19 Cute Headband Ideas [Style Guide]
Headbands will never be just for little girls. We know this well, as some are distinctly more lady-like than girlish in design. And why will we not include them in our daily outfitting when they are functional and add grace to our overall finesse! Let us give you a walkthrough of a few cute headbands that you can include in your next shopping trip!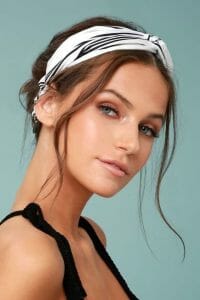 Are you planning to wear some black sleeveless or crop top today? Why not try wearing a white headband to match that slate outfit? The headband has black stripes on it, which is why it can go well with the rest of your clothing. The minimalist design of the headband is simply slayin' on its own!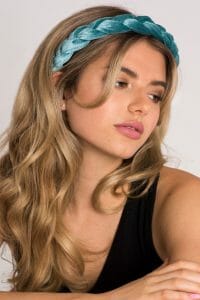 As you aspire to wear a new hair dye anytime this week but don't have much time to do so, a colored braided hairband can be your ally! There is no stopping you when it comes to choosing what hair color it would be! Especially that there are a lot of missy stores that could be selling this for a low price!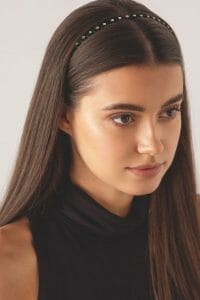 You may find the metal headbands more rocking to look at than the usual hard plastic ones. If that is the case, get these for your next outfitting time! As metal headbands are more likely made of brass and embedded with pearls or beads, we are sure that this fashion article can be quite a catch for a hair accessory!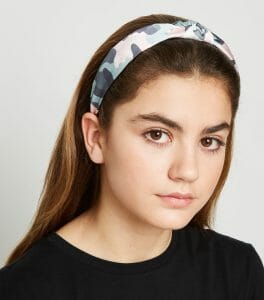 Bring some command to your aura by wearing a camouflage-designed headband! You will never run out of pattern and color choices, too. The headband style is available not only in military designs but does also range in colorful palettes. Take this one in here that is not off-the-grid when it comes to style with dark and light tops!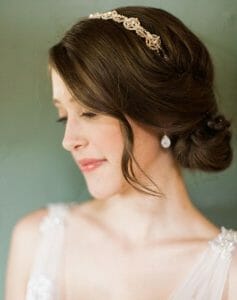 Inspired by crown makes, this one here has the touch of elegance perfect for all those formal, eventful days! Wear the headband to match your silk dresses or long gowns. After all, sophistication from top to bottom will make you the royal of the evening without fail!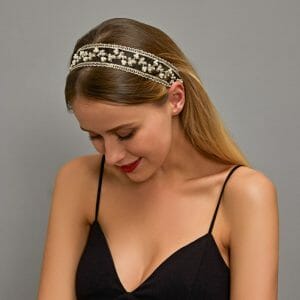 Adding delicateness and a dash of feminity is what lace-design headbands do! They have those sewn intricate designs that we never will get tired of looking closely. For that exquisite touch on your hair, take this one with you!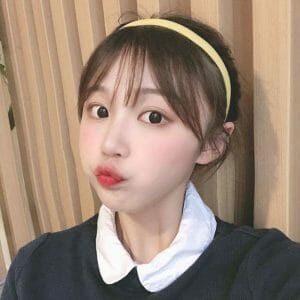 We are not downright canceling those pastel headbands, of course! You can do them on easy days, and if you are working at home and want a little bit of sunshine in your mood, do wear a bright-colored headband! These headbands can also come in sets of different colors, so finding them in a cluster purchase is a true treasure, we'd say!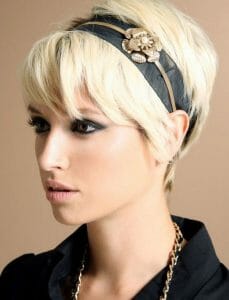 And we love headbands that look carved out of a collage! Strings, ribbons, and tiny little metal decos can be your thing for that unique image you are pursuing! The headband can be pricey, but just because they never come in one design only!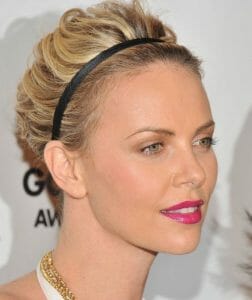 The small black headband can take it away for you! This one right here is light and is not superimposing in your hairstyle. For blonde and other lighter hair colors, this thin-sized headband is so matching for your black-toned clothes, too!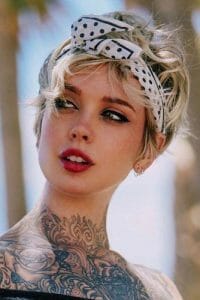 Yes, for flowy ribbon headbands! They are a definition of cuteness, too, when paired with dainty clothing. It goes well with the volumized hair and never disappoints a wearer who loves a retro or casual headdress!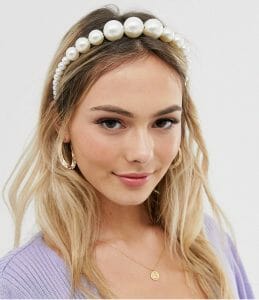 The graceful siren style, you say? Opt for the pearl-inspired headband, and you will look like you're coming out of a fairytale! This hairband can be best worn with dresses, slacks, or even skirts of any length. Including such in your wardrobe will never take so much space!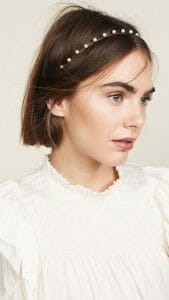 Smaller bead pearls are likewise no less than elegant! They will make you take the spotlight effortlessly with the right clothes. Wear it with long plaid skirts or light-colored cropped tops, and you sure will get that tinge of deity air as you go!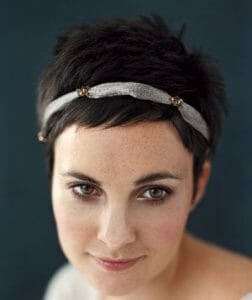 Satin headbands are another way of bringing attention to your fashion appeal! Wear it with a satin top or with comfy ones, and what a shimmering you would be under the limelight. Whether you have short or long straight hair, it'll do well, too!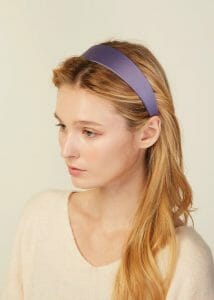 Disney-styling instead? Why not! Not just for little girls is this animated-looking headband as it can go well with your everyday outfitting at home. You'll love wearing it to whatever task you are mauling on!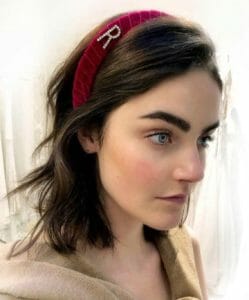 Here comes that cushiony headband that gives that royal vibes as a headdress! If you love sporting long hair, maybe getting this one up to your crown could be something that you're looking for all along. Match it up with a laidback dress or some silk pants, too!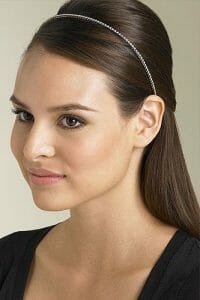 There's something sultry and high fashion on a thin metal headband. Well, it doesn't require a lot of intricate design or color, but what it's all about is just enough glamour with its natural casting. If you take only one item on this list, this one could have your vote!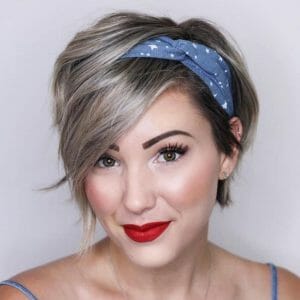 Then maybe you'd like to play it easy, and the light material of decor on your head is all you need! This kind of headband can go hand-in-hand with your all-jeans day weekends— or even in those long avenue walks!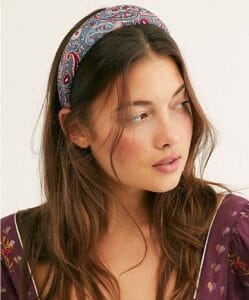 Look like someone who wears something curated and majestic in this lovely patterned headband. Paisley designs offer a dozen colors to the onlooker, so why would you not love them?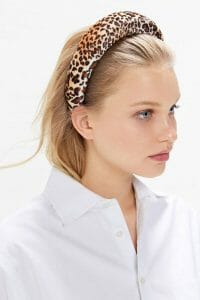 Look fierce on animal prints! The headband has that guise of fur-like material that makes you have that feral air. No much explanation on how a game-changer like this has to be on this list, too!