Best Headband Wigs To Style On [14 Style Ideas]
You don't have to go to a salon to change your hairstyle all the time. There are headband wigs that can make you all prepped up for a day's overture of events! So here we have set up some stunning pieces of this fashion item that could surely make their way to your upcoming shopping spree!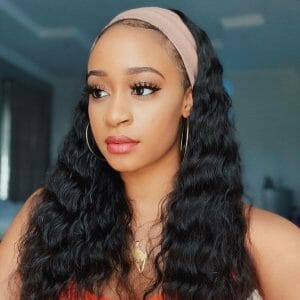 Are you looking forward to a wavy hairstyle that you have not ever worn before? Go for one of the popular headband wigs in this collection— a long, wavy piece! Popularly goes in a jet black color, the headband keeps it all in place in your crown, looking like it is just your hair!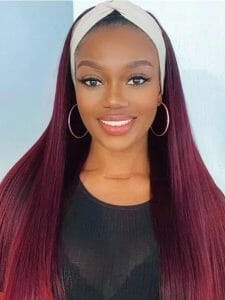 How about a change of outlook with a new hair color? You might not have many slots on your busy schedule for hair dye, so why not let this headband wig here do the job for you? Less time and effort, but no less beautiful for your personality!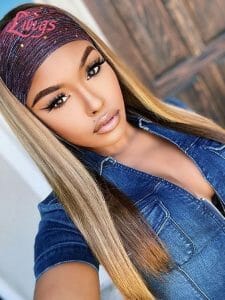 Easily do highlights in your hair by choosing a headband wig that can give you one! This headband suits perfectly beige or honey-skin ladies. Indeed, copper highlights can be something you'll need to amplify your mood for that weekend jamboree!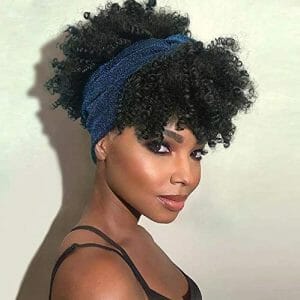 The updo right here is quite a show-off of your confidence! A revisit of some youthful nostalgia with this headband wig, well why not? You'll have a nice throwback Thursday fashion in these curls, that's for sure!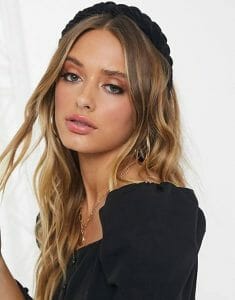 Maybe you'll fancy that hair with a gradient effect. With roots dark, down to those vibrant light colors, it will not exhaust onlookers all day! Stride on this headdress on a trendy color, and you'll know why.
Hairstyles with pitches are an instant charmer and emanate a sort of creativity from the wearer. If you are bored of the usual palette choices you are given in salons then maybe opting for more than one hair color is your thing!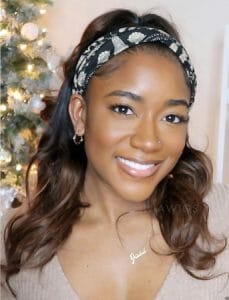 Oh, how we love brown! Undo a bad-hair day styling by putting on this chic headband of wavy wig. It goes well with a lot of cool-colored or warm-hued tops of your choice!
Never forget to reckon that brown and brown fashion is getting a constant spot every year. Especially that it has something to do with the most followed enigmatic people on Instagram at most! So going for brown clothing would still be a yay to suit up the endearing brown wig here.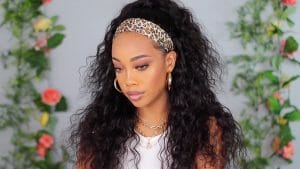 Right here is one bold spirit of volumed curly hairstyle. Well, how can a hairband carry it all up, you ask! For that show-worthy fashion, wear this headband wig to the stage! Don't forget those loop earrings to add glam!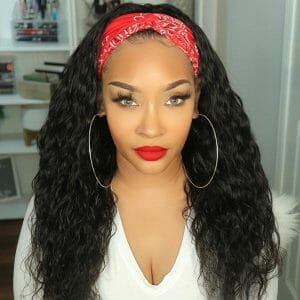 Jet black updos are so lit! If you are going for a doll-like version of yourself, the dye color here can easily be your favorite. And mind that headbands are of different styles, too! Just look here at a bandana-like situation! Doll up yourself to bright red lipstick, for that evocative aura, too!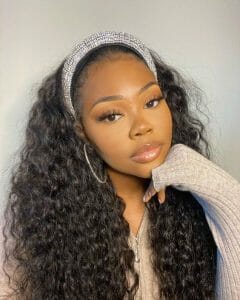 And here comes the cushy headband wig that will make sure to stand out at the crown of your head. You could get to choose a lot of this unique hairstyle in most fashion stores that are online!
With the trend of padded headbands made by recent fashion icons and brands, there's no wonder if this style would ever back down from its spot on stylish hair accessories. And yet, as this headband here has been up the charts for years now, we could tell that it will never be outdated! Not that even Her Royal Highness Kate Middleton has made it a fashion statement too wherever she goes! So if you have seen a headband wig in such a style, why not grab it right away?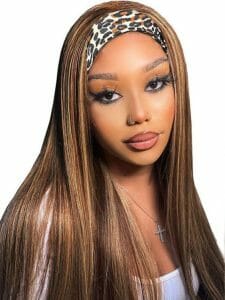 Browns and animal prints are eye-catchy and have a full-on attitude on their own. If this is what you have for your hair, then there's no doubt that you can draw an effect on your peers! A headband wig with these likes is a signature for an 'it girl' like you!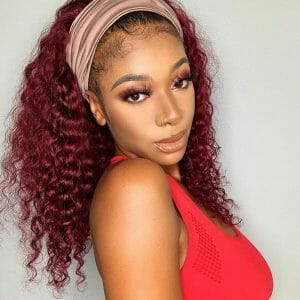 Vibrant red, cause, why not? You can palpably become the talk of the town if you come out at a party with this deluxe striking color. Making an appearance with an all-red crown is a statement of assertiveness over mediocrity.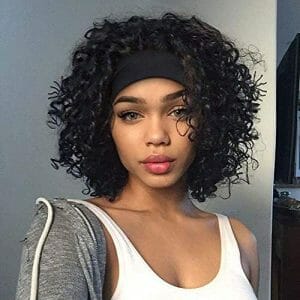 This style from modern African-American ladies is a classic for those busy generations! If donned through a headband wig, you don't have to worry about frizzy waves. A quirk of volume is all you got in this short but stunning updo!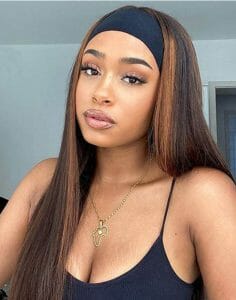 Now for those times you missed having a lot more voluminous hair comes the same hair color of a hair band wig! This fashion piece could seamlessly recreate the spice of your hairdo! Putting something as close to the hair color of your natural hair saves your time, so if you want to lengthen your hair, for example, then you might want to try this one up!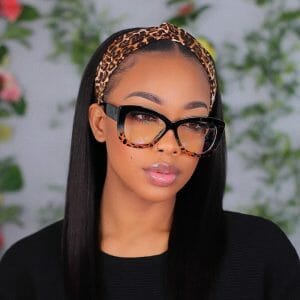 We also leave you here a full pigmented hair dye that is so-called for headband wigs! Come out to the sun with this shiny dark chocolate brown hue, and you'll know that it suits well with anyone's feisty mood! If you are not hesitant to wear something like jet black for your crown, then opting for the shade here could be an easy pick for you!