Best Leggings for Winter [What You Need for the Cold Season]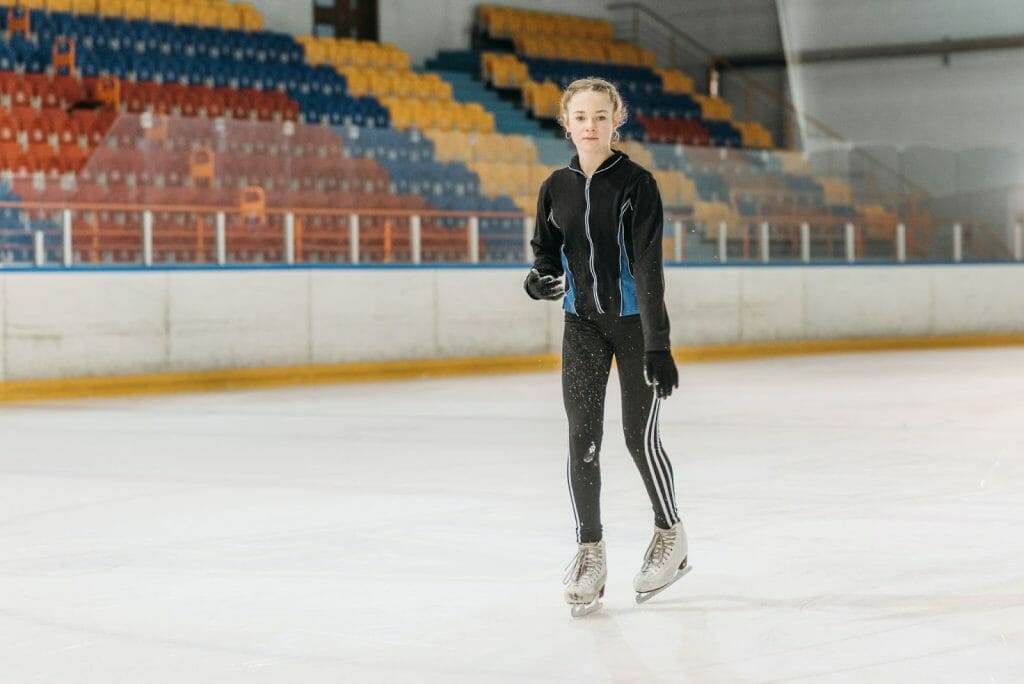 Leggings are great on their own, but you have to wear the right one at the right time. Your typical wardrobe staple needs to be elevated the moment the temperature drops so you can continue your daily run in frigid environments. 
Merino wool and fleece are the top picks when it comes to the materials for your winter leggings. They add enough warmth to keep your legs from feeling the strong gusts of cold breeze for your outdoor errands. 
Whether you're just planning to lounge or keep up with your set physical activities, your thermal leggings should maintain sweat-wicking properties and come in full-length styles to keep your ankles toasty.
To help you out in picking the warmest, best leggings for winter, this guide lists all that you need for such a time of the year. 
18 Best Leggings for Winter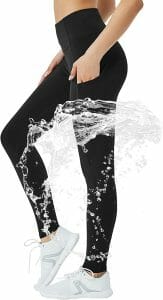 Stretchup Fleece-Lined Leggings have a cozy interior that feels like it's your second layer of skin. It provides adequate comfort and warmth, making your legs feel like the clouds wrap them. It's also made from polyester and spandex for an ultra-stretchy feel without restricting your everyday movements. Present are features like the tummy control and a wide waistband to give you that hourglass shape, creating a flatter, slimmer look. It's moisture-wicking, too, and breathable, making these leggings great workout gear. On top of that, these winter leggings are water-repellant. When it hits the water, the droplets just roll down from the surface.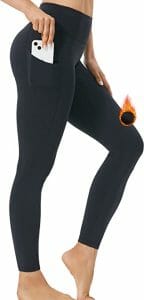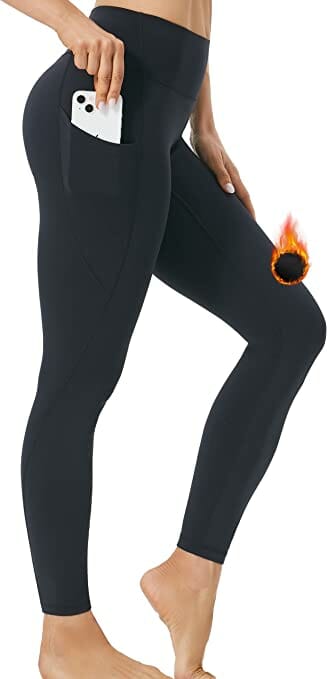 Study shows that hypothermia poses risks for runners during cold conditions, and that's where Fittin Thermal Yoga Pants intervene. There's no need to skip months for your drills when you have these leggings ready in your wardrobe. The inner side is fleece-lined to ensure your body temperature doesn't drop as soon as you step outside. With it undergoing the brushed process, there will be no pilling that's going to happen. Included are other important qualities of the leggings, such as them being squat-proof, sweat-wicking, and with tummy control properties.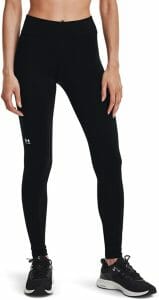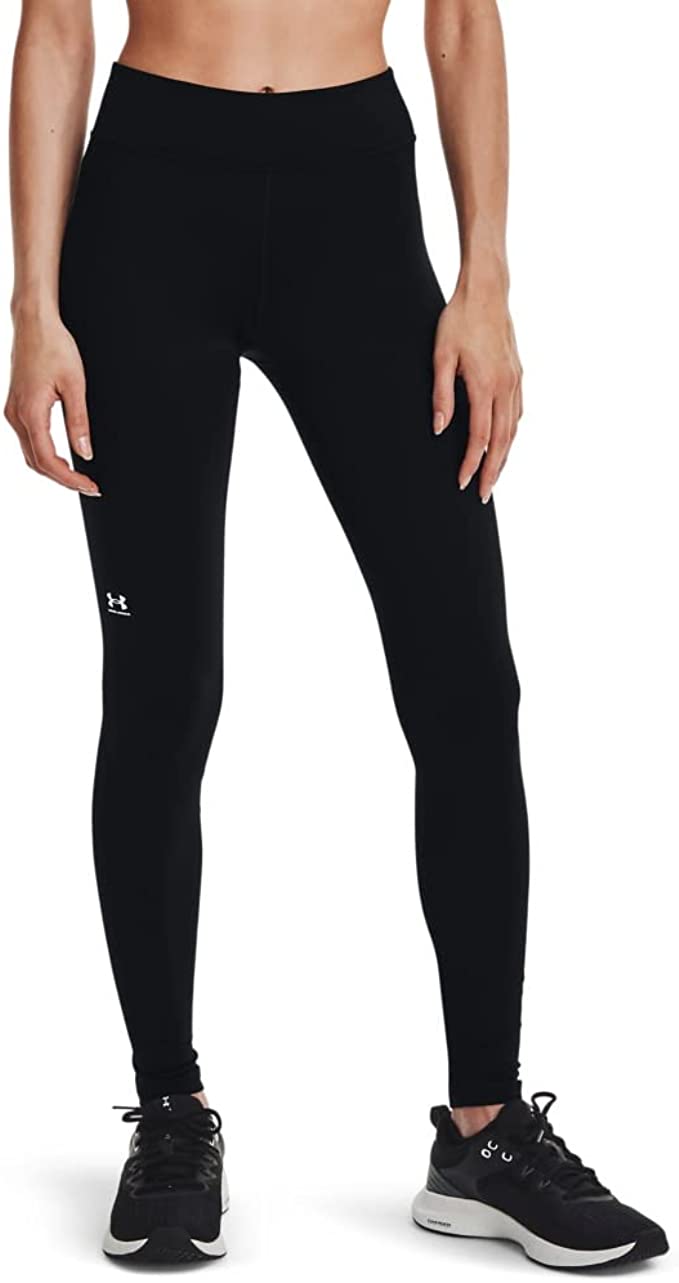 You can heavily rely on the superb quality of the Under Armour ColdGear Authentics Leggings. Countless people trust the brand itself. The dual-layered fabric promises an ultra-warm, brushed interior complemented by a fast-drying exterior. An elastic waistband sits right on the hips, preventing the dreaded rollovers. This keeps you going even when you do the most strenuous of exercises. When worn, your performance will get even better as these leggings ensure you're comfortable and toasty wherever you perform your training.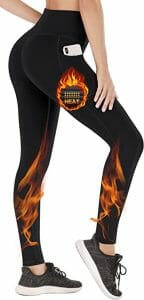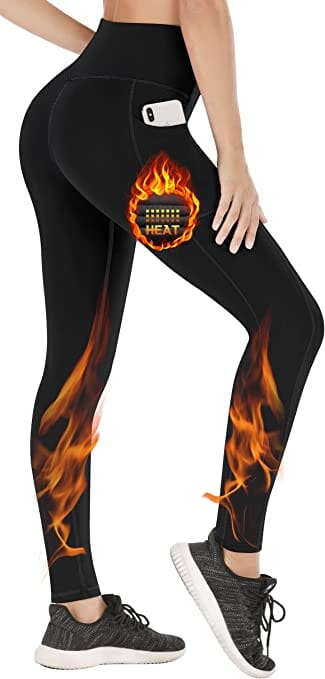 When the temperature drops below zero, fitness enthusiasts find favor in using Heathyoga Fleece-Lined Leggings. These thermal pants are affordable and perfect for maintaining your normal body heat. These come in various other dark hues, which all perform excellently when used for your workout or other physical activities. The craftsmanship and details in this garment also eliminate any possibility of chafing and rubbing, making these leggings skin-friendly. Do whatever poses and movements you want without worrying about these leggings' performance. 


Keep yourself from catching a cold or from constantly sneezing just because you wore the wrong leggings during the cold season. It's time to try out the fleece-lined IUGA Winter Workout Leggings, which ensure that your body heat is trapped and maintained throughout your training session. It's thick enough to function effectively without it looking bulky or rough in texture. As these are also versatile, you can get this layered with your other winter pieces. Its classic black color makes styling easy.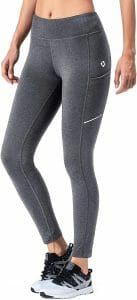 Naviskin Warm Pants are the leggings you need for all occasions. From hiking and cycling to lounging and gym workouts, these leggings are truly reliable when it comes to their performance. It sure does protect you from extremely cold temperatures, yet it also works well in lifting moisture off your skin, so you stay dry when you're sweating. Significant details are added to the garment, which serves as reflective elements, so you're easily spotted in low light conditions.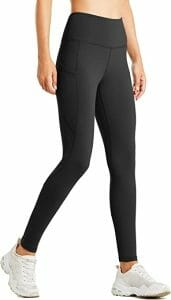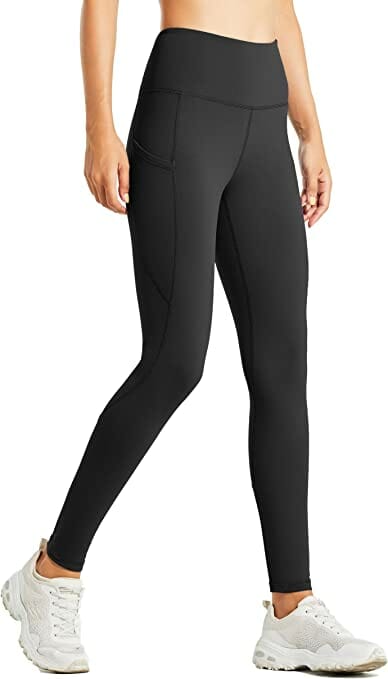 If you're looking for an economical pair of leggings to beat the winter cold, the Willit Fleece-Lined Leggings are also a recommended choice. The classic design, premium materials, and the way these contours the body are luring people to test their performance during the cold. With a combination of polyester and spandex, these leggings are expected to feel buttery-soft. You can go for yoga and other types of exercises without feeling uncomfortable. The most important feature of all is fleece lining. You'll stay heated whenever you have to deal with the cold outside.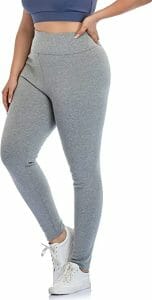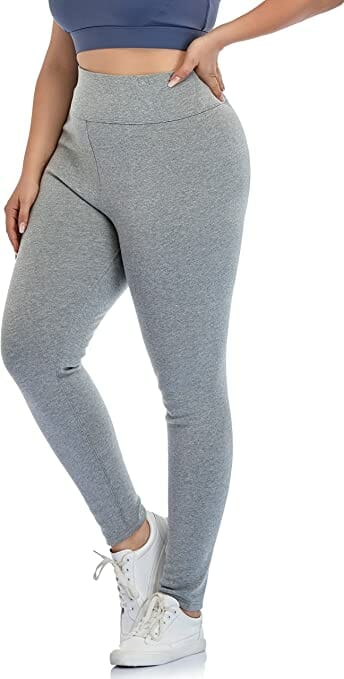 When looking for the best leggings for winter, you have to consider their functional ones. It has to keep you feeling confident, without any awkward movements due to poor design and choice of material. If you want to make sure your money doesn't go to waste, try out the trusted Zerdocean High Waist Fleece-Lined Leggings. It has an elastic waistband that prevents the leggings from staying out of place, including the horrible rollovers. It also hugs the skin, highlighting and improving your silhouette. You can use these leggings if you're in the mood for activities like ice skating, skiing, and hiking.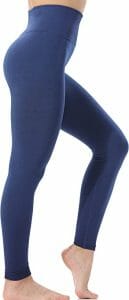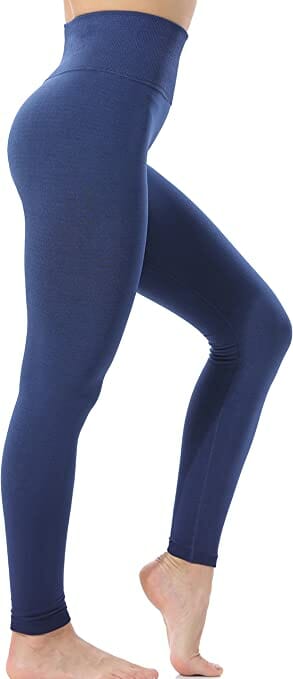 You can't just settle with one or two pairs of winter leggings. While others promise a lot, you can't risk getting disappointed again and going through the hassle of returning the subpar leggings. But with Dinnape Winter Warm Leggings, you'll certainly fall in love with how these feel around your legs. The fleece in its interior covers the waist down to the ankles, so no area is left exposed to the harsh cold weather. Since it's made from polyester and spandex, you're getting the softest and smoothest leggings, which may prompt you to buy more in bulk!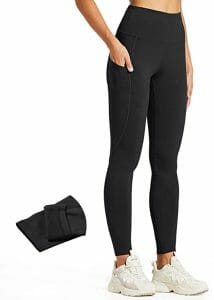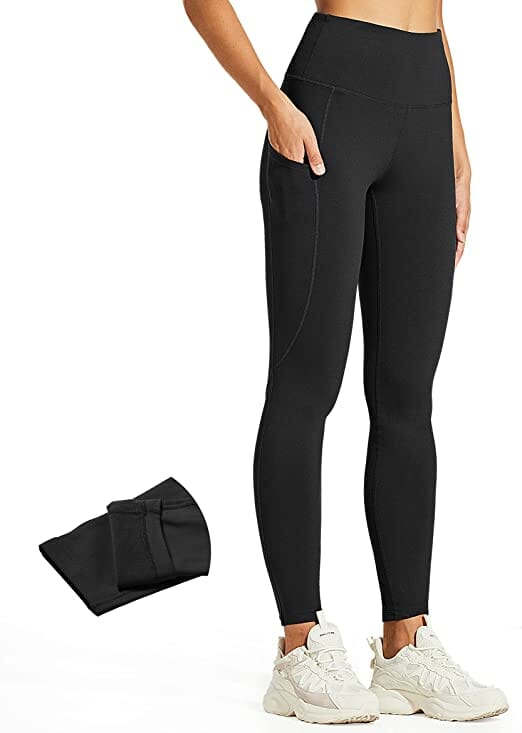 Vogue agrees that leggings are a street-style staple. And not because the season changes to winter; how you present yourself has to downgrade. You can still look good without sacrificing your comfort when you sport the Zuty Water-Resistant Thermal Leggings. Though it's generously lined with fleece, these winter leggings stay stretchy, allowing you to have more room for your various everyday movements. As these are also water-resistant, you'll stay dry despite having contact with light rainfall or snow flurries. Plus, with the compression feature evident around the waist, these leggings are absolutely a top-notch choice for workouts as they can help blood flow, thus keeping the muscles warm.


You can't help but appreciate the Libin Thermal Yoga Pants. The brand continues to upgrade these leggings based on customer feedback. Feel confident using this garment during autumn and winter. The fleece inside is enough to keep you heated, but they're not uncomfortable at all. There's no bulky feeling, and the surface remains smooth and soft to the touch. You can get back to doing all your outdoor exercises, no matter if it's winter. What's more is that these leggings have tummy control features, squat-proof properties, and a high-rise waistband to keep your leggings in place.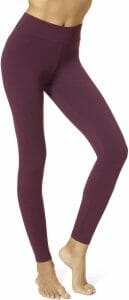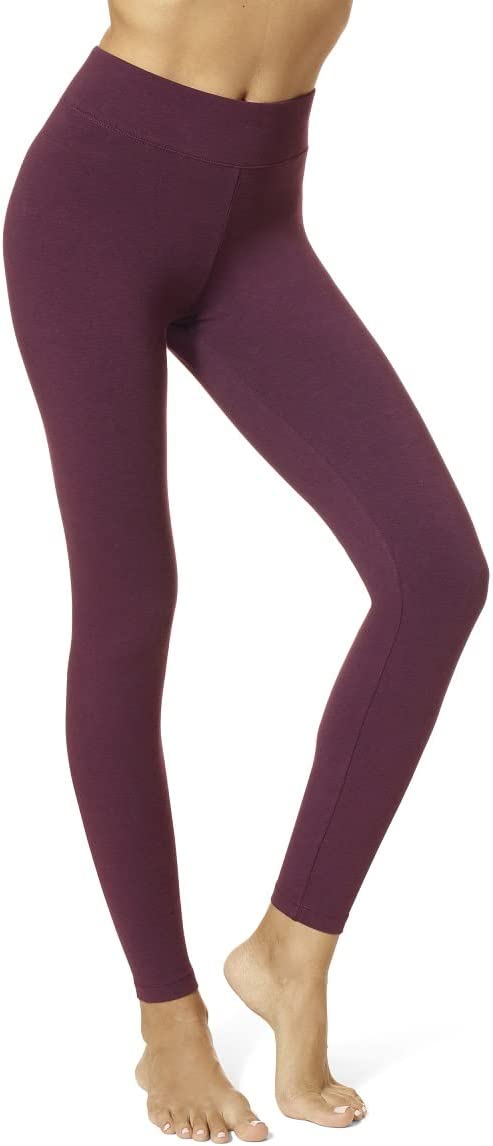 With the combination of cotton, rayon, and lycra, you're getting high-quality leggings that you can depend on for your winter running and other rigorous outdoor exercises. You're getting all those from the Hue Cotton Ultra Leggings– a pull-on stretchy garment that has a superb fit. It is thick enough to keep your whole legs concealed and has a comfortable waistband that properly hugs your tummy. You need these essential leggings that come in various attractive colors, such as blue, navy, and espresso.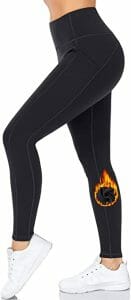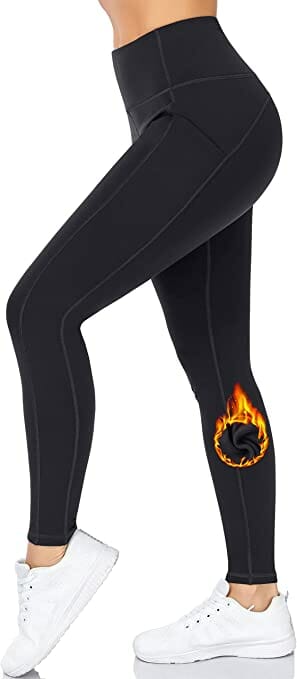 Your thermal leggings don't have to be heavy just to provide you with the warmth you need during winter. Mirity Thermal Workout Yoga Pants prove that lightweight garments can do all the hard work, and they don't have to be crazy expensive. When going for these pants, you'll feel the right amount of heat spread throughout your body. There are also two side pockets to carry your phone, keys, and other items you need for errands or workouts. Get ready to fall in love with all the convenience and features these leggings offer. It's hard to ignore these, especially knowing how affordable a pair is.

With myriads of colors to choose from, it's almost impossible not to collect all Baleaf Fleece-Lined Winter Leggings. Their main features include a fleece-lined interior that keeps you warm throughout your winter adventures and enough stretchiness for unrestricted movements. Guaranteed, you can do any activity even during a light rain shower or snow, thanks to the water-resistant surface that doesn't wane overtime and after several washes. The drawcord closure is also worth noting as it helps keep your leggings up without having to constantly fix their placement.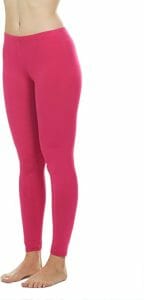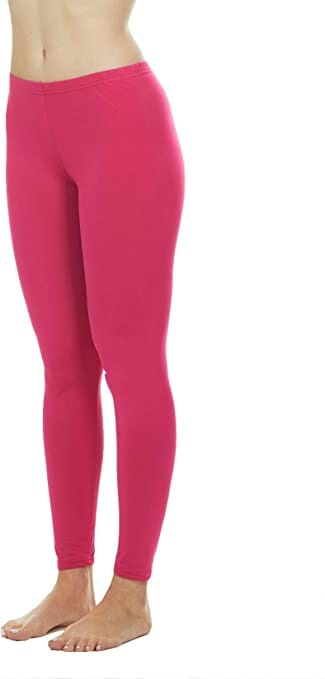 Experience the ultra-soft feeling from the Thermajane Winter Leggings. These are your go-to pants for heat retention, as there is an added layer for added warmth and comfort. Regardless if you want to use this for lounging or intense workout drills, the moisture-wicking property of these pants will keep you dry and odor free. It also has a 4-way stretch for free movements and incredible opacity for no unwanted exposures. You can layer these leggings up with any other winter clothing you have or wear them as is.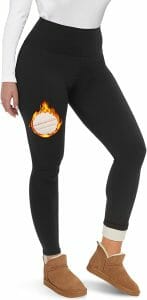 The Campsnail Thermal Warm Velvet Pants are one of the bestsellers on Amazon. You can't expect anything less from a pair of such type since the interior effectively traps heat, keeping you warm and comfortable during the winter. This garment can fit small to plus-size ladies. You can order a smaller size than usual for a sure body-fitting moment. Feel the surface's soft, buttery texture thanks to the combination of polyester and spandex fabrics. You're also granted tummy control for a more snatched waist and overall body figure.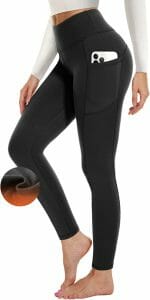 One thing most of us deal with in leggings is the pilling, but not when you're using the Gayhay Winter Warm Workout Leggings. These low-maintenance stretchy pants don't get easily worn out no matter how many times they are used and thrown in the washing machine. The pull-on closure enables you to have the right fit around the waist, preventing the unpleasant muffin top. Added is a tummy control feature as well, ideal for ladies who want to improve their silhouette. Also, there are two side pockets and a hidden one for a hands-free workout experience. Ditch the gym bag when you can just carry your essentials conveniently through your pockets.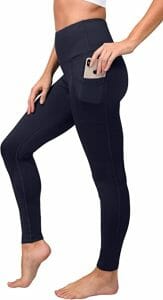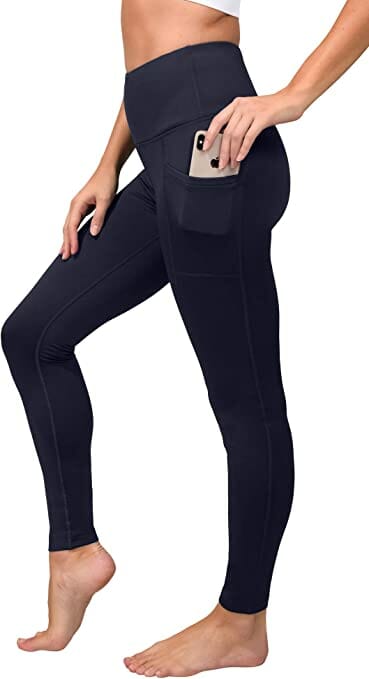 90 Degree High Waist Fleece-Lined Leggings are your athletic choice for the winter season. This trustworthy and well-loved brand continues to excel in providing dedicated gym goers with their needed stretchy pants that can beat the cold. The high-rise design hugs your waist without digging into your skin. These are highly elastic, comfy, and obviously high-quality in all other aspects. Others would say that these could be your favorite sweatshirt's equivalent. You can wear these anywhere, no matter how challenging the drop in temperature is. Compartments are also present, so say goodbye to bulky purses and bags; they're a thing of the past!