Best Leggings for Winter Running: 14 Quintessential Toasty Pairs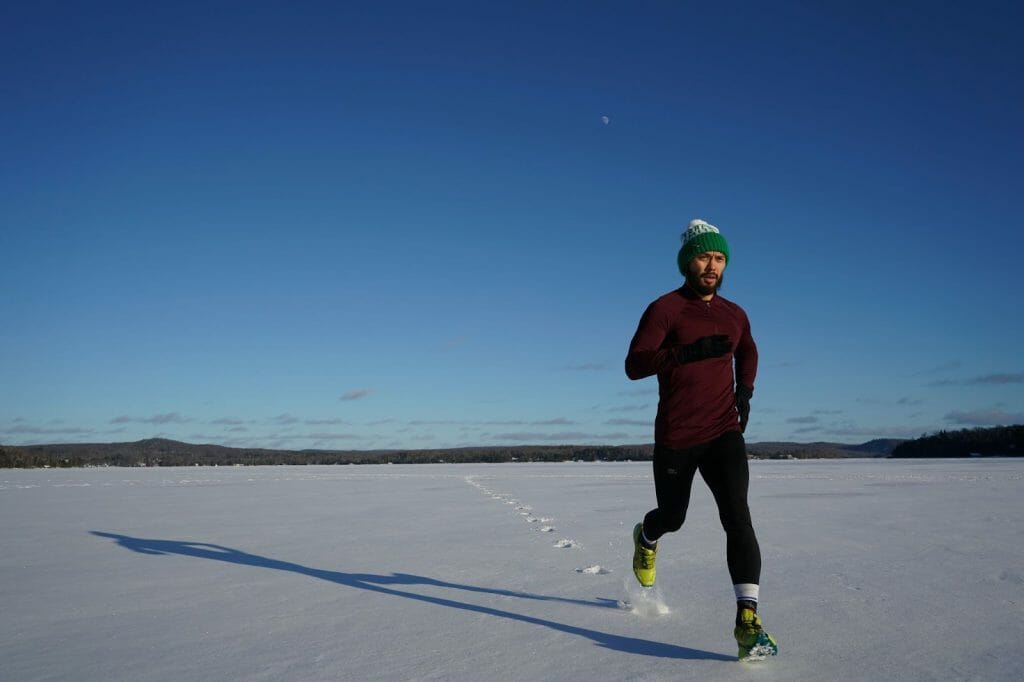 For cold-weather runners, doing your usual laps is only worth every step if you are completely full-on with your gear. You have to wear your kit for different seasons and when it comes to combating the flurries of snow outside, you need a pair of winter running leggings.
The usual ones can be stored for a little while until the sun does its appearance again, but for now, what you need are thermal pants to aid you in getting physically healthier while doing the WFH setup or just fighting off the melancholic gloomy evenings during the cold times.
If you're almost all set with your winter running jacket, shoes, and sports bra, the next thing you need are leggings made for the cold. We have rounded up 14 pairs to keep you warm and toasty throughout the daily drill. 
For Women: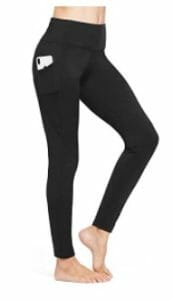 Searching for the right pair of leggings that can withstand the test of the season can be quite tricky. It has to be thick enough with additional warming properties and at the same time remain a moisture-wicking garment to keep the sweat evaporating through the fabric. You can find these features in every pair of leggings you see in the market, but with Baleaf, you'll be in for a lot of good finds. This one is particularly fleece-lined for a more easy movement while you do your regular jogs in the field. It's specially designed for skiing and ice-skating too!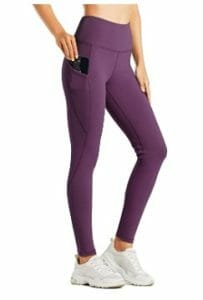 If you like to constantly do your sweating drills outdoors, you might want to throw on these Willit Thermal Winter Leggings to keep you warm without overheating and dry despite the light rainfall. Whatever the leggings are featured for, they have to serve their actual purpose! The last thing you want after your runs is to feel stiffly cold on your legs, hence why you have to invest in high-quality leggings only. The fleece fabric really does make an impact.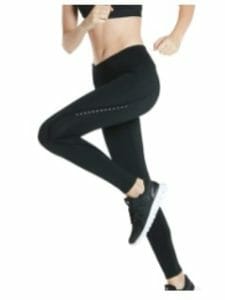 Your winter running leggings should promote fitness support, first of all. In your aim to look and feel fit despite the disagreeable season, your leggings have to stay committed to functioning as moisture-wicking, breathable, quick-drying, and unrestrictive of movements. Most of all, these running gear must have the capacity to keep your body temperature at normal levels. Whatever activities you do in the cold, the TSLA Thermal Running Tights are the first to come to mind that would keep your exercise drills seamless.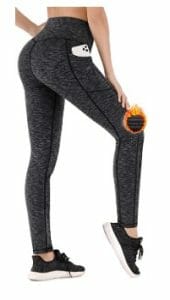 Always check if the leggings you're eyeing are fleece-lined. That's what truly helps to keep you from freezing while putting yourself back on track with your exercise goals in the park or field. Heathyoga leggings are also made from polyester and spandex and you'll certainly get the best of both worlds here. There are two pockets on the side for your phone and other valuables. It has a snug fit and tummy control too for a more fun and positive experience. Heathyoga claims to have been a professional sports brand for 10 years and one of its goals is to provide you with world-class products for your needs.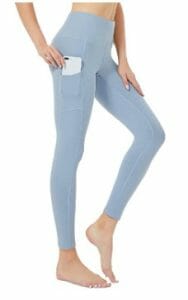 If you're off for the perfect thermal leggings, you have to consider these ones from SILKWORLD too. Their product is well planned-out to truly satisfy every runner's needs even if it's chilly outside. These leggings are thoroughly designed to produce more warmth than the normal ones. Each pant leg is fleece-lined too, a common feature found in winter running leggings. For your keys, phones, or cards, there is a secret pocket on the side that can be conveniently reached anytime. The flat-lock inseam reduces the possibility of irritation and chafing, so what else would you need?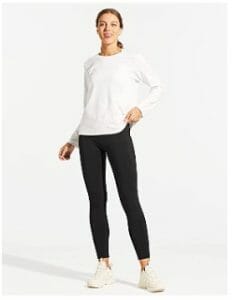 The thing about some compression pants is that they can feel too constricting. For a more positive running experience, the pants you need have to be soft and thick. These fleece-lined running pants would be your best friend should you do your workout outside despite the unfriendly weather. Its features include being water-resistant, highly elastic, excellent in tummy control, and perfect in fit. For your go-to essential items, there are back and side pockets stretchy enough to carry your phone. You won't go wrong with these leggings as they are perfect for cold outdoor activities.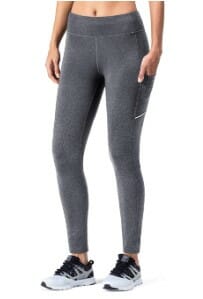 You can never sacrifice your health for fitness as these two always go along together. Brave the winter season if you must with the right gear including a pair of leggings that are thickly fleece-lined to retain your body's warmth. Another good thing is that NAVISKIN has featured elements that reflect under low light. You won't be prone to accidents if you jog around dim areas or early in the morning. Pair these off with quality running shoes, and you'll finish your laps in no time without any distractions.
For Men: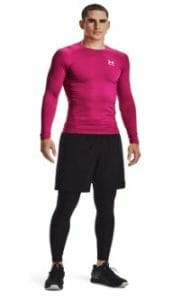 Of course, men need some fitness support too. Keeping the muscles stimulated shouldn't be stopped merely by a change in weather or season. A great pair of leggings from Under Armour can be excellent underpants or if you prefer to wear them as stand-alone garments, you won't feel exposed as your private areas are well-concealed with thick and quality fabrics. These compression tights are certainly going to make you feel like you're getting your money's worth!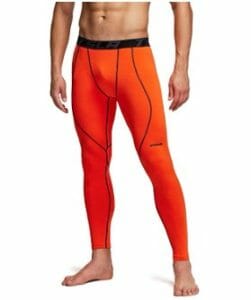 The added thermal fleece in these leggings is designed for added warmth. TSLA offers products that have a snug fit for a more comfortable run without the constant repositioning of your pants. Since these are made from a blend of polyester and spandex, the elasticity is 100% enhanced for a freer range of motion. Most of all, you can use these for whatever sports or activities you're set to do for the day whether they'd be indoors or outdoors. One thing is absolute– you'll never get chilly.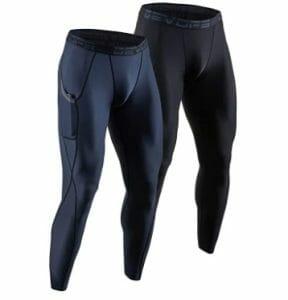 Do you know what's cool (or hot) about these pants? Well, there's your clue, these compression athletic leggings from DEVOPS are made for warm and cold days! If you're into vigorous or high-intensity workouts, don't worry about the sweat your body will produce. They'll be lifted off the skin and wicked away and let's not forget to mention their quick-dry properties. These are definitely warm and snuggly for the cold season you're having. There's a side pocket too for your car keys.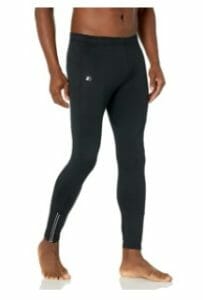 Want to be amazed? Starter's running tights have this THERMA-STAR technology to help keep you warm and toasty no matter how long your runs are every morning. These leggings also stay up, so eliminate all concerns about their fit– every inch of your skin in the bottom will not be in contact with the cold breeze any day as long as you have these on. The drawstring closure is a nice feature too for a form-fitting feeling around the waist. Whether you sport these as is or wear shorts over them, the goal of these tights is consistently achieved.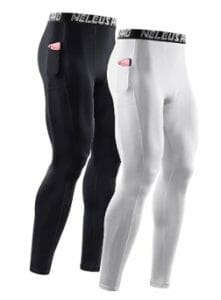 Have the locked-in support that you need with these dri-fit leggings! The flat seams are there so you can move freely without any undesirable feeling on the skin which you might experience with other leggings. These have a four-way stretch fabric too for your ultimate experience in your daily workout. Neleus leggings are also basically made for all-weather sports like snowboarding, skiing, cycling, squatting, and even yoga! A true must-buy for those who want a more affordable alternative without compromising the warmth aspect.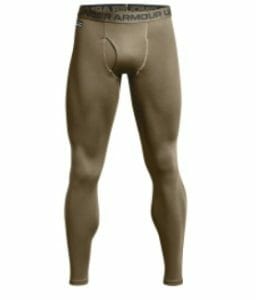 Leggings have to be continuously innovated for the comfort of passionate fitness enthusiasts. Under Armour is on board with this, hence the diverse technology they have come up with which are leggings that can be worn during the hot days and the ones meant for the cold. Pair these with an Under Armour knitted top and you're set for the cold winter. Those who have used these highly recommend you to experience it yourself how awesome this pair is.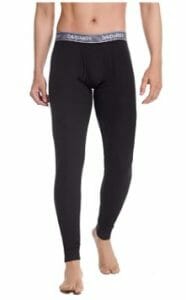 As you know, blended fabrics offer a more incredible performance compared to other garments that are purely made out of one. With David Archy's leggings, you're getting the best out of acrylic, rayon, cotton, and spandex! The result is a garment that's soft to the touch and non-irritating to the skin. It has a snug fit and a functional fly in case nature calls! Of course, this lightweight base layer can be used for different winter sports like snowboarding, skiing, and even running outside in the freezing park. These are soft and thick– you'll know you're dealing with a high-quality product.