Best Yoga Leggings: 12 Stylish Yoga Pants For Your Meditations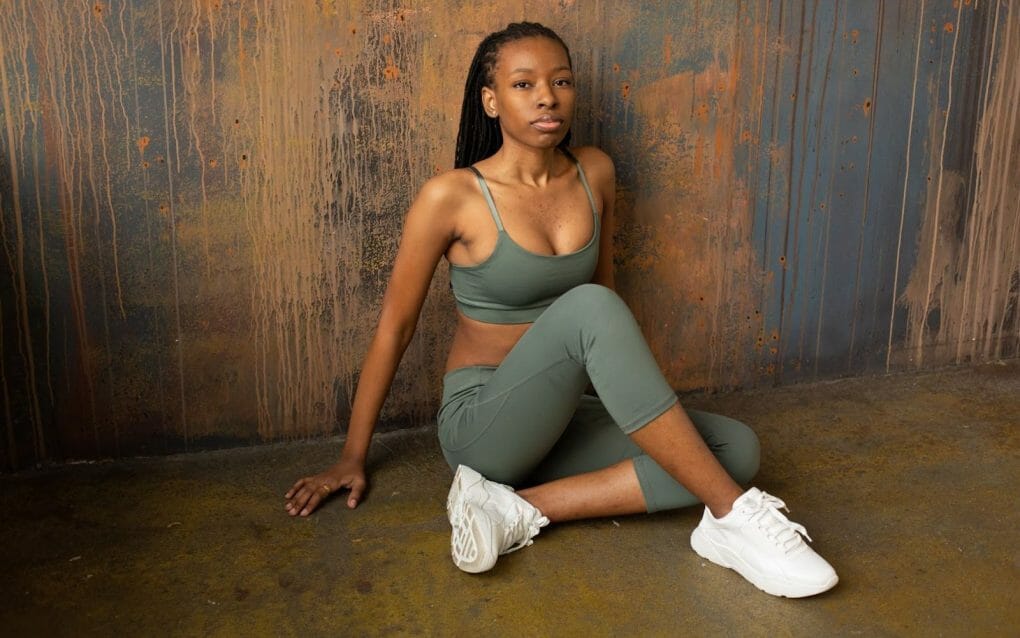 Practicing yoga is, by far, one of the most transformative activities. By only using your body and a soft surface like a yoga mat, you'll be on your way to your more relaxed self and a calm state of mind. And though you can find hundreds of yoga pants in physical stores or online, you can only count those considered the best. 
What you need is a pair that can maximize your comfort. Whether you want to stretch as you face the sun on your patio or lounge as you binge on a Netflix series on your couch, the entire moment only becomes ultimate when you're wearing something comfy and stylish.
Avoid saggy bums, wrinkled ankle areas, and a falling down waist. With so many stretchy bottoms with advanced features and technology, you should less likely end up with the wrong pair. It's no easy task to end up with the right one either, but I'm here to help as I have had the same past struggle.
Below are the best yoga pants that will give you more than a bang for your buck.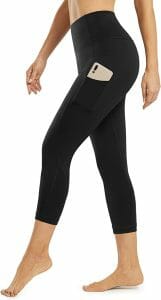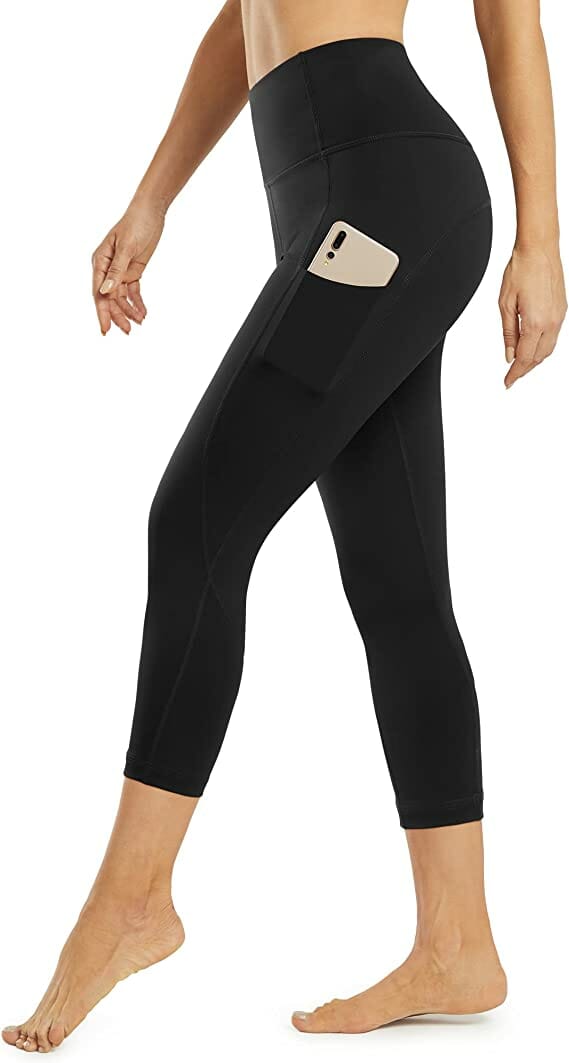 You'll enjoy even more your spin classes, regular HIIT, Cardio, and even yoga sessions when you choose Styleword as your go-to activewear. Perfect every position from the mountain down to the tree pose as your stretchy pants make room for your every movement. The buttery soft material allows a 4-way stretch feature and a guaranteed squat-proof experience. You'll achieve along the way a graceful-looking body shape as the pants improve your curves and lift up your butt. This sells for only $19.99, which is way more affordable and worth every penny compared to other big brands.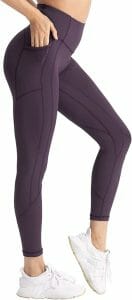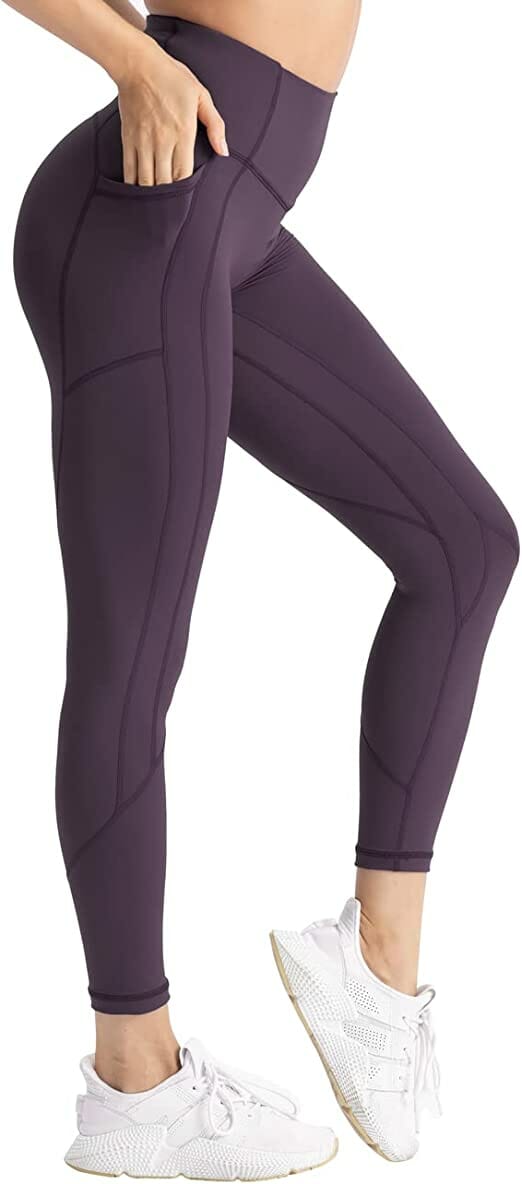 A great pair of leggings for a good price. Coastal Rose provides their high-quality products with compelling designs that exhibit features needed by every fitness or yoga fanatic. That means you can bring a pair wherever you go or whatever you do. Coastal Rose yoga pants have a high-rise design for a more flattering silhouette, an elastic waistband to give your belly more freedom in doing your favorite poses, a 7/8 length design for muscle support, zone compressions, and pockets for your basic items. Get a pair or more for only $26.99.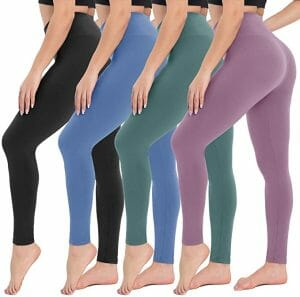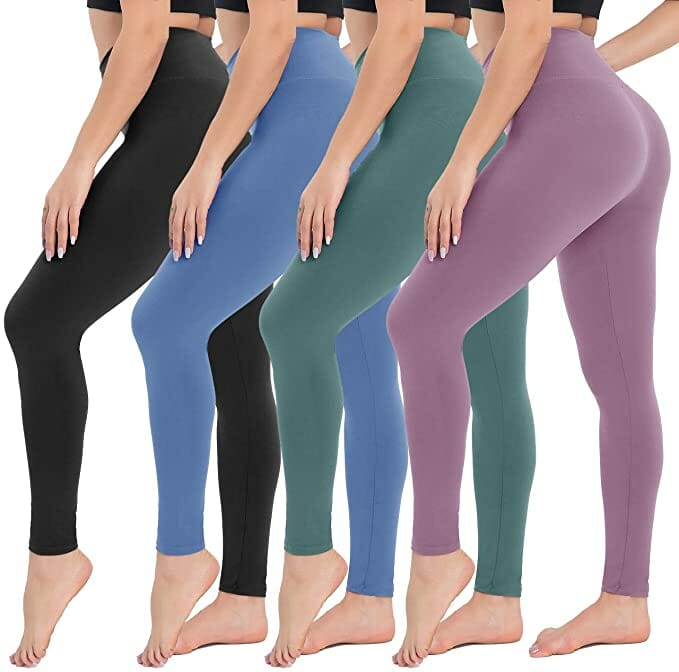 Campsnail yoga pants are perfect for any season or reason. Lounge, laze, or get active all you want. The best garment to put on for the day is buttery soft, premium leggings that offer tummy control for a smaller hip-to-waist ratio. You can easily mix and match every pair with your favorite gym vest, crop top, sports bra, or tank top. While they do have an ultra-stretch feature, you won't certainly worry about a sheer moment. You're getting durability, fashion, and a snug fit all at the price of $13.99.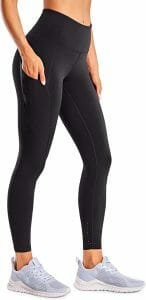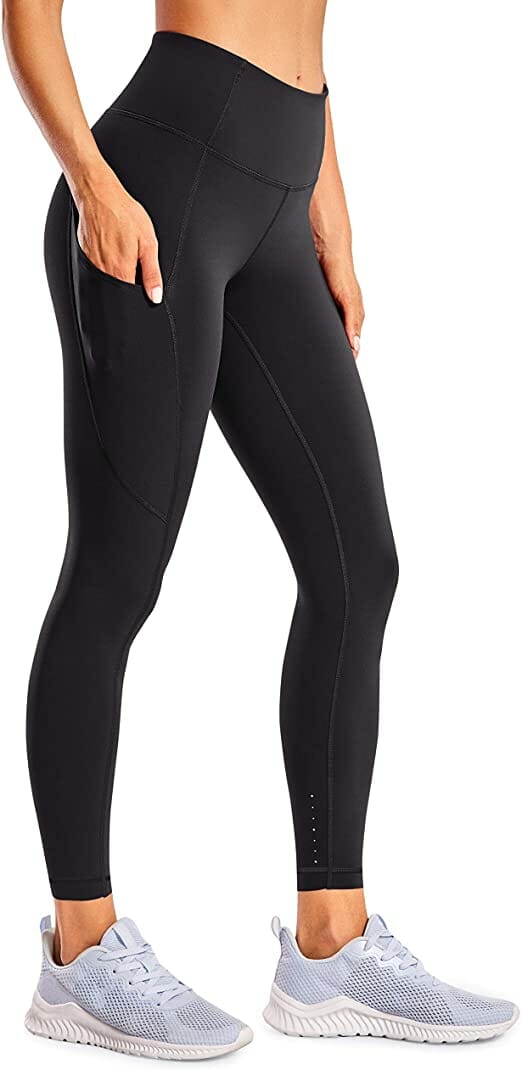 Black is definitely sexy and versatile but that's just a personal favorite. CRZ Yoga leggings come in multitudes of colors to suit everyone's color or print preferences. But it isn't their attractive shades that get yogis coming back for their stretchy bottoms. When worn, you'll get to experience a soft, naked sensation with just the right amount of compression all over your waist down to your ankles. Worried about your waist size? The drawstring cord allows a customized fit. No more digging into your skin, too! Granted, you won't say pass to every yoga position your instructor tells you to perform. Add a pair to your collection, as this retails for only $25.

For a price that starts at $67, you might be wondering if Alo Yoga leggings are worth it. Well, according to Phyllicia Bonnano of Sisters of Yoga, the Alo Leggings are one of her top choices when it comes to stretchy pants. She describes them as a second skin, considering how the fabric contours and hugs your figure. It's a slight sheen but not sticky when touched. With various primary colors, Alo leggings can be topped with a matching sports bra or crop top of your choice.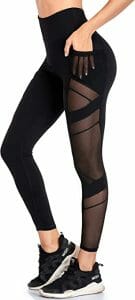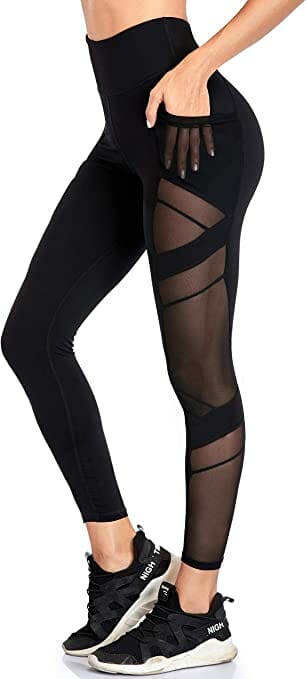 Mesh is a sultry look. Getting this incorporated into your yoga pants makes the pair an ideal choice for hot and humid environments. Don't worry about skin irritations as the fabric is skin-friendly, soft, and premium in quality. The high-waistband style helps contour your waist, and near it are 2 side pockets for your small items like phone, cards, and keys. We Cufflle leggings give high importance to giving its loyal leggings lover an unmatched experience and style, eliminating every possibility of unwanted exposure due to the thinness of the fabric. Get ready to be addicted to the brand, as you can only splurge $13.99 apiece.


Add more to your leggings collection by throwing in Phisockat leggings. If you have never heard about this brand yet, well, now you do. This will be your best mate in doing your runs, walks, daily cardio, or whatever activity set on your schedule. The fabric allows your sweat to evaporate, but it's not even sheen. This is a great quality considering that a study suggests that this feature can keep you from overheating, thus improving even more, your workout experience. It's seamless as well to keep you chafe-free, and two side pockets are added for a more convenient outdoor brunch with your mates without actually carrying a handbag. A pair only costs $30.98.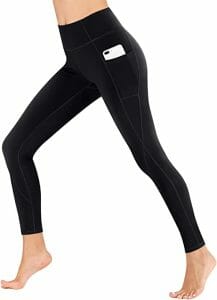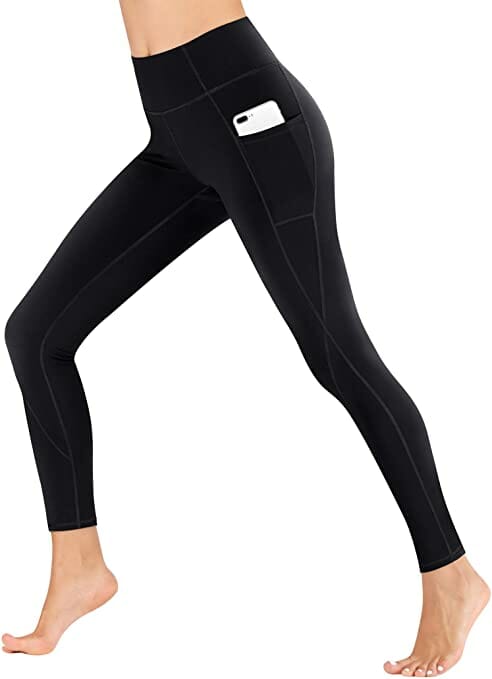 I'll keep on recommending Heathyoga for your daily activities. For sure, most of you are dealing with sheer problems, loose fit, and dated qualities when it comes to leggings, but these won't be the case with Heathyoga stretchy bottoms. You'll have both rooms for losing or gaining weight, making every single penny worth the price for a pair. Not to mention how super soft, stretchy, and thick the garment is without being too much in compression. To add, these leggings pass the squat test. All these combined, you can immediately say hi to the better you! The price? It starts at $8.49 only.


If tight-fitting yoga pants aren't your thing, or you simply want to take a break from the standard form and structure, these Iuga bootleg yoga pants are a great investment. There are other shades to choose from, but this solid gray color seems to be the first to look striking in the eyes. The spandex and polyester fabric combination ensures a soft, out-of-this-world feeling. You'd love to wear this every day, no matter if you're just at home or outside. It's a modified modern yet classic style with side pockets for your phone, so ditch that gym bag. Get a pair for $19.99 only.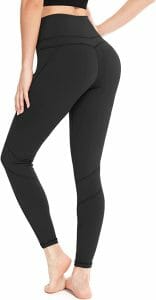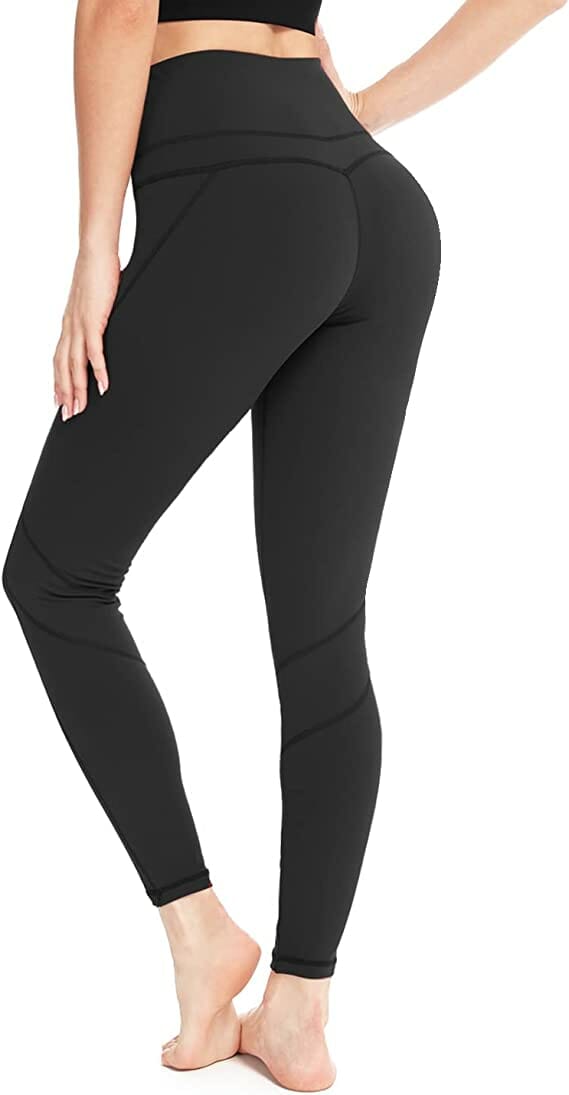 These We1Fit yoga pants are made from a combination of polyester and spandex, so you're getting the best of both worlds here. There's so much to love about this pair; I really like the buttery texture of the fabric and the flat-lock seams for a chafe-free experience. After all, even Healthline finds irritating fabrics, moisture, and friction as some of the many culprits of skin issues. You won't ever have to be concerned with any of these issues, however, as We1Fit leggings provide only the best with advanced features like the 4-way stretch, compression, and shape retention. Enjoy your yoga classes even more by grabbing one or more pairs, as each piece is sold for only $24.99.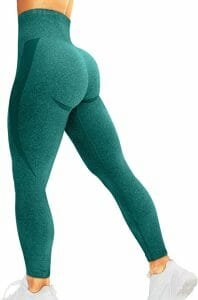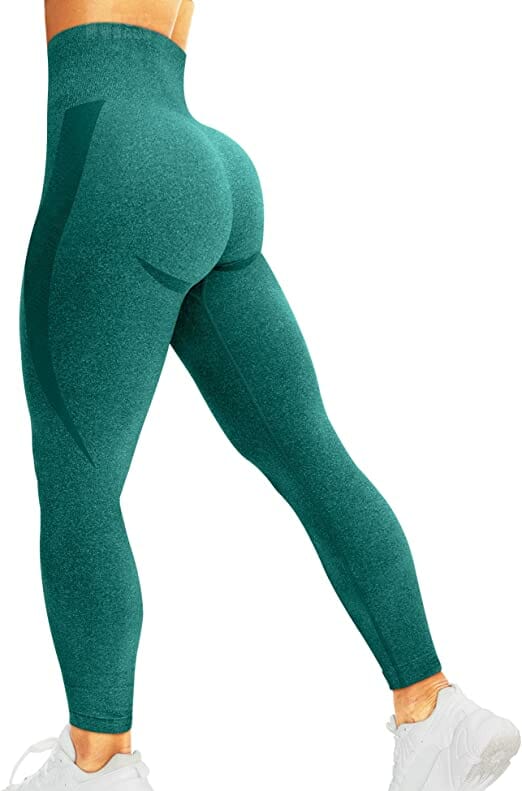 Experience the DRY technology and naked feeling once you put on these Higorun Seamless leggings. You'll be in for a lot of good finds once you feel the fabric hugging your waist down to your ankles. You'll have a more attractive appearance, figure, and contours, especially on the butt area, as a printed design adds an illusion of a peachier bum. It has an elastic enclosure, enough compression, and perfect stretch for your workout, gym, and yoga classes. Higorun also comes in tie-dye, scrunch, and gym versions. Get yours for $24.95 only!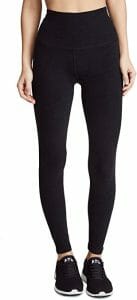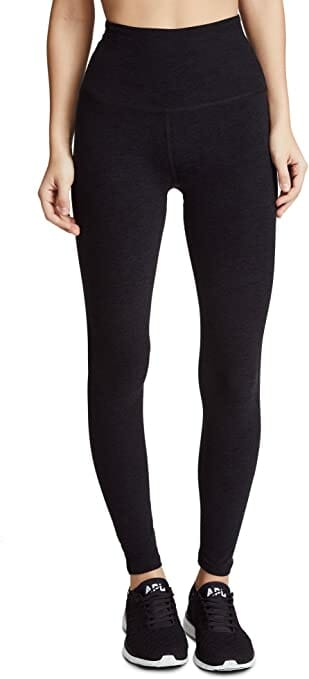 Before you speed your way to your yoga studio, carefully choose what leggings to put on. Surely, you don't want to be distracted mid-session or find out later on that your yoga pants can't allow you to cooperate with the instructed movements and positions. With Beyond high-waisted leggings, you'll have a seamless experience with your yoga mates and instructor. You can even put your yoga practice to new heights as a pair fits like a glove, is non-see-through, vibrant, super stretchy, and cozy when worn. They offer full coverage, yet it's an impossibility that you end up overheating after just a few moments of your exercise. The price may be a bit costly at $55.29, but it's certainly worth it and long-lasting.