Best Scarf for Dreads: 10 Locs-Friendly Scarves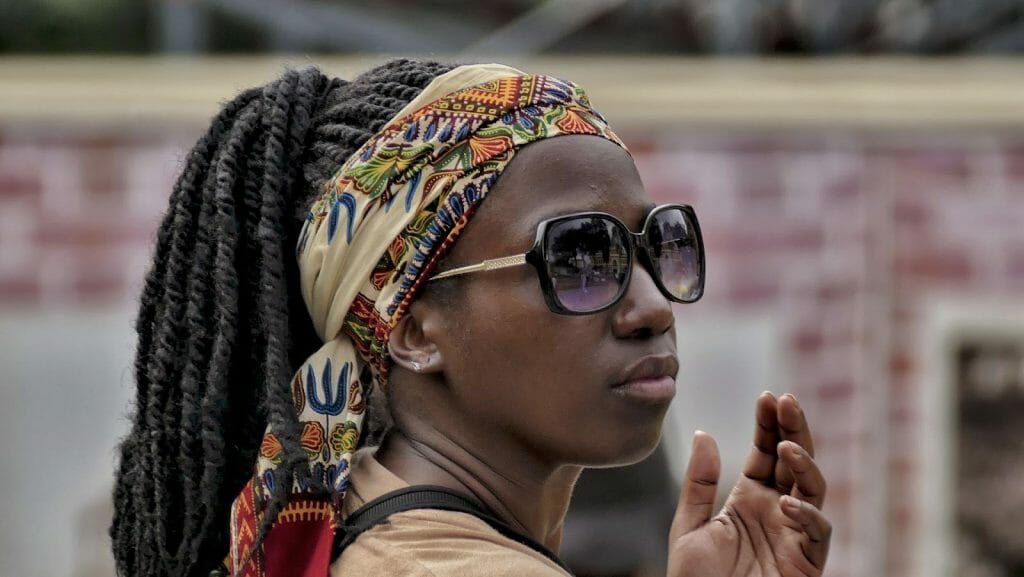 The dreadlocks are a hair trend that's not going anywhere. For so long, sporting this hairstyle can either raise many people's eyebrows or leave the rests' jaws hanging in awe. 
As modern seasons go by, the dreadlocks' appearance is becoming more and more popular and common even on the catwalk. Admittingly though, no matter how cool these locs are, maintenance is another story.
It's a smooth start for a lot of those who have indulged in the dreads trend, but a few end up unsatisfied. To keep it on top of its hair game, one of the things you can do is to wrap your hair with a scarf every night to avoid unwanted frizz and breakage. You can also further its style by using scarves for aesthetic purposes.
Two Fabrics You Can Trust
There are roughly about 28 fabric types known all over the world and despite the number of these variations, there are only two materials that are deemed good for your dreadlocks– silk and satin. 
The good news is that both these fabrics can be bought almost anywhere, so providing your hairstyle with the right complementary material is not hard work. 
So, why silk and satin?
Silk
As a natural fiber produced by silkworms, silk is perceived to be highly luxurious and decadent. We must have the same outlook toward our crowning glory, more so if you changed it into something non-conforming, stylish, and unusual.
Sporting dreadlocks means promoting your identity, after all. Anyhow, what makes silk an outstanding material you can use for your hair is due to its breathable feature that allows proper circulation around your head and allows your hair to breathe.
That means waking up without feeling any moisture on your scalp which is what typically happens after a good night's rest and you used the wrong fabric, but not if your locs are wrapped with silk. 
Realistically, a lot of us also use cotton pillowcases. With a silk scarf protecting your hairstyle from the harsh texture of your pillows, you know you won't be dealing with split ends and other unwanted hair issues.
Simply put, silk retains the elegance and natural shine of newly-styled dreads.
Satin
Satin is technically and traditionally made from natural silk but this is more about the weave rather than the fabric. These days, it is no longer uncommon to find satin fabrics that are blended with other synthetic materials like polyester, rayon, and cotton.
Some might think that this adulteration negatively affects the quality, but it's actually the opposite. Blended materials make themselves more effective in taking care of the hair and scalp. 
These are smoother and more flexible than pure silk and at the same time, it still remains to possess all qualities of silk. Satin blends are hypoallergenic, breathable, as well as impermeable.
Note: Other scarves with different fabric types can still be used provided they aren't placed around your locs for a long period. It could be that you're using them as a fashion add-on or to provide a popping color to your whole ensemble.
10 Scarves for Your Dreads
Let's jump to the actual scarves that can offer you a wide array of benefits in maintaining the superb condition of your locs. It's a no-brainer that not because a product is advertised to be a certain way means it will give you a high-quality experience.
To keep you from falling into that trap, we have listed the scarves you have to consider using for the sake of your newly dreadlocked hair. Although every salon charges a different rate in fee, it's undeniably worth a lot of money, the process. 
To keep your bucks from ending up in the drain, invest in these 10 outstanding scarves that will aid you in taking care of every loc.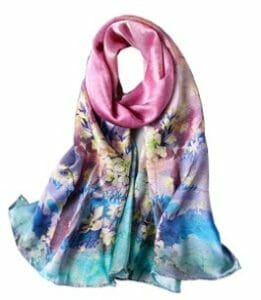 Made from 100% mulberry silk, this scarf is not just pleasing to the eyes with its abstract and floral designs but also useful in keeping your locks looking posh and well. Guaranteed, there is no weird smell that might disrupt the pH balance on your scalp. This scarf from Andantino is here to offer you all the good things only. It's large enough to accommodate any amount of hair too. Have a feel for its texture yourself and be the critic!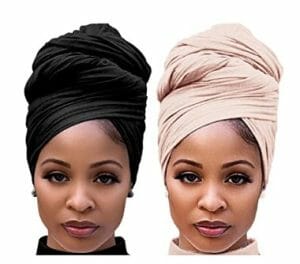 Remedy your bad hair day or prevent it from even happening by wrapping your hair with this jersey fabric-made scarf. This is perfect to be worn during the daytime and sure is a fashion-approved choice. The first thing you need is confidence. People will always take a look at your crown so why not do them a favor and give them a pleasant sight? This is highly recommended and deemed a good buy by many. Men can rock this too but in a different style of wrap.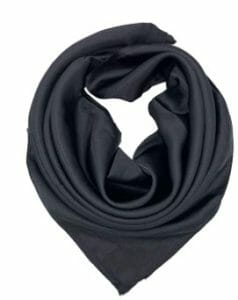 A real blend of polyester and satin– you know you'll be getting your money's worth. Double the material, double the benefits! This scarf is large enough to be used as a headwrap, but it still depends on the quantity of your hair and locs. Nonetheless, if this is the size that suits your head, expect to feel a smooth and elegant texture that's not irritating on the skin. It's not overly shiny so you can strut this on a bright day.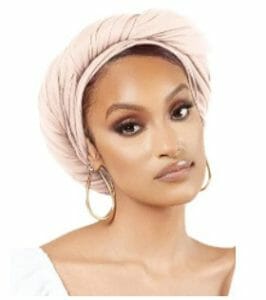 Made from polyester, this scarf is here to provide you with the stretch you need for a tighter snug in keeping your locs in place. Although polyester is not perceived to be an ideal fabric compared to silk and satin, it still offers benefits to the hair such as regulating the temperature around the scalp during the cold season. Letting your dreads out can be horrible as the temperature can start causing your hair to get dry.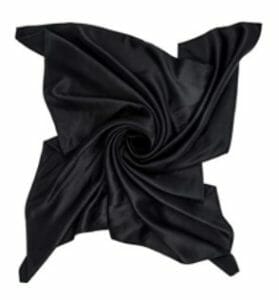 To keep it neutral, as we are aiming to provide products that can be comfortably worn by both men and women, here's another black silk scarf that comes in a large size and durable quality. Depending on how you want to wrap or style your locs, you might need two of these or just settle with one. It definitely is a wise choice to keep loads in your collection though. This is meant for the big hair, to say the least. As a piece of advice, with this being purely silk, tie this on tightly!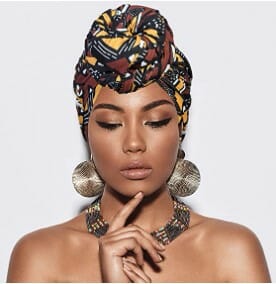 If you are after what a scarf can offer in beauty, then you have to go for the ones that are intricately patterned. This one exudes a tribal vibe so why not add accessories to match your daytime look? This turban headwrap will protect your locs from pollution, dust, smoke, and whatnot while you venture the streets in the city. As you install this, be careful not to pull or tug your hair. Your scalp and every strand in it are delicate.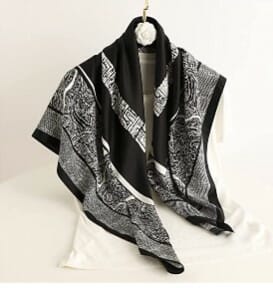 Be in for a great quality product that's like no other. If you want to accessorize your locs even more, you have to choose one that's appealing in the eyes but not too much in everyone's sight. Keep it low-key classy with this black and white head wrap. This is made from polyester but the perk is that it feels like silk. This is ideally worn during the daytime to keep the dust and other particles at bay.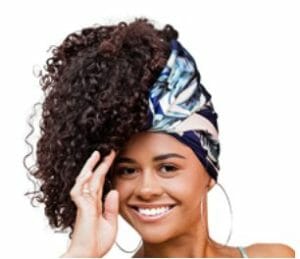 What makes this scarf for dreads unique is that it's pre-folded! Men and women can skip the long work of properly prepping the width of the scarf. You can immediately have this worn on top of your head while giving a generous space in the middle to let you feature your amazing locs. This is one-size-fits-all and is made from high-quality charmeuse satin. That means you can wear this even while you sleep.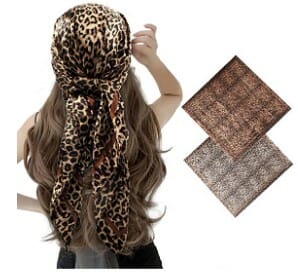 Indulge in a soft and silky feeling should you choose this scarf for your beloved dreads. Women can flaunt this in style and even men too! It can be used both during daytime and nighttime, whatever works best for you. This is particularly large which is great news for those who have longer locs. This posh scarf is a great gift to your unconventional friend!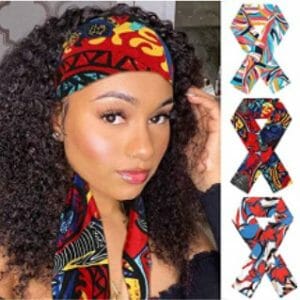 Invest in a quality satin-made scarf and for sure, this will end up becoming one of your favorites! Aside from its use and purpose of keeping your dreads looking elegant and away from your face, the tribal colors and patterns are a surefire way to upgrade your whole appearance. Of course, you shouldn't just be acing the fashion game from neck down to the ankle but as well as on top of your head!