Hairstyles to Do With a Headband: 14 Trends You Don't Want to Miss Out On!
Hairstyles are again having their moment. From fashion runways to celebrities, the whole ensemble won't really be complete without donning a casual, edgy, formal, or stylish headband.
If the last time you have worn a headband was when you were in kindergarten, then you're missing out a lot when it comes to elevating your style. 
Don't even let a wrinkle form in your head whilst thinking about how to parade this major hair accessory as we have compiled 14 trendy hairstyles just for you. Guaranteed, you will be able to pull these off with confidence.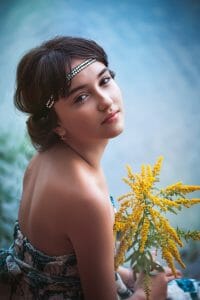 Buns can be worn anywhere in your head. An effortless look can be achieved when it's done messily without losing its class. Having a fringe is worth reviving if you have never had it for years. For people with rounded faces, skip this feature or you will look even rounder. Accentuate your hairstyle by adding in a bejeweled headband that can be worn under the fringe or on top of it. It's your call. The tricky thing about going for a messy bun is that it can look unkempt if not done well, more so if you add a headband accessory on it. Have someone experienced to do it for you if you're still gaining confidence in styling your hair.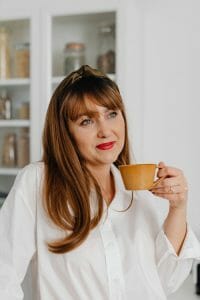 Don't be daunted to try having full bangs on. By going to the right salon, you will look more like a magazine model than the well-known Dora the Explorer. Knotted headbands are the perfect headband style to flaunt in your office work. They can come in different materials like silk, satin, or polyester. For a more subtle effect which most minimalists love, try to match your headband with your hair color. But, if it's not your thing, other bold colors would definitely satisfy your preference.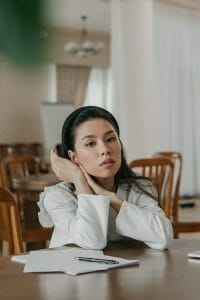 Hairstyling with the use of a headband should not be rocket science each day. For women who like to make things simple, sporting your naturally straight hair is the way to go. A padded headband worn around it keeps the look neat yet sophisticated. Following this style only takes a minute to accomplish. Make sure your hair is tangle-free before you ultimately place your hair ornament. This exudes a more relaxed image in stressful environments like a college student who studies before taking the exam. Look fresh no matter what!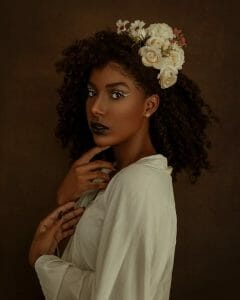 We cannot forget about girls who are born with beautiful natural curls. They are splendidly matched with vibrant headbands or floral ones in light colors for a more head-turning vibe. Although it may take quite a lot of work, it's absolutely worth it to individually tend on your curls so they each look prominent in every angle. For those with unruly baby hairs, apply edge-control products and use brushes so they would look kempt the whole day.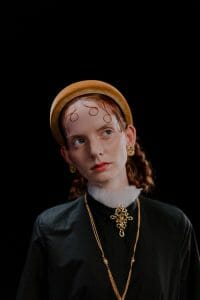 Got a talent for braiding hair? If you know a lot about how to style your crowning glory, you can definitely have a variety of hairdos in a week. We have the French braid, braided ponytail, Dutch braid, fishtail braid, and more for you to take reference on. It all depends on what sort you prefer. Regarding headbands, anything will do, in all honesty. But, if you are on your way to a fashion event, a padded velvet headband would be a wise choice. This type of headband would also be one step to looking regal and royal, like Kate Middleton or exude coolness like Rita Ora in her British Fashion Awards outfit last December 2018.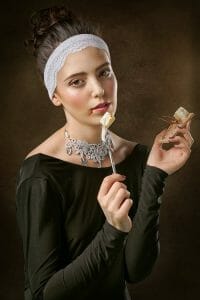 High formal buns are acceptable in various events. Whether it be parties or proms, take advantage of this timeless hairdo. Not only would this show your facial features and head shape, but as well as give a highlight on your exquisite headband. Lace headbands would add drama and character to your whole look. Just make sure they are soft rather than stiff to avoid having undesirable breakouts. Go for quality ones with reliable materials so they'd last you a long time and offer you a stretchy fit.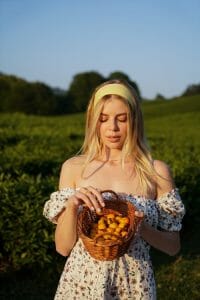 Summer is near and with vacations and trips filling up your future schedule, it is just right to plan out your OOTDs. You are never fully prepared too without having certain ideas on how to flaunt your hair. For a picnic, flowy hair is ideal with side-swept bangs. Yellow headbands would make you look even more summer-ready. Let the remaining fabric sway free behind your back as the wind brushes lightly on your hair. Whether you take a front or back photo of yourself, you will be a good definition of the word "photogenic". Take a shot before the sun sets. Do it for the gram!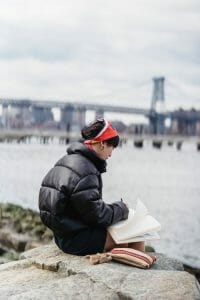 We are not tired of seeing buns as a hairstyle for women. Having your hair tied that way would keep you from getting bothered by your stray hairs, especially if you have abundant baby hairs that are not growing anymore. For added security in terms of keeping your hair in place, a fabric headband would do the job. Go for the one that fits just right so it would not cause your hair unnecessary stress. As you know, the wrong headband can lead to traction alopecia and that's the last thing you'd want!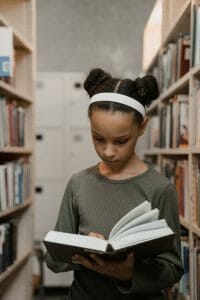 It's been popular for years now! The two buns are usually the go-to hairstyle of most teenagers and young women out there. From concerts, festivals, to cosplay conventions, you would surely be seeing a bunch that sports this easy but stylish hairdo. Some would go for a more urbane touch by first doing braided pigtails and then eventually twisting each one up in a bun look. Scarf and elastic headbands are perfect for a bohemian vibe, but any type would do, realistically speaking.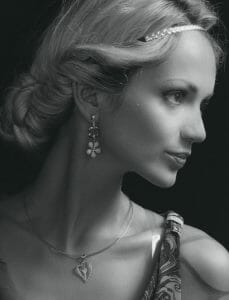 Aim for a goddess look and reach the fantasy life for a day by going for a tucked-up braid. Be the Hera of your Mount Olympus by adding in an elegant headband. Ditch for now your simple and plain ornaments. Patterns are a no-no too. Instead, braided headbands or floral ones would give you the full mystical experience. Got an expensive golden accessory? Put it on! Tucked-up braids are surely going to garner loads of attention at formal events and parties. They are even a smart choice for someone who's about to be wed in a few days or weeks.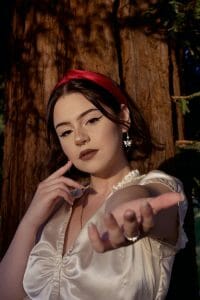 It should not be that hard to style short hair. If you just had it chopped, be quick to add several fashionable headbands to your cart. A curling and straightening iron would also keep your hairstyle lively throughout its period. Look girly by making your bob look wavy and place carefully your knotted headband. If there is not one hair accessory available in your arsenal, other types will do. Look for more inspos here.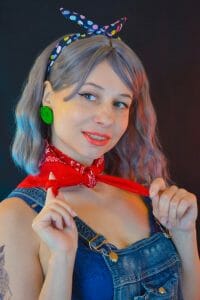 Of course, we can never ditch the idea that hair colors are attractive. Let's not just limit our style with hairdos but rather widen the horizon by trying the colors you really want for your hair. If you are bold, go for pink, blue, gray, or red. The right headband should complement the hair shade you pick. Patterns like polka dots are completely acceptable, but it still depends on what your overall outfit is.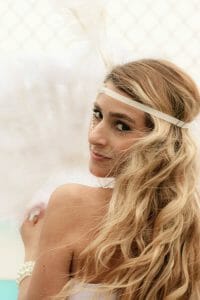 Go unconventional with a boho hair look. The artistic and spiritual touch of this category includes braids, free-flowing tresses, and waves. The headband can be worn around the forehead. Although this is easy to achieve, the outcome is undeniably stylish and beautiful. You can add in more decorations on your hair like flowers or try a hairstyle of your own. There is not much of a limit if you are after looking unconventional.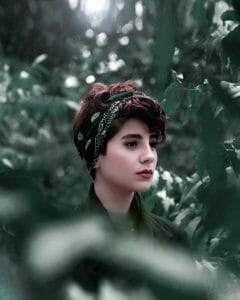 Last but not least, the hairstyle that goes very well with a headband is that which is neatly tucked. The headband functions as a piece of equipment that would hold everything in place. It is all up to you or the hairstylist regarding how this would be done as there are loads of ways to pull this off. For the headband, a paisley-patterned handkerchief tied around with a little ribbon on top is superb. A scarf would be a great alternative too. Thin bands won't do the intended purpose, so always go for those that are thick in width.