Headband Storage Ideas: 12 Recommendations You Can Follow
There is just so much to choose from when it comes to headbands. These fashion accessories come in unlimited colors, patterns, construction, material, and prints. Wearing the right one can make the entire outfit pop even more or it can be one's way to add a personal touch to the whole ensemble. 
However, the thing about using a headband is you will not be able to settle on owning just one. Before you know it, a headband collection in your room is already on its way to possibly encourage you to build your own pop-up shop. 
Admittingly, these accessories can end up looking messy in your sanctuary. So, to keep your room neat and organized while eliminating the need to look for a certain headband every morning, we have come up with 12 storage ideas you can try.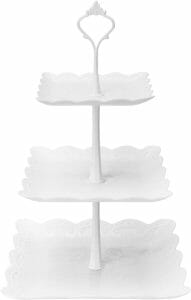 A cupcake stand is not just meant for cupcakes per se. A little attention to its details and you will instantly realize how useful it can be for your other items inside your bedroom.
Depending on how big your headband collection is, one or more cupcake stands will be needed. You can designate one for metal headbands, another for fabric ones, and so on.
If the stand looks plain in the eyes, don't be daunted to get creative. Have a quick shopping moment at your favorite school supplies store and gather all the laces, ribbons, and beads you think you'd use for the design you have in mind.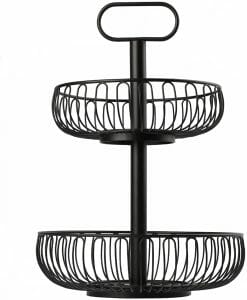 Another storage idea that will not take a lot of space in your bedroom is the decked storage baskets. Basically, these are just plain baskets—a tiered version. You can stack as many baskets as the stand can hold, but we suggest limiting it to just two or three.
Aside from headbands, you can also throw in your pins, ribbons, clips, and other accessories that can easily get misplaced. Should you need something to elevate your look, this would be your go-to area.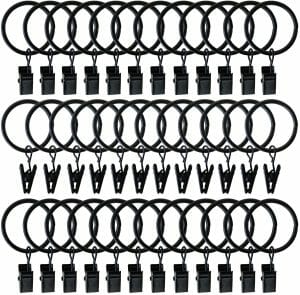 Want to make use of empty wall space? Install a wooden wall rail on it, preferably one or two over the other, then use clips or rods and let each of your headbands hang on the wall!
Agreeably, it would be a lovely sight, but this works best on fabric headbands. You need to add more work when it comes to the metallic ones or they will fall off the hook.
What's great about this particular storage idea is that you only have to draw out your preferred headband off the wall without wrecking the entire collection's placement.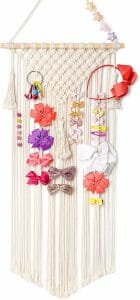 Have an aesthetic headband holder by using a few pieces of your macrame holder! Be sure to utilize a clean one before you start hanging your headbands in it. This is a great alternative for minimalists or for those who simply want to resort to practical ideas.
Macrame holders usually come in white, so the color would most likely match any room atmosphere. There is no more need to beautify it as your headbands will do most of the job.
They will be a great sight to see as you gaze at it from the bed. It would even be easier to pick which one to sport unlike having to look piece by piece in a scrummage headband box.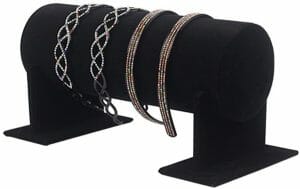 Make a statement on your vanity table by carefully placing a jewelry stand beside your mirror. This would be an excellent organizer for your exquisite and luxurious headbands.
Be the proud owner of this affluent corner as you jazz up your little spot with sparkly items from your embellished headbands down to your golden hair accessories.
If there's a space left, maximize it by including your flashy, colorful ribbons and hairbands in your headband organizer.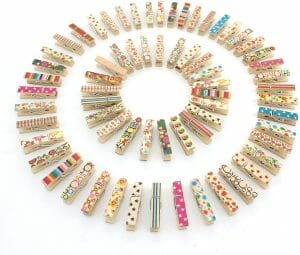 Got loads of clothespins unused in the drawer? Then it is time you realize more of their worth. With a little imagination and investment in certain materials, your headband haven will come into reality.
Have a shelf rail establishment in your preferred spot on the wall first and start hanging up your headband neatly. Make sure each one is clamped in a secured fashion and ensure that the way it is done won't end up damaging certain parts of your hair accessory.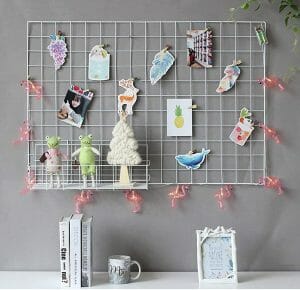 A wire photo grid is another means to having a sublime yet practical design in your room! Place it in your favorite corner and start filling each space with your headband.
You can certainly do color codes or go by the materials used. For blank areas, fill them in with hair clips, hair bows, or anything that goes by the category "hair accessory" to achieve an organized realm.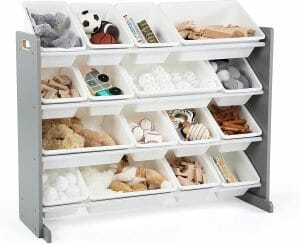 Storage organizer shelves and boxes are another way to go type of idea for headband collectors out there. It is much easier than subjecting yourself to DIY projects that would consume time, effort, and resources.
If you have the budget, start looking for a robust organizer shelf or durable storage boxes that can fit in your drawer. For the shelf, you can have it positioned near your wardrobe, so you won't have to walk back and forth in completing your day to day's outfit.
If the storage boxes sound more ideal to the ears and pocket, make sure you measure your headband's height, width, and thickness as a collection before you purchase heaps of drawer cases.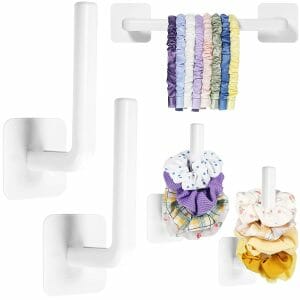 Whether it be a coat rack or a hook rail, your headbands will no longer leave a mess in your favorite home spot. Have a convenient headband corner that is within your reach without having to rummage a drawer by taking advantage of hooks.
You can easily find one that is readily made, all you need to do is stick it against the wall. You can transfer this anywhere for as long as the bonding still works. The hook rail can come in multiple designs so choose one that best compliments your room's vibes.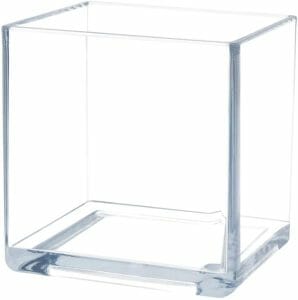 Gain inspiration from your home vase! Instead of taking out the flowers off of one vessel, how about you create one specifically for your headbands? After all, rarely can you find a jar that can fit an entire headband.
Get back to your nearest home depot and gather all your necessities. Watch Youtube videos if you are not sure how to build your own vase. Once your little project is done, start transferring your headbands into it. Do the same for your hair bows, bobby pins, clips, hair elastics, and rubber bands, so all of your accessories are neatly stored.
However, if you are lucky enough to find a ready-made vase that can be used as a headband holder, don't hesitate to purchase it right away!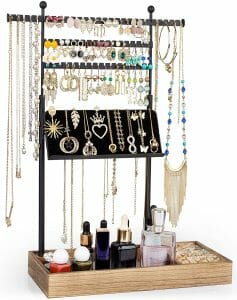 Having tons of headbands at your disposal can be quite a headache over time. Without a proper storage area, your first ever headband may end up getting misplaced and the rest may follow.
However, with an appurtenance rack, your mind will be trained to always place back your headband in its right place. It's identical to what you would commonly see in stores that sell accessories and jewelry.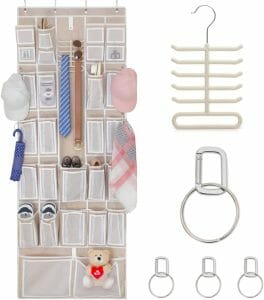 You can also adorn your door in several ways, one of which involves hanging a DIY door organizer! For real, it isn't that hard to make a whole piece with pockets that will contain every set of your headband.
This is even a better idea if you no longer have space inside your room. Measure the height and width of your door and proceed in cutting your materials to shapes and designs you are inclined to.
Make sure its length is not excessive so keep it a few inches above the floor.
More Tips for a More Organized Accessory Area
Still unsure on how to properly store your headbands despite creating its designated area? Don't let a frown form on your forehead because we got you! Follow more of our tips below:
1. Store All Metal Headbands Together
Having a penchant for metal headbands is not easy. Sure, it is one of the comfortable types in the market, but storing it won't leave you feeling comfortable at night if you just place it anywhere.
Pro-tip, collect all your metal headbands, and store them together. Do the same with your plastic ones. Since they are made from firm materials, a little overstretching can instantly break them.
2. Designate a Different Holder for Your Sports Headband
To save you some time from looking everywhere for your sports headband, collectively store them in one place, container, or area. Keep them somewhere convenient so you can just easily pick one before you hit the gym.
3. Always Separate Your Elastic Headbands
If you have abundantly hoarded elastic headbands, it would absolutely take you some time before ultimately finding the particular piece you are looking for. By keeping this set separate from the rest, trying on your casual attire options will no longer be hard work.
4. Keep Your Formal and Casual Headbands Separate
This is very useful, especially if you find yourself in a hurry. Formal and casual headbands need to have their own spaces. Another thing, every time you buy a headband, think about the clothes you have in your wardrobe.
Is there an attire that would match the headband you are about to put in your cart? 
5. Store Your Headbands in a Mannequin Head
Some of us are just starting our headband collection, so if you don't have a lot in your arsenal yet, you can simply have them kept on a mannequin head if you have one!