Hobo Bag Outfit Ideas: 12 Fashion Inspirations for Your Accessory
As we don't have a stylist that would take the headache in thinking how we can present ourselves out there, it sure is a challenge to make our trendy hobo bags work with our wardrobe outfits.
Kris Jenner, Halle Berry, and Kendall Jenner are just some of the well-known celebrities that weren't daunted to become the forerunners of this up-to-date trend. With this accessory, you can single-handedly elevate your style without having to purchase a new jacket, shoes, or top.
As we relive these 90's-inspired carry-ons, we can definitely expect more Instagram influencers to get on with the fad. We don't see hobo bags having a short-lived craze here, so make sure you're not late for the news! Ahead are 12 fashion inspirations you can take on.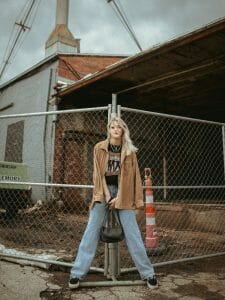 Create a personal statement while all else goes gaga over skin-tight dresses and tops. It's all about preferences. Tomboyish looks are IN and cool. Have you heard of the word androgyny? You can go for that kind of look without ditching your city roots. You don't have to cut your hair short either. With a pair of mom jeans, an oversized shirt, and a jacket, you can easily achieve an inner-city outfit that's worth a shot from every angle. Although this isn't the girliest idea, you can't shy away from using a bag. Nothing else suits your look more than a structured black hobo Coach purse.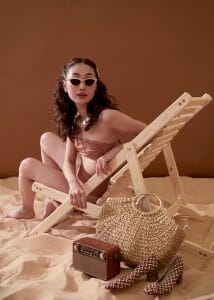 Notice how celebrities put extra effort into their looks? It's mostly because they have an occasion to attend. It's important to know the dress code or at least comply with the conventional rules. A straw or rattan hobo bag is perfect should you take a break and relax on a beach. With only your swimsuit, you know your fashion game is limited, so energize it with this durable, native purse. Aesthetics is another topic to talk about and if you're interested in looking eye candy in a crowd, you don't have to wear all the colors found in the rainbow at the same time. Nothing's better than going monochrome.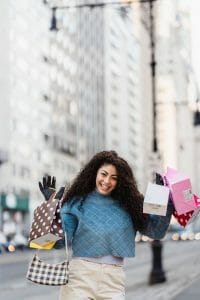 Ever wondered why some outfits strutted on the runway are unwearable? Well, the primary reason for that is ART. Designers make use of their platforms to express their artistry even if what comes out of their creativity can't be worn by an ordinary person, not even if you are the ultimate fashion enthusiast! What this tells, is you shouldn't ruffle from the idea of mixing and matching prints or colors. Throw on your favorite sweater and planned-out pants, then complete your attire with a checkered Angel Barcelo hobo bag. Play by the rules you've set out for yourself so you'd stand out from the crowd.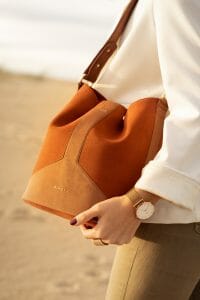 Some would describe their fashion sense as neutral and basic but classy. In putting together the perfect ensemble, it's not wrong to focus on what colors to flaunt. After all, it's not highly necessary to purchase high-end tops that would break the internet like how the Kardashian-Jenners do it or copy inspirations from what models would wear on a fashion show. Keep things salient by going plain in all components of your outfit including your handbag accessory. Pick a color palette you love and go by its shade. A warm radiant palette is a personal favorite!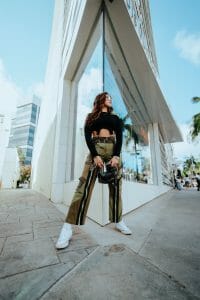 Keep up and stay on trend by perusing what you got in your closet. As they say, the way you dress is a way to say who you are without even having the need to speak! As our body changes over time, the ever-changing fashion industry goes along with it. This makes it even harder to know what suits our personality and taste. As a big start to knowing your style, you might be falling under the category of modern and edgy. If you love to go unconventional and unique, distinct outfit cuts would suffice your thirst for fashion. Keep it low-key by matching your black mini slouch bag with your top.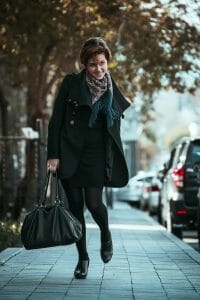 The beauty of all-black outfits boils down to its simple concept. For real, it's a no-brainer, you'd never go wrong with going all black. As every lady has at least one black purse ready for use, it's just about right that you resort to a monochrome look. Every fashion blogger or celebrity has at least worn the all-black formula at one point and we do see this trend stay longer. Whether you want to use your classic black dress paired with a black opaque pantyhose, shoes, and a coat, a black Baufooer hobo purse would perfect your street style! Have a prominent statement if you want, like a scarf in a different shade.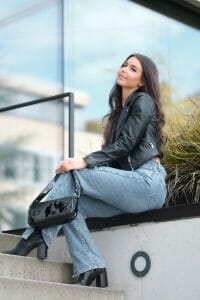 You know the drill if you want to impress your date who's into rides and motorcycles. You have to make sure you look the part too! But, the thing is, you don't actually have to bring a helmet in the restaurant nor should you appear like you're ready for an off-road session. Just go for a black leather jacket, a white inner, jeans, and matching black shoes. For your cards and other essential items, be sure to carry a purse with you, ideally the hobo one from Over Earth. You can wear this over your shoulders or simply sway it on the side.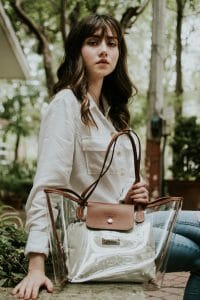 The most complicated outfit to sport is one that's rooted in the basic rules. If you are looking for an easy-going nature of style for a date or daytime party with your gals, sneakers, jeans, and a shirt is the perfect combination– no matter where you're going! This relaxed fashion is far from boring. You can have fun with your dress code by going for distinct patterns, prints, or shades you're into. To add more of your personal touch, a transparent purse will complete the puzzle. Conceal your essentials by putting everything in a pouch or not if there's nothing to hide!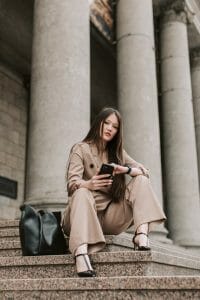 Brown, beige, or anything natural is a universal color. Personally, I would never get tired of wearing outfits in palettes mentioned as they're just relaxing in the eyes. A suit or just about anything from dresses to slacks, from shorts to jeans, your newly purchased Michael Kors hobo bag sure will match them well. Just a piece of advice, the key to having a more versatile wardrobe is to keep all things basic. This would make it even easier to match various items to create a whole new look. Make use of your black hobo bag, regardless of the size.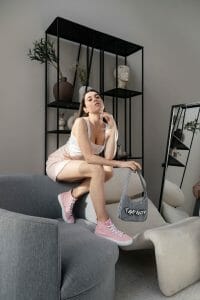 Apps like TikTok and Instagram are just some of the platforms that continuously introduce to us various trendy outfits for different seasons. Go for a girly style with an on-the-go aura by throwing on a sleeveless top tucked in a mini skirt and completed by a pair of sneakers. Make yourself pop even more with a trendy slouchy bag that's neither too small nor big! Strictly speaking, this is the new age of the popular girl. Find your perfect lighting, ready the camera, and strike a pose!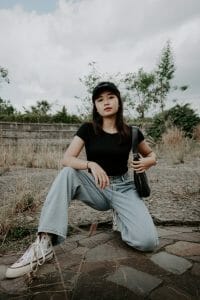 Another look you can definitely take reference from is this simple and laid-back ensemble. The formula is basic– a cropped black shirt, mom jeans, and your typical white converse shoes. Throw in a cap to make yourself look even cooler! For the accessories, you'd never go wrong by wearing a wristwatch and a black Prada hobo bag. With this outfit, your confidence will not wane at all. Keep your head held high as you feature your own style wherever you go.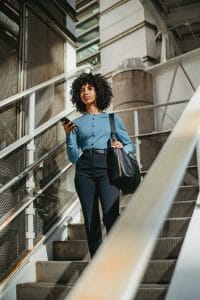 Whether you are about to go to work or get your interview done, one way to stand out is to defy the common colors of clothing. If you're aiming to create an impression on the one who does the interview, it just makes sense that you start with how you look. While others resort to a black office ensemble, you can create a fresh look with navy blue pants and a close-shaded collared shirt. Create a sense of readiness too by bringing your most appropriate medium-sized Rebecca Minkoff chain hobo bag for your resume and other documents. Once you're hired, you can definitely keep on sporting your lucky charm purse!