Best Tops to Wear With Leggings: Ideas to Help You Choose a Top for Leggings
Tunics and oversized shirts are some of the best tops to wear with leggings. One of the most important things to remember when choosing a top to wear with leggings is the length. Leggings are form-fitting, so it's essential to balance them with a top covering the hips and butt.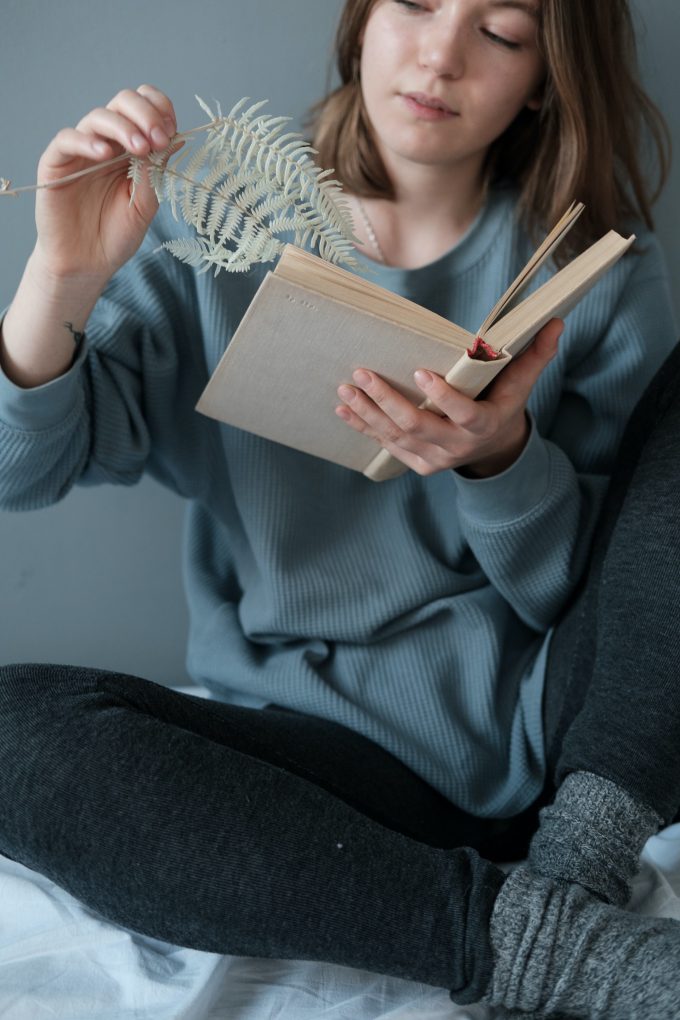 Another thing to consider is the material of the top. It's best to avoid thin, clingy fabrics that highlight every bump and curve. Instead, opt for thicker, more structured materials that provide some coverage.
When it comes to patterns and colors, the possibilities are endless. However, it's best to keep it simple and stick to neutral colors like black, white, and gray. These colors are versatile and can be dressed up or down. 
Those who want to add some color or pattern to their outfit can choose a top with a subtle print or a pop of color. With these tips in mind, anyone can find the perfect top to wear with leggings for a stylish and comfortable look.
Types of Tops to Wear With Leggings
Tunics
Tunics are typically longer, often extending to the mid-thigh or beyond. This provides ample coverage to comfortably and modestly wear leggings, which are typically form-fitting and may not provide full coverage on their own. 
The longer length of a tunic can help avoid any potential wardrobe malfunctions or concerns about leggings being too revealing. Tunics are also known for their loose and flowy fit, making them incredibly comfortable. 
Leggings, on the other hand, can sometimes feel snug and form-fitting. When paired with a tunic, which drapes over the leggings, it creates a balanced and comfortable outfit that allows for ease of movement.
Tunics come in various styles, patterns, and fabrics, making them highly versatile, and they can be dressed up or down, making them suitable for a wide range of occasions, from casual to dressy. This versatility allows leggings to be incorporated into different outfits for various settings, such as work, social events, or everyday wear.
Also, tunics can add a stylish and trendy touch to leggings. They often feature interesting design elements, such as unique necklines, asymmetrical hems, or decorative details, which can elevate the overall look of an outfit. In addition, tunics can also be worn with belts to create a defined waistline, adding shape to the silhouette.
Leggings are typically made of thin, stretchy fabric that can sometimes be see-through or revealing. Wearing a tunic with leggings provides additional coverage, making it a modest and practical option for those who prefer not to show too much skin or feel self-conscious about the tightness of leggings.
Oversized Tops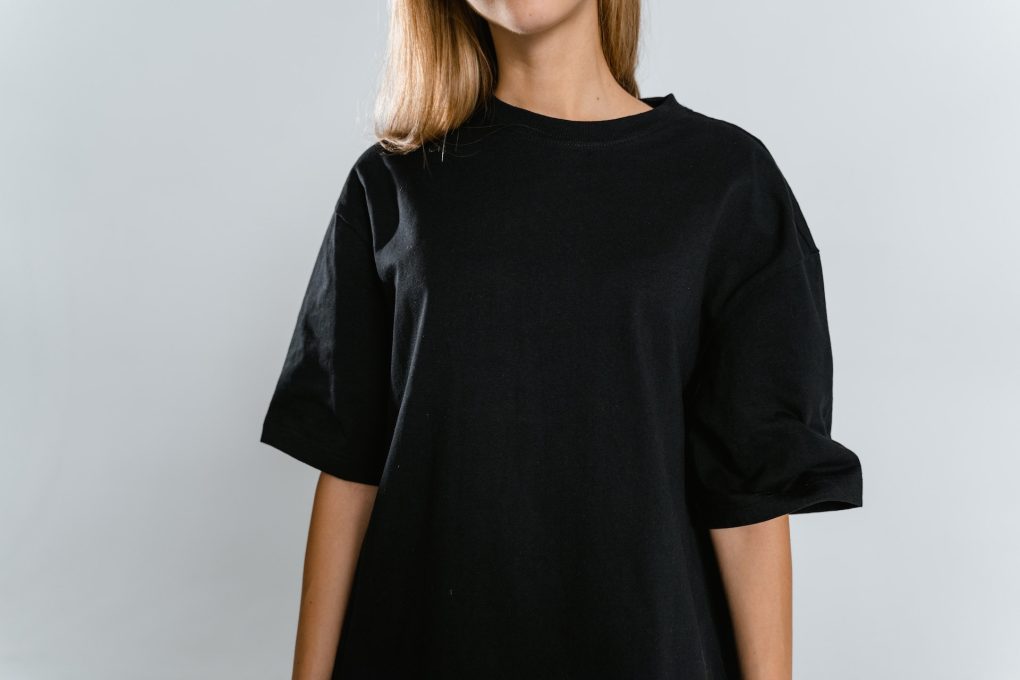 I highly recommend using oversized shirts due to their relaxed fit, providing a high level of comfort when worn with leggings. The loose, roomy nature of oversized shirts allows for ease of movement, making them perfect for casual and active wear. In addition, they can provide a cozy, relaxed feel that is perfect for lounging or running errands.
Leggings, especially those of thin or stretchy fabric, may sometimes lack coverage in certain areas. For example, wearing an oversized shirt with leggings can provide extra coverage for the hips, buttocks, and thighs, which some people may find desirable for modesty or comfort. This can help address any concerns about leggings being too revealing.
Oversized shirts can add a trendy and stylish look to leggings. They often come in various designs, patterns, and fabrics, allowing for versatile styling options. For example, an oversized graphic tee, a cozy flannel shirt, or a trendy sweater can instantly elevate the overall aesthetic of leggings, adding a fashionable touch to the outfit.
Additionally, oversized shirts are highly versatile and can be easily dressed up or down depending on the occasion. For example, they can be worn as a casual, effortless outfit for running errands, lounging at home, or paired with statement accessories and shoes for a more chic and put-together look. This versatility makes oversized shirts a go-to choice for many leggings enthusiasts.
Oversized shirts also provide ample space for layering, making them a practical option for different weather conditions. They can be layered with jackets, cardigans, or vests, adding warmth and versatility to the outfit. This allows for the year-round wearability of leggings, making them a versatile wardrobe staple.
Longline Tops
Longline tops are longer, usually extending below the hips or mid-thigh, providing ample coverage when worn with leggings. However, being form-fitting, Leggings may only sometimes provide full coverage on their own, and longline tops can help address this concern by adding length and modesty. 
The longer length of longline tops also creates a balanced and proportionate look when worn with leggings. Longline tops are designed with a relaxed and loose fit, which provides comfort when paired with leggings. 
Leggings can sometimes feel snug or tight, and wearing a longline top can create a comfortable and flowy silhouette for easy movement. The relaxed fit of longline tops can also provide a flattering and forgiving look, making them a great option for those who prefer a looser fit.
Crop Tops
Despite being shorter in length, crop tops can also be a stylish and trendy option to pair with leggings. Crop tops are often associated with a fashionable style, and when worn with leggings, they can create a modern and chic outfit that is perfect for casual or athleisure wear.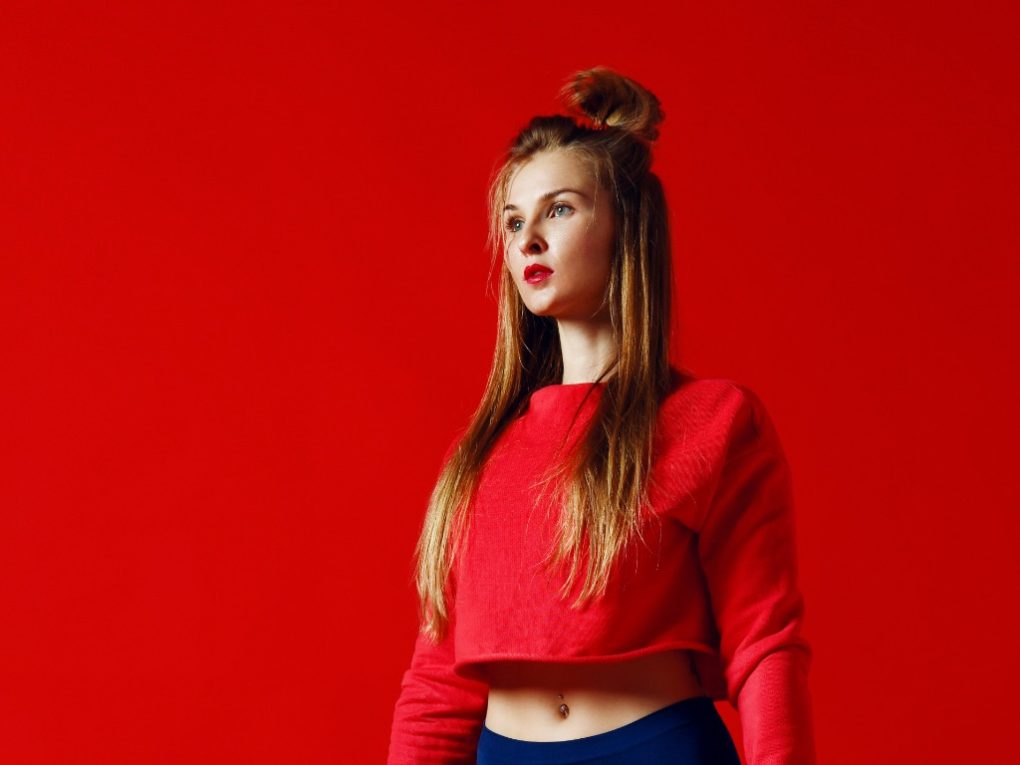 Pairing crop tops with leggings can create a balanced proportion of a shorter top with longer leggings. The contrast between the shorter top and the form-fitting leggings can create an interesting and visually appealing silhouette. This can help create a flattering and proportionate look, especially for those with a longer torso or who want to highlight their waistline.
Leggings are often made of stretchy and breathable fabrics that provide comfort during physical activities. When worn with a crop top, which exposes the midriff area, it can add breathability to the outfit, making it suitable for workouts, yoga, or other active pursuits. 
This combination can provide a comfortable and stylish option for those who want to stay active and fashionable at the same time. Also, crop tops can be versatile and worn in various ways with leggings. 
They can be worn with high-waisted leggings for a more modest look or with low-rise leggings for a bolder and edgier style. Crop tops can also be layered with jackets, cardigans, or oversized shirts for added coverage or warmth, making them suitable for different weather conditions or occasions.
Crop tops can be a form of self-expression, allowing individuals to showcase their personal style and confidence. Wearing crop tops with leggings can be a way to show off one's body shape, curves, or toned abs. It can also be a way to experiment with different fashion looks, express creativity, and have fun with fashion.