What Shirt To Wear With a Bralette: 10 Tops To Don
If you are like most ladies, you probably have a good collection of bralettes in your drawer. These undergarments are now a popular trend as they are not only versatile but as well as stylish.
Bralettes are statement pieces that can be greatly worn during the summer. From halter bralettes to lace ones, you will absolutely love their unique features which you cannot find in a standard bra.
Since these are deemed as more of a decorative piece, they can match any style or outfit effortlessly. Even with a shirt on, a bralette is set to transform you from a plain Jane to someone who fits the popular club.
Here are the tops you can match your bralette with: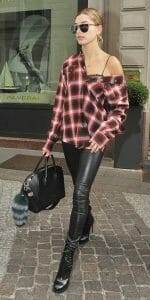 Who says plaid shirts are boring? Well, not for Hailey Bieber. In here, she's putting several twists on her whole look. Instead of fully getting herself wrapped by the fabric, she made it look like a semi-off-shoulder. Not only is she showing off her coveted shoulder and smooth collarbone but as well as the strap of her sexiest day wear for that moment. The subtle peek of the bralette adds many points to her overall fashion. To keep it even more interesting, anyone who copies Hailey's style should consider wearing a triangle lace bralette if you want it exposed more in comparison to her humble show-off.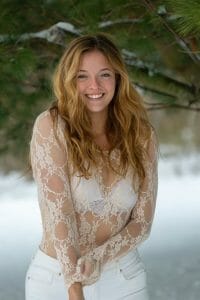 A see-through lace top or a sheer shirt offers the least coverage. If you put this on, you are giving your pretty bralette the chance to be flaunted. While this may not be the best choice of wear for an errand, more so if you're about to attend a family affair, this rather works best for a sexy date night with your special beau. You can consider going to a night out or a wild party wearing this cute look too. A plunging bralette offers more shape to your chest making it even seem tantalizing within your gauzy shirt. For a white top, solid red, blue, or white are some of the most appealing colors to choose from.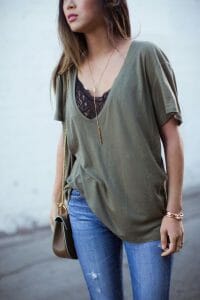 Shirts are basic, I agree. However, what's good about them is that they can be spiced up by adding in accessories such as a drop necklace. It's a piece of perfect minimalist jewelry that can be matched with a thin piece of a gold bracelet. Still, these pieces are not enough to boost your ensemble's appearance. The best shirt to put on is one that plunges but not too much. Probably something whose neckline reaches down the middle of your chest. This gives your bralette an adequate area to be shown off. It's like your shirt "accidentally" slipped off and shows your underwear.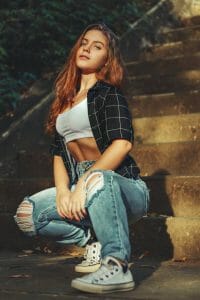 If there's anything you'll never go wrong with, that would be a black and white checkered shirt. Though it isn't new to many of us when it comes to its patterns, it's fair to say that it's one of the most understated pieces in the wardrobe. You can still look captivating even without topping your already coaxing bralette with another sexy top and that's when this checkered shirt comes in. Keep it unbuttoned and contrast it with a white bralette of any kind. For a casual look, pair this with jeans and your favorite white Adidas sneakers.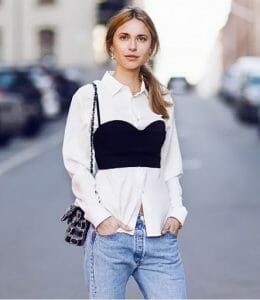 Saw something from your brother's closet? You know how women's fashion is– it's very flexible. You can look good even with men's clothing. But, before you pull it off the pile of folded clothes, don't forget to ask for his permission! Once he gives you the nod, put it on right away with nothing underneath or with nipple tapes, depending on your level of comfort. Wear your bralette after and give it the finishing touches. It's best suited with jeans and maxi skirts with boots as an attempt to assemble a Dior look.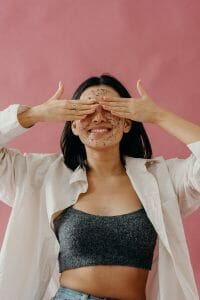 Enough with the lace bralettes for now! You can't just let your wool garment get webby in your drawer. If idea number 5 is something you can't go for yet, you can start building up your confidence through this option. It's simple, just wear your bralette of choice and use a plain unbuttoned shirt as a bralette. It's one of the best casual and cozy looks you can easily show off to people without getting constantly anxious about your style. The wool bralette covers more skin, so you won't have to worry about exposed cleavages.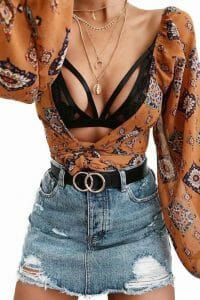 For something daring, a bohemian shirt in prints, as well as an extremely plunging neckline, is a top choice for women who don't want to be a common sight when it comes to fashion. Push the boundaries and the societal standards by looking so dauntlessly tempting and somewhat exposed. This modern yet unconventional top has the classic poet sleeveless style that adds more room for your arms to move. Sport your favorite strappy bralette as a mere cover-up on your wide-spaced chest that's been left unconcealed by your top. Mini-skirts with your signature designer belt from Gucci will complete everything up.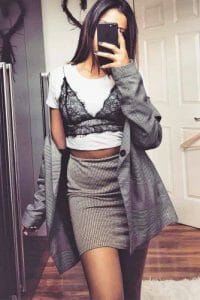 Who do you remember every time this look pops on your screen? The one that made this bralette style boom in popularity is no other than Kendall Jenner. She is a huge fan of using her undergarments as outerwear! Use her taste in fashion as your reference, but don't forget to include your sheer lace bralette and your basic white tee in your whole outfit– they are the essentials. Whether you rock a pair of jeans or don a formal blazer and office skirt set, you know you're good to go. Finish this off with a slick women's hairstyle or a neat low ponytail.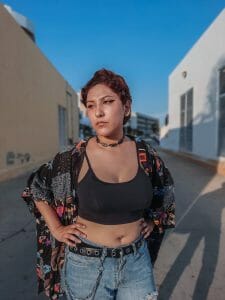 Whether you want to look badass or girly depends on what top you wear. Know your vibes and try to match them up with your attire. For this one, you can throw on a classic and basic black bralette with a semi-hanging unbuttoned decorated top to serve as a flowy cardigan. The longer it is, the better. Try other colors like white for a clean look. Though jeans may look good with them, short shorts and skirts are my top puzzle pieces, but whatever works and looks best for you!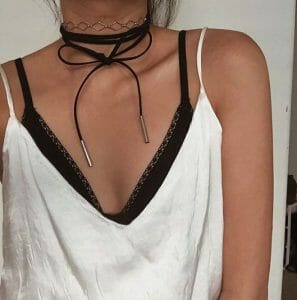 There's a reason why some of the silk or satin sleeveless have extremely low necklines. They're not necessarily too big for you, but rather the construction is meant to let your underwear pop out, but not totally. An intricately patterned on the edge type of bralette of any kind is a good choice. The triangle shape is ideal as it follows the cut of the shirt's neckline. To add more drama, wear a knotted choker that ends in a ribbon as your accessory. Your hair has to be tied in a ribbon so that nothing would cover any area of your garb.