What To Wear with Black Slacks [18 Ways To Style]
In the corporate field, black slacks are something you might already be wearing aside from your dress shirts and skirts. But a few tweaks in your wardrobe will be essential to give you a different way of styling this ordinary-looking pair of slacks! Among our best and iconic outfits below will leave your daily clothes a vibrant change: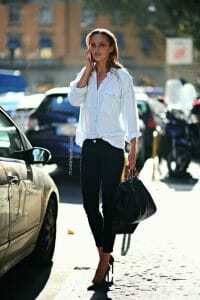 A sure no-brainer for those black slacks you have is matching it with a white top. Whether you choose a long-button down blouse or formal-looking short-sleeves, you will never go wrong with this business look. The combination is professional and is natural to look at, especially if you wear it confidently in high heels and a matching voguish handbag.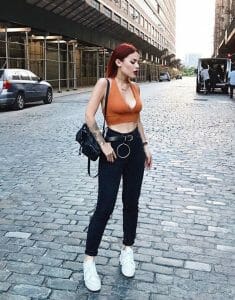 Black slacks will help you get the emphasis you want for your fancy top. If you ought to wear a sleek silhouette, then black slacks should be your best fashion ally! All eyes will be drawn to your top instantly once you are pairing it with some svelte-looking pants! Add a pair of white chunky shoes for that modern attitude, too.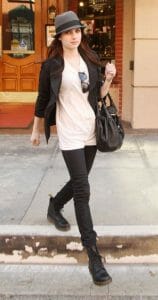 Your black slacks can go along with you not only in the professional or work setting but also to those simple cafe visits downtown! Put on a casual blazer over a comfy shirt, and you're done! But keep on going with a pair of hard-leather or oxford shoes, too. These footwears are so aesthetic to achieve this whole unique getup.
A pair for almost anything you want to put on for street walks? Then the black slacks are an easy go-to! You can opt for those pants that narrow down in the ankles and wear a striped undershirt for a trendy look! Don't forget that lengthy army-green jacket for an extra suave aura!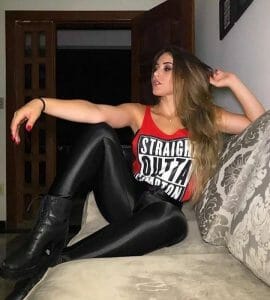 Reinvent your night lounging or outdoor gigs with this bold statement of muscle shirt and black combat-like boots. Now there's no denying that black slacks can make you rock an outfit that screams a different attitude! The whole look will definitely make the spotlight stop on you amid a crowd!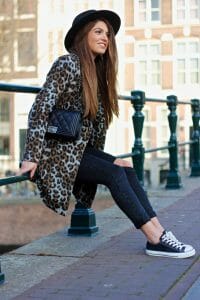 Do you love dark brimmed hats? Then these slacks are meant for matching with that fashion item! What you get is a classic black ensemble from top to toe in a cultured look. Add an animal print suit, and the whole outfit will give you a tinge of a ready-for-adventure look!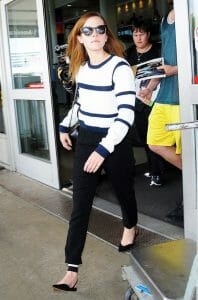 Simple but stylish. For that easy getaway wear for your planned travel or any unexpected tour, do take with you some black slacks! White thick sweaters and other similarly light-colored sleeves will make you look breezy in your stroll to the airport or any cruise.For your footwear, do walk in those matching black flat sandals for comfort in walking.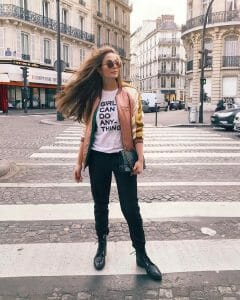 Pick the black slacks if you love showing off your nice print shirts! Those bold statements you wear can even be more applauded if it gets the attention it deserves! Layer it with a handsome coat or bomber jacket to start the day!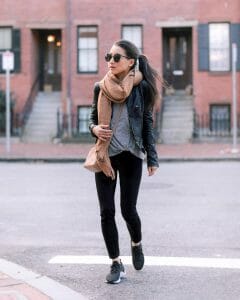 Beat the usual fashion for the winter and flail confidently a long, thick scarf! A pair of body-hugging slacks as your bottom pants will exude the youthful personality behind those bulk winter clothes! Indeed the pair is something worth wearing even in cold casual wear offices.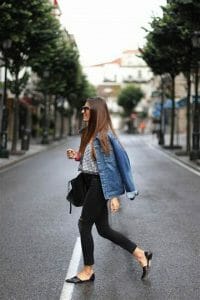 We will never cross out denim jackets in this list. In all fairness, this piece of clothing would always make its way in almost any possible place you can think of. nowny faded or dark-hued denim is fine for those black slacks.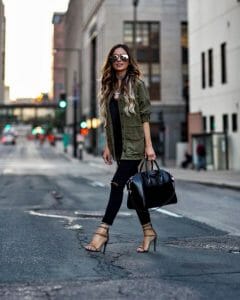 Now, this is what we call a set close to a travel collection. To wherever you will go, black pants will not be so worrisome to wear. Whatever the crowd, seat, or streets you'll be in, then just wear the slacks. It will be more picture-perfect if you bring a beautiful black handbag, too!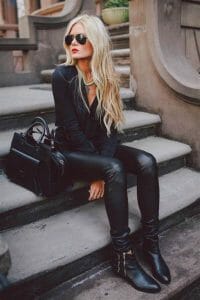 Walk like in Paris with the matching pieces of slender slacks and black ankle boots. A pair of high-heeled boots that suit those pants can have an extra arch for the western style you are trying to achieve! Don't forget to wear a round brimmed hat and a rectangular purse for that smart fashion taste of yours!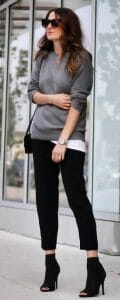 Go comfy without compromising your pleasingly modern appeal on clothes! Here we have a gray sweater and open-toed heels to make it to your list this week. Gray would always be an aesthetic neutral color, and it also emanates authority to a person who wears it as part of their clothing.  Lastly, have the crown bun or just a simple tousled hair to take this style level to an extra hit!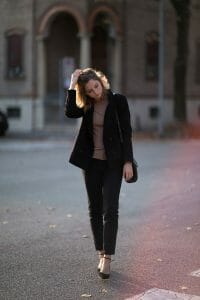 Slacks with black blazers and neutral-colored turtlenecks are so office-ready! If you are working in a refined setting of a legal world or just prepping for a usual day's work but want to feel extra professional then have these clothing pieces in your closet! 

Simple but slender. A classic white Capri top tucked in your slacks serves as a matching indeed if you are trying to give an impression to somebody. Couple it up with a thick leather belt with a decorous buckle! If you are in the office, you can always wear a blazer and don on some black pointy heels for a business silhouette.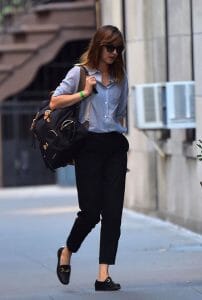 Give your ankles the attention it needs! Wearing dark slacks with tapered ends is an ingenious way for styling at your casual work or any spontaneous gatherings. Best worn with a fancy pair of sneakers or any lace-up mid heels kind of pump shoes. These kinds of shoes do not leave blisters on your bare ankles, which is indeed a thumbs-up.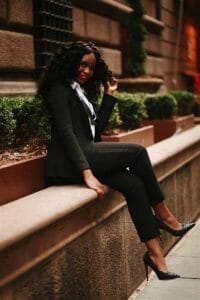 Business as always with the classic slacks! Needless to say, black slacks are infallibly considered for the corporate field most of the time. It works side by side with other office attire and is without a doubt always one of those clothes recommended for workplace etiquette.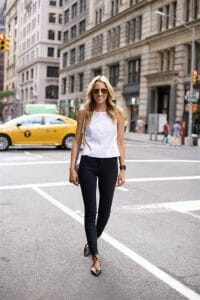 You can almost wear the black slacks for almost any setting you are in! For example, if you are off to a busy schedule between work and running after chores outside the home. Your poise would always be primed for any planned or unpremeditated affair at any hour of the day. For shoes, go for the flat strappy sandals!