Where Is the Best Place to Get Joggers? (+7 Shops Worthy of YOUR Attention)
Joggers or jogger pants continue to become a staple wardrobe essential for men and women. The fact that they are comfortable, cozy, and less constricting make wearers love joggers even more.
If you are ready to purchase your next (or new) joggers, the best place is Under Armour. This shop provides you with an array of jogger pants collection that comes with different colors, sizes, and sports fit.
Aside from Under Armour, other shops offer great deals for their joggers. Further, this article will delve into each site's joggers' quality, price range, and payment methods they cater to.
Here Are All the Best Places to Buy Your Jogger Pants in 2021
If you are ready for new joggers, you might find these places worthy of your attention.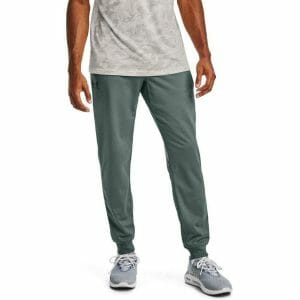 Price range: $21.00 to $120.00
Under Armour has been in the market since 1996, founded by a former special teams captain of the University of Maryland football team Kevin Plank. Since then, this shop continued to manufacture and produce performance apparel (joggers, footwear, and shirts)  to keep athletes cool despite the extended hours of practice or workout.
What you will love about Under Armour's jogger pants is that they are made with advanced technology, gear-engineered to keep wearers light and dry. What is more, customers particularly love Under Armour for their soft and cozy joggers, allowing more room for legs to breathe. Although they come with a price, Under Armour-branded joggers are definitely worth their price.
In addition, Under Armour offers a discount and promo code program for loyal customers. It provides you with an Armour Card once you have made an online purchase. You will find plenty of joggers to choose from that come in an array of fits, colors, and styles!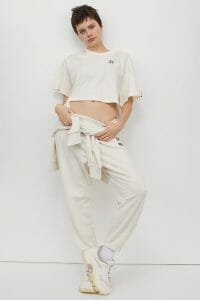 Price range: $6.99 to $349.00
Another best place you can shop your next staple joggers is the H&M, which stands for Hennes & Mauritz, founded by Erling Persson in 1947. This shop is well-known for its quality but cheap and latest fast-fashion clothing brand for men, women, teens, and kids. Moreover, H&M practices a business concept, "fashion and quality at the best price."
If you are looking for a great pair of joggers, H&M has your back. They boast ultra-relaxed and stylish jogging pants for men and women. Customers love the several options they can choose from, especially the pants that look good on any occasion, may it be for casual or formal events. In addition, H&M joggers are soft and cozy enough to amp your weekend wear effortlessly.
For as low as $6.99, you can get a cotton jogger that comes in either dark blue or khaki green color. H&M also offers benefits that you will indeed look forward to. As such, you can enjoy shop points, a 10% welcome offer, exclusive offers and discounts, and free online returns!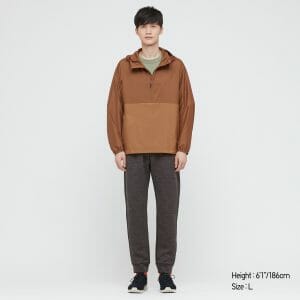 Price range: $9.90 to $39.90
Uniqlo is best known for its "unique clothing," wherein clothing apparel and fabrics are made with special technology. Although this shop does not concentrate on fast-fashion clothing pieces, it provides affordable wardrobe essentials manufactured with advanced fabric technology. Meaning you would get good quality despite the low price.
Uniqlo joggers will surely keep you warm and insulated with its heat technology, especially in the cold seasons (this saves you time for multiple layers of clothing, LOL). Nonetheless, you will get good-quality joggers for a reasonable price that delivers functional performance. Uniqlo joggers also last for more than a couple of seasons, which means they are basically durable and resistant to wear and tear.
Uniqlo does not offer programs to loyal customers but gives reasonable discounts, coupons, and promotions if you applied for its UNIQLO membership program. All you need to do is create your online customer account where your unique membership ID barcode is provided. You can use this barcode for online and in-store purchases that track your purchase history. From there, you would get significant coupon benefits. Still, a win-win situation.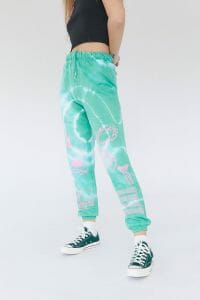 Price range: $9.99 to $730
If you opt for a hipster subculture and alternative fashion, shopping for your next jogger pants in Urban Outfitters is the best choice. Urban Outfitters is among the apparel shops that understand cultural and smart content distribution. Although its target customers' age range is between 18 to 28, you will never have to worry about finding the right style for you.
You will find Urban Outfitters' jogger pants culturally sophisticated, which fits your aesthetic needs. Self-expressive customers run in this shop for their quality joggers and sweatpants. Aside from the mentioned pants, you can get track pants and leggings that are best worn in casual events or just hitting the gym.
Urban Outfitters gives the love back to its customers through rewards and discounts. As a UO Rewards Member, you will benefit from earning points (reaching 100 points earns you a $5 reward), a 10% welcome discount, promos and codes, and lots of chances to win giveaways. In addition, Urban Outfitters uses the #UORewards hashtag to connect with customers.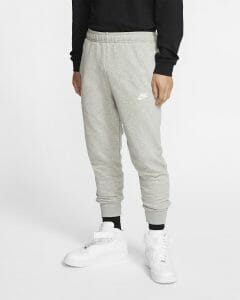 Price range: $22.97 to $480
Nike began as Blue Ribbon Sports and is globally recognized for its "Just Do It" slogan. Founded by Phil Knight and Bill Bowerman in  1964, Nike continues to be a strong contender in footwear, apparel, and athletic equipment. Besides, the shop is widely perceived to have solid and high-quality professional and athletic designs. In fact, Nike sponsors several sports teams, contributing to its revenue growth.
With that being said, Nike-branded joggers are a no-brainer. Nike Sportswear Joggers are made with recycled and organic fibers, which means that the shop is sustainable. Nike's redefined construction processes make it possible for them to create joggers that will surely last a lifetime. Nike joggers are a favorite among teens and young adults, thanks to their modern and cool joggers that amp your typical loungewear sweats.
Nike offers a comprehensive loyalty program and rewards for its members. Immediate benefits include free shipping and returns, great deals, and access to Nike apps. What is more, you will get to enjoy Nike's unique apparel collection exclusive to Nike Members alone.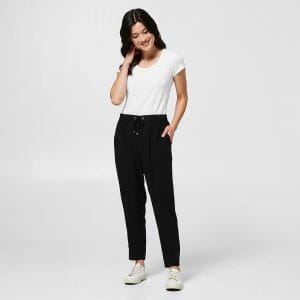 Price range: $5.00 to $170.00
Who would have thought Target made it to this list as among the best places to shop your next joggers? Target has been in the market since 1962, providing customers with food assortments like dry goods, dairy, and frozen items. Nevertheless, this shop also caters to clothing and fashion trends that come at a reasonable price.
Jogger pants at Target are made with comfy materials that surely add coziness to your OOTDs. Most joggers at Target are super lightweight but do not compromise when it comes to style and aesthetics. In fact, it is one of the best shops if you are into trendy fashion. You can find plenty of materials to choose from, from the basic knit to twill, denim, and other fabrics.
Like other stores mentioned, Target offers programs and rewards to loyal customers. Target calls this program Target Circle, letting you earn 1% earnings, hundreds of deals, and a birthday gift. You can enjoy these benefits through Target's RedCard applicable to Target Circle members.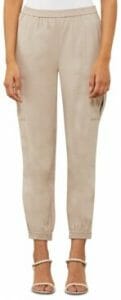 Price range: $13.00 to $218.00
Finally, Macy's iconic brand can be attributed to its value and high-quality products, playing a significant role in American culture and tradition. It is probably one of the longest-running clothing brands founded in 1858 (over 163 years long!). Over the years, athletes and ordinary people have worn Macy's iconic joggers.
When it comes to lounging around the house or attending a casual event, Macy's array of joggers collection will not fail you. You will find good-quality jogger pants and sweatpants that you can style effortlessly. Although they are plainly simple, these joggers are what you need for every activity.
Today, Macy's makes it easier for customers to earn rewards. The shop implements a loyalty program where it makes you a Star Rewards member. Once in, you will get points awarded in every purchase, regardless of the payment method used. Cards included are the Platinum, Gold, Bronze, and Silver.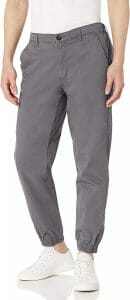 Price range: Under $25 to $200 and above
Finally, you will find great deals from Amazon, an American multinational company focusing on online commerce. In fact, customers particularly love Amazon's platform because it provides them with cheap but high-quality joggers and sweatpants.
In addition, Amazon provides you with the best experience, from best prices to delivery speed and return policy. Furthermore, Amazon's loyalty program "Amazon Prime" is considered the best and most successful reward program for customers.