Why Are Joggers so Popular? (11 Good Reasons Why You Need One)
Joggers are a popular wardrobe essential because their light and unrestricted material keep you comfortable and warm all day. Also, they offer great flexibility because they aren't too tight or loose when worn.
While some wearers take joggers and sweatpants synonymously, they are distinct from one another. The main difference is the material used and construction. Joggers are made with thin, lightweight fabric with tapered or cuffed ankles, making you look slimmer. On the one hand, sweatpants have thicker and heavier fabric and have a "lengthy" appearance.
As such, jogger pants can be characterized by an elasticized waist and cuffed ankles, loose-fitting, and generally tapered in the legs to make them more sleek and stylish. Unlike other pants around, joggers are made to fit every occasion, whether a sporty or casual event. 
They're versatile enough, letting you pair them with hundreds of tops you could even think of. With these mentioned, it's undeniable that joggers give you a more flattering approach compared to tracksuits, leggings, and sweatpants.
When Did Joggers Become Popular?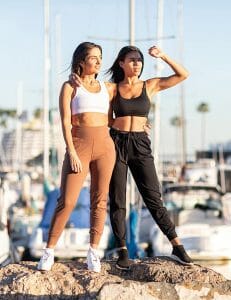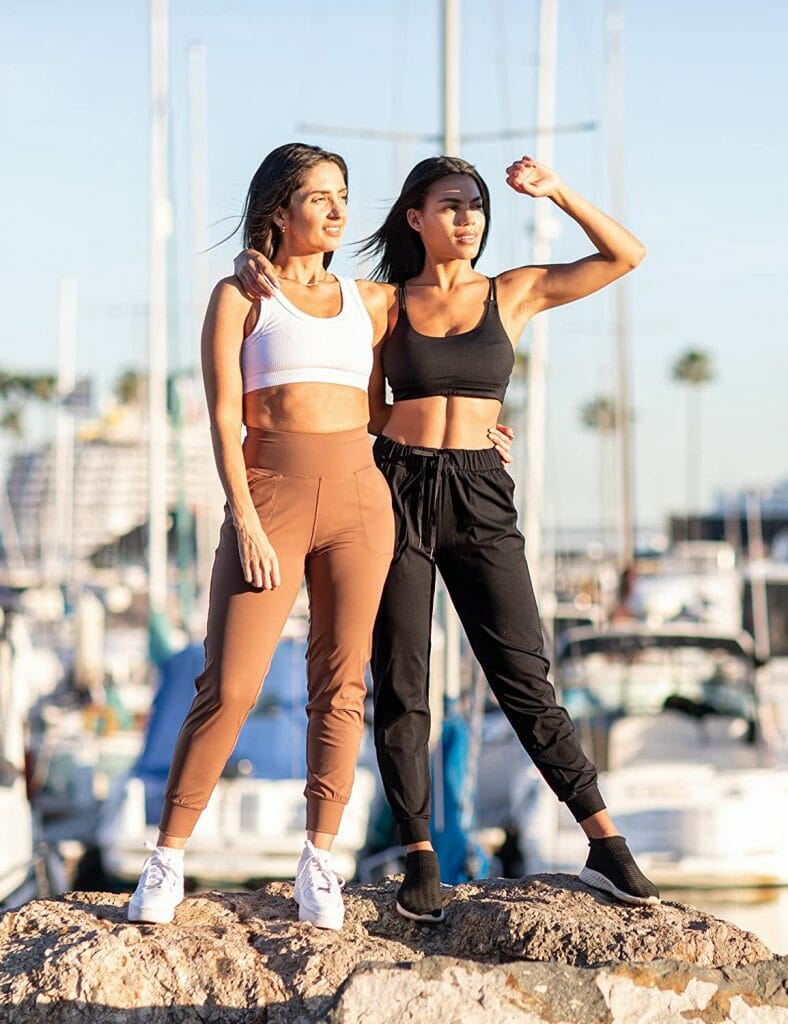 Joggers were the hottest trend in men's bottoms in 2014. Unlike other pants, men and women could low-key "flex" their expensive shoes with joggers.
The idea of joggers originally started way back in 2009. According to The Hundreds article, Michael Huynh (owner of the Publish Brand) coined the term "jogger pants." His friend, Alex James, visited him wearing Marc Jacobs-designed sweatpants asking Huynh to create the same but unique silhouette of the pants he wears.
Huynh found the chance to create joggers that put wearers in a more comfortable style—not very floppy, big, or slim. His team used fleece, thin material that's lighter and sleeker than sweatpants. And the rest is history.
11 Reasons Why Joggers Are a Wardrobe Essential For Men and Women
Jogger pants look good on you, provided that you wore them right. If you're still not sold on joggers, maybe these reasons would lead you towards taking the plunge on the bandwagon:
1. Provides you with high-end comfort
Joggers are considered "upgraded sweatpants" that provide you with a more comfortable but sleek style. In fact, they're one of the coziest trousers in the fashion world to date. 
As such, joggers are typically made out of soft, thin cotton fabric that makes them lighter than other pants. It does so well, regardless if you're hitting the runway or just relaxing on the couch. 
You might have probably missed out on something cozier if you haven't tried wearing joggers in your life. Perhaps, there's no existing garment in the world that could match the freedom and comfort joggers provide.
2. It is less constricting than other pants
Joggers aren't constricting at all because they're not supposed to be tight in the first place. Still, the tapered and elasticized ankle brings a more stylish look to your OOTD.
Unlike leggings and yoga pants, joggers are made with a loose-fitting style. Yoga pants and leggings undeniably give you a "tight" or limited movement since they can be categorized as restrictive clothes.
3. Keeps you warm
One of the primary purposes of joggers is to keep your legs nice and warm, especially in the winter season. Yet, you can still wear jogger pants even if it's summer since the fabrics used are usually thin and lightweight.
Nevertheless, jogger pants don't run into a point where you feel your legs "overheat" in the warmer season.
4. Minimizes risks of musculoskeletal disorders
According to a journal article published in 2016, wearing tight pants has adverse impacts on the trunk flexion and pelvic-tilting angles. Thus, resulting in abnormal movement and lumbar spine posture in worst cases. 
Since joggers are less constricting, you don't have to worry about certain musculoskeletal disorders. In fact, loose-fitting pants (like joggers) are proven to be effective at easing muscle fatigue and soreness, especially when running, walking, or standing for extended periods.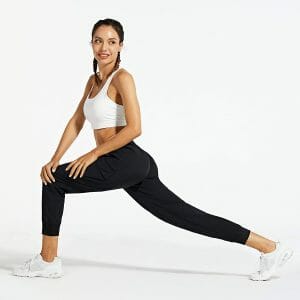 Most of the jogger pants in the market today are made out of soft, stretchy cotton. And this implies that joggers can be stretchy at some point. Besides this fabric type, they come with an elasticized waistband and a roomier silhouette that lets you move with freedom.
You can do anything you want with joggers, from slouching on the couch to walking in the street and running in athletic areas. Joggers are more convenient when you want to sweat and burn calories by running in cold seasons, unlike shorts that are ideal for warmer seasons.
6. Allows free air circulation
The type of fabric you wear defines how well air can circulate over your legs. For instance, your sweat can't escape from thicker materials, which may result in discomfort and moisture buildup.
As mentioned earlier, joggers are loose-fitting pants. They create more room for your legs to "breathe." You can make more significant strides compared to tight-fitting pants with ease and comfort as well.
7. Wicks moisture away
In connection to reason number 7, jogger pants wick moisture away. Their thin fabric allows heat and sweat to evaporate.
Joggers are good absorbent for sweat cases and do not retain heat. Further, they're good pants that allow your skin to breathe.
8. Protects your skin
Protecting your skin from the sun's UV rays doesn't mean you have to wear layers of clothes.
Wearing joggers can get your legs full coverage against the raging heat of the sun. You're also protecting your skin from the sun's harmful rays that can penetrate your skin (which may lead to cancer).
9. Lets you style them for several occasion
It's OK to wear sweatpants, but jogger pants make you cooler and more stylish in public.  They encompass versatile features that let you wear them on different occasions.
While joggers can't be classified under formal attire, you can dress up your joggers to suit your look. In fact, you have limitless combinations when styling your look in a jogger. You can wear them anyhow you want—professionally, athletically, casually, or fashionably.
10. Lets you show off your shoes
Source: Grailify
Fashionistas, even ordinary wearers, love the fact that they can flaunt their classy shoes with joggers. The cuffed ankles show your shoes more, unlike sweatpants that are traditionally lengthy (sometimes have a wide end).
Their slim style lets you wear *almost* any pair of shoes you have. Likewise, shoes that look good with jogger pants include sneakers, boots, loafers, high-heels, sandals, doll shoes, and flat shoes. 
11. Acceptable to wear to bars, restaurants, and work (sometimes)
And finally, you can wear joggers everywhere (as long as it's deemed appropriate for the place). You can tweak your style a bit that would best suit the place you're attending to. 
Nevertheless, it's essential to note joggers are a little too casual, which may not be appropriate at formal gatherings or meetings.
Types of Joggers
Jogger pants are much more, and you can style them according to your style and preferences. With that said, here the types of joggers you may want to try later: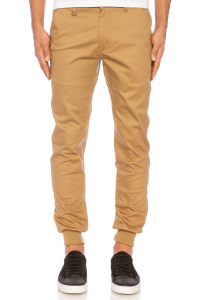 Joggers undeniably improved from sweatpants into something clever. They tend to fit into your legs a little more. Several smart joggers replicate dress pants; although a little tricky to be paired with, finding the right pieces lets you have a more casual and professional OOTD.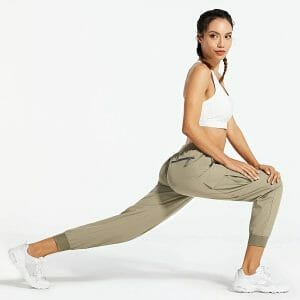 As the name implies, athletic joggers are the next sportswear movement. Ideally, gym-goers find joggers a more comfortable way when they work out.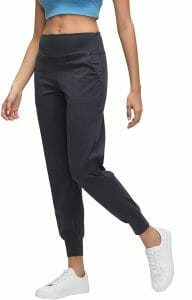 Meanwhile, casual joggers let you have a more snug and cozy feeling. They're the perfect definition of "lazy look," allowing you to run an errand, pop to a local shop, or hang with a friend with these pants.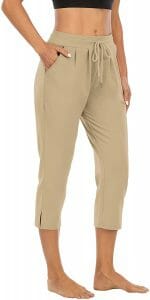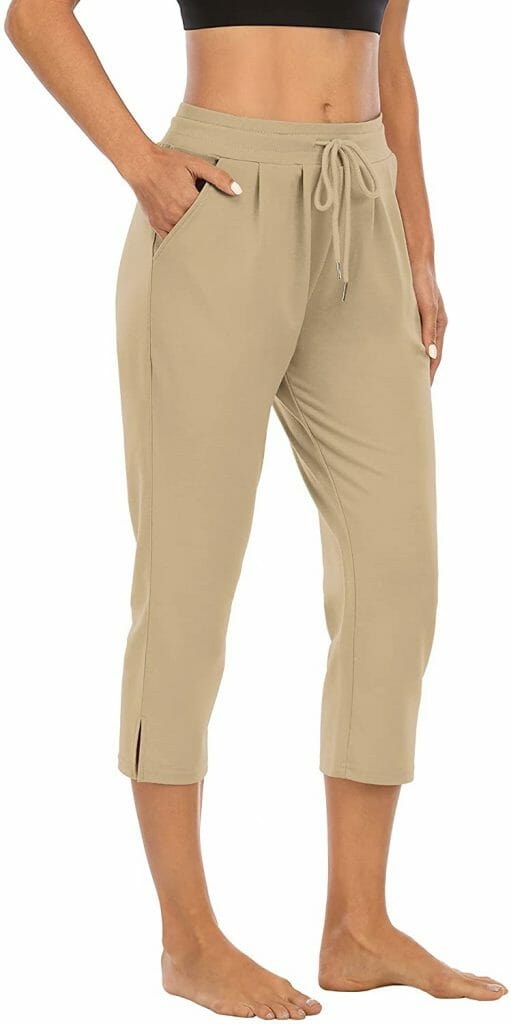 Lounge joggers usually have a loose cut. You may never get up on your bed wearing your most comfortable joggers out there.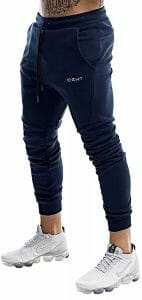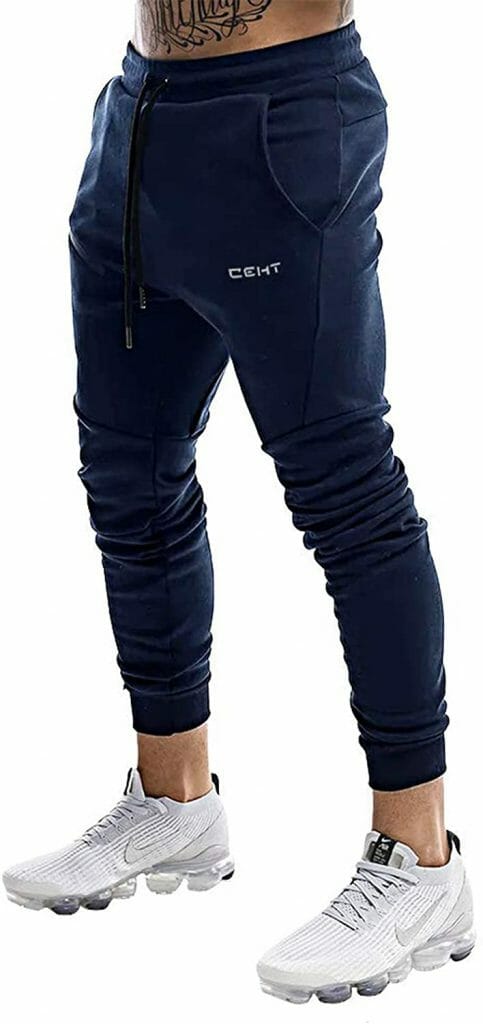 Another type of jogger you would want to have in your wardrobe is the shirred leg type. It can be characterized by crunches at the tapered bottom part. You'll get a fashionable look by matching it with a casual t-shirt.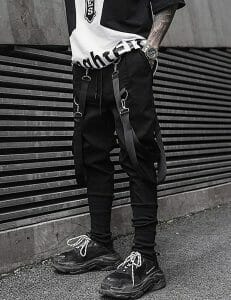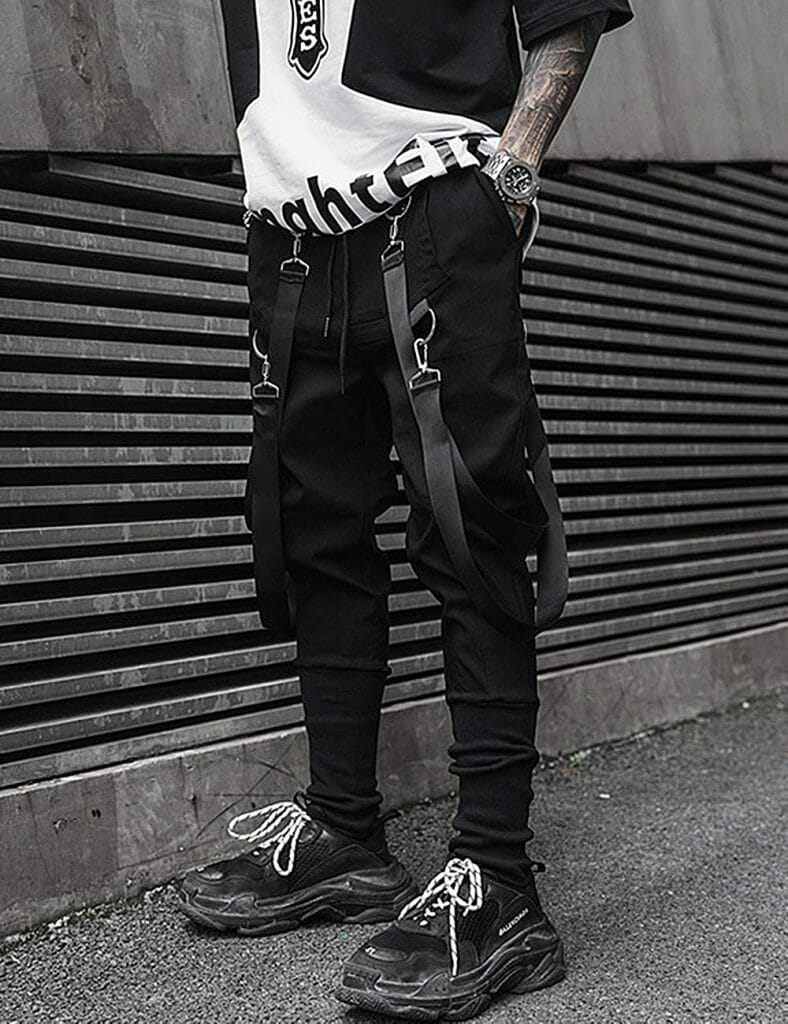 Yes, you've read it right. This type of jogger is dedicated to dancers. It comes with a harem-style suit that is baggy from the waist to the knee but is cuffed at the ankle.
How to Style Your Joggers Without Looking Sloppy
Joggers might have a tricky shape—slightly loose on the hips but tapered at the ankles. Pairing it with the wrong pieces would surely give you a frumpy look.
To avoid having a sloppy appearance, make sure to know your joggers' fabric quality. Basically, you may want to see the material used because it serves the "structure" and "shape" of your pants. If it's thicker than usual, you'll be seeing wider hips (and bet, you don't want that).
You can look good in a jogger by trying out these styles: casual minimalism, athleisure, and lightweight layering.
Casual minimalism. You can take this approach by dressing minimally. After all, less is more. To make this style look good on you, try to make your clothing simple. You can pair a contrasting color for your top and bottom and opt for leather kicks. 
Athleisure. Balancing your look and style is the key to achieving athlete-casual kind. Nevertheless, you can consider this an "enhanced" look for your lounge style. One look and others would tell you're into the sporty side of fashion.
Lightweight layering. Elasticized waist and cuffed ankles are excellent ways to say you're chilling without actually mentioning it. By adding a light jacket and sneakers, you'll turn heads in no time.
Best Shops to Buy Your Jogger Pants
In a snap, joggers have become a great staple item in every closet. Whether you're looking for one to add to your collection or wanting to have your very first jogger, then this list is for you.
Here are the best places to buy jogger pants:
Established in 1996, Under Armour provides excellent performance apparently. They gear-engineered their designs to make athletes more comfy, cool, and dry. As such, they're also recognized for high-quality joggers and sweatpants.
Known for its fast-fashion clothing for men and women, H&M is another shop to find your minimalist and cool jogger pants.
Uniqlo is another international brand that provides "unique" clothing to customers. You'll find plenty of up-to-date and fashionable designs that would elevate your look from the crowd.
This clothing shop understands creativity and athleisure, offering you pairs of urban joggers you can take anywhere you go.
Nike is famous for its simplicity but would take your style to the next level. When it comes to athletic and casual apparel globally, Nike always delivers. It offers excellent jogger pants for men, women, teens, and kids.
Who knew Target could offer a variety of items, including joggers? Target might be your next favorite American retailer store when finding quality joggers online.
Finally, Macy's is known for its value and excellent products. With its online store, purchasing your comfy and snug joggers would just be a click away.
Are Jogger Pants Out of Style in 2021?
No. In fact, joggers would still be a fashion trend considering the rise of athleisure culture. By this culture, we mean more and more individuals check out on athletic clothing that gives them two benefits: comfort and aesthetics. Although some might make these pants out of shape, styling them correctly is the only way to get the work done.
Since more places incorporate the athleisure environment, joggers would still be cool pants to wear. Nevertheless, it's worth mentioning that competition for jogger pants is increasing. Still, it shouldn't stop you from getting one.