35 Best White Elephant Gift Ideas for a Fun and Memorable Party
When's the last time you attended a White Elephant gift exchange (also known as Yankee Swap) and left with a bizarre item? Now, you can get revenge by getting them a set of ridiculous gifts that's fun, hilarious, and useful (well, in some cases).
Since looking for the best white elephant gift ideas would be a pain in the neck, we've rounded up the best ones from Amazon.
Further, here are the best White Elephant gift ideas that will surely leave recipients laughing at any party.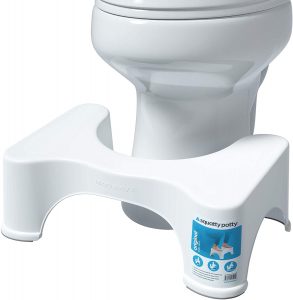 You'll definitely get a good laugh with this potty toilet stool that's perfect for a family member or a worker who takes years to poop! Although some might find this White Elephant gift idea funny, it's actually useful. It lets the recipient mimic a natural squat position that helps them reduce strain when eliminating body waste. Plus, it's doctor-recommended, which is an excellent gift for preventive care!
There's no other way to revolutionize someone's day than this Death Wish Coffee dark roast coffee grounds. It's referred to as the world's most robust coffee, so just imagine how it transforms every morning's cup of joe into a bolder and more intense beverage. Besides, any White Elephant party recipient would love these organic, Fair trade coffee beans, which they can be proud of. One sip, and they'll forget store-bought coffees in an instant.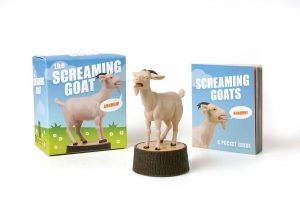 This three-inch screaming goat can save anyone from a co-worker who talks endlessly (especially in the morning). This White Elephant gift idea screams when you give it a gentle press—a fantastic way to scream, "Keep your distance; I'm working!" Those who howl silently at the computer screen because of annoying customers would like this little goat to scream on their behalf. It also comes with a 32-page pocket book trivia about goats.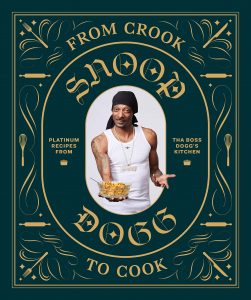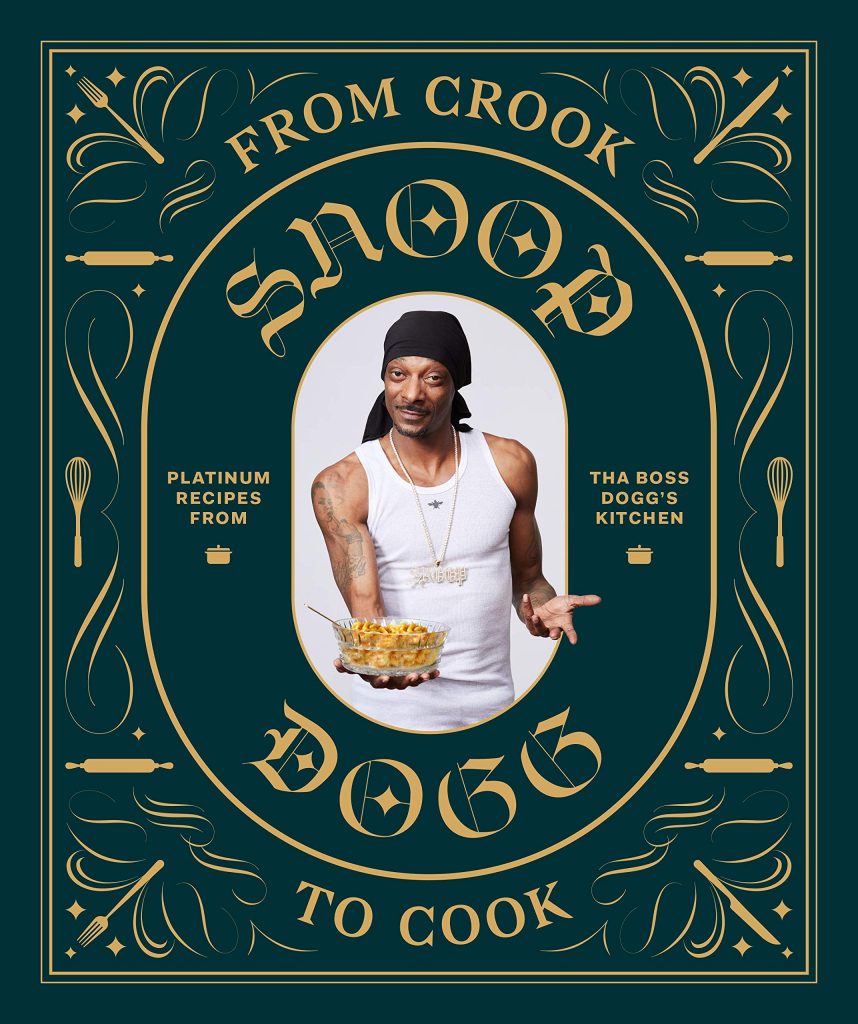 Snoop Dogg's fans know the fact that their idol loves to cook. Though this cookbook's inspired to make you laugh, it's nutritional and useful. What you'll like about this White Elephant gift is that the recipes are unique. It's definitely a great gift for moms who take cooking seriously in the kitchen since it's a humorous read. No unique ingredients are needed, just amazing and delicious foods!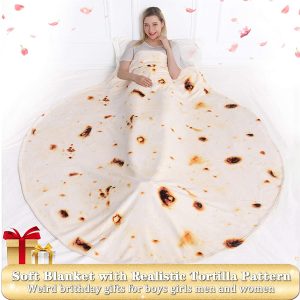 We're pretty sure you have that friend who never forgets burritos on their shopping list, so give them a nice and cozy blanket that would wrap them up. Moreover, this burrito blanket has a reversible design and neat stitches that are good enough to last long. It's a perfect White Elephant gag gift idea that gets the recipient a little lazier as they become a real burrito. Just hope that a time wouldn't come for them to say, "Burritos don't do household works!"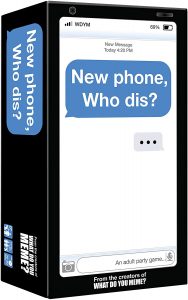 What Do You Meme? manufacturer never fails to give hilarious card game presents that are perfect for any occasion, including a White Elephant gift exchange. Players compete by creating the funniest text message thread they could think of with this card game. There's an arbiter who decides which combo is the most comic. Nevertheless, you don't need offensive humor just to get laughs.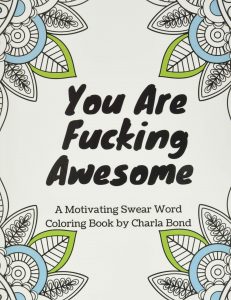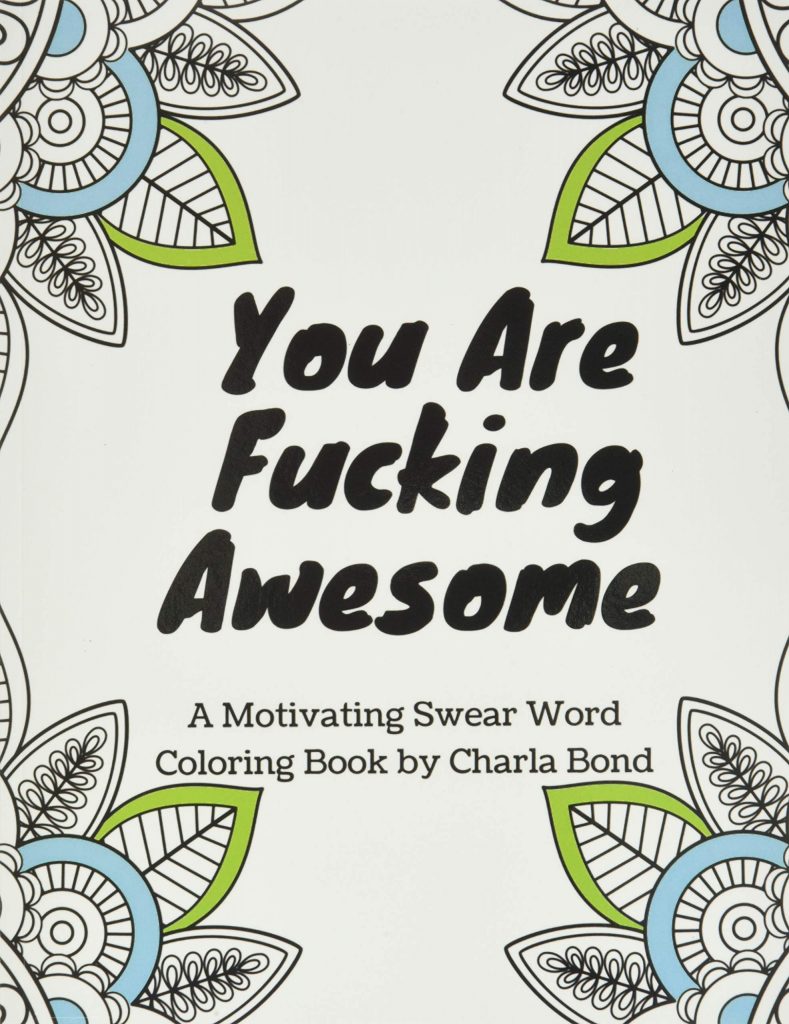 Maybe badass motivational words can motivate the recipient from stressful work. It has over 25-single sided designs that don't bleed through when you use heavy markers. We're also sure this White Elephant gift idea is all you need to provide fun and relaxation. Just make sure not to bench around while coloring these swear words regarding how effin' awesome you are as a person. Wink!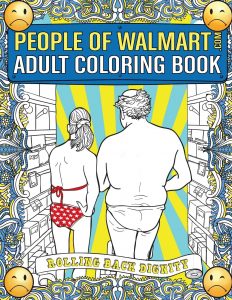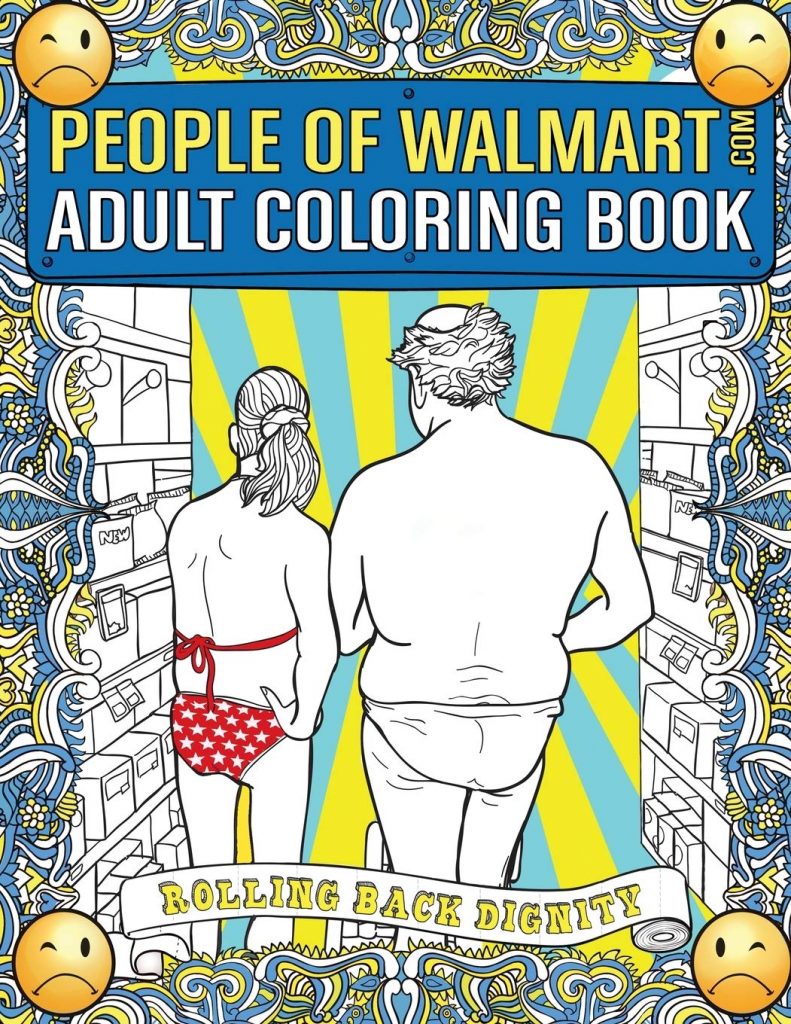 Another perfect gift idea for a Yankee swap would be an adult coloring book featuring people of Walmart. Inside this book, you'll find hilarious, insane, and wacky shoppers you'll see in the store (yes, we know you've visited one!). Aside from funny pictures, this adult coloring book is designed with creative patterns, such as mandalas, flowers, and leaves. Release your stress and make your day awesome. Get your favorite colored pencils and get started!
No more one-hour poop break in the office with the help of this toilet timer by Katamco. This is the best gift you can give to friends, family, or a co-worker who is notorious for sitting on the toilet way too long. With this five-minute timer, you'll definitely have a good laugh at any holiday party, especially when you know the recipient too well. Everyone would thank you.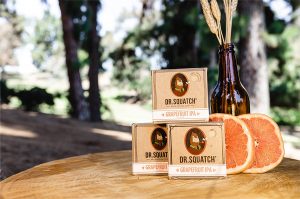 Another bathroom-inspired White Elephant gift idea in this list is the Dr. Squatch beer soap bar. It boasts nine manly scents that would make the recipient's bath time an adventure into the wilderness. After all, it produces thick and foamy lather perfect for those who are a little bit OC about cleanliness. There are no more excuses for dirt if you have this beer soap bar.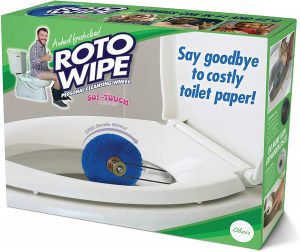 Who is Out of Toilet Paper prank pack would probably be the most disgusting, but a great gag item that would create a room for laughs. It's a box that features a ridiculous butt-wiping system for a toilet that would somewhat piss your recipient. Yet, the twist here is that it's only a prank box, where you'll put your real gift inside it. To make the moments even better, try to keep a straight face as your recipient unwraps your gift!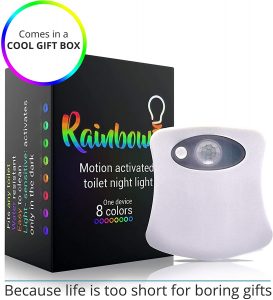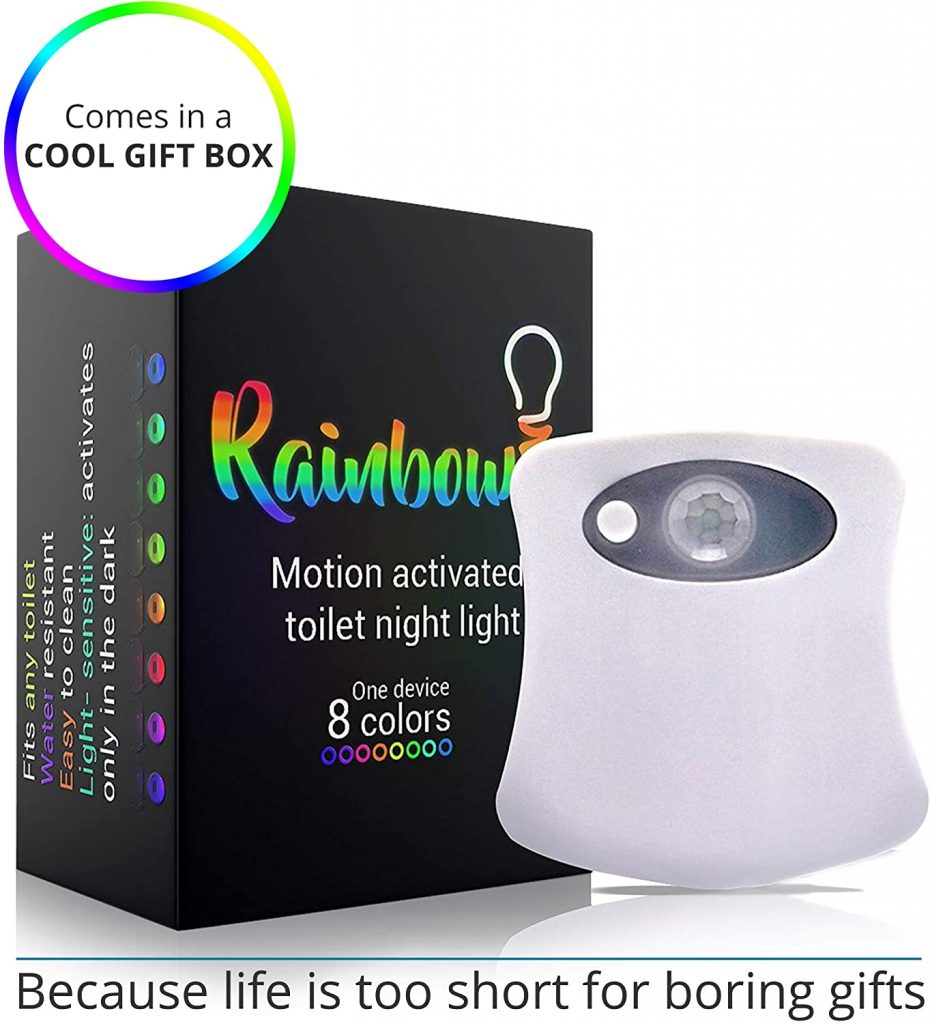 Although some might find this toilet bowl night light funny, it's actually worth the buck. Any recipient would find themselves lucky, as this White Elephant gift comes in a cool gift box. This is also a good bowl light as you don't need to blind your eyes to the big lights you have at home, wondering if you'll ever see again. The light automatically turns off two minutes after the last detective movement. No need to run upstairs before any ghost outrun you.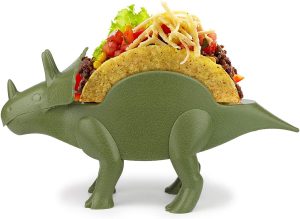 Would it be more awesome if someone holds tacos for you? This taco holder made by Funwares got your back!. It can hold two tacos and add style to the recipient's dining table or desktop station. Never worry about their food's safety since this taco holder is made with food-safe polypropylene plastic. It's also easy to clean and dishwasher safe, so it's ready for another set of tacos.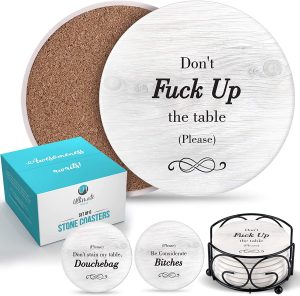 Add some fun to your next White Elephant holiday season with these funny coasters set. What makes them different from your ordinary coasters is that they're actually very entertaining, eases everyone's boredom whenever they're at home or work. You'll also like how this coaster set keeps visitors entertained for hours. This is also a great gag gift if you know someone having a housewarming party soon.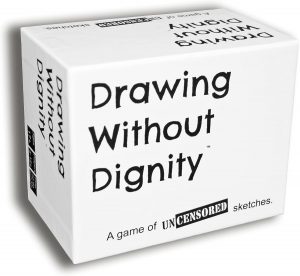 You don't need to be good at drawings when you have this Drawing Without Dignity Uncensored Sketches. It's probably one of the best White Elephant gifts you can bring to any party that would bring any card game to the next level. A recipient would get a timer, a die, drawing pad, and golf pencils in addition to a surefire game. For stricter rules. A set of instructions is added.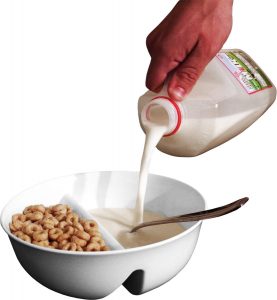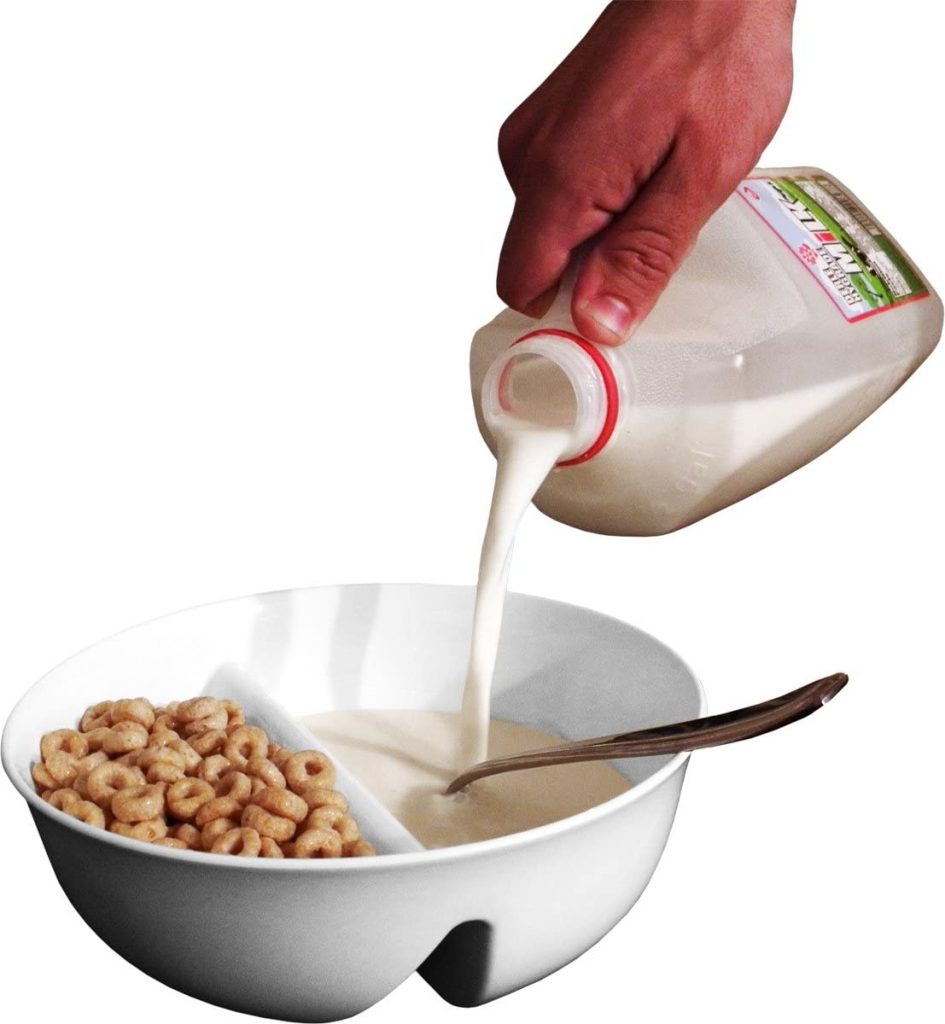 Most cereal lovers' pet peeve is getting their crunchy cereals soggy after putting their favorite milk. Others might find this anti-soggy cereal bowl a little bit weird, but trust us, this would be a life-changer for those who want to enjoy a cereal's long-lasting crunch without feeling any of the sogginess. It's practically a good gift anyone can get, as they'll be constantly reminded you are a God-sent cereal fairy in their life.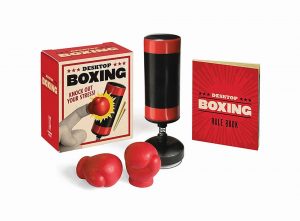 Remember a time when a co-worker or a family member screamed so loud due to stress? Well, if only they had this punching bag close to them, things would have come differently. Any recipient would like that this knock-out stress gift idea comes with two tiny boxing gloves dedicated to their pointing fingers. Nonetheless, Running Press makes sure that this punching bag can withstand any punch with its sturdy and durable suction cup base. You'll hope that this item ends up to your most stressed coworker after the gift swap party.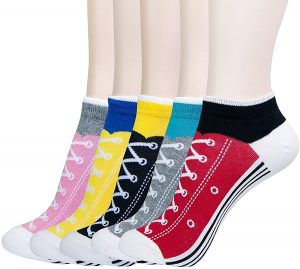 Anyone who believes socks aren't a great way to have fun in White Elephant gift exchanges has probably not seen these sneakers-inspired ankle socks. Meanwhile, those who love cottony socks will find this item a perfect gift. You'll never have to worry about using and washing these socks, as the shape holds still and the colors remain vibrant. Anyone who'll get these precious, funny socks should be ready to receive compliments any time of the day.
If all White Elephant gift ideas we mentioned above fail, then let your coworker or family member poop in peace. To keep their private time more productive, they can practice their golf skills with this handy potty putter toilet from the Fairly Odd Novelties. Sure, it sounds a fun game time, but any recipient wouldn't get enough of this little golf play. This makes a perfect gift to add fun to a White Elephant exchange and friends who love to play golf.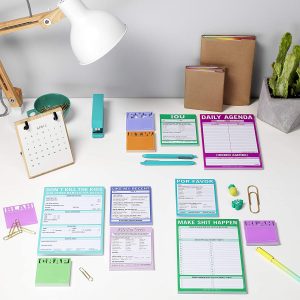 While some mostly look calm outside, you really don't know how they feel. Now that a White Elephant gift party will happen soon, why not give your recipient a nifty note that expresses their feelings on their behalf? This Knock Knock notepad lets them mark their many-splendored feels: totally inspired or stressed out. After all, it's a cool and fun way to update friends and buddies with ease in real life.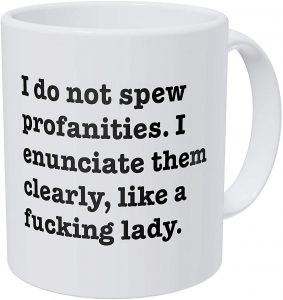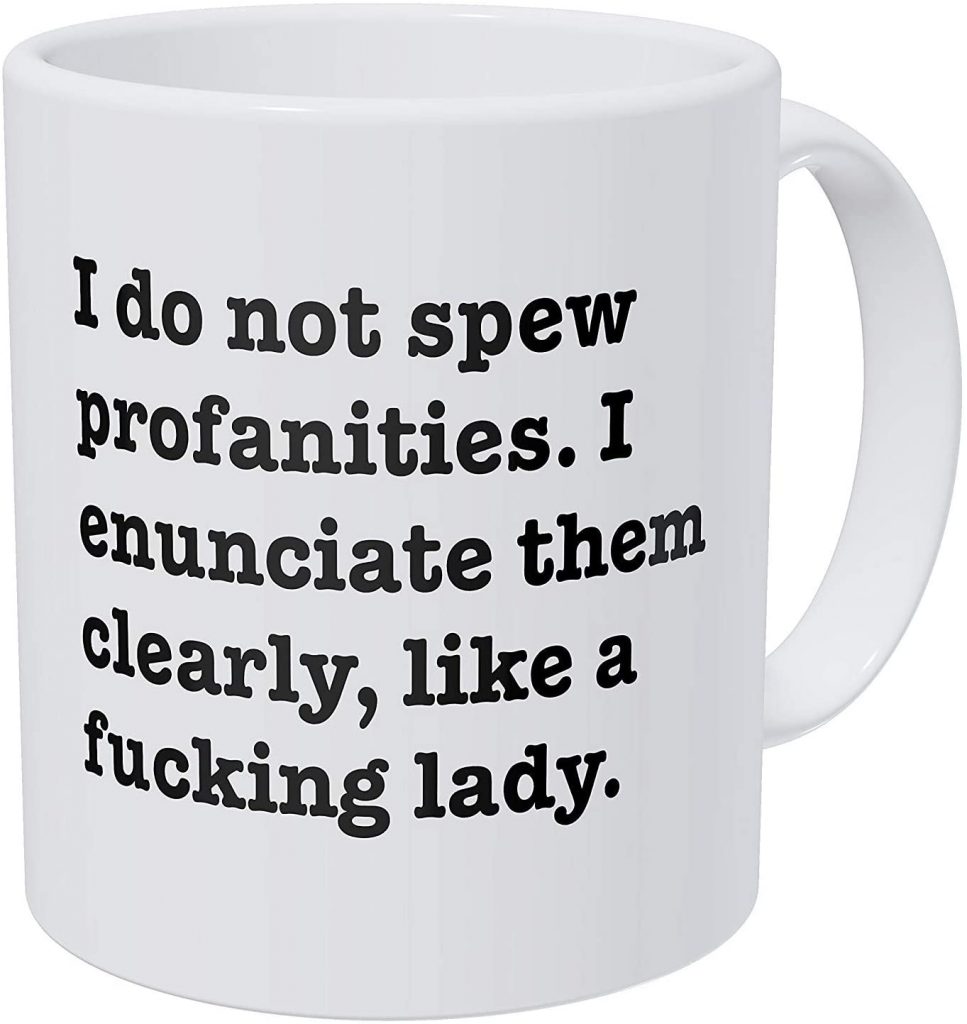 A coffee mug would be one of those White Elephant gift ideas that others found the most common in a party. To level up the fun, why not add a little vulgar on the recipient's mug. This "I do not spew profanities" mug is perfect for frazzled workers who are always stressed at work. Take note that this isn't your ordinary mug; it's made with high-quality ceramic material that's dishwasher and microwave safe.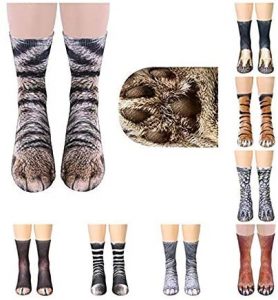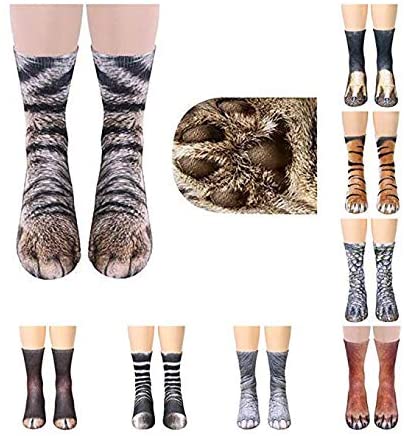 Another great sock you can get to friends or coworkers for the upcoming Yankee swap is these animal paw socks. It highlights realistic paw patterns that would definitely make coworkers laugh once they saw this pair. In fact, everyone can make a good prank with this item—just imagine running around in these socks, leaving your coworkers a great laugh. Hope that boss wouldn't catch you around, or else you might get into paw-sible trouble!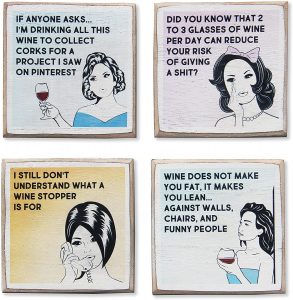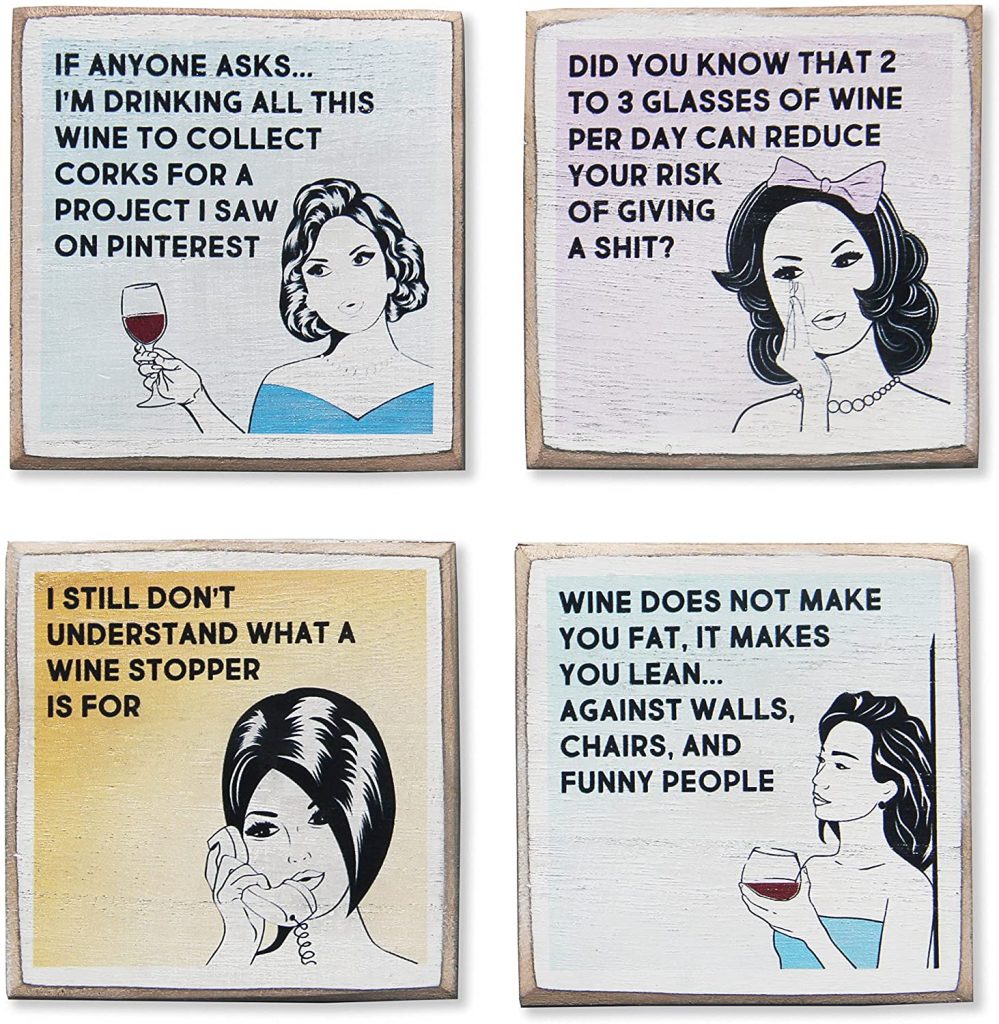 Wine lovers would definitely want to add some fun while drinking their favorites. With these funny wine coaster sets, your recipient gets four rustic wood coasters embedded with quotations and sayings that set the mood light. What's more, you'll never have to fret about any wine bottle sticking to a plastic coaster or staining your precious table. The recipient will also get a holder that doubles as a wine bottle holder.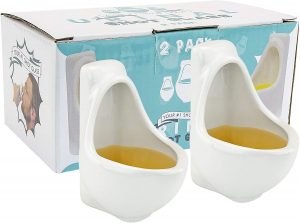 You'll never drink your favorite beverage with these urinal shot glasses the same way again. As the name suggests, it resembles a urinal that makes it awkward to drink from it. These shot glasses are made with ceramic materials that can hold 1.5 oz and are dishwasher safe. No one would tell you this, but it's actually one of the novelty items from Amazon that everyone would love to receive from White Elephant parties.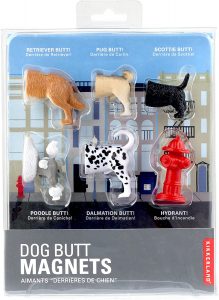 Trust us on this one. Pet-owning friends, family members, and coworkers would love to get White Elephant gift ideas that feature animal patterns. Kikkerland offers dog butts animal magnets that come in six different butts: Scottie, Pug, Retriever, Dalmatian, Poodle, and hydrant. Though a White Elephant recipient won't be able to teach these dog butts to sit, they'll stay attached on any metal surface with its strong magnets.
Another nice gag White Elephant gift idea is this wine puzzle brain teaser made by the BSIRI store. Any receiver of this gift idea would be challenged with this wooden puzzle before their drinking celebration. It's unique how it exercises your recipient's mind while having fun at the same time. It comes with release instructions in case partygoers aren't able to unlock the mystery.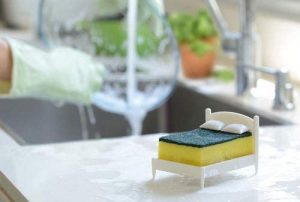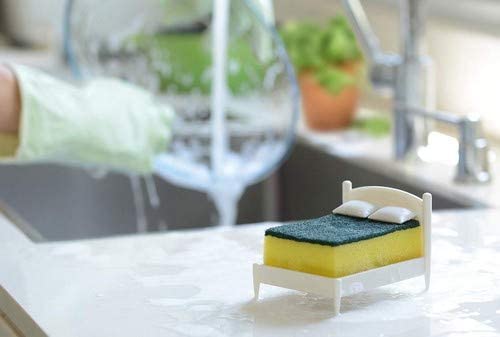 Sponges need their much-deserved break from cleaning greasy pans and plates. To give your recipient's precious sponge a resting time, you may want to provide them with this bed sponge holder made by OTOTO. And if ever Ratatouille breaks into your house and starts cooking, at least he may have a great night's sleep with this sponge bed.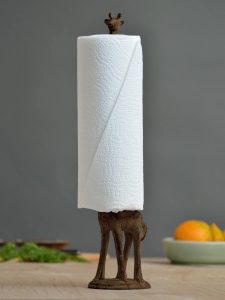 This paper towel holder would be a game-changer to any kitchen. It features a giraffe *with a very long neck* that perfectly fits any paper towels. It's a great accent to your recipient's home kitchen, as it adds a touch of a vintage style with its decorative stand. Besides, it's sturdy enough and doesn't fall easily even when you're trying to detach paper towels with one hand.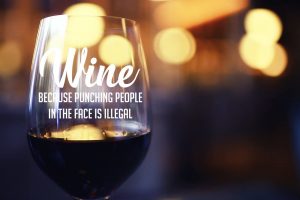 Another fun and cheeky gift idea for your upcoming White Elephant party is this Gelid-manufactured wine glass, which reads, "Wine because punching people in the face is illegal." We're pretty sure your recipient would have fun drinking their favorite white or red vino in this glass. Worrying about the imprints? Fret not, as the imprints are made with ceramic inks that are permanent and never fade. You'll end up purchasing this item for personal use, for sure.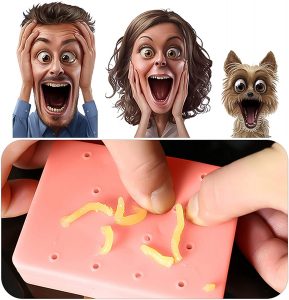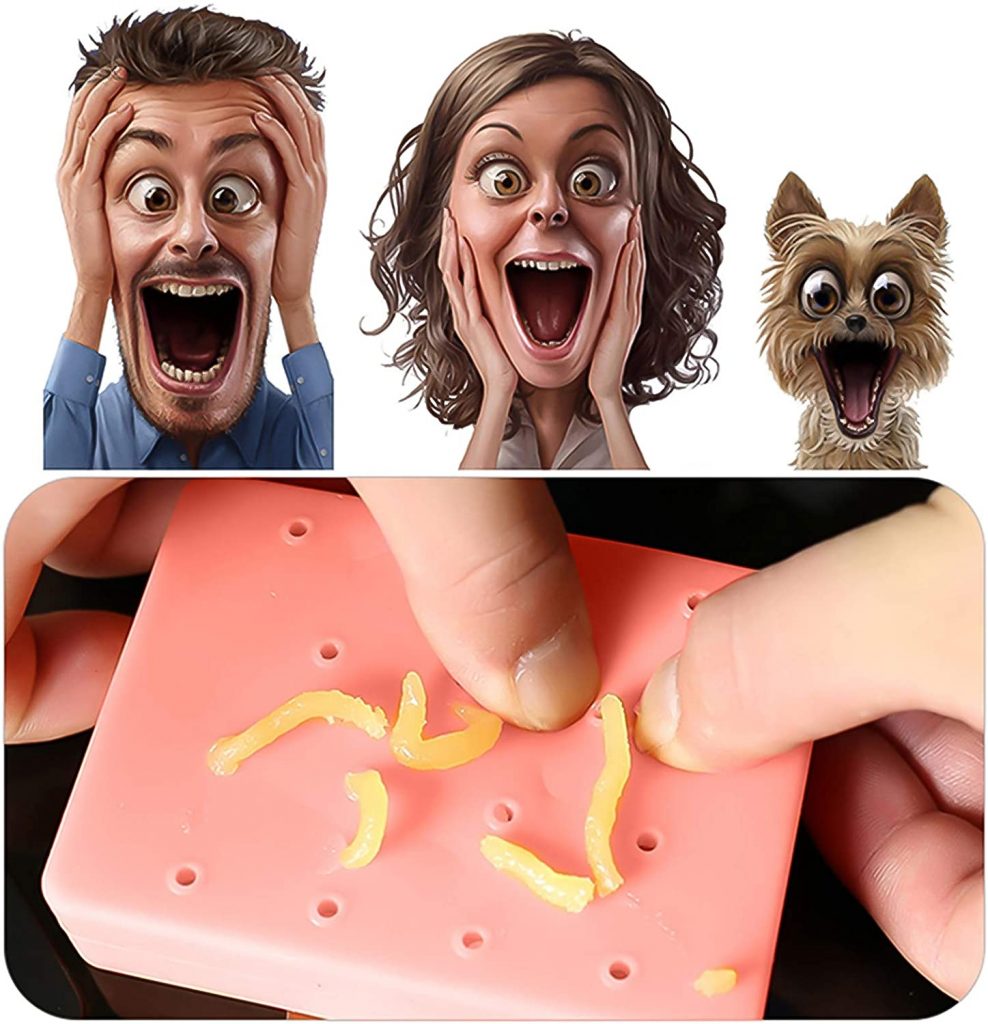 Come on! We're pretty sure you have a coworker who's fond and amused with pimple-popping videos (well, who doesn't?). Your recipient would be significantly astonished at how effective this pimple-popper is in releasing their stress. It comes with 16 pimples ready to be popped any time of the day. In case you haven't had enough, this item comes with a bottle of pimple pus and a filling tool ready to fill the "skin" with pus. Customers love how the pus is sticky and slimy, which looks fairly realistic and gross.
Whoever receives this White Elephant gift idea at any party would automatically sing the famous lyrics, "It's raining men!" Besides bringing sunshine to your recipient on a rainy day, it actually comes in handy when it does rain. Unlike other umbrellas from Amazon, this clear bubble dome umbrella features a semi-automatic gliding design that makes it easier to open and close. Tiny raindrops out of nowhere? Just a click and they'll be protected.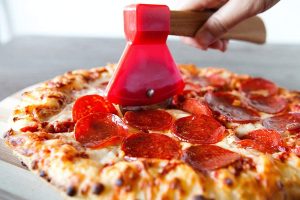 Make their next pizza cutting activity more adventurous with the help of this ax pizza cutter made by Milcraft. Its durable rotating blade brings the outdoor wilderness straight to your recipient's kitchen. The handle is made with bamboo that features a comfortable design for an easy and firm grip.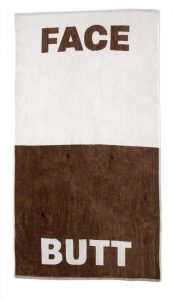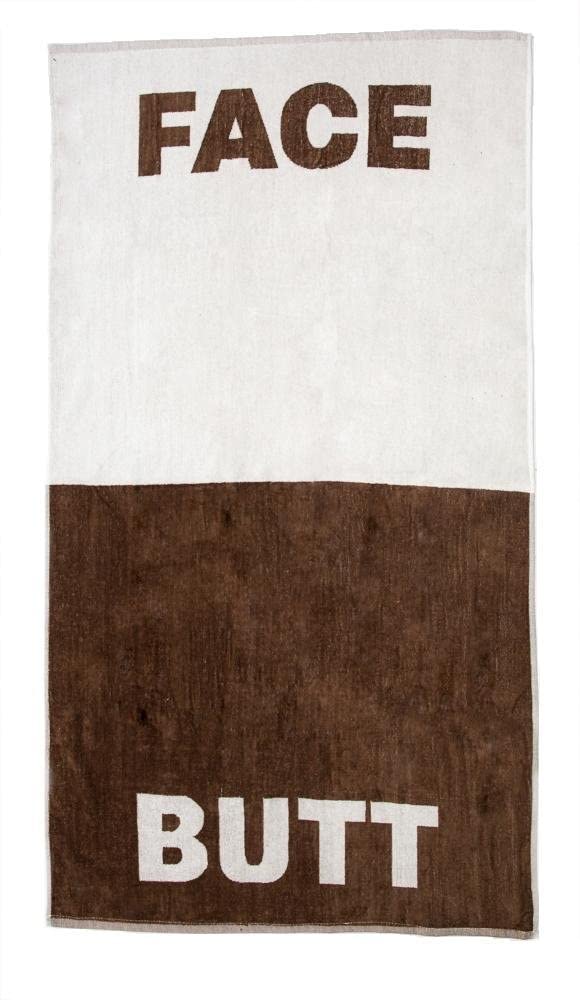 Great White Elephant gift ideas you can give to that someone who always tells you they accidentally dried their face after wiping their bottom. It's also a gag gift for friends who have germ issues. Now, they don't have to worry about reusing their towels, as they can now tell which side of the towel is for which part.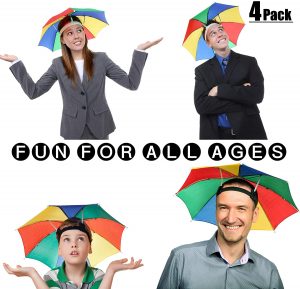 Who wants to hold heavy umbrellas anyway? With this beach-inspired umbrella hat, you can get their hands free while still protecting themselves from the harmful rays of the sun. Whether they're kayaking, fishing, or gardening, they would definitely love this umbrella hat. Besides, it provides more "airflow" than hat bands that make their head sweaty after prolonged use.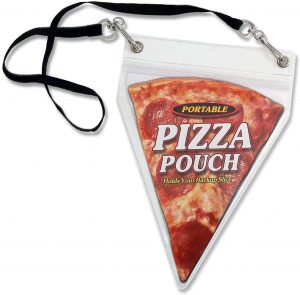 Any recipient would want to have something that works wonders with their favorite pizza. For the love of pizza, give them this pizza-preserving pouch they can bring anywhere. It comes with a detachable lanyard they can carry with them if they don't want their pizzas getting stolen at home or at work. It's zip-locked that maintains their pizza's freshness. They would never leave their homes hungry, ever, again.