37 Hilarious Gag Gift Ideas That Are Practical and Fun
In search of the best gag gifts on the internet? Whether you're looking for something to give to a family, friend, or co-worker, the list below has a wide range of selections for you. If you're looking for a housewarming present, a birthday gift, or something for the holiday season, these funny but practical gift ideas are sure ways to bring out the fun whatever the occasion may be.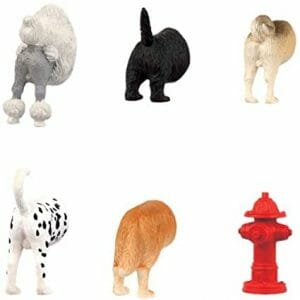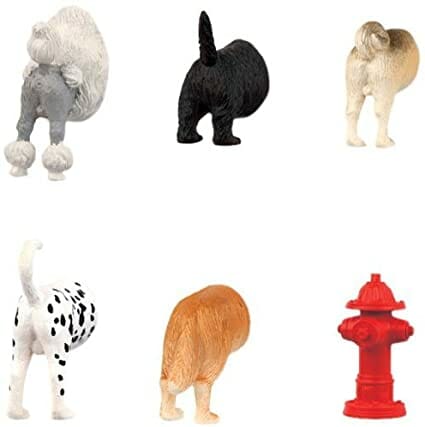 Imagine waking up in the morning and opening your refrigerator and the first thing you see are these hilarious dog butt magnets. These dog butt magnets come in a set of six and were designed by Steph Mantis. The set includes a Pug butt, a Retriever butt, a Scottie butt, a Poodle butt, a Dalmatian butt, and a fire hydrant. A funny gift idea for any pet lovers out there.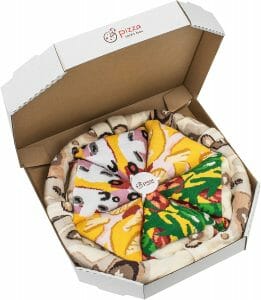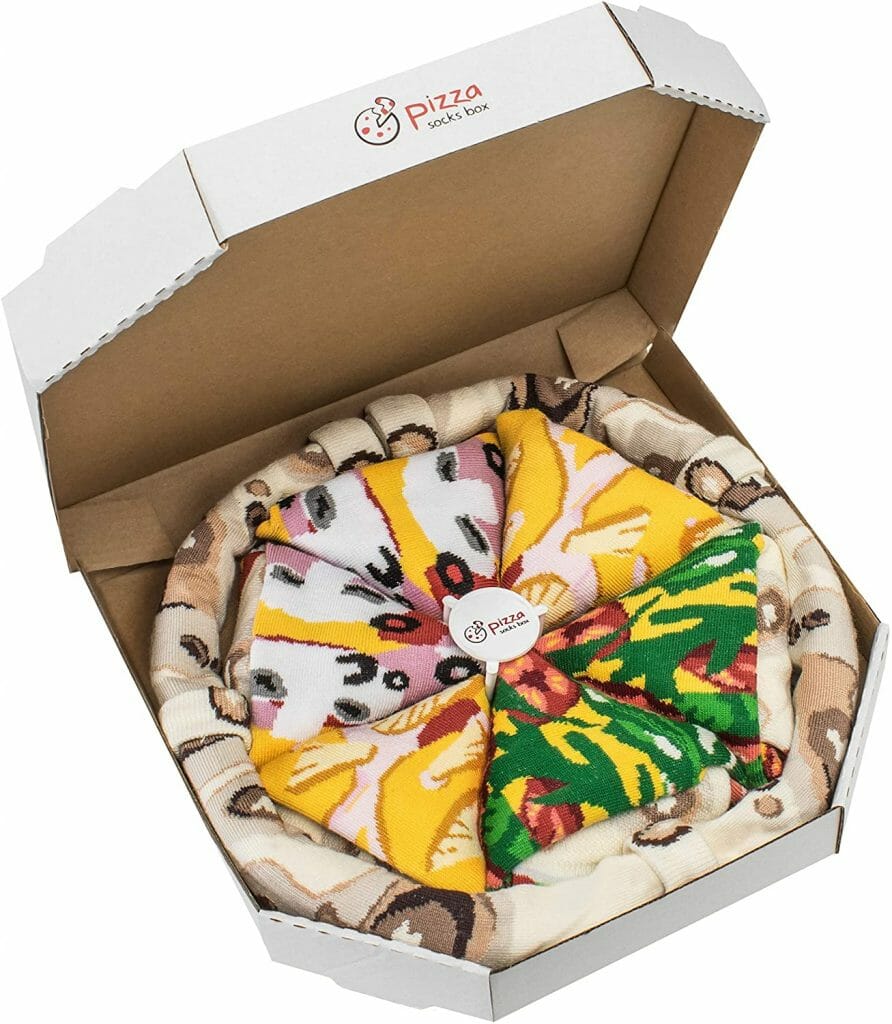 One might think that it's the real deal but wait until they open up the box. This gag gift will not only be funny but will also be useful. The box includes four pairs of socks that are definitely a colorful addition to any wardrobe. Designs depend on which box you choose. You can go for pepperoni, vegetarian, Italian, capricciosa, seafood, and mixed flavors.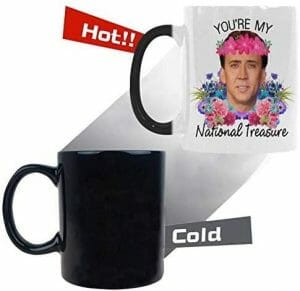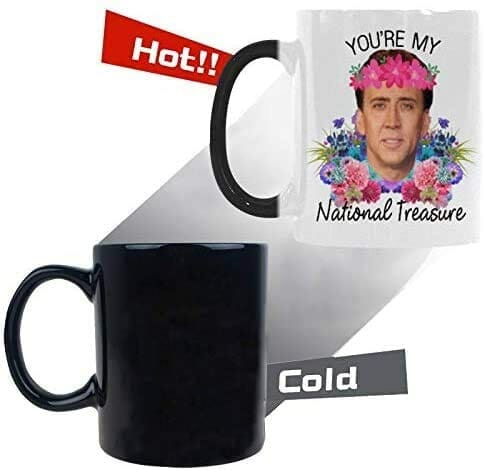 Do you want to make that special someone feels loved up without making it too cheesy? Then this will be one of the best gag gift ideas that you'll ever see on the internet. The mug appears black but when you pour in a hot beverage, the recipient might pee their pants once the message on the cup is revealed. A funny gag gift for anyone, especially if they're also a fan of Nicholas Cage.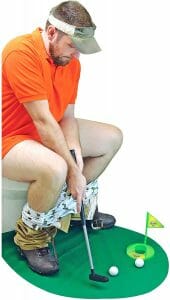 Running out of options for hilarious gag gifts to give your dad who's obsessed about golf? Worry no more. With this novelty potty putty golf game, they can continue practicing their moves even when they're in the toilet. The box includes an easy to assemble miniature golf set. The only downside is, they might spend longer time in the toilet than they normally do.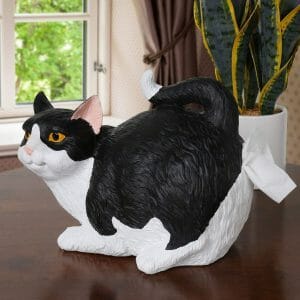 One of the best gift ideas that you can give to the cat lover in your life. Put this in the powder room or in your office that surely will make anyone laugh. This funny tissue holder is made from resin and can fit standard size tissue boxes. You can choose between a tuxedo black and white cat or an orange tabby.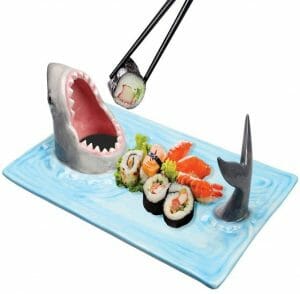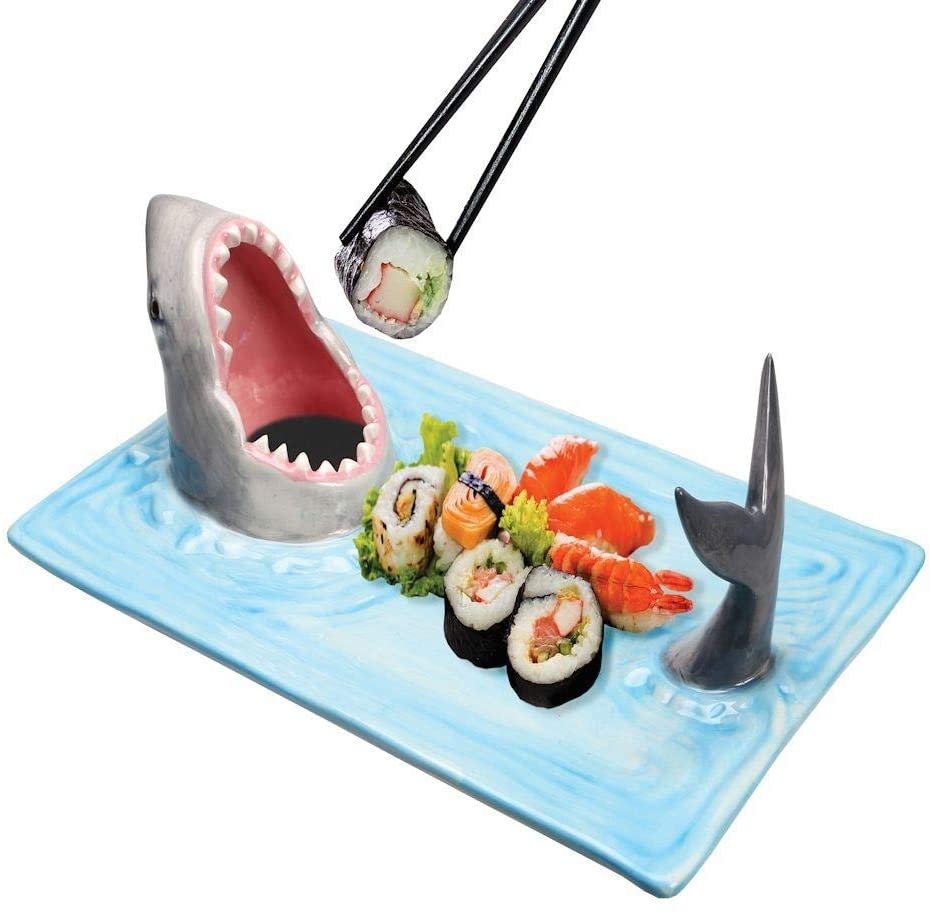 For anyone who loves throwing parties at home, this unique gag gift will gather friends and families to the dining table for some good laughs. The hand-painted platter is made from ceramic material and makes a great serving dish for sushi and chips. The shark's head also serves as a ramekin.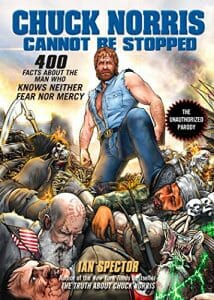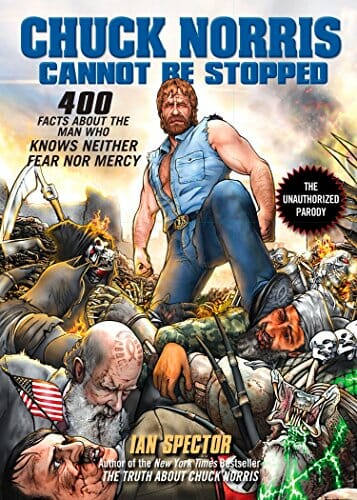 Your dad, grandad, or anyone old enough to know who Chuck Norris might be the only ones who can appreciate this gag gift idea. This parody book discusses 400 new facts about the legend, who people know as Chuck Norris. The book filled with a sense of humor that many men will surely appreciate is a unique and perfect gift for any Chuck Norris fan.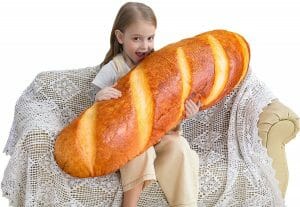 Can you think of anyone who doesn't appreciate a loaf of bread? Probably not. This gag gift will be a safe bet to give friends and family who are always in for a good laugh. This realistic bread pillow comes in three different sizes and is made from soft, skin-friendly fabric. Perfect to use as a back cushion or a bolster pillow for an extra good night of sleep.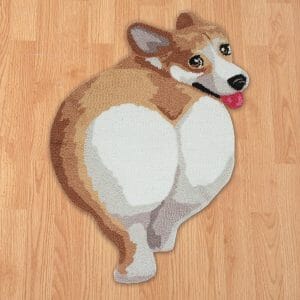 Got a corgi-loving friend? Then, this is one of the best gag gifts you could find on the internet. This cheeky floor rug will instantly brighten up any room. Perfect to display in a baby's room, bedroom, or even the home office. This eye-catching rug is not only funny but is also made durably from acrylic and polyester.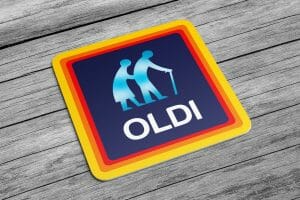 For any grandparent who always appreciates those birthday gag gifts, this one will be a good addition. These handmade coasters are a way to make any beloved grandparent chuckle. No doubt, these high-quality and vibrant colored coasters will be at the center of the dining table on your next visit.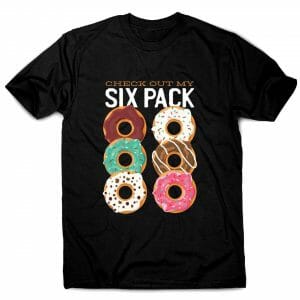 If you're looking for funny gag gifts to give someone who desperately wants to have a six-pack but can't stop indulging in some donuts, this shirt says it all. The shirts come in different colors and sizes. It's made from high-quality cotton fabric that is soft and will be comfortable to wear any time of the day.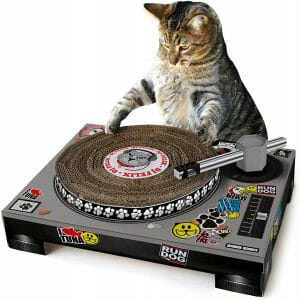 Another gag gift idea for friends and family who are cat lovers. This one-of-a-kind cat scratching deck is not only hilarious but will also save the sofa. This cat scratch turntable is made from durable cardboard, a disc scratcher, and an illustration manual for assembling. A great alternative to keep cats entertained and furniture scratch-free.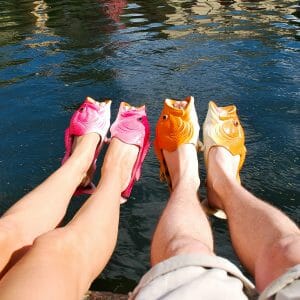 A gag gifts list will never be without these iconic fish flip-flops. These fantastic slippers are foolproof gifts for anyone looking for a good laugh. The flip flops are made from lightweight and shockproof material, while the non-slip soles make it perfect to wear on any occasion, indoors or outdoors. While they will surely look funny on the feet, there's a high chance they'll end up being a favorite footwear staple.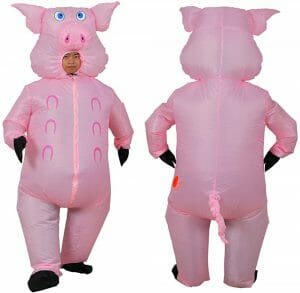 Looking for last-minute costume ideas with friends? Worry no more. These inflatable three little pigs costumes are great to buy for yourself and friends for some perfect gag. It's made from 100% polyester material and comes with a detachable fan. They are ideal for people from 150 cm to 195 cm in height. Wear it during Halloween, Christmas, or any fun party where costumes are required.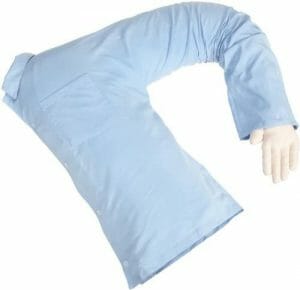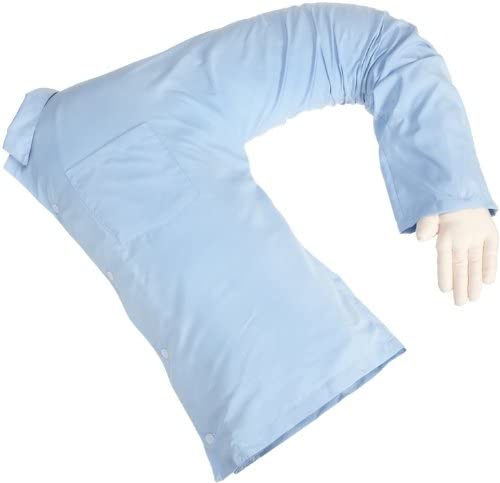 Running out of gag gifts to give single friends? How about this man arm pillow that will keep sleeping at night extra cozy. This novelty pillow is made from cotton fibers and does not trigger or aggravate allergies. The extended arm is clothed with a premium cotton shirt, perfect for snuggles. Spoil your loved ones in need of a cuddle with this gift that comes without attachments.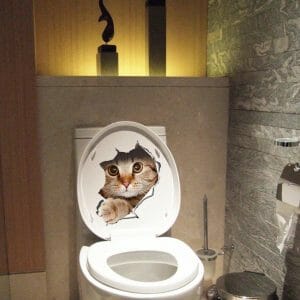 Add some humor to the bathroom with this removable cat toilet seat wall decal. Give it to someone who absolutely loves cats or even to those who don't. The sticker features an adorable face of a cat peeping through. It measures 25 by 20 cm and could fit any standard-sized toilet cover.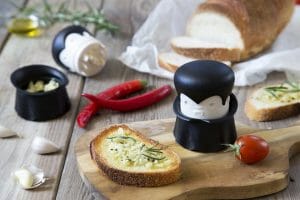 This Dracula-inspired gift will surely be a staple on the counter. The hilarious gag gift is good for mincing, dicing, and cutting garlic while keeping your hands odor-free. This little item is also BPA-free and dishwasher safe. You can even give it a name so it's even funnier every time someone has to use it.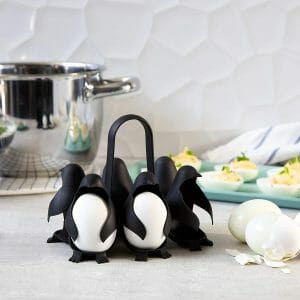 Running out of gag gifts to give family and friends? This cute penguin egg holder is too cute not to get. This multipurpose egg holder and cooker will be a funny gift idea as a housewarming present. Simply put eggs in the tummies of the penguins to keep them safe from breaking. It's also heat resistant so you can use it for boiling eggs simultaneously.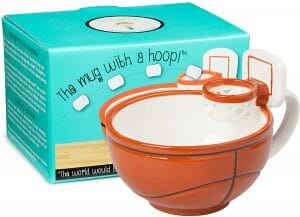 Thinking of gag gifts for that sporty friend of yours? This one is something that they will surely love. Make their breakfast more fun with this mug with a hoop cup. It features a small dunk hoop to toss your cereals or marshmallows to. This unique mug is made from ceramic and is also dishwasher safe.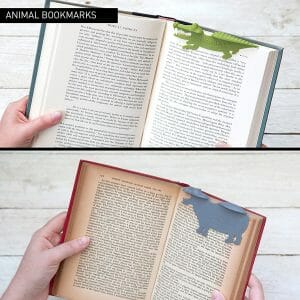 If you know someone who spends a great time reading books, then this novelty gift is something to make their hobby more enjoyable. These funny hippo and crocodile bookmarks make sure that your book pages are marked. They are made from plastic and are packed thoughtfully in individual boxes.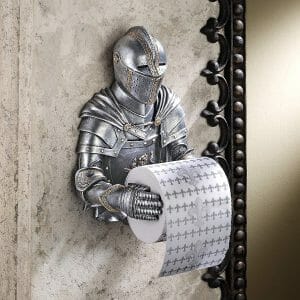 For that friend or family member who spends an ample amount of time in the toilet, this medieval-themed toilet paper holder will make their morning routine a little more interesting. The holder comes ready to be mounted on the wall thanks to its keyhole slots. It's also made from designer resin to ensure its durability. A perfect all-year-round gift idea for your renaissance-loving friend.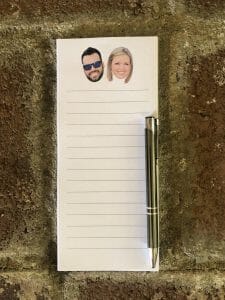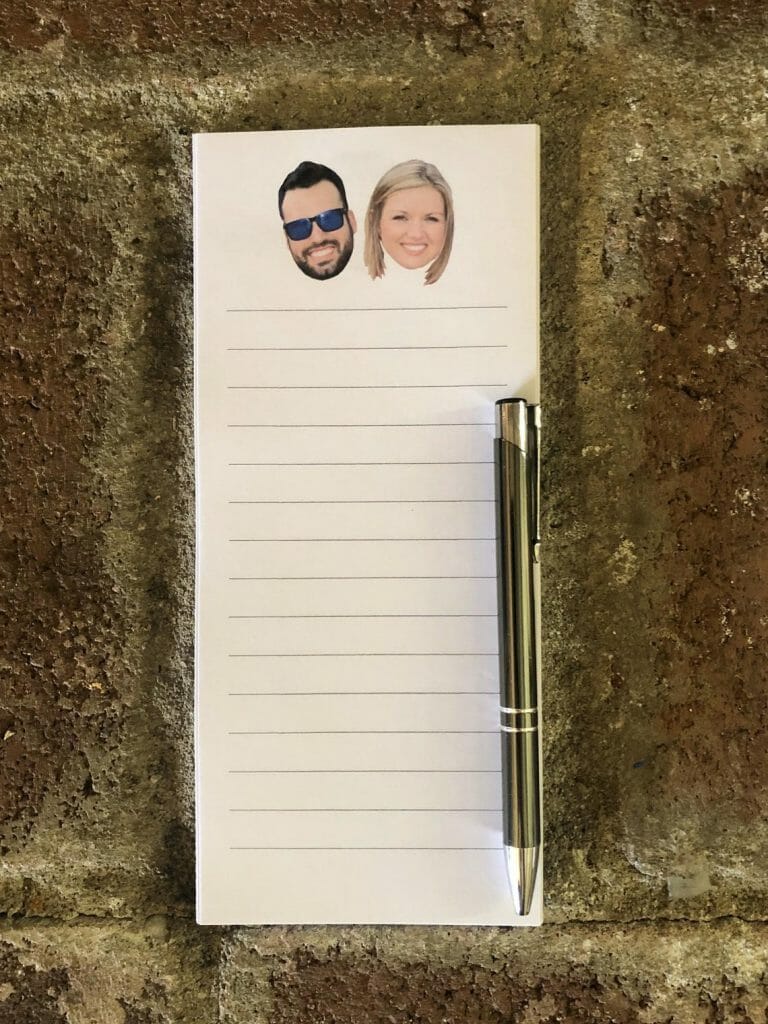 Do you have a best friend who loves taking funny selfies all the time? Make them giggle every time they make notes with this personalized custom face notepad. It features a portrait of your choice of that special friend of yours on top of every page. If one photo is not enough, you have the option to choose as many heads as they can fit. They can also add magnets on the back so you can stick them on the refrigerator door.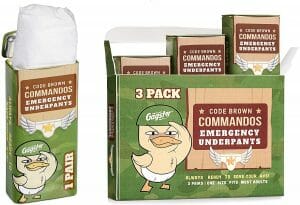 Put this as a stocking filler during the holidays for a perfect gag. In times of toilet emergencies, these three pairs of underpants will come to your rescue. They are safely and neatly packed in a compact tin container and no one will know you're carrying them. The underpants are one size fits all and made from durable and stretchable polyester fabric.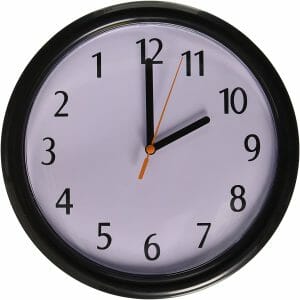 Confuse your family and friends with this backwards clock. This novelty item will be a perfect prank gift for that co-worker who is always running late. The reverse clock is made from plastic and measures approximately 22 cm long. Truly a unique piece with quite a sense of humor.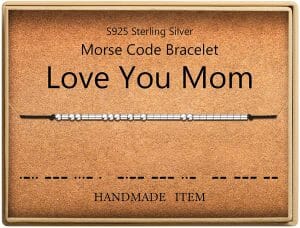 perfect inside joke among friends or a thoughtful gift to someone you love. This morse code bracelet is your best bet. The bracelets are handmade sterling silver beads with a wax cord. The cool thing about it is the secret message behind each bracelet. So unless someone knows how to decipher morse code, they won't have a clue what the bracelet means.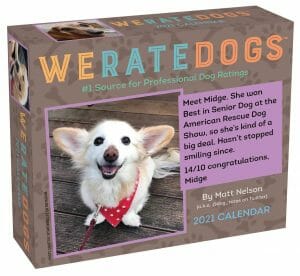 Thinking of a gift for that someone in your life who loves nothing more than dogs? This daily dog calendar will put a smile on their faces. This is a tear-off page calendar that features daily photos of different dogs along with funny captions. The gift box also comes with a recyclable easel, perfect for display on your desk or side table.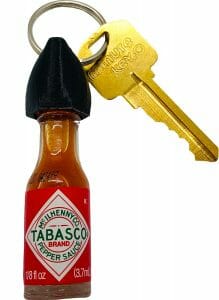 Always in need of something spicy to top your pizza or burger? This tabasco hot sauce keychain makes it easy. This keychain comes with a mini bottle of real tabasco, perfect to carry anywhere you go or a little gift to give anyone who loves tabasco. In case it runs out, you can always refill it at home.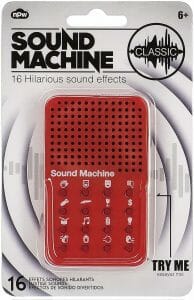 In dire need of funny gifts for the prankster in your life? This handheld sound effects device is something that they'll love. This little machine has 16 high-fidelity sound effects ideal for parties, family gatherings, and more importantly – pranks.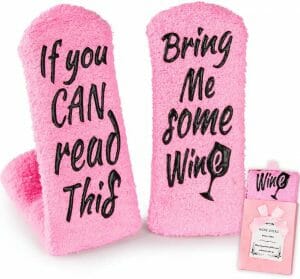 For women who enjoy a glass of wine at the end of the day, this pair of socks packed with a sense of humor is for you. It's made from 100% microfiber chenille to keep those toes cozy during winter time and a secret message hidden at the bottom. These fuzzy wine socks come in a gift box and would be a great gift for the holiday season.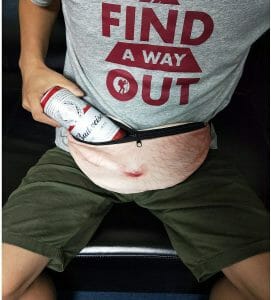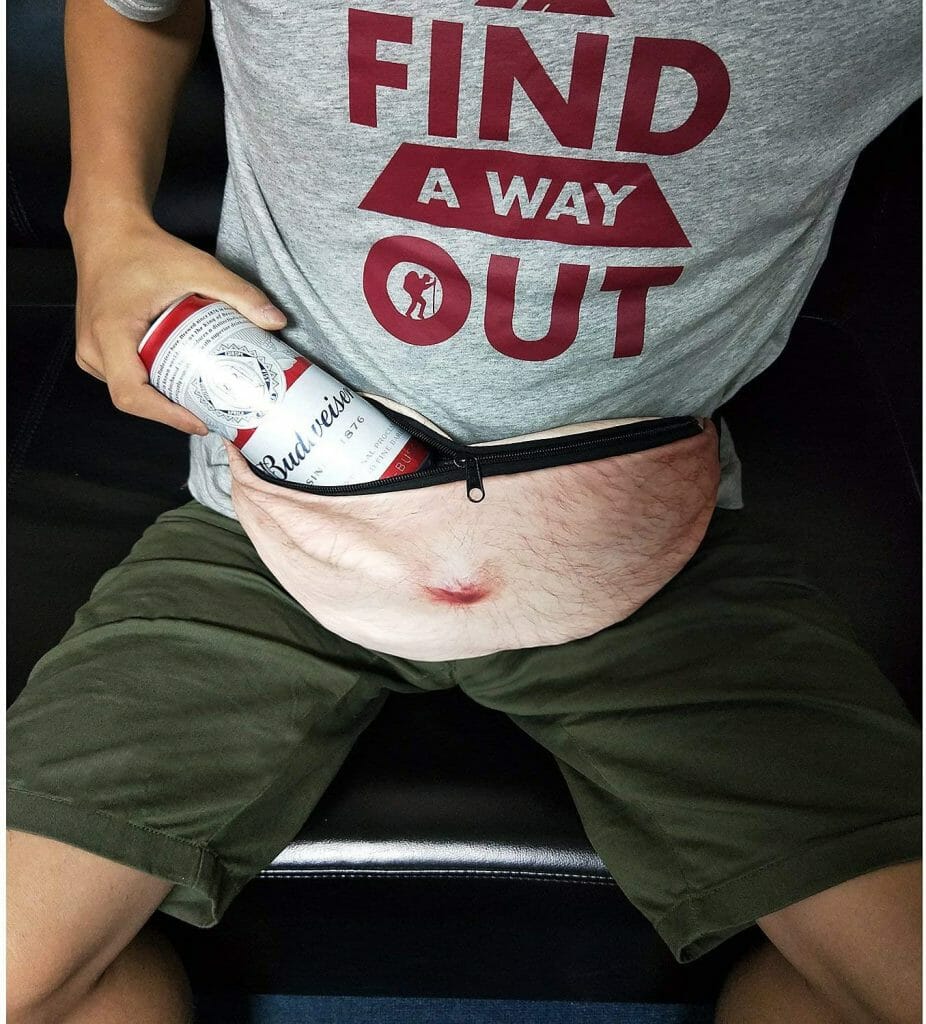 What's a gag gifts list without the infamous beer belly waist bag? If you're in search of something fun to give the man in your life, here it is. The fanny pack designed with a fake beer belly is made from PU and canvas material. It's spacious enough to fit small items like a phone, keys, and wallet.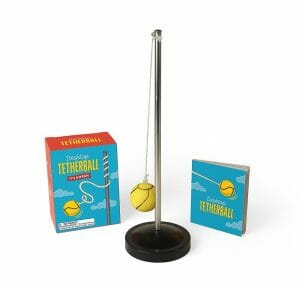 This certainly makes the list of funny gag gifts to give people of all ages. This mini novelty item is made from a 9-inch metal stationary metal pole with a rope and ball attached to it. The set also includes a small 32-page illustrated book with all things you need to know about the history and rules of the game. It makes a good conversation piece in the office or something to play around with to take out the stress from work.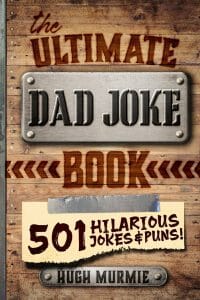 Tired of hearing the same repeated dad jokes at family dinners? Maybe this book may earn them more points. This book is jam-packed with 501 hilarious puns and cheesy one-liners that are great for everyone. A perfect gift to give the best dads who deserve the best gifts.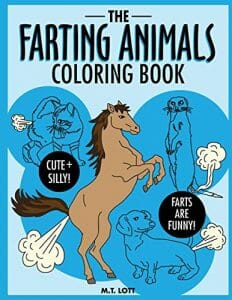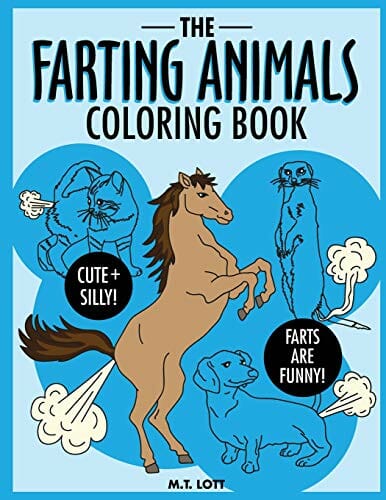 This coloring book is best for adults and kids to share. If you know someone who likes coloring as a way to relax, they might find this both funny and useful. The 43-pages book contains illustrations of different farting animals. The drawings are also easy enough for kids to color.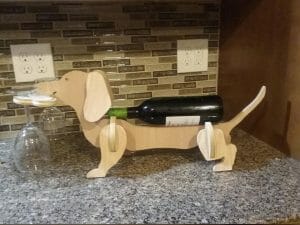 This easy to assemble wine bottle and glass holder will look great in any home. It's made from oak and is sturdy enough to hold one bottle of wine and two glasses. It comes with an instruction manual inside their special custom-sized boxes. This makes a nice housewarming present to friends who have dogs or to anyone who can't resist animals.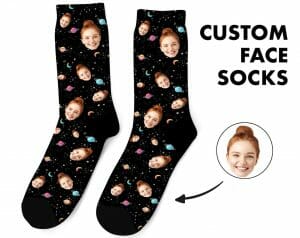 You can't go wrong with something personalized and something witty. This pair of socks make a nice gift exchange for office parties or just something to give to friends. They can customize according to photos of your choice and print them on high-quality socks that come in three different sizes.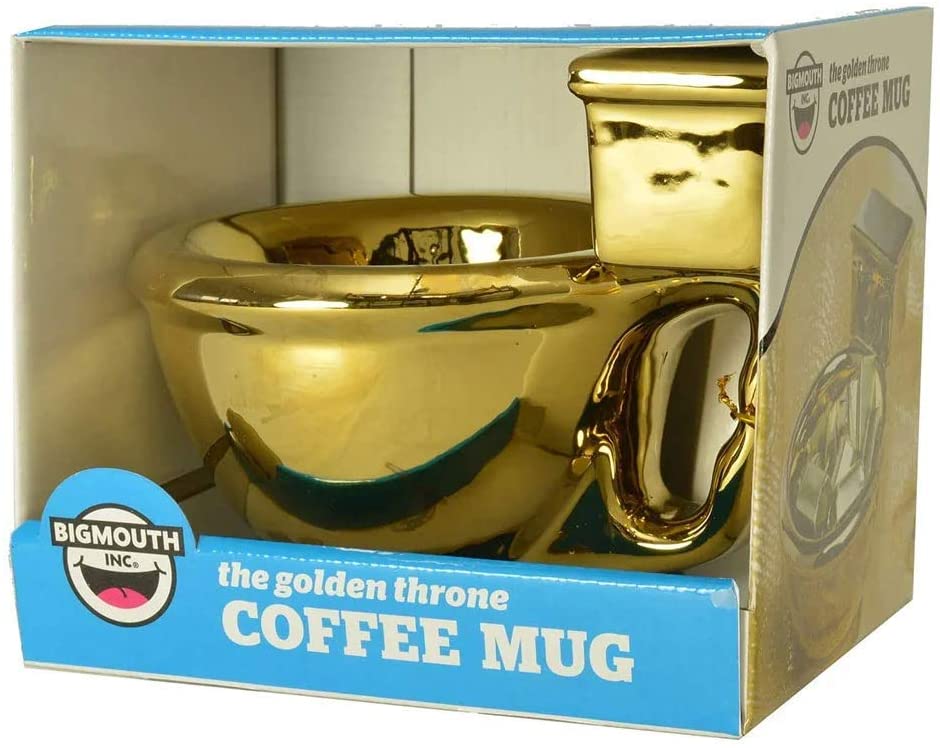 You've probably seen a toilet coffee mug when searching for funny gifts, but have you come across a golden one? This golden throne toilet mug is sure to put a smile on anyone's face in the morning. It's made from high-quality ceramic and hand-painted to look like a golden throne. This can either be used as an everyday coffee mug or put as a display piece in the office.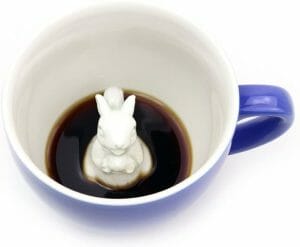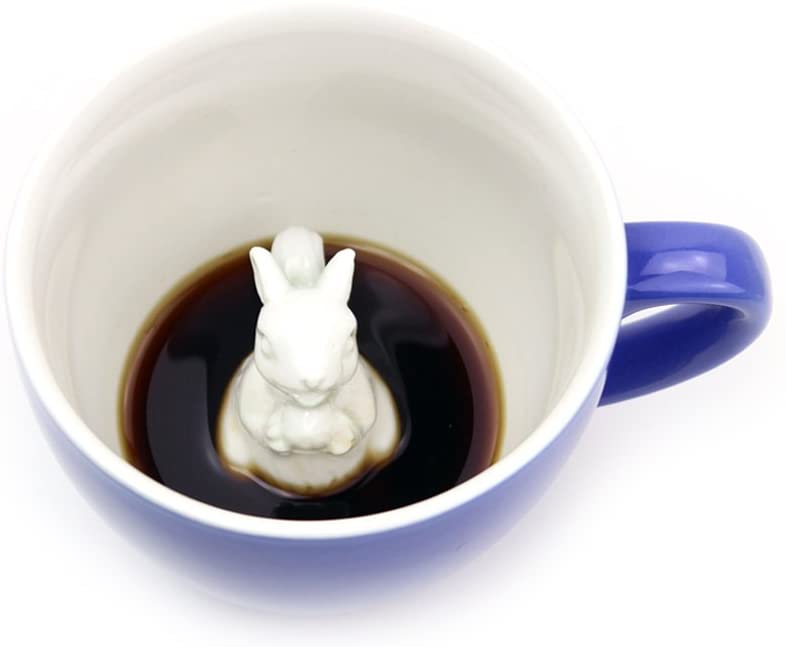 For the coffee and tea lovers, this quirky mug hides a surprise. Made from high-fire ceramic, these cups have creatures at the bottom that are slowly revealed as you drink. The collection features different animals from the jungle, savannah, prehistory, and even the mythical world. Take your pick from dragons, dinosaurs, elephants, lions, and even a cute little squirrel. They come packed in a premium box and are microwave and dishwasher safe.