Fun and Thoughtful Gifts for the Engineers in Your Life
It's a nice feeling to know that your gift is appreciated and put to good use. However, gift-giving could sometimes be challenging especially if you have no idea what to give. For instance, what gifts would engineers enjoy?
It doesn't always have to be a mug with a printed engineer joke or a shirt with a funny engineer T-shirt. There are tons of thoughtful and personalized gifts out there that will surely be appreciated by their inquisitive minds.
$100 and Above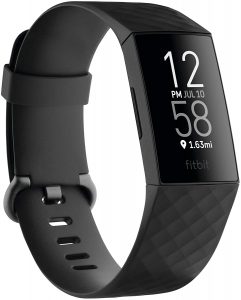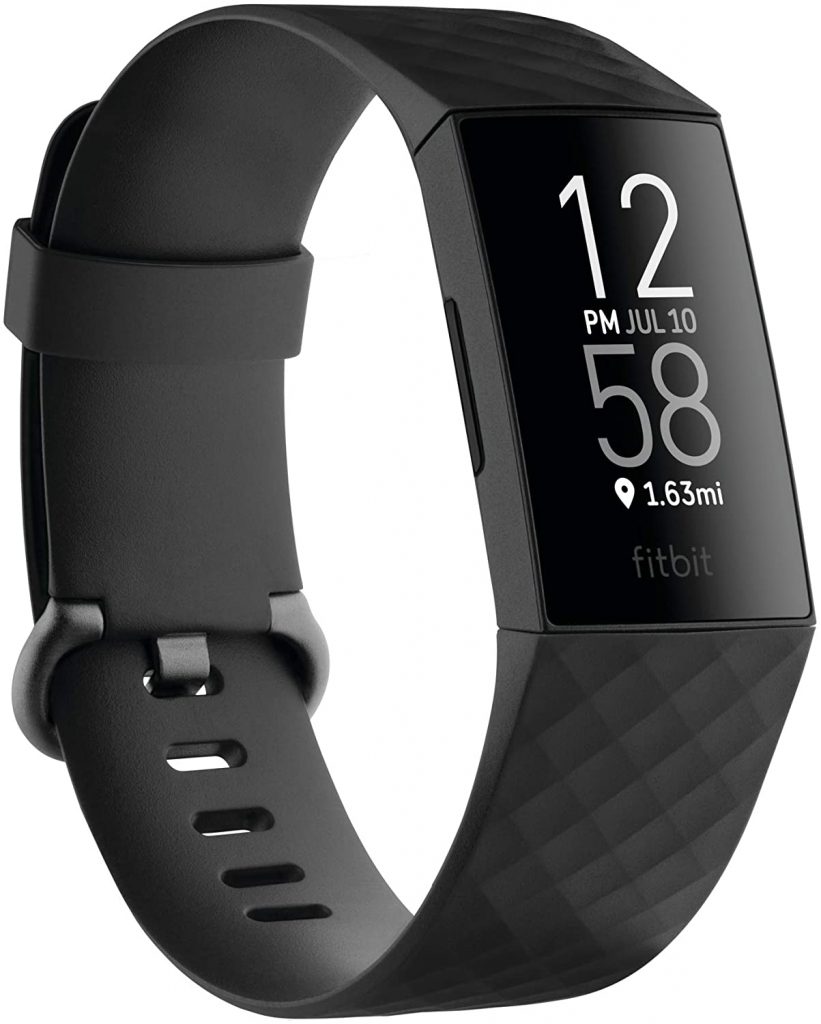 You'll never go wrong with this one. Perfect when they're on the field or they just want to spend some time away from work and maybe do some exercise. The Fitbit Charge 4 is a fitness tracker and smartwatch hybrid that comes with a built-in GPS. It measures calories burned, resting heart rate , and sleep score. And in case they want to bust some tunes while working, they can access the Spotify app from their wrist too!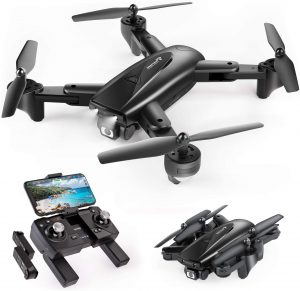 Engineers usually need to survey an area before they start a project. For this task, it's a cool thing to have a drone to take photos and videos. Snaptain SP500 is a foldable HD camera drone that's perfect for beginners. It's packed with cool features like a "Follow Me" mode and gesture control. The GPS Auto Return Home feature definitely comes in handy since no one wants to lose their drone on their first try. Plus, it could presumably be the fulfilment of a childhood dream of flying a remote control helicopter – only this time, it's much cooler.
Under $100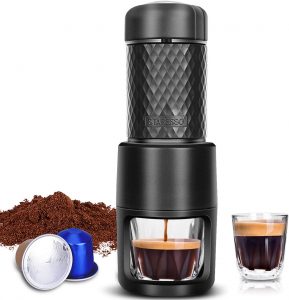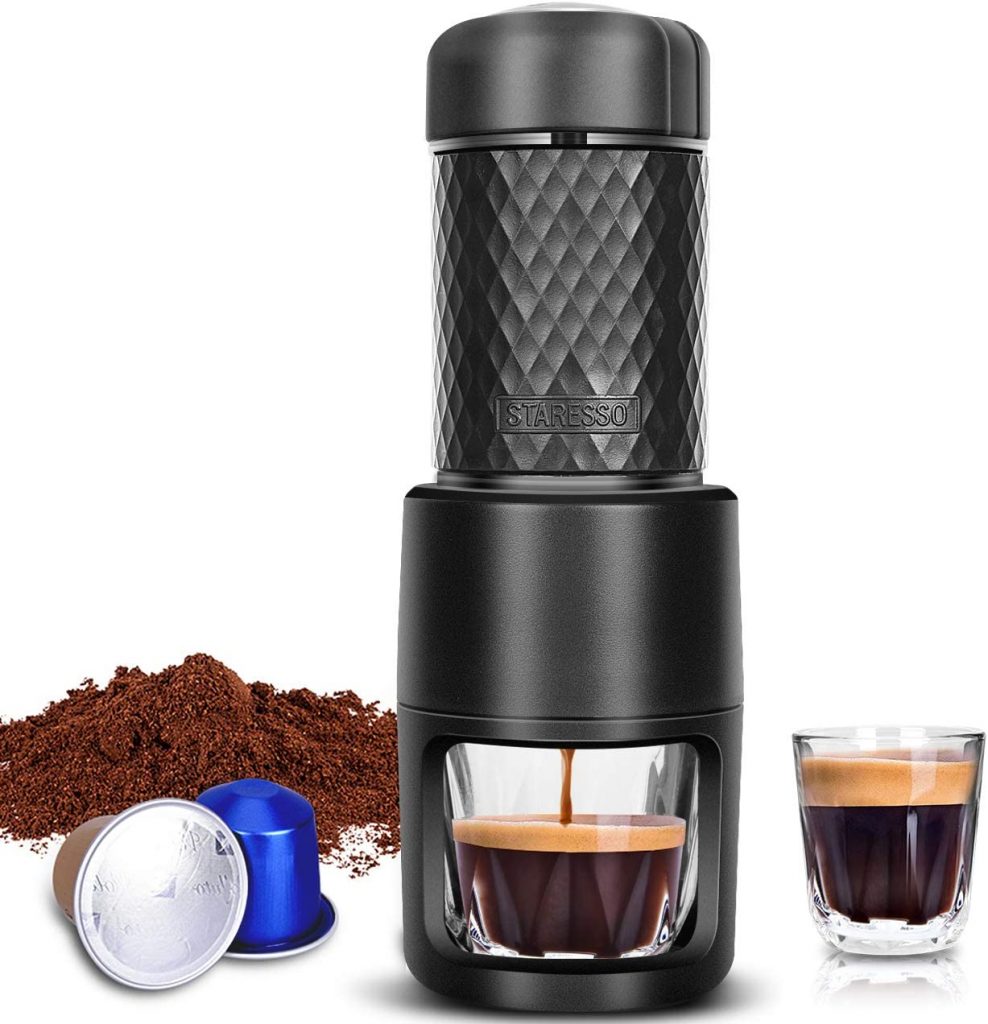 Engineers are no stranger to working long hours. Staresso's portable tumbler-like espresso maker is ingeniously designed to be manually operated. A thoughtful feature since one wants to be hassled finding batteries or a power outlet just to have a cup of coffee, right? So, whether they're out in the field or probably just swamped at their desk, they can easily enjoy a cup of espresso anytime.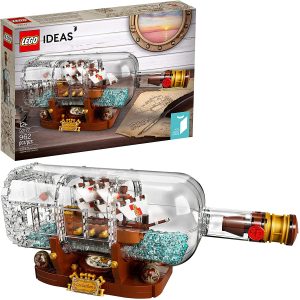 Now, this is an interesting gift that will keep anyone busy and entertained for hours. Plus, any analytical mind will surely appreciate this kind of fun hobby. Whether they're LEGO fans or not, they won't be able to resist the challenge of finishing the 962 piece collectible display set. And after they've finished, they can give themselves a pat on the back and use it as a fun office display.
Under $50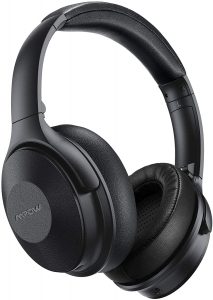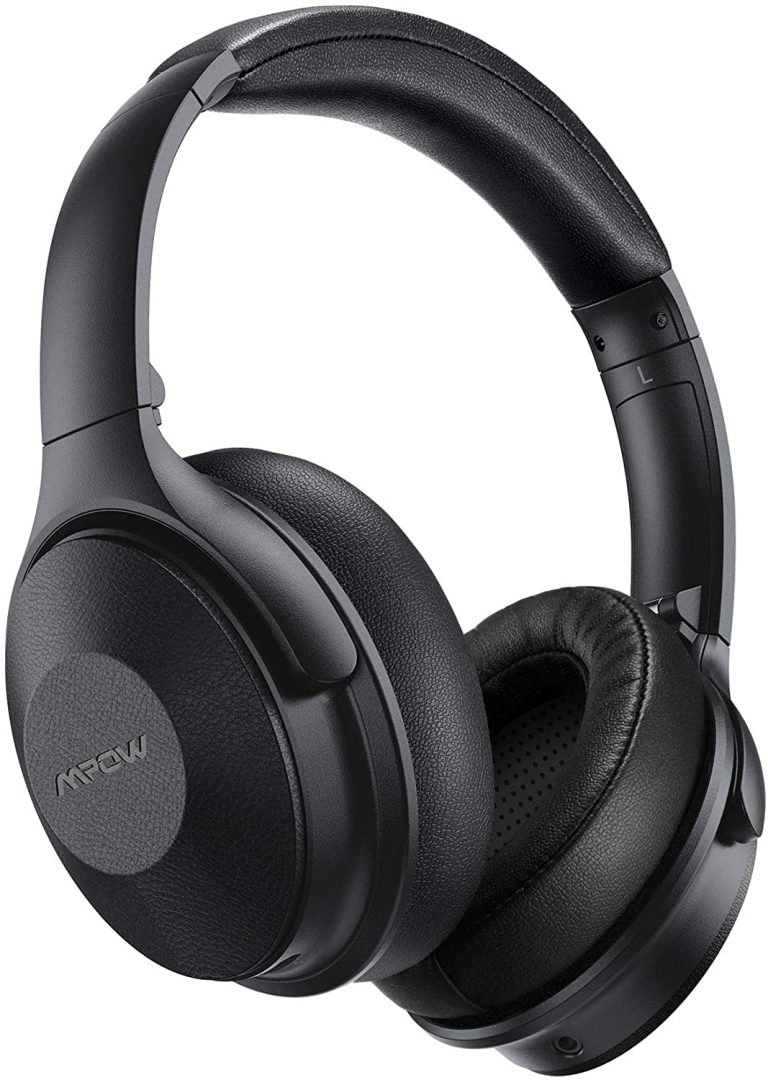 Block out all the noise while working with just a press of a button. Mpow's portable and lightweight headphone can be used for 45 hours on full charge. But in case it runs out of battery, and you're in dire need of peace and quiet while working on something important – plug it in for 10 minutes and it gives you two hours of much-needed silence. The CV6.0 mic also guarantees crisp clear calls for video conferencing.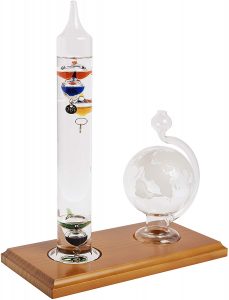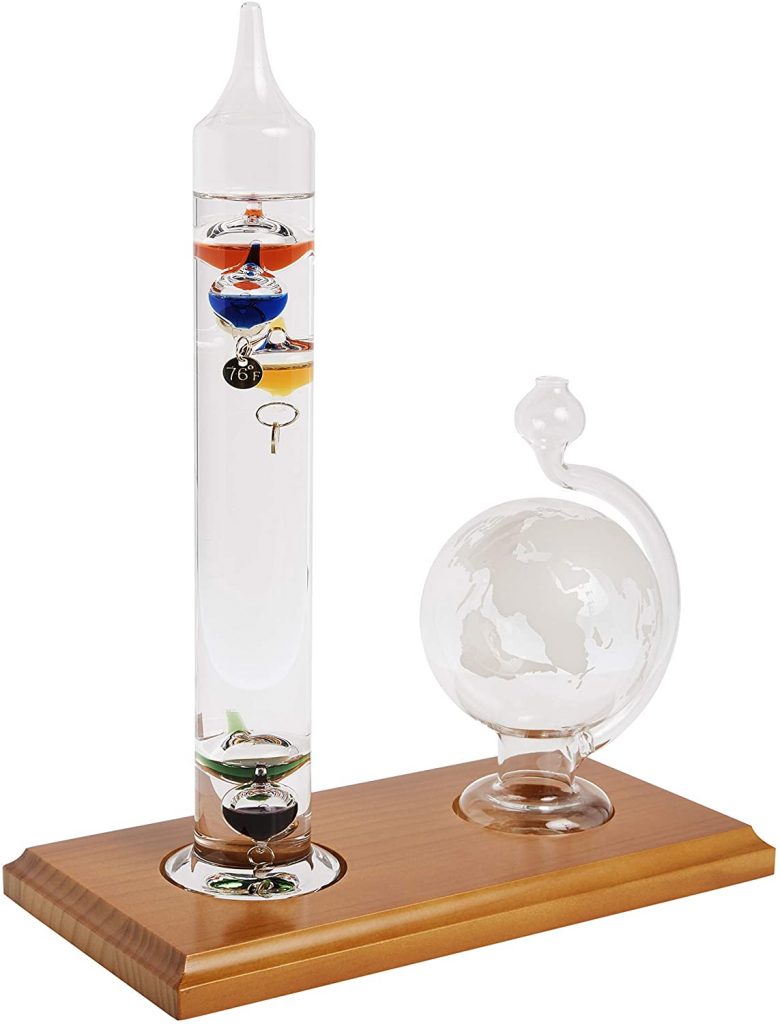 Nothing beats a classic novelty gift that any engineer would gladly display on his office space. The AcuRite glass thermometer and barometer is inspired by Galileo's instruments. Not only does it look cool, it's fully functional too. Anyone would feel like a science genius as they interpret the temperature and weather based on principles of air pressure and buoyancy. Overall, a solid gift that looks can spruce up a boring desk.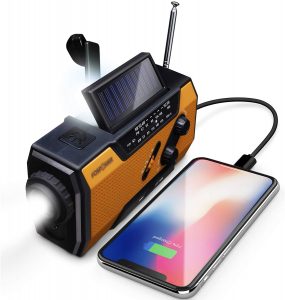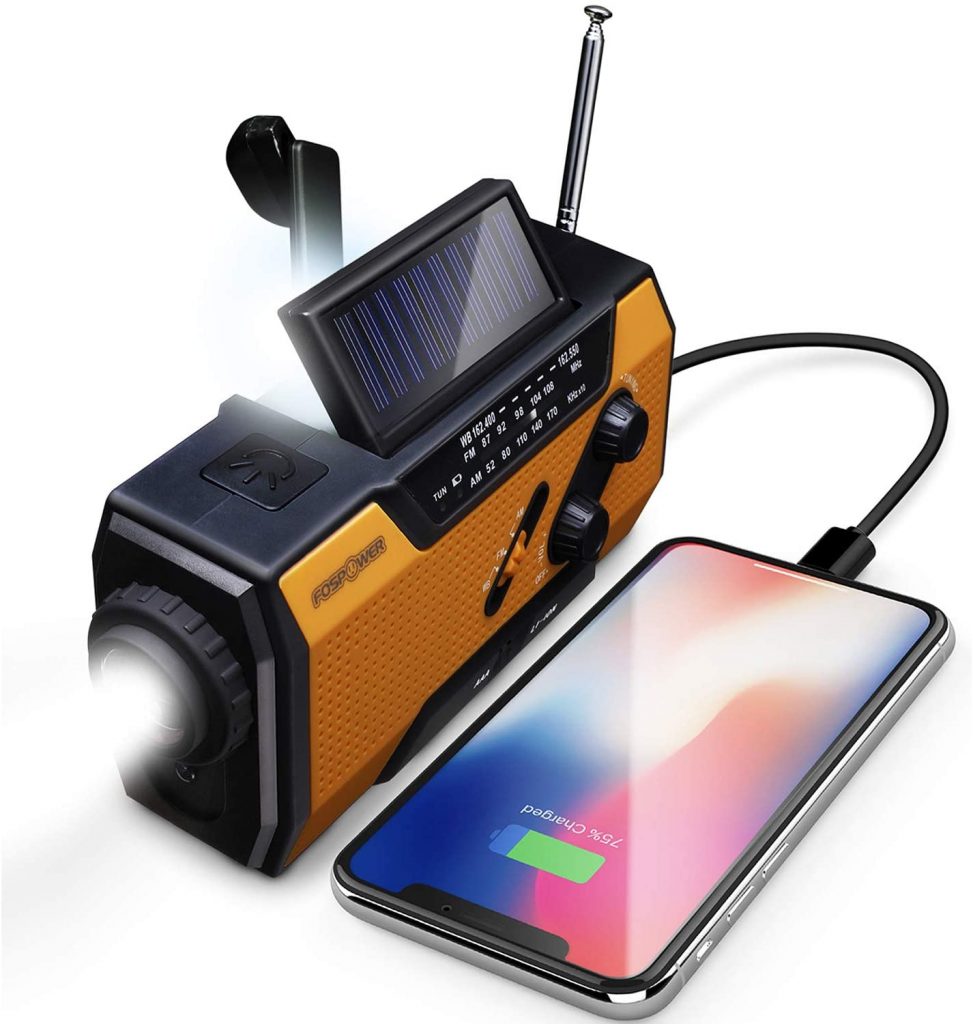 This FosPower multipurpose emergency hand crank radio will prove to be indispensable especially during field work. A tiny but mighty device that provides emergency radio access and flashlight, SOS signaling, and a 2000mAh battery juice. It also has three power sources – a regenerative crank, solar power, and AAA batteries. Perfect to have in their kit for those "just in case" moments.
Under $25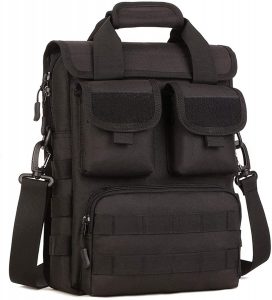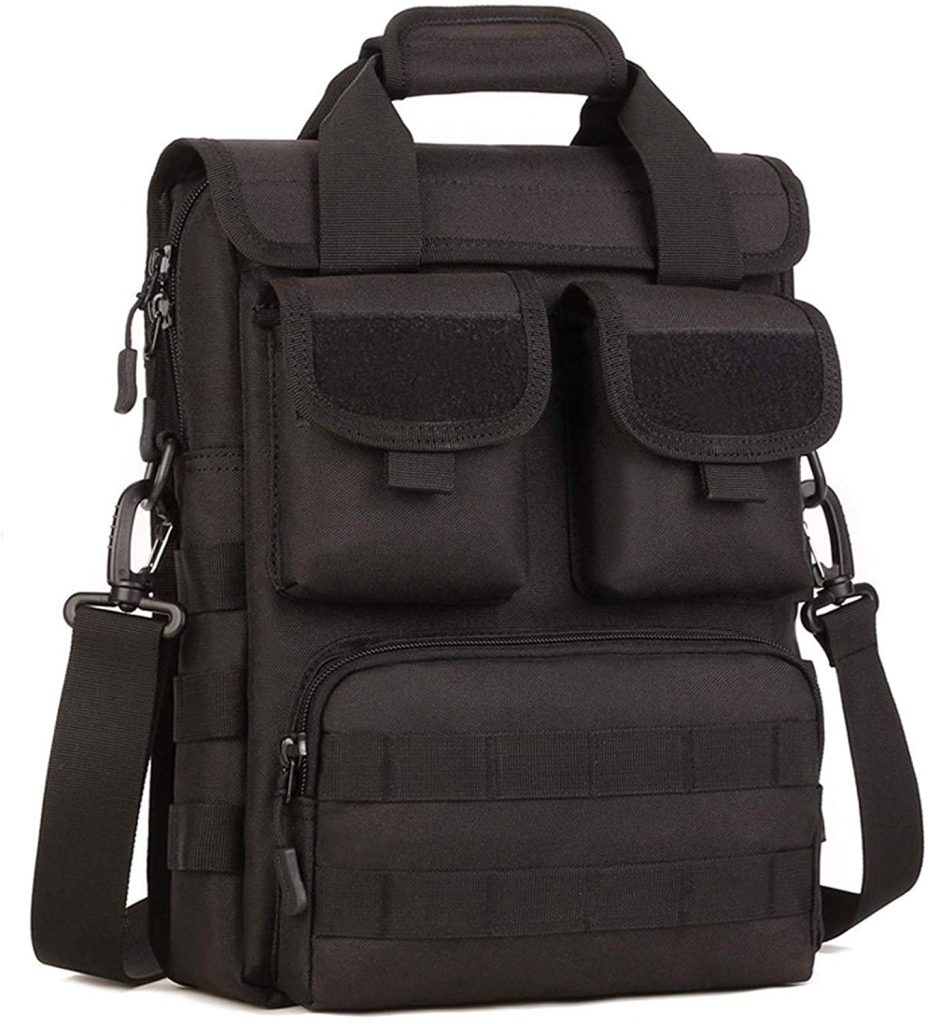 A lightweight, waterproof and durable bag would be a great gift for an engineer who is always out in the field. The CamGo bag is a perfect size for everyday use and comes with lots of compartments to store all their gears. It also has a secret back section to easily access tablets or phones, and padded pockets to ensure that devices remain protected and scratch-free.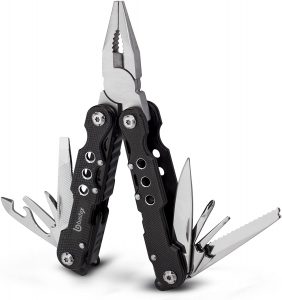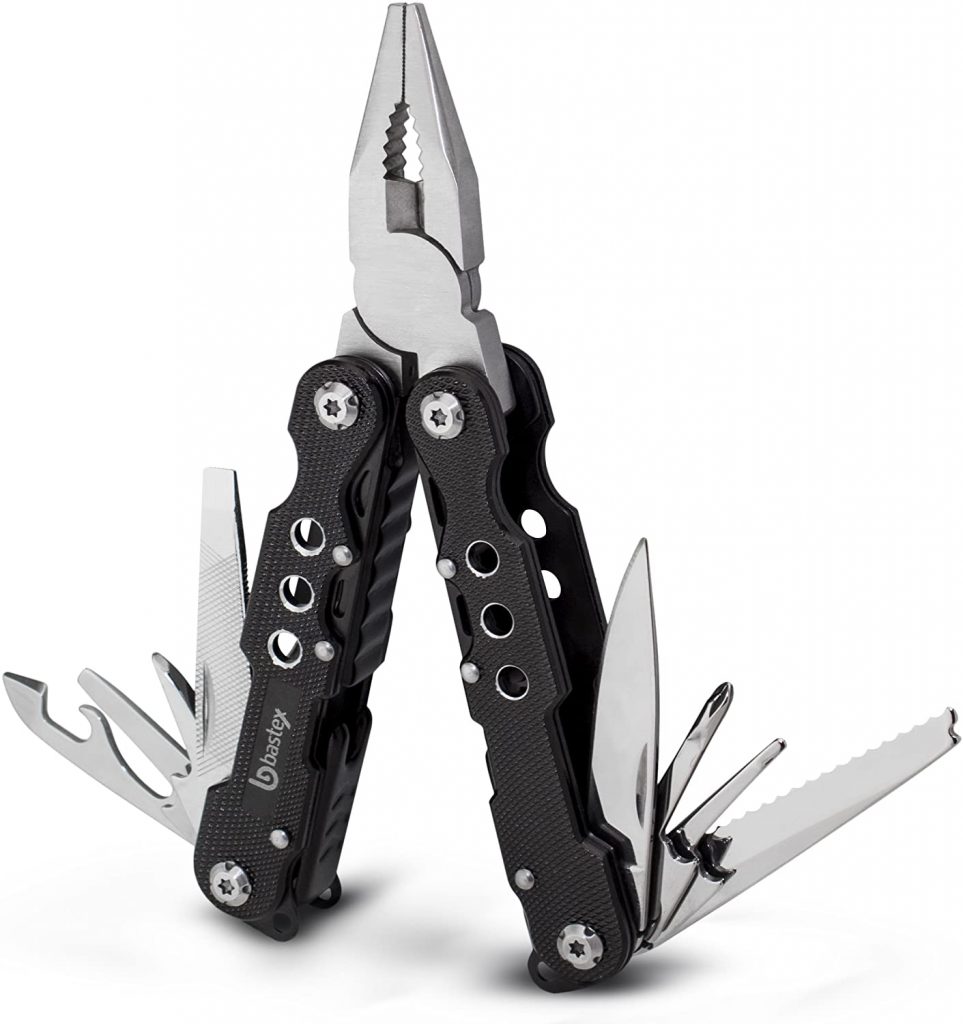 The Bastex Multitool Knife comes with 14 mini tools that's ready for any given situation, especially if they're working on several different things at the same time. It's paired with a belt holster so they don't worry about losing it. The multitool knife is made with a great locking feature to make sure that it's safely tucked away when not in use. Plus, a 30 day money back guarantee and a limited lifetime replacement warranty.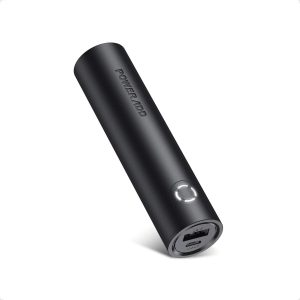 A useful and convenient device proven to be necessary in any given situation. The Poweradd 5000mAh battery is so slim, it can fit anywhere. This on-the-go charging device can give one full charge for your mobile device. Another noteworthy feature worth mentioning is it has the same battery cells that Tesla uses on their electric vehicles. Perfect for those who always run out of battery but refuse to carry those heavy and bulky power banks.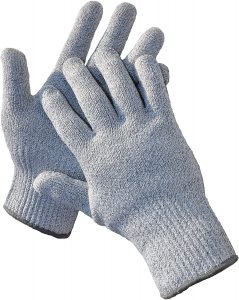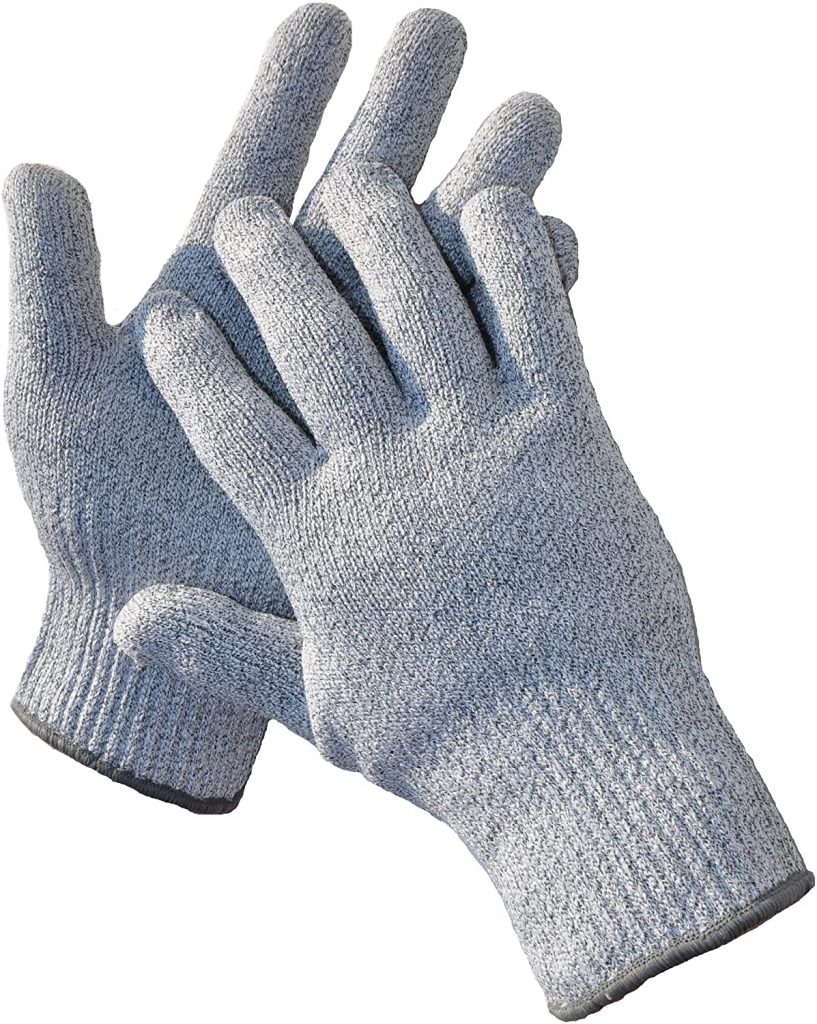 One of the best choices for engineers who gets down and dirty for work. These  resistant gloves offer great protection for their skillful hands. It's made from food-grade fiber and features CutShield technology. Apart from being useful on the field especially when dealing with sharp tools, this can also be used in the kitchen to avoid accidental cuts from knives.
Other Special Mentions
In case you want more options, here are other excellent recommendations that are both quirky and personal.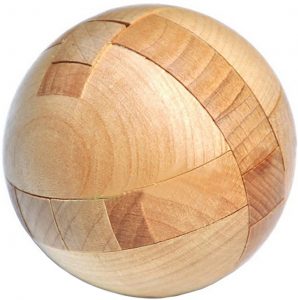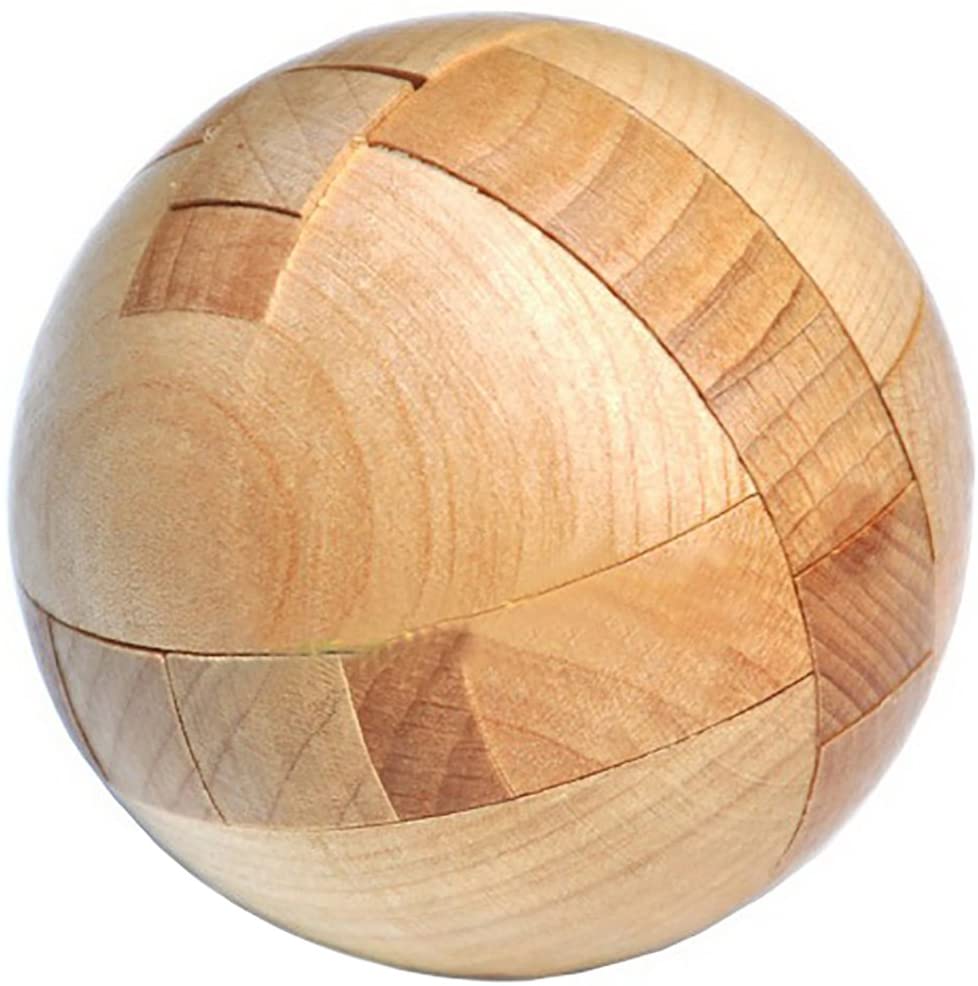 If you're looking to challenge that engineer friend or family member, here's another fun gift. To put it simply, engineers make a living from solving problems and equations. This expands to figuring out puzzles as well. So, this fun KINGOU wooden ball brain teaser might be an enjoyable activity whenever they have some free time. This comes with a QR code for a link to a video instruction.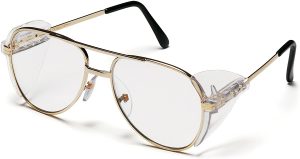 These aviator style safety glasses will make them look and feel cooler while at work. The Pyramex glasses are not only stylish, they're also made of durable superior scratch resistant lenses and also offers 99% protection against harmful UV rays. The nickel-silver alloy frame gives these glasses a nice touch as well as the side shield attachment.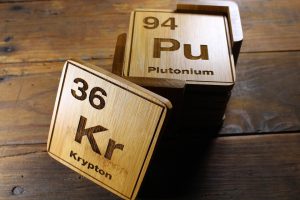 Etsy is a great website to find personalized gifts and nothing could be more personal than these funky Periodic Table Coasters paired with a holder. The set comes with six engraved bamboo coasters that would be a fitting housewarming gift or if you just want to give a friend or a family member one-of-a-kind item. The store can engrave specific elements upon request and also has gift wrapping options should you wish to send directly to the recipient.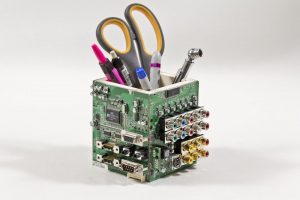 An interesting piece to add on the desk and potentially serve as a conversation starter. This quirky circuit board pen holder has this industrial design look that any engineer would geek about. There are a couple of designs to choose from and the shop owner guarantees that every item is carefully handcrafted.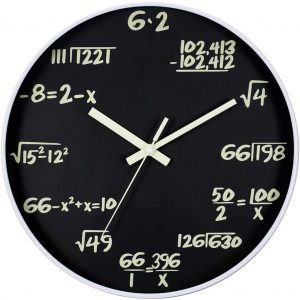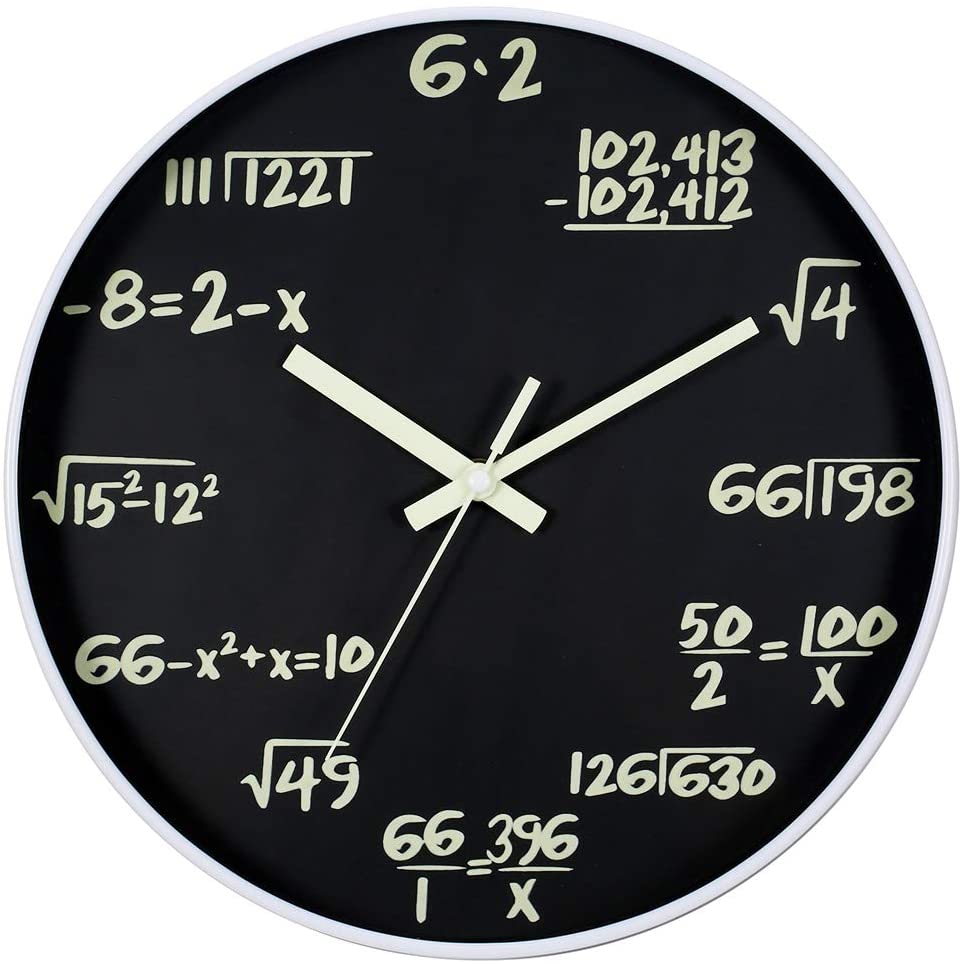 Instead of the traditional roman numeral numbers, the Decodyne Math wall clock is a unique way to keep track of the hours. Even though telling the time is already obvious based on where the clock hand points, it would still be fun for them to solve one equation at a time. This is a great and thoughtful gift for engineers, math teachers, or anyone that enjoys solving mathematical problems.


Great for engineer friends who like throwing house parties and having people over for a couple of drinks. These tableware shot glasses are perfect for serving alcohol concoctions and are made from thick lab grade glass that'll surely leave guests with a good impression. These come safely in aesthetically designed kraft cardboard boxes that's 100% biodegradable.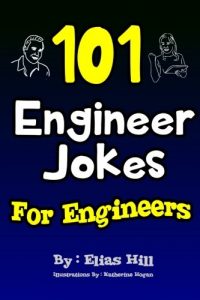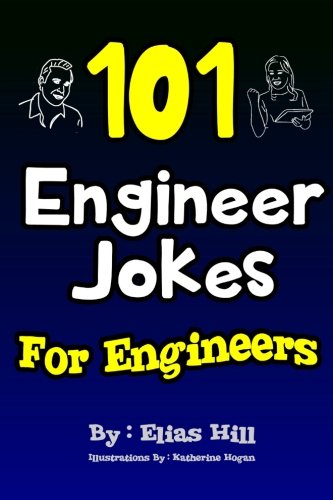 Give the gift of laughter to ease the pressure off of your nerdy pal. Engineers usually have long and exhausting days after spending so many hours at work and they deserve a little relaxation just like anyone else. This entertaining book by Elias Hill was specifically made for the scientific and mathematical mind of engineers. They could spend the rest of their day scrolling through the pages filled with engineering, math, and science puns.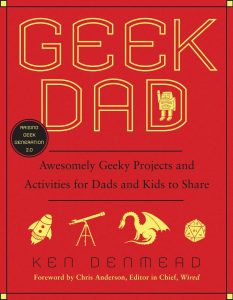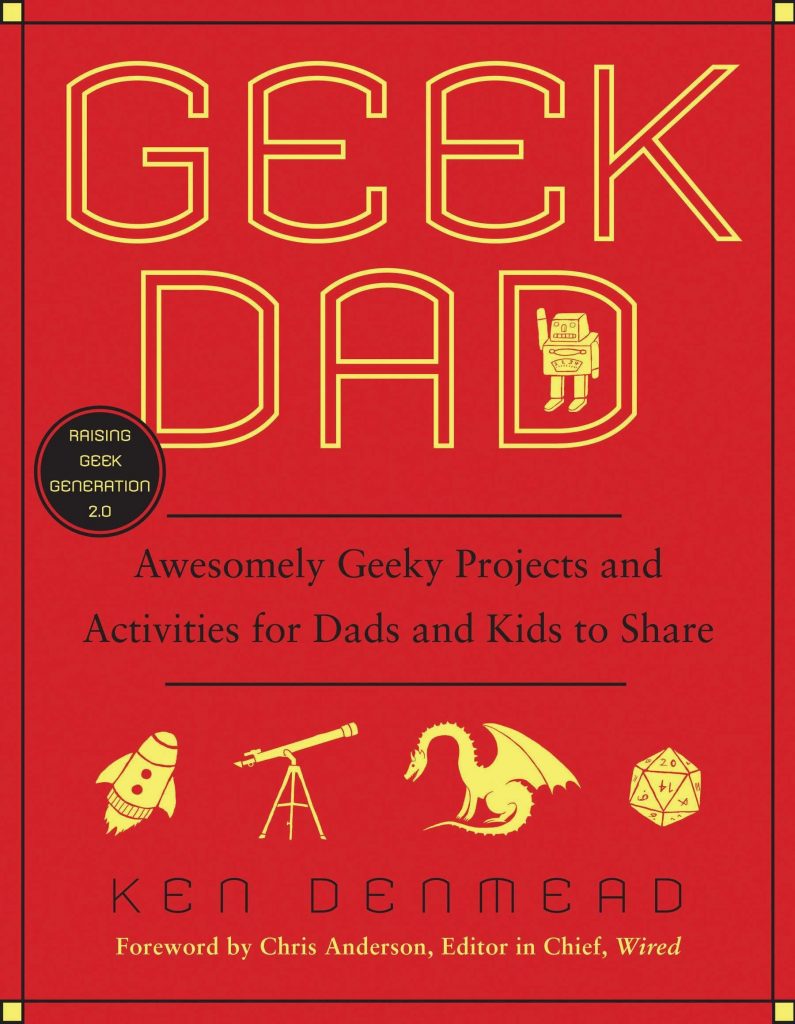 This book would be a great Father's Day gift to the dad engineers out there. It's filled with geeky activities and projects for dads and their kids to share. Also, a good and fun way to slowly introduce science, math, and engineering to kids of all age levels.