Best Anti-cellulite Leggings [15 Wardrobe Must-Haves for All Women]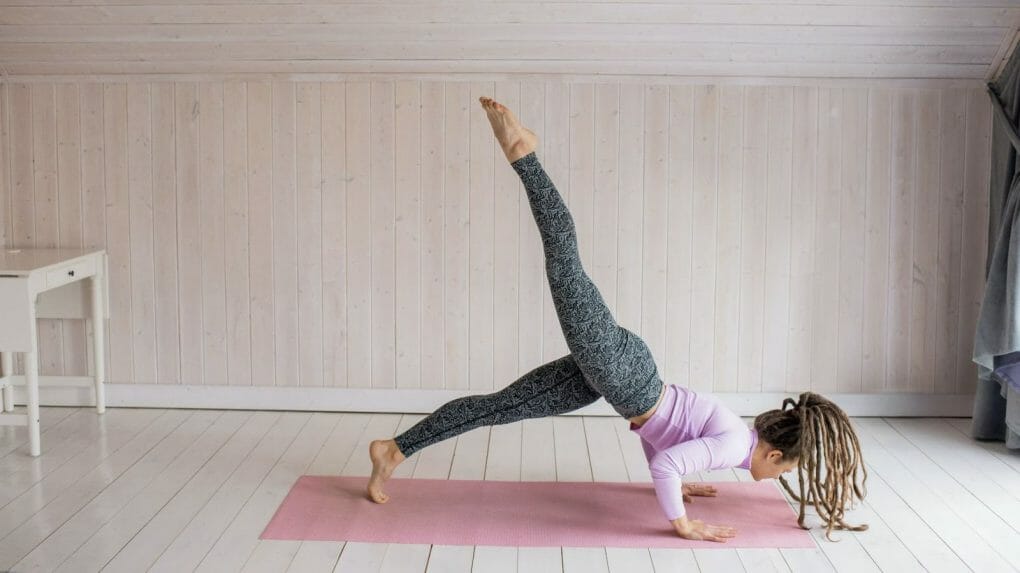 The constant innovation of the classic leggings has paved the way for women with cellulite to achieve that smoother, more flattering surface. It's an expected change in your body, and it may undeniably affect your confidence in one way or another.
The excellent news is you don't have to deal with it and let it stay there forever. According to a recent study, the clothing industry has crafted revolutionary anti-cellulite leggings that help reduce their appearance.
So, flaunt your go-to stretchy pants without feeling like your cellulite is exposed to the world. I've gathered 15 of the best leggings that would help you overcome your insecurities. 

As with the brand's name, CompressionZ offers the perfect snug fit that will smooth out evenly all of your areas. It's made from high-quality nylon and spandex, and they're thick enough to conceal anything underneath. You'll be glued to your mirror as you behold a flattering sight of your body with a pair that hugs your waist down to your ankles without the annoying bumps and dips. On top of this, the design guarantees a chafe-free experience, making these your great everyday pants at a price of $27.99.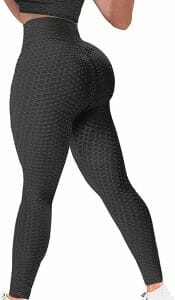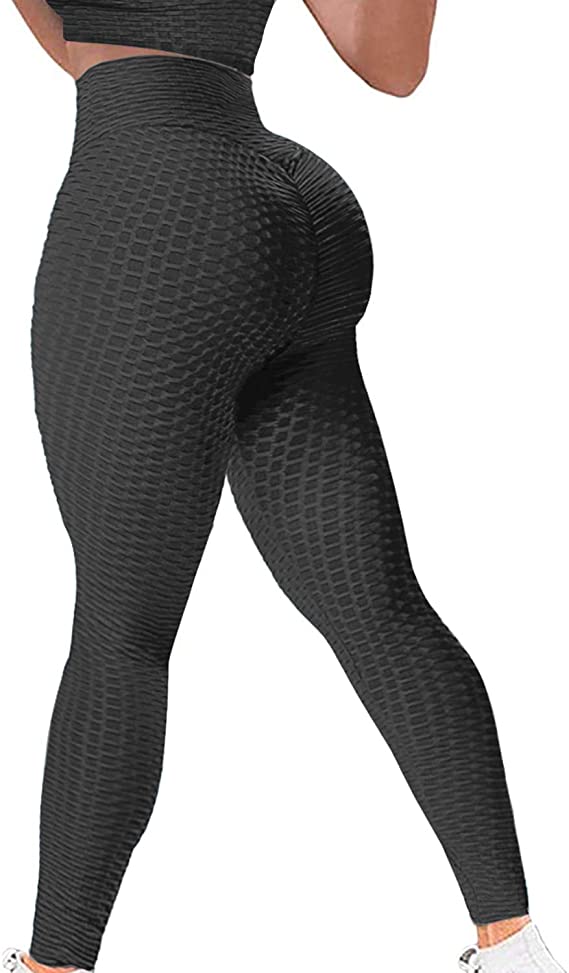 These leggings became insanely trendy and popular for a reason. Yamom has broken the internet as women have discovered how immensely significant their butt and thighs looked with the design and structure of these pants. The textured material helps hide any rough surfaces cellulite may cause, and it's certainly a quick confidence boost the moment you put these on. The scrunched part on the booty enhances the area, giving you an illusion of a pear-shaped body. What more would you ask from a pair of leggings? Get these for only $10.99.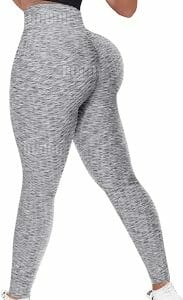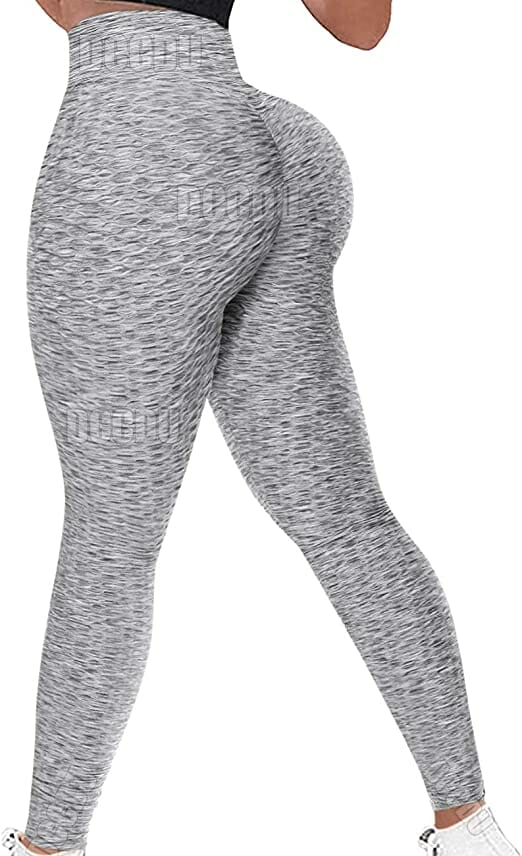 You really have to go for textured leggings sometimes, depending on what works best for you in dealing with your cellulite. For more coverage, the DCCDU ruched leggings are a favorite. The high waistband will keep you from experiencing dull rollovers whenever you do your workout, and the rest on the bottom ensures a tight fit to prevent a wrinkly and loose moment. It's sexy, to say the least, more so with the pants' butt-lifting characteristic. You'll love how it'll look on you, a transformation you won't expect after splurging only $4.89 for a pair.

The CzSalus anti-cellulite leggings are your best friend both in compression and comfort. It's certainly top quality and made only in Italy! I can't fail to mention something about the molded elastic fabric that's present in this type of leggings. It causes a continuous massage every time your body moves. That, in turn, helps with the cellulite tissue, which results in its less noticeable appearance. It also has an improved silhouette, making you slimmer without digging deep into your skin. This is priced at $39.95 only.

Based on a study, cellulite can show in different parts of the body. That means that although it may commonly appear around the thighs, hips, and butt, the abdomen is also a free space on which it can develop. If you have it present around your belly, Farmacell's high-waisted leggings will be your lifesaver. They have a toning effect and a special-massaging fabric for a 100% effective cellulite-free day. There's the needed breathable feature too. For a more delicate treatment of your skin, these stretchy pants are made to be hypoallergenic. It's all worth it for only $54.50.

There's no need to hide your curves just so you'd keep everyone from seeing the cellulite forming through your clothing. Leonisa got you. With their high-waisted anti-cellulite leggings, you can undoubtedly sport a tank top and sport your leggings as is without layering. It has a tummy-control for more coverage, especially if you're dealing with cellulite in various body areas. It's a true athleisure piece with a butt-lifting effect, so you'd have the best experience with leggings. You can get this for $68.88.

The leggings you need are those that feel like a second skin. And, it's also a plus if it complements your skin color! Of course, the other features required shouldn't be compromised, especially if you're running out of time thinking about what to wear that won't expose your textured skin and dips. Again, Leonisa has the fitting stretchy pants for you. They have targeted compressions mainly around the torso, hips, and legs, ideal for getting your cellulite erased gradually from your skin. For only $55, you'll get the perfect leggings like no other!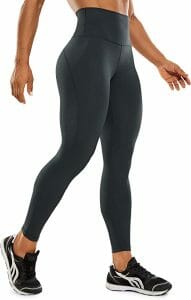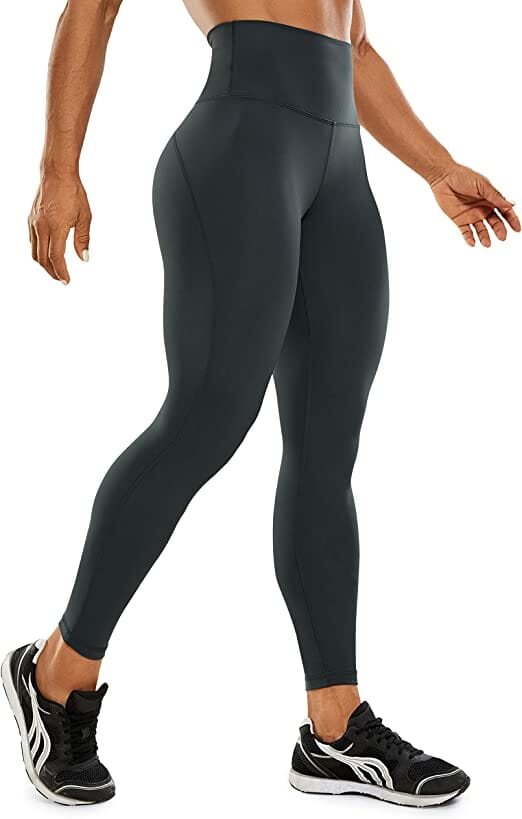 If the reason you're holding yourself back from going to the gym is your cellulite, then it's time you get your gym bag ready once more. The CRZ Yoga will be your lifesaver as their leggings offer great compression that will even smoothen out your legs, butt, and tummy. Investing in a few pieces and routinely wearing them will improve your skin's quality and appearance while reducing your insecurity. You'll be camel toe-free, and the structure grants a butt-highlighting feature to make you feel sexier. A pair is sold for only $28.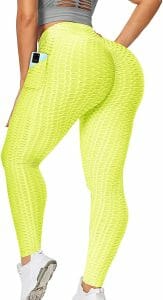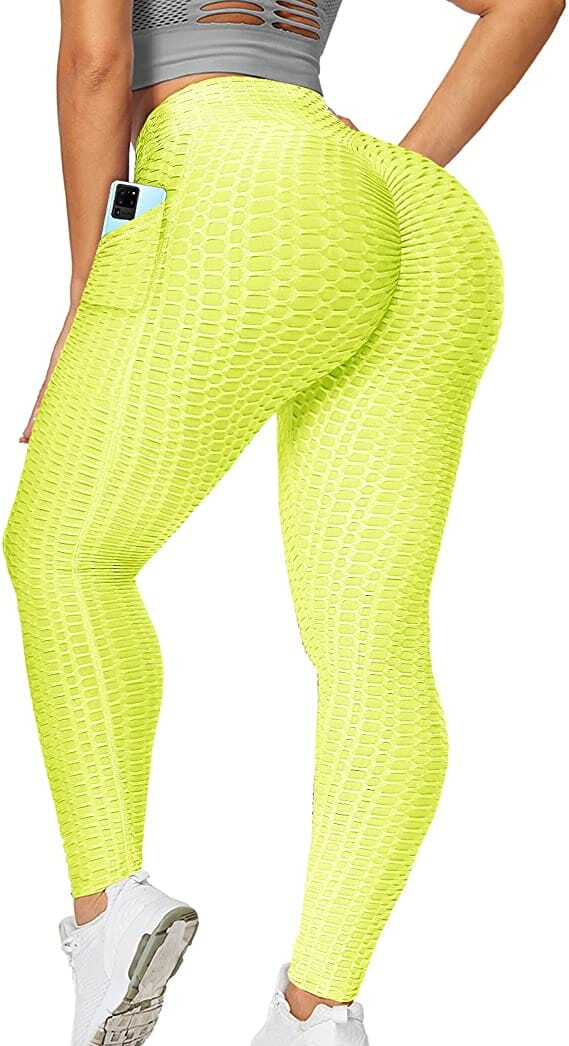 Look good and feel good with these made-in-the-USA Laotepo leggings. You'll commonly see TikTokers wear these when they make contents that highlight themselves wearing leggings. Even you can pull these off, no matter the appearance of your skin. The scrunched butt area forms a more desirable, proportionate shape for you, and the fabric keeps your cellulite from forming. These are very affordable as anyone can get them for only $ 14.99.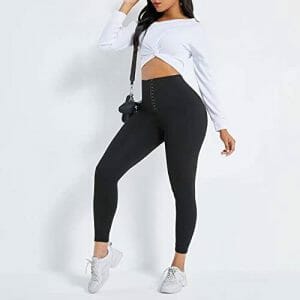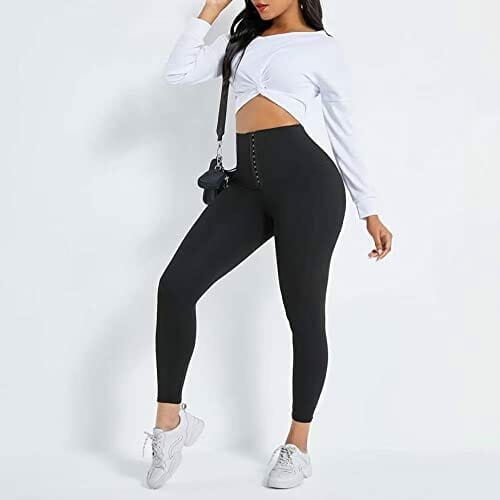 If you only use leggings as your go-to loungewear and you're still looking for the right timing to sport them in public, well, perhaps you should look nowhere else than by purchasing these Snatched by Temz high-waisted leggings. They're meant to look casual, yet the classic design means you can pair them with dressy tops or even high heels. The waist has hook closures, and they'll fit nicely around your waist. There's enough compression without fighting for your breath. With $39.99, you'll be amazed as to how non-existent your cellulite is going to be.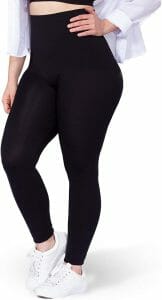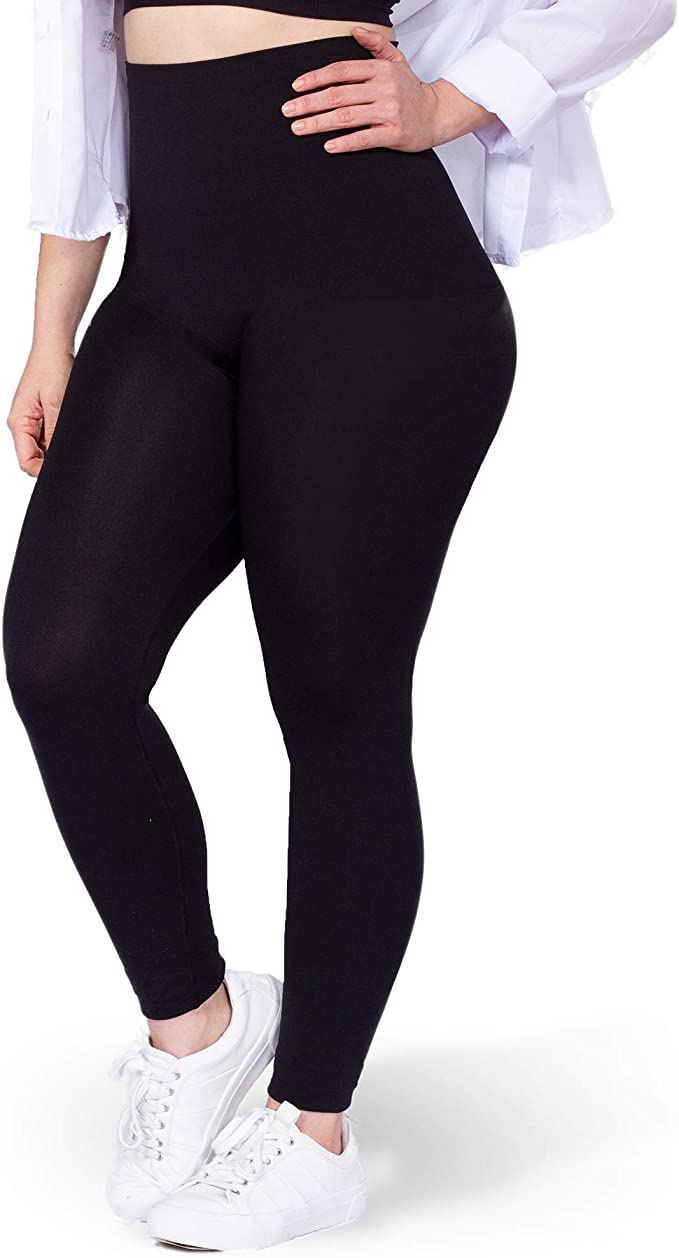 Shapermint offers leggings in different sizes. Never go for a very tight or small one in an attempt to forcefully eradicate the texture your cellulite will cause because the product's quality fabric will do that for you. After all, going down with the size would make you uncomfortable and awkward-looking. It's a top choice for me to go for the classic black leggings. The dark shade makes it even more challenging to see any imperfections you think might appear. It's also high-waisted, so you can move freely with the fabric staying in place. The price? It is only $32.99.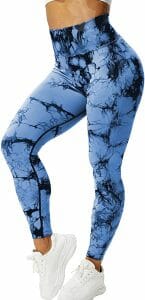 You won't have enough words to say about these Yeoreo leggings. These are literally perfection! To name a few prominent descriptions, these stretchy tie-dye pants have great compression for your cellulite and other issues, are squat-proof, and are just flattering compared to most brands. Petite, average, plus-size, your body size won't matter, for these leggings can cater to your figure. Stock a few of these and prepare to pay $28.99 only for every pair. 

The best pants for cellulite are those that work instantly right after putting them on. Homma has a firm-control exclusive high-quality fabric that works magics and wonders for a flaunt-worthy experience with your leggings. It's thick enough in all areas with enough compression. The high-waisted tummy helps contour your waist and promotes the contraction of your skin, which beats out the appearance of your current skin's number 1 enemy; what else but the cellulite. You can't forget about their 4-way stretch and recovery for performance, making them last longer. These are sold for only $19.95.


If textured leggings are off your taste, you can still combat the appearance of cellulite by choosing a thick pair of leggings. These yoga pants from Fengbay might be the answer you needed! Their yoga pants are made to be smooth with a streamlined look. The broadness of the material will still help enhance your curves without the undesirable rough quality on the surface. They're moisture-wicking and comfortable, and the seams are made to keep you away from experiencing the horrible chafing. Be prepared to say "good riddance!" to the cellulite after purchasing these for $28.99.

Go premium when it comes to your leggings! You deserve nothing but the best, so why not add these Colombian anti-cellulite leggings to your collection? These compression pants won't restrict your blood flow but rather keep your body functioning smoothly while evening out the texture of your skin. It's definitely squat-proof and has a one-size-fits-all feature. The Dri-fit technology also makes this pair gym-worthy as you won't feel soaking wet on your sweat. For only $54, you're in for a lot of surprises with an additional boost in your self-image as it keeps your cellulite from becoming too noticeable.