Best Leggings for Tall Skinny Little Girls: 12 Supreme Must-Haves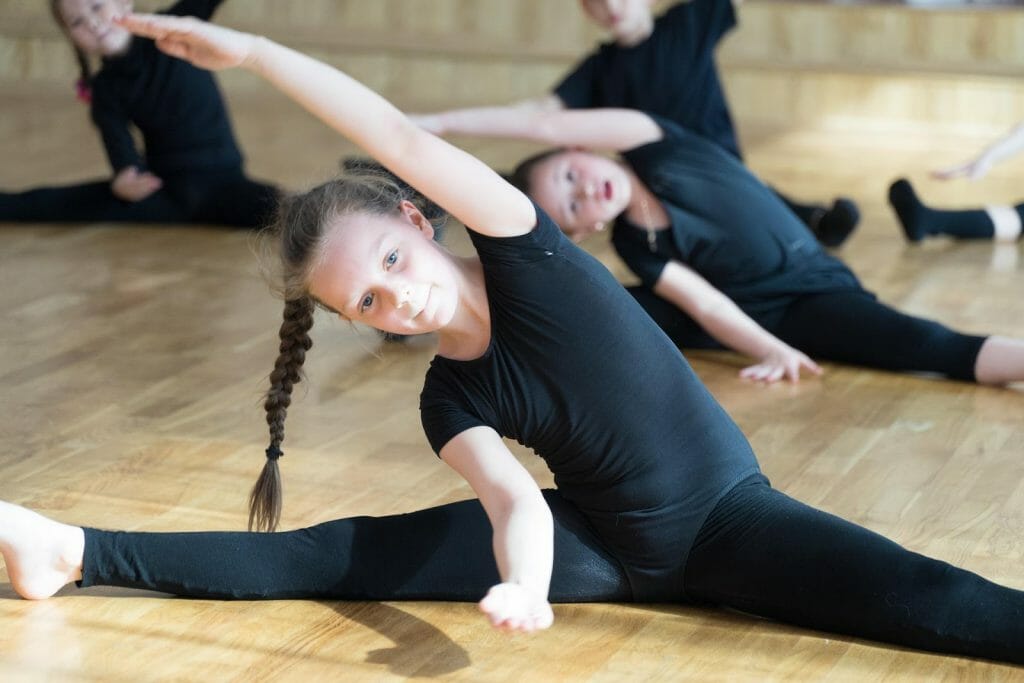 Some girls just grow taller than their age. With their incredible genes, you know you have to do another shopping haul sooner or later as they quickly outgrow their old clothes, particularly the leggings.
It's hard work looking for the right pair that fits perfectly around the waist and covers down to the ankles. Although there are loads of leggings for kids in the market, some may look cropped to your little girl.
To help you out, we have gathered 12 supreme slim-fit leggings that are thick, elastic, breathable, and superb in quality. The list is a combination of the most basic durable leggings and fun, vibrant ones. 
Let's check them out!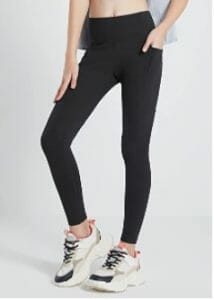 Your active little girl needs reliable garments that can keep up with her energy and activities. If she likes to dance, do athletics, or finds it fun to do yoga with you, the best leggings that come to mind are the ones from Baleaf. These boast an ultra-buttery soft feeling and a four-way stretch fabric for your girl's comfort throughout the session. If she is anywhere between 3'11" and 5'7", Baleaf might just cater to what she needs. In terms of waist measurement, their leggings range from 23.5" to 29.5", the hips 27" to 37", and the inseam 16.5" to 26.8".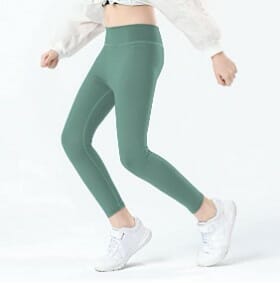 A combination of nylon and spandex, these yoga leggings sure are going to perform much better than ever! These are wear-resistant, breathable, and silky to the touch. They're a great fit for girls whose growth spiked in just a matter of time. These leggings are recommended for kids who are 4 to 13 years old. For reference, the hips of their leggings measure around 22.8" to 31.8", the inseam is about 15.7" to 24.5", and the waist 18" to 22".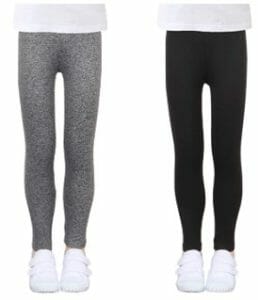 In looking for the best leggings that can be worn for any season and occasion, look no further than these ones from Luouse. It doesn't matter if your little kid wants to have fun in the park, have a quick playtime with friends, or attend school activities, these stretchy and buttery leggings are one of the most ideal for her. Kids aged 4 to 13 years old can have the perfect fit in one of Luouse's leggings collections. The length measures 26" to 33" and the waist 17" to 32". There are a variety of fun colors and prints to choose from, so give your girl the liberty to choose what reflects her personality the most!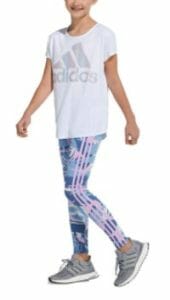 Who wouldn't even think about going for Adidas when it comes to looking for a pair of leggings for their tall little girls? Adidas is one of the top-notch brands that know really well what their customers need. These pants are made from polyester and elastane for a double performance in comfort, fit, and other features. These showcase the famous three-striped pattern too. Girls whose ages range from 2 to 12 years old can get their first leggings from Adidas. The leggings can fit anyone whose weight is anywhere between 29 and 110 lbs and height that's 33" to 63".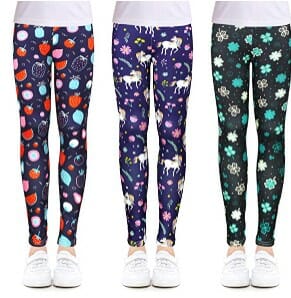 Get your little girl a variety of novel prints, patterns, and designs she can show off proudly to her friends! These fashionable tights can be worn daily and these help your kid gain more bold confidence to look different. These leggings are absolutely not see-through, therefore, she can wear these with a basic shirt without worrying about unwanted exposure while she lets go of her energy in the playground. Kids who are 4 to 13 years old have their size from Slaixiu. Check their sizing chart for more accurate details.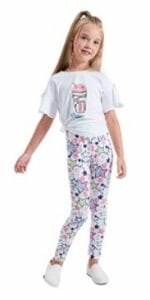 Have the satisfaction your kid deserves and go nowhere else for her leggings than to Luouse! Unlike other products, this one is not see-through, not prone to rips and holes, and is easy to wash. These leggings can withstand the test of time and are highly durable even if it's frequently worn during playtime. Your little girl can also sport this for loungewear as this offers maximum comfort. Whether she's 4 to 13 years old, this garment can fit accordingly. The waist can be 17" to 32" and the length goes from 26" to 33".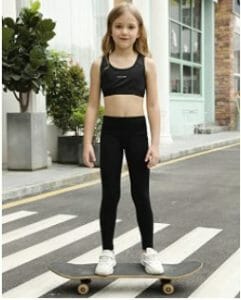 Every kid wants to look beautiful and presentable just like their mom. It's also a sort of pride for mothers to see their little girls looking awesome and on-trend with fashion. If you are a fan of comfy clothes like leggings, it certainly won't be hard looking for another pair that will fit well on your kid. These active leggings from Stelle have ones that are appropriate for a 5 to a 14-year-old kid. The sizes range from extra small to extra large so just determine which in those categories your daughter fits in. It comes in different attractive shades like black, charcoal, and royal blue.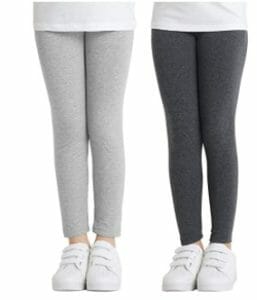 These full-length leggings are manufactured using a blend of cotton, polyester, and elastane. In one order, you get two pairs which is a fairly good deal considering that their quality is high. Washing it isn't even a complex method as you can throw them in the washing machine, but of course, care is still required throughout the cleaning process. If your little girl is more into basic colors, she'll love these, no doubt. Should she be anywhere between 4 and 11 years old with a height that's around 3'5" to 5', Adorel has a set that would perfectly fit her.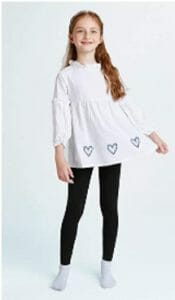 The first thing you want is not just a form-fitting pair of leggings but as well as the ones that come from a brand that focuses on quality. Your kid needs enough fabric to avoid accidental exposures and this is only achieved if the product is made from high-grade fabric and materials. Irelia is here to offer your little girl a pair that can be worn with tunic shirts, dresses, skirts, and even a school uniform. The store has different sizes which you can check for a guaranteed fit.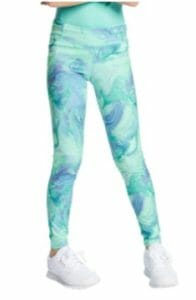 Even though your little girl is growing up too quickly, most of the time, her energy to play remains the same. If she's highly active and loves to do various sports and get sweaty, she needs garments that don't trap moisture. Here is a pair of stretchy pants that are surely going to wick away all of that. It is body-forming as well and can generally fit any girl regardless of size and height. These full-length leggings are great for those whose hips measure 24" to 39", a waist that's around 22" to 35.5", and a size that's anywhere between extra small to XXL plus.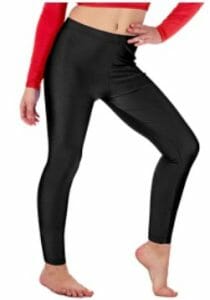 The cute and attractive colors of these leggings can instantly appeal to the eyes of your picky daughter. Whether she's into dull, basic colors or bright and vibrant ones, she'll have a wide array of options to choose from. These leggings have an elastic waistband that secures a snug fit regardless of her proportions. Without a doubt, these are perfect for almost any occasion like ballet, gymnastics, sports, playtime, or school drama. Little girls from 3 to 14 years old can enjoy the comfort of these stretchy pants that are made from a blend of fabrics.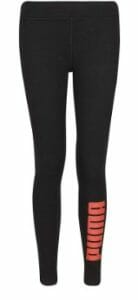 Get your little girl something that can thoroughly keep up with her daily activities. If she has boundless energy, her clothes have to have a high durability level that isn't prone to wear and tear. PUMA got these for you. It comes in black and light heather gray with the brand's name on one of the legs. Consumers agree that these leggings offer a perfect fit for their tall little girls. Their sizes run from small to extra large and they have provided a detailed size chart so you can properly decide what size the leggings should be for your growing kid.