Best Lululemon Compression Leggings: All 11 Must-Haves
The brand that always comes to mind when it comes to the best compression leggings is no other than Lululemon Athletica, a Vancouver-based company that offers high-quality leggings at a premium price. Although these can come a bit expensive compared to the regular ones you find at the mall, the cost for each legging comes with immeasurable quality, long-lasting performance, and a unique customer experience. 
The thing is, Lululemon compression leggings are excellently engineered using highly innovative performance fabrics that guarantee a perfect fit to any body type and support for your every athletic performance. Say goodbye to varicose veins, abnormal blood flow, and more if you wear these during high-intensity workouts! 
Stretch and relax for a bit as we present to you the 11 best Lululemon compression leggings you should get for your vigorous training drills.
No question, these leggings are simply one of the best. They're made from Luxtreme fabric and guaranteed, you won't have a hard time washing them. Function-wise, the Swift Speed leggings would never disappoint you. When worn, the garment automatically offers optimal fit. There's a drawcord as well around the waist for you to cinch to help keep your leggings in place during a run. Other amazing features include reflective details so you'd be easily spotted, side drop-in pockets for your valuables, and the absence of inseam to keep the stride smooth.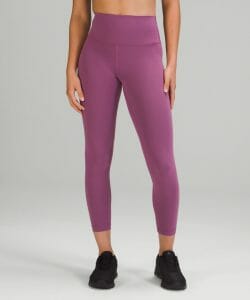 You certainly don't want your outfit interfering with your daily jog, so try out the Wunder Train leggings if you don't want to get unnecessary breaks during your morning sessions. What comes off to be surprising is that whenever you wear low-grade leggings, a short period of workout can burn you out, but that's not the case with Lululemon. The fabric is breathable so it only acts by trapping the body heat without overheating. Since these leggings are made to fit like a glove, your dynamic movements will be thoroughly supported. Its quick-drying quality would always keep you cool and dry the entire time!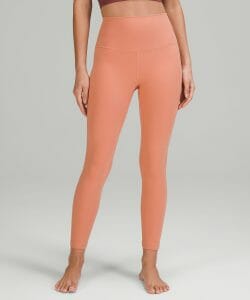 Aside from the fact that compression leggings are convenient and comfortable to wear, the way they're made also hosts various benefits. If you're not in the mood to run and get vigorous for the day, a reasonable amount of time for yoga would be a great alternative to keep the body healthy. Try out the Align High Rise leggings to provide relief to your muscles and improve the blood flow even if you're doing one of the complicated yoga poses. This is made from Nulu fabric and it's soft to the touch.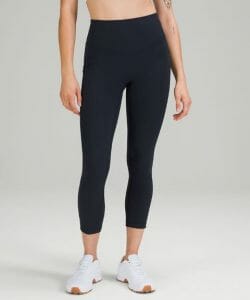 Avoid wardrobe malfunction or any bad experiences by investing in the right type of compression leggings. Although these are booming in popularity, not all brands that promise great benefits actually do what they are supposed to do. However, with All the Right Places pants, you have the assurance that exercising won't cause you extreme muscle fatigue and all the other undesirable post-workout effects. The cropped style also gives you a bit more breathability. These smooth and sweat-wicking leggings are also exceptional when it comes to dealing with cellulite.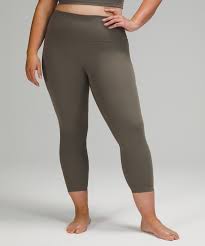 As you know, not all leggings are the same. They come in different materials and structures, putting some as the worst and Lululemon as the best. Whether you prefer exerting less effort in your exercise or going all out, the Wunder leggings can cater to all your needs in a pair of tight pants without letting you experience soreness. This is also a great pick if you're on a budget but want a Lulu brand. With only $59-$69, you'll instantly have in your hands an athleisure garment that's also made from Luxtreme fabric that's permeable, sweat-wicking, and cool to the touch.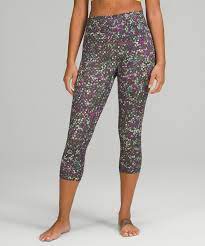 Compression leggings are just the best. Aside from the fact that they will make you appear slimmer, the way they are constructed also provides a unique massaging action that helps in circulating your blood and decreasing the appearance of cellulite. With all these benefits in mind, who wouldn't wear them every day? Try out the Wunder Full-On Extreme for an unmatched maximal experience. The ribbed luxtreme fabric feels smooth and slick for high-impact activities. Squats, runs, or yoga, whatever you want to do, this is a match made in heaven.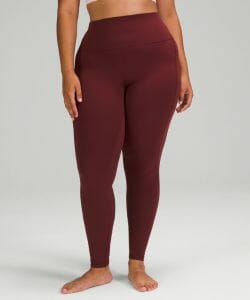 Powered by Nulu fabric, these leggings feel weightless and buttery. These leggings are ideal for low-impact workouts like yoga. Without a doubt, these can act as compression leggings thanks to their form-fitting quality and full support for your every move. Even though these are only best used for non-vigorous drills, the Align leggings remain impactful when it comes to your whole experience with Lululemon, especially if you like feeling naked. Another perk is that you can absolutely wear these for your grocery or school trips and more.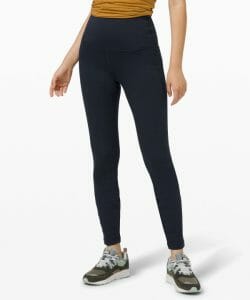 If you're always on the move, these will come in handy. Wunder Lounge leggings offer the perfect fit as long as you got the right size, of course, thanks to the added fabric that helps retain your shape. Even if you sit or stand for 30 minutes or so, you won't have to constantly worry about your blood flow or developing the dreaded varicose veins. A little circling of the feet every once in a while is enough to keep your body functioning at a normal level.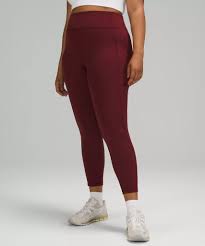 Workouts with a mix of aerobic and resistance training sure do have loads of physical benefits, but why not have more to the list by granting yourself extremely comfortable everlux-made leggings that are actually made for intense training? What you will feel is a fabric that's soft, spongy, and plush that feels cool to the skin, thanks to its fast-drying quality. It is highly supportive and fitting, but not to the point that it'll squash your bottom. There's a continuous drawcord to keep you in the right shape and a few pockets for your keys and bills.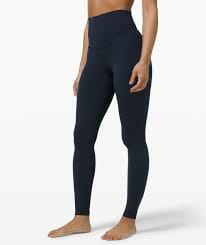 Get the full coverage that you need from a pair of leggings by grabbing Lululemon's Super High-Rise pants. From waist down to your ankles, you are definitely guaranteed whole support without giving you a super tight experience. Its Nulu fabric enables you to do moderate exercises, which means that every time you have to do the childlike pose or any other simple stretching of the body, the garment stays in place. There are hidden pockets in the waistband for your cards and keys and rest assured that they won't affect your whole sweat session.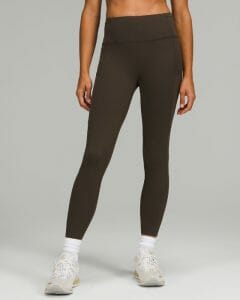 Make running easy with Fast and Free pants! They come in various attractive colors but putting aside the aesthetics, these leggings will get you hooked to the brand. You won't have to keep on fixing your leggings because they stay in the right place. The seamless-free ankle feels amazing, it is lightweight and very flattering. To put it simply, these are great compression leggings you should try, but be prepared to purchase more as you'll surely be tempted to create a collection!
With the rise of the brand, there will always be a Lululemon dupe out there in the market. And, even though they're somehow okay based on their price, Lululemon compression leggings remain unbeatable for so many reasons.