Know Which Is Better: Are Bralettes Healthier Than Bras?
Bras are short for brassiere, and are mainly used to support and cover the breasts. It is made of shoulder straps and cups for the breasts, and has developed into many other kinds and styles over the decades. The first modern bra, which closely resembles the bra we now know today, started in France as, what is called the "corselet gorge". It was a cut corset by a woman named Herminie Cadolle that made two separate garments where the top supported the breasts by means of straps and the bottom part remained a corset for the waist. While bras can protect breast tissue and provide ample support for the breasts, some women can find it uncomfortable and opt to go without it. Girls start wearing them as early as 8 years old, as the breasts develop, and later on start to find which amongst the many bras work best for them.
What Are Bralettes?
There are different kinds of styles of bras such as the wired bra, non-wired bra, padded bra, non-padded bra, full cover bra, demi-cup bra and many more, but today, we are specifically talking about a trendy piece of undergarment called the bralette. It is a type of bra that is less structured. It is lined instead of being padded, and it offers a more natural shape to the breasts. In short, it is very comfortable as it gives the breasts more air to breathe. While the material is more gentle around the body, it is also not too tight that gives that uncomfy, suffocating feeling.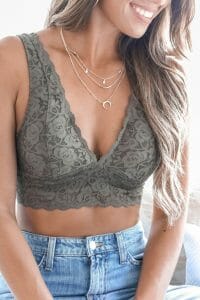 Why a Bralette?
Bralettes have been hitting the limelight for some time now, especially with celebrities rocking and sporting them. It looks stylish, special, sophisticated, and it really makes you stand out from the crowd. It is easy to wear, comfortable, and makes clothes that are impossible to wear, possible, just like scoop neck shirts, see-through blouses, backless tops and low cut tanks. It has an awesome quality of serving as a top and bra in one which makes it very cool and convenient for every woman, because there's no need to wear a bra under it anymore. It is a style staple that has become a must-have in every woman's wardrobe.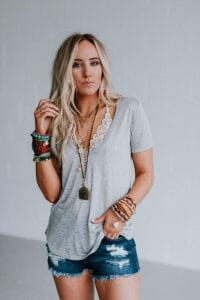 Comparing the Two: Bra vs. Bralette
As we have discussed about the differences of these two undergarments, the bra and the bralette, we can now compare the both of them with each other and see which really is better between the two. What do you think?
Both serve a purpose of providing support and protection for the breast. It is just that, bras are more structured, while bralettes on the other hand are more free-flowing. So if you're a woman who is not really fond of wearing a bra, a bralette could be a perfect option for you – it is comfortable, stylish, and provides more ventilation than the conventional bra. On the other hand, bras give a more seamless look under clothing for days when you need to dress well and look prim and proper. It does not attract unnecessary attention especially in a corporate and professional setting. It provides more shape and maximum support which gives you the structure that you want and the comfort that you deserve. It's a matter of personal choice of preference and looking into what works best for you.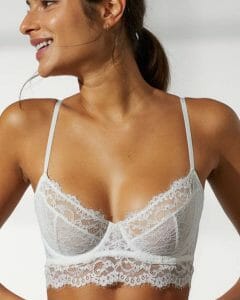 The Real Question: Are Bralettes Healthier Than Bras?
Let's cut to the chase and get right into it. The real underlying question is if bralettes are healthier than bras… For such a sensitive area of the body, bralettes are a way gentler option because of its lightweight and flexible qualities that provide great comfort to women whilst still providing some structure to the breast. It is indeed less restrictive and thus, often described as 'healthier'. But rather than being supported and backed up by scientific data, it is more of a personal preference. Bralettes, as said, can provide immense comfort compared to conventional bras, but in the same way, conventional bras give ample and solid support that lift the breasts and prevent sagginess. This improves posture and reduces the likelihood of back pain.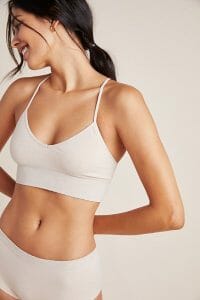 The Right Pick for You…
In a nutshell, both bra and bralettes provide tremendous comfort and flexibility. It's just a matter of personal preference and what works best for you, and where you find the most comfort in. So there is a huge emphasis on getting the right type of bra for you in the right size and in the right style, because the wrong bra will be the wrong bra and it will sit uncomfortably on sensitive breast tissue if not. A bra that does not fit properly can cause pain in various parts of the body like in the back, neck and the chest muscles, while excessively tight shoulder straps may also affect the shoulders. The discussion is more about how you will make the right pick for you in the vast array of options available out there.
Knowing your options is key, and trying out different types of bras and bralettes out there is vital to getting to know what really is for you. There has already been a lot of innovation out there that directly solves various problems that arise, so in terms of concern in health, one must take to heart and be aware that all of these are being taken into consideration. Just like how the first modern bra was referred to, in the history of bras, as "the well-being" – because could it be that they are after the well-being of all the women out there.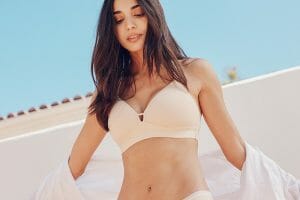 So, whichever you choose between a bra and a bralette, both are guaranteed to be completely safe for you. Free from worries – free your breasts and free yourself of what is supposed to be and what is not.