Best Headbands For Large Heads
For sure, there are times that have made you think that hair accessories are not for everyone. Well, sorry to disappoint you dear, but hell no! That could not always be the case for all gals who have large-framed heads! 
Now, if you are one of those pretty ladies who still want to look adorned and don't take head size as an excuse, then you have come to the right page! 
We have here prepared a few of our best headband picks that could  flatter your hair styling (or make your head look smaller, too!). All for you to stop asking that jarring question, " Does my head still look large?". We bet that you'll love headbands more than ever after browsing this article!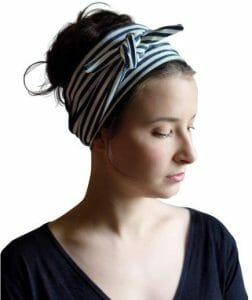 Are you going all-in for the beach? Then start the get-up right by taking a pretty white-and-blue stripe headband with you! Not only will you be able to get your hair in place in breezy sea winds, but you will also get that summer mood rolling! Perfect too, if you have a light to a bright-colored two-piece suit, yeah?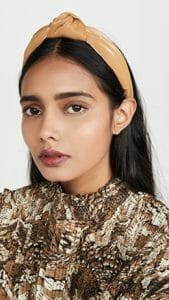 Who doesn't love brown accents? This natural color, along with other neutral hues, is among one of those palettes that can be held high in your hair and emphasize the elaborateness of your fashion outfit. Neutral colors are not so imposing but are perfect in giving that tinge of a fresh look to your daily clothing style.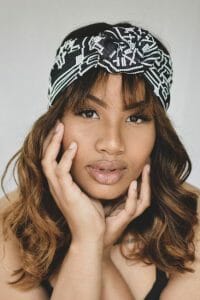 If the clothes look 'basic' to you, a fancy headband may do you a favor! Like for our model here, graphic design can take your hairstyle to an urban, youthful level, and with your clothes, give that punk rock style to complete the mood! If you are off to get this accessory, see that they are of two-colored tone.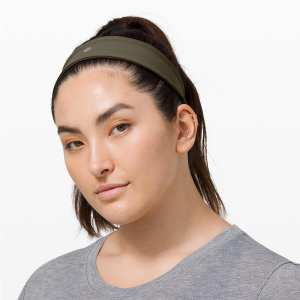 The simple headband on those gym and drill sessions! Markedly a signature item for those exercise-lovers that want their hair off from their face during training and other extraneous movements, this simple headband can be easily anyone's favorite. If you are off to a more functional kind of head accessory, then this item is for you!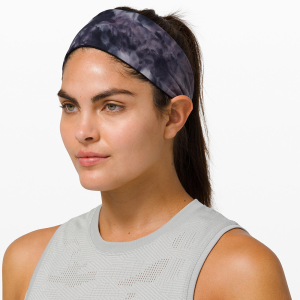 Tie-dye design speaks of some beach or seaside strolling to some or a hyped-street way-out for some. Anyhow, getting one for a headband is like doing fashion in a fancy way. After all, no headband stands offbeat when it is about styling your hair in different ways!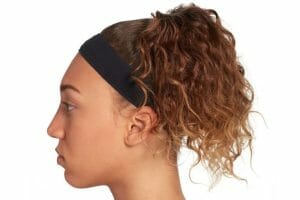 Your headband doesn't have to be all designs and fancy-styled. You may try to get this basic, raven headband perfect for your blonde or copper highlights! A black headband can emphasize your face's frame, too— no matter how volumized your hair is!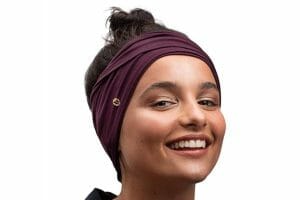 Violet is a royal color that has always been a part of a women's palette for make-ups or clothes selection. It is much like a color you see in the women's wardrobe than men's! You may like having it in a wide scarf-like headband just in our model here. Garb on violet accents for those matching lilac outfits!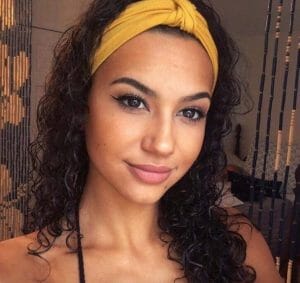 A lot of thumbs-up for yellow headbands! The brilliant color goes well with so many radiant-style outfits and whatnots, making it worth the inclusion in your accessories. Well, what to say? But, do yellow when you want to look like you're walking under sunny air!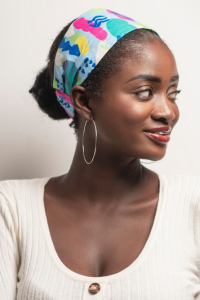 Colors are adrift when you walk in a crowd! Please your hair with a treat of colorful hues and take your whole outfit to the next level. You can don this one, if you feel like wearing some plain tops, today!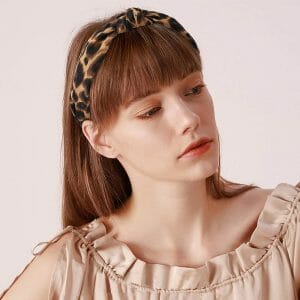 Why not splurge into some fauna band in your head? You would surely love how animated and how dramatic it changes your day's mood! If you are going for overalls of browns, blacks, or whites, maybe getting this headband will complete the look you are aiming for.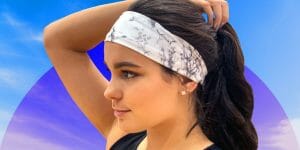 Talk about easy outdoor walks or cycling. Headbands can be your next ally for those grace times! How about taking one with a marble print? If you love minimalist designs, this headband must be yours already!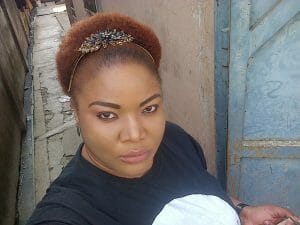 For those days you feel like queening, take a tiara-inspired headband with you! You may get one from these precious items on shelves, most likely made of metal or brass material. Plus, won't you agree that gems and jewels always belonged to women?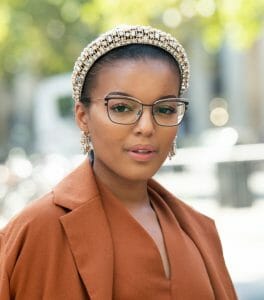 You might have seen these eye-pleasing foam headbands everywhere. They are catchy and embedded for glamor! The design can overpower your clothing and yet can still do the job! If your day calls for an extra fashion statement, don't doubt wearing this in your head!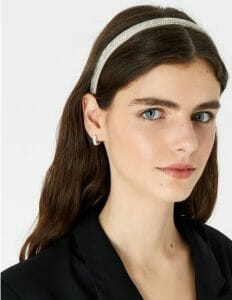 Silver and shining things must be at the top of your head. For sure, all eyes will be on your hair that has that sparkling accessory. Why not fancy wearing such a headband at a night affair or any courtly occasion!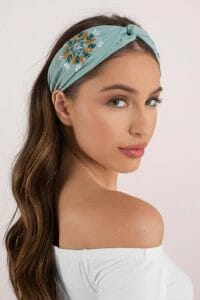 Why won't you love headband accessories when they can bear you that one impression you need for the day? There should be a unique printed headband for you, for all those upcoming events that you are attending, of course, if you love headbands that much!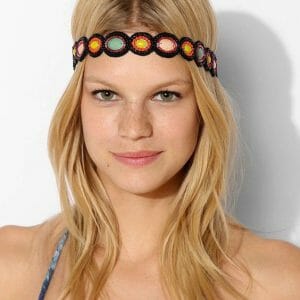 And there goes the headpiece that you would call for bohemian style! If you are opting for a different fashion for the coming weekend, why not try something unexpected of your personality? Anyway, fashion styling will always call the creative in you!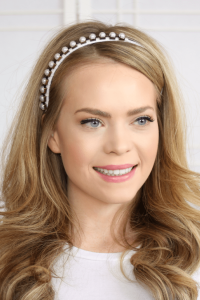 Pearls, of course! We bet anyone can notice you even from afar with these lovely beads. This one also looks best on ash blonde or honey gold-hinted hairs, a must-have too on your bucket list!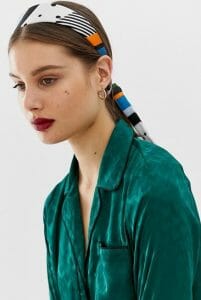 And here comes the headband that goes as long as your hair gets! Though kidding aside, this linen-strapped headband is beautiful for those tresses and locks that you always love flowing like a golden river!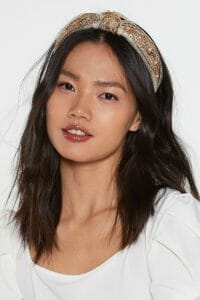 Do you love delicately-designed accessories? Then we guarantee that you won't say no to this small paisley treasure for your hair! Your long hair would surely take more glances than usual, just by taking this exquisite make outside the home!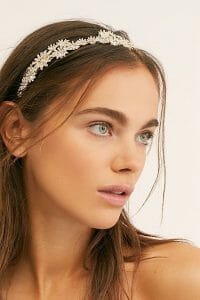 Yes! A headband can make you look like you're wearing a strand of flowers in your hair, too! You will never run out of choices for blooms for your head, as there is always a range of colors and dimensions that you can easily pick from your nearest department store!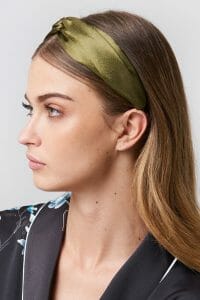 We always have that tickle for satiny things, right? If you got such a headband, then for sure, you know how luxurious it gives the wearer. Match it up with your silky clothes, too!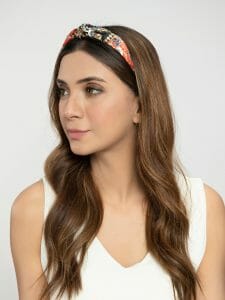 You might have liked seeing patterns of turbans into those smaller headbands, do you? Well, you can have one from any online shop today— that we know for sure. Wearing one makes you look prepped-up even in those no-makeup days!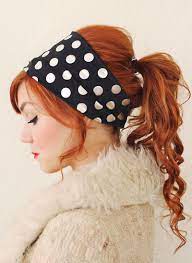 The never outdated style of polka dots must never be off our list. The pattern is always free and easy to come along with clothing. If you are in the mood or feeling a bit nostalgic for some golden years, then wearing the pattern could be something worth another try!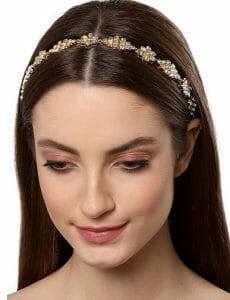 Here goes another to make you look meticulous and pretty at the same time! For your fetish on shimmering and tiny details, choose something like this rhinestone headband that looks expensive and suitable for any kind of outfit you try to put on!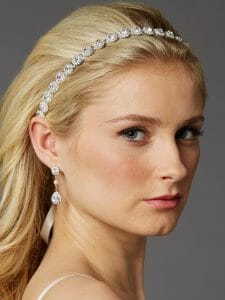 Princess gowns and more dainty jewelry, your hair must be well done with diamond gems, too! Never will you feel low in a headband that stands tall in your head! Talk about confidence while walking down to a ball!