Most Comfortable Headbands: 10 Comfy, Non-slip Headbands for All Occasions
A headband is a serious fashion statement. Wearing one can either make or break your day. With loads of options available, there's a good chance you'll end up buying the wrong one.
As you know, tight headbands can cause discomfort like a headache or pressure around your head. Even constantly using it can cause hair breakage. When this accessory that's supposed to up your game becomes a problem, your confidence may go downhill.
Prevent that from happening by going through this article. We will guide you on what features a quality headband has as well as which ones are worth buying. 
Let's start!
What to Look For in a Headband
With thousands of headbands being sold worldwide, not all are guaranteed to offer comfort. We can see that certain headbands, no matter what type, don't satisfy people based on customer reviews on online shopping sites. 
This has something to do with customer expectations and product standards. Possibly, the product is subpar at best or it's an inappropriate choice for a certain purpose.
Spare yourself from wasting money by knowing what exactly to go for when it comes to quality headbands. 
Width
A headband with a thicker width is comfortable to wear for long periods. It is reliable in keeping the hair in place, keeping even your baby hair from changing the course of your hairstyle. Thicker headbands are preferred if you're doing any workout sessions or sports activities like lawn tennis and cycling.
The only downside about going for a wide headband is that it can be difficult for your hair to be styled. Thin headbands are more ideal for use so there would be more room for the hairdo. 
With thin headbands though, the hair must be sprayed since this type of headwear won't reliably hold your hair together for a long time.
Purpose
Headbands are made in different styles which may either be used for spa treatments, gym or simply for casual wear. Some can be dual purpose and if you find something like that, it's definitely a real money saver. 
Know what the headband is for before you place something in your cart as you shop. A casual headband is not meant for workouts while a spa headband wouldn't be the most flattering headpiece to wear in public settings.
Elasticity
A high-quality headband shouldn't feel too tight on the ears. This is why certain brands are now becoming innovative by adding in a feature that would enable users to adjust the tightness and the looseness of the band.
Others offer a one size fits all product so those who aren't sure about the size of their heads can play it safe by going for what would most likely fit.
Material
If you're after a casual headband, the material won't really have to matter. You can go for cotton, metal, or even plastic. However, going your way to the gym would need a different type. Something that would absorb or wick away the moisture for a dry feeling the entire workout sesh.
It's the same with spa headbands. When you wash your face, water may drip and wet the floor which would add up to your list of chores. So, make sure you're wearing the appropriate headband material for a superb and no-hassle experience.
Design
This usually boils down to preference. There are lace, turban, embellished, puffed, metal, floral, and padded headbands or one with a pattern for you to choose from. You can also pick a color according to your taste. 
10 Most Comfortable Headbands for Any Events
Having known what excellent headbands have in terms of characteristics, it's time to check out why thousands of people go gaga over what headband product.
Admittingly, it's not easy to filter out the best ones in this article as there are countless of them. So, we have chosen those that are popular in the crowd without, of course, ignoring the aspects needed from the right headwear.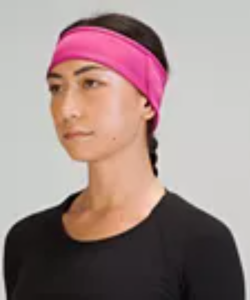 Most of us love to do our daily jogs early in the morning. With the sun yet to rise, it sure can feel cold while you do your usual number of laps. Lululemon knows how to deal with this hence why they made the perfect headband for those who want to keep their ears warm. The Run For It all Earwarmer is designed to cover the ears and protect them from the chilly breeze. It has a thick width as well to keep the hair in place to the back. It is 82% nylon and 18% lycra to guarantee a comfy feeling throughout your drill.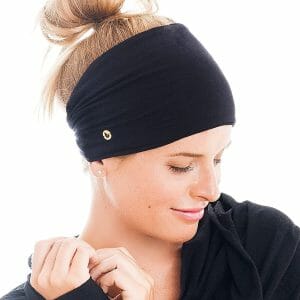 The BLOM turban headband is best worn by women who want to look effortless yet pretty during the weekend, perhaps. It's super comfortable to the touch as this is made from rayon which is a synthetic fiber made from natural materials like bamboo or beech trees. Of course, if your outfit exudes a bohemian vibe, this type of headband would be the perfect puzzle piece to complete the entire attire. There is absolutely a good reason why this is currently one of Amazon's Choices right now.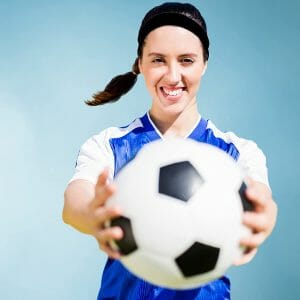 Have a comfortable headband which can be a relaxed option if you want to keep your hair on the back while you do your daily pilates, yoga, sports, or even grocery shopping. It's made from polyester and cotton so this being soft is no question at all. It's available in white and black, so for all you minimalists out there, this might be the best headband for you. Guaranteed, it is of premium quality, washable, and lasts a long time. To add, this multifunctional headband that doesn't slip easily can be used for casual purposes.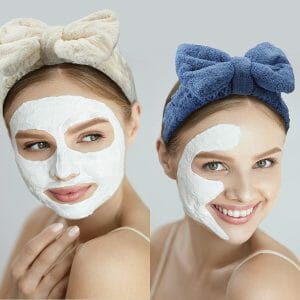 In taking care of your skin, we all can agree that you can't have a good start without tying your hair first. Unfortunately, doing that isn't enough as some unruly parts of your hair may still end up sticking on your wet face. This is why you should grab a Hicarer Spa Headband for yourself or for your sister or friends! With its microfiber material, it certainly is capable of absorbing water at least seven times its weight. It's going to be your partner in crime whether you do your spa facials, skin-care treatments, or whatever it is to keep yourself looking youthful.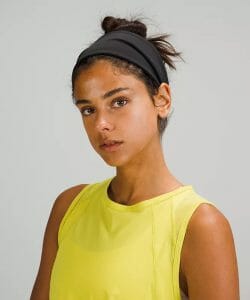 Just granted yourself a fringe as part of your total makeover? It doesn't have to be another challenge to your usual routines. Keep it off your face whenever needed by wearing this Lululemon Fringe Fighter Headband. What's great about this is it is reversible and it comes in a thicker band for a wider hair coverage. It's great for yoga, workout, training, or jogs. With proper care, this Lululemon Headband will last you several years, so it's worth every penny!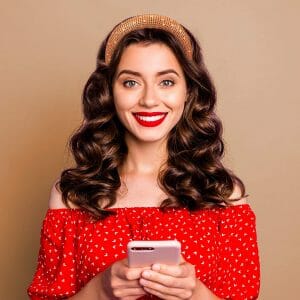 Preparing for a party you are invited to isn't done overnight. If it's coming in a few days and you're still unsure about how you would do your hair, perhaps you're missing an essential piece of accessory which is a headband. Glamor yourself with this rhinestone padded headband placed neatly on your curled hair. It's charmed with shiny crystals and it's definitely not going to sacrifice your comfort as it has no teeth that might scratch or irritate your scalp. With its design, this is best used for formal events or luxurious gatherings.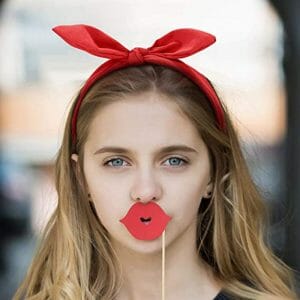 It's undeniably chic to go out with a timeless knotted bow headband as a hair accessory. Whether you are about to meet with new people at a festival or go out on a date, this will surely spark a positive impression of you from others. The perks of going for this brand are comfortability, breathability, non slip feature, and durability. It won't also feel too tight as the back portion of it enables you to stretch it until it fits.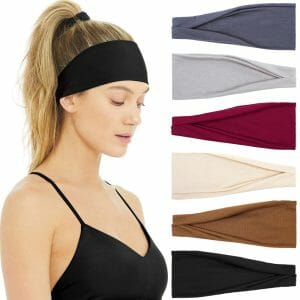 It's good to have several options in your closet when it comes to sports headbands. As the other gets washed, you would still have one that's fresh for use. Among several brands is Huachi which manufactures sweat-wicking headbands for men and women who love to steam off. It is made from polyester and spandex, so expect it to feel soft and light, it's almost non-existent on your head. You won't have to constantly fix it in its proper place too as this has a non-slip feature. When you sweat, you won't be dripping in your own perspiration as the fabric thoroughly absorbs moisture.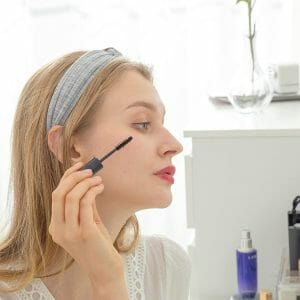 Sunolga continuously makes their customers happy with their knotted headbands that don't have to be worn all over your head. This comes in different colors like pink, mint green, red, and white. The edges stop and rest at the back of the ears for easy placement should you be in a hurry in accessorizing your hair. The material underneath is plastic for a rightly tight fit and on top is a styled cloth to create an appealing visual for you and the onlookers. Truly, it is lightweight and it stays in place for the whole day of your errand or adventure.
Have a relaxing feeling while you apply your expensive face masks and night creams without any hair strands getting in your way by throwing on a piece of the Whaline spa headband. The terry cloth fabric used makes certain that its user would feel a soft headpiece around the head which will add up to the entire me-time experience. It is strong and adjustable no matter if you have a small or big head. Of course, it is skin-friendly too so you won't have to worry about getting a new pimple the next day. This may not be used as a casual headband, but this definitely can be an alternative for your yoga headwear.