Best Purses for Moms: 14 Indispensable Bags You Need
Moms have it all in their purses. They have to because who knows what the kids will be needing while out! Whatever the occasion is, packing a bag is like preparing for the most extensive expedition. Everything has to be set for the unknown.
If you are a mom, your best weapon at hand is nothing else but your magical, durable purse meant to carry anything from chapstick to baby wipes. Expect the kids to hand you random pieces of items and then ask to have them back within just an hour.
While you seem to carry your entire home in a bag, the priority is centered on being organized and precise. This is only achievable if you have the style of purse that not only best appeals to your aesthetic preferences but as well as the compartments and resilience you find ideal. Here are the 14 best purses for moms like you!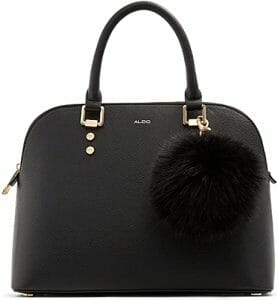 Just because you're now a mom, style and class are tossed out of the window. Maintain your fashion preferences without losing your practical sense. A dome-shaped handbag can carry a huge load starting from your kid's tablet to her colorful sunglasses. There are pockets structured inside and you can store your protein bar there to refuel your energy midday! Guaranteed your mini-me wouldn't be able to find your food treasure as she clutters more stuff inside. The Aldo satchel purse is highly durable and is made from faux leather. It has a puffball outside too, a fashion statement that adds character to your carry-on.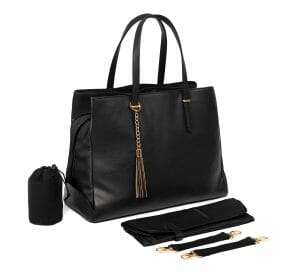 This is going to be the new tote bag you'll love! This classically-made handbag is perfect for shopping, beach outing, park strolling, and daily use. Wherever your baby's life takes you, the Baby Sense organizer purse will aid you along the way. Its smart yet functional design was planned out with you in their mind. There are two bottle holders, seven interior pockets, two external compartments, and a top opening with a dual zipper system. It's surely a must that your diaper bag be as ready as you are!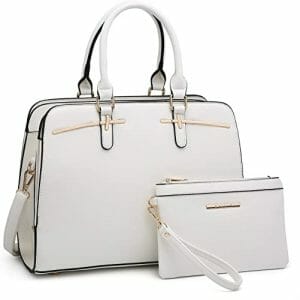 Flaunt a revolutionary handbag that is like no other! Well if we ignore the presence of a Birkin bag, of course. Defy the societal expectations that expect moms to look unkempt and haggard while holding a feeding bottle with a napkin on the shoulder. Although it's true that becoming a mother is a challenge, we are here to aid you in getting back your confidence. We all need to use a bag whilst out so why not go for one that's luxurious yet useful? Dasein tote bags are made of high-quality materials, functional to the max with their compartments, and a long shoulder strap to transform them into a crossbody bag.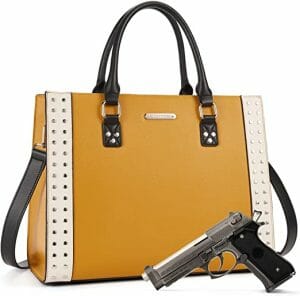 Have a break you deserve even if it occurs every once in a blue moon. If your kids are being watched over by their meemaw, carefully sneak out with your hubby and directly head to the restaurant you first had your date. Bring back the spark and remind yourselves why you got married in the first place! For a daytime date, this Bostanten leather handbag will perfectly match your summer dress. Be vibrant, fun, and chic!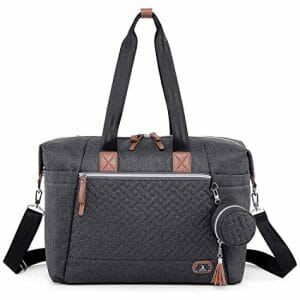 Looking for more storage options without having to carry more than one bag for your family trip? The Dikaslon travel tote is what you need! This is a true fan favorite which is why it's under Amazon's Choice. The shoulder strap is easy to adjust, there's one pacifier compartment provided, multiple pockets for all baby essentials, and other pockets for quick storage. The way it's designed aims for a unisex look and on-the-go functionality. It's not heavy, truly affordable, and worth getting immediately!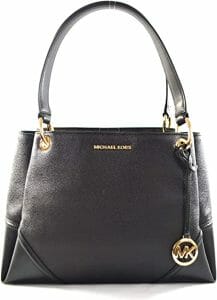 When you need a spacious yet stylish bag, turn your head to Michael Kors. I know, it's a designer bag, but why not get one, right? It's worth strutting but at the same time, the practical sense remains. Putting aside the famous luxury label, we'd see why it belongs to the list. It has three compartments, an inner zipper, and a convenient metallic bag button to close it up. On top of all that, the exterior, I mean– speechless! It's timeless, sleek, and worth all the compliments. The signature logo hangs on the low side end, a subtle piece of perfection.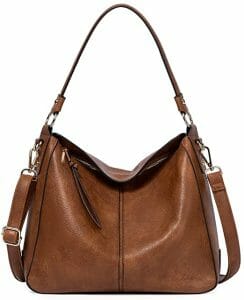 Have something that would hold all of your kid's essential items (like coloring books and crayons) by looking no further than this Cluci vegan leather-made purse. It is so spacious inside you can throw in everything on the checklist like iPad, cosmetics, water bottle, cards, candies, and an extra shirt for your kid during a hot day. If you are always on the go, you can transform this into a crossbody bag or simply detach the strap if you prefer to carry it with your hands. As this comes in over 20 colors and styles, finding what you like has never been simpler.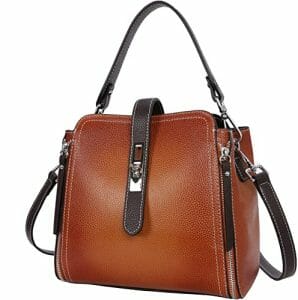 At the end of the day, all you need is one reliable bag. It's already hard work raising your kids and the last thing you want is a bag that gives up so suddenly. We hear your clamor, moms! Invest in a top grain leather-made multifunctional purse with high-quality silver hardware and polyester lining from Heshe. There is an all-around zipper on both sides to keep it well-designed but not too overbearing. The contrasting straps make the overall appearance seem even more timeless. Compartments are abundant inside and the whole bag can be closed up by a zipper. This purse can have everything you need before leaving the house.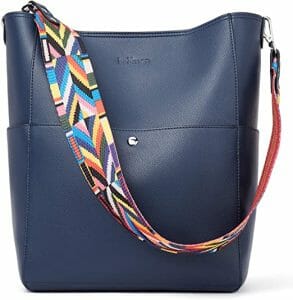 Every mom needs the best purse, particularly one that's in a crossbody style. Wear it over your shoulders for a hands-free accessory. Now, you can tend more to your kid's needs without anything taking up the space in your hands. This Bromen purse has a magnetic closure for easy access. Moms who love to keep things basic would love the pure color of this made-for-travel bag. But, mind you, there is an attractive pattern across the shoulder strap. With an outer and interior pocket, you can conveniently slip in your phone and keys. Anyhow, we can't get over all the colors this bag can come in. Grab a few to match certain outfits in your wardrobe!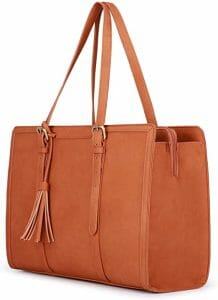 Drowning in diaper-looking bags? This mom purse might be the answer to your prayers! This sleek bag from Ecosusi features first-rate construction for moms who love to keep themselves stylish. The PU leather in itself is robust so all things placed inside can be carried without a single strap snapping! It has a strong magnetic button, an adjustable shoulder strap to perfectly fit your shoulders, a smooth zipper for the middle compartment, a bottom stud, and elegant fringes on the side. This is going to be your everyday purse, especially if you're a mom who runs her own business.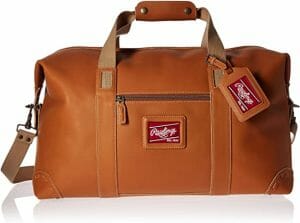 Twins, triplets, quadruplets. No matter how many babies you have at the moment, moms, we won't forget about you. Your needs are our priority, hence why we've looked across all corners of the internet just to find the perfect bag that can carry double or triple the amount of essentials your babies would need! The Rawlings Duffle bag is generously spacious, well-constructed, and is made from premium leather. It can certainly carry numerous feeding bottles, napkins, wipes, extra clothes, and diapers. Talk about the maximum effort from a bag!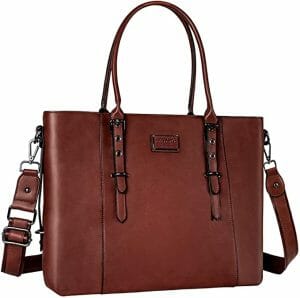 Have something that's not too overpowering in design and color. The PU leather-made Mosiso tote mom bag is exactly what you need. Looking beyond its physical appearance are its multiple inner partitions so you can have a space for yourself, for your kids, and other miscellaneous items. All you're looking for in a purse is embodied right here. From the elegant handle, strong metal buckle strap, smooth zipper, adjustable handle length, down to the bottom stud, moms like you sure will find this a must-have for all occasions.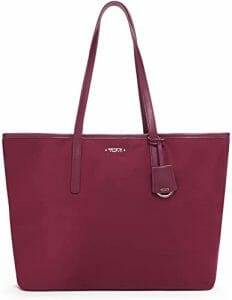 For any mom who loves shoulder bags over crossbody ones, the Tomi Voyageur tote can be your new go-to bag. From its label itself, the purse is meant to be used for your everyday hustles! The main compartment can be accessed by a smooth zipper and right then and there is a spacious space for all your valuables. Your kids can even put some of their things inside! You won't have to worry about your purse's capacity in carrying things, because this is one resilient accessory that's made from leather. Compared to other regular bags, this one might cost you more but it's undeniably worth buying.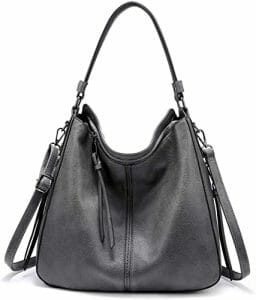 Have a vintage bag in your purse collection if you may. This bucket carry-on is far more practical than you think. Inside, you will see six interior pockets so your stuff won't mix up. It's one step to being organized too! There are side pockets outside so you can insert your phone and cards there easily while you rush to your kid who's asking you to give him a push in the swing. It's dual-purpose too! You can wear this as a shoulder or body bag, whatever you prefer. The color is chic and fashionable, but if this doesn't vibe with you, there are over 30 other colors you can check. Pretty insane!