11 Calvin Klein Bralette Outfit Ideas
There's a lot of innovation that the Calvin Klein brand is trying to market towards underwear clothing. But this is especially true with the bralette products. Not only are they crafted for women's comfort in movement, but they also maximize the whole getup of the wearer for the day. Here are the best styles that you may want to consider for those Calvin Klein bralettes that you might have recently bought: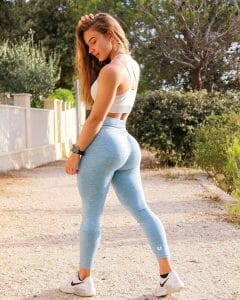 This whole outfit is a breeze to wear in gym sessions. With comfy shoes and matching jogger pants, a Calvin Klein bralette is all you need for your top!
With the more hugging coverage of the bralette, you will have more freedom with movement whatever drills you will be practicing for the day. The style is not even so off for your mini-marathons down jogging lanes, and with the right fit, there's no need to worry about covering off in a shirt.
The benefits of having the sporty style bralette are profound for your heavy physical exertions, too. Having it to support your chest also means that your busts won't be much on your way when you move or when doing heavy drills.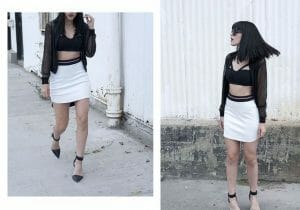 You look like a popping fashion icon when you recreate your whole night-out style with a bralette and a voguish cardigan. If you are aiming to flaunt some skin, then this trending bralette look is worth a try! You might like to do it with a pencil skirt or high-waist pants. Anyhow the key to slaying the look must also be the colors and accessories you will choose.
For one, you can pride your whole look with some shiny shades or dangling silver earrings to get on with the night's activities! Taking inspiration from a few IG personalities' OOTDs will help you rock this look in different ways!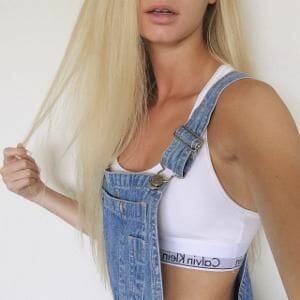 Another styling sense is wearing your favorite denim jumpsuits over your bralette. Your top outfit does not have to matter if you have something like a jumpsuit to help you look fashion-conscious, even if you run out of outfit ideas! The cover-up the jumpsuit offers can be essential for you if you do not want to don some shirt on.
If you are not confident enough to use a bralette on itself, then the layering of this clothing can ease your worry. Plus, you can pride yourself in the quality of clothes you wear, and of course, that is with a bralette with a Calvin Klein brand on it!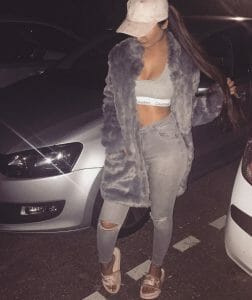 Are you going out in gusty weather but do not want to put so many clothes on? Then flail an open-front jacket or coat over the bralette! Well-designed inner clothing can already complete the top look for you, but when it comes with the bralette, a coat or jacket will be handy to cover your body against certain weather conditions.
Well, it does not always have to be weather or outdoor circumstances to wear that quality coat that's been hidden in your closet. Instead of having that luxe outerwear waiting for the next season, why not have a dress-up to a casual theme with the bralette as your top?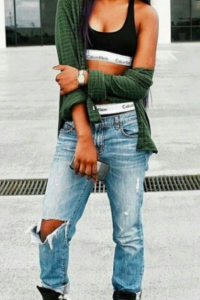 Another leisure look to achieve is with classic ripped jeans. Wearing one with the bralette means that you are aiming to walk comfortably in the streets today. Whether you are out for some neighborly duties or just going for grocer activities, the duo outfit will leave you at ease in your movement in those relaxed hours. Prep up some nicely-laced sneakers or boots before heading out!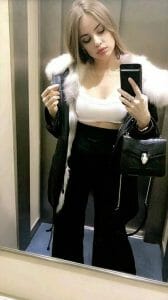 A whole monochromatic style of an outfit will make you look less sloppy in your OOTD planning. Play with some hues of one color to achieve the personality you want to show off on your trip outside! Before taking that selfie, give some attention to your accessories, too. You might like to match the color of your bralette with your eyeshades or shoes.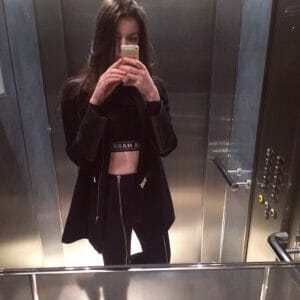 Black bralettes are so game for foxy layers of clothes! The ensemble is perfect from day to night of lounging or booze escapade with friends. A Calvin Klein bralette has its brand designed on its band and so for you to pride the clothes you wear. Remember that black is essential in slender looks, too!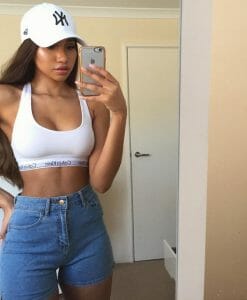 For those cozy afternoons, denim shorts can be your best pick! You may opt for the one that is more high-waist style to let just a part of your abdomen peek. Pick a belt by your choice and add that highly street-fashion cap! You may pair the color of your cap with the bralette or with the trousers you chose.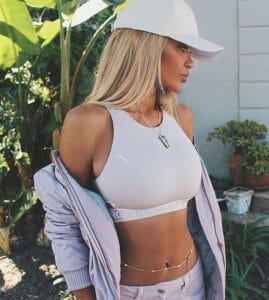 Statement necklaces are excellent top adornments and this goes the same with the bralette you prepped on! Dangling chain links are fine, and may sustain you a swag aura if you are out in the crowd. Picking neck jewelry that lay low gets a viewer's attention to the stylish bralette that you wear. Talk about underwear that is meant to be seen!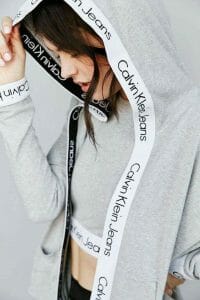 Hoodies might already be in your everyday wardrobe and you may even have tried posing with it while only wearing a bralette. While the layering of these two clothes is not outlandish anymore in these modern times, you might also love to wear it more on your heavy exercises and gym drills or simply for your strolls down the block.
You may try a gray hoodie jacket over a white or black Calvin Klein bralette, for example. By doing so, the impression that your neighborhood will get of you will be more sporty and relaxed. That's some revving up in the fashion sense!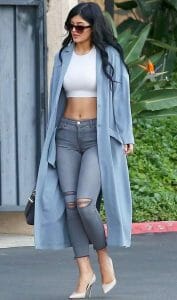 A modern way of wearing the Calvin Klein bralette can be like in a semi-formal to a formal style. This glam idea has been done on runway shows, and really revolutionizes the way we view underwear. Go try this whole new look with some suit and plaid pants and you are already hyping a celebrity outfit! Take also with you a matching handbag or purse so to have that chic vibe!
You may take inspiration from a lot of models and celebrities today who are confident with recreating fab bralette looks. For one, just watching Dua Lipa's MVs or glancing at Bella Hadid's outfit-for-the-day will give you ideas on how to give your routine clothes a new fashion taste.