Best Hobo Bags for Petites That Will Match Your Body Type
The old normal showed the popularity of small, structured bags where we can only fit our essentials – a smartphone, credit card or a wallet, keys, and maybe a lipstick or powder compact. But nowadays, this trend has drastically changed. 
Our handbag and shoulder bag essentials have expanded to accommodate our priority to heightened hygiene and protection. It now includes mask storage cases, mask tools such as holder lanyards and extenders, antibacterial wipes, sanitizers, hand cream, and even wearable air purifiers – all of these on top of our gadgets and keys. With all of these new essentials, maintaining a small bag is impractical and calls for a roomier bag. And guess what handbag style is the best answer to this dilemma? A hobo bag.
The Hobo Bag: The Name, The Style Marker, and a Quick Trip Down History Lane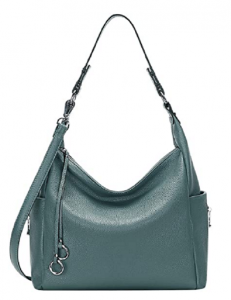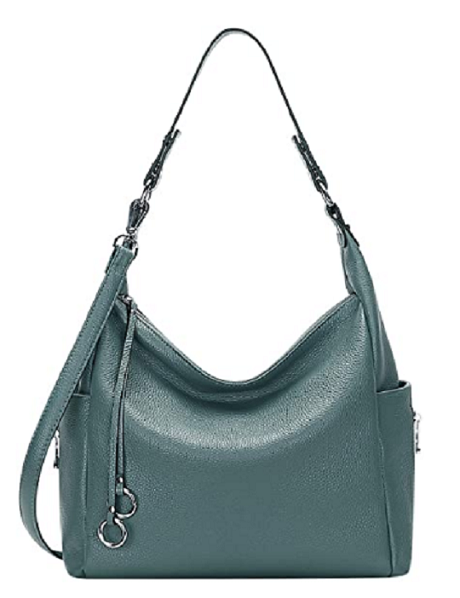 A hobo bag is known for its crescent shape, with a long strap that can be slung over the shoulder or adjusted to be worn as a crossbody bag. In general, hobo bags are large and are made from soft, flexible materials that give it its characteristic slump or slouch when it is set down.
With this long shoulder strap and slouchy structure with room enough to carry a lot of things, this handbag resembled the baggage of hobos. A hobo is a term used for poor, and usually homeless, migrant workers in the United States in the 19th century. Hobos often wander and hop on freight trains looking for work with their belongings wrapped in a sack called a 'bindle' which is tied to a stick then perched on their shoulders as they travel.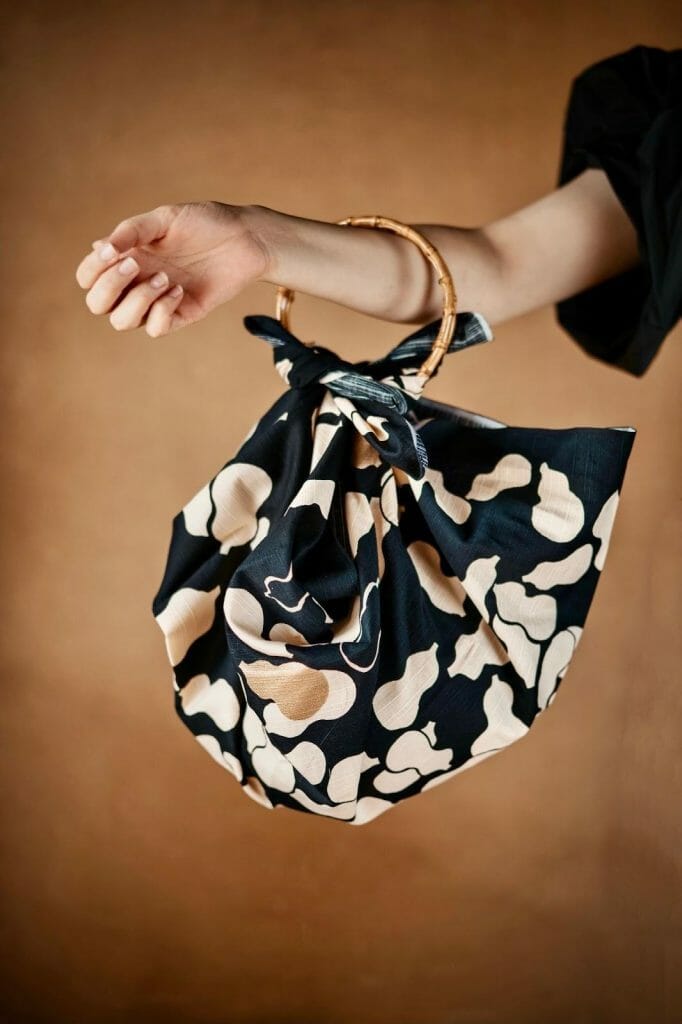 According to Tony Thorne, a specialist in slang, jargon, and cultural history in King's College London, the term "hobo bag" as a style marker for handbags that have a long strap and a large, slouchy structure appeared for the first time in 1936 and it retailed for 35 cents. Even with this early start, it was not until the 1960s, with United States First Lady and global style icon, Jackie O began sporting hobo bags with her chic outfits when the hobo bag became the "bag of the season".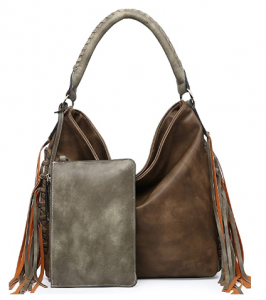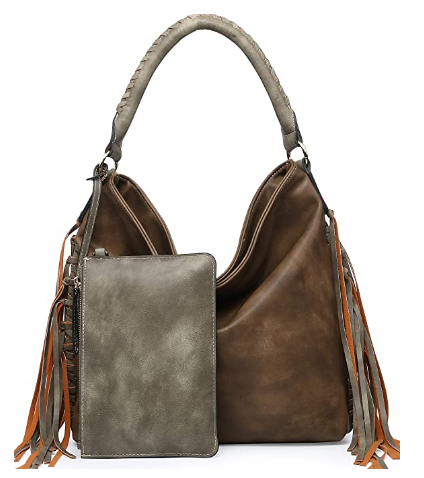 Ever since then, from big-name fashion houses to more accessible brands have created their different takes on the hobo bag. The hobo bag's material has seen different variations from patterned textile hobo bags, suede hobo bags, linen hobo bags, and canvas hobo bags. It also has seen a change in the structure like hobo bags with a firm base but soft, slouchy leather which was designed by Karl Lagerfeld for the House of Chanel's collection "Gabrielle", which was named after its iconic founder and even a variant of a hobo bag with a longer strap that can be worn as a sling bag or a crossbody bag.
As a practical bag that has a distinct style, the hobo bag remains to be a style staple and a closet must-have owned by millions over the world.
Will I Be Able to Rock a Hobo Bag Despite Being Petite?
Absolutely, yes! Even if you are petite, the fashion rule of thumb is to pick the bag size that is proportional to your stature. The best route to go is picking a hobo bag that will not dwarf your frame and the beauty in it is that there's a handful of hobo bag options where you can choose from. 
When it comes to your figure, the fashion rule of thumb is to pick a bag that complements your body type. If we apply the fashion rule of thumb on body height and size for petites, the classic hobo bag with its large size is an automatic no-no because it will overshadow the frame of its carrier. 
Does it mean that a petite woman will have to put their hobo bag at the back of their closet and kiss its practicality, elegance, and comfort goodbye, forever? The short answer is no.
With a variety of designs and takes on the hobo bag, there will be designs that will flatter petites of any body type. All it takes is a bit of guidance to balance your figure and complement your assets with the right design of the hobo bag. With that said, here are 5 hobo bags for every petite body type.
The Best Hobo Bag According to Your Body Type
1. Petite rectangle or straight body type
A rectangle or straight body type means that your shoulders, waist, and hip are of the same size.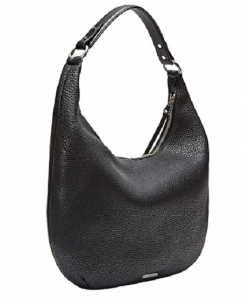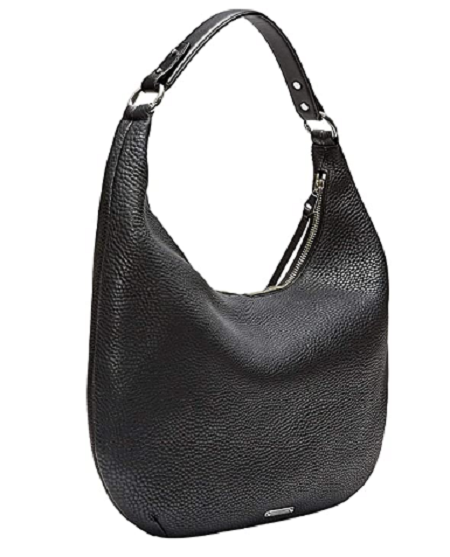 With the shoulders, waist, and hip of the same width from one another, your figure will look relatively oblong. The classic hobo bag design – wide and slouchy – will flatter your figure. The classic hobo bag's crescent shape and slouchiness will add curves to your body size and figure.
Also, make sure that the bag falls somewhere in line with your bust or until it is level with your waist and not any lower or you will not get the added curves that this hobo bag design offers.  
2. Petite hourglass body types
An hourglass body type means having a well-defined waist, and the bust and hips are of the same size.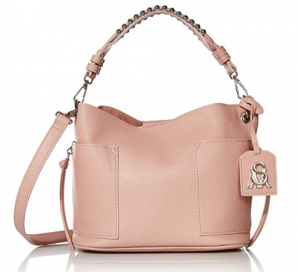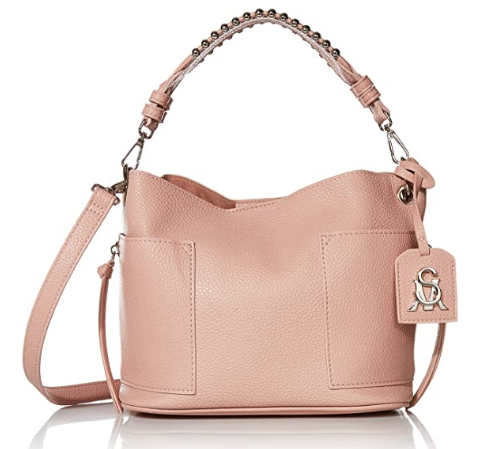 Any style of bag flatters the hourglass body type. It is the same with hobo bags – you can rock any hobo bag design. Just remember to balance the size of the bag to your size – if you have this body figure and in the plus-size range, a small hobo bag the size of a purse may make you look bigger but a mid-size bag may flatter your figure.
Since your body type works well with any bag shape, experiment with different lengths and sizes of the hobo bag to be able to find the perfect fit. You can even try a hobo bag that can be slung over the shoulder with its shorter strap and a crossbody bag when its longer strap is used to take advantage of its versatility.
3. Petite inverted triangle body type
An inverted triangle body type means having shoulders that are broader than the hips, with little to no definition on the waist.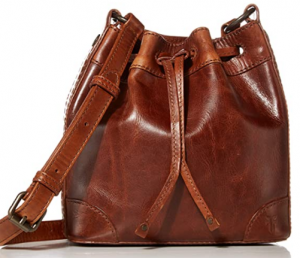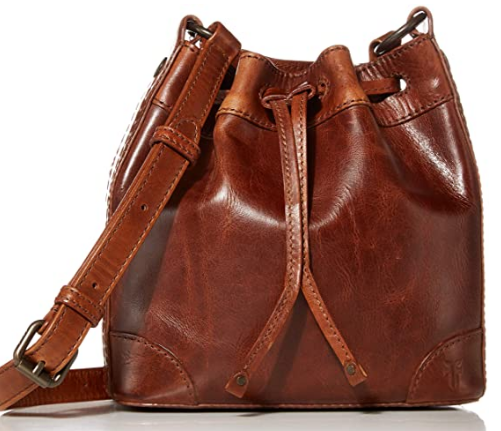 A bag that will accentuate your hips and waist is the best for this body type. Bags with longer straps are the best kind of bag, like the cross-body bag. It will balance the top half and bottom half of your body while giving attention to your waist and hips and diverting the attention from your shoulders. Opt for small to mid-sized hobo cross-body bags to avoid making the bottom half of your body look busy and heavy.
4. Petite pear body type
A pear body type means having narrow shoulders and a waist that gradually slopes out into a larger hip.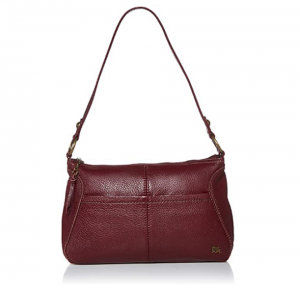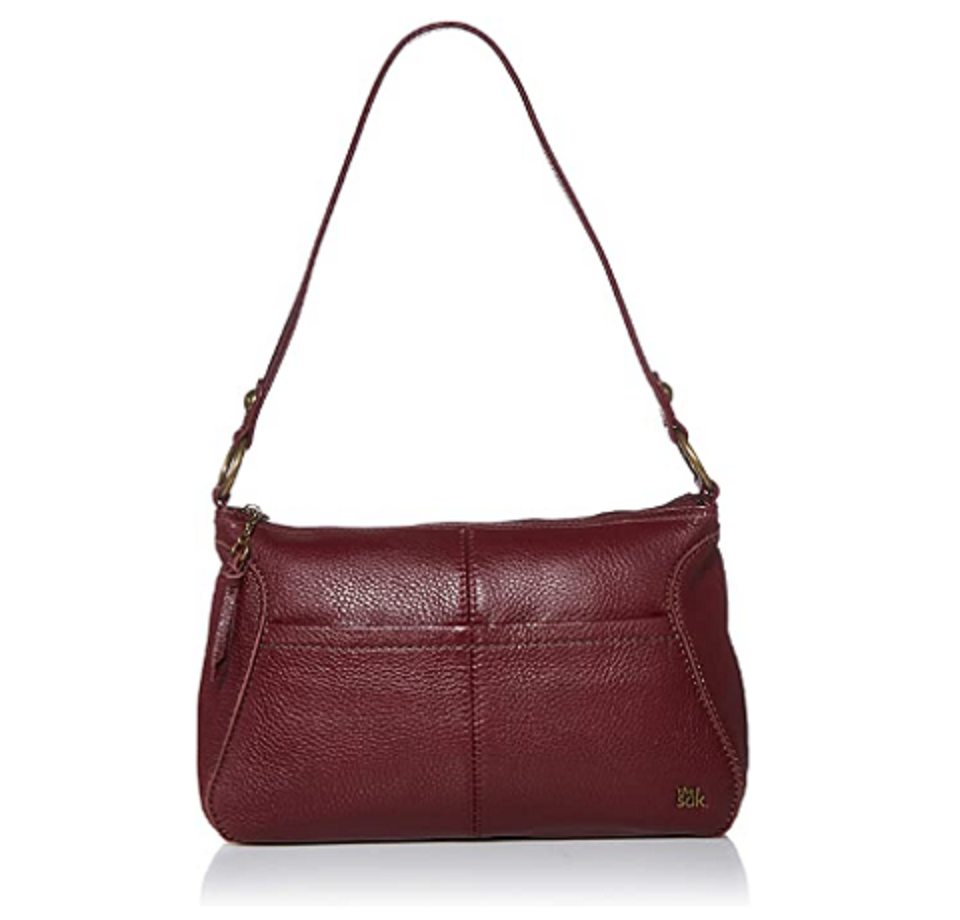 The best style of bag for the pear body type is the opposite of the inverted triangle type. You will want a bag that draws the attention away from the lower part of the body so avoid crossbody bags or bags that fall on your hips. A great hobo bag for your body type should have a firmly structured base to contrast the rounding off of your hips. It should also hang level to your waist to make your shoulders appear broader and balance your figure.
5. Petite apple or oval body type
An apple or oval body type means a heavier middle torso where the waist is larger than the shoulders and hips, while the shoulders and hips are relatively the same in size.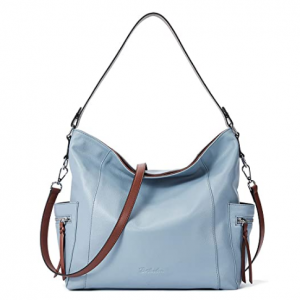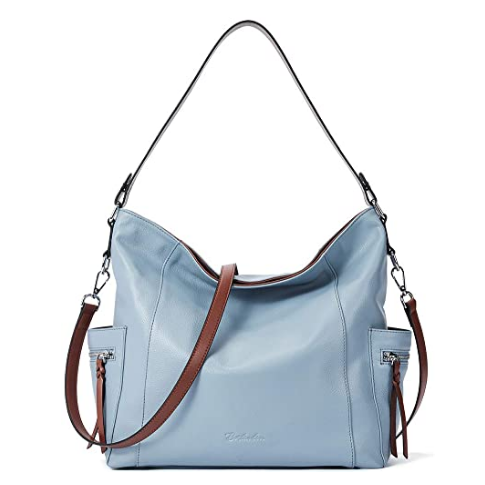 For an apple body type, the trick is to draw away from your middle section by creating more definition on the waistline. Do not pick the purse-size hobo bags because they will provide contrast on your body type and put more emphasis on your middle. Go for hobo bags that are a bit wider and larger to complement your curves but make sure that they will not dwarf your petite stature.
The Beauty That Hobo Bags Bring in Your Daily Life
This may all be confusing and even intimidating at first but the key is to master the art of complementarity. As a handbag style, the hobo bag is a classic. Depending on its design and material, a hobo bag can carry you throughout your activities from day to night.
You can definitely carry it in a formal setting where you need to dress up or when you need a practical bag for a casual grocery run. A structured hobo bag made from materials like leather, vinyl, or suede can be part of your instagram-worthy OOTD shot or office formal wear. 
A nylon or canvas hobo bag can be your best friend when you go for a stroll to a park on a sunny day or you are dressed down to run errands in the city and you need a bag that can carry all of your things.
Final Words Before Picking the Hobo Bag for Your Style
"With only one bag, you can change your outfit entirely" Sonia Rykiel, French fashion designer and creator of the iconic figure-hugging knitwear dubbed as the "Poor Boy Sweater", has once said. But utility, practicality, and how it compliments your outfit are not the only things to consider when getting a hobo bag or any kind of handbag. It is important to pay attention to your body type, too.
With this guide and some experimentation on the different designs of hobo bags, you'll never have to say goodbye to the timeless style and practicality of a hobo bag even if you are petite. With the right design of a hobo bag, you can enjoy its practicality as you pack your wallet and keys in it with easily more room for your new essentials the next time you go out.