How to Wear a Square Scarf: All 12 Awesome Styles
If you are looking for an accessory that never goes out of style, then you should invest in a square scarf of any quality material like satin and fabric. They come in various sizes, and surely, you'd be able to use them in so many ways.
Adding one as an outfit addition is one way to look more effortlessly chic. They say you have to dress well to earn confidence, so always upgrade your wardrobe without forgetting this staple fashion piece.
Got a square scarf ready on your hand but still unsure how to use it? Well, don't you worry. We have compiled 12 awesome styles you can try when it comes to sporting the ever-versatile square scarf.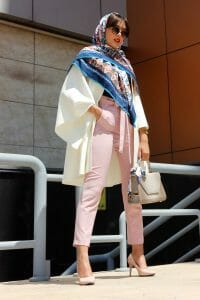 Have a scarf wrapped around your head not mainly because it is hot outside but mostly because it's fashionable no matter how you see it. A large square scarf is what you need and it is not rocket science when it comes to figuring out how to achieve such a simple yet extravagant look. Fold the fabric diagonally, it doesn't really matter if you do it poorly. Remember, not all flaws are bad in the eyes. The asymmetry in the dangling part after the head wrap is what adds more drama to your whole ensemble. The most preferred scarves to go for are those with remarkable designs on the margins. Versace is known for producing such kinds, so go luxurious for this classic all-time favorite accessory.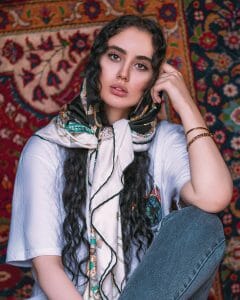 Whether or not you are a Red Riding Hood fan, this cape is for everyone. You can achieve this within a few seconds only! Fold the square scarf in a diagonal shape, same as how you do it on the first list but more accurate and equal, have the middle lay flat behind your back, and tie both remaining edges around your neck to create a knot. Do so loosely. You don't want to be catching up your breath while screaming "FASHION" in the streets of New York. Style your hair until your look can no longer be measured with numbers. Plus-sized or not, tall or not, this scarf style does not discriminate.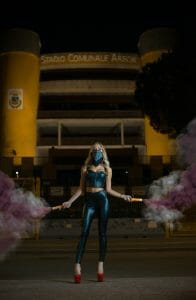 Imagine a hot girl in tight or skimpy clothing that stands between two automobiles for drag racing. Such an event usually happens at nighttime with lights focusing on the main event. Drown yourself with black as you match your whole outfit with a scarf that is used as a mask. You don't want to be inhaling the engine smoke, girl. This exudes mystery, excitement, and let's admit it, the word that best describes it is that it is cool. Of course, you can wear this to other types of events like concerts and festivals.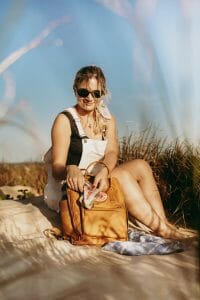 In your next outing, try to ditch your plain black hair tie and use instead a small silk square scarf to tie the ends of your hair. Should you do braids, ponytails, or buns, a scarf is the best emergency hair tie you can ever have in replacement to your traditional elastics. Aside from the significant purpose of keeping your hair in place despite the gusting wind in the park, the style also keeps your hair from looking plain and boring. Got an extra small square scarf on your bag? Don't just hide it in its pocket. Tie it around your bag's handle for a designer look.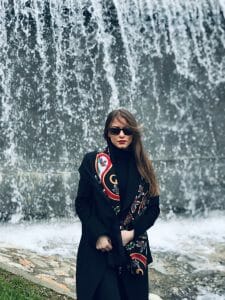 Beat the cold every time the temperature drops by grabbing your extra-large square scarf from your closet. Make sure it is neat and has undergone a bit of ironing especially on the edges so you'll create an impression that you are always on the go. Fold the scarf vertically twice or four times depending on how thick you want it to be. Then, the last step would only require you to place it around your shoulders while letting the edges hang loose against your chest. It's as easy as ABC and not so difficult to remove or rewear.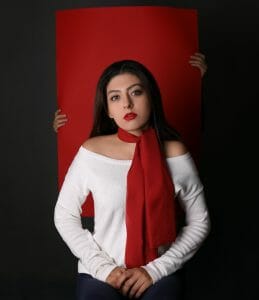 Another chic way to sport a square scarf is by folding it again, vertically depending on the thickness you find the most ideal and appealing on you, then tie it once on your neck. Tilt it a bit on the side, like a tie that is not properly placed. Plain or patterned ones sure are perfect choices, but with loads of shades and designs you can find available in the market, go for those that suit your taste better. If you like your clothes looking uncomplicated and monochromatic, a patterned scarf is the best match. Meanwhile, an outfit with combos of patterns and colors complements a basic scarf.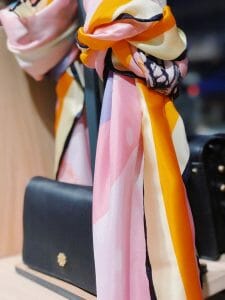 Scarves are not exclusively worn and adorned on our bodies. Although handbags are already labeled as accessories, you can put another which can be silk scarves on the handle or all over the sling. Doing so really just elevates the whole vibe. This styling technique is popular in luxury brands like the renowned Hermes. If you are tight on the budget, you can definitely fashion your bag into something exquisite and expensive without draining your credit card.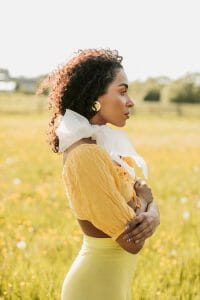 Here is another pretty way to wear a square scarf that would definitely match any of your trendy outfits. Look even more chic and feminine with this plain white scarf delicately made into a half bow on the side of the neck. Of course, if you are going to take an Instagram shot, a side view of your fashion style would be the best angle of yours. Feature how a simple attire can be transformed into something more beguiling. This would make any man fall to his knees during your romantic date in the park.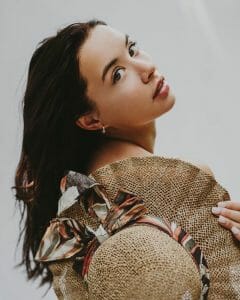 Thinking about going to the beach? Your hat shouldn't be worn as is if you have a square scarf left untouched for several years in your wardrobe. Make use of it! If it is big and long enough to cover your plain summer hat, wrap it around and end it in a stiff, symmetrical ribbon. The hanging edges have to be considerably longer so you'll have some fabric hanging down the brim of the headwear. A brown hat goes along very well with any patterns, designs, and colors of a scarf. However, you can't just go with anything without first considering what you are wearing.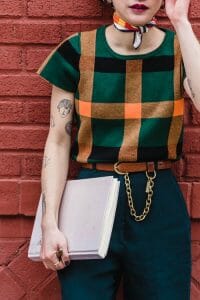 Have you seen how flight attendants would usually wear their scarves? They have their pieces wrapped and tied properly around the neck. One of the reasons why a neck scarf is an essential piece for flight attendants is to avoid neck exposure. Imagine its absence and realize how awkward and somehow uncomfortable it is as a sight. Moreover, you don't have to become one to flaunt this fashion style. Apply this inspo anytime and anywhere you want to. Look artistic by going for square scarves with patterns and colorful prints and don't forget to wear your French beret.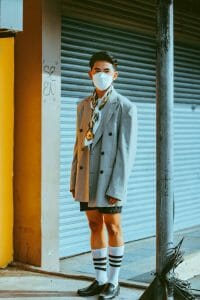 Begin with a diagonally rolled scarf, let it drape on your shoulders, and tie it halfway, leaving the edges hanging down freely. This is another way of looking refreshing despite the dry, chilly season. If you are sporting a multi-colored scarf, make sure that it matches with at least one color from the rest of your outfit. You don't want to look as if you just threw a bunch of garments on, for sure.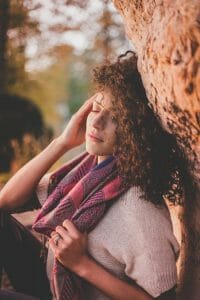 In the fall season, it is nice to pop more color on your fashion game and what's a better add-on than a silk square scarf? There may be countless ways to wear a scarf around the neck, but one of the most popular techniques is to let it go around loosely as if it is an infinity scarf. To achieve this, you need a much larger fabric so you won't look as if you're getting choked by your accessory. With a large scarf, you can easily adjust its loop according to your liking.