Is Nike a Good Brand? Explaining Why Nike's a Success
No doubt it is. Nike, as a US-based global company, consistently tinkers, innovates and pushes people to talk about its high-achieving products. The majority of the people have positive opinions about it which is why Nike continuously runs as one of the best leading brands for several decades.
From the famed Nike shoes down to their clothing and accessories, the label isn't the last one to excel. Some of the latest products made available in the market are instantly sold out in just a matter of time. 
One of the big questions out there is, "Why is Nike such a big deal?" We will have everything explained to you in order to get to know more about what Nike is all about.
4 Things Nike Is Known For
Nike is more than just a company name. What they sell and the quality standards they subject themselves to is what made it an ultra-successful brand like no other. What makes them stand out is their highly strategic and futuristic ideas put into reality.
If you're a sports fanatic, the usual suggestion you'll get from people when it comes to choosing what brand of shoes or clothing to go for is Nike. It's simply made for basketball and other vigorous activities or athleisure wear per se. 
To get more into it, here are the four things, Nike is mainly known for: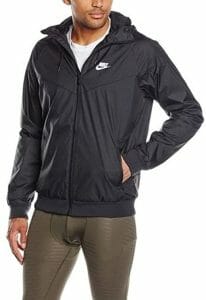 The popular check logo is always associated with Nike. It's simple, classic, timeless, and it looks great with anything. This revolutionary logo is set on most of Nike's apparel while it's spelled out in other garments like on their leggings, cycling, and a good number of their shirts.
When it comes to casual to your sports clothing, Nike is your go-to choice. Their design is there to get you moving and to arouse you to do better in it. With their high-quality fabric that helps your skin breathe while you're sweating, you know you're well-compensated with their product.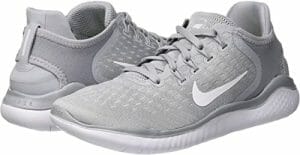 Who wouldn't be familiar with Nike's slogan, "Just do it"? Their creative marketing techniques know how to really get a firm grip on people's interests. The slogan is well-associated with the logo and the logo sticks to Nike's shoes and sneakers.
If you don't know it yet, basketball is a big thing in America. A good number of professional basketball players wear Nike and they find it their most reliable brand. They, and several others, can attest to its durability, design, features, and construction.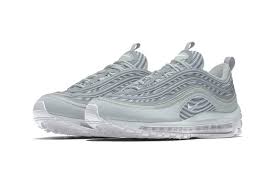 You read it right. Nike offers you to bring out your creativity and show off your taste in sneakers. Be the brand's co-creator and let them help you realize your style!
Now, you won't have to worry about someone having the same pair as you do because you can flaunt your uniqueness and achieve it to your desire. On their website, you just have to choose which shoes resonate more with your preferences and choose the colors yourself.
Do other brands have the same gimmick? Probably not.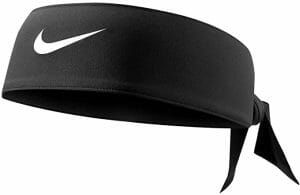 Of course, sportswear won't be complete without your accessories. You don't have to mix your attire with different brands, especially when you're a Nike fan at heart. From headbands to caps and socks, Nike has it all for you.
The thing is, this American company doesn't merely manufacture products for profit. People have needs and the brand is there to suffice them. Planning isn't done overnight and the results are sports-appropriate add-ons that will not distract you from your game and heated rounds.
5 Reasons Why Nike Is a Quality Brand
We can't just say Nike is a quality brand without having any reasons at all. In fact, we have five reasons to convince you that it's not just a baseless rumor. This billion-dollar company is flocked by millions of consumers worldwide and understanding such a phenomenon isn't rocket science.
1. It's Approved by the Big Names
As one of the best-known brands in the world, anyone who wears Nike is set to be noticed. However, its hype began with Michael Jordan– one of the most prominent basketball players of all time.
Though Nike has been endorsed by several other big names like Kobe Bryant, Tiger Woods, Derek Jeter, and Lebron James, Jordan has the biggest deal of $60 million per year. 
Why does Nike click with these names? It's simple. Nike knows how to get right with the emotional needs of people and users sense that they are living healthier and at the same time achieving great by just wearing their products.  
2. It's Consistent
Nike prevails to be one of the labels that maintained its messaging. Admittingly, a lot of us know its slogan and the popular Nike swoosh, and all these years and decades, neither of them changed. 
Even though Phil Knight, the Nike co-founder and chairman, didn't like the swoosh, he still went along with it. He accepted it. Nike also committed itself to produce top-notch products that would pass the ever-demanding world standards. That's consistency right there.
3. It Has the Most Famous Designers
For sure you've heard about the Nike Air Force 1, Air Max 95, and Air Foamposite One. These designs were the product of the world's best and the most creative. A few to mention are Tinker Hatfield, Sergio Lozano, and Bruce Kilgor. They are the design masterminds that need to be acknowledged.
4. It's Known for Its High-Performance Products
Rarely would you come across someone who's complaining about their purchased Nike products. Unless those products were knock-offs then that would have been understandable, but those aren't Nikes.
Authentic ones are made from innovation, high-quality materials, and leading designs. They're not there for a mere display but rather aid you in achieving and fulfilling what you have to do. Just do it with Nike, indeed.
5. It Promotes Comfort
Just as much as how important aesthetics are, so does the comfort you get. Those that are made for exercise and training are meant to wick away the moisture and sweat for a more cooling sensation while you keep steaming off.
It's not also uncomfy to wear Nike shoes as long as the fit and sizing are right, of course. It feels durable too, so you're really getting your money's worth.
Does Nike Give Out Sales?
If you are looking to save without having to resort to spending on other alternative brands, then you have to know that Nike offers sales and discounts. If you sign up at Nike.com, you will even get a 25% on your birthday!
There are lots of perks with Nike and you'll be missing out on loads of them if you don't indulge yourself with their sales. They even offer students a 10% discount and the same applies to those who are in the military. 
Aside from the discounts, we got to acknowledge their sales too. Some may be 11% off or more. Always check what's available and find the best deal you can get.
What's a Budget Suitable for Nike Products?
You can buy a lot even with just $100 in your pocket. In the sales section, some shoes can be just around $41 or somewhere near $60. In women's clothing, you can also find a few that fit the same range of estimates.
It all depends on your resources. If you are willing to splurge a bit for yourself as a reward, then do so. You can already bring home a lot for only $500 and a few rare items if you have an extravagant budget.
Where Are Nike Products Manufactured?
Like the other brands, Nike has most of its products manufactured outside America. The leading manufacturers are China and Vietnam followed by Indonesia and Thailand.
This information is just about the production of shoes. If we include the other categories, then we are looking at around 41 countries. All in all, the number of factories is over 500 and the workers are around a million.
The majority of the factories are outsourced meaning Nike contracts the factory for it to produce the products.
Are Nike Products Environment-Friendly?
Nike is starting to become an environment-friendly brand. It has begun its transition by using eco-friendly and recyclable materials like cotton and polyester. They are also pouring in some effort to reduce their water usage in their supply chain.
Admittingly, Nike has set some goals to reduce greenhouse gas emissions, but they are yet to prove that they're on track to achieve that. Overall, Nike has a long way to go before it can be deemed a sustainable brand.
How Good Is Nike's Customer Service?
Fairly good. You can easily get in contact with the company and voice out your concerns, feedback, and complaints. They don't forget to create meaningful relationships with customers and even those potential ones.
Nike set out their contact information, especially for those who are looking to get assisted for corporate matters. Also, if you have some questions about the discounts and promos you may get as a student or a veteran, you can feel free to get in touch with them.
What Is the Return and Refund Policy of Nike?
Nike states that all products can be returned within the 60-day period. There are no valid or invalid reasons, you can just return their items if you feel they aren't for you. Of course, some exceptions may apply. In short, it's like they granted you a 60-day trial.
To return a product, you can visit their physical store and do so or visit their website and follow the steps they laid out. Bring your receipt with you to the store or get your barcode or email used to order on the website or app ready.
In case you want to return flawed items, use the methods suggested as Nike wants you to have the best experience with their shoes and products. There is warranty information you can check here.
Is Nike Better Than Adidas?
It all depends on which brand leans more to the public's tastes and preferences. While Nike is on the hunt for new materials, Adidas, on the other hand, is in pursuit of creative designs. Between the two, Nike is undeniably the more popular. Adidas is more on the "cool" factor.