Best Seamless Underwear for Leggings [Our 17 Top Picks]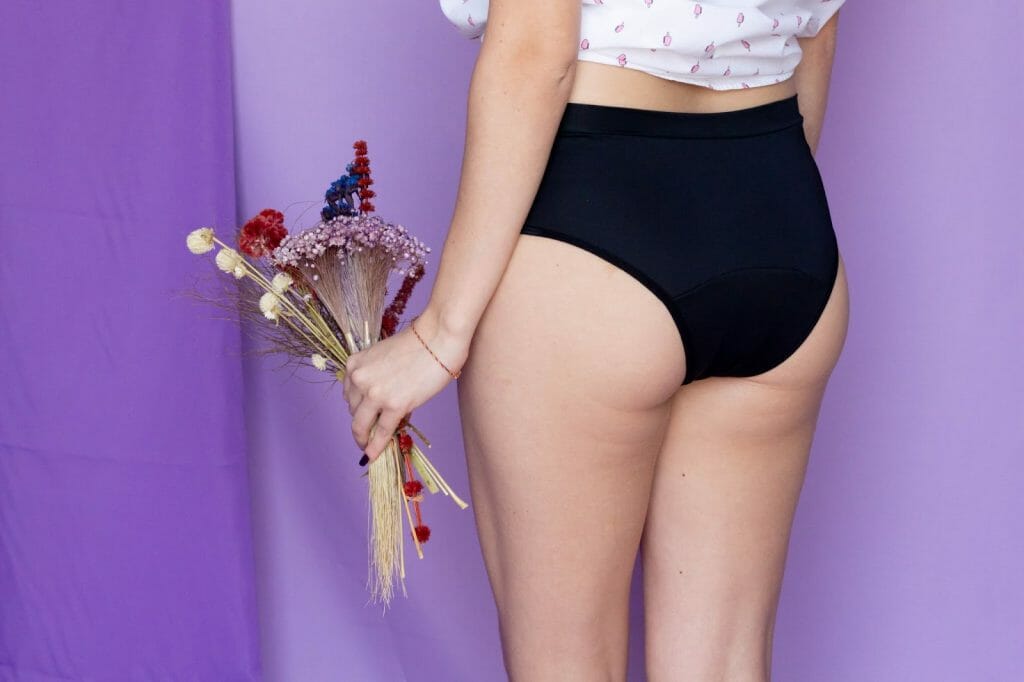 Wearing a classic pair of leggings is all great and fun until you look at your behind and notice the visible panty lines. This is where the seamless underwear comes in; the wardrobe essential doesn't usually get their deserved appreciation!
These no-show panties come in various cuts, not forgetting the traditional laser one, plus they come in different attractive colors. Whether you're in the mood to sport a thong or a high-waisted seamless undie, there are loads out there to fill out your options. 
Get that naked feeling without letting go of your day-to-day needed support so that you can wear just about anything without the VPL. Even Vogue approves of anything seamless. Ahead are 17 must-have seamless underwears, so you can rock those leggings!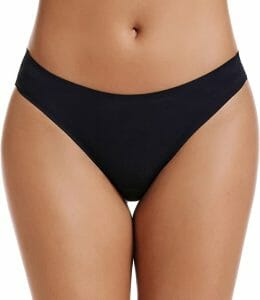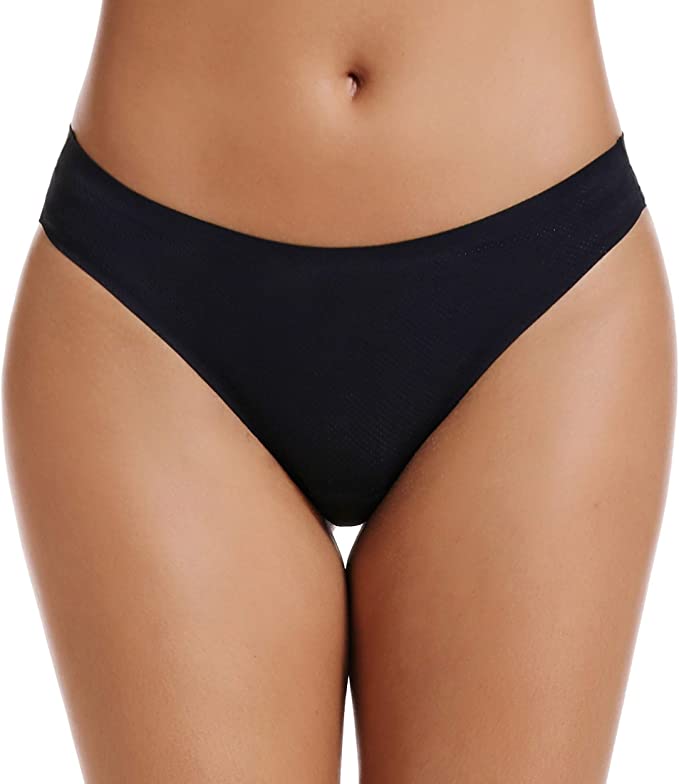 Silky and smooth to the touch, the Voenxe seamless underwear offers nothing but comfort from the inside and out. The low-cut can provide you with a sexy vibe while wearing your classic leggings. No matter how big your assets on the back are, Voenxe ensures their panties meet the high standards of every woman's bum. The material also provides a breathable moment, preventing you from creating the infamous butt sweat, which gets noticeable if you're flaunting your bright-colored pants. At the price of $19.41, you're in for a great deal.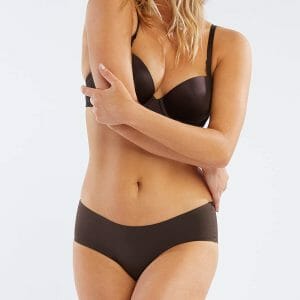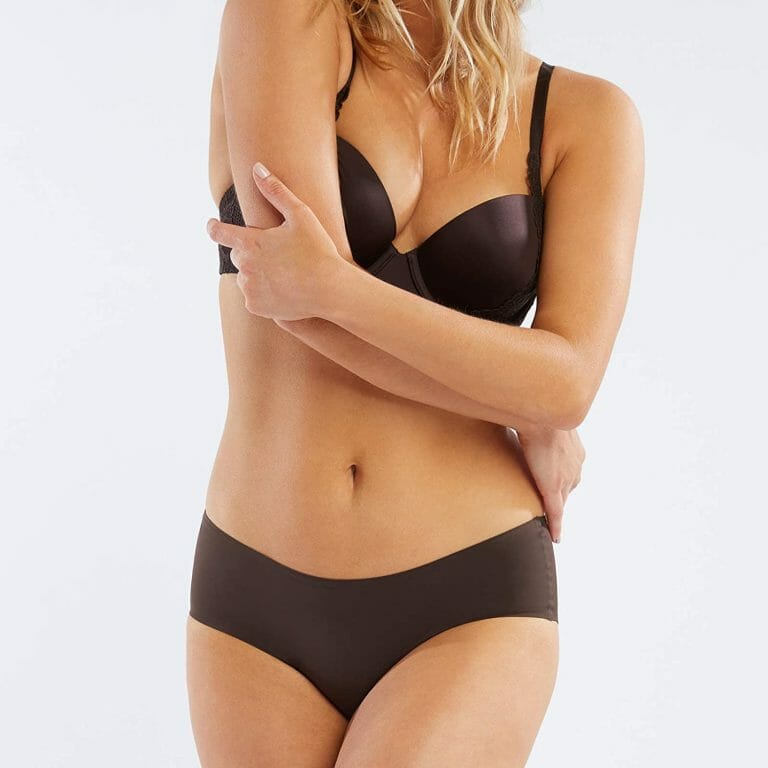 Savage X Fenty's microfiber hipster undies often go unnoticed in the lingerie world, but they should be appreciated more than ever! Sporting this undie means experiencing a next-to-nothing feeling underneath your leggings. No need to worry about others thinking you might be going commando today, though this light, airy piece of panty ensures your assets are well-covered. A personal favorite is this nude cocoa, as it can complement anyone's skin color well. It comes in at $14.42, for a price you can afford.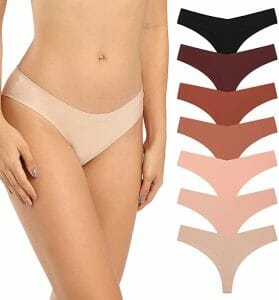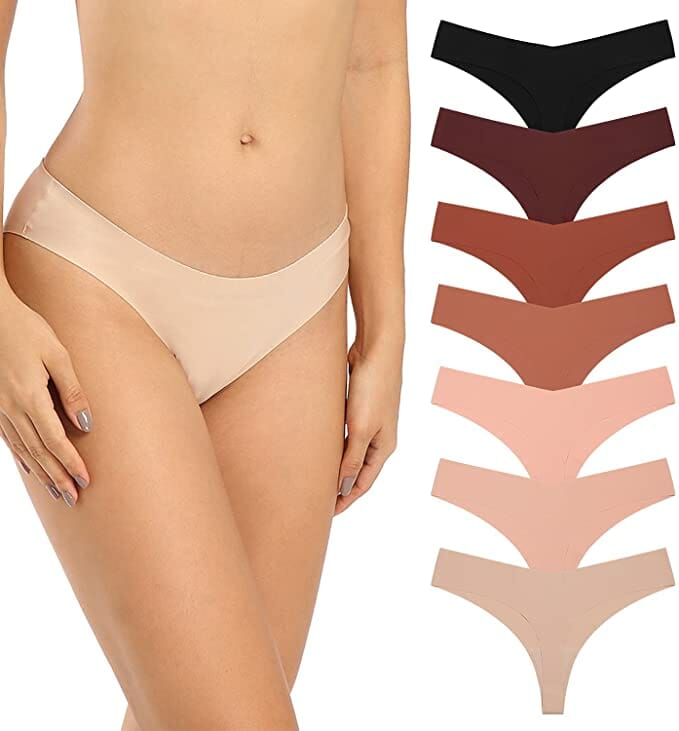 Sharicca's invisible soft panties come in a multi-pack, so you'd have something to wear the entire week. The laser-cut promotes a no-show feature, making your leggings smooth-looking from the outside without the frustrating VPL that most other types of panties are guilty of committing. Say goodbye to your camel toe as well, as long as you're ordering the correct size. We can't fail to notice how pretty the choice of colors you can get from them. The price point starts at $14.99 only.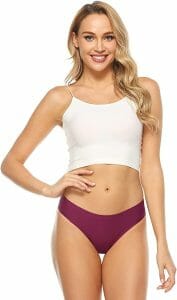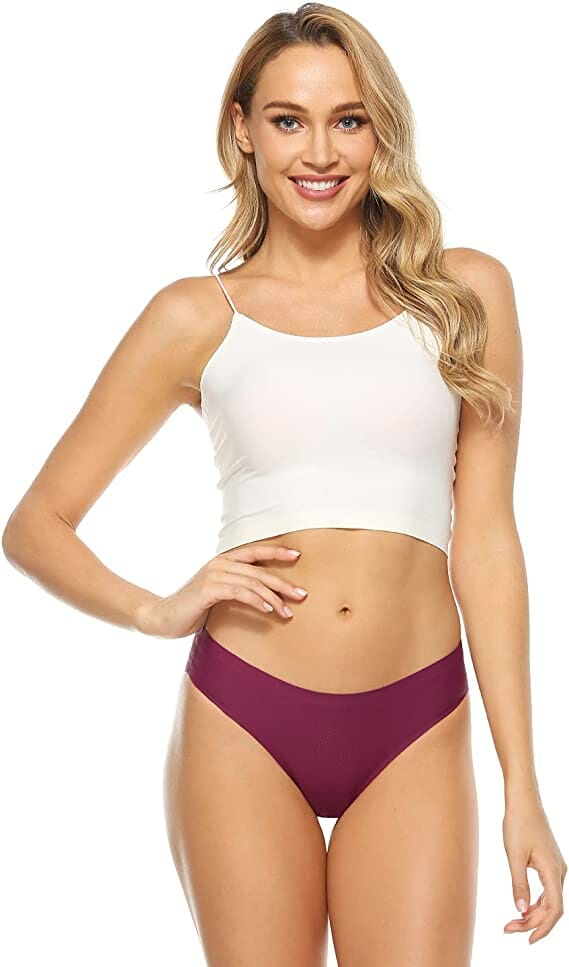 There's a strong reason why people are constantly raving over these Xibing low-rise undies. They're surprisingly one of the best ones you'll ever get, thanks to the breathable mesh design that helps make you stay fresh and cool all day! It's totally lightweight like a feather and has a quick-dry property to keep you from soaking in your own sweat while you work out in your leggings. The fit will ensure it won't go all over the place, preventing undesirable itching and chafing even more. This only sells at around $17.99.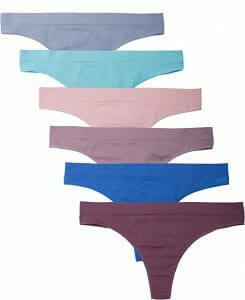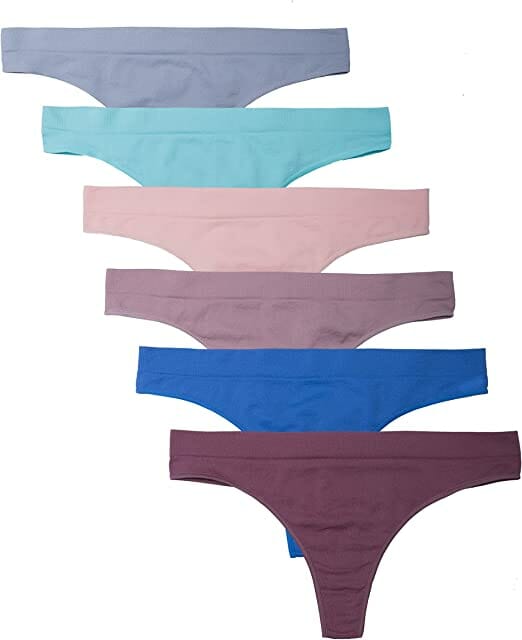 For a less amount of coverage, the Kalon's thong will uplift your confidence even more. The waistband secures a tight, snugly fit that doesn't give up too soon, even after several washes. You are in for the best of both worlds with its two primary materials; nylon and spandex. The stretchy comfort and soft feeling grant a barely-there experience, so there's no more need to go commando just to ditch the VPL issue most ladies deal with. Get this pack of 6 pairs for only $27.99.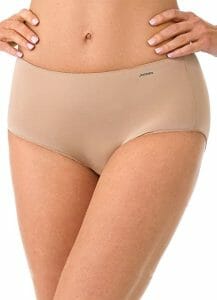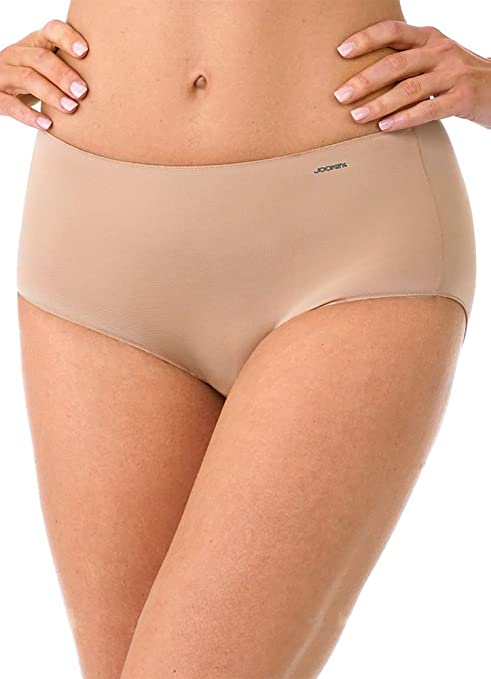 Meanwhile, for full coverage, this Tactel seamless brief from Jockey is our top pick. It promises smoothness, especially at the back, no matter how sizable your butt is. Your yoga pants will look fine without those stubborn panty lines. There's no more need for you to try out every brand's undies as this might be the one. Certainly one of the most crucial investments you'll ever make, so make sure you have enough stored in your drawer. Jockey undies are sold at only $11.44.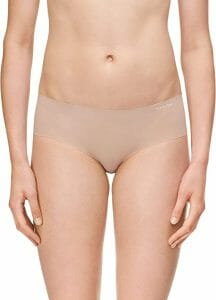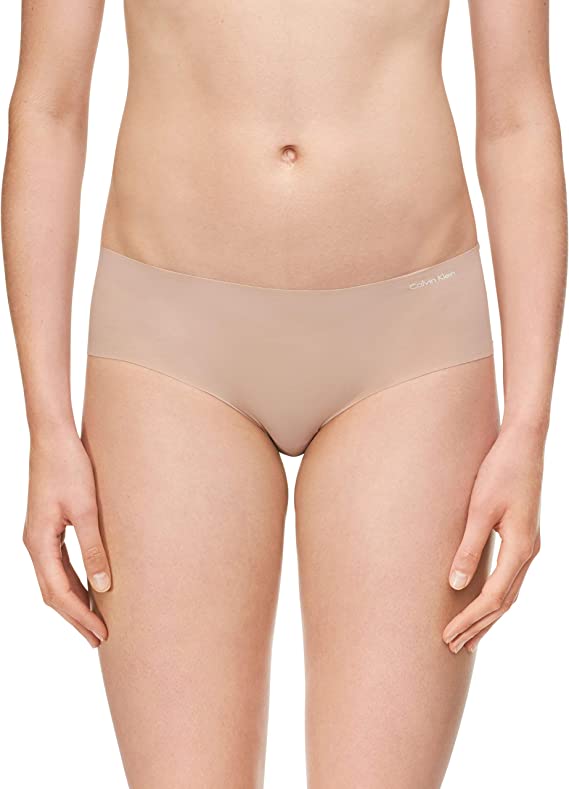 The Calvin Klein brand needs no introduction at all. They're already well-known for producing some of the best garments both for men and women. They're not the last in the race when it comes to seamless undies too. Watch out; these invisible hipster panties can be pretty addicting to wear. Right from your first try, you'll realize that these are set to be everybody's favorite. True to its description, the panty sure does look and feel invisible, even if you wear the tightest of pants, such as leggings. It is only $18.80, a great deal.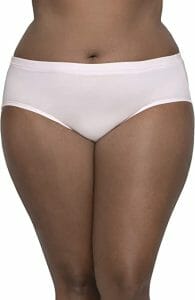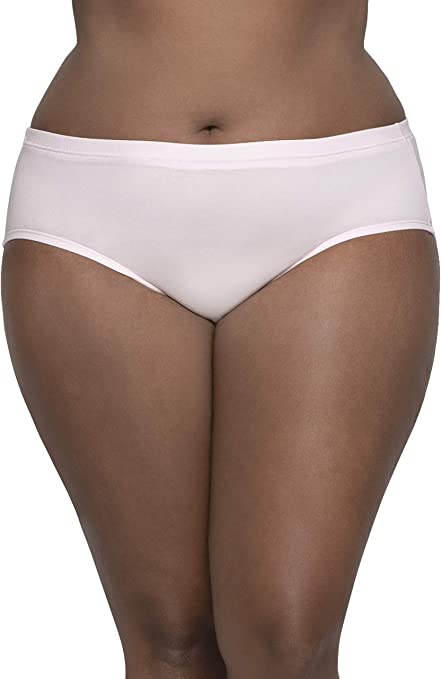 Struggling to find the perfect size that's seamless? The Fruit of the Loom brand got you. Their undies are made to cater to plus-size women, giving them the complete coverage they need. Seamless undies, including the materials used in making them help smooth out areas. This feature flatters, even more, your hips and tummy, and it gets even better with the right pair of leggings. It's lightweight, sleek, and is made of microfiber, an extremely breathable fabric great for athletic drills. For a piece, the price tag is only set for $8.80.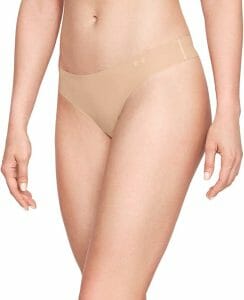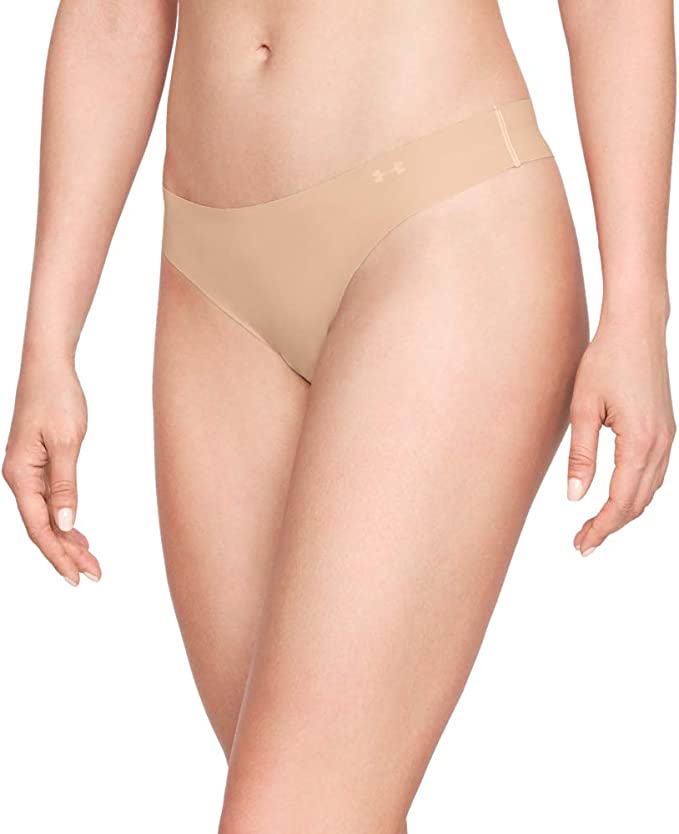 Under Armour's seamless undies will absolutely make you feel naked underneath your leggings without actually going panty-free for the day. It's insane how lightweight and super stretchy the fabric is, which is why countless women shop at the said brand. The laser-cut style of this undergarment promotes a more desirable silhouette; you won't stop looking at yourself in the mirror. This stretchy thong is built to last for whatever activity you do, and it stays right in place, even underneath your workout leggings. The asking price starts at $12.73.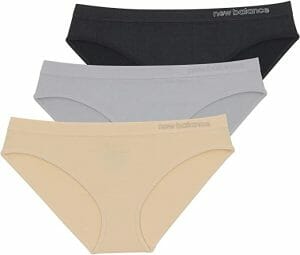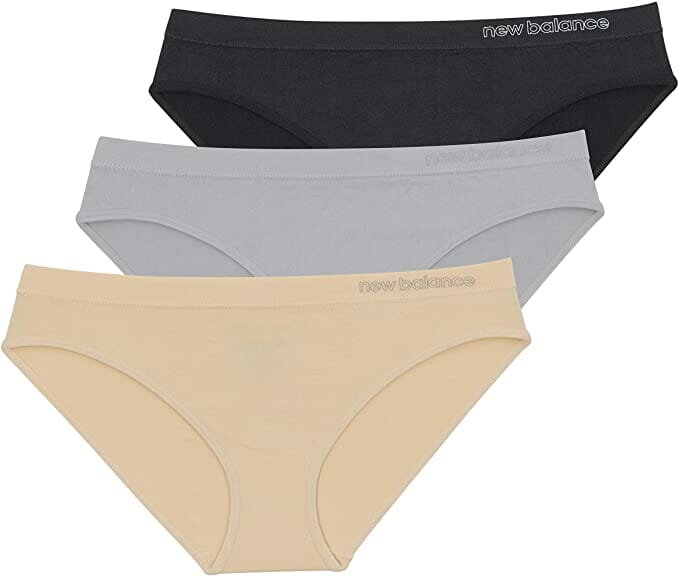 New Balance closely focuses on providing you with comfort, performance, and style. Really, how flattering would it be to see no visible undergarments through your leggings? The seamless feature makes your behind look smooth and near perfection. You will be off to an amazingly good start in your day when you wear a seamless bikini of this kind. You won't have to deal with skin chafing or any friction those with seams commit. For only $15.98, you're getting 3 wonderful colors you'll love.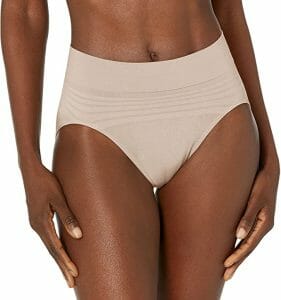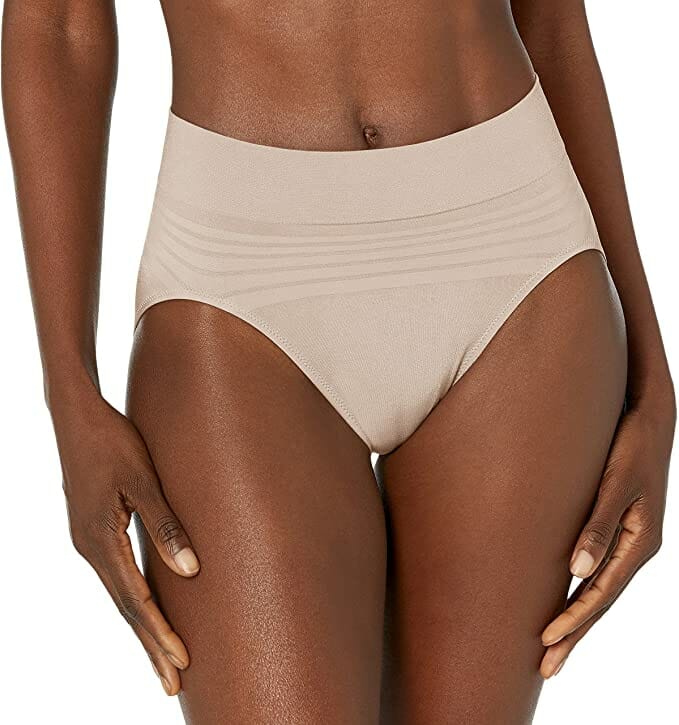 Some of you may be dealing with a bit of love handles around the waist area. With that, seamless undies with tummy control are just what you need. Warner's hi-cut seam-free panties are there to provide you with nothing but comfortable and full-coverage undergarments without a digging waistband. This flattens your stomach more, making it smoother, contracting your flabs, and keeping them in one place. It has a fantastic design with a material that makes you think you're wearing a second layer of skin. Who wouldn't find it a good deal when it's only sold at $6.90?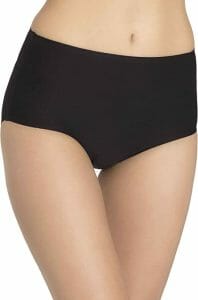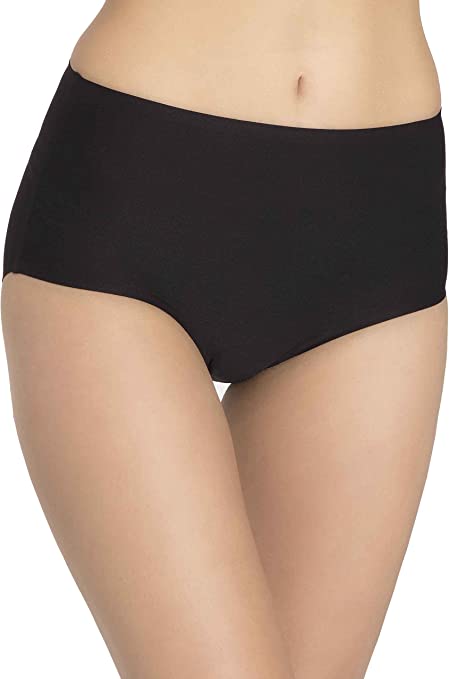 For a basic but better choice for seamless undies, look no further than Chantelle. It offers ideal coverage for those who don't feel like sporting a thong yet. It grants an easy fit for any season or for whatever drill you wish to do all day long. The classic black choice makes it your everyday go-to wear underneath your stretchy gym pants. There's a gusset, too, for an extra layer of fabric that would keep your front from forming through your private area. Guaranteed that it's lightweight, breathable, comfy, and moisture-wicking. All these and more for a slightly intense price of $48.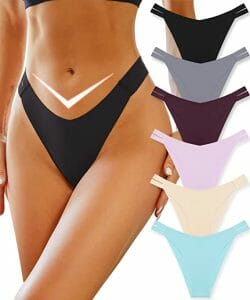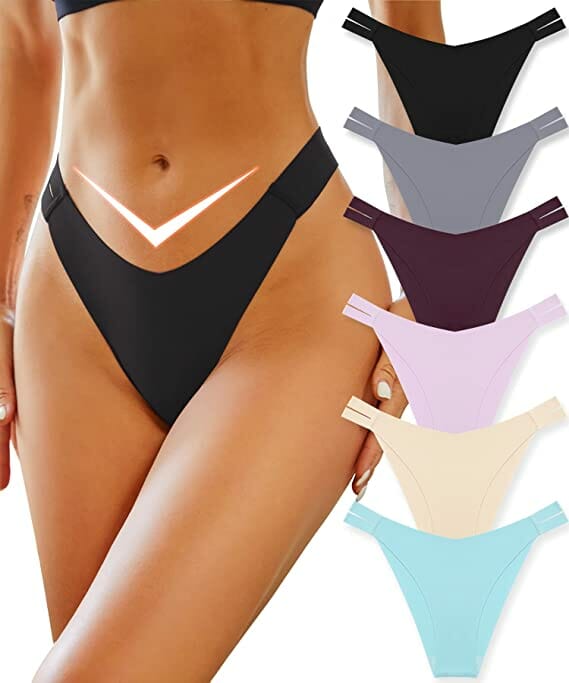 Finetoo showcases a sexier design that'll make you feel torn between just sporting this as if you're at home or going with the original plan of working out with your leggings. This no-show hipster panty is worn up to your waist for a secure fit, and it goes down in a V-shape form, adding a more attractive figure. Its silky smooth fabric promises smooth, breathable, and hypoallergenic features, making this an underwear for all sorts of women, no matter the size and body shape. With this being sold for $19.99 only, make sure you have enough to wear for the entire week or so.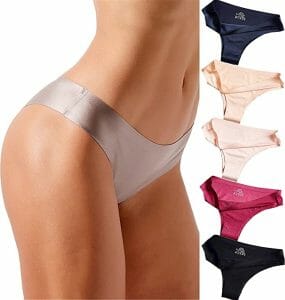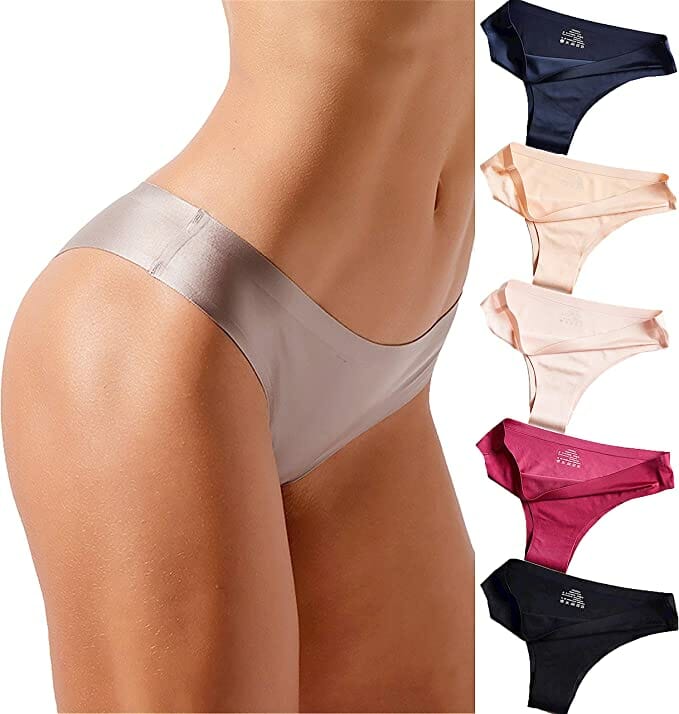 Say goodbye to unwanted irritation and the burning feeling after prolonged friction around the private area! Vissay has a different approach; they're offering silky, seamless undies for maximum comfort. It's proven by a study that silk panties help diminish any source of irritation that you may get if the vulvar becomes sensitized. One of the symptoms is thickened skin too. You're offered nothing but the best in material, comfort, and fit. In fact, silk is more robust than cotton, so expect your undergarment to last a long time. Get this for only $19.99.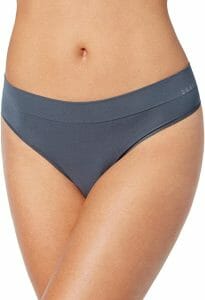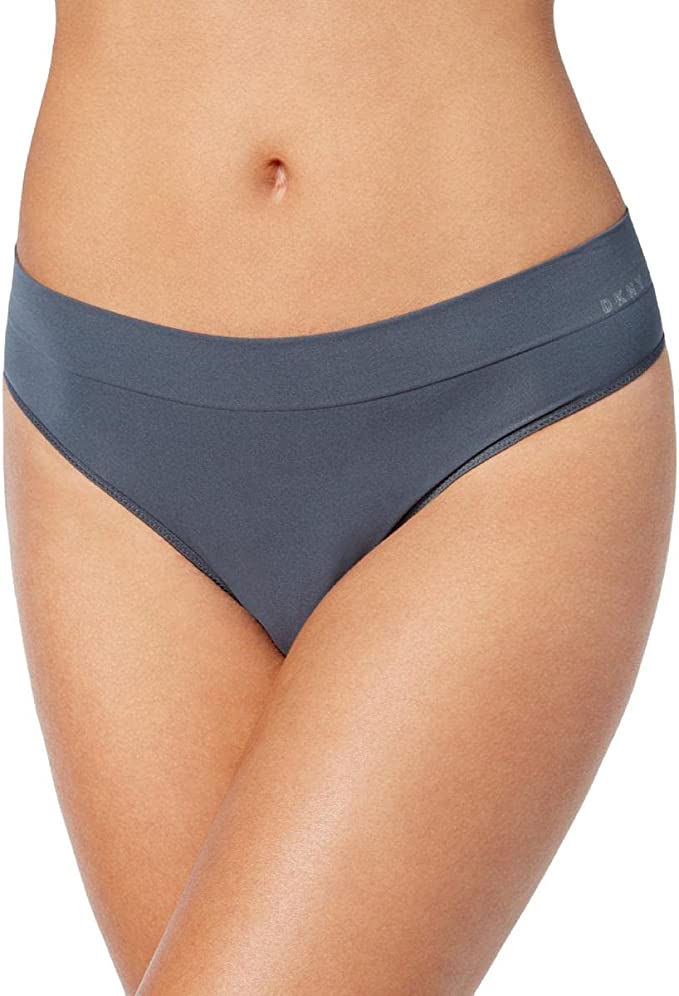 DKNY is one of the world's leading brands when it comes to clothing apparel. They're not even behind in manufacturing seamless undies knowing how urgently needed it is by leggings lovers out there. Often, one issue found in seamless undies is that they get worn out after using them a few times, but with the high-quality material that includes nylon and spandex, you're in for a lot of advantages. It's soft, flat as a pancake, making leggings feel like you have nothing underneath. DKNY only sells this for $6.32.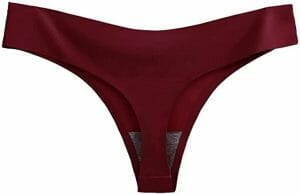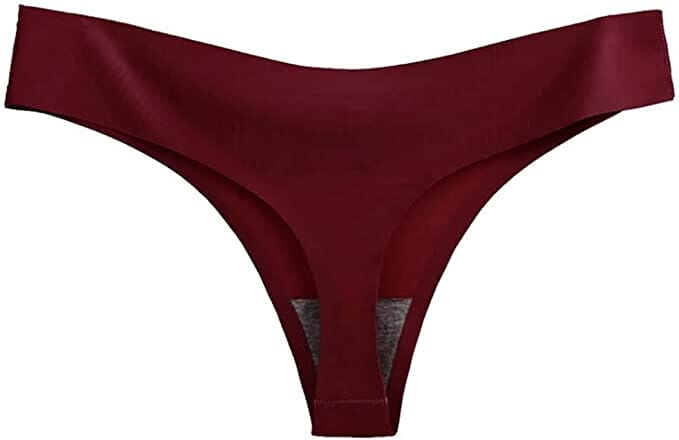 Consider this a holy grail of seamless panties in the form of thongs. You're assured you won't be dealing with a one-time-use undie as its durability is mainly caused by the blend of quality materials like spandex, nylon, and elastane. Its moisture-wicking property will keep you dry as it lifts the sweat off from the skin and lets it evaporate outside, even if you wear leggings with it. The lack of seams improves the experience, but the T-back also makes it impossible for your undie to form any visible lines. For $18.99, you're getting a top-grade piece.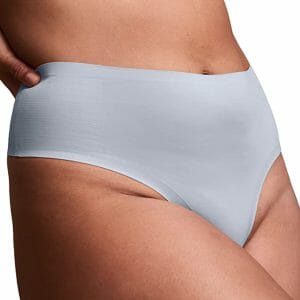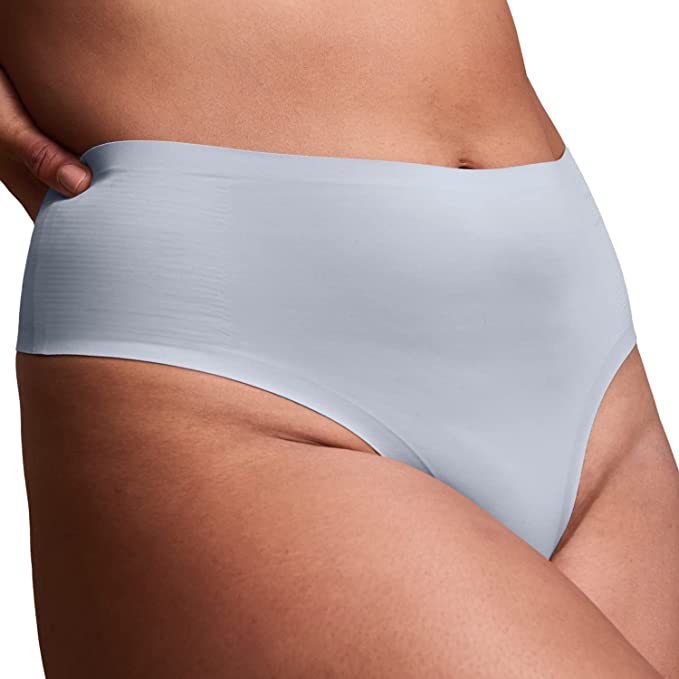 There's this amazing feeling when you're wearing high-waisted underwear. They control your tummy, making it easier to work out without the constant rollovers. Add to that the seamlessness of the undergarment. Even the thinnest of leggings won't be able to detect any unsightly lines both at the front and back. EBY is a favorite of many because of these two important qualities found in their panties. They don't dig into your skin, but it's undoubtedly snug enough that it won't look wrinkly when worn. The high-rise is perfect no matter your body size. The price? It's only sold for $15.