Best Underwear for Leggings: 14 Top Picks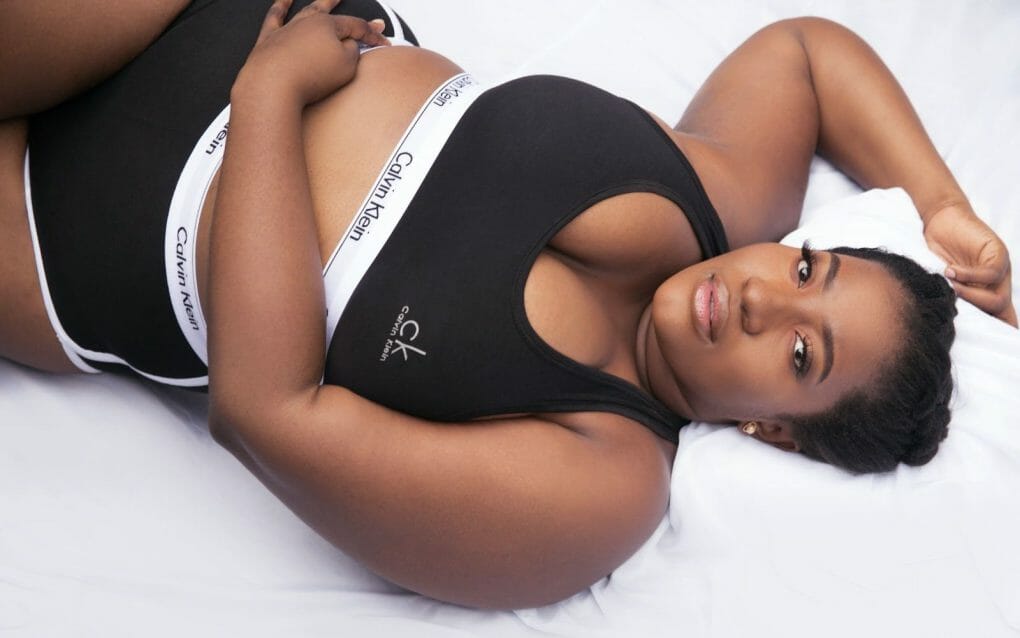 As most leggings are skin-tight, finding the right underwear to match them is no easy task. Not all undies, after all, can grant you a no-show effect, as women continuously struggle with visible panty lines. You have to keep an eye on innovations.
Luckily, there are, and there are many of them. It's a must that the fabric is breathable because, seriously, you can't be soaked in sweat. Healthline warns women that this can possibly lead to yeast infection. Know as well what type of undie to wear. Are you looking for full or little coverage, or are you more into something that's in between?
Indeed, underwear is an outfit game-changer, so you should play it well. Keep scrolling for recommendations.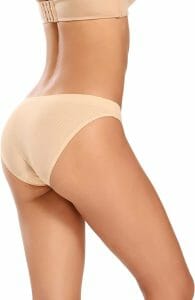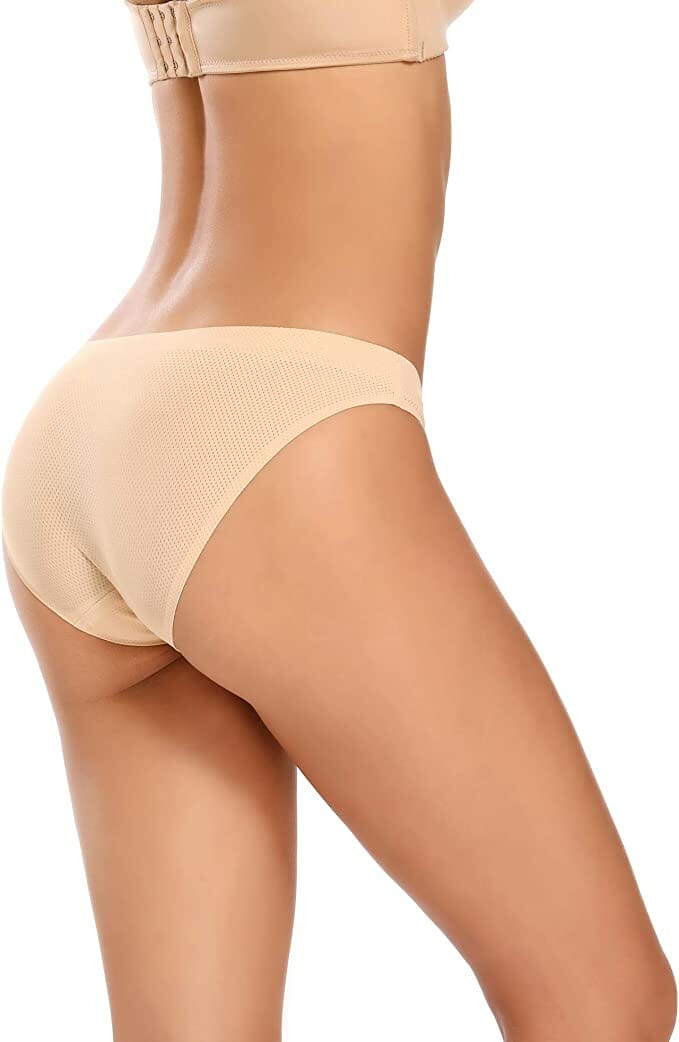 Voenxe underwear is a top choice for ladies. It's smooth, silky, and skin-friendly. Feel the nylon and elastic fiber crafted into one piece of undergarment that allows sweat and moisture to evaporate. There are no seams on the edges, so the texture on the leggings won't form. Enough coverage is added for ladies who need it. The overall structure and low-rise design of the underwear promote smooth movements without awkward frictions and irritations. Great news, Voenxe undies come in plain and printed colors. All these for only $18.99.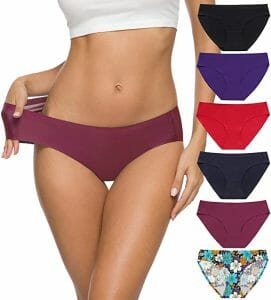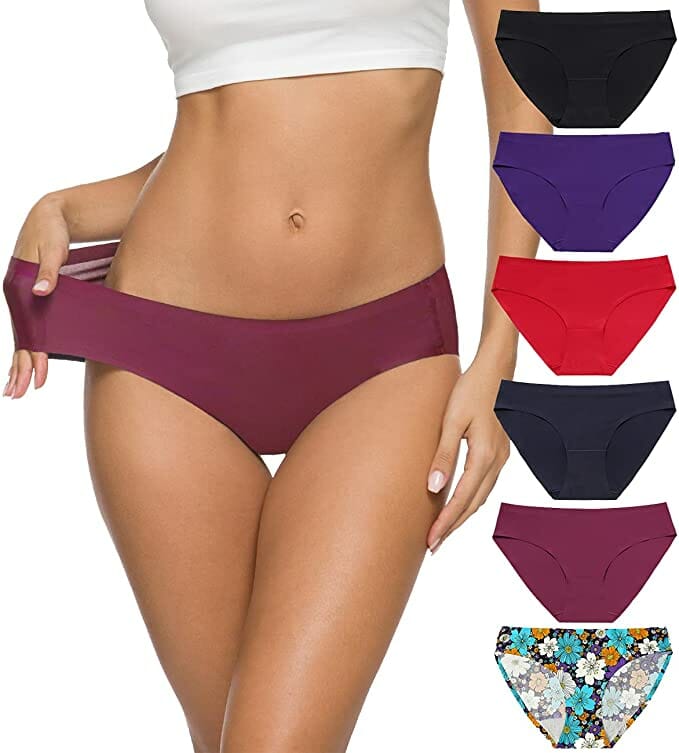 To give you the most comfort for your money, experts like Dr. Jennifer Gunter recommend going for undies made of synthetic fabrics. They have moisture-wicking properties contrary to cotton, which retains wetness after one intensive workout. That's when Altheanray becomes an ideal choice for women who like to frequent gyms and fields. The lack of edges means smoother-looking leggings; you can wear crop tops or sports bras while ditching long shirts to cover the rear. With this brand, you're getting 6 panties at the price of $25.99 only.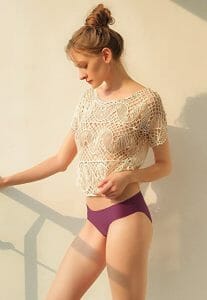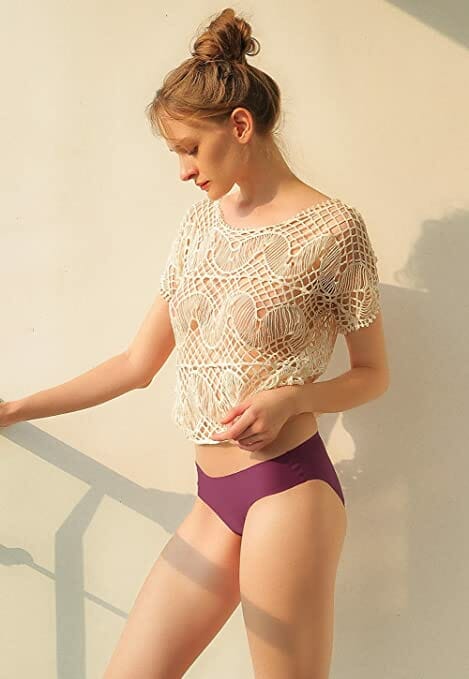 Though undies are meant to be hidden, the type you wear can actually affect your confidence. Wear something uncomfortable, and you won't like walking or moving for too long. A loose one will also keep you distracted during your workout. At Wealurre, women's panties are designed to fit snugly around the waist. The seamless effect doesn't mean the edges will get wrinkly after getting them washed. Each one is a nylon and spandex blend, an excellent combination for ladies who like to get fit. Get this for $13.99 apiece.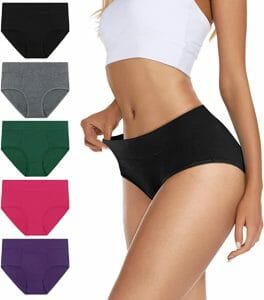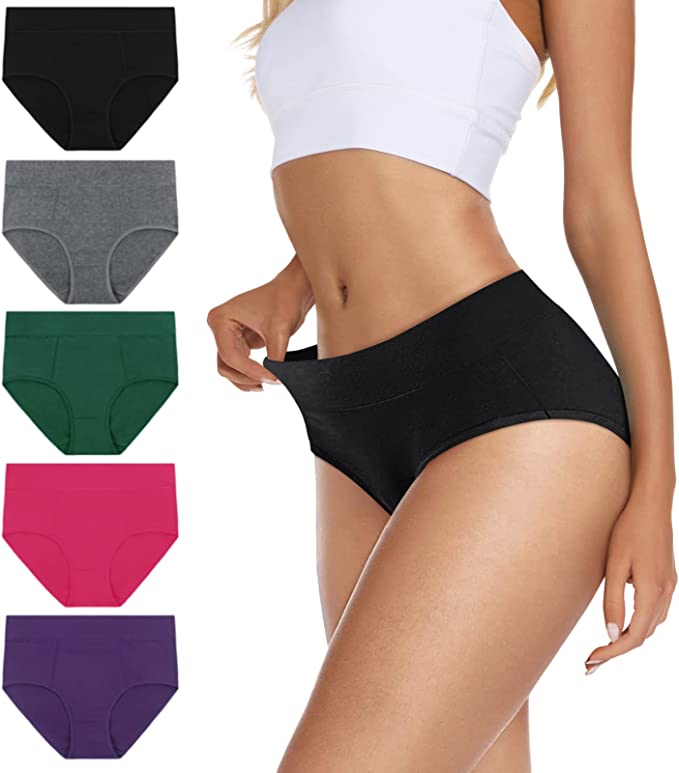 Coverage doesn't just mean feeling concealed around the bum area only. You may also consider having that feature around the waist. Vivisoo underwear is high-waisted, and this helps add more figure, cinching your waist to achieve that hourglass-looking bod. It's 95% made of cotton with a mix of spandex. Dr. Alexander Chiang suggests you generally choose cotton over anything else, thanks to its natural sweat-wicking property and drying effect. It's an ideal choice only if you're about to do non-intensive workouts. Bulk even more your undie collection by purchasing Vivisoo multipack underwear for only $10.99.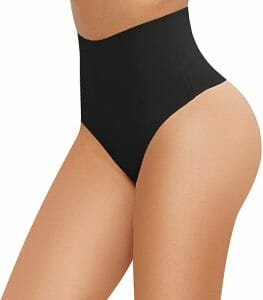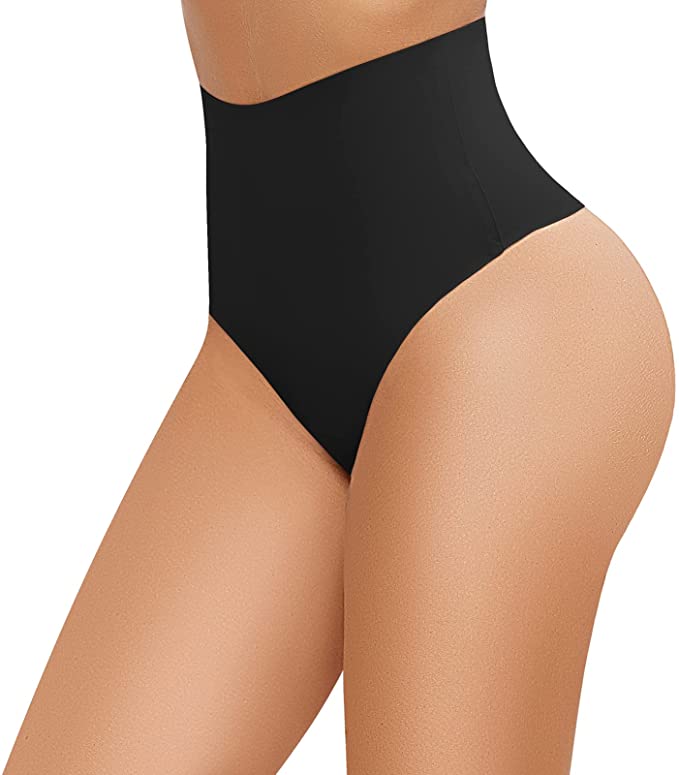 Feeling conservative and liberated at the same time? This thong from Fallsweet will grab your attention and satisfy your preference when it comes to underwear. The coverage you need shows around the waist area. The waistband won't dig deep into your skin, but it allows an attractive cinched shape. Meanwhile, down below is a rather revealing cut that highlights your bum; your lady parts will still be well-hidden. Such a design allows an effective no-show result, allowing you to flaunt your leggings without having textured lines due to the underwear you have on. Get this for only $18.99.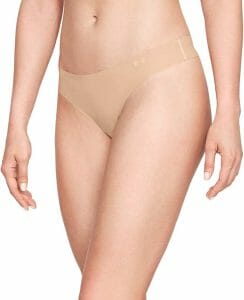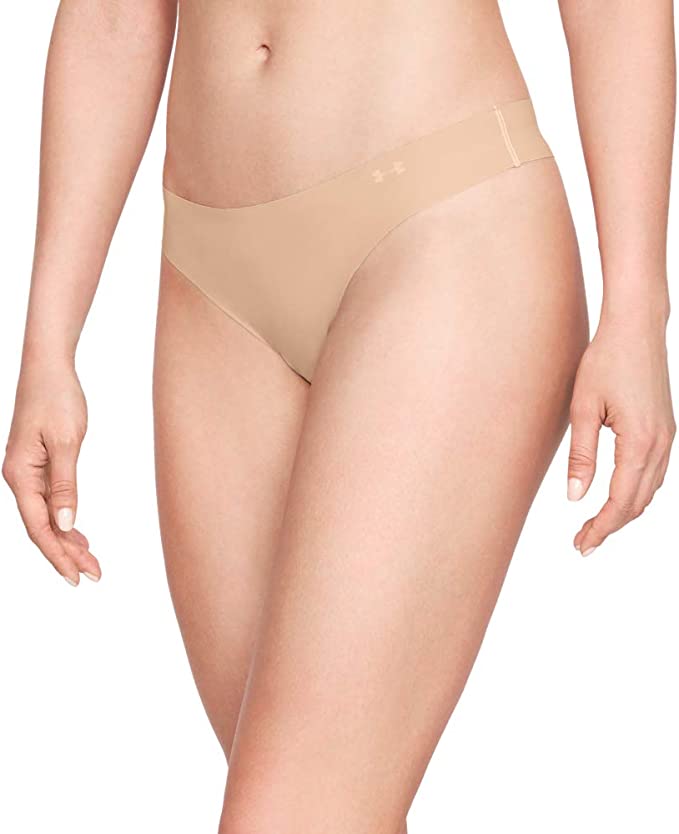 Here goes Under Armour, impressing the public again with their simple yet addictive underwear that comes in basic colors, with nude as a personal favorite. The brand offers a smoother and more flattering silhouette as the laser-cut edges show a hem-free construction. Not only are you ditching the VPL moment, but you're also saving yourself from friction. Evan Goldstein says that this can cause melanin production leading to pigmentation. In other words, the darkening of the area. So, it's just right that you replace seamed undies with Under Armour's undergarments. For $12.57, you're getting a pack that contains 3 underwear.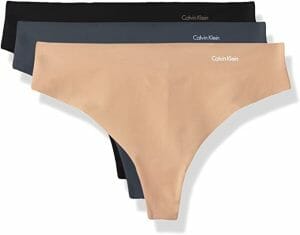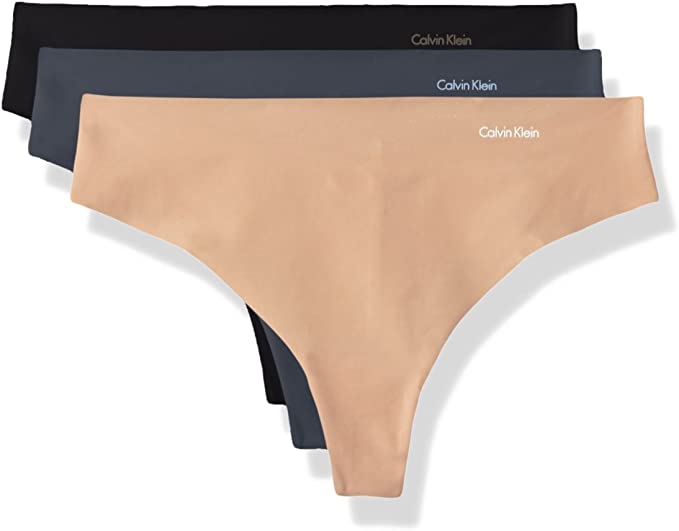 Another brand you can consider is nothing else but Calvin Klein. The American brand has been conquering the market for years, and you won't make any mistake should you choose to invest in their invisible thong to match your leggings. When touched, you'll instantly notice its silky texture, and putting it on exudes a barely-there feeling. Each one is made from smooth microfiber with clean-cut, proportionate, and oh-so-perfect edges. The brand's name is printed on the side, and when it comes to washing, just toss them in the washing machine. Get all the CK undies you need with a price that starts at $14.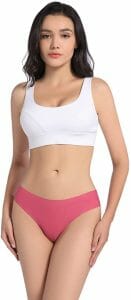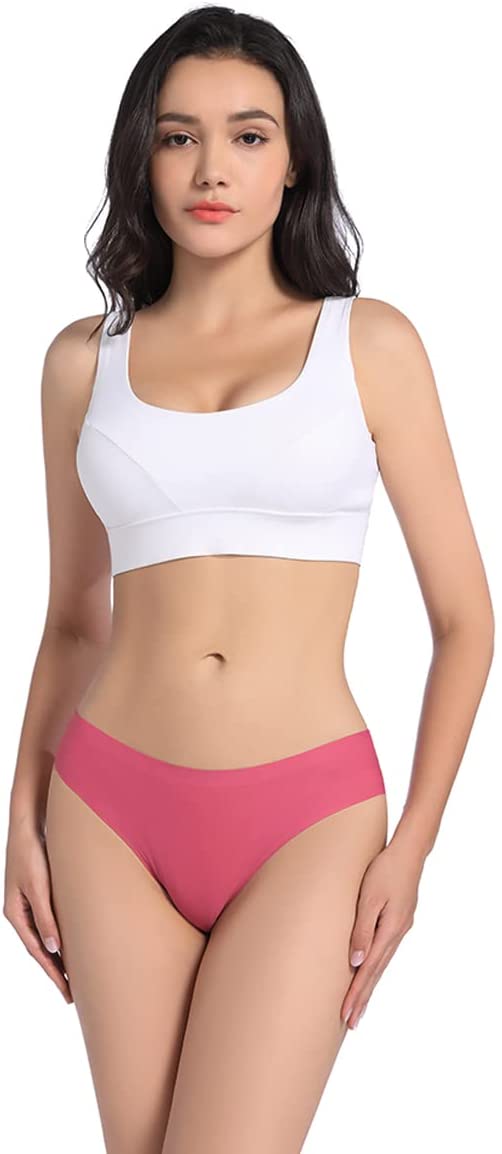 Unlike traditional undies, Cosomall's seamless bikini ones are going to make you say goodbye to VPL. You won't longer feel daunted to sport those tight leggings on your way to the gym or brunch now that you have perfect underwear that complements your outfit. Cosomall has thoroughly researched to ensure their garment offers a perfect fit no matter the size of the lady. The low-rise cut also makes this a suitable option should you want to wear your low-rise leggings. It's all about mixing and matching! A piece is sold for $19.99 only.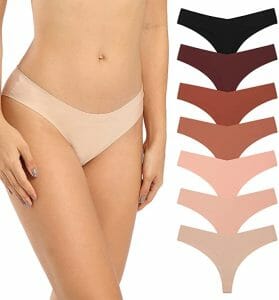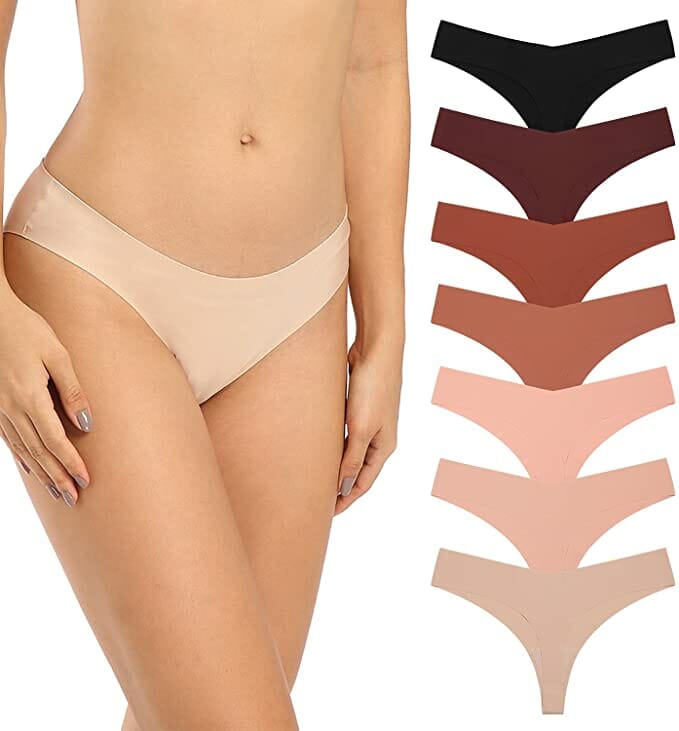 Sharicca knows exactly what they're doing. The laser-cut and seam-free edges ensure that no VPL shows through your leggings. You can sport the daily beige set, which will undeniably look great on your skin tone, no matter how light or dark-shaded you are. Each one is comfortable, stretchy, and made from high-quality buttery soft fabrics when touched. That'll be your favorite set for every pair of leggings you have in the closet. This sells for only $14.99.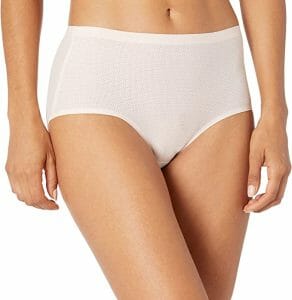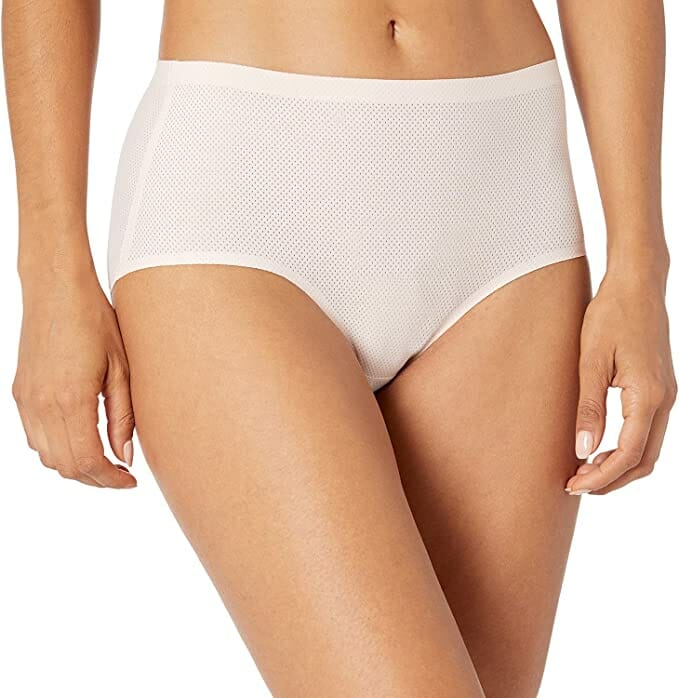 The Amazon Essential's hipster undies have a bamboo fiber lining that helps soothe your skin conditions and have a luxurious feel. This allows your skin to breathe thanks to the moisture-wicking quality of the material and the micro-holes all over it. The hipster design provides full coverage from the waist down below, so you can wear just about any clothes that you like, especially the classic black leggings; your best friend when it comes to lounging. The price for the underwear starts at $13.10.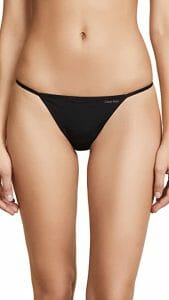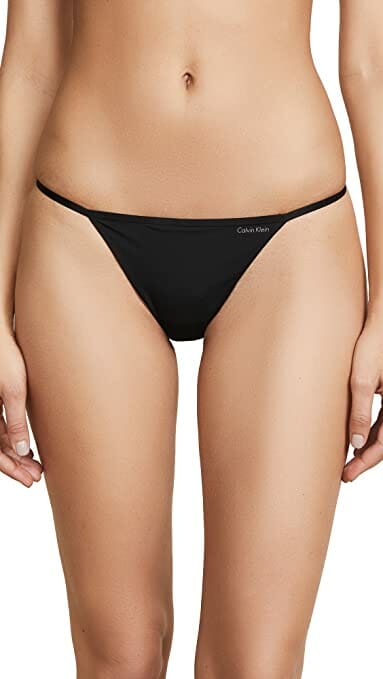 Going slightly bare when it comes to your underwear can add more to your self-esteem. Rock this Calvin Klein thong along with your leggings, and you'll undoubtedly love the naked feeling during your walks, runs, intense workouts, and more. Wear this under your yoga pants or spandex and rest assured, everything feels smooth and soft. It's an understatement to say that CK underwears are ideal for your gym time as the fabric stays cool and dry all day long. Don't worry about the string either, as it won't roll down but rather stays flat regardless of your movements. This branded undie can cost you only $10.50.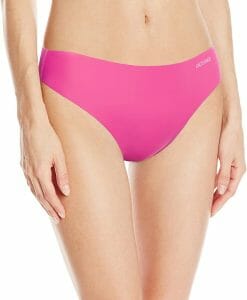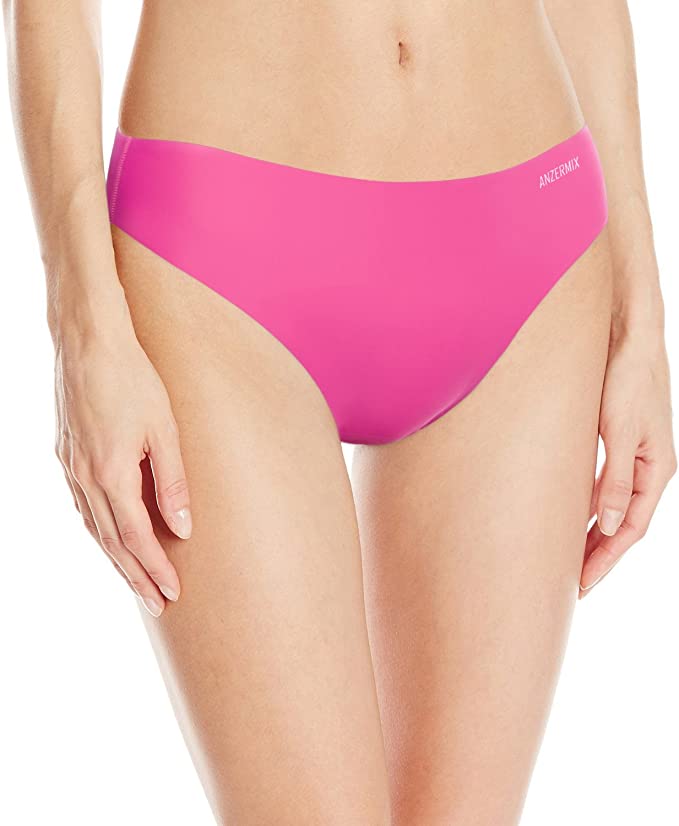 Anzermix only uses high-quality fabrics, particularly polyamide and spandex, so your skin will be wrapped around the softest materials, which is essential whenever you have to focus on your yoga class. The cut on the rear is distinct but worry not about them forming through your workout pants. The seamless edges won't create any lines, and you'll feel like it's just your second skin. The undie sits below the belly button, and the waist hugs snugly around without being too tight; you'll love wearing this every day. This skin-friendly Anzermix panty is at its competitive price of $15.99.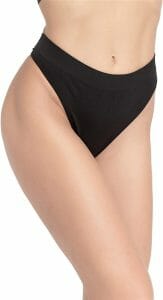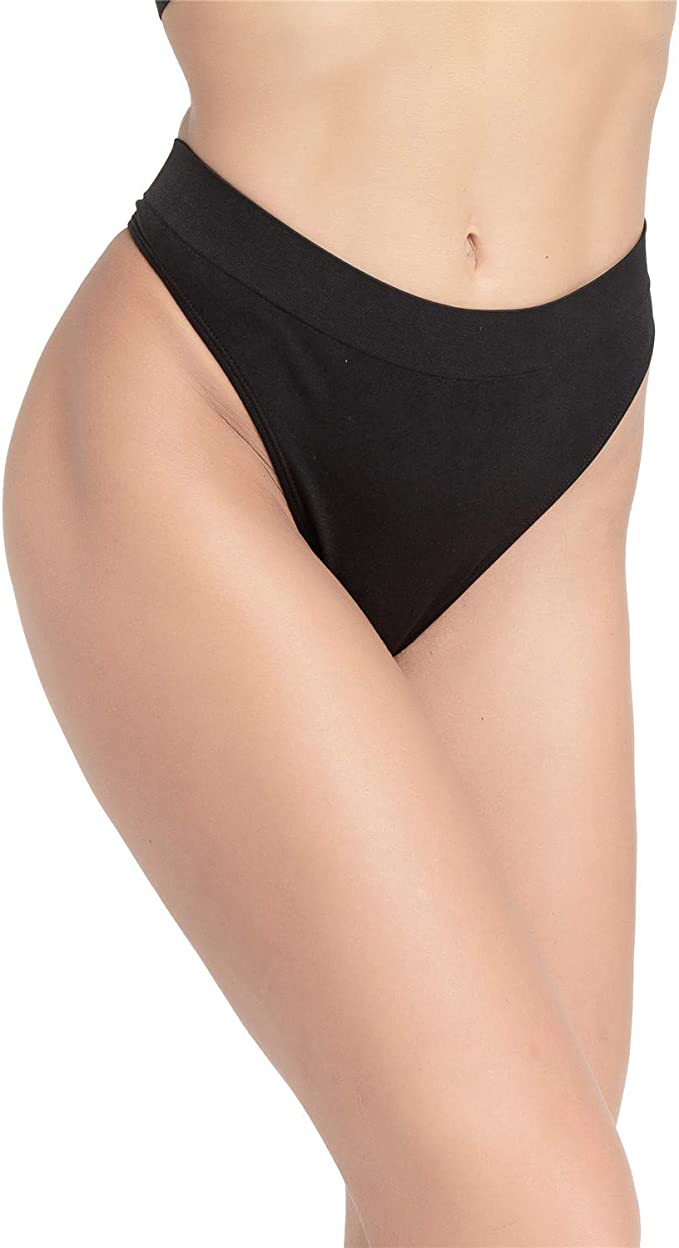 High-waisted undies like this one from Grankee really have a distinct effect both on figure and confidence. The waistband is moderately thick, so it stays in place, and it cinches your waist just right to add an illusion of an hourglass body. This even gets better when leggings are put on. No VPL will show as this is a super stretchy, seam-free garment. It's specifically designed for yoga and workout, so make sure you have a few Grankee undies ready all the time. With a price that starts at $20.38, you're getting 6 underwear in a pack.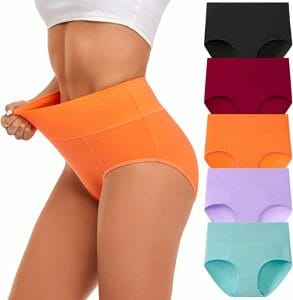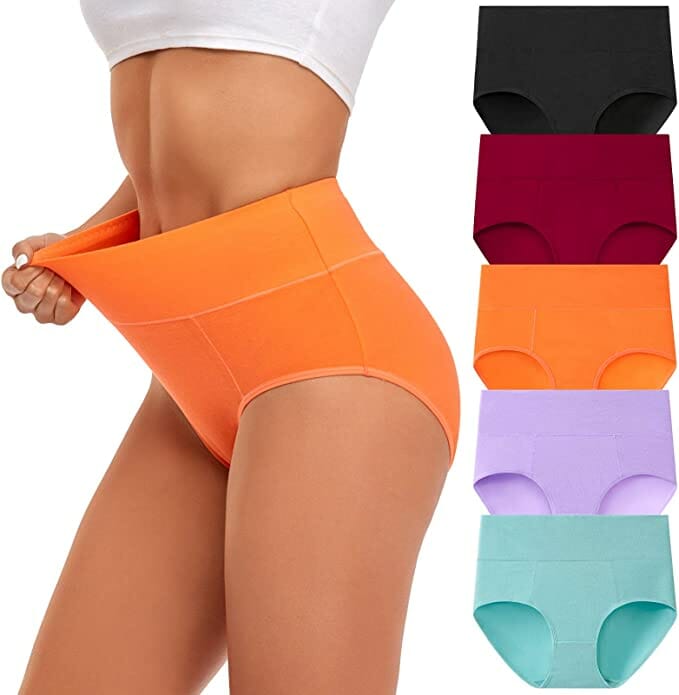 For maximum coverage, you need something that hugs your high waist down to cover the entirety of your bum. Qovoq offers just that along with various perks, such as their undies being made out of cotton, perfect for lazy days or for brunches with friends in a casual, cozy pair of leggings and classic white sneakers. Embrace comfort every day and show off your attractive curves! To add, wearing this also helps those who are recovering from postpartum c-section and post maternity. Consider investing in these quality Qovoq undies to aid your changing body. Buy this for $21.99, and you'll get 5 pairs of underwear, good for all your weekdays.