Best Spa Headband for Washing Face [10 Self-Care Products]
Tired of your stubborn hair that gets in your face every time you wash it morning and nighttime? Sure, you can tie it up in a ponytail, but how about those who have baby hairs? Those with a newly-cut fringe? It can be annoying, indeed. Your personal care moment is supposed to be calm and relaxing, but what if it becomes frustrating?
With that, there is only one thing that you need: a spa headband. That's it! Not only would it hold your hair in place but as well as enable you to thoroughly cleanse all the areas of your face. With so much of this in the market, choosing which spa headband to get can be a headache, that's why we collected 10 of the best headbands that make thousands of women happy worldwide!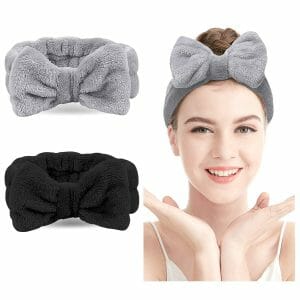 In looking for the best spa headband, you want to go for those that are non-irritating and skin-friendly. Achieve that with a soft coral fleece fabric made into an outstanding skin-care item that is high on absorption so you won't have to deal with the water dripping from your forehead. The elastic band does not get worn out easily, so you'll surely have a long time using this! If fully stretched, this can measure up to 12.9 inches. Putting its function aside, the Lades spa headband also comes in multiple colors and various designs so you'd look cute even when you go bare face.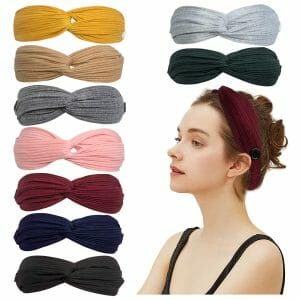 A dual-purpose headband is worth every penny. The atypical Amandir headband exhibits a bohemian style that would upgrade your chic attire if you want to go out or make you look incredibly stunning in case you do a Youtube video while showing off the products you use in your entire morning skincare regimen. This comes in nine different attractive colors that would match most of your pajama outfits. Wear this and experience the soft high-quality fabric that's not too tight on your face. It doesn't even fade over time!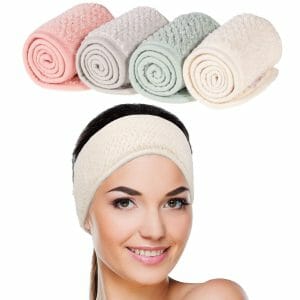 Can't seem to find the spa headband that perfectly fits your head? Whaline is your answered prayer! It has velcro tape in it so you won't have to experience a too-loose or too-tight feeling. Since it is made from high-quality coral fleece, expect this soft headband to last longer than you would anticipate, and guaranteed it won't lose its original shape at all. It's available in pea green, pink, light gray, and beige for those minimalist beauty fanatics out there.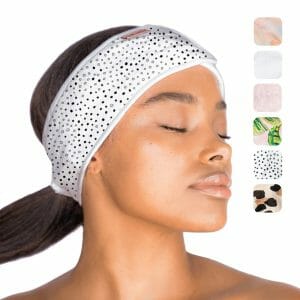 This is something out of the ordinary. By going Kitsch for your facial headband, you won't have to go looking for a scrunchie or elastic to tie your hair. It is designed to have a special feature where your whole hair can be inserted and keep it off from messing up your nighttime skin care treatments. It's super lightweight, you won't feel much in your head, and let's not forget to mention that it's made from ultra-soft microfibers! Whether you want to apply a face mask or cleanse your skin, this is one of the ultimate must-haves for women.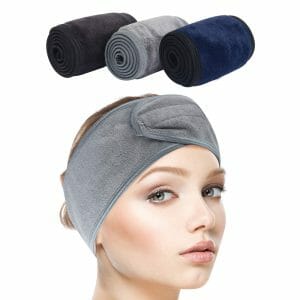 This is one of Amazon's choices for a reason. I mean "reasons" because there's a lot. Sinland offers a facial headband that feels like a towel cloth for a soft, plush feeling and it won't definitely slip off your forehead. There's a magic tape on it which is extremely adjustable, it would suit any face type or head size. Aside from facial washing or doing your skin care routine, the Sinland headband has another variety of uses that you can take advantage of whenever you do your makeup, yoga, or sports activities.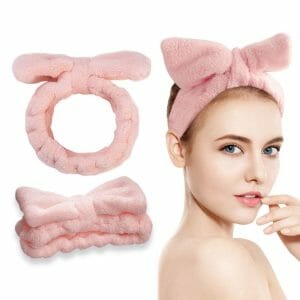 Want to look super cute despite removing your entire makeup? Pocova would be a great pick! The way it's designed helps in really tucking all the hair, there wouldn't be a single strand sticking on your face. It is of an elastic microfiber to help the product retain its shape no matter how many times it's been used. It's a headband for all women. Its girly pink color gives off a clean and girly vibe, especially with that large bow tie at the front.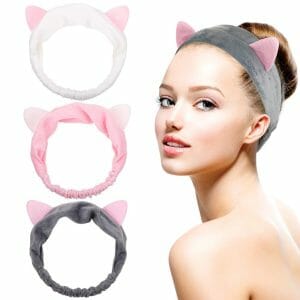 Got cats at home? Show how much you love your felines by wearing a Dreamlover cat ear headband. This is very cute and your cat might get more hooked with you on this look! It is made from soft thin velvet fabrics durable enough for your everyday use. There are three colors available just for you and you can choose pink, white, or gray. Feel its super soft texture that won't cause you harmful frictions on the skin that could cause dreadful breakouts!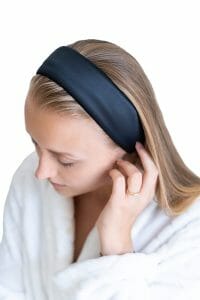 Have a luxurious experience whilst applying your night serums and creams by using this mulberry silk headband. Just like the rest of the headbands in this article, Celestial makes sure their product would fit any woman's head! No matter what hair type you have, curly, thick, or straight, this headband will do its task duly. With its glamorous appearance, this can be an exquisite pick for your me-time on a bathtub while facetiming your beau.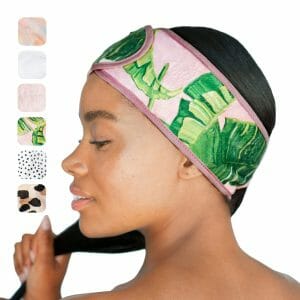 Exude a tropical vibe through the type of headband you use. Kitsch definitely has one for you! It's designed with palm leaves so you can beat the summer heat in your early morning beauty routine. It has a one size fits all thanks to the way it's constructed. It's made from microfibers that help in absorbing anything that is on your skin's surface. There's also a hole for your ponytail to fit in. After all, it can be a struggle to wash your face with your hair down.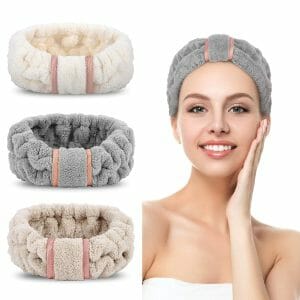 Feel the cloud touching your forehead with Dooboo's microfiber headband. It's comfortable to wear, you'd want it sitting on your head all day long during your day-offs. Just as headbands are expected to do, Dooboo would absolutely keep the hair in place. It's not just your typical headband. It's a thick one in width so if you don't want to tie your newly straightened hair, strands won't end up touching your face.
What to Consider When Buying a Face Wash Headband
Yep, there are at least 10 best spa headbands you can purchase for your facial wash time routine. They're all great buys thanks to their unmatched qualities no other headbands have! For most of you, it's understandable if you won't buy all of them, but do so if you can! However, if you're tight on the budget, it's important that you buy what suits your preferences the most.
Here are 4 things to consider before adding the headband to your cart:
Material. There are some fabrics that are not good for sensitive skin. You know what, even constant friction from your phone can cause acne breakouts! Ain't that horrifying? Instead, go for breathable fabrics like cotton and satin. Headbands should aid us in achieving the poreless, glassy skin and not cause our situation to get worse.
Fit. It's pretty useless to have a loose-fitting headband. I mean, what is that for now? Spa headbands should keep the front hair away from the face, but if it doesn't, it has no purpose anymore. Invest in a quality one that has durable elastics that fits all sizes. Those that are easy to adjust are recommended too.
Design. Do you want a classic style headband, a glamorous one, or a cute one? It's your choice to make. There are a plethora of headbands that come in different prints, structures, and colors. You just have to search the internet thoroughly until you find the one that fits your taste.
Width. Broad headbands serve more purpose than thin ones. They keep the hair away from the hair at a good distance. But, if your hair is neatly tied, then either of them works just fine.