Can You Dry Lululemon Leggings? Your Care Instructions
Simply put, no, you can't. Tossing your leggings on the dryer may seem like a reasonably convenient method, but consistently subjecting your delicate garments from Lululemon to it can result in a lot of unwanted changes like losing their original shape.
The common misconception most of us have is that the damage starts mainly in the washing machine. In reality, though, you can machine wash your Lululemon leggings and still find them in pretty much excellent conditions. 
The most crucial part of the cleaning process occurs on your preferred drying procedure.
Why Can't You Put Lululemon Leggings in the Dryer?
Drying your Lululemon legging is highly unrecommended as the dryer can damage the elastic fibers of the garment. When it happens, the garment will no longer fit well and fail to hold everything in place. Heat causes shrinking, and once it happens, your leggings will no longer do their intended purpose.
You can test it out though and notice that there are no changes the first time you throw it in the dryer. However, habitually doing it will eventually make your leggings unusable.
What Lululemon leggings are commonly known for are their specially used fibers and fabrics that help any user perform with comfort and support. Their common enemy is the heat which is why they can't be inside the dryer. 
Heat breaks down these delicate spandex and lycra fiber and when this happens, you can't expect your Lululemon leggings to look the same. So, to make sure you get a whole superb experience with your leggings, no matter how badly you want them to dry in a jiffy, never use your dryer.
The Proper Way of Drying Lululemon Leggings
You have to take as much care of your workout gear the way you give high importance to ensuring your body stays fit and healthy. Save yourself from the frustration of having to constantly pull up your Lululemon leggings every time you do your runs or reposition certain areas after a full squat.
To consistently achieve the excellent condition of your workout must-have, here's how to properly dry them:
1. Air-Drying
 This is a notable method of drying your precious Lululemon leggings without undesirable shapeless results. This way is much gentler on the fabric making your leggings stay not only intact but as well as functional in the long run. 
In all honesty, there is little to no reason for you to use the dryer for these garments. After all, Lululemon leggings have moisture-wicking properties, therefore, they dry more quickly than you expect. 
For a much better outcome, you can hang or lay them flat whilst mildly exposed under the sun to help kill the bacteria that remain in the fabric. Be sure not to leave your leggings out for too long.
2. Tumble-Drying
If you find it extremely unavoidable, you can seldomly toss your Lululemon leggings in the dryer. However, you shouldn't put it in its usual settings. A safer way to use it is to put the dryer in its lowest setting so that it produces the lowest heat possible to dry your garbs.
Though this sounds like a piece of advice that is pleasant to the ears, we still do not recommend you to do this very often. Nothing beats simply putting your leggings out to air-dry.
How Each Lululemon Fabric Is Washed
Right, Lululemon leggings come in different fabrics and materials. Those who really want to take care of their new pair are off to finding out how to properly take care of their garments. The good news is that you don't have to look for the answers elsewhere.
Here are the recommended ways how to make sure your leggings stay clean and topnotch in condition:
1. Seamless, Swift, Warpstreme™, Luon®, Luxtreme®, Everlux™, Nulu™, Nulux™, Rulu™
– Cold machine-wash along with their similar fabrics.
– Can be tumble-dried or air-dried.
2. Merino wool, Boolux™, Cashlux™, Natural Blend Family
– Cold machine-wash along with their similar fabrics.
– Can be tumble-dried, laid out flat to dry, or air-dried.
3. Outerwear Family
– Use a very little amount of detergent.
– Have all the velcro closures and zippers closed before the cleaning process.
– Cold machine wash only
– Can be tumble-dried.
10 Tips to Maintain the Quality of Your Lululemon Leggings
Your Lululemon leggings' quality does not fully depend on the way you dry them. It may shock you to see that despite not throwing the leggings into the dryer, your garments are still ending up unfunctional. 
For a surefire way of really keeping your clothes nice and well, here are some tips you can take note of:
Immediately wash your leggings after you vigorously sweat on them. Cold wash is ideal as it's much friendlier to the components of the garment. Warm water, on the other hand, can negatively affect the elastic fibers present on your leggings.
Should there be any stains on your leggings, never be tempted to use hot water as this tends to spread the stain out even more.
Keep your leggings washed separately from clothes with abrasive materials like zippers, denim, or velcro. Doing so can instantly degrade or ruin your legging's delicate condition. In other words, simply wash the same quality of leggings altogether and the different ones on the next batch. No matter how long-lasting Lululemon leggings are advertised to be, keep them away from other synthetic fabrics.
This needs not be said. Do check that your leggings are inside out before washing them.
Keep your leggings washed separately from other clothing like cotton leggings, towels, hoodies, jeans, and other gym clothes. Do this to avoid the messy lint you may experience as other fuzzy fabrics may end up adhering to your leggings.
Wash your Lululemon leggings according to their colors. Bright leggings are prone to get stained by other bleeding fabrics, so be sure you know your clothes' fabrics well before washing.
Never use fabric softeners no matter how badly you want your clothes to smell like a garden of flowers. Fabric softeners stick to the fabric and this inhibits your leggings from performing their sweat-wicking feature and other purposes.
As much as possible, don't throw in loads of detergents in the washing machine. A little amount can go a long way already. If you have the luxury of time, resort to handwashing instead.
Regularly clean your leggings. Don't wait for them to get crusty before you take action!
The most important tip of all is to read the instructions on the tag of your Lululemon gear before immediately heading your way to the laundry shop. 
When To Replace Your Lululemon Leggings
There's generally just one reason for you to replace your Lululemon leggings and that is if they are worn out. Usually, Lulu wearers would purchase a new pair after using the old one for around 6 to 8 months. It all boils down to how the leggings are taken care of.
Of course, if the leggings are used, washed, and stored properly, they can last very long, but if you don't ace it well in these three things, a pair of Lulu leggings may look at its best for a good month or so.
To lengthen its quality, we suggest you have a few other more leggings to use alternately. 
Here are some of the recommended Lululemon leggings you might want to add to your collection: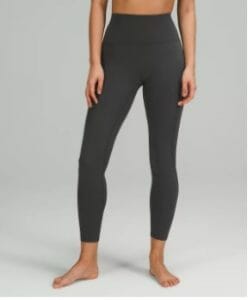 For yoga enthusiasts, all you need are leggings that are buttery soft and comfortable enough to aid you in focusing on every move you make for your daily meditation. This weightless garment made from Nulu fabric is sweat-wicking, figure-hugging, and breathable. Is this suitable for tumble-dry? Absolutely.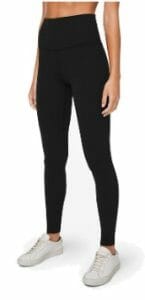 A good pair of leggings aren't those that can only be used for one specific purpose. With Lululemon, you can also sport any of their leggings for any casual meet-ups with your old buddies from high school or if you're off to accomplish a quick errand in the grocery store. These leggings can't wear off too quickly as they are made from the highest quality materials only.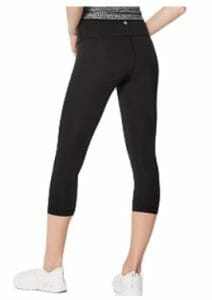 Tired of wearing full-length Lulu leggings? This wunder under cropped high rise yoga pants will be your next favorite from your collection. They're not saggy or loose and the classic black color can make you match this with almost any top you have. This Luxtreme fabric is so smooth and soft, so you have to take extra care in washing this pair.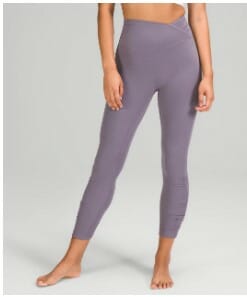 In choosing a good set of leggings for yoga or other activities, the first thing you want is something that feels like your second skin. You have to feel like you're wearing nothing for a freer sensation of movement. Lululemon offers this feature with its ultra-soft leggings like no other. Come on, it's not bad to add one more to your Lulu treasury.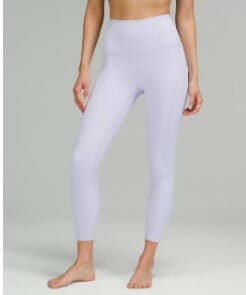 Wear the cloud on your legs by trying out these celestial-like pastel blue Lululemon leggings which may also come in vivid plum. With its light shade, this might not be the best pick for vigorous outdoor activities and drills. Wear this with confidence while you stretch on a yoga mat with your best friend and be sure to have this washed immediately to prevent any stains from staying in the fabric.