What Are Slacks Pants? A True Wardrobe Essential 
Pretty sure, at one point, you have already worn slacks before. In the past, the term "slacks" was used to describe all types of pants. However, this changed drastically. A pair of slacks is now known to refer to a specific style. They are neither jeans nor the usual chino pants one would wear. In fact, you can say that slacks are more formal than the timeless pair of jeans, but in formal events, slacks are more of a casual wear than pants.
Originally, this is associated with "men's trousers" and these are characterized by a loosely fitted structure. True to its term, the word slack is a Saxon word that translates to "loose". They are neither too tight-fitting nor too baggy. To put it simply, this type of trousers offers premium comfort and space for your skin to breathe and such pieces are also available for women to wear.
How Are Slack Pants Different From Pants?
In a simpler sense, slack pants are ideally designed to be loose when worn. It does not sit close to your legs and is just spacious, overall. Meanwhile, pants can be an umbrella term that can either describe a pair of denim, slacks, suit pants, or even men's trousers. From that, we can conclude that a pair of slacks is just loose pants, after all!
There has been an endless debate regarding these two types of garments. People interchangeably use both terms and would claim that slacks are what you would use in formal settings. However, its quality of being loose would make it inappropriate for certain events. Who would want to wear a pair of loose pants in a suit and tie event?
While the dictionary puts a distinction telling that slacks are mainly for women, this has gradually disappeared and today, you will find several sections from men's clothing bearing the slacks label. 
When and Where Can You Wear Slacks?
Slacks pants may not be the most ideal wear for formal gatherings like weddings and VIP events, but putting aside all of those, there remain various affairs where a pair of slacks pants is accepted. Remember, this is a very versatile piece which means it can be worn on various occasions like meetings, dates, and outings. 
Below are just a few happenings where the code is perceived to be allowable in the book of unwritten rules.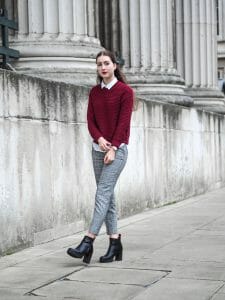 The classy effect remains a priority, but looking a bit casual or semi-formal is the attire expected to be worn. This can include a pair of wool slacks pants and a top that matches the whole look instead of resorting to the effortless, yet too simple dress shirt. Layer up with a nice vest or jacket and leather shoes for men or pumps for women.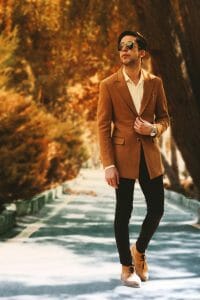 In going on a romantic date, you have to make sure you are neither underdressed nor overdressed. Stay in the safe zone by going for a pair of slacks. The color, fabric, and type have to be carefully considered whether you both have to meet in daytime or nighttime. Ladies may opt for slacks as well due to their elegant construction. It offers more movements compared to wearing tight skirts or a figure-hugging dress.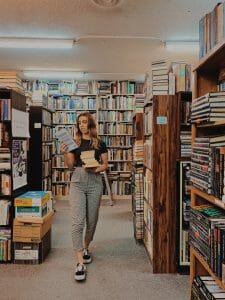 To save you more time in choosing what outfit to go for, a pair of decent slacks will save you from having a headache. After all, you can match this with loads of different tops and layer up if you feel chic or you simply want to give your body more warmth during the cold season. A blazer that matches the color of your pants is preferred, but should you go for a different shade, make sure they go well together.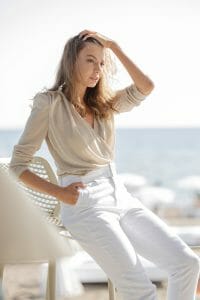 If you are going to host a seminar, knowing who your audience is will help you a lot in choosing what to wear. Of course, the timeless and all-around slacks would make you look respectable and eye-catching as long as you carefully tailor your fashion game plan for the day. Try not to go overboard or people won't end up listening to what you have to say.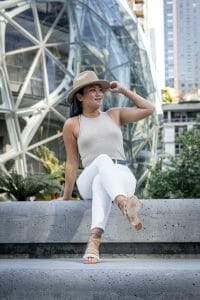 Is the family reunion date getting near and you still don't know what to wear? Slacks may look simple to the eyes, but they will dramatically turn into a masterpiece with the right combinations of clothing and accessories. You wouldn't end up getting shy in striking a conversation with your cousins nor feel diffident around your aunties (who might have high expectations from you).
6 Things to Consider in Choosing the Right Slack Pants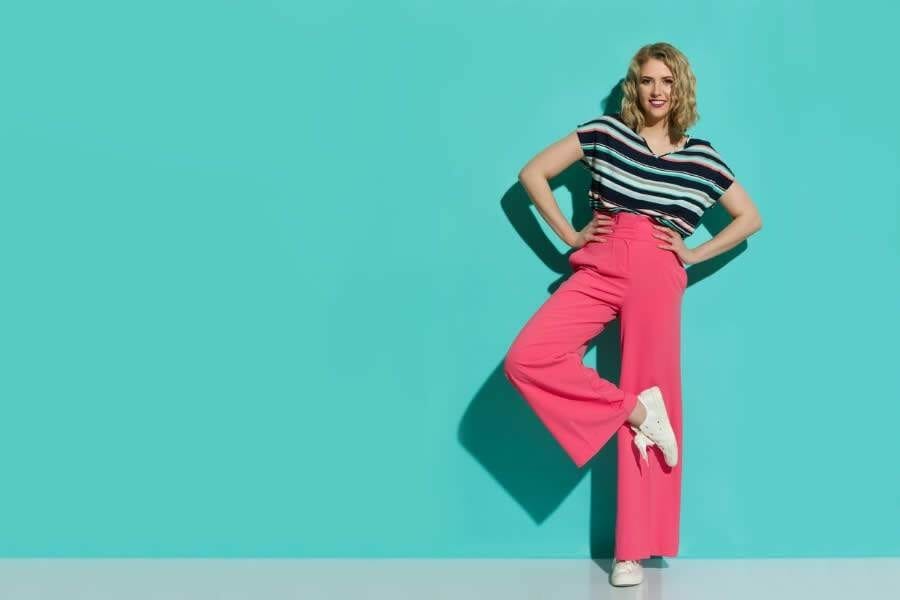 Confidence is elevated when you look good and feel good. Dressing up nicely is a big factor in preparing yourself to face the crowd. To achieve this, you have to carefully choose the right pair of slacks that will put more emphasis on your assets. To help you out, here are 6 things to consider when choosing the right slacks that would accentuate more your plus points:
1. Know Your Preferred Fit
There are three basic fits for the slacks type of pants. Determine which one suits you better by knowing what these are:
Wide leg slacks. This is more commonly worn by women, but it is not entirely exclusive. Men can also level up their fashion game by wearing a pair of wide-leg slacks and layering up on top with an oversized jacket to match the amount of fabric used underneath. The term lives up to its namesake as wide-leg slacks are loosely fit on the waist down to the thighs.
Straight-fit slacks. In a straight fit, no tapering can be seen from the waist or hips down to the thighs. Compared to the regular one, this type of slacks are more loose, straight, and have the same measurements from waist to foot.  For women, in particular, the straight-fit slacks seem to do wonders on an apple or pear-shaped body type. Men on the other hand can freely go for this option for semi-formal or casual business meetings. 
Slim-fit slacks. What you would observe from this type of classic fit is its skin-hugging feature. It features better the shape of your legs and tapering can be seen as the fabric approaches the ankle. This is the top choice for most men and women who want to show off the figures of their legs. After all, you can wear any top you like with this type of slacks. The construction is close to that of the shape of the leggings, but of course, the fabric used is highly contrasting. 
2. Pleated or Flat Front?
Of the two, the pleated style is older and more traditional. You'll find creases or pleats on the fabric before the waistband is sewn, as the name suggests. For fuller and athletic body types, this is a recommended choice. Pleated pants will give justice to the body without an awkward appearance. This is also great for those who have an active lifestyle as they can be easier to move in thanks to the extra space it provides underneath the waist.
On the other hand, flat fronts are more popular with guys and gals who love to follow trends. The absence of pleats and creases gives off a cleaner look in the silhouette of the fabric. 
Slim individuals do well on this type but make sure that the fit is just right. We don't want our bellies noticeable for everyone to see. The only downside is that the structure can limit movements, therefore, a bit constricting. Still, aren't we willing to sacrifice comfort for fashion?
3. Slash or Slit Pocket?
Trousers often have either slash or slit pockets. Between the two, the slash is deemed rarer than the other. Others have buttons as styles and designs can be limitless. Ideally, pockets should have enough room to accommodate small pieces of items like keys, wallets, or cards. 
When small things are inside, they should not bulge and scream for attention. So, properly choose a pair of slacks that has a generous pocket size which is not too big and not too small. 
It would be better if you have your slacks custom-made. In that way, you can request that the pockets be adjusted to the size that can carry the usual items you bring along with you wherever you go.
4. The Cuffs
If you want to use your slacks as dress pants, consider putting cuffs on the legs. What this means is rolling up the hem to either make the pants look shorter or to hide away the hem completely. For tall men and women, going for cuffed slacks can make them appear a bit shorter. You know what that means, shorter individuals must try not to apply the same effect! 
For some reason, however, cuffed pants look more visually appealing. They add up a certain effect and style as they place emphasis on your feet and ankle. 
Additionally, flat-fronted slacks do not come in cuffs, while the pleated ones do. You can still have it customized according to your preference.
5. Zippers or Buttons?
What does your taste dictate? If you are used to and highly prefer zipping, don't choose button fly pants. Although they give off a stylish and trendy outcome, you might end up feeling uncomfortable due to how complex it can be compared to the zipper. Button fly pants require more effort while running the zipper up and down sounds more convenient to almost anyone. 
The only problem with zippers is that they can break or malfunction. The perk of having the buttons instead is their durability regardless of time. 
6. The Fabric Material
If you are buying a ready-made pair of slacks, the whole thing is complete and all you have to do is choose the right one that suits you. However, if you are paying someone to tailor you one, carefully choose the kind of fabric that is not only affordable but also high-quality. You don't want to be throwing away and purchasing a new pair every now and then, do you?
Wool may be expensive but guaranteed it will last for a very long time. Aftercare is necessary to help it stay on top of its quality, so dry cleaning is the option for this. The easiest to maintain is polyester and other fabrics you can try are rayon which feels cottony and flannel which is woven wool.