31 Buzzworthy Gifts for Coffee Lovers in Your Life
The best gifts you can give to a coffee lover in your life would be challenging, especially when you don't have any idea what they have at the moment. This idea makes buying gifts for them a tricky one; you might accidentally end up on an item that they already own. 
Good thing you made it in this article. We're sure you'll find plenty of unique ideas you can give as a present from our list. Not only are these items worthy of price but also provide usefulness in your friend's life.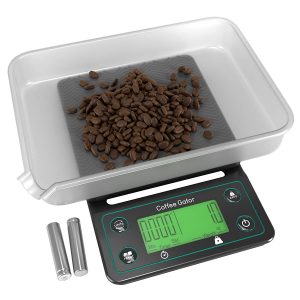 Achieving a spot-on coffee would just be a piece of cake for any coffee freak with this electronic scale gift. This scale comes with a removable and lightweight tray, making it easier for you to transfer coffee beans to a grinder. This electronic scale even measures the water volume. Your friend doesn't have to worry about inaccurate measurements anymore!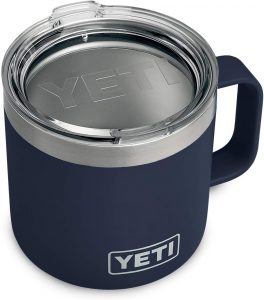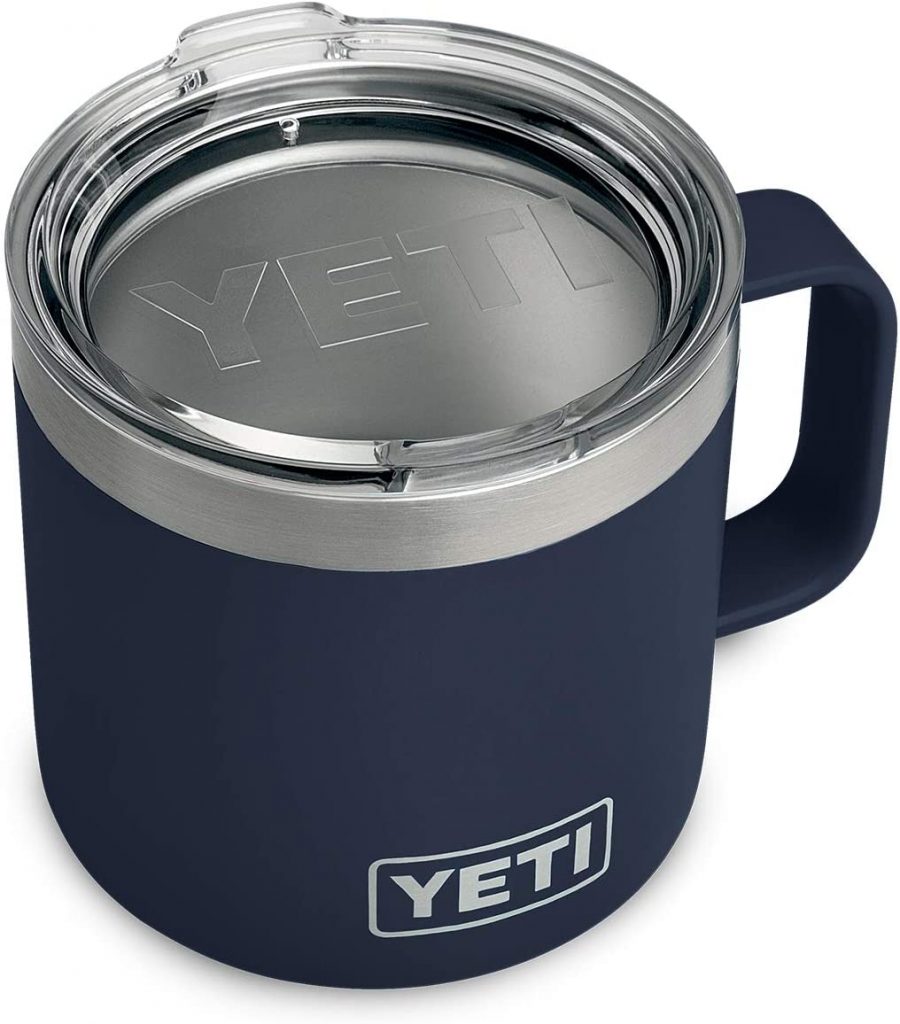 There's no other way for coffee lovers to drink their favorite cup of java while it's effin hot! Yeti Store manufactures kitchen-grade stainless steel mugs that can resist any puncture or rust. Coffee snobs out there would love this vacuum-insulated mug that keeps their coffees hot until their last sip. It's dishwasher safe –no one needs more work to do after all.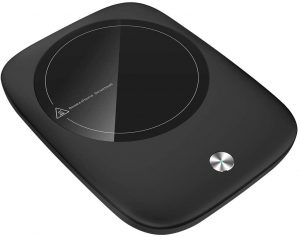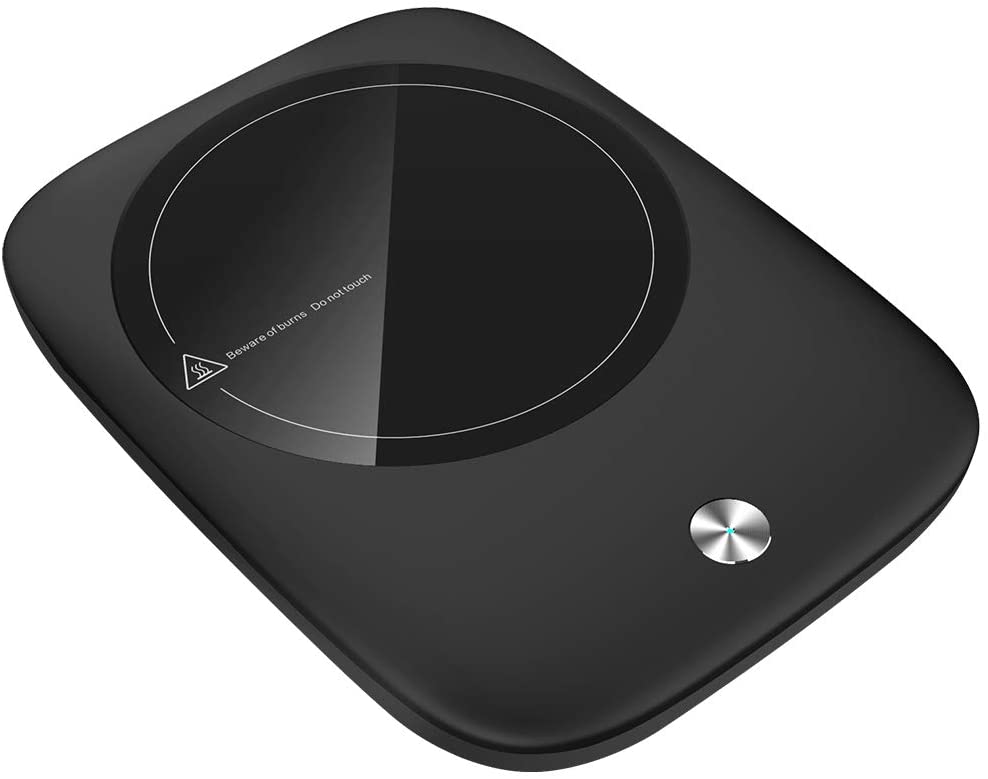 Constantly getting up to warm your coffees would be somehow frustrating. Give your java enthusiast a perfect gift that would keep their coffees perfectly and conveniently warm. All they need to do is to put their mug on the warmer, and its gravity induction does the magic. Coffee lovers who already have this item love its automatic turn-off feature: the warmer stops heating as soon as the mug is picked.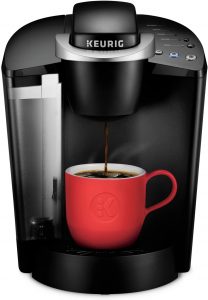 Almost all coffee lovers definitely have a coffee maker on their wish list. Keurig K-Classic coffee maker simplifies any morning routine with its simple-touch buttons. You'll get to experience the most stress-free brewing coffee ground process that creates six cups in one go. Whether you like your coffee strong, mild, or decaf, we guarantee that it's one of the best coffee makers out there!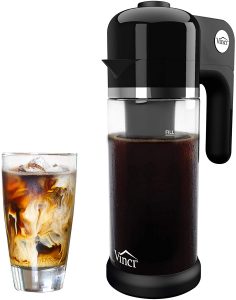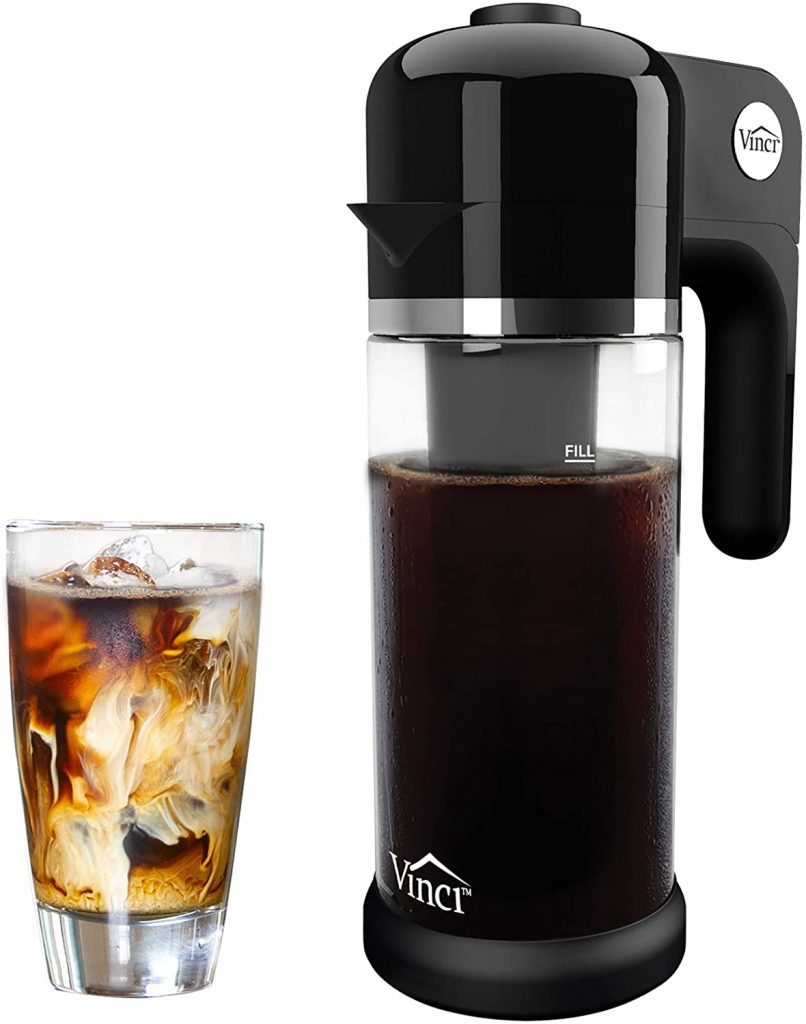 No need to go to your favorite coffee shop! You can easily make your very own cold brew coffees at home with this special gift. Vinci Express cold brew coffee maker allows coffee enthusiasts to make a strong coffee blend in just fifteen minutes. It features "Circle Flow" technology to give java lovers a sediment-free and clean brewed drink.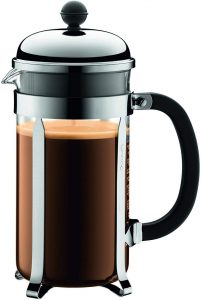 Coffee drinkers would love a gift that they'll undoubtedly appreciate, especially when it's a tool that is easy to use for making coffees. You can get this Bodum Chambord French Press coffee maker that brews coarse ground coffee in just a matter of minutes. It contains a mesh filter and a 3-part stainless steel plunger that extract your coffee's aroma and oil. It doesn't spill easily, unlike other coffee makers your friend knows.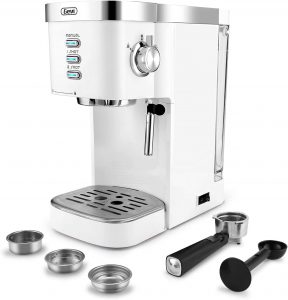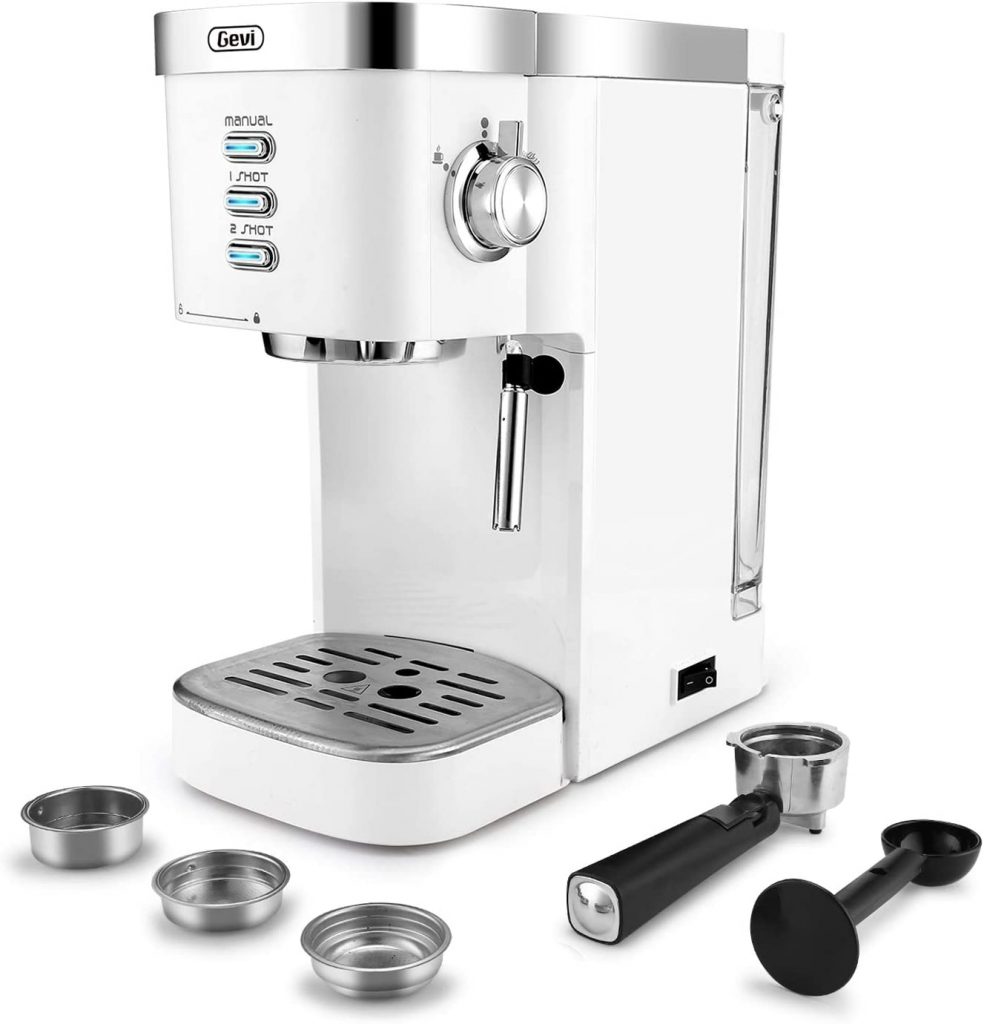 We're sure that any coffee lover would love this Baretto Espresso machine. You can't get enough of this espresso maker that creates java in under a minute. Plus, it's not loud! It encompasses an Italian pump and a professional milk frothing wand for making the densest and richest milk froth possible. What's more, it has an accurate dual temperature control system, so your ideal coffee is achievable in no time.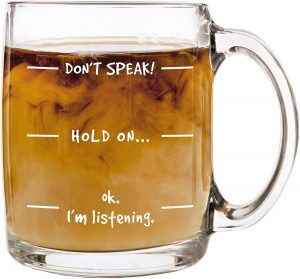 We all have that one coworker who never conversates without starting their day with a cup of coffee. Give them this funny mug as a gift that screams their hearts out, especially in the morning hours when they don't want to talk with you. It's simple yet elegantly designed and sturdy. It's a perfect present you can give to please any coffee snob!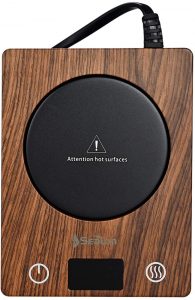 Do you know someone who loves reheating their coffees every second of their lives? We've got good news for you! Elyss coffee mug warmer is the perfect gift for coffee lovers that maintain their java's heat all day long. They can keep this coffee mug warmer with them and reheat their cups at a temperature they like. Perfect for busy people who leave their coffees hot and forget them.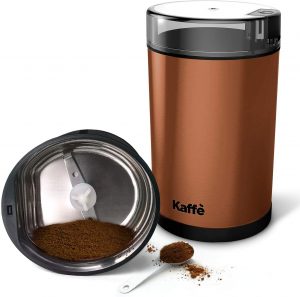 There's no other way for coffee lovers to brew their favorite coffee without brewing coffee grounds. This is an ideal gift for a coffee drinker that turns their coffee bean into freshly, coarse ground right away. What we like about this gift is its safety lid feature; you can't grind coffee beans without covering it. The most-loved part of this gift? It includes a stainless steel cleaning brush to keep ground coffee out.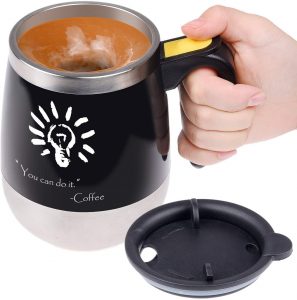 Put that nasty spoon away with this self-stirring travel mug you can give as a gift for a coffee lover. This coffee mug guarantees safe and leak-free stirring that works perfectly for people on the go. Its stainless steel construction makes it easy to clean, just like any ordinary mug. The magnetic stirrer is detachable; there's no rocket science to operate this travel coffee mug.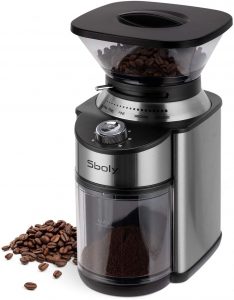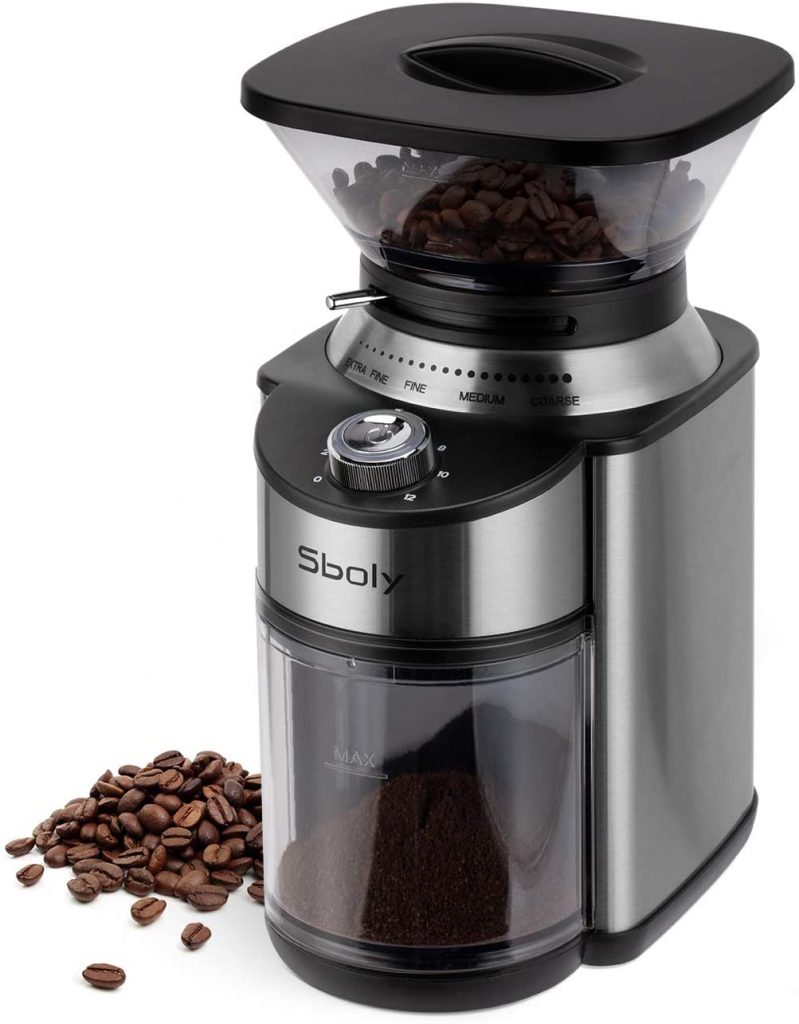 A coffee drinker knows the number one rule in the java market: a small budget for a coffee grinder is a bad idea. Sboly Conical Burr coffee grinder extracts coffee beans the best way possible. Its oxidation process makes it among the best gifts for coffee lovers, helping them get the finest filtered coffee. This coffee grinder has a built-in grinder setting that allows you to alter the consistency of your coffee beans as well.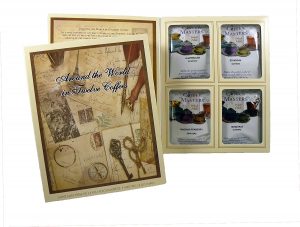 Tired of the same old coffee flavors? This is the perfect gift for a coffee-loving creature. It presents an Around the World Coffee subscription gift set, exploring the finest and richest cupping adventures they can have in their lives. This gift item comes with coffee-packed samplers that make a total of 120 cups of brewed java. Ready to experience a variety of blended flavors from different countries!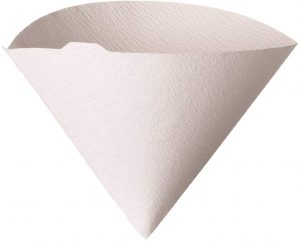 One of the best gifts for coffee lovers you can buy is coffee filters. Take note that Hario V60 isn't your ordinary filter. It comes with an unbleached, cone-shaped drip-style that superbly filters pour-over brewers. Hario V60 coffee filters don't trap greater amounts of coffee oils and granules that any coffee enthusiast wants the most.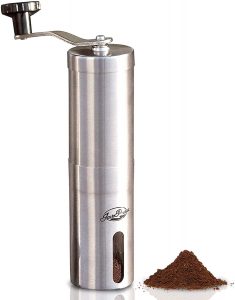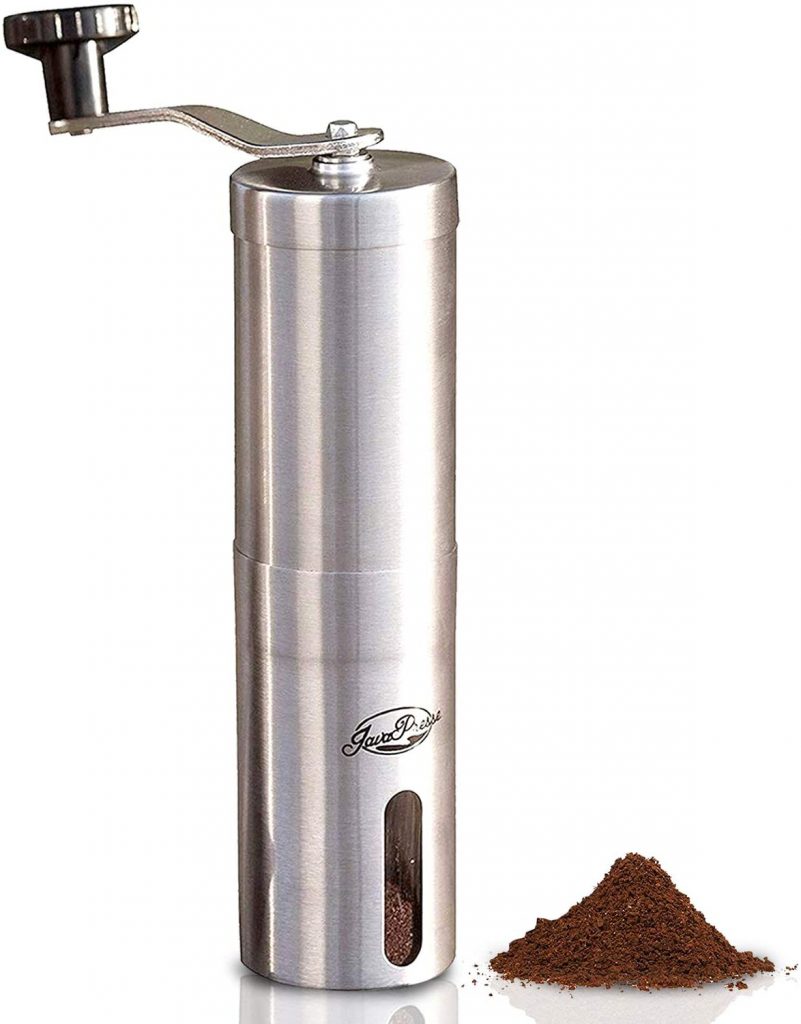 Keep your friend grinding with this JavaPresse coffee burr grinder you can get from Amazon. It gives a manual experience for milling ground coffees. You can transform your friend's coffee ritual into a much more extraordinary experience with the help of this burr grinder. You can smell ground java beans as you mill instantly!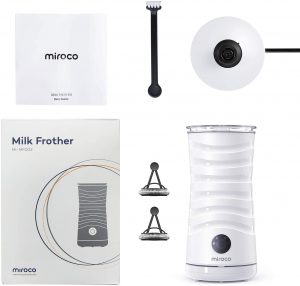 Drinking coffee is more than a daily routine for coffee lovers. It's also where art comes from, especially in coffee shops. Coffee drinkers don't need to go to a coffee shop for latte art. Giving this milk frother creator would be a perfect gift to start their coffee-art-series posts on Instagram. This micro electric steamer prepares milk frother in any texture you like: hot airy foam, hot dense foam, and cold milk froth.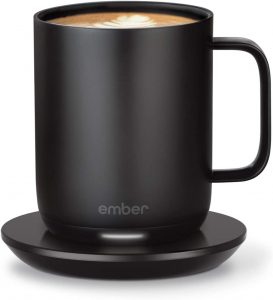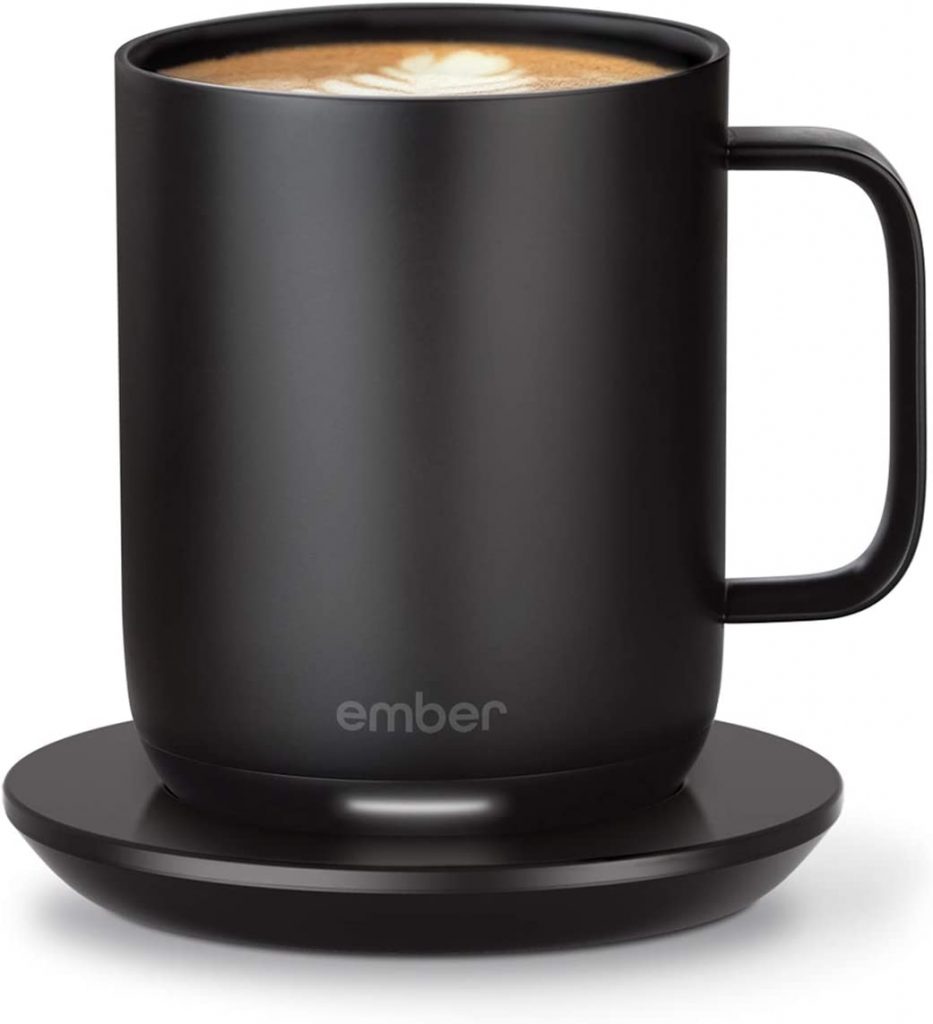 Another way to brighten up a coffee freak in your life is by giving this temperature-control smart mug as a gift. It's controllable using a smartphone application that easily heats your mug to your preferred temperature (approximately 120 to 145 degrees Fahrenheit). Customers find this coffee mug easy to clean and dishwasher safe. It contains a customizable LED light color that informs coffee drinkers when their beverage is being heated or cooled or needs charging.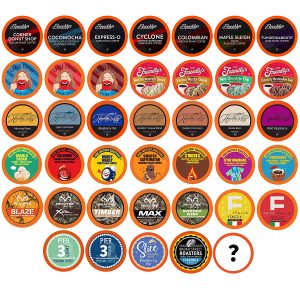 Get to know more about the world's most delicate blend by giving this coffee sampler as a gift set to your human-turned-into-coffee friend. We're pretty sure they'll get to taste assorted and top-rated coffee flavors with this coffee subscription set. Regardless of the occasion or season, this coffee sampler set is among the unique gifts for coffee snobs in your life. From light roast to bold and decaf coffees, you got your friend covered!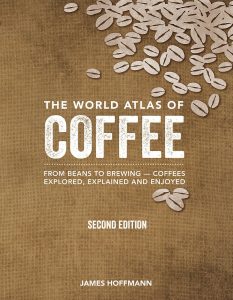 How about giving your coffee lover friend an informative book about coffees? James Hoffmann's The World Atlas of Coffee indeed gives coffee drinkers a tour of coffee-growing countries. A coffee lover would enjoy reading the origins of a coffee bean, its processes, and the cultures revolving around it. The text covers coffee beans and categorizes them by continent then region—an excellent gift for coffee lovers and could be one of their collections.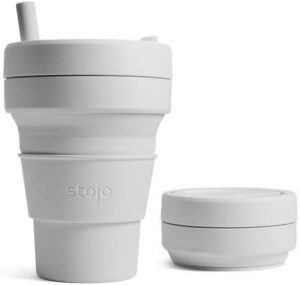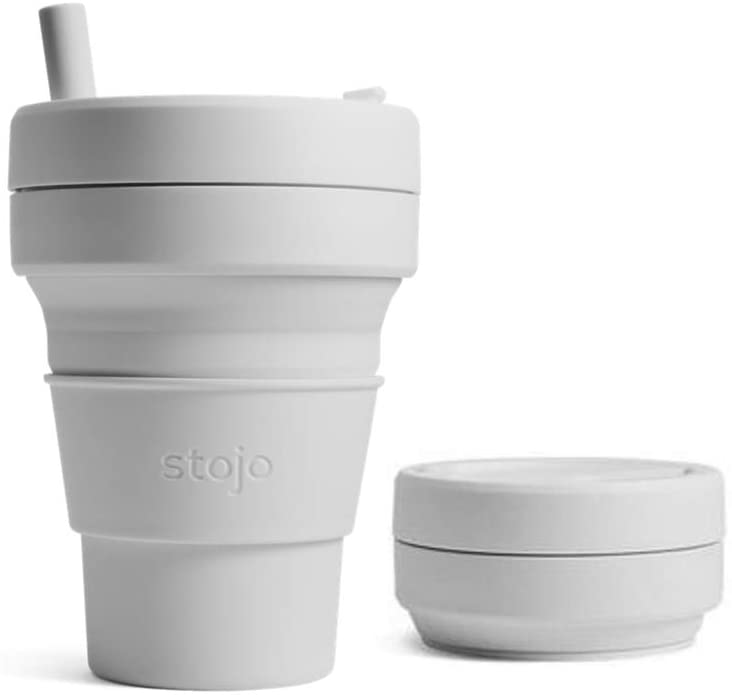 We're sure you have a friend who never leaves their home without holding a coffee cup. Give them this travel-friendly collapsible coffee cup they could bring anytime and anywhere they go. Stojo's cup comes in various colors -choosing the recipient's favorite color would love this cup even more! To add, this cup is reusable, lasts a lifetime, and more convenient to use than a travel mug.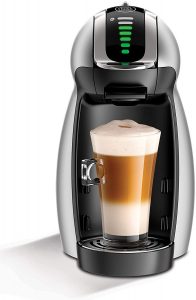 There's no efficient way to brew coffee at home with your loved one other than using this espresso maker made by Nescafé. This espresso machine comes with 15 flavor varieties, such as Cappuccino, Latte, and Espresso coffee Americano. You don't have to worry about sealing the lid tightly! This coffee maker contains a high-quality, secure cover, preventing your coffee from humidity and oxygen that can damage your java tea.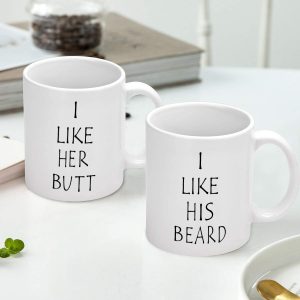 We all know a particular couple who loves java. Why not give them coffee mugs set that would describe their perfect relationship. This would be a great gift for their anniversary, or any occasion, as a reminder of how much you adore them. These coffee mugs are excellent gifts if you have a significant other who loves coffee!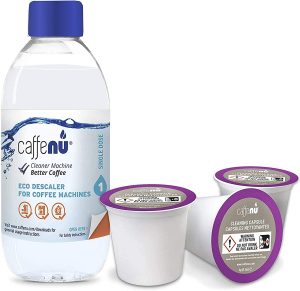 There's something wrong in your pot if your freshly brewed coffee doesn't taste like it used to before. Keep your coffee pot nice and clean with this cleaning and descaling kit from Caffenu. It features biodegradable rinse pods that remove bean residues from previously brewed coffees. This item comes with a bottle of descaler solution that wipes out deposits quickly.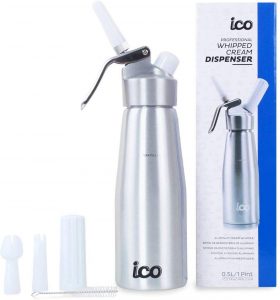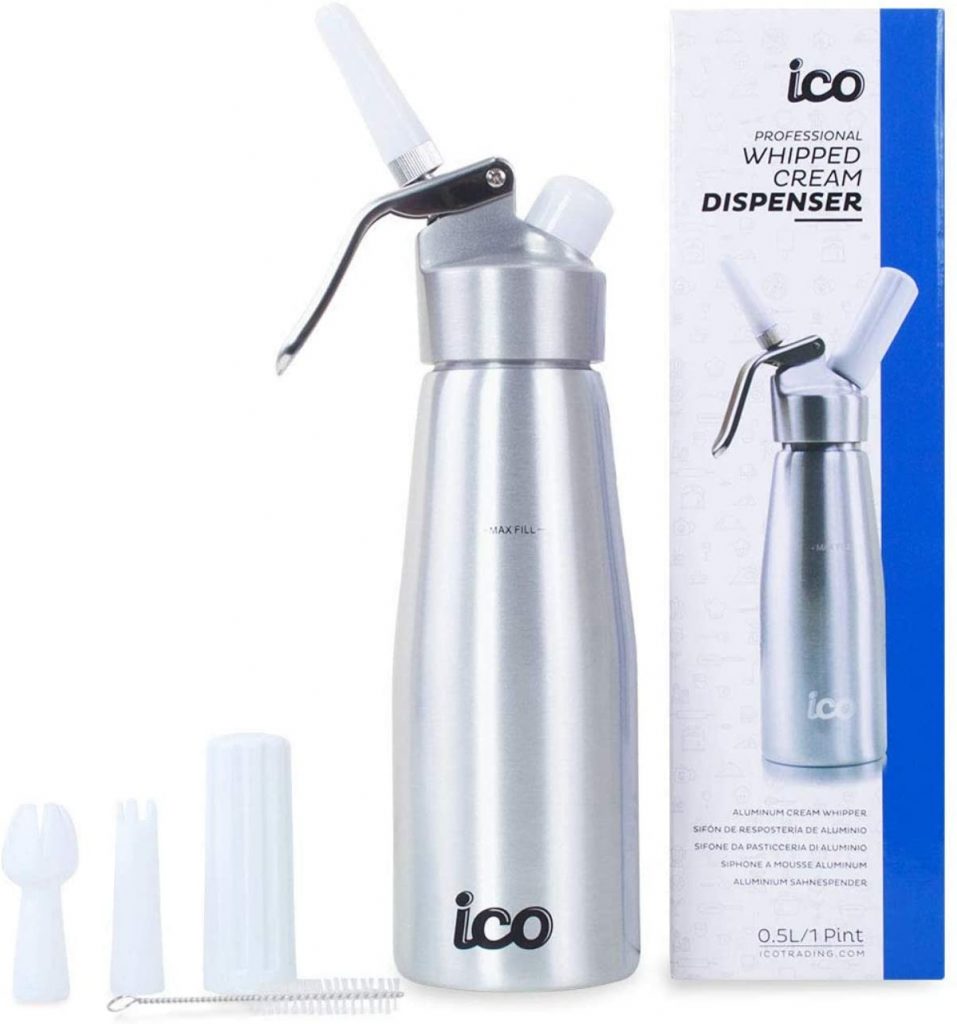 Some java snobs love it when their coffees have toppings. This professional whipped cream dispenser does the job at a reasonable price. What customers love the most about this product is its aluminum-grade body that makes it durable, unlike other dispensers—an ideal gift for coffee enthusiasts who want to add some new twists and tricks to their kitchen.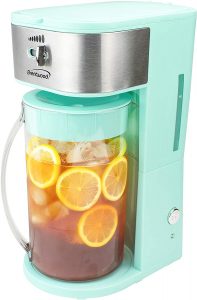 Who says a coffee lover only enjoys their java while it's hot? It's not surprising that iced coffee brings a different twist on any traditional tea. This iced coffee machine is an excellent investmentt, especially when they want loose leaf flavors in their coffees. Far better than any equipment you could think of!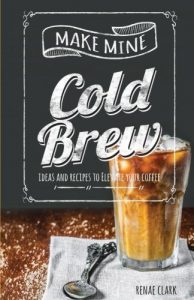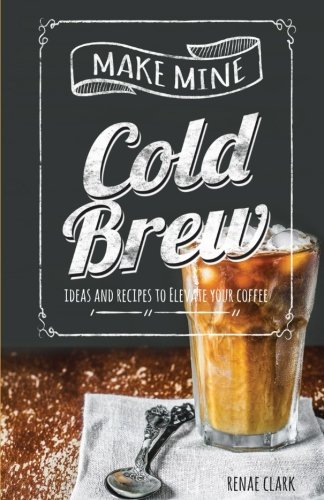 Another thoughtful gift in this list is Renae Clark's book that provides exciting ways to level up your favorite cup of joe. Make Mine Cold Brew unleashes inspiring recipes for a cold brew coffee lover. We'll guarantee that you'll get to taste your friend's cup of coffee. It would be their way to show their appreciation of coming up with new ideas with this cold brew-inspired book.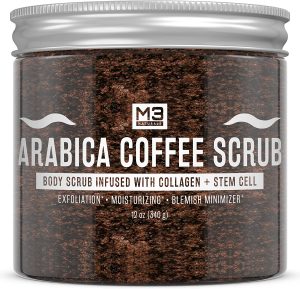 A cool coffee gift idea you can buy for your friend is this Arabica coffee scrub. It provides a high-quality scrub they can use for the body and face. Besides, it's infused with collagen and stem cells that surely gives a feeling of an anti-aging performance. This is perfect for travelers to detoxify their skin after exposing themselves to dust, pollution, and dirt.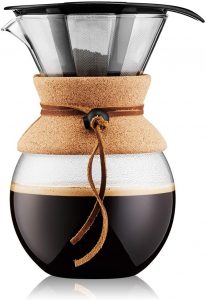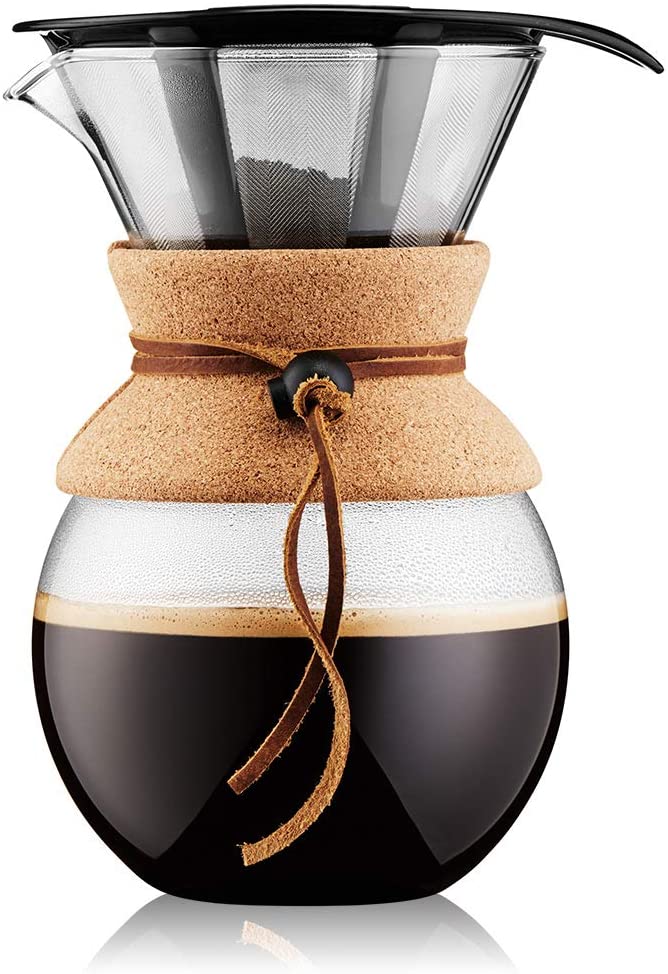 One of the best coffee makers in the market is this affordable yet durable pour-over coffee maker. It carefully extracts coffee bean aromatic oils and fresh flavors up to the last drop. For a reasonable price, a java lover would definitely love this item on their wish list. Its aesthetics gives a feeling of making coffees similar to the old times.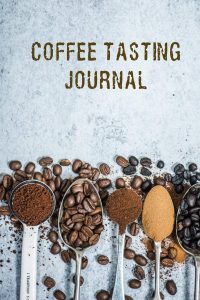 Coffee snobs, in no doubt, love to taste bean varieties and ground roasts. This journal notebook is a perfect way to log their tastings. It includes helpful details, like the name, brand, cost, and location of coffee beans tasted. You can also take notes of a specific java's aroma and taste. We're sure your friend would look like a coffee expert!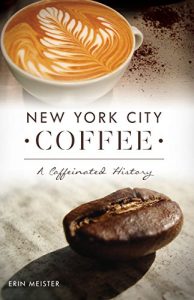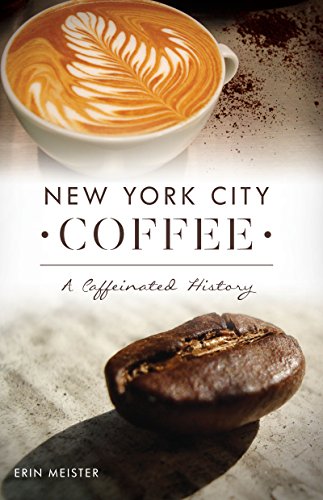 Coffee freaks are mostly fascinated with their drinks' history. Erin Meister's New York City Coffee: A Caffeinated History would be an ideal way to start embarking on the city's history of coffee. You'll also get to know how well-known coffees today made their way towards people's lives incredibly.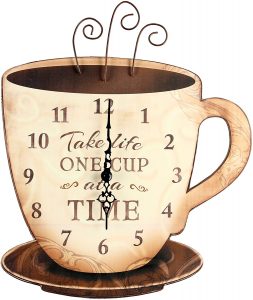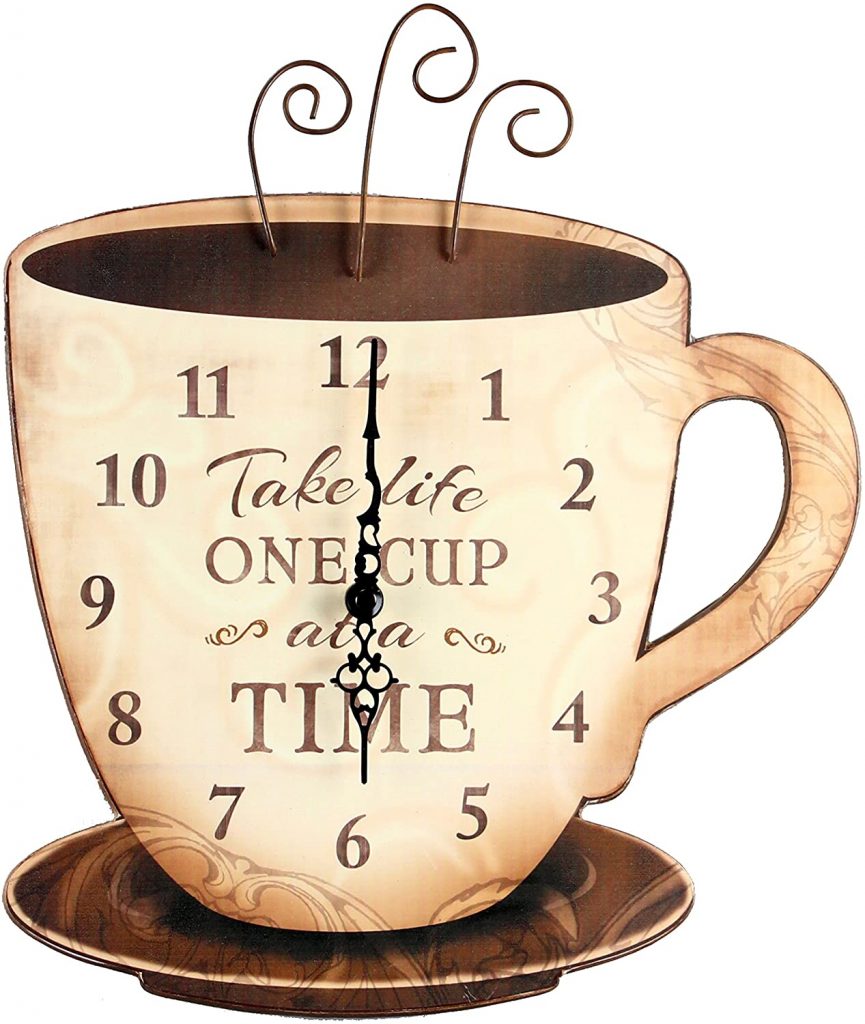 There's another way you can scream your love for coffees: a wall clock. Young's wooden wall clock features a coffee-themed design that states, "Take life, One Cup at a Time." It creates a trendy layout and decorative accent for java snobs. It's a wall-mount type, ensuring it doesn't fall easily. This can be considered a "certified frustration-free" clock!
Frequently Asked Questions
What should I get for a coffee snob?
Coffee snobs take their coffees very seriously. The perfect gifts for coffee lovers would vary differently, depending on your friends' needs. In this case, we listed the top items that any coffee lover would love on their list. Take note that coffee freaks aren't your regular coffee-addict friend; they use different sets of apparatus and equipment to make their perfect cup of coffee. Here's an additional cheat sheet: electronic scale, insulated mugs, burr grinder, and coffee warmer. You can buy other great coffee gifts, such as coffee filters, a cleaning kit, and a coffee pot.
How do I become a coffee lover?
There exists no perfect recipe that would make you a certified java lover. We're sure that some like their coffees hot, while others enjoy them cold. Some drinkers might choose traditional milling and grinding of coffee beans, while others want automatic machines. You can even call yourself a java lover even when you make a coffee at home. Nevertheless, brewing and making your own coffee brings happiness and joy that you cannot get from other activities. That being said, the passion that comes from making coffees would make you unstoppable. Later in life, you'll find yourself not wanting to go out when you haven't taken a sip of coffee in the mornings.
What is a coffee enthusiast?
It's not surprising that coffees have become the go-to drink for many people. The fact that coffee boosts energy contains essential nutrients, and burns fat makes us appreciate it even more. There are several ways you can be a coffee enthusiast. Being knowledgeable of coffee beans' origin and the processes involved in brewing makes you one of them. What's more, a coffee enthusiast never gets out of their crib unless they drank their favorite cup of coffee. You can also see a coffee enthusiast if they love any item that reminds them of a good coffee.
What do you buy a barista?
If you're a java lover, we're sure you've visited coffee shops before. And we also know you've got a barista you always turn to when buying your cup of joe. You can show your appreciation to them by giving them coffee gifts or items they would definitely love. Some of those gifts might include t-shirts, travel mugs or tumblers, coffee samplers, and grinders.