24 Thoughtful Gifts All Tea Lovers Wish They Had
We all have that one friend who never starts their day without drinking a cup of their favorite tea. Give something that they would like to have to make the perfect tea of their lives. From kettles to leaves, cups, and infusers, you can never go wrong with our list of thoughtful gifts for tea lovers. Read on, and you'll find the best items to get for that tea enthusiast in your life.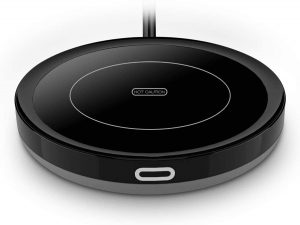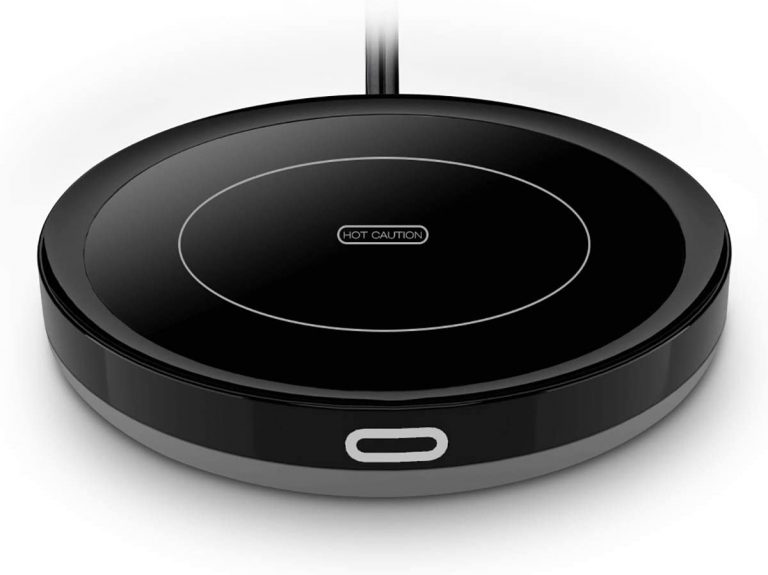 Most tea lovers enjoy sipping their favorite tea while it's hot! Give them something that they would appreciate, especially when the winter months are coming. Bestinnkits' Mug Warmer has a built-in gravity induction switch that keeps your tea hot by up to 131 degrees Fahrenheit. Spilled teas on it? Worry not! This mug warmer is waterproof, making it a perfect present for busy people.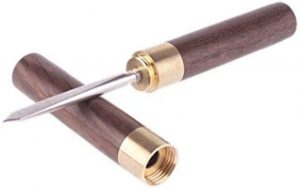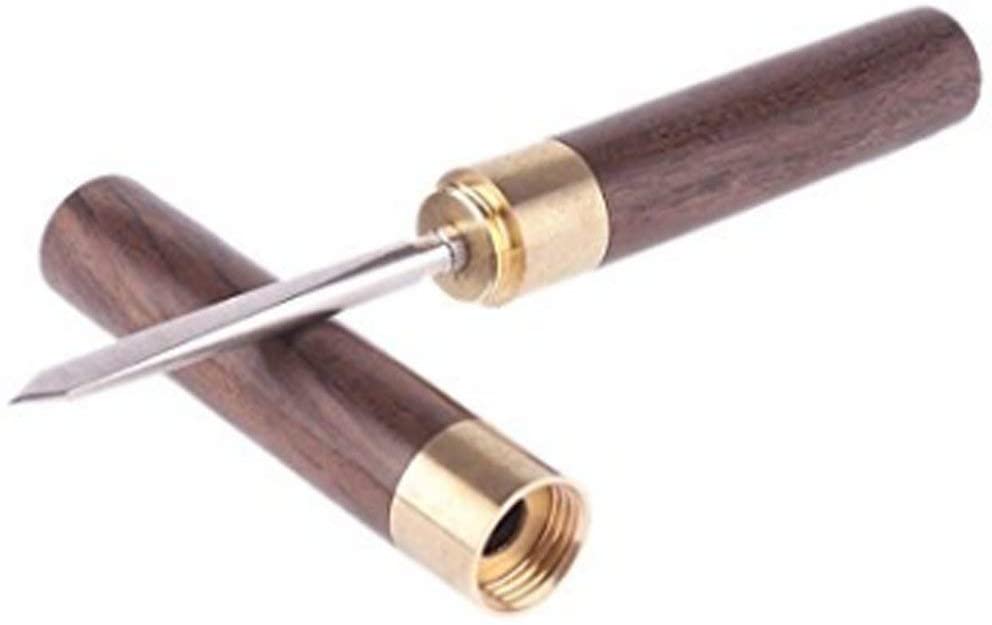 Any loose leaf tea enthusiast would definitely love this item on the list. Never King's tea knife needle is an ideal offering for those fond of Pu'er cakes that come in a hard brick. Your friend can smash that tea cake easily without using a hammer and awl. This tool also works best to tease the leaves away!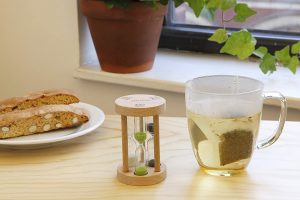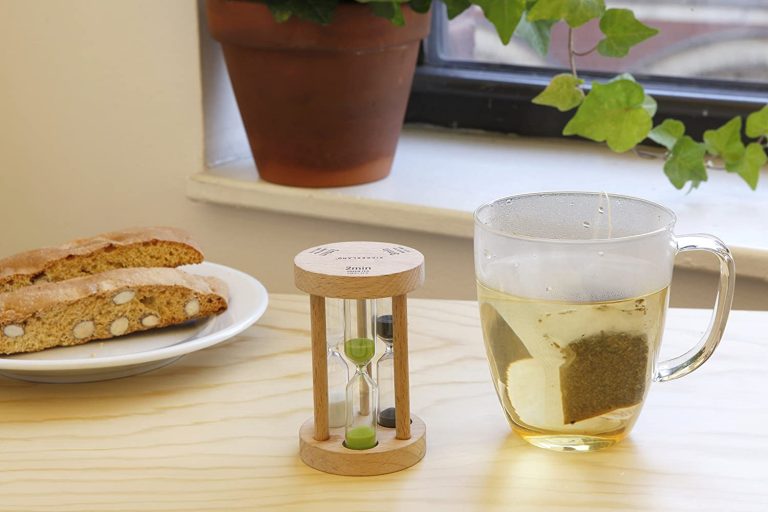 Instead of setting a timer on the phone, why not give a tea lover in your life a sand tea timer from Kikkerland Store. It's color-coded and designed to soothe your friend's way to their favorite teas. It shows how long your friend should wait to brew their white, black, and green tea leaves.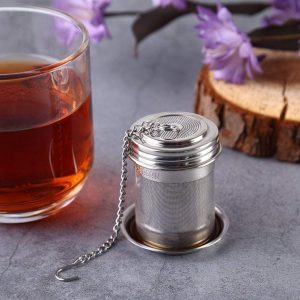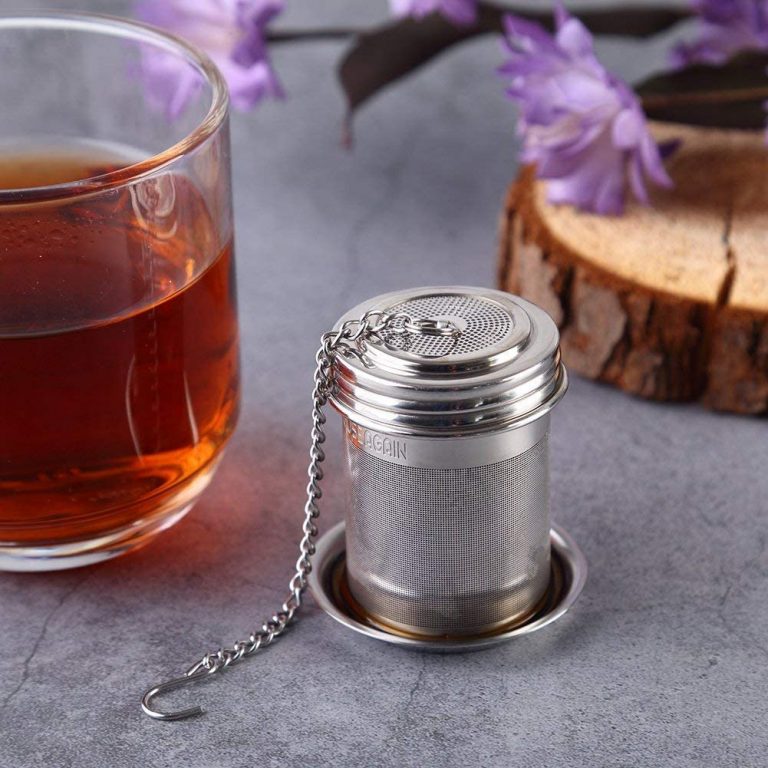 Tea lovers would freak out with this tea infuser. House Again tea infuser combines threaded connection and plotted tight lids to keep the entire pot secured. Besides, it doesn't leave any traces of tea leaves or bean particles in your mug. This tea infuser is the best gift idea for loose-leaf lovers. We can guarantee it's one of the best tea infusers out there!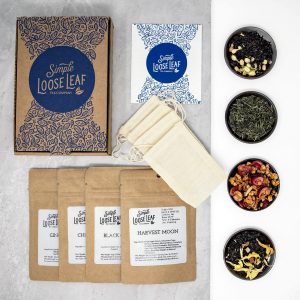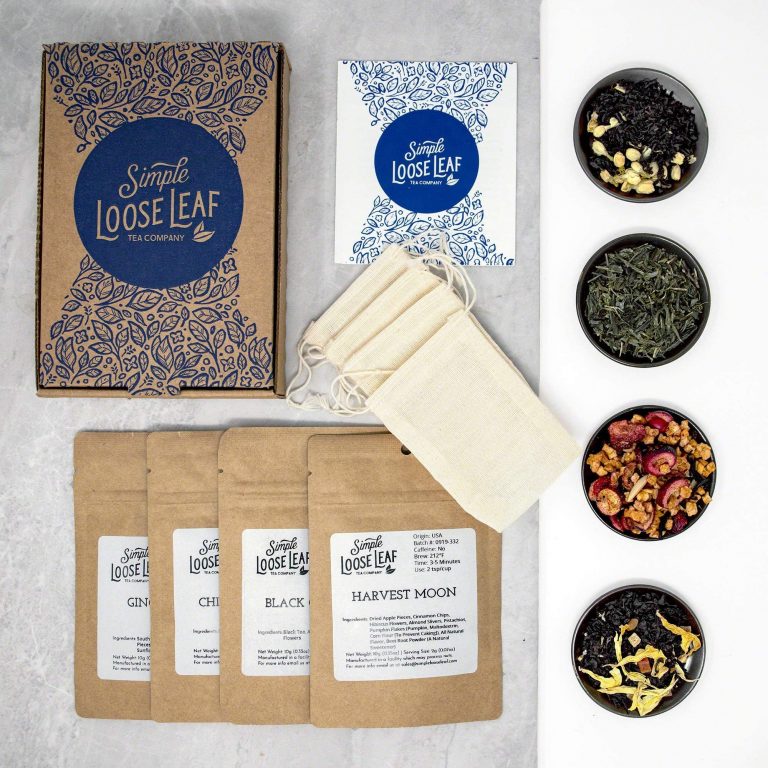 Make sure your tea lover friend would have something to look forward to every month. The Simple Loose Leaf provides four different loose leaf tea samples from around the world. Tea lovers would have a chance to taste the best tea premium varieties of black tea, green, herbal tea, and Earl Grey teas steeped with high-quality aroma and flavor.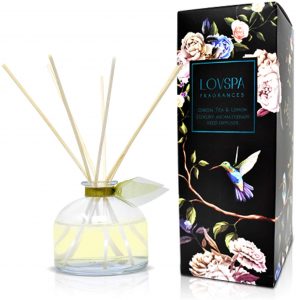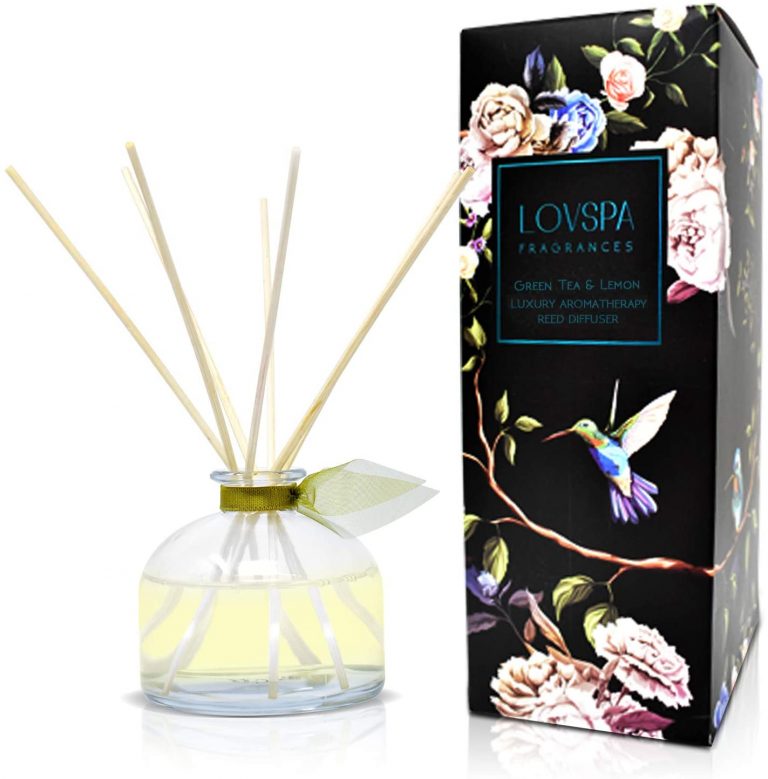 Another fun way for them to enjoy the scent of lemons and teas while they're away is by giving them this lovely green tea and lemon reed diffuser. It's the best present idea you can provide because it stimulates a lemon-fresh and hot brewed tea at the office or even at home. They can use this diffuser as an air freshener. It's also an excellent alternative for wax melts and room sprays.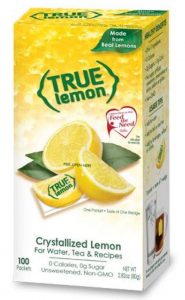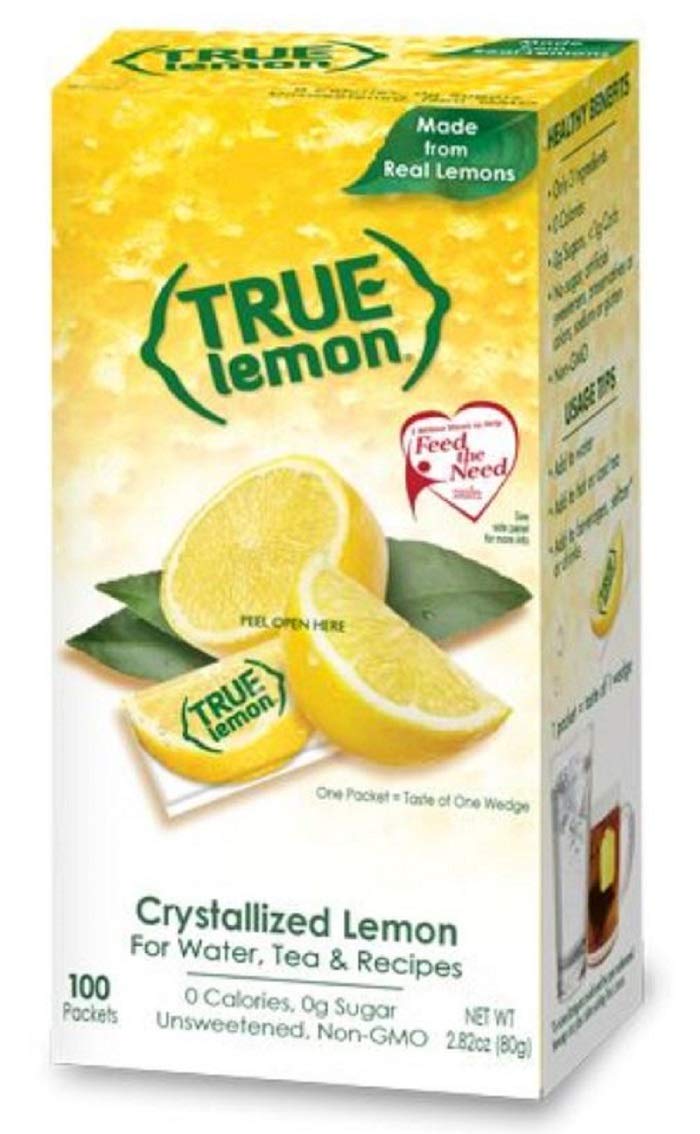 One way for tea lovers to enjoy their hot and cold brew teas is by adding lemons. Don't let those moldy lemons ruin your friend's favorite tea. Instead, give these lemon packets as gifts for tea lovers that they'll truly appreciate. It's made from real citrus, tastes very natural, and has low-calorie content. No sugar added as well!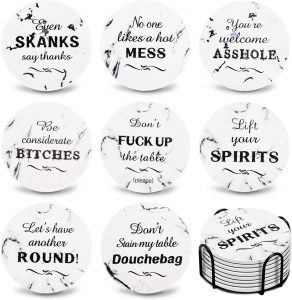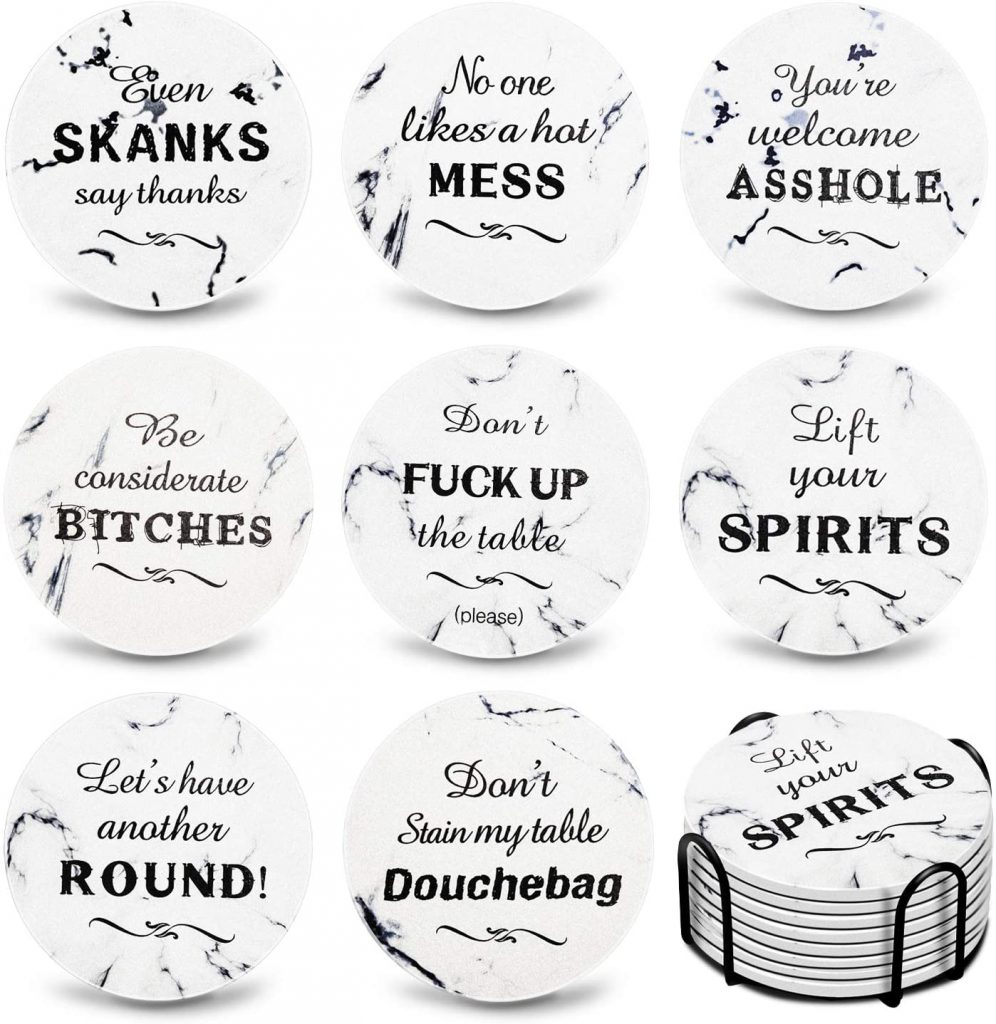 Drinkers wouldn't want to burn their table surfaces because of their hot teas. This porcelain tea coaster set is made of ceramic materials added with quirky quotes that ease the tea drinker's stressful day. What is more, it protects any surface from unsightly water rings from cold brew or marks formed from warm teas.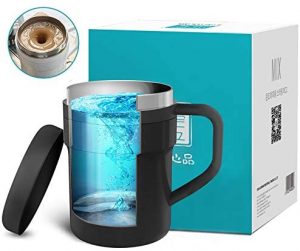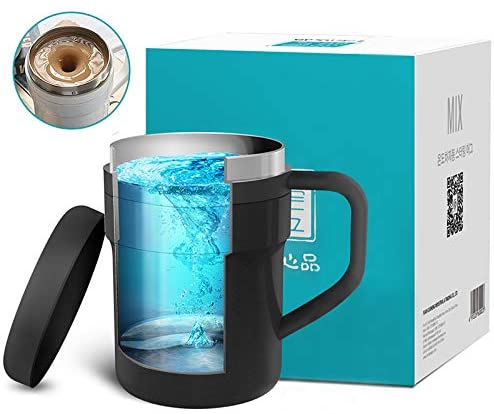 Gifts for tea lovers should always be sturdy and reliable. Give your tea lover friend this stainless steel self-stirring mug that provides the perfect stirring speed mechanism –not too slow and not too fast. It's also made with a temperature control storage function that keeps your tea hot and warm. Perfect gift for tea drinkers who love to add sugars, creams, or lemon packets–for additional flavor.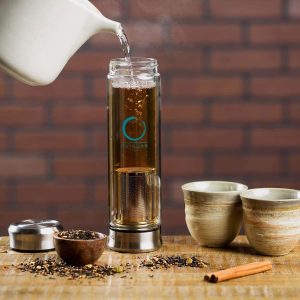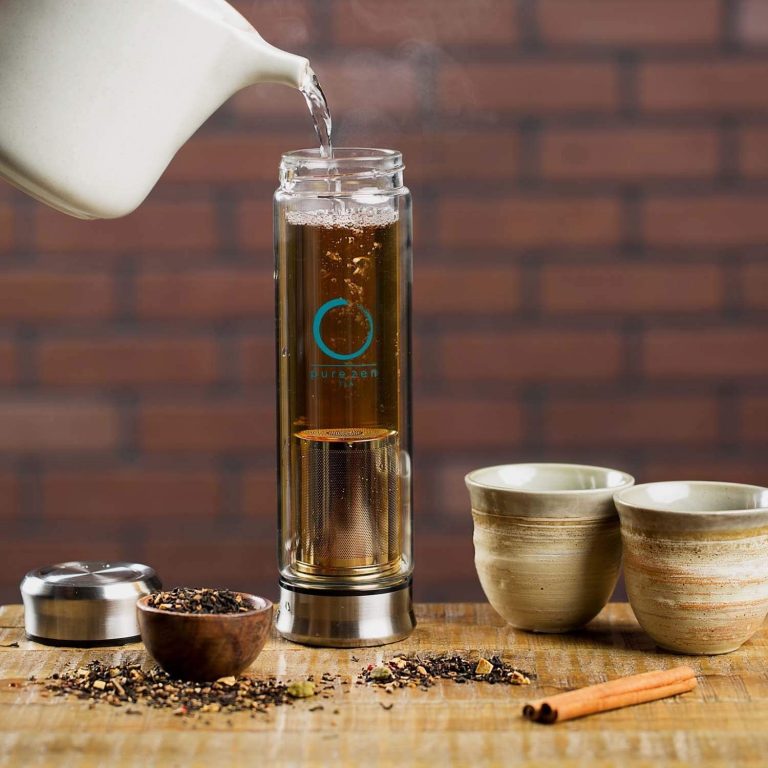 This is an ideal gift for a tea drinker who loves traveling or hiking. This tea tumbler comes with a double-wall glass tea mug added with a detachable infuser. The glass keeps your tea lover's tumblers from leaking and sweating. Choose your preferred blends, and you're good to go!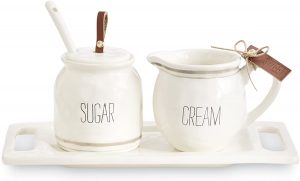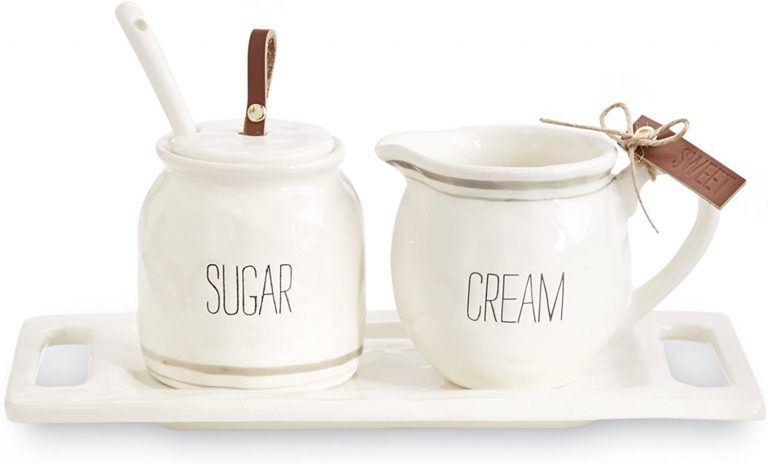 Among the best gifts for tea lovers is this nice serving tray that says "Sugar & Cream" when arranged. Make tea time a little more stylish with this ceramic set that accents gray and cream colors. Tea drinkers won't find any issues dripping their creams or sugars with this container gift set.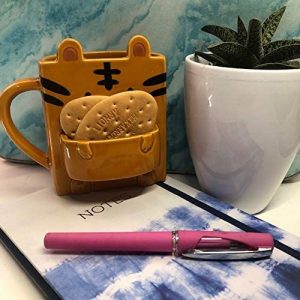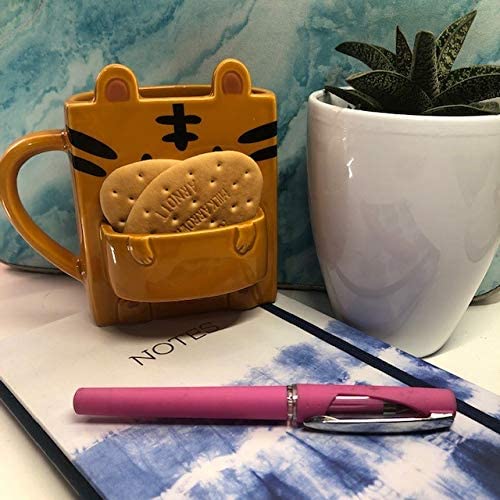 Tea time isn't reserved for drinking alone. Cookies are made to make every cup of tea more fun and enjoyable. An adorable mug that can hold 2 to 3 cookies in one go. They can also use this mug as a decoration, as it's made with quality dolomite ceramic. Just add tea bags or cookies for a classic style!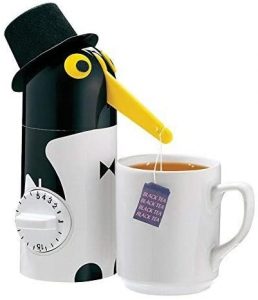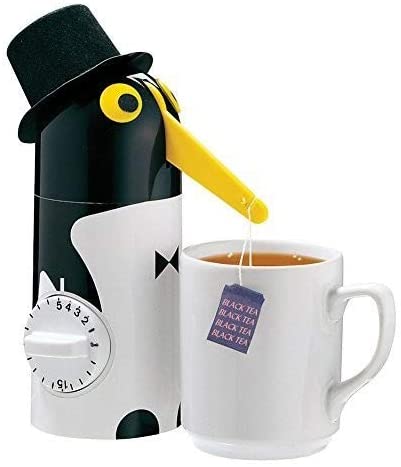 If you know someone who loves tea — regardless if they're loose leaf or not– this is an excellent present to give. It works like a charm because the beak is strong enough to lift even a metal tea ball. This is a perfect present for tea lovers who get easily distracted with things and forget that they had a tea bag immersed in their cups.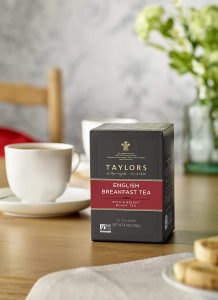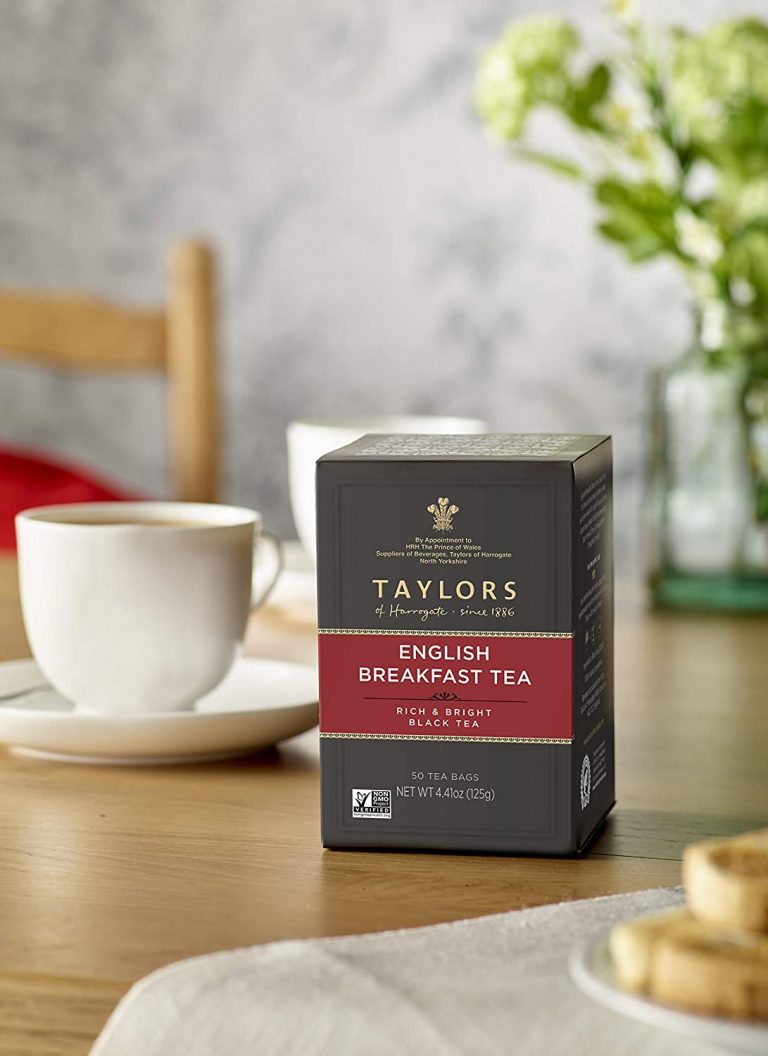 Show your tea drinker friend your love by giving this classic, rich, and refreshing English Breakfast tea perfect for any hour reserved for tea time. Aside from English Breakfast tea, Taylors of Harrogate produces flavors that tea enthusiasts will like. They also offer Chai tea, Blueberry Acai, Earl Grey, and other flavors in tea bags.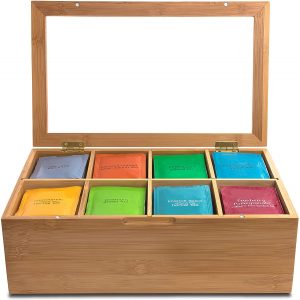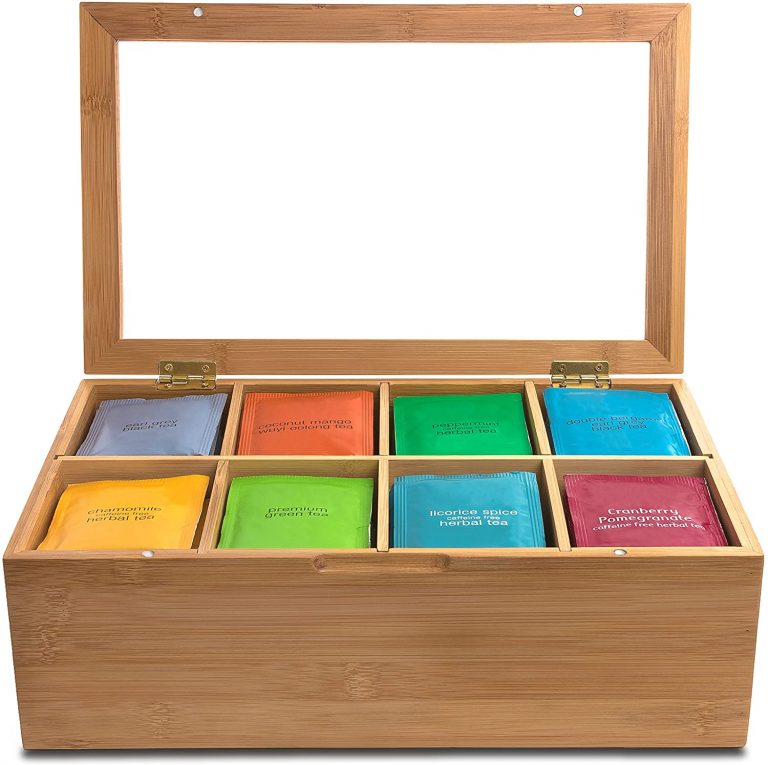 This tea gift organizer has adjustable compartments for tea leaves or tea bags in one convenient place. A tea lover would enjoy organizing their tea leaf and bag anyway they like with this tea set. It's a fantastic gift that will complement any tea set.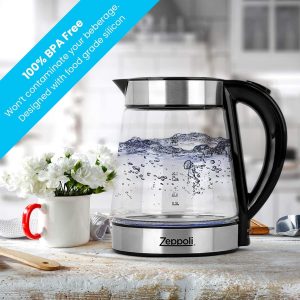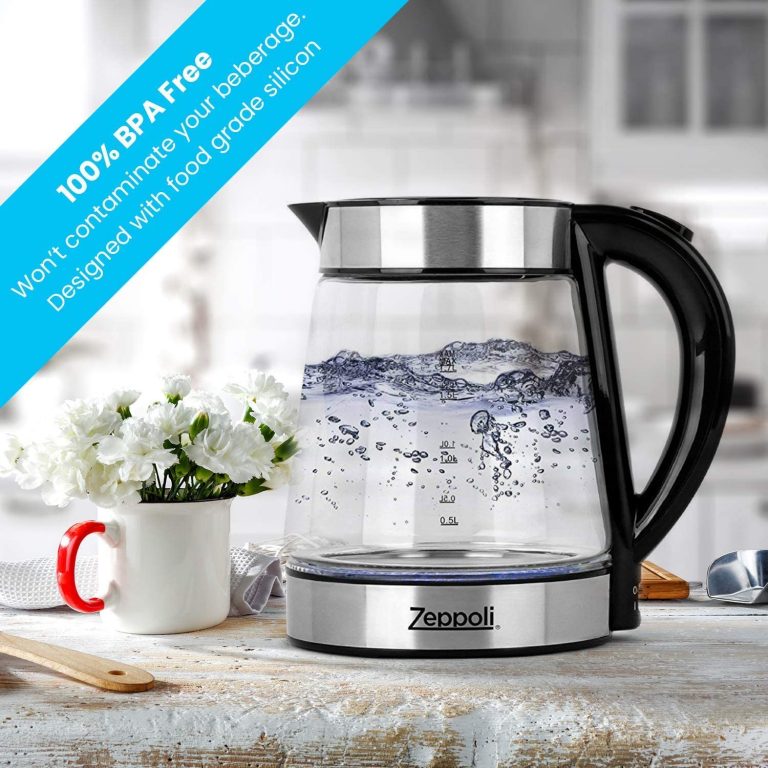 Tea drinkers would thank you after giving them this electric kettle that brews their favorite tea with less hassle. This tea kettle is complemented by stainless steel accents designed to prevent any taste contamination. Besides, your tea lover friend doesn't need to find a stove where they can heat tea kettles. Zeppoli Store's electric kettle does the magic of brewing teas in no time!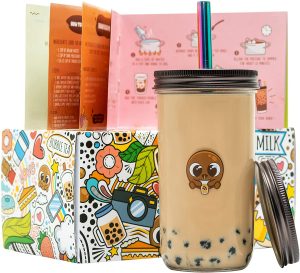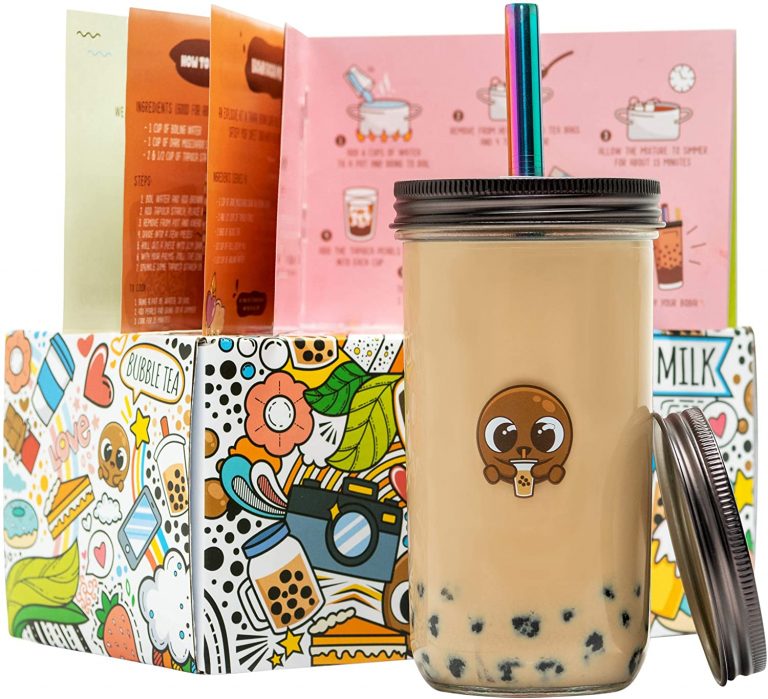 Any tea lover would enjoy a tea kit or set as a gift. Give them a reusable Boba cup with this Bubble Tea Kit made by the BobaGO store. This gift set comes with a charming milk tea tumbler, a straw, steel lids, and a recipe book. The Bubble Tea Kit is the perfect present idea that spreads love and positivi-tea!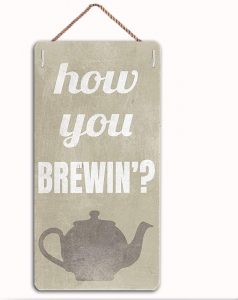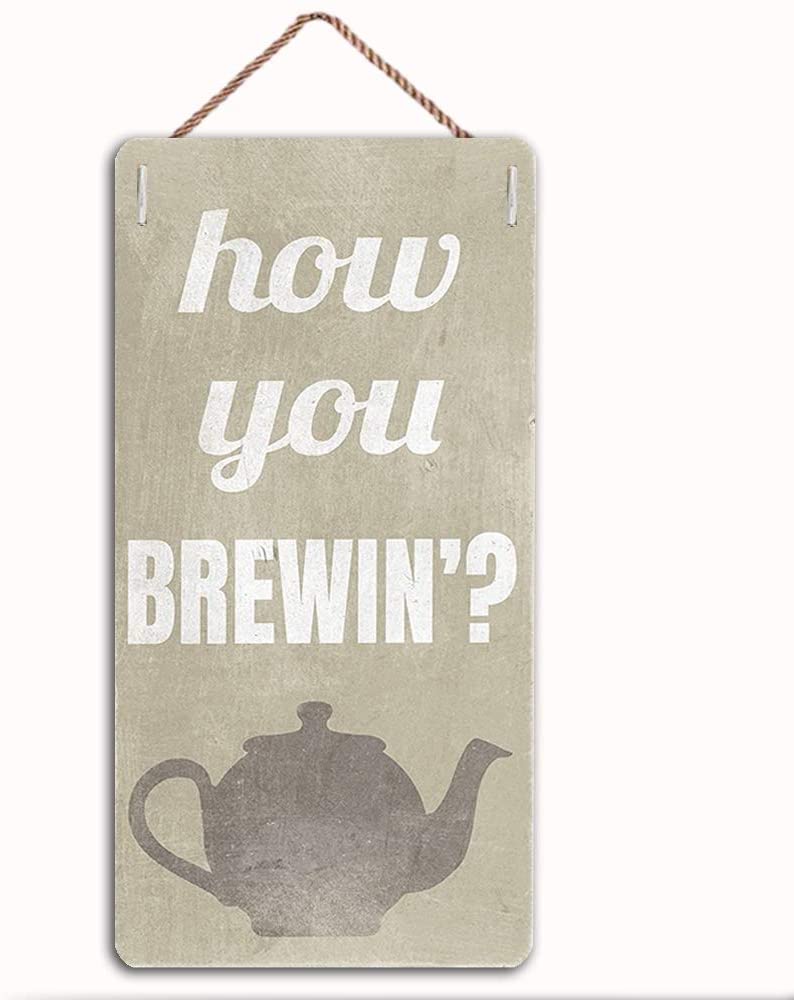 A fun way to add an accent to your friend's home is by giving them this handmade stylish kettle sign. They can either hang this sign on their doors or kitchen walls. This can be served as an ornamental display once hung on the table's centerpieces.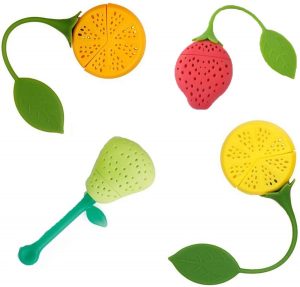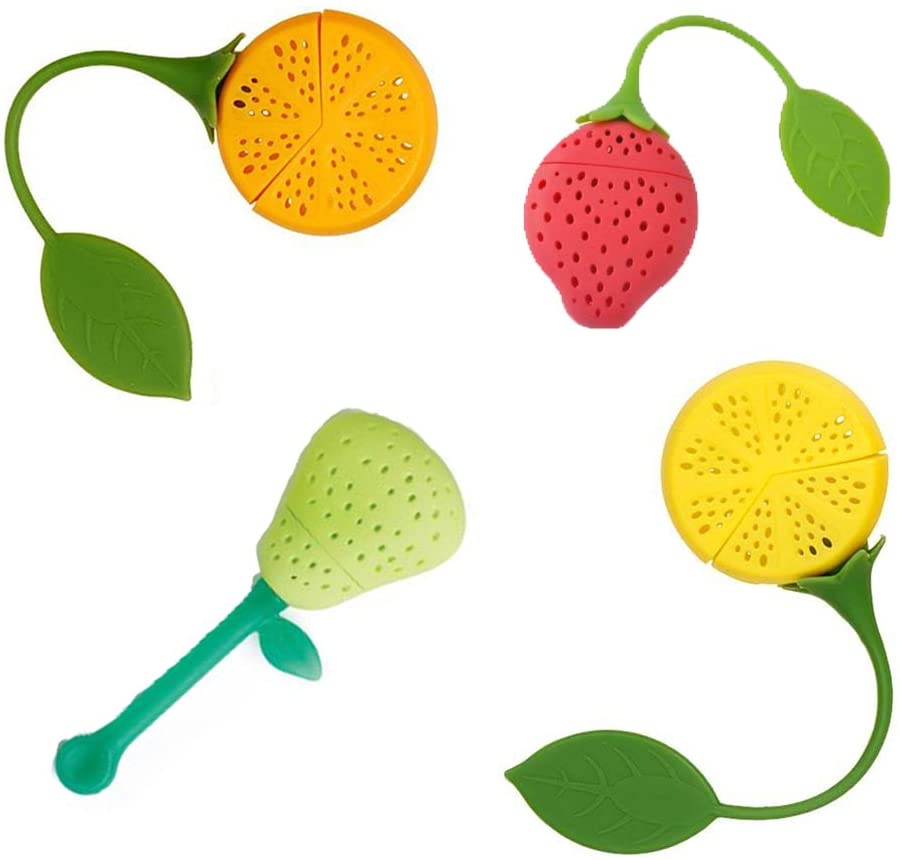 Help your friend enjoy different teas with these fruit-shaped tea bags from Naranqa. It's made with food-grade silicone that perfectly fits with any cup. This tea strainer is reusable, making your friend eco-friendly as well! Just determine the fruits they like the most before purchasing a tea strainer on Amazon. Straining leaves right into the tea cup would be a breeze!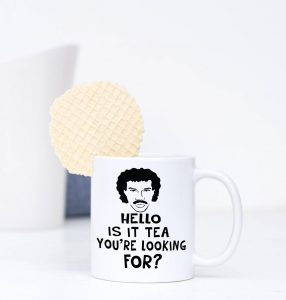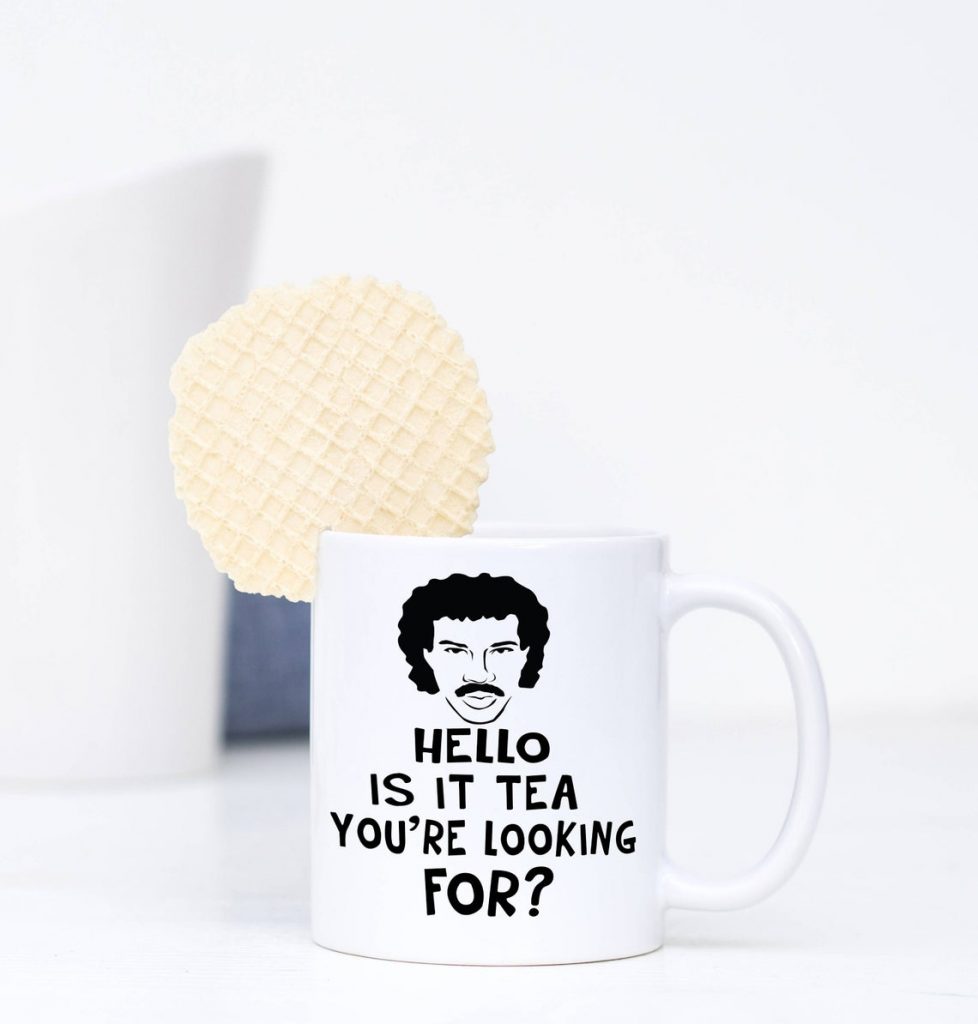 You'll definitely hear Lionel Richie's song, Hello, once you glance your eyes in this mug! Even if your friend makes teas seriously, we're sure they'll get a good laugh with this mug. Start their days off right with their favorite blends with a funny mug statement. We're pretty sure that using this mug at the office would be a great conversation starter as well!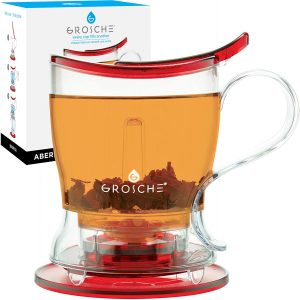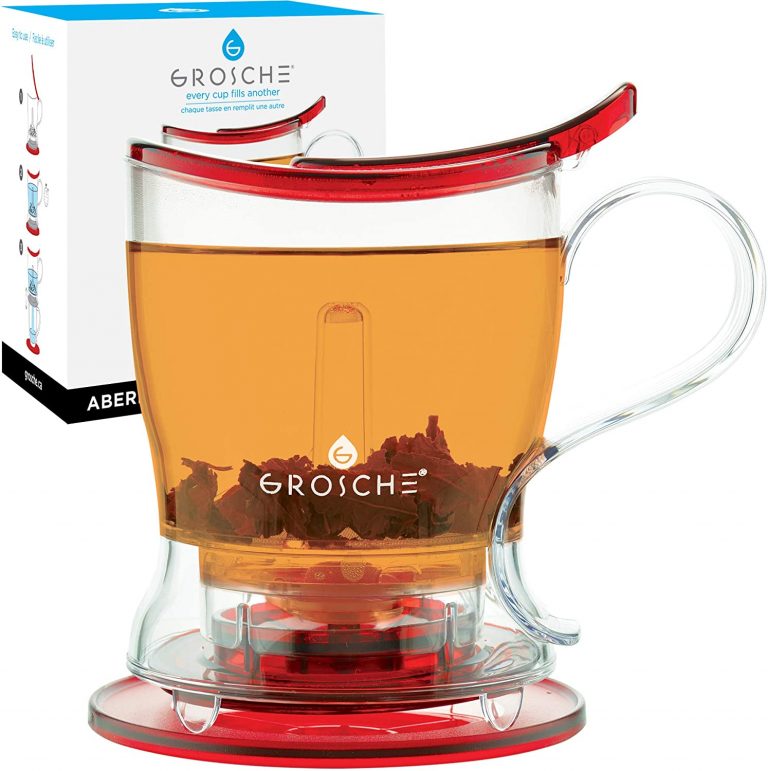 A gift set isn't complete without a tea maker. Drinkers get easily annoyed whenever they taste plastic that comes from other steepers. Grosche tea maker contains a fine and mesh filter designed to strain even the smallest loose leaf at the tea bag's bottom. It can hold up to 17.7 fluid ounces, plus, it's easy to clean. Your friend would definitely thank you!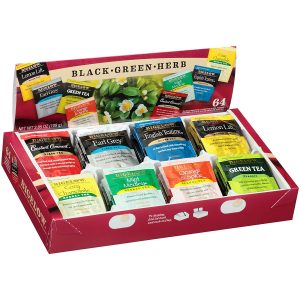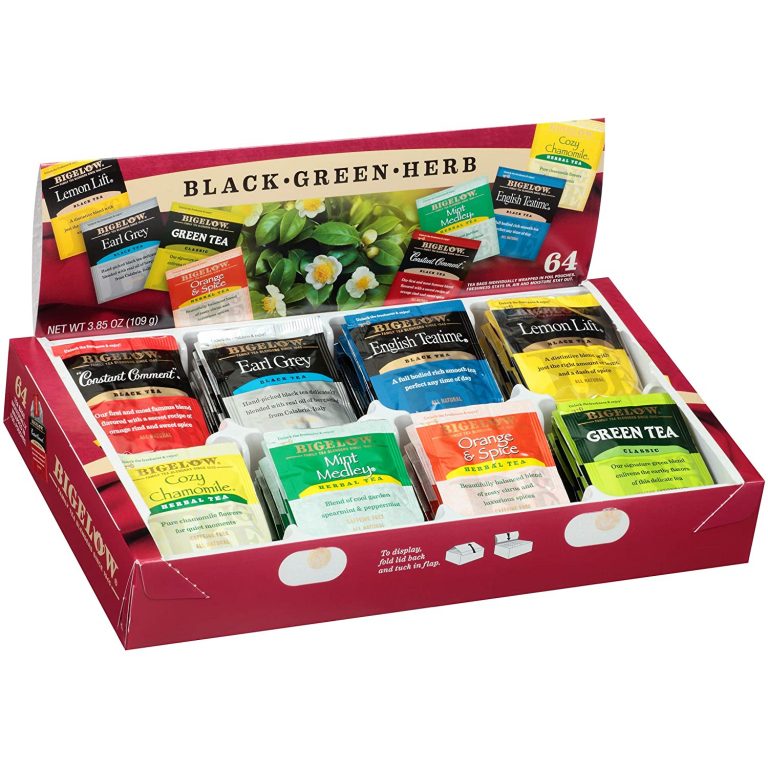 Perhaps one of the best gifts for tea lovers is this assorted pack of tea sets. This set comes with 64 bags. This tea sampler box comes with a kit that captures various flavors. A connoisseur would enjoy sipping different tea blends flavored with Rose Earl Grey, black, and herbal tea set. To add, each tea comes with a caffeine-free content you can add to every cup!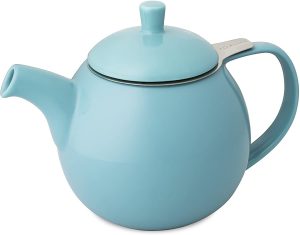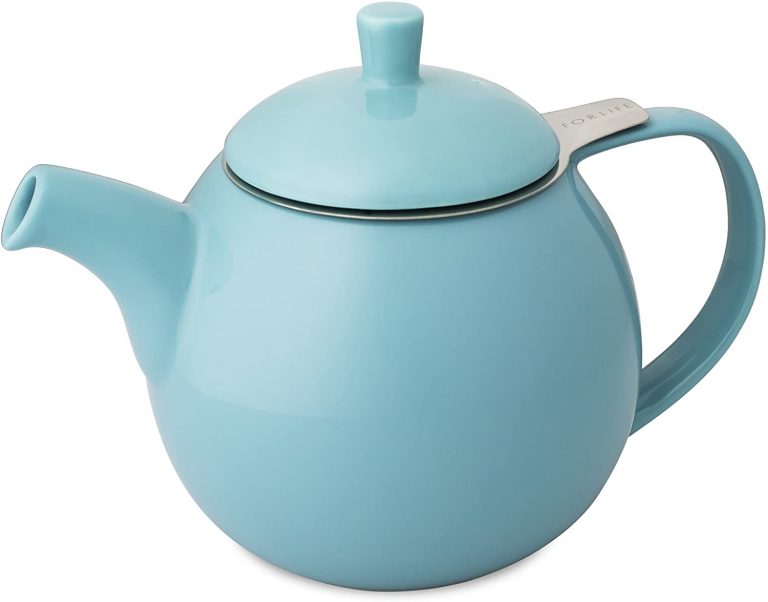 Jamming tea leaves into an infuser is a no-no! Perhaps the best go-to tea gifts would be a reliable tea pot where you can brew leaves and give them room to breathe. The tea pot comes in different colors, so choose the color that your friend will like the most—an ideal gift for tea lovers who sips two mugs of tea maximum.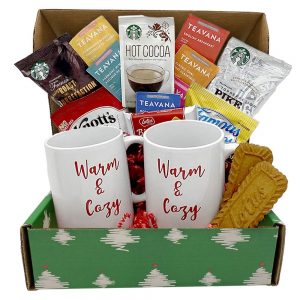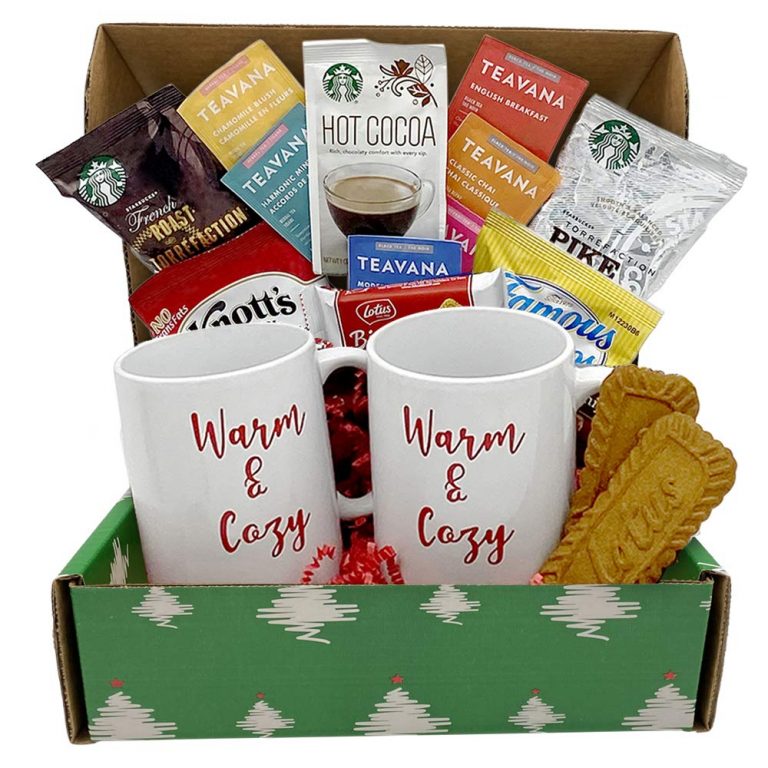 This is another great item on the list that tea lovers will like. This holiday gift box comes with assorted teas, coffees, cookies, and two cozy cups! You don't have to worry about getting this present on Amazon. Modern Designs Pro offers only the highest quality teas and coffees that will surely indulge your friend in bliss!