30 Thoughtful Gifts for Minion Lovers That Would Leave Them Speechless
People appreciated the "Despicable Me" movie because of its storyline, plus the yellow cylindrical characters called minions. Check out our list of fun and unique gift ideas that would be a perfect gift for a minion lover. From little kids to adults, you've got something for every minion fan!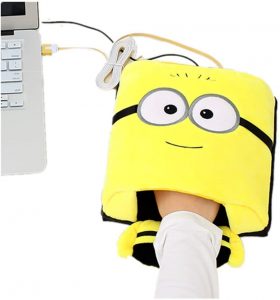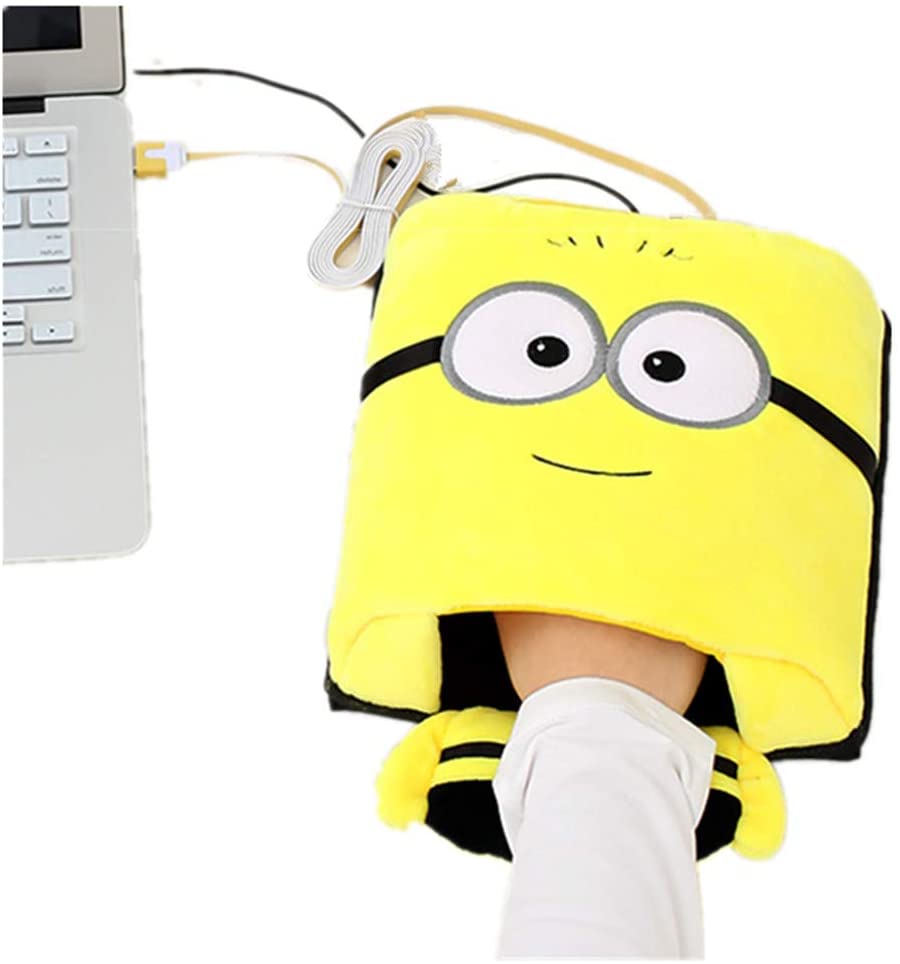 This is an excellent gift for minion lovers who always feel cold. Aside from wrist protection, Eagangel's non-irritating hand warmer includes a stable and durable mouse pad. It contains ample space for mouse movements and keeps the hands warm at 113 degrees Fahrenheit. Your friend doesn't have to worry about freezing his or her hands in the office!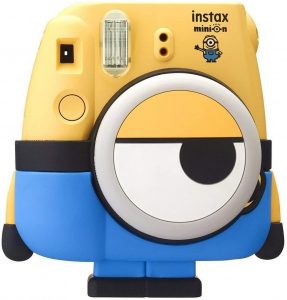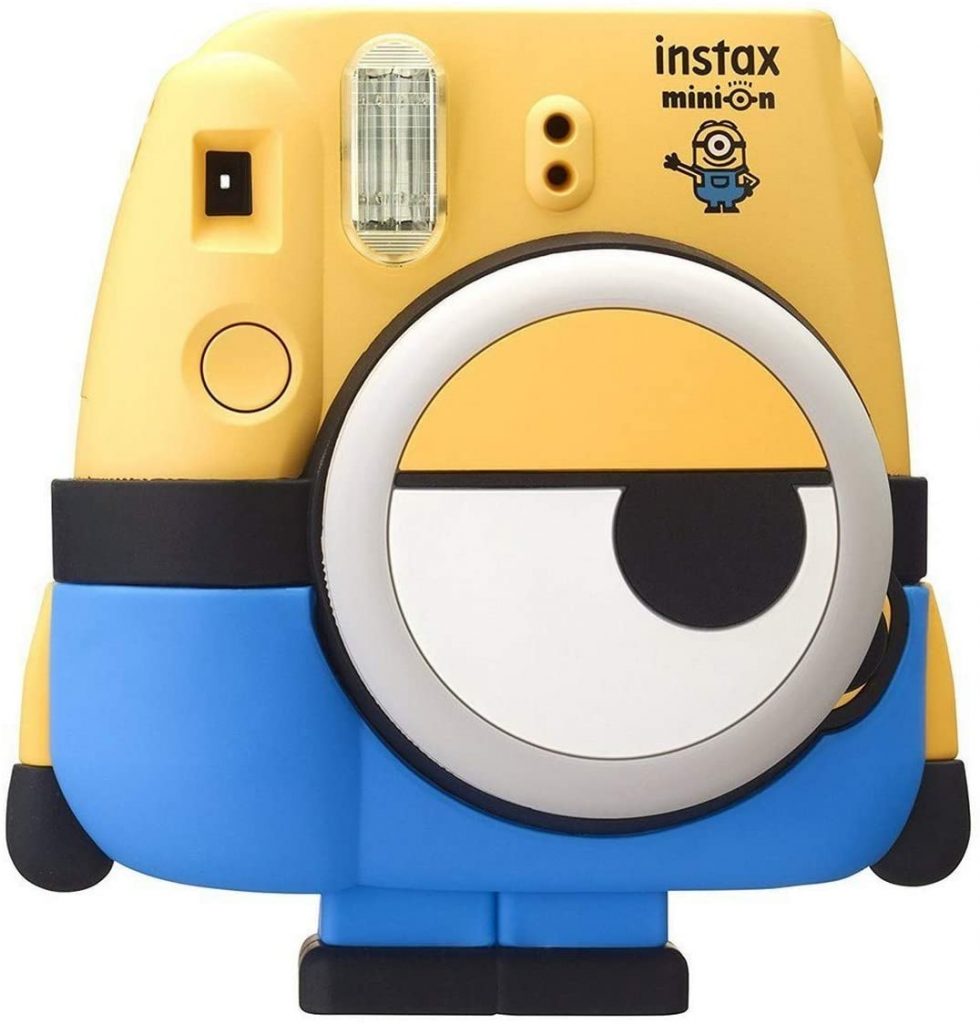 Every minion fan definitely has this item on their bucket list. Share good moments with your friends with this Fujifilm Instax mini film camera. This minion-inspired camera makes it easy to captivate moments in a click. The fun comes in with its high-key mode feature that captures more softened images—a perfectly suited gift for minion lovers out there. Just make sure your friend doesn't run low on films!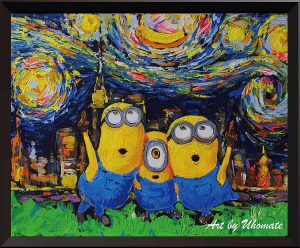 Know someone who loves Van Gogh and minions at the same time? You can get a combo of these interests with Uhomate's vibrant artwork that lasts over 200 years! You can give this as one of your housewarming gifts for fans of Despicable Me and minion or those who love unique artwork.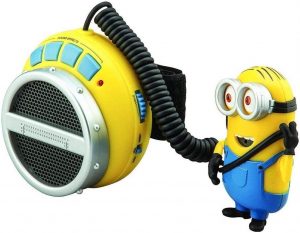 Minion fans would love this fun and entertaining voice warper. This accessory provides pre-recorded minion noises and converts your voice into your favorite minion, whether it be Bob, Kevin, or Stuart. Planning to fool your friends over the phone? This voice warper would be your go-to voice changer. You only need 3 AAA batteries, and this little guy will do the voice warping. Easy to set up and long-lasting!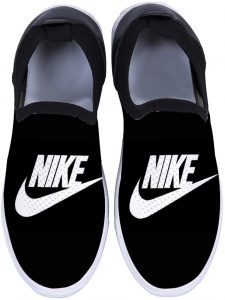 Get your minion lover friend a well-designed and elastic gift for their car seat. Its polyester fabric material gives a comfortable driving experience and protects the core from dust. They don't have to cry when they spill their favorite coffee on their seats! This cover is washable and dries in no time.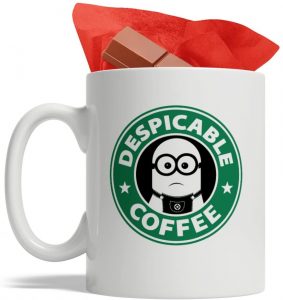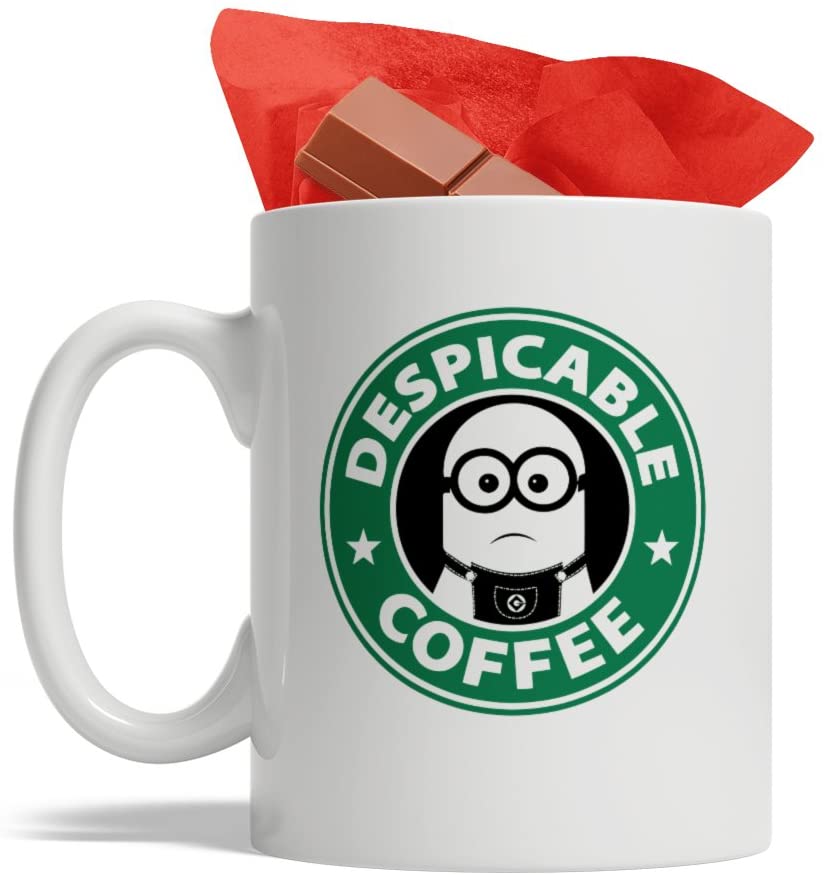 Is there any other way better than giving your friend a mug to help them start their day? The "Despicable Coffee" mug is a cute gift idea for coffee-lover and minion fanatics. They would enjoy sipping their hot cup of joe while looking at their favorite minion character—a perfect way to scream happiness in the morning.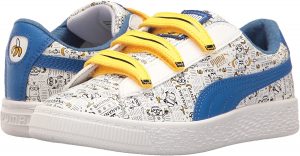 Little children are more fond of bright block colors. Yellow and blue colors are in! Buy them a "special occasion" pair of shoes made by PUMA. It comes with a good grip and great soles that maintain friction even when kids are running. There's nothing to worry about stumbling and falling!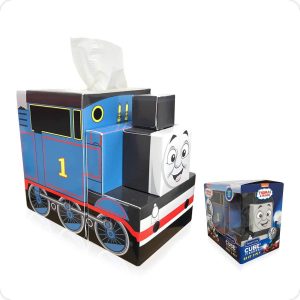 Smart Care Cube Facial Tissue isn't your ordinary tissue box gift. It is more durable and reliable than boxes that tear off easily when your friend is having a bad day. Remind them that minions got their back! Besides, it contains sturdy tissues that don't fleck on black clothes. Plus, it's a perfect décor for their home or office environment.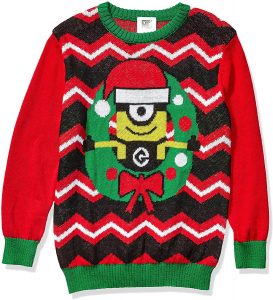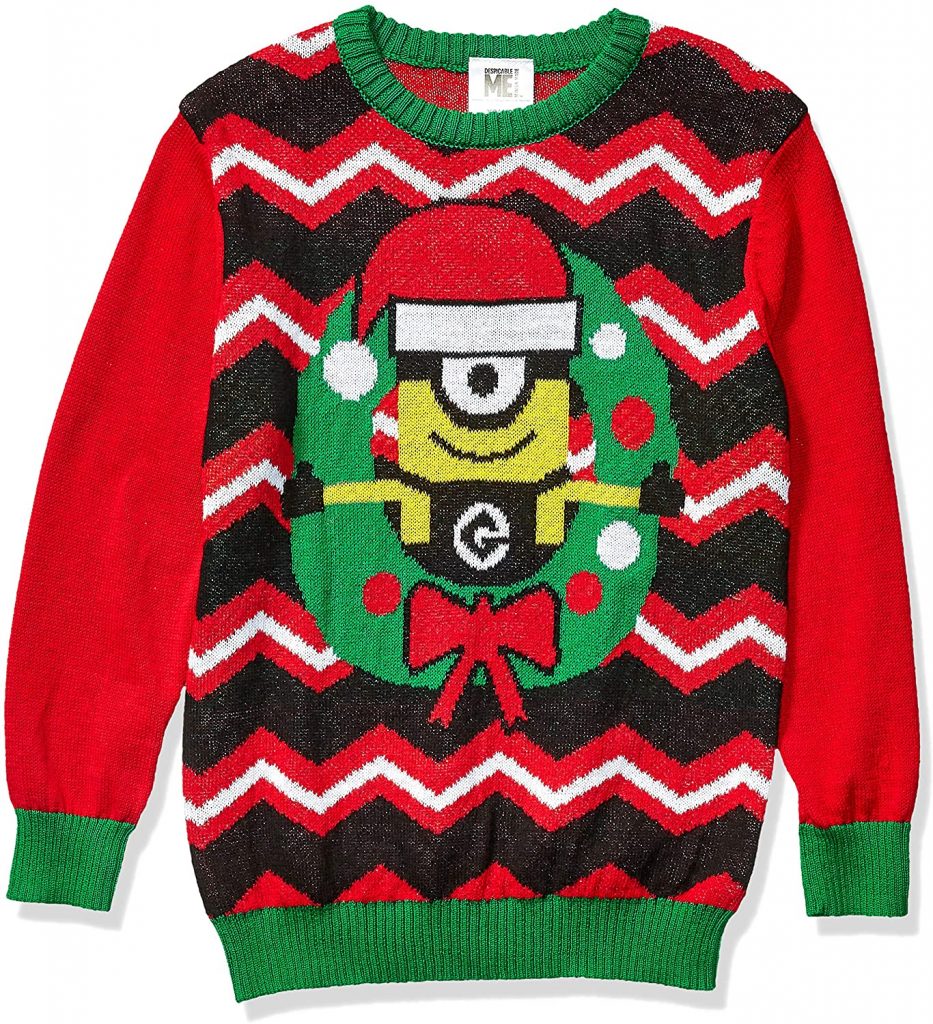 You aren't mean when you buy this "ugly" Christmas sweater for your minion-lover friend from Amazon. It provides a comfortable feeling when worn, especially when winter is coming. Get them a nice look for the holiday season with a lightweight sweater. Best paired with a Santa Claus hat!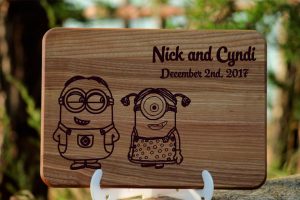 Congratulate newlywed minion couples with this personalized gift item that they could treasure for many years. It keeps its sturdiness despite the chopping and damaging knife activities. You'll let them know the importance of a healthy marriage regardless of the events that come to them. Engraved with their favorite minion characters, their hearts will surely melt.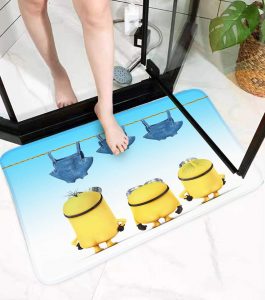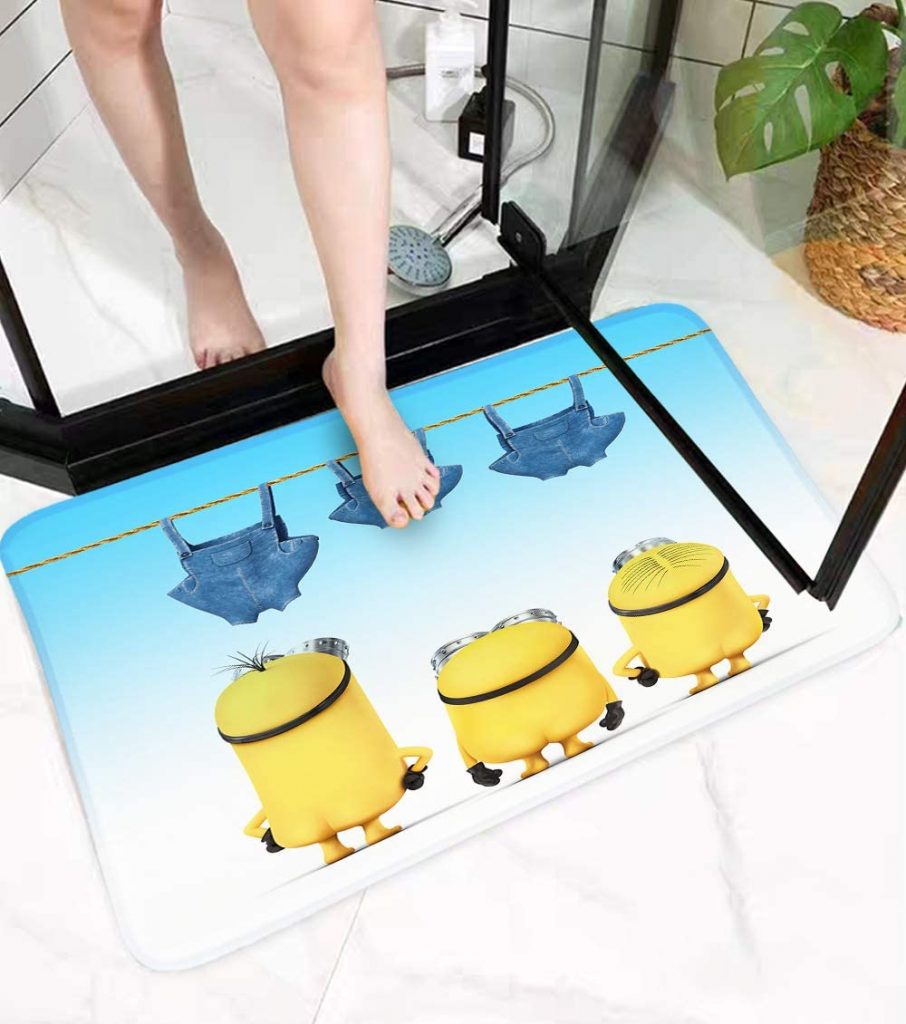 Made with breathable material, this bathroom mat with a fun minion theme makes a thoughtful gift for minion fans. It has a size of 17×24 inches that absorbs water after a shower. Never fret again while walking with a wet foot. This gift item comes with anti-skid rubber dots that make it a non-slip bathroom mat. Keep the bathroom nice and clean with this mat from Amazon.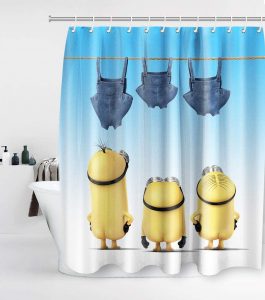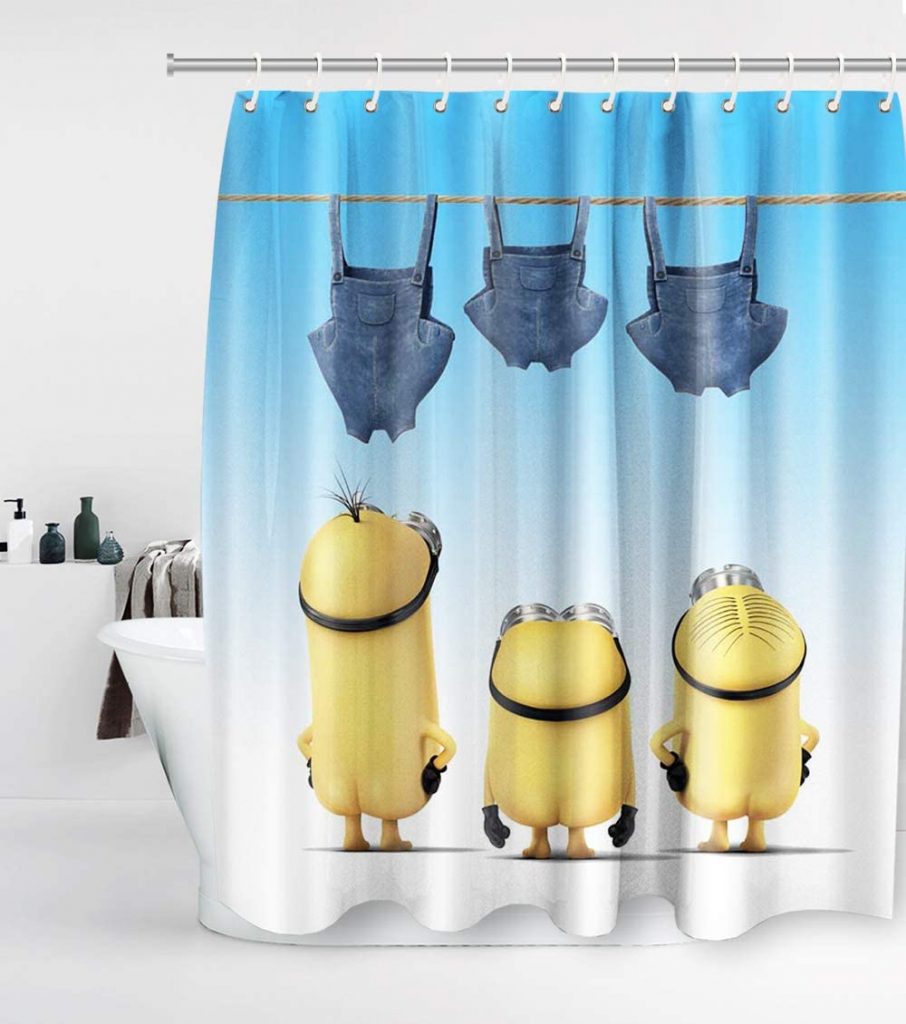 Level up your child's bathroom with this pun-intended shower curtain that shows three naked minions, featuring Kevin, Stuart, and Bob. No need to buy shower curtain rings and worrying about them falling off. This mischievous shower slide is waterproof, washable by hand, and quick drying. This makes an excellent gift for minion lovers because of its reasonable price and hotel-like quality fabric!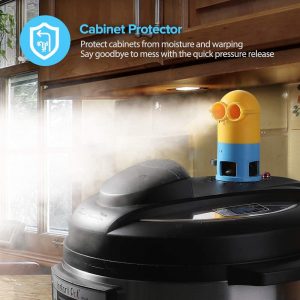 Get this not-so-considered-kitchen-appliance to your significant other who is a fan of minions. You don't have to find a wooden spoon or a thick cloth when releasing steam pressure. This is also a perfect gift for those who don't want to damage their precious cabinets because of the steam's humidity. You're sure to put a smile on your lover's face after getting this gift!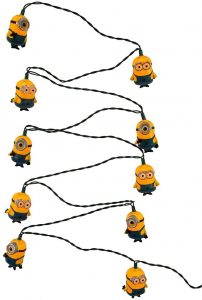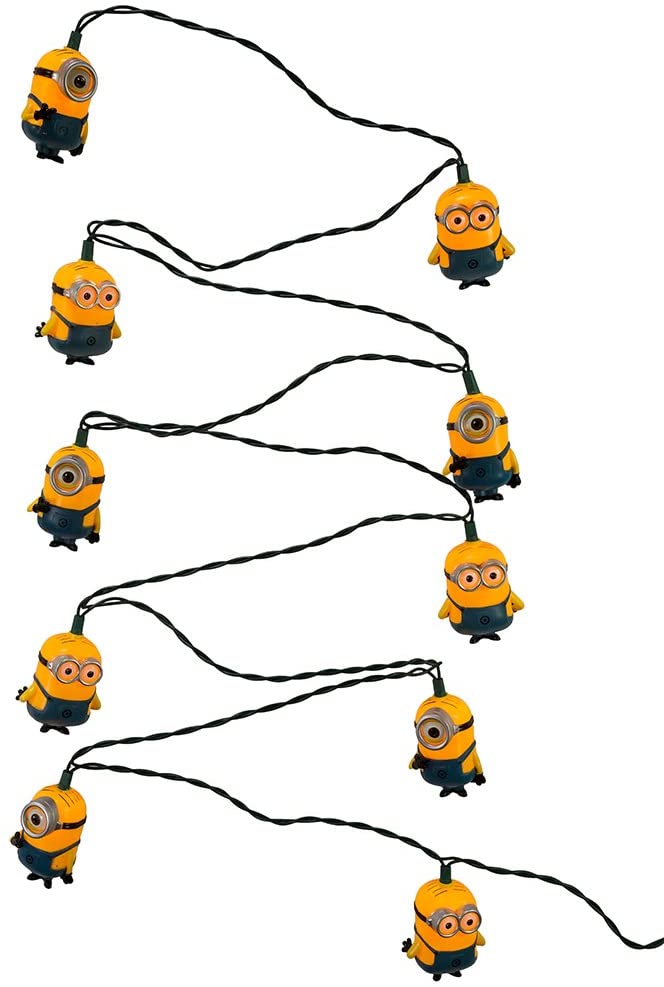 String lights do add accents in a room, aren't they? Then go and buy your minion lover friend these lights night sets inspired by one and two-eyed yellow minions, Carl and Dave. This Kurt Adler light set comes with 10 minions connected with a green lead wire. This item also serves as a unique light dangler that goes with any Christmas tree. You can get these minion-themed string lights on Amazon.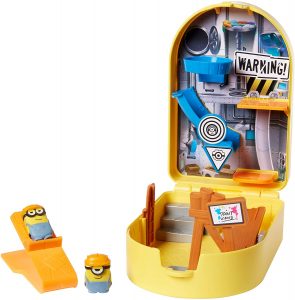 Amazon offers several minion-themed game sets on their list. This item is among the highly-rated playsets and ideal gifts for minion lovers out there. Minion-fascinated kids will love this cool playset because it has their favorite characters. This game provides kids with a construction playset combined with build-and-destroy ideas. Let your kid shoot for the hoop and send minions down the stairs. Little children will enjoy this set-up builder game too!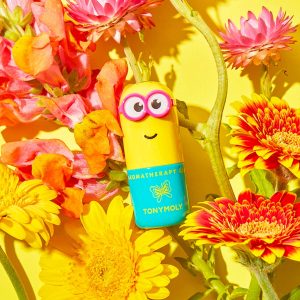 Any minion lover would appreciate this handy aromatherapy stick. If your friend travels a lot, bring them this handy balm stick that relaxes and draws their inner zen wherever they go. It contains eucalyptus extract that sure gives your friend a comfortable feeling. One swipe over pressure points a day can keep all the stress away.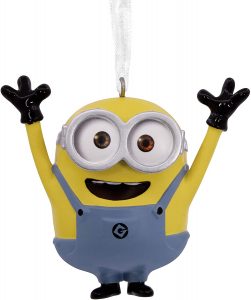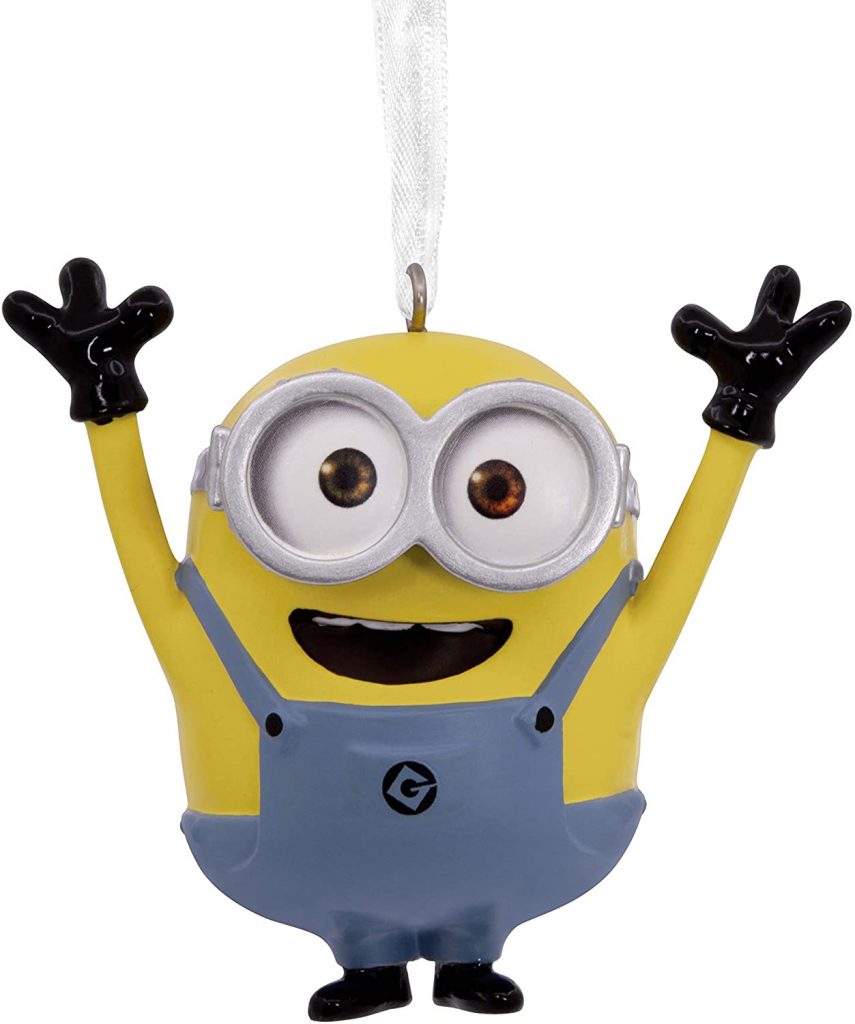 Christmas is around the corner. Buy your minion fan friend this quirky but elegant minion-inspired ornament that would make their Christmas tree unique from others. These rare ornaments are made with resin and are hang-ready. A great gift for fans of Despicable Me movies. It adds fun to the holiday season, too!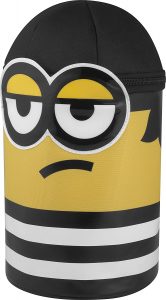 This thermos lunch kit is one of the gift ideas for a friend who is always on the go. Stay away from boring lunch bags that are accessible easily in stores. Besides, it contains superior-quality foam insulation that keeps foods hot or cold. As for quality, this thermos lunch kit can last for years. Well, it depends on how your minion friend uses it!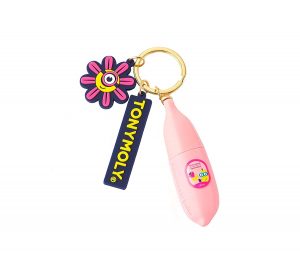 This is among the precious gift ideas for girly minions who want to keep their lips moist. TONYMOLY lip balm has a cute packaging that features a Despicable Me minion character. But don't be fooled! It provides a scented freshly blended strawberry and banana smoothie on the lips. Besides, it creates a light-pink tint to lips that would match any OOTD. Bonus: it fits even in small purses!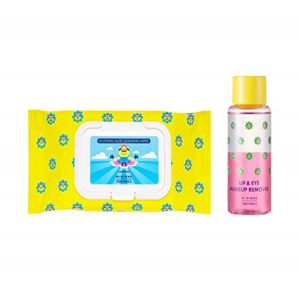 Have a friend that loves minions and face makeup? This would be a great gift that they will surely appreciate. TONYMOLY produces cleansing remover and wipes designed with Despicable Me movie minions on its packaging. It gently removes any traces of makeup on the skin, beneficial for people who are always on the go.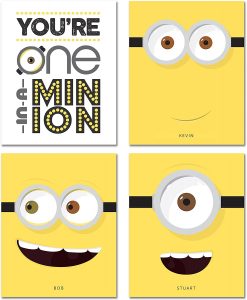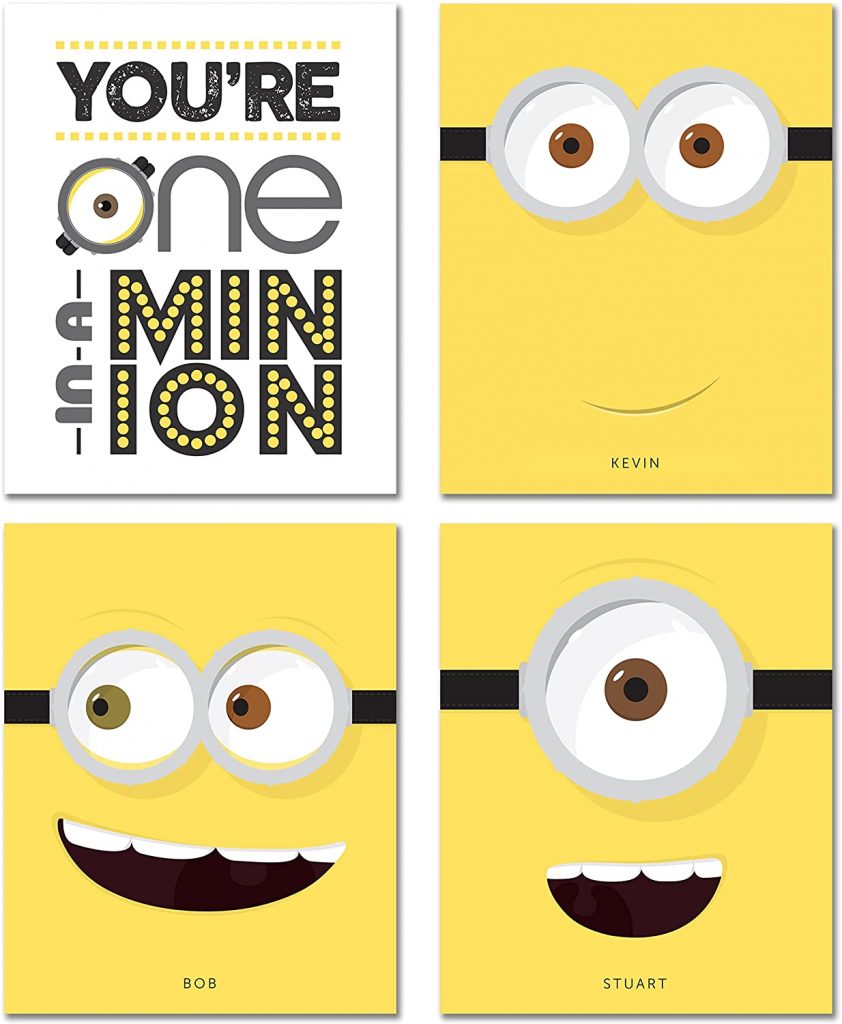 Try to draw some accent to your minion friend's room with these minimalist art posters. This yellow, vibrant color creates a vibe of optimism, strength, and confidence – just like their favorite minions. It's matte-finished and designed to last a lifetime!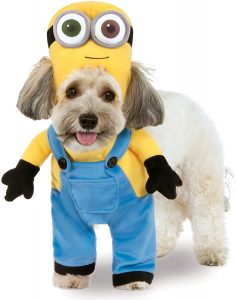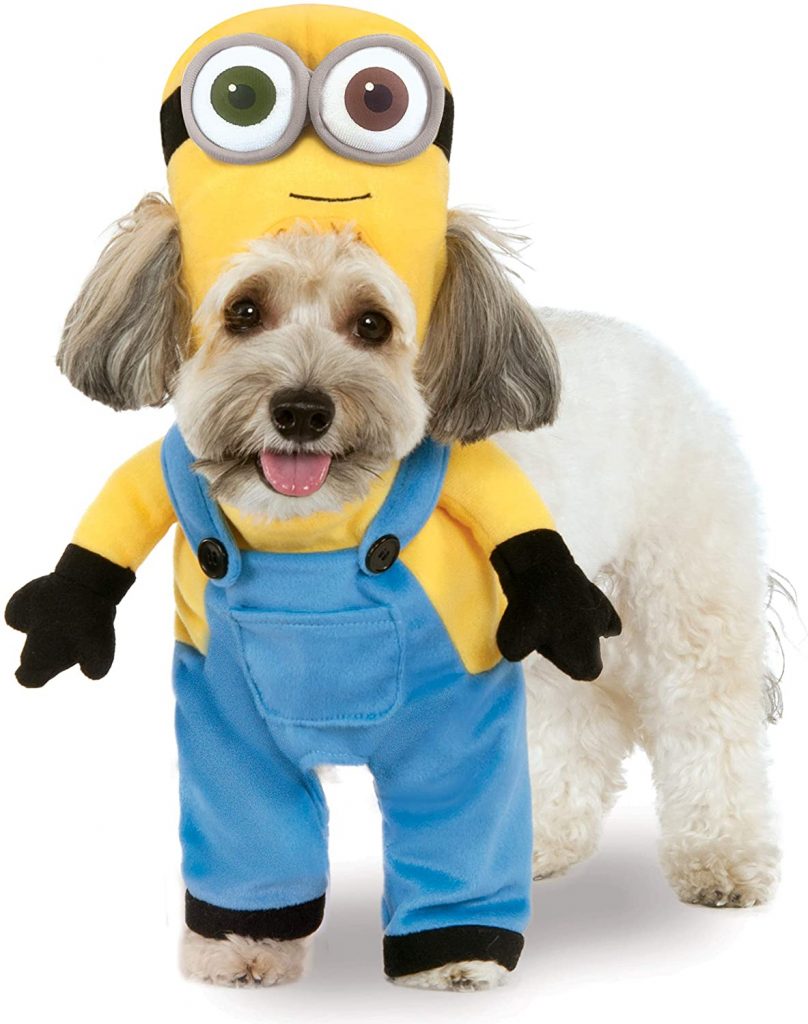 Bring life to your favorite yellow minions from the Despicable Me movie by putting their identities into your dog. Rubie's minion costume best fits Chihuahuas, Pomeranians, Toy Poodles, and other smaller-sized dogs. Although dogs don't care whether their owner is a minion fan, they'll love this outfit.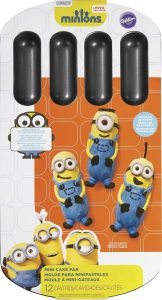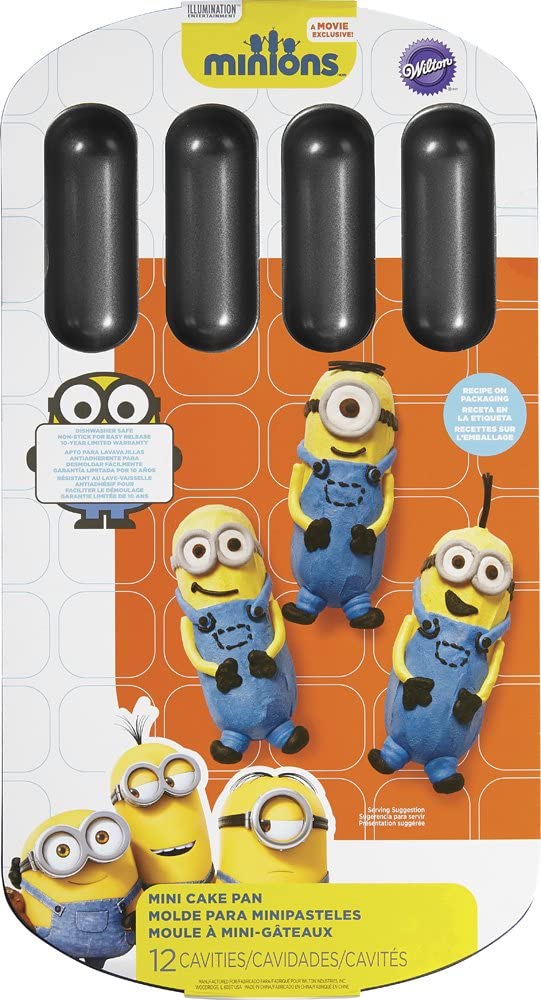 Any baker friend who likes minions? Give them a nice metallic cake pan that makes minion-shaped home-made cakes with no sweat. Easy to create 12 minions in one go with this easy-to-decorate metallic pan. Kids at heart would love this as well. Visitors don't have to guess whether the cakes are minions or not!


No one gets wrong with these minion-themed mugshot glasses. Each glass can hold 1.5 ounces of liquid, making it a must-have gift idea for friends who love minions and drinks. Suitable for small shots and sips as well! Cute minions, plus easy to clean.

This Kevin minion flash drive holds a capacity of 16 GB memory. Excellent gift for techie minion fan workers, friends, or kids. If you work with people who use thumb drives, memory cards, or hard disk drives, this flash drive will benefit them. Plug and play, as it should be.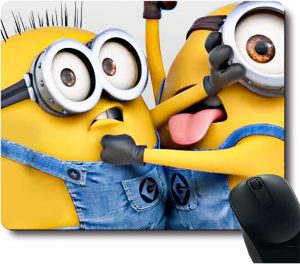 Minions fight, and so you and your partner or sibling! This is the best gift you could give to those who make fighting one of their hobbies. Remind them that you love them despite the petty quarrels you've had with them. It also has a smooth surface for even mouse moves and a rubber back that keeps the pad in place.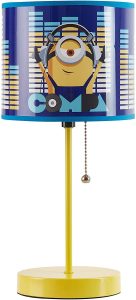 A room without a lamp is a room without a life. This minion-inspired lamp table matches a kid's or friend's room theme of their favorite minions. It contains fun colors and makes it easy for them to turn on or off their bedtime lights. Fantastic gift for a minion lover.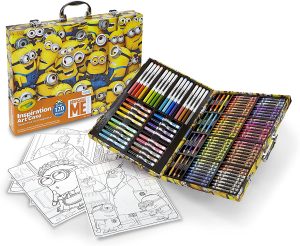 Children and kids at heart will love this Crayola's Despicable Me-inspired art materials. Aside from the case, Crayola includes colored pencils, markers, and minion coloring pages. This is a fun-filled and perfect material for unleashing children's talent in art!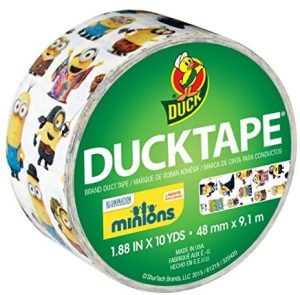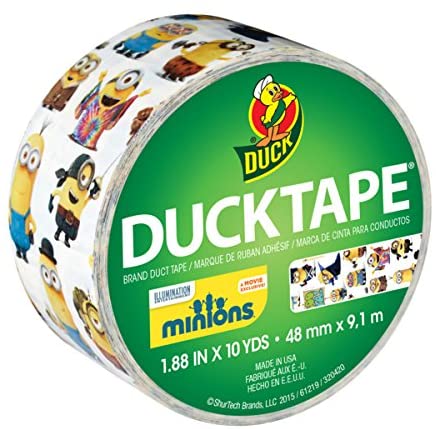 We all have that one friend who always lose their luggage bags at the airport. This Duck Brand Duct Tape works in locating their things. Added with fun minion characters that minion addicts will love the most. Suitable for taping boxes and luggage, especially when traveling. Make your parcels unique with this revolutionary duct tape.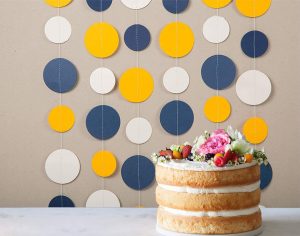 Who said that minion fans only adore characters? This garland set involves yellow, blue, and white color decorations. One look and you'll already know that it's a minion-themed party—great price for extraordinary occasions or just decorating rooms.