Most Comfortable Leggings [15 Popular Choices]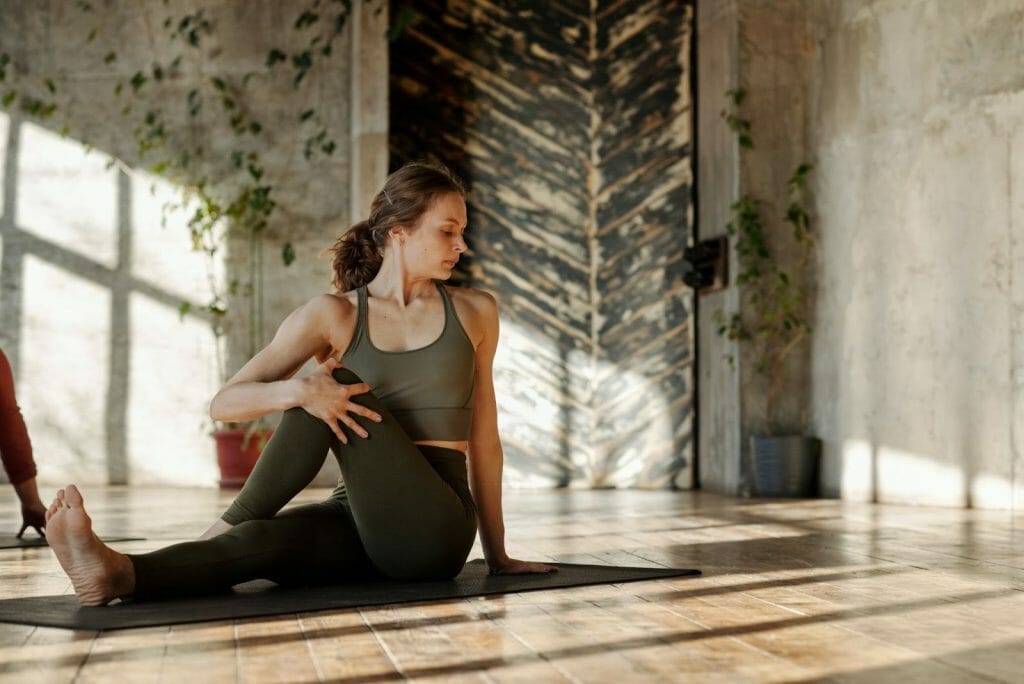 Your workouts, lounging moments, or even weekend getaways would always mean choosing the right wardrobe. Comfort is a priority wherever you go or whatever you do, after all. Just as how versatile and classic a pair of white sneakers are, so are leggings.
The black ones are the most favored of all, but out of this primary color sprouted numerous innovations for different occasions and purposes. Despite all the added features, the softness, smoothness, and sweat-wicking properties remain.
If you're a leggings lover like me, finding the right pair isn't that easy. So, we have scrounged the web for the 15 popular choices of leggings which are all known for one thing; comfort.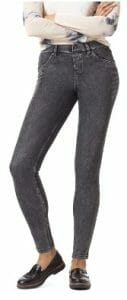 Witness some magic the moment you put these Hue leggings on! One review says, "These are the most comfortable jean leggings." Whatever figure you have, even if you got a mom bod, these stretchy pants will flatter your body. Hue is known for its great and remarkable leggings, from the Ponte ones to these dressy types. You can absolutely put these on every day, especially if you're in the mood to get lazy. These are definitely your go-to pants if you're sick of wearing jeans.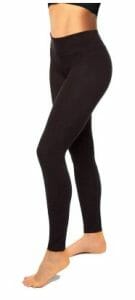 Let's be real here; you don't have to chase after the big names when it comes to leggings. The horizon is broad, and so are your choices. These Hi Clasmix leggings are your practical alternative for Lululemon. Aside from the price difference, you'll still experience great quality and comfort. The stretch, support, and the figure-hugging waistband all tick the boxes. One pleased customer even left a review saying that she practically lives to wear these bottoms and that "These are one of the softest brands."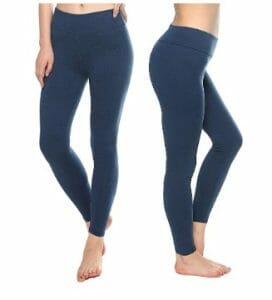 Isn't it already a great deal if you've stumbled across a pair of leggings that are deemed to be nearly perfect? Well, why not invest in these KT leggings, then? From the description itself, these are guaranteed to be soft and buttery to the touch. The band that covers your waist won't be too snug, giving you more room for comfort. Worry not as well if you have butt wrinkles or cellulite around your thighs and butts. These stretchy pants will conceal them for you. To add, these don't shrink fast, are non-see-through, and are true-to-size. One review says that these leggings are "…so incredibly soft it's unbelievable!"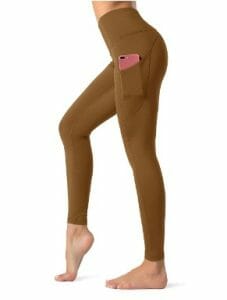 You'll feel like winning the lottery once you've purchased a pair of leggings that rock your world. The Dragon Fit brand is on the mission to put a smile on its wearers, and it didn't fail to do so. Don't be concerned over your size and proportions; the brand has one that will perfectly fit you, no matter how big your bum or thighs are. Once you put these on, your circulation will stay normal, unlike those other leggings that are too compressing and restrictive of your movements. To add, the fabric is thick enough to prevent your panty lines from forming.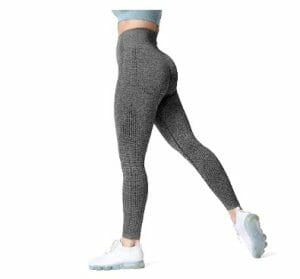 Warning: you might be addicted to getting every single color of these leggings. All the features you're looking for in a pair, you'll get them if you go for Aoxjox. These leggings are thick enough to prevent the camel toe from forming, definitely squat-proof, true-to-size, and have the correct compression to the point that you'll feel like these are your second skin! Once you put these leggings to the test, you surely won't come back to your old ones.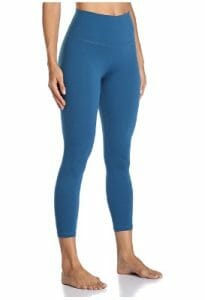 If you're a Lululemon lover, you'll notice that these Colorfulkoala leggings feel exactly the same. Though the experience you'll get from both these reputable leggings is closely similar, it's the price that makes a big difference. Colorfulkoala leggings are more affordable, and yet, the quality isn't compromised. No matter how self-conscious you are, your confidence will be boosted. In addition, you're getting moisture-wicking, breathable, and comfy leggings like no other.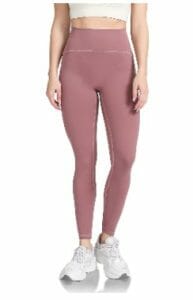 Your workout experience gets even better if your leggings can keep up. However, not only should your pants carry the essential features that'll aid you in performing zestfully, but they also get you comfortable throughout your drills. The Skyface compression leggings might be the answer to your prayer. These definitely form nicely on your figure but are not too tight, so you can still do your squats and other drills. Not only is comfort felt but as well as seen. You'll exude a more confident you in the gym mirror.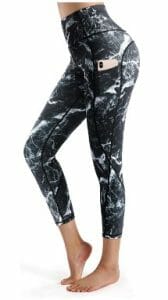 It's almost an understatement to say these leggings are buttery soft. Just try these on, and you'll see for yourself! Own these ultra-soft and stretchy pants with pockets on the side for your valuables. One review says, "These leggings have enough compression." That tells you won't be stiffly walking when you wear these. To further describe, the material is silky, and you can wear these pants all day long without feeling too hot or sweaty. These are an absolute must-have, considering that the Styleword yoga pants only come at $12.99 to $39.99.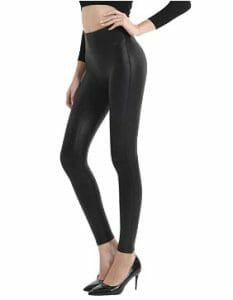 If you're searching for a Spanx duplicate, well, this is the one. The Retro Gong faux leather leggings have a matte finish, yet these are super buttery soft, insane in gentle compression, and excellent in tummy control. The structure is built to be high-waisted, so keep yourself from worrying about the band rolling down; it won't happen. These are your perfect night-out ensemble addition that can keep up with your partying spirit all night long.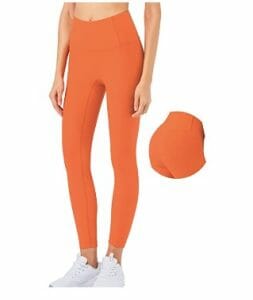 Get ready to be surprised as to how these leggings will fit you. A review says, "These fit better than expected." But it's not just all about how the garment hugs your skin; it's also about how you'd feel once these are around your waist down to the ankles. You'll be shocked to discover what these leggings are up to offer. To describe, the fabric material is lightweight but not see-through, has the capacity to make your butt look better, and provides enough space for movements. With these stretchy pants, you'll be motivated to work out for more extended periods or, perhaps, lounge too long, so beware!
Honestly, the popularity of a brand name doesn't equate to quality. Heathyoga proves this, and it's almost on the same level as any other big names out there! You won't feel anxious when you wear leggings because these are thick enough to prevent your panty lines from becoming visible, and you're also granted 2 side pockets and an inner one so you'd know where to put your phone and car keys. Without a doubt, these Heathyoga leggings are capable of giving you the support you need without constantly having to fix their placement. The soft quality is there, too; a no-brainer feature.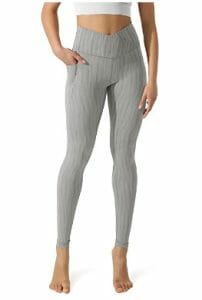 Pretty sure some of you have spent loads of money looking for the best comfy leggings on the market. Well, today, you won't be disappointed with this precious find. These cross waist yoga leggings will satisfy your aesthetic and also fulfill the empty void all your old leggings have missed to fill. The Ododos leggings are cozy to the feels, buttery soft, and non-irritant to the skin. It also helps smooth out your belly without digging into your waist. You're certainly in for a great material with a unique cross-over design; these leggings are worth flaunting everywhere.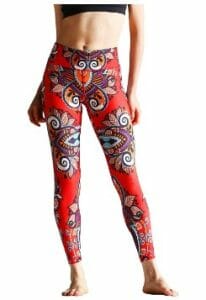 These leggings are going to satisfy your preference for quirky designs and patterns. But putting their beauty aside, how a wearer feels is the most important. One wearer says, "These leggings held up nicely." That means you won't have to deal with a waistband that rolls down as you do your yoga positions. Your rear assets, as well as your overall figure, will look even better since the fit is perfect, to say the least. Also, get ready to receive loads of compliments as you strut this unique and somewhat rare appearance of a legging.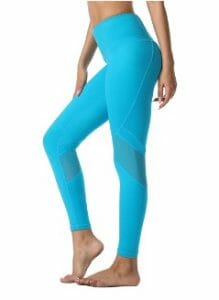 If you're having problems with your belly, these Rocorose leggings will help you out. Of course, aside from working out to achieve a flat stomach or even if you're motivated to get a set of coveted abs, you need leggings that can keep up with your drills. These won't definitely disappoint you. From its waist down to the ankle, the fit is just right. Well, of course, if you got your size right. The favorite feature of these bottoms is the pockets, as they're decently sized for your phone and cards. Overall, the material is high-quality, lightweight, durable, and perfect to be worn during the summer. Sidney Yuen of Vogue says that the fabric's quality is crucial in achieving the comfort you want.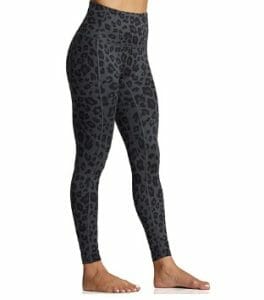 Whether you're plus-size or not, these leggings are made for you. The high-waisted feature helps cinch your waist without making you gasp for more oxygen. Take note as well; you won't be seeing your lady bits forming through the crotch as the fabric quality is too thick to permit that. A review states that "These are beyond comfortable, and they fit like a glove." You're the next to experience the good qualities of Zuty workout leggings. Indeed, you can wear these in the gym, in the cafe, everywhere at your home or even when you go to sleep. They're the ultimate comfy leggings that are worth investing in.
You might also like: Best Leggings to Wear as Pants [16 Affordable Pairs to Wear]