Best High-Waisted Leggings: 14 Leggings That Never Fall Down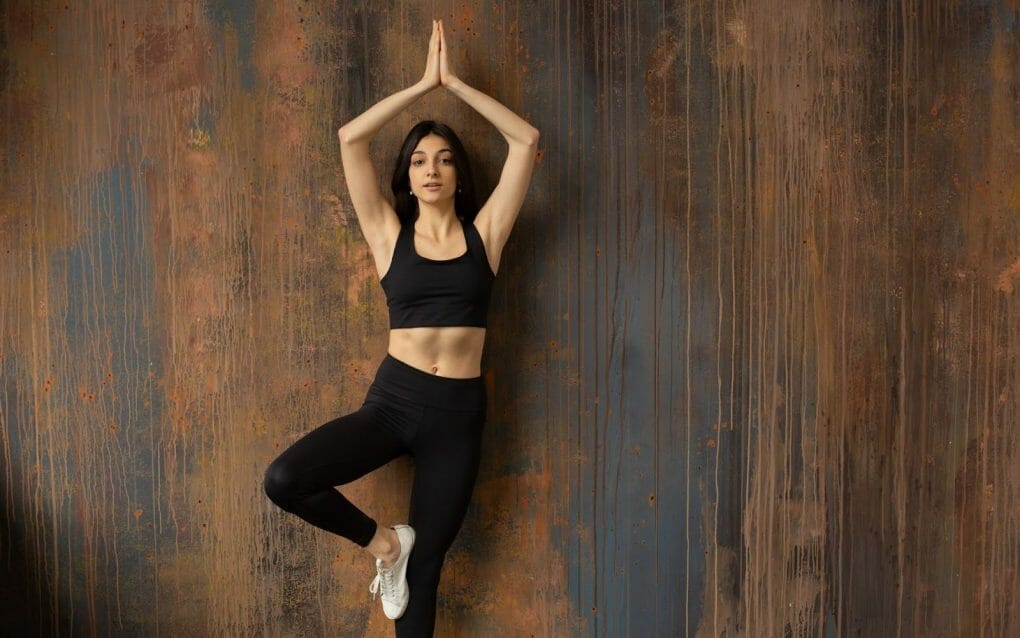 It's a case closed when it comes to debating whether high-waisted leggings are the best pants ever or not because they are. Sure, you might sport the mid or low-rise leggings sometimes, but if the high-waisted leggings are an option, there's no reason to go for something else.
The high-rise features of these workout pants are specifically for women who experience waistbands that slip and fall down. High-waisted leggings also match better with crop tops and sports bras as they provide just the right amount of coverage. 
Change the way you deal with your regular cardio and HIIT by investing in a great pair. Narrow down your hundreds of choices into just 14, which you can wear for errands, gym, or brunch.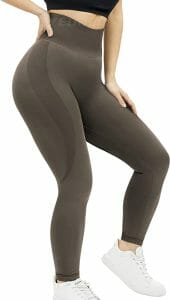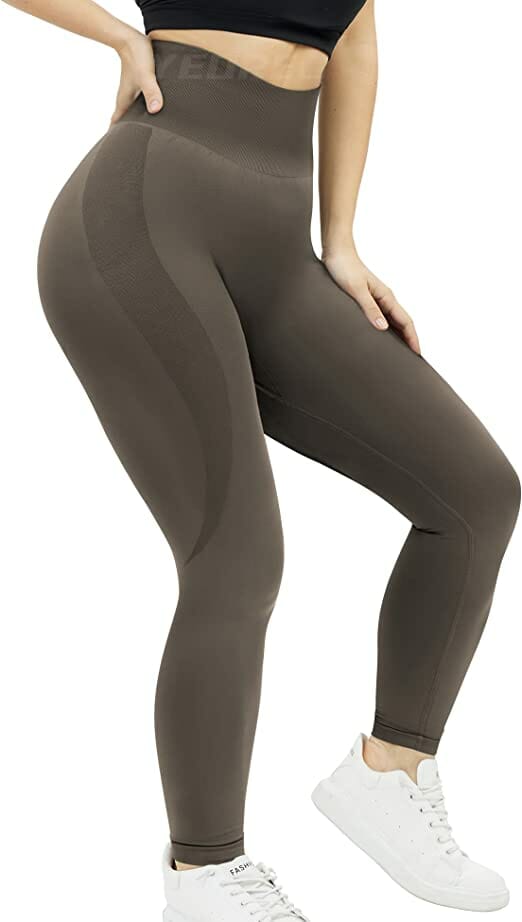 With Yeoreo, you'll have the confidence these leggings will keep up with your high standards. The high-waist feature sculpts your figure with a seamless, lightweight feeling for a continuous workout without unwanted distractions. It perfectly shapes the waist down to your bum, legs, calves, and ankle without the sweaty feeling after your drills. These leggings are best worn for yoga, running, cycling, gym, and other sports. Buy this for only $27.99.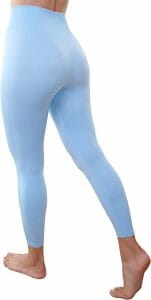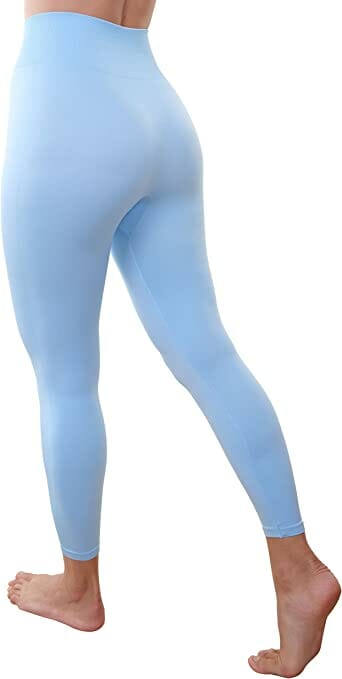 Yogacraft leggings offer full coverage, especially around the waistband, with a tummy control feature to prevent hyperventilation during your active moments. No outer seams are present, so chafing won't be experienced. High-quality, close-knitted yarns were used to ensure a squat-proof experience, avoiding a see-through incident. These leggings make you feel naked as they're so breathable, lightweight, and not too over-compressing. This sells at an affordable price of $22.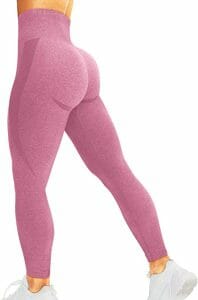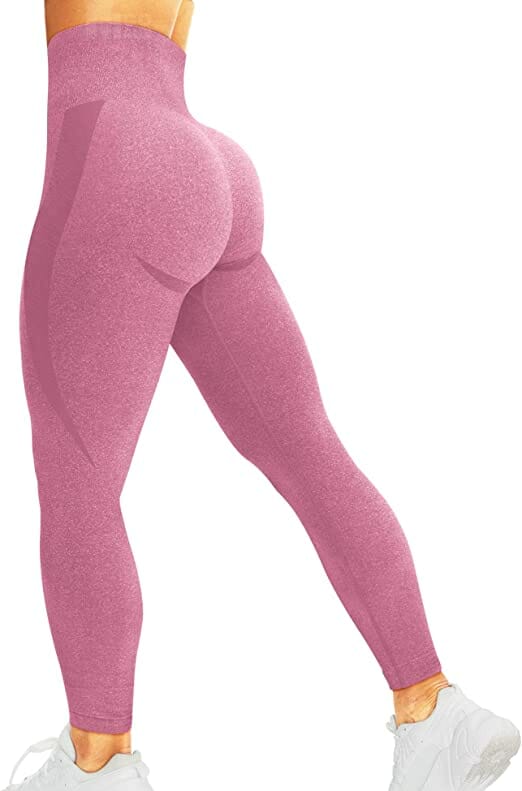 Higorun's core as a brand includes seeking progress in quality, integrity, and fun. When worn, you'll be unlocking your full potential, encouraging you even better to workout more and commit to your daily routine. These stretchy pants have several tools for a continuous workout sesh. The high-waist band is broad enough and it's very persistent in staying in place. The rest are skin tight, snugly, comfy, and soft. You'll also witness a more attractive appearance from your behind, pushing you to do more squats than the usual. Losing weight will be more motivating if you get a pair (or five), as this is only $22.95.


The 2022 new seamless pants from Phisockat promise to support and give enough compression around the tummy to avoid the dreaded rollovers and annoying constant adjustments. The founder of an intense boxing workout, GRIT BXNG, Ediva Zanker, says it's the last thing she wants to do; take her gloves off to adjust her leggings. Of course, it's a no-brainer to ask for more. Phisockat certainly provides more technology in a piece of garment as their seamless, chafe-free leggings are non-see-through, breathable, and has a waist pocket to stash in your cash and other items. Get this for only $30.98.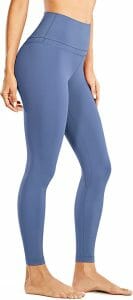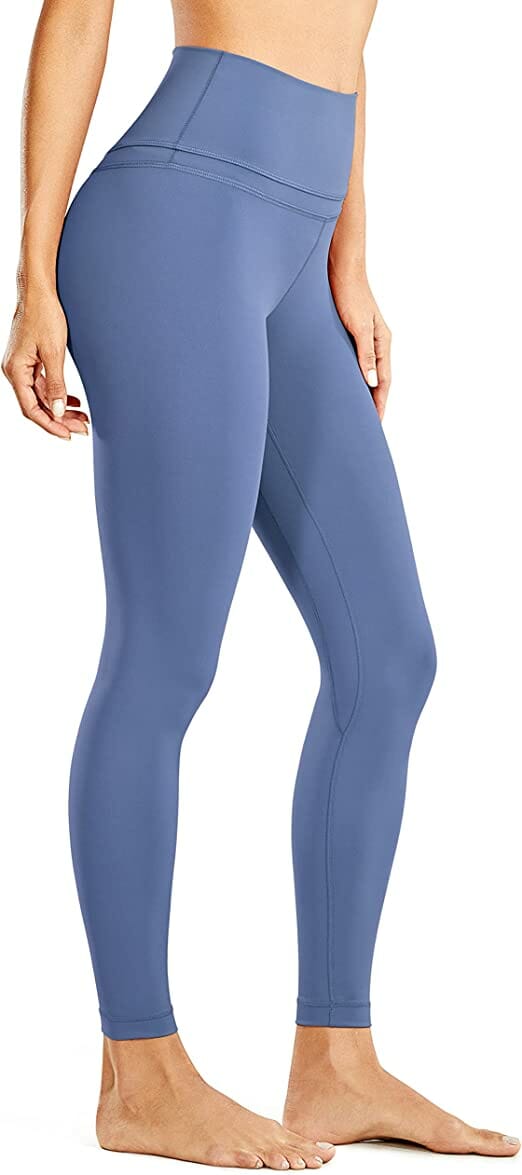 A true, must-have dupe of Lululemon leggings that are more budget-friendly. CRZ Yoga doesn't compromise on quality. The fabric feels thin, but it is incredibly not sheer at all. The soft, buttery texture makes yoga even more fun and a calming experience. You can efficiently execute your movements without worrying about your pants. The waist is broad and has a compression feature, making your stomach way flatter than ever. A pair only costs $26, which shows a huge difference in contrast to the prices of other well-known brands.


Look nowhere else than Iuga when it comes to choosing your go-to leggings. No matter what size you are, your curves will be catered to by the garment's fabric without exuding an awkward appearance; the pants will make you look better in form while preventing unwanted exposure. Hands down, these are one of the best leggings you'll own. Iuga ensures the fabric is thick enough to conceal your undergarments if you're struggling with visible panty lines. Buy them now for only $9.99.

Go solid with the primary colors of Colorfulkoala leggings. The garment is crafted to produce a cottony soft, stretchy feeling for an unrestricted movement and naked sensation during your gym time. The high waistband feels secure without actually digging into your skin. Everything is smooth to the touch; you can certainly use the pair for yoga, pilates runs, and more. These are pretty similar to the Lululemon Align leggings, so if you're looking for a more affordable option, Colorfulkoala is an ideal choice, budget-wise, as their leggings are only $20.99.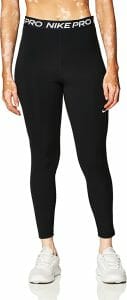 A HIIT class teacher at Fithouse, Tatiana Lampa, is a fan of Nike Pro leggings. These are the ultimate pants that can withstand intense workouts as they're tightly compressive, have Dri-Fit technology for a dry, comfy feeling, and a non-restrictive feeling for your every movement. The waistband is branded with a printed Nike name. Have them in different colors such as heather, gray, and white. Nike will never fail you, and they're definitely worth the investment. The price ranges from $29 to $100.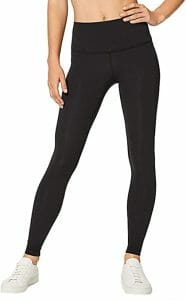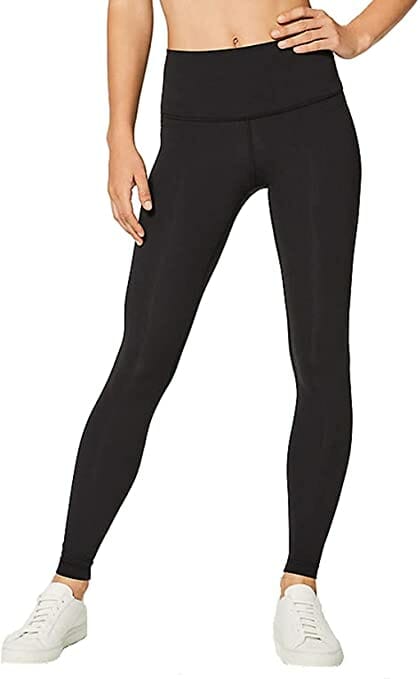 Lululemon is the holy grail of leggings. The brand's wunder under yoga pants are made of lycra fiber to help keep you in shape no matter how frequently you wash and wear the garment. Experience the supportive Luon fabric that'll make you always look forward to your next yoga class. Plus, thanks to the tight yet gentle waistband, you won't see a muffin top, which also carries spacious pockets for your essentials. Erin Brockovich finds the pair his favorite as they're just right in thickness. Facing each day, regardless of your plans, whether you're up for workouts or simply want to enjoy lounging, Lululemon leggings are worth every penny you got, no matter if they're priced at $98.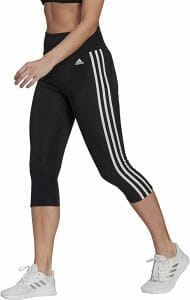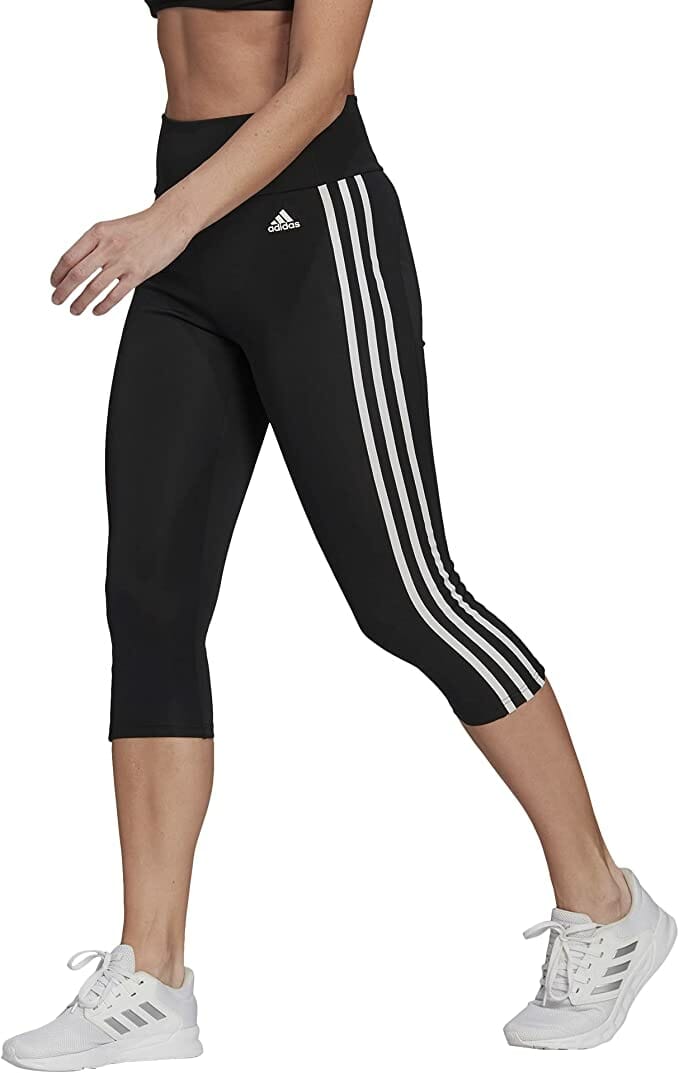 Leggings are quite contradictory as they're made both for active lifestyles and the lazy moments in life. Adidas serves both vibes with their high-wise 3/4 tights with the brand's signature 3 stripes on the side. The high-rise provides better coverage so you can confidently flaunt your sports bra or crop top, and the cropped look lets you feel the cold breeze as you go about with your runs, walks, sports, and other activities. Made with Primegreen materials, wearing a pair of these also means helping the environment instead of consuming non-sustainable activewear. A pair would only cost you $19.86; a true and practical bargain!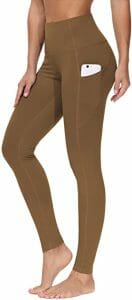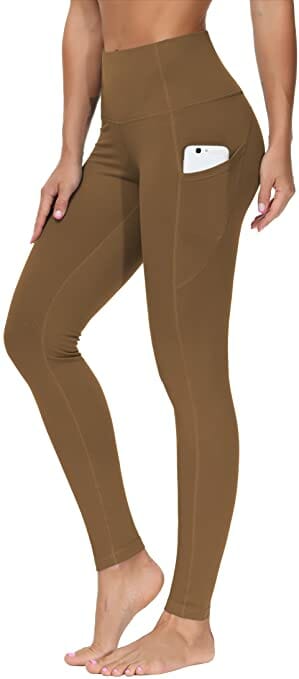 With over 40,000 ratings, there sure is a reason why people keep coming back to purchase The Gym People leggings. Aside from the fact that their stretchy pants come in various shades, the features that come along with the price include breathability and comfort, premium fabric that's skin-friendly, and a high-waist tummy control feature that doesn't fall down or get loose after a few washes. To minimize chafing and skin irritations, interlock seams were utilized. The crotch is gusseted too for better performance at the gym. The design is timeless and can be easily matched with just about any type of upper clothing you prefer.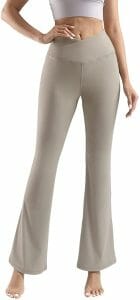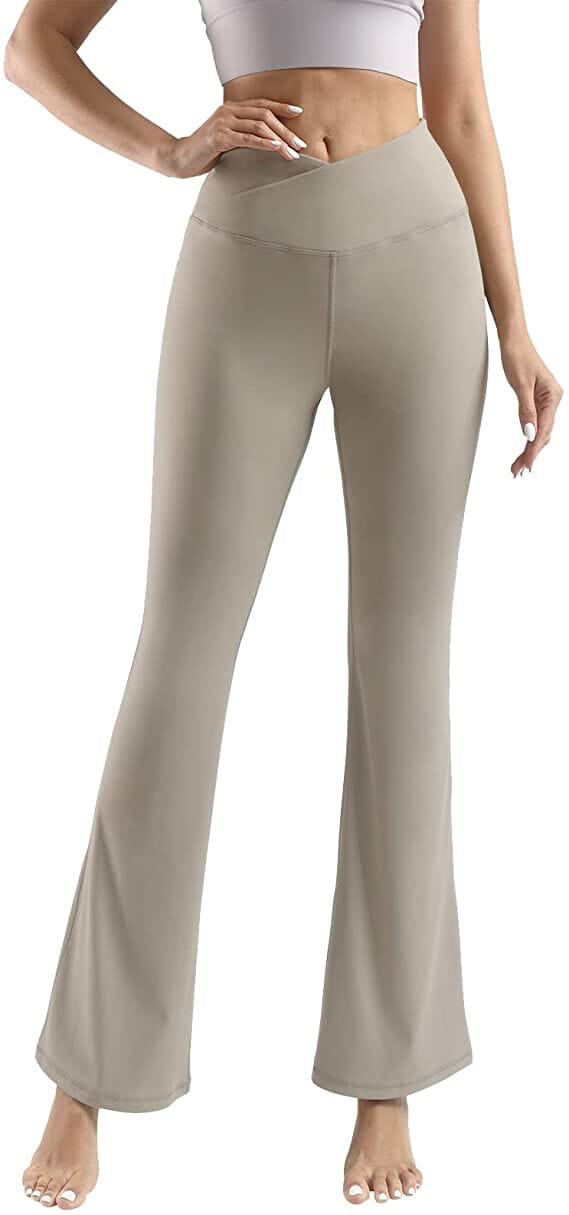 If you're searching for a perfect pair of leggings with a looser fit, Lavpany flare leggings will give you what you need. The pants are designed for comfort, and they're not distracting at all despite their stark visual difference from the typical leggings people wear. These are best worn during yoga. Don't ever worry about the breathability and other required features for a seamless workout session, as the leggings are lightweight, elastic, moisture-wicking, and flexible for your movements. The quality isn't far from the fitted leggings. Lavpany just manufactures them in a certain form for people with different preferences. Get them for only $17.97.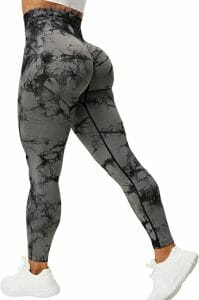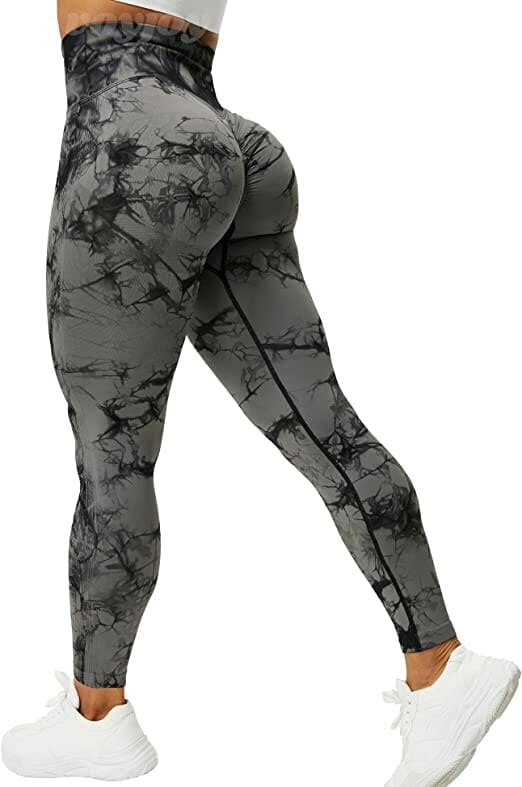 Your ready-to-wear leggings shouldn't just make you feel good but also look good when they're worn. Show off your hard-earned bum in these VoyJoy tie-dye leggings that feature a sculpting fabric that is just right on the fit. They're high-rise, too, so you can squat all the way down without the exposure, especially if you're in the gym. These are, indeed, stylish and versatile, and they function so well, keeping up with your activities' demands. Get this for only $22.90, and maybe stack more pairs for your next cardio. 

If you're doing yoga or pilates, the last thing you'd want from your leggings are zippers. You know how uncomfortable that's going to be, especially if you're trying to get yourself focused on your positions. With KeepLife, you're getting the ideal structure, experience, and quality. They're designed with a tummy control aspect that covers your belly in a snugly fit. The soft fabric feels like you're just wearing your second skin. You will love wearing these all day long. A pair costs around $49 only.