How to Wear a Scarf With a Shirt: 12 Style Ideas For You
Scarves are not just meant to keep you warm during the winter- as accessories, they are there to help you get stylish even with a simple shirt on. You only have to know how to wear them including what goes in regard to their colors, patterns, and material.
Surprisingly, even though going for a simple look sounds easy, putting everything together without losing the class is complex in application. There are several factors you have to bear in mind before you take a step out of your home. 
We are saving you from having a headache as we have brainstormed 12 styling ideas you can try with a scarf and a shirt on as your attire's highlights. Along the way, we will put into detail the descriptions to achieve a certain look.
A tunic-style shirt is a fashion piece that matches well with form-fitting pants or leggings. Choose carefully what print or color you are feeling for that day and look for other garments you think would match its features. It does not matter whether you sport one that has short or long sleeves, because either way looks casually fine. Add a blazer or a jacket if it's cold outside or simply because you are into layering. Ideally, the colors of these two clothing shouldn't be coming from two different color palettes. Lastly, add a finishing touch by wrapping loosely in a circle form, a scarf whose prints match what's there on your shirt.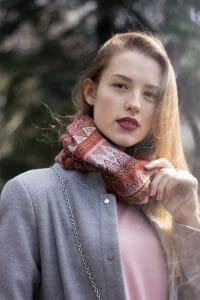 A turtleneck is often classified as a top or a shirt but technically, it passes off like a sweater. Regardless of the term, this trendy clothing would be your lifesaver one day when you realize you have nothing to wear after digging in your wardrobe. If you want to pop more in the crowd, light or muted shades are ideal, and make sure you add in another muted or a darker shaded coat. To fully protect you from the cold, use an infinity scarf around your neck. Loop it twice if you have to, depending on how loose or tight you want it to be. If you're wearing a pink shirt, a rectangular scarf that's generally pink is the best match.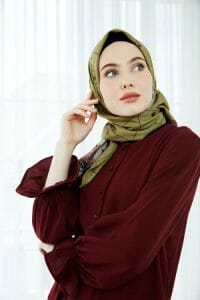 Got a shirt with vintage vibes? We all have that top that is rarely drawn out of the closet, but the good news is this time, you'll surely be donning it for the day. A bold red shirt with puffy sleeves can be tucked in a skirt of your choice or be worn with a pair of black leggings. Stilettos are what come to mind regarding footwear, but if it goes with any other shoes, why not deflect from the typical standard? Once you're satisfied with the whole thrown look you see in the mirror, wrap a headscarf around your hair in a way that would resemble a hood to keep your head from the sun or simply exude traditional attire.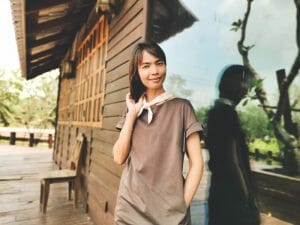 Tired of thinking about what to wear for the day? A shirt dress would be ideal for those who have no time to contemplate fashion the whole day. Of course, even though you are taking an easy route to look effortlessly beautiful, you still have to consider putting on an accessory to elevate your clothing of choice. You can wear a piece of bracelet or a watch, throw on a pair of sneakers or heels, and a classy or fancy-looking scarf. With the right combo, you'll appear neat and on the go.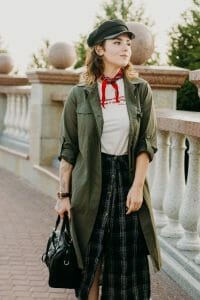 Wherever you go, a fabulous casual outfit would make you wish the day won't end. This would also eliminate the chances of you feeling embarrassed after bumping into your ex or crush since you look presentable anyway. During the fall season, the surroundings can either get warm or cold. It's important that you're ready for whatever the season may bring and a white shirt layered with a seaweed-shaded lightweight coat would be an easy look you can achieve. Invest in a patterned maxi or knee-length skirt for your clothing below. In fact, jeans would work too! Lastly, exhibit an "artistic vibe" by tying a small scarf around your neck.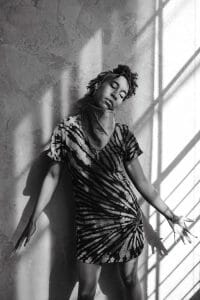 Another shirt dress you can flaunt in a crowded place such as a festival or a concert is this tie-dye piece. It does not matter what colors are present in the shirt because, seriously, any set of shades are appealing in the eyes and they aren't too hard to style with your other apparel. High boots in black, brown, or white are the usual go-to footwear but for a more casual and laid-back aura, gladiator heels might do you good. Next up, a square scarf formed into a triangle and tied around the neck would complete the entire ensemble.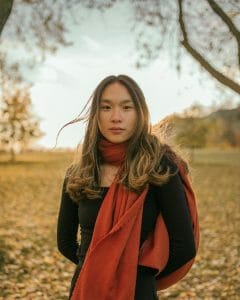 The word fashion may often be perceived as a term that can be associated with complex styles, designs, and clothing combos. In reality, fashion can lean on the simple side too. But, what makes things remarkable and novel boils down to how you accessorize. You don't have to think about what jewelry to wear since your favorite scarf can act as an excellent alternative to it. Simply toss it over one side of your shoulder and let the fabric drape from the back and at the front. A body-hugging long-sleeved shirt in plain color is another styling idea you can definitely try.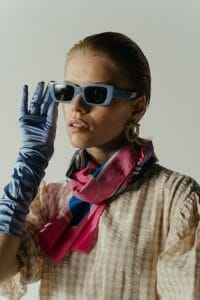 Right, some of us like to be edgy, unconventional, bold, whatever the terms that would associate such ideas. And, to be honest, it's inspirational to see people who are not daunted to try a combination of patterns and colors in one attire. For sure, this is the sign you've been waiting for. Go wear your bright yellow shirt and colorful patterned fashion scarf. Feel ladylike with a pair of silk, satin, or sheer gloves if you want to feel like you just walked on the runway. Want to use your vibrant glasses? There's no stopping you from discovering all the creative ways to look good!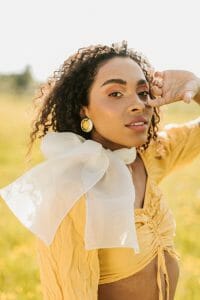 Your mood sometimes affects the way you dress. If you feel energetic, positive, and happy, perhaps yellow, blue, white, pink, and orange would complement these feelings. A laced-up cropped shirt worn with flared trousers or palazzo pants gives off a beach vibe. But, if you're out in the meadows, consider putting on a summer scarf. Sneakers, sandals, or chunky heels would be your ideal shoes. This is certainly worth taking a pic as you visit a field of flowers either for a picnic or a date with your special someone.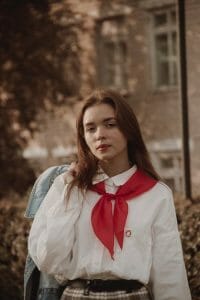 Aim for a "school girl look" for your pictorial at school for your yearbook. It isn't that complicated to plan how to play your fashion game. With a white long-sleeved shirt, a checkered skirt, and a belt to create a division between the top and the bottom garment, the remaining thing you need to do is think about what poses to make. Tie loosely the scarf around your neck too so your shirt doesn't look plain and boring. Let the edges after the simple knot rest against your chest as if they're there to act as a tie.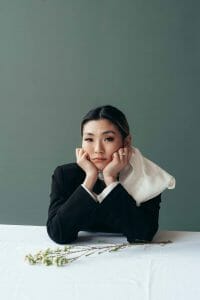 Some of us are minimalists, so we have included a specific inspiration on the list. Going monochromatic or using only two colors would surely appeal to your eyes. The classic black and white are never boring to look at. In fact, we think that this combination will stay relevant for many decades to come. Preferably, the inner has to be white or mostly white and the coat comes in black. If the top has long sleeves, you can certainly let them peek out on the wrist area. Add more classiness by sporting a silky white or black scarf as a hair tie or a neck scarf.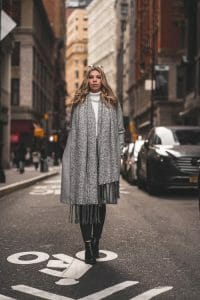 In cities like New York, Paris, Milan, and London, it is important for any girl to cope with the trends or at least look acceptable according to the fashion standards of the place. It's like blending in with the locals if you are a tourist. Be the center of attention without being the center of attention by sporting a white shirt layered with a long gray coat and an extremely long gray blanket scarf hanging around your neck. Black pants or leggings would make your clothes' color pop even more despite going for a muted shade. Go with black or brown ankle or knee-high boots for this one. If it isn't too chilly, white sneakers will do.