15 Ways On How To Wear Joggers In Winter
Is summer done already? Then you might be bidding goodbye to a few of your clothes now. But of course, no, not to your jogger pants! Winter might be demanding you to take warmer clothes on, and that is a given. But the joggers can help you adopt a whole new look out of them, so read on!
Jogger pants, as always, are treated almost the same way as sweatpants. They are comfy, easy to wear, and even excellent for physical activities. As a brief, these tapered pants are also fashion-worthy because of their unique ribbed cuffs and breathable fabric material.
So with these things in mind, we will guide you on how the pants are also excellent to wear for the winter to come!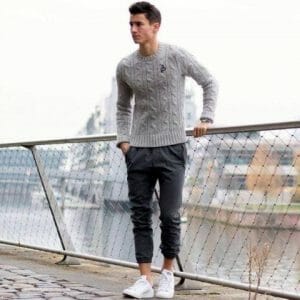 Both men and women might have at least one cable-knit sweater in their wardrobes. It is a classic piece of clothing that is around for more than a hundred years already! But some worry that they might not look so classy now than they did before.
With cold weather, of course, you do not have to look frumpy in your outfit. A pair of modish jogger pants can hype up the classic sweaters even if you go out of the house!
The pants' slim-fit style will complement a large-sized sweater and will take most of the attention no matter how old the fabric of that top has become.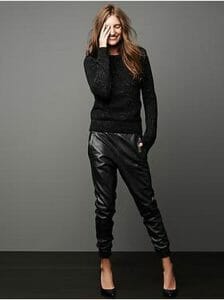 The winter season has always called us for wearing our thick and long outfits. So style those cold days with long-sleeved shirts and black jogger pants! If you got this shirt as plain, we assure you that the trendy look of your joggers will amp up not only your style but also your mood!
The tapered pants will make you look active, whilst having a plain shirt on. If you are feeling a bit extra, try fixing some accessories to balance your overall flair. You can wear a shiny necklace too to make your fashion more irresistible to other's eyes!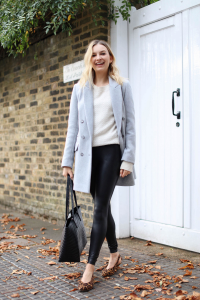 Missing the sunny days again? Brighten up! The so-called dreary season doesn't have to give the full blow on your OOTDs, too! To get a vibrant day, try to choose more light-colored layers of clothes. This could be on the color of your jogger pants, or your suit, or the shirt you wear within but still hints at the observer's eye.
You may try to take the colors that have a tinge of white or yellow in them. Never forget also what you learned in color theory class! Choose bright hues that match well with the rest of the colors you wear for the day. Only when you understand settling in a certain color palette will you be able to make yourself pop out in a crowd!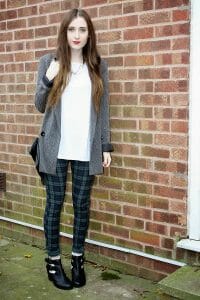 The jogger pants are so game for any monochromatic color outfits! If you want to play with colors with near similarities, you can practice this on the black color to gray.
You do not have to ditch these often perceived gloomy colors. The slate hues are still considered fundamentals in sophisticated vogue and offer less to no much drama if you are in business settings!
So, if you are going for a walk, then try your whole new look with a black sombrero, too. Or if you have black boots, try to make them stand out in the weather once again!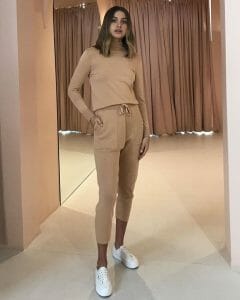 Oh, neutral colors spell C-O-Z-Y, too! Associate your joy for warmth with wearing sunny colors that come from brown, beige, and its alike colors! Some neutrals and mid-tone shades are caramel, and cream, too. When applied to your winter getups, you will look so comfortable for other's eyes, and would even make you look like a little ray of sunshine!
Men who wear these colors in their joggers' outfits will also look more active and homey. You would look like you are not experiencing winter at all, even if you are under thick layers of clothes!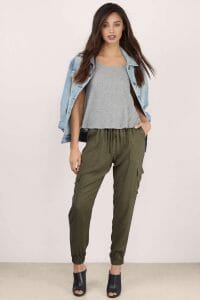 Unlike some classic clothing for fashion statements, the jogger pants do not settle in certain basic colors. They are all available in a variety of shades and for sure there is a pair of joggers for that specific hue in the color spectrum!
For the whole running season of winter, and for you to not look so outlandish in your neighborhood, you can check for the market shelves on colors of jogger pants that are almost at par with the winter fashion!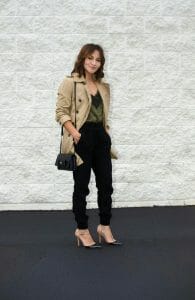 An outfit set of a suit jacket, joggers, and a functional handbag will set your mood for those outside-the-home errands! Suit jackets will be one of your go-to wear when you go out on a harsh winter day. The joggers will not restrain your movement while making your way through thick snow paths. While a traveler's handbag can be left hanging on your shoulders to leave your hands free and so multitask.
While it may be challenging to go out in serious weather, no doubt that these couple of wearables we suggest can be your allies in making your tasks done with no much hassle.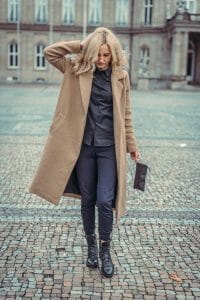 A trendy and clever choice. The jogger pants matched to a long coat will be a great option if you are indecisive about what to pair with those pants! Just take the long coat with you, and the set of clothes will spark interest to other's attention without them knowing that you only took it from the closet without much deliberation. Well, this indeed is quite a good hack for you!
For ladies, wearing heels or boots can be optional but could make you look more in-demand with the whole outfit. Men may also get interested in using either sneakers or boots for the same results!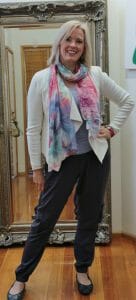 Scarves? Why not! No matter what your age is, if you are wearing these long 'kerchiefs, you know you are more warmed up than not wearing them at all. It goes well with the winter vibe and is very useful for the whole season. But how about with your joggers? Well, no problem, too!
This outfit accessory does vary in patterns or colors, but it never goes out of style! When fixed on an outfit of joggers, you will even realize that you are adding more personality to the whole look. Brilliant indeed!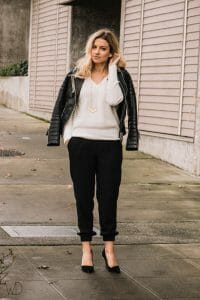 The timeless black leather jacket, as we all know, is undefeatable. Whatever season may come, this kind of jacket can always make its way to the fashion mainstream! With the joggers on, they are not even weird to be taken on together. Whether you wear a pocketed, structured, or just the plain kind, you know that you will not fall behind fashion sense with wearing this jacket on.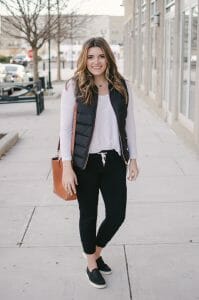 Vests that are made with fleece are a wardrobe staple for countries with consistent seasonal changes. The outfit helps warm up the upper torso of the person but does not bother much with the body's movement. When partnered with the jogger pants, for sure you will also love its convenience against cold, or stormy weather!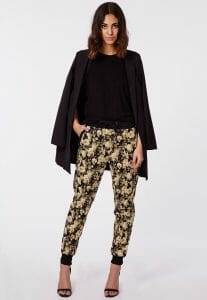 Are you a fun-loving person? Then winter doesn't have to change that! To show your bright side, joggers which are retailed in different, awesome patterns can be your next big fashion item! As you may be used to seeing dark, or dull-colored pants, the joggers can be enjoyed wearing not only because of the comfort or structure they offer but also because they are ways to express your personality, too!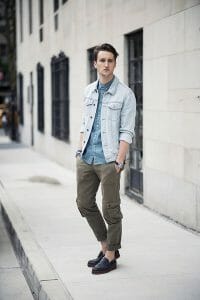 That's right. Go all-casual with the denim jacket and joggers on! Aside from they both look good for a fanciful event or socials, the wearer gets to be fashionable and comfy, too, without compromising the seasonal trend. Denim jackets are classic clothing pieces that are undeniably handy for any men's or women's wardrobe. Well, of course, because apparently, they are the best for styling shirts.
The jacket goes well with any tee, hoodie, or even sweater. So, if you are planning to go for some clothes-layering next time, let the denim join the club!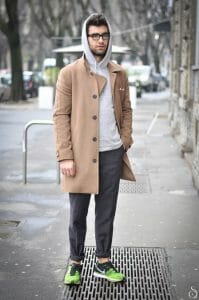 You may call this ensemble: the double the warmth, the better! Thick linen or fleeced long suits go well with hoodie shirts. If wearing a bit bulky is not a problem for you, then you must get to try this on!
The whole outfit is a good go for lounging with your friends or just going to malls. The jogger pants will aid the balanced look to your body if the clothes occupy a lot of your upper half.
Do not forget to take the shoe wear with the matching color too, so as to complete the look.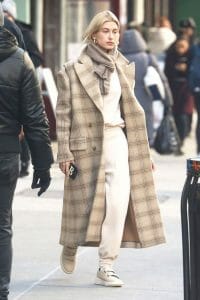 You do not have to feel cheap wearing your joggers while thriving in the weather. But trench coats, no matter how luxurious it makes the wearer look, are not strange to go along with your favorite tapered pants! With the weather that makes you wear the warmest and most comfortable of your clothes, the trench coat and joggers duo is all but a perfect match while you are out in the snowy streets.
Trench coats are known to vary in length. While some are reaching above the ankles, some are only up until the knee. But these facts don't overpower the chic vibe of the jogger pants. The ensemble you get from both only results in a leveled-up outfit!