Best Way to Wear a Headband: 11 Ways on How You Can Wear Them
Headbands are an all-time favorite when it comes to hair accessories. These can trigger your high school memories since they were a huge fashion trend, admit it or not. Thanks to celebs and runway models, this type of headpiece always respawn in the field of fashion. Learning how to accessorize yourself using this ornament can either make you look regal and royal or like an 8-year old in pigtails. 
If you're not sure what the best ways are to wear a headband, we are here to help! There are loads of ways on how to flaunt this piece, but we have selected only the best foolproof headband styles for versatility, they'd match most of your wardrobe!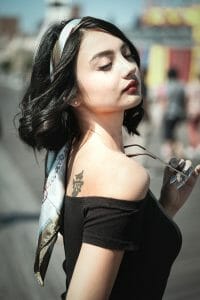 This is one girly look you might want to try. Part your bob hair on the side and curl up the tip. Place the scarf headband carefully so you won't ruin your hairdo! Tie it below your hair and leave the excess fabric hanging behind your back for a dashing touch. And oh, leave some of your hair in the front, especially if you want to conceal your cute cheeks. The headband can be worn in different colors and patterns whatever vibe you are feeling. This is really very easy to imitate and undeniably one of the most popular ways on how to use a headband. For girls that are born with natural curls, you can definitely skip the curling part.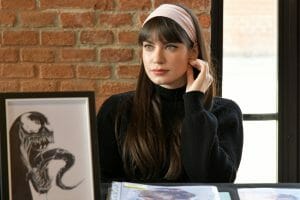 Having full bangs on can be quite daring, but should you go to the salon and have your front hair chopped, make sure not to go home without passing by the department store. Broad headbands can be seen anywhere and they would complement your new hairstyle, creating an effortless but chic look. This looks great in straight hair, but if you have a wavy one and you like what you see in the mirror, go listen to what your gut tells you.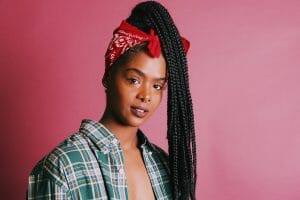 For girls who love braided hairdos, a handkerchief headband wrap would elevate your look. Show the knot at the front, but make sure that the ends are not too long to the point it would distract you from seeing things normally. This would be a cool look as well as you fix your car in the middle of the road, wearing plaid shirts, jeans, and boots. Depending on how you style the handkerchief as a headpiece, it's usually going to cover a huge portion of your hair.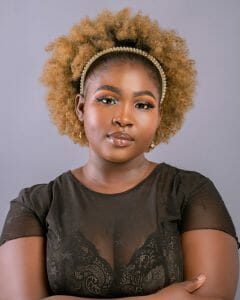 Look prim and proper by sporting a rhinestone headband. It looks best with natural hair so skip the hair straighteners and curling irons for today. There's another piece of good news! Rhinestone headbands come in different styles and looks. They can be plain or colorful as well. Add countless sparkles in your head whether you want it simple or extravagant! From formal events to cute dates, this rhinestone will make you feel like a princess.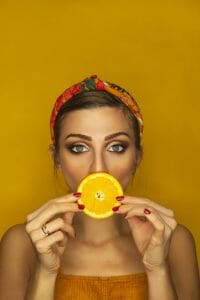 If you're not into ordinary-looking headbands, but at the same time don't want to settle with attention-seeking ones, perhaps the mid-knot style would do it for you. If you have a piece of a long headband, simply make a knot in the middle and wrap it around your forehead down to the back of your neck and leave both ends either freely hanging or in a ribbon. Skip all these hassles if you have no time to repeat the same steps every morning by purchasing a ready-made headband with the same style on.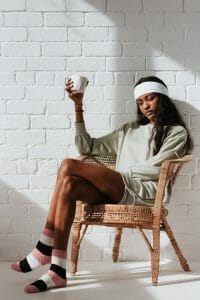 Nothing is more enjoyable on a weekend than getting in your most comfortable clothes and relishing a cup of homemade coffee. Of course, comfortability shouldn't mean sacrificing aesthetics. This doesn't also mean you have to go all out with your outfit since you're just at home! You can, however, look on the go still by throwing on a matchy top and shorts with a white wide headband around your head. Don't forget to put your favorite socks on. In case you have emergency errands, you'll just hop from your chair and head out of your door without worrying about how you look.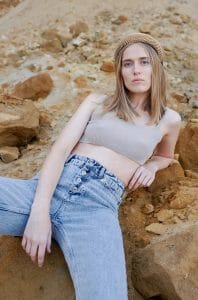 Got a thing for puffy headbands? Then why not add one to your collection? Wearing one will get you into keeping up with some of the most stylish popular figures from Kate Middleton to several other celebrities who are not afraid to wear something unusual. Do style your hair before wearing one so you'd look your best. If you're new to the puffy thick headband trend, going with a smaller headband would be a good start. You can tie your hair in a bun or let it flow with liberty.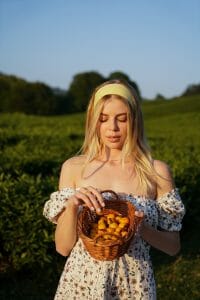 Look fresh and glowy while wearing a plain headband that has a vibrant color to it. Part your hair in the middle and place a thick yellow headband on your head with a portion of your hair left in the front. A cute printed summer dress, off-shoulder or puffed up, will make you stand out if you're in a meadow or fields whilst enjoying a little picnic with your special someone. Don't forget to have a photo of yourself holding a bouquet of flowers or a basket filled with fresh produce!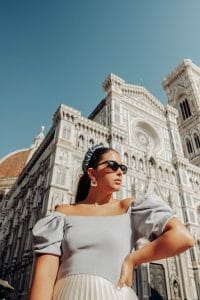 During fashion week, it's no longer new to us seeing attendees with fashionable headbands. If you received an invitation from a brand or fashion designer, it's important to really level up your look. Push yourself to the edge and style your image extravagantly without going overboard, of course. You should definitely not forget any accessories or items from head to toe. Surely, you don't want to leave your hair looking plain and normal. A scrunchie headband would be your go-to appurtenance.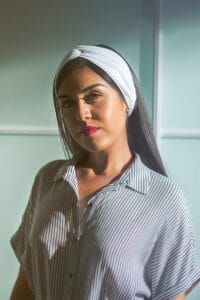 The classic turban headbands will match any outfit that you have. Aside from keeping your hair in a place where it should be, this piece adds up a dramatic style statement that would make you look cute, charming, and stylish. It's great for anything from proms, parties, office work, to occasional traveling. It's simple but the subtle design in the middle makes it sophisticated. Whatever you wear, shirts, tops, formal blouses with jeans, leggings, or stately trousers, a turban headband would make it look better.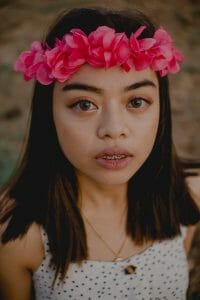 Enter the fairytale of your dreams looking like an enchanted princess with a floral headband on. Don't be daunted from wearing this in public if you feel like it, but go for those with smaller designs so people won't find it like a silly costume or festival headpiece! This is best worn as well on photoshoots and weddings depending on the theme. Wear it as if it's nature's crown on your head!
Bonus: A Full Guide on How to Wear Your Headband the Way You Like
Of course, we consider the fact that each girl has individual preferences when it comes to wearing a versatile yet polarizing accessory such as a headband. So, to help you out in discovering what style suits you the most, here is a full general guide on how to wear a headband of your choice:
Choose a good hairstyle. What are you most comfortable sporting? You can definitely try going for an up-do or wear your long hair down, have it braided, done in a bun, or in a ponytail. Know what your face shape is and research what hairstyle would flatter you the most.
Brush your hair. You know what, no matter how luxurious or stunning your headband is, tangled hair can really ruin the moment. Make sure you brush your hair thoroughly, so it will feel smooth when you run down your hands through it. If you want to part your hair, the division must look neat.
Style it! You can do anything with your hair but not all hairstyles are eye candy. It can be quite funny seeing someone with half of her hair tied in a ponytail and the other half is on a bun, right? Decide on what you should go for or look for inspos if you're not sure how to style your hair.
Adjust, adjust, adjust. If you think your hair would look better without any fringes on it, use hair products that will keep them off your face. Bobby pins would work too. It all boils down to what you like as an end result. Place your headband and make sure it's positioned perfectly in your head. 
Match it with good attire. Headbands are complementary pieces. They are there to emphasize the quality of your whole look, so choose your clothes wisely!