Is Mango a Good Brand? Here Are All the Facts
Definitely. Mango, which is a Spanish clothing design and manufacturing company, is all about fashion and sustainability. It is mostly characterized by its modern and timeless style that is up for grabs for everyone—men, women, or kids.
It may be highly similar to the renowned Zara, Massimo Dutti, and H&M, but the highlight is currently centered on Mango as more and more people realize how practical the brand is when it comes to fashion.
All of the company's pieces are definitely far from basic. Their chic shirts, trousers, shoes, and other accessories can be easily mistaken as luxury items. Without a doubt, Mango doesn't cease giving what's best for the public.
3 Things Mango Is Known For
The tight competition among other clothing brands didn't faze Mango from producing the apparels of their laborious brainstorming and constant innovation. Isak Andic and Nahman Andic started this all. 
Mango is indeed a popular name, but what makes it so remarkable for decades?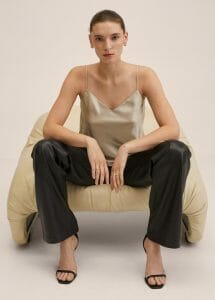 Mango is aiming to share with the world its focus on showing the beauty of Mediterranean style and culture through its garments. They give attention to details that can solidly earn appreciation from the scrutinizing eyes of fashion lovers.
There is, of course, a great deal of contemporary twists so the fashion garments stay relevant no matter what period of the year it is. The fabrics of choice are of high quality to ensure that everyone can use them for a long time.
When it comes to outfits, Mango is a real package. Their items are a perfect combination of excellence, aesthetics, and class. Comfort is not compromised in exchange for appearance so that people would both look good and feel good.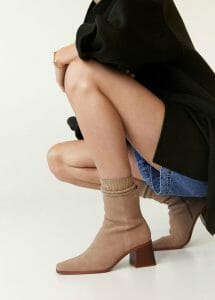 You are not ready to go out without some shoes on and before you throw a pair, make sure it's from Mango. This Spanish brand produces highly durable footwear for whatever season.
No matter if you are a minimalist, an edgy person, or a fashionista, Mango has everything that you need. Their shoes come off in timeless styles, designs, and trendy colors so you don't have to replace them every time the fashion compass changes directions.
There are boots, flats, sandals, sneakers, and more available for men, women, and even kids. There's so much in their collection you can easily get lost with their incredible products.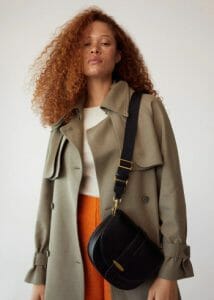 Mango tries its best to provide what the public needs when it comes to maintaining every individual's image and appearance. An attire is certainly not complete without accessories to highlight certain features or add character to the whole vibe.
Their list for fashion add-ons goes sky-high as some include bags, jewelry, hats, scarves, belts, sunglasses, wallets and cases, umbrellas, and hairpins. The wide range of their merchandise gathers a bigger community and eventually, a huge number of potential customers.
One can easily flaunt a Mango outfit since the company has it all. Although its muse is carefully selected like Kate Moss in 2011, you can be your own version of the company's ambassador by showing off your loyalty to the brand.
4 Reasons Why Mango Is a Quality Brand
Having known what the Mango craze is all about, it's time to truly judge it for all its worth. Labeling a certain brand as good is not enough to convince anybody to jump to buying Mango apparel and ditching the brand he or she has been used to. 
What puts Mango at an advantage compared to other shops are the following:
1. Fast fashion
Trends are dynamic and ever-changing. Anyone who has a keen eye when it comes to observing the transitions that take place in the fashion world knows the pressure of keeping up. 
As Mango acknowledges this concern, the company has focused on rapidly producing garments and other stylish items at a very affordable price. This pattern, however, doesn't make the brand a forerunner of fashionwear.
Nonetheless, it has a good approach when it comes to providing the needs of fashion enthusiasts at a quick pace. As we all know, other stores don't come quite as close when it comes to pricing. Adidas, Nike, and others more, are not cheap at all.
2. High-quality
Fashion influences may indeed be demanding. It might be worrying for some to know that Mango works day and night in a fast manner to catch up with the latest vogue updates, but rest assured that the clothing design has not risked its quality.
It is worth mentioning that the prices for every piece come off a bit more expensive in comparison to some high-street retailers out there, but what Mango boastfully claims is that they make sure you get all your money's worth.
The materials and fabrics used are far from subpar and the tailoring of all their merchandise is well-polished.
3. Globalized in Strategy
Mango outsources from chains of supplier networks across Asia, North Africa, and Eastern Europe. Mango then manages how the goods are conceptualized from products to designs to delivery. All the processes are done in-house before they are outsourced to manufacturers all over the world.
This globalized strategy highlights the importance of high coordination so that it can be used to its advantage to ensure quality control throughout all of its products.
4. Local-minded
Another good reason why Mango is continuously flocked by customers worldwide is due to their local-mindedness. Since Mango has countless stores in different countries, they ensure that their products adapt to the local preferences and tastes to get their brand to break into the distinct culture of the place.
Mango acknowledges how diverse each country's taste is when it comes to fashion. Instead of making a nation get painted by Mango, the company instead lets the cultural fashion compass dictate how Mango must be shaded without, of course, letting go of its identity as a fashion business.
Does Mango Give Out Sales?
Yes, they do! Mango currently places loads of their items on huge discount sales that may start from at least 50%. If you are wondering if they also offer benefits to students and those from the military, unfortunately, they don't yet.
However, you can still find promo codes and coupons like "Subscribe and get 10% off on new collections with Mango Coupon" so you can fit your fashion lifestyle within your budget. With thorough research and patience in looking for the right-priced items on their site, you might be lucky enough to find items that are 70% off.
With Mango, big sales are always present, especially if you watch out for their seasonal or holiday sales. 
What's the Budget Suitable on Mango Products?
There's no definite answer as their clothing and accessories come at varying prices and some of them are placed on sale. If you have $120 in your pocket, you can already purchase three items that are priced at $39.99.
You can also have quality shirts for $49.99 without them being on a discount status. Their shoes may start at $59.99 to over $200 from the women's collection.
Where Are Mango Products Manufactured?
Mango shows a preference for factories that are located in Asia. At least 67% of the total manufactories are concentrated in China, Vietnam, India, and Bangladesh. Africa only accounts for 9.12% with Tunisia, Morocco, and Egypt while Europe comes at 21.8% with its 196 units.
Out of all these, China has the highest number of suppliers for Mango as they total at around 242 factories. The country was more into the production of accessories and shoes while most of the clothing is done in Turkey.
Are Mango Products Environment-Friendly?
Mango claims that 100% of their denim collection has sustainable properties. They believe that in order to be able to move forward, reduction when it comes to the negative impact the brand may cause to the planet is a crucial step.
They are currently starting their journey to becoming an environment-friendly company. Their steps include pursuing specialized studies and promoting environmental research and education. 
The Good On You Journal, however, rates Mango at a 2 out of 5 at its best. Their description of the Spanish brand's move toward a better environment is "not adequate concerning greenhouse emissions".
Even though the company uses some eco-friendly materials like organic cotton, there remains no evidence that their supply chain makes a difference regarding their carbon footprint and greenhouse gas emissions.
How Good Is Mango's Customer Service?
It's of mixed opinion. Mango is a leading brand that keeps on satisfying a good number of its customers, but, as it is with other brands, there is also a portion of the population that expresses their dissatisfaction toward their customer service.
Technically, it is easy to reach out and to voice out your feedback and concerns. Mango has their postal address available for the public and they also have a phone number offered for everyone for easy communication.
Should there be a need to make a call, make sure you have dialed the correct phone number whose agents can speak your language. In the UK phone number, representatives can speak in Spanish and English. Japan can cater inquiries in Spanish, English, and Japanese. America is for English-speaking customers as well while Turkey aids the Turkish-speaking crowd.
What Is the Return and Refund Policy of Mango?
Mango accepts returns and refunds as long as they abide by the company policies. Within 60 days of the date of purchase, the brand accepts exchanges and returns as long as the item is unworn and unwashed.
The price tags must still be on the product. Products like face masks and other merchandise for personal use are not returnable or exchangeable for health reasons. The same applies to lingerie and bikinis for hygiene purposes.
Clothing and accessories purchased via a gift card can only be exchanged but not refunded.
When it comes to refunds, a customer needs to wait for 3 to 12 business days after your product arrives at the warehouse. Once approved, the credit will be provided back through the same payment method that was used in purchasing.
Is Mango Better Than Zara?
For several reasons, yes. Mango offers a more exceptional experience when it comes to shopping online on their site. It is easier to find your clothes of preference as well as the size you need.
Their dresses and other products are sold in excellent conditions although washing them would require a good iron after. The only downside about this brand is their customer service as well as delivery capacities which some would label as poor. 
It's true that Mango clothes can be a bit expensive, but what is given back to you are garments in beautiful designs, colors, and high-quality fabric. All of them are a good buy overall.