10 Jogger Pants Outfit Ideas
Why Are Joggers Popular?
It says that fad clothing does come and go, but it does not seem to be the case for the jogger pants anytime soon! Aside from looking more trendsetting than sweatpants, joggers are a whole new level for anyone's daily style. 
No matter if you have a lean, hourglass, medium, or petite body, for sure, there will always be perfect joggers pants to accommodate all your fashion statements! The joggers pants can spice up your everyday look from chic to classy with some tweaks in accessories and layering of top clothing.
Since the market of jogger pants has started, sales for this fashion piece have always been booming. In the celebrity industry, this is especially true, where prominent personalities are unapologetic in wearing these pairs anywhere.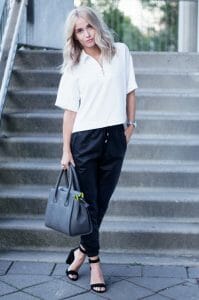 Are you going to that office gathering but also had a date with your friends later? Donning on some black jogger pants can very much be your fashion savior! If you cannot decide well what to wear for a very eventful day, then comfortable black jogger pants do not look squeamish at all!
Black always exudes the power of being classy and sophisticated. With the tapered-end pants in black, you sure would look like someone who has given enough planning on all the activities ahead!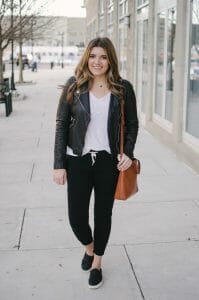 Leather jackets would never go out of style. But creating a whole new look from such iconic clothing requires some creativity and fashion sense on the wearer. The trendy design that jogger pants offer would help you with that. Whether you are going for black or white jogger pants, you are sure to make the vintage jacket into a whole new fashion statement again!
Note: Leather jackets also come in different colors, styles, and structures. But the key here is to reimagine the classic vibe it gives by trying it on with jogger pants.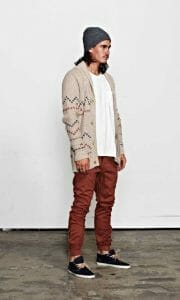 You ask if you can bring those jogger pants to work. Well, the answer would be, why not? All you have to do is pick up all the tops that you can put together and layer them in style with your pants.
Going out in layered garb displays your interest in fashion statements, too. For example, you can go for a buttoned dress suit over a crew neck shirt while having a colored scarf hurled on your neck. If you blend all these with your jogger pants, you will be surprised to see an interesting character you made out of yourself!
Note: Off to some business with a layered clothing on? Well, remember that it can make or break the deal but, with the proper matching of clothes, you are already a winner before entering that room! On the other hand, if you are going to a more casual or semi-casual environment, then jogger pants can still go well for your standards!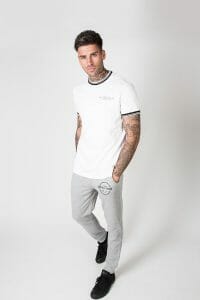 Are you going for a vibrant, youthful look? Light colors always balance the entire design for that theme. White tapered pants are excellent to vary that daily fashion you have.
The color would always be a versatile choice and can level to any heavy intricate outfits in the crowd. You do not have to look far for an expensive look when you have smart-looking white joggers!
Note: Outfits splashed with white will never go against any hype and glamor. Whether the color is on your jogger pants or top, you will know for sure that you have a tasteful look wherever you go.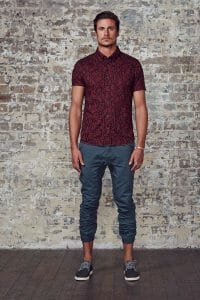 Plain and sometimes deemed boring, the long button-down shirt can still be styled with almost anything! Your joggers will create a fancy look to this conservative top and blend in with a touch of a stylish new makeover to the wearer.
With the shirt being a basic wardrobe piece, joggers are sure to give more detail and charm to this usual clothing. Now wearing those pants to the office will never be an excuse!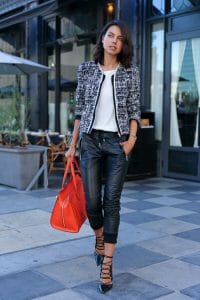 For ladies, the showmanship must go on even if clad in the simplest attire out there. Heels or ankle boots look good on joggers especially if you are having a night out with your friends or making the street your runway from time to time. The tapered end of the pants accentuates the high footwear and immediately centers the viewer's attention on those pretty heels you have.
Note: The jogger pants expose a bit of your ankle and some inches up. So slipping your feet to some footwear with long ties or laces will be emphasized and not covered under your pants' fabric.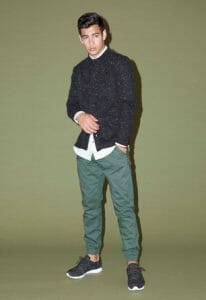 Rollin' to some party with your guys? Jogger pants should be your fashion piece! Not only would the pants look trendy to pair over layered clothes, but it also supports your movement all night. The pants are made up of lightweight material and are available in almost any color you could think of. You may also opt for those with structured designs if you are feeling a bit extra!
Note: With jogger pants having tapered ends you surely can highlight your prized shoes, too. Ladies who own highly decorated heels would be able to confidently show off because of the pant's ribbed ends.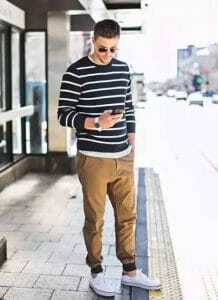 Brown jogger pants are among the favorite pieces for fashion-minded people. The color almost blends into any clothing or accessories you would like to go in with it. While the color emanates the aura of simplicity, it also has the power to display confidence. Other hues of brown are also superb and can also look natural and comfortable to any of your modish accessories.
Note: Brown jogger pants go well with white or other bright-colored footwear. Setting off your day in such an ensemble would make you look ready to tackle any social affairs ahead!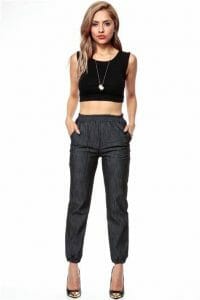 Any linen or peter pan collar sleeveless tops would look vintage if paired with some classic-colored joggers. The whole outfit just works like charm and is never outdated or out of place in your date nights or social gatherings. You can pick the joggers that emphasize your silhouette, like a slim-fit one to capture that edgy style statement.
Note: If you have tank tops, sleeveless t-shirts, or gym gear that has a dropped armhole design, then the jogger pants would still look excellent with them. You can even prove it to yourself just by walking into your neighborhood's gym. For sure there are one or two people there doing drills with their joggers on!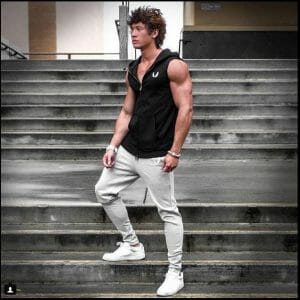 You may see gym attendees wearing jogger pants, too. And the fact that it is more lightweight than the sweatpants is why it is a wardrobe staple for daily training and drills. Not only that, coupling those joggers with hooded sweatshirts is comfortable, and is much of a fad to the gym nowadays, too.
Note: Hoodie sweatshirts are most likely being paired with sweatpants, but changing them with jogger pants would not only be a step-up to the game but also adds extra vigor and activeness to your usual OOTD!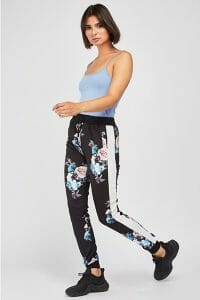 Are you aiming for a standout look this time? Why not delve into some jogger pants that have prints and patterns? Of course, the fashion item can also be bought not only in solid colors but also in unique designs.
With such pants, for sure, no one at the party can easily match your outfit. The design that comes with this kind of jogger pants can be highly street fashionable, too. Therefore, it will not compromise your aesthetic at all!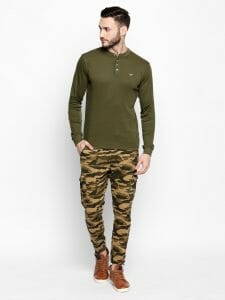 Note: Should Joggers Be Tight?
Before, joggers were more utilized for exercises and other activities that require physical exertions. Thus, they are meant to be more comfortable and fitted well. The pants do outline the body shape but it does not have to be so tight at all. If you are looking for a pair of them, try to have one that has a slim-fit design. You will know which jogger pants fit you well when it does restrain much of your movement.
Jogger Pants Adds Interest To Your Outfit
Today, jogger pants are a greater option over sweatpants. They are also perfect to wear even if you will be out for lounging, casual gatherings. or going onto other socials. Stocking a pair of them as part of your office garments will give a new, and interesting impact on your workplace, too!