What Are Jogger Pants Used For? (and When Can You Wear Them)
Joggers are primarily created for athletic activities and exercises. But since it caught the mainstream, they're made more acceptable to be worn on different occasions and places. Nevertheless, always opt for cozy jogger pants that let you move around quickly —it's their main job, after all.
Mind that joggers are no longer for gym or workout purposes alone. This article will go through the different cases (or occasions and places) where jogger pants are perfectly acceptable. And finally, you'll find a list of materials used to create joggers.
List of Occasions Where Joggers Can Be Worn
While jogger pants aren't categorized as "formal" or "professional" wear, styling them carefully can actually make a significant difference. There are oh-so-many ways you can mix and match joggers with different shoes and tops, giving you an OOTD that best suits the dress code you're going to.
Here are all the used cases for wearing jogger pants: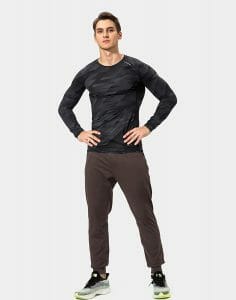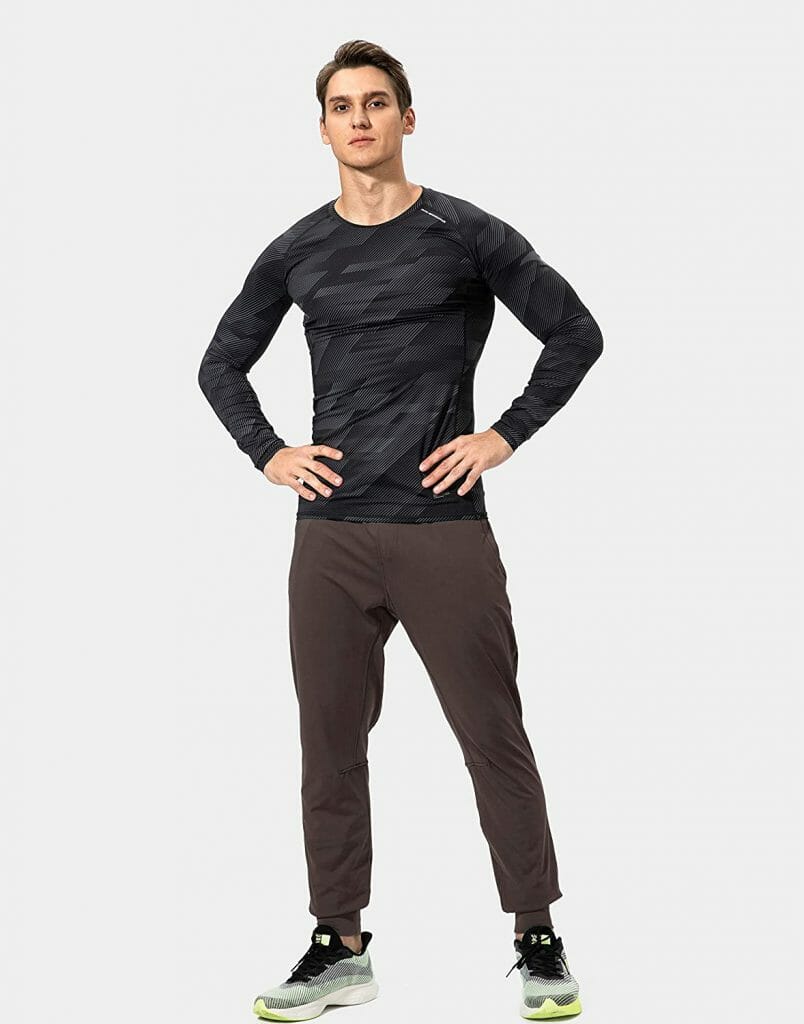 It can't be denied that joggers have their spotlight when it comes to athletic activities. And at this rate, more and more gym-goers are actively paying attention to this trend and setting sweatpants aside.
Joggers provide the same comfort that sweatpants offer. Still, the former is considered better-looking for its tapered and styled ankle. In addition, joggers are a great alternative to sweatpants because they don't trap heat when working out, which results in excessive sweating.
You also want to protect yourself from bruises when walking side to side from gym tools and equipment. Thus, jogger pants have your back since they're made with materials that aren't too stiff or soft to protect your legs.
But here's a question every gym-goer has on their mind: "Are socks needed when wearing joggers?" The answer to this would be optional because it depends on your preference. If you're comfortable wearing socks with joggers, go ahead. Otherwise, it would still be fine.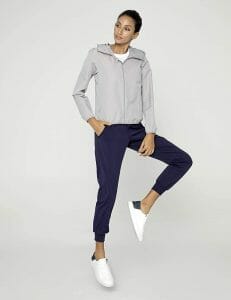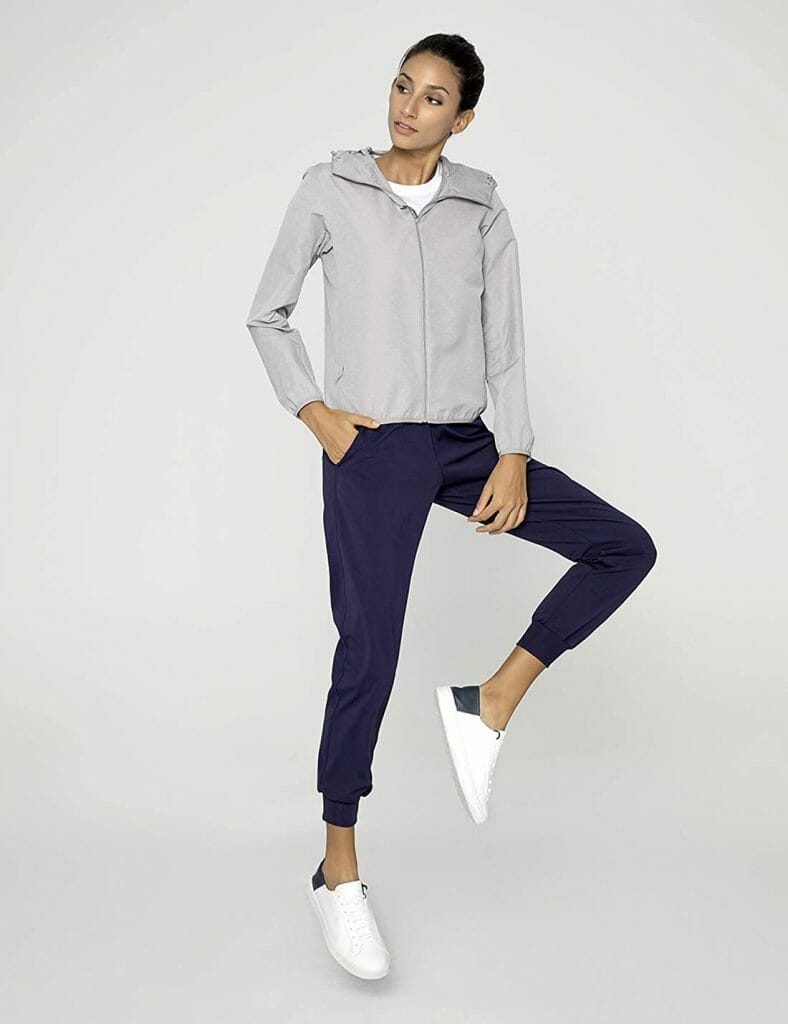 When we say "casual," we mean a dress code that's spontaneous and comfortable for everyday use. Casual outfits usually include a not-so-formal ensemble that makes them more applicable in a public setting or occasion.
You don't want to overburden yourself with an outfit that's not comfortable for a long day trip. Joggers are excellent casual wear for relaxed events that include meeting friends, outdoor tripping, shopping, or dining out.
Men and women are opting for joggers when styling casual wear. Not only do they look good, but also they complement every style when paired with a relaxed top. Considering simple joggers with a t-shirt and a pair of sneakers will do to have your OOTD more elevated than wearing denim jeans.
Nonetheless, you'll have to invest in the right colors if you want to achieve a "smart casual look." Neutral colors (like khaki, brown, white, gray, and black) are perfect matches for graphic tees or tops.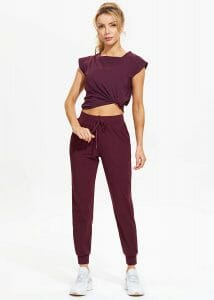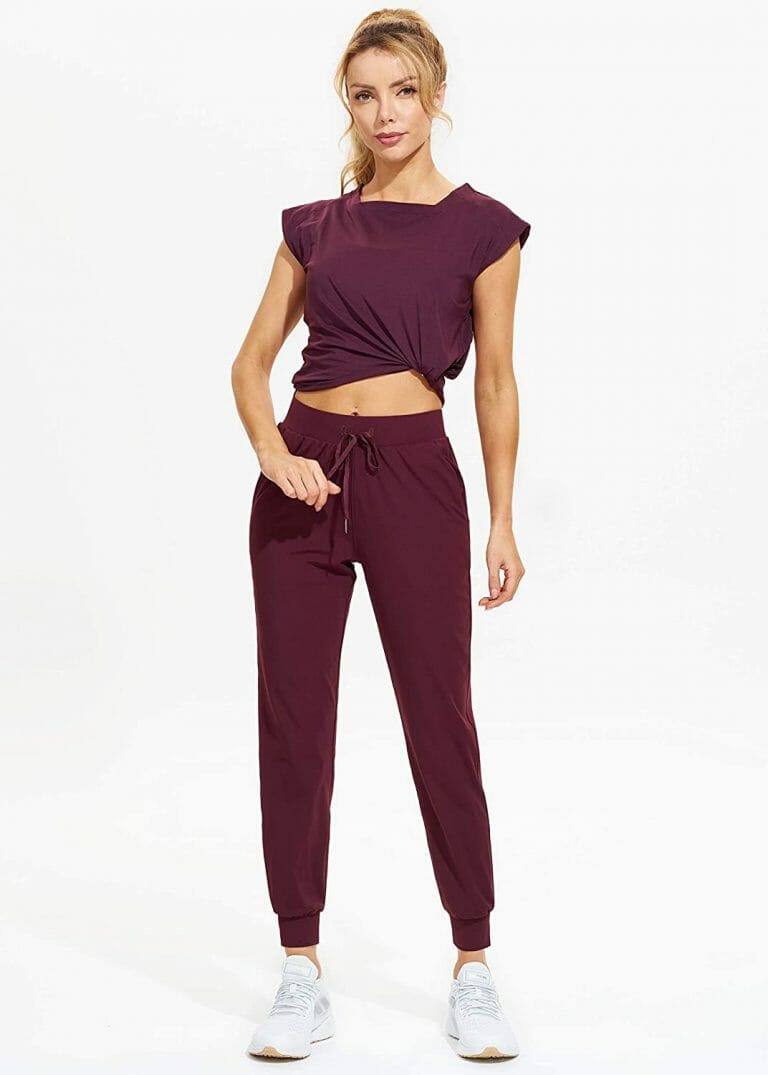 Aside from working out, jogger pants can be worn to create an athleisure vibe to your outfit. In case you don't know, the word "athleisure" has carved itself out as a clothing niche. As such, they're intended for more comfortable and aesthetically athletic wear.
Sure, joggers can be sloppy when not worn correctly (and thus), not adding to the athletic leisure mood you're trying to achieve. However, ensuring that your OOTD is in pristine condition helps you rock a sporty ensemble. Joggers are much snug to wear than tight-fitting yoga pants or leggings.
To flaunt your "active" state of mind, pair your jogger pants with a leather jacket and chunky sneakers. You can also mix function with fashion by adding pieces like a sports bra that will look good on women. And don't forget about accessories! They'll effortlessly complete your athletic style.

Jogger pants are so versatile that you can even wear them at a business meeting or professional work, provided that you paired them with an appropriate ensemble.
There are several ways you can get away wearing cozy joggers to a business or work meeting. Yet, the only key is to style them more sleek and polished rather than going for a casual or sporty look. For instance, consider buying a pair of joggers that mimic workwear features that won't look frumpy when worn.
Fortunately, pants manufacturers considered creating office-appropriate types of joggers and sweats. These include leather joggers, dress-like pants, office-friendly prints, and many more. Further, you won't have to see yourself sneaking your OOTD and getting a side-eye from your boss.
Going for a belted version of jogger pants (usually with a bow-style belt) is a no-brainer. They'll look good on women, especially when married with bright or collared tops and high-heels. As for men, pairing a tight-fit jogger with loafers will do.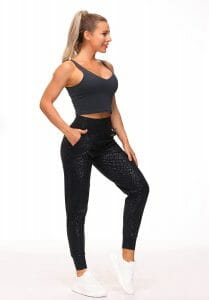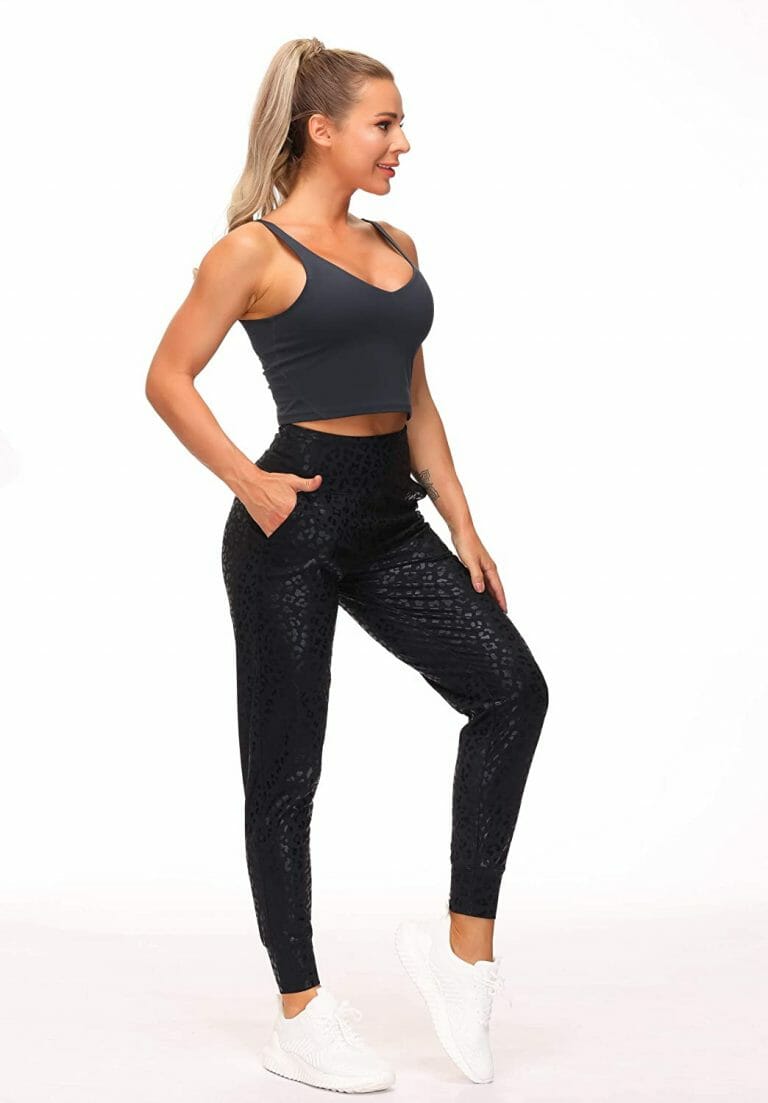 Aside from gyms, joggers provide excellent athletic wear for specialty fitness classes, like yoga (women) and broga (men) activities. Jogger pants are made of breathable fabrics that help wick the sweat away from your skin. And since they're durable, they can withstand any action, movement, or position considered in a fitness class.
As a tip, consider wearing joggers with a loose shirt or tank top to experience a snug feeling. Jogger pants have tapered ankles, which means your pants won't get in the way of the activity (unlike wide pants that cause stumbling).
You can find several jogger pants on amazon that deliver style and function. Most of the ones you'll find feature two side pockets where you can store your essentials. You won't find yourself awkward wearing joggers in a fitness class, thanks to their free-flowing and nearly weightless material.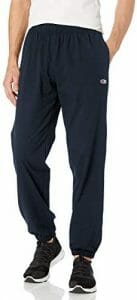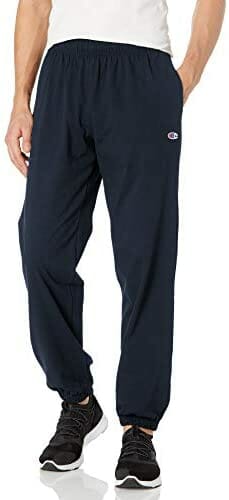 Most of us have been working and having more time at home than we planned. Yet, this shouldn't mean you have to stay wearing your old pajamas or lingerie dresses. Joggers and drawstrings are much more comfortable than they look!
Their soft fabric and sleek design still give the aesthetic vibes you need even when you're at your home's comfort. Keep in mind that loungewear doesn't simply imply an out-of-bed look. In fact, loungewear can still be worn in public places as long as you don't break any clothing rules in the area.
Loungewear companies are now stepping into the game of athleisure trends with their fancy but comfy jogger pants. They're made with less constricting features and a more polished design. Of course, loungewear won't work with jogger pants alone. So, consider matching them with tees or tops that cover all your weather needs.

Let's be honest; first dates are actually a nerve-racking experience because you want to impress your date with your outfit. But once you've got a hold of someone, joggers make a great OOTD for your third date (and many more dates to come). These are not only comfortable but also help you sport your inner bombshell. After all, dates may be celebrated in many ways (not only in a romantic restaurant)!
Nevertheless, you can wear particular tops and shoes to elevate the look (if you have more ways of styling your date-night outfit, much better!). You can instantly create an incredible, chic look with a tank top tucked inside your jogger pants. Then match your date-night outfit with a pair of strappy sandals for a more sophisticated look.
For men, joggers on a date night would be an easy win. A button-up collared shirt with sleeves to create a border feel. This creates a fresh look when paired with neutral-colored shoes and joggers. If you aim to have a more smart-casual style for a night out, throwing in some cropped denim jackets would do.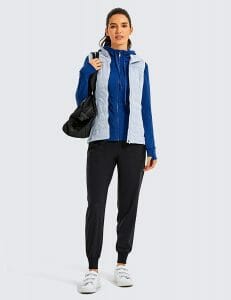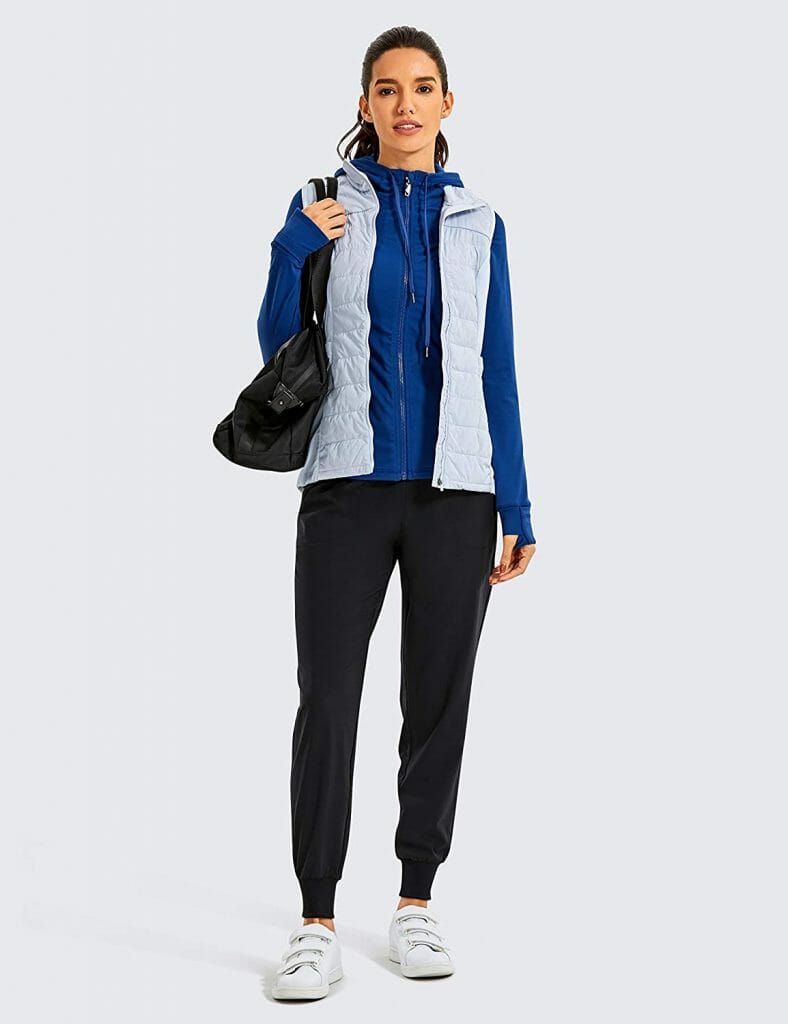 Joggers are a cold-weather staple that's more fashionable than pajamas. Due to their fabric type, jogger pants keep you warm all day, all night (especially in the winter season). Even though they come weightless and thin, they still offer the warmth your legs deserve.
After all, there are many ways you can amp your look with joggers because they don't fall into a specific season; and yes, they are considered an all-year outfit! Just because you're wearing joggers doesn't mean you can't look classy and stylish.
Men and women have plenty of street-style-approved ways to wear joggers in public places. Pairing them with a turtleneck top worn under a leather or suede jacket is an easy outfit pick. You won't have to match the style with sophisticated shoes, as neutral-colored ones will play best on your winter season OOTD.

The name says it all. An "everyday look" happens to be a part of your outfit that's considered ordinary that you can wear on regular days. As opposed to celebrations or occasions, clothes that fall into this category may be plain and simple.
Regardless, jogger pants are so versatile to wear on many places and occasions. Between running an errand or exploring your neighborhood, joggers would make these activities comfy with style. They let you groove to move while still maintaining a presentable outfit in public.
Besides, you can style your OOTD with joggers from head to toe. After knowing how many mix and match you can do, we're pretty sure you'll end up wanting to wear jogger pants every single day!
What Are Joggers Made Of?
Jogger pants are too good not to share. Manufacturers come up with new and trendy jogger styles that can be styled in an array of events. 
While most common joggers are made of cotton and polyester (or combining the two), several fabric materials are also used. These materials are explained below: 
1. Cotton
Cotton is primarily used for athleisure wear, thus, including joggers and sweatpants. Moreover, this type of fabric material gives a breathable and moisture-wick feature that your legs would need, especially when working out.
What makes them a popular choice for joggers is their texture. Unlike other fabrics that contain chemicals, cottony joggers can be worn regardless of your skin condition. They come organic and handy at the same time.
However, they're susceptible to losing resiliency after several washes.
2. Polyester Fleece
This material type is usually a result of mixing cotton and polyester fabric. Having this said, joggers made of this fabric are cooler and softer to wear. In fact, the combination produced a much cheaper type compared to other materials listed.
What you'll love about polyester fleece joggers is they come with comfort and breathability. Unlike cotton, polyester fleece offers more room for your legs. This concept alone lets you do a broad and flexible range of movements. Plus, they're more resistant to wear and tear.
3. Nylon
Athleisure companies mostly use nylon fabric when creating running wear. As such, nylon joggers are best worn on occasions or activities that have demanding activities. This is because they have more sweat-wicking features and are flowier compared to cotton-type joggers.
4. Denim
Aside from pants and shorts, denim fabrics are used to create jogger pants. Moreover, they feature the ultimate jogger element, which is the tapered or cuffed ankle with a belt-enabled waistband.
Furthermore, denim joggers fall on the casual street style look. They usually have textured or ripped designs that are a little too flashy when worn in a professional setting.
5. Twill or Chino
Finally, chino fabrics for joggers are considered a perfect material when trying to wear joggers for a casual, smart, or professional look. Chinos are woven cotton fabrics that aren't as stretchy but give a clean-cut look.
As such, pairing chino joggers with loafers and collared tops is an easy way for men to sport a business casual or date night look. A tucked-in blouse topped with a blazer is a better style to amp a workwear fashion for women.