Top 25 Best Gifts for Lord of the Rings Fans to Rule Them All
Many fantasy writers and directors were inspired by J. R. R. Tolkien's The Lord of the Rings, especially when Peter Jackson released his popular fantasy film trilogy in 2001. With this movie's great success, we're sure you know someone who's a great fan of Tolkien. Now that their special day is nearing, give them the best gifts that they'll treasure for life. They don't have to go on adventures to feel like they're Frodo. Instead, feed their LOTR life with these great items at a reasonable price! We listed gift ideas that we know all Lord of the Rings fans would appreciate.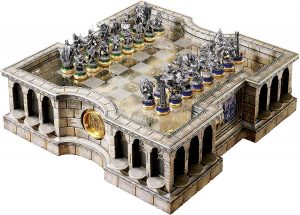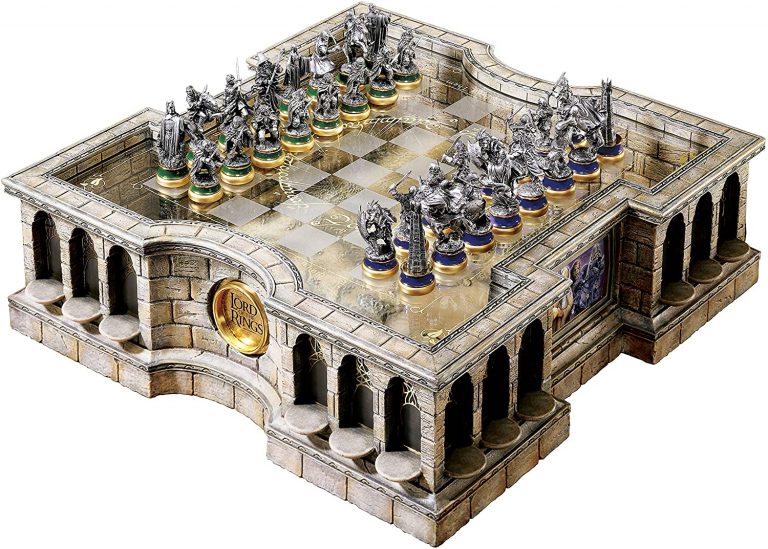 Whether your friend is a fan of Frodo, Gandalf, or Dark Lord Sauron, this chess board game would be one of their Tolkien edition collectibles. This game set contains detailed and authentic chess pieces. Each piece displays a miniature sculpture that was personally approved by the movie's actors. Besides, it has Middle Earth's ancient world and impeccable scenes on the game's playing surface. Help your friend command the war forces of good or lead the evil with this board game!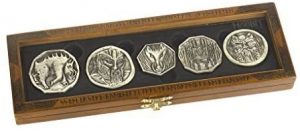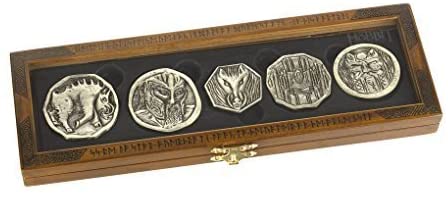 Either your friend is a Hobbit fan or coin collector, we're sure that Dwarven's Treasure Coin set is a go-to gift for them. It displays highly-authentic metal prop replica coins contained in a wooden display box. Warner Brothers company features this coin set as among their authorized merchandise for R. Tolkien collection!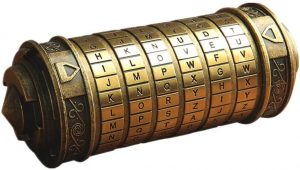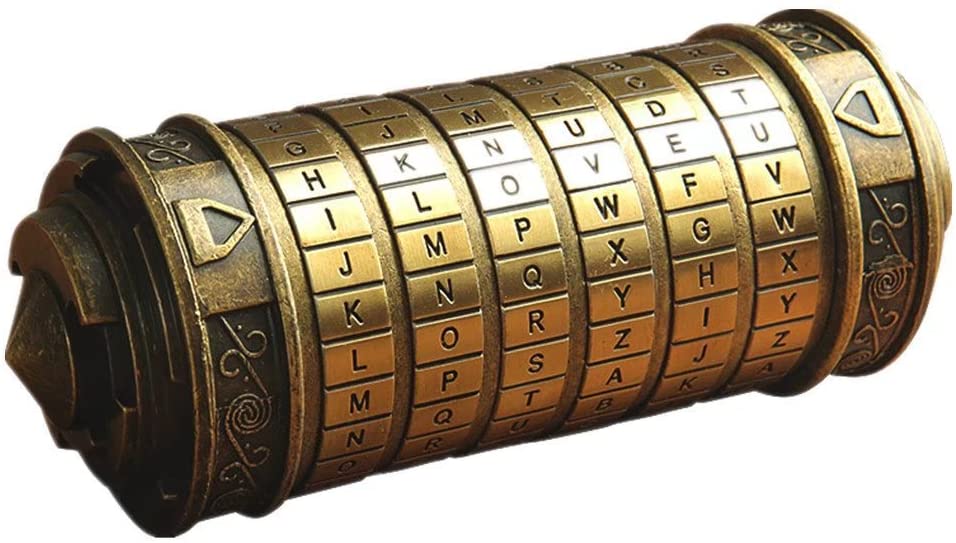 It has exquisite packaging that encloses two LOTR replica rings (gold-plated and silver-plated), two necklaces, and a puzzle box. This Da Vinci Code Cryptex comes with a default password ILOVEU but can be customizable to your preference. Plus, it has smooth dials and reliable construction. It's a "none gag" item, so you can put a little fun or mystery in it. A must-have gift for your R. Tolkien lover!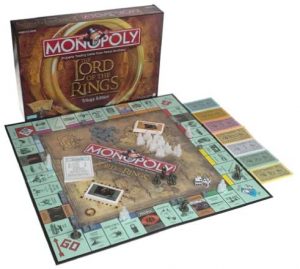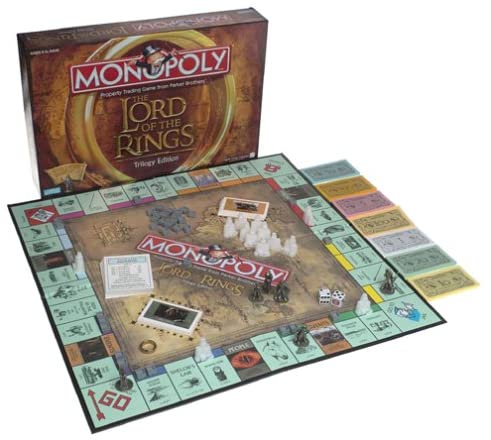 Add some fun in games with this Lord of the Rings trilogy-themed monopoly edition made by Hasbro. It encompasses several journeys in the Middle Earth guide, with the Fellowship, as you move and claim the territories of Middle Earth. As powerful as Peter Jackson's trilogy, this monopoly set is an ideal gift for fans. It comes with the Eye of Sauron that helps players advance The One Ring. The winner advances the game by being the most powerful in the Middle Earth world. Besides, you'll get six collectible tokens!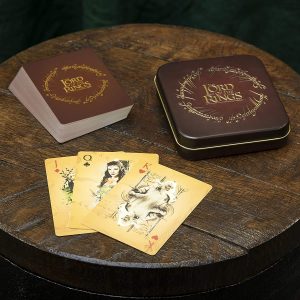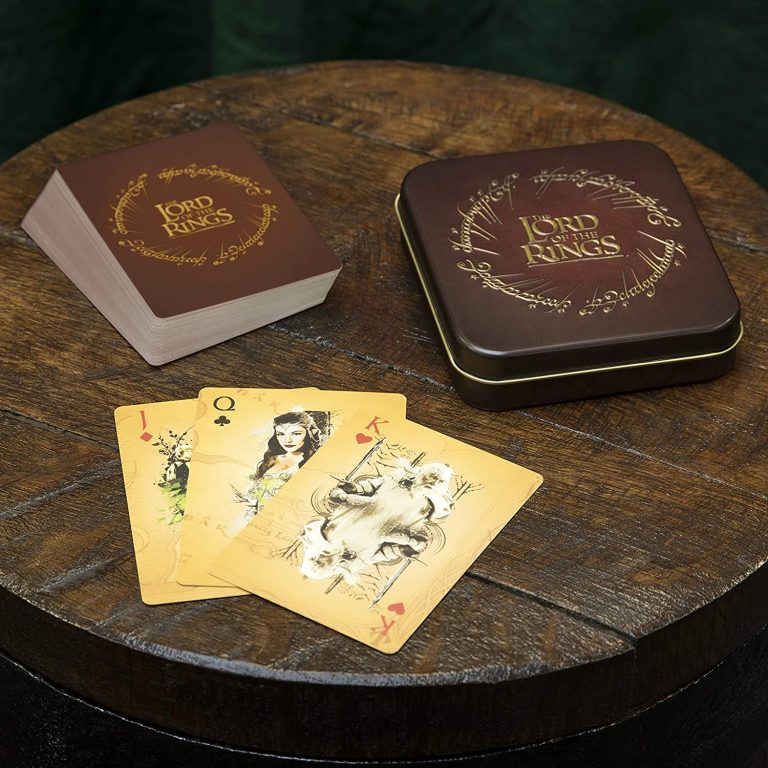 Another unique item on the list is the Paladone's card deck set, featuring Middle Earth guide sections in the background. This is a licensed novelty and geek item for the Lord of the Rings fandoms. Handy giftware for Tolkien fans who love traveling, fishing, or hiking. Those who love pop cultures would know this collectible item essential on their bucket list. Nothing to worry about the card's durability because it's thicker than your ordinary cards!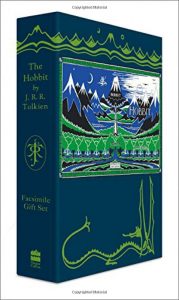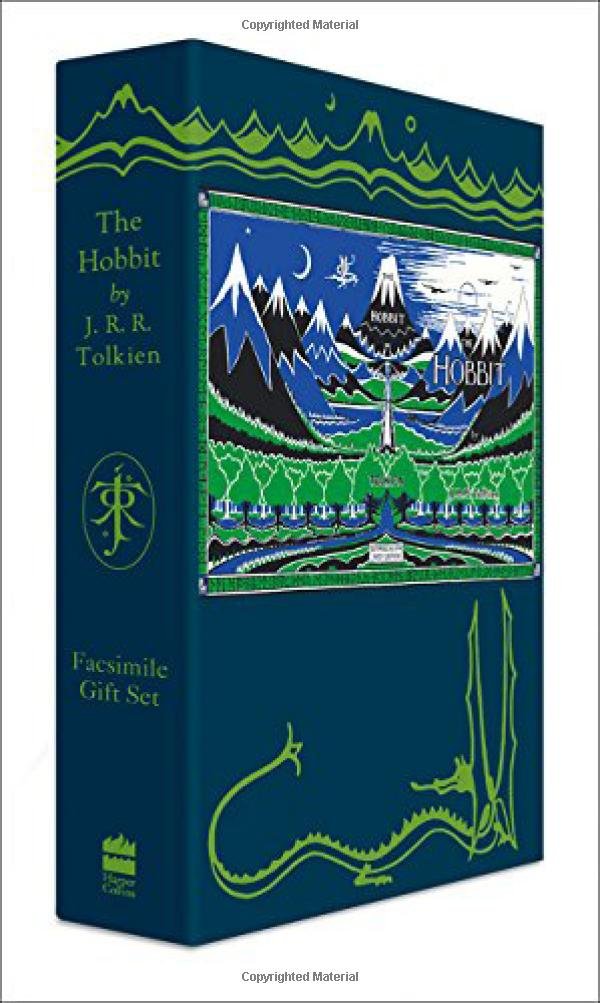 Any Lord of the Rings fan would cherish this timeless, classic Hobbit-inspired facsimile. Regardless of age, fans would finally enjoy R Tolkien's Hobbit as it originally appeared. In addition to archived documents recorded in a CD, it contains a booklet about the story's history. It also reveals Thor's map once held to the light –adds value to your money!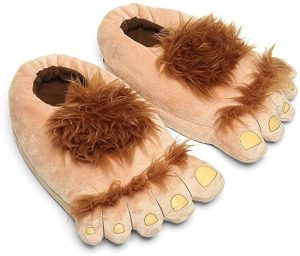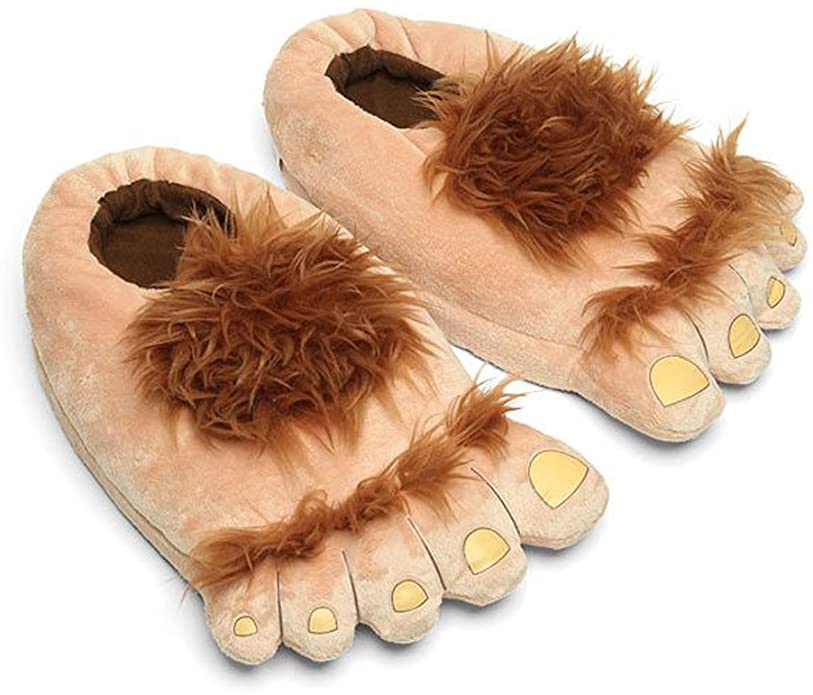 You'll be generating lots of laughter with these furry warm feet slippers, featuring Hobbit's iconic hair feet. You can transform a Tolkien fan by buying them hilarious but warm slippers. We're sure your friend would turn heads with these cozy feet slippers. It's worthy as well if they're cosplaying Hobbit.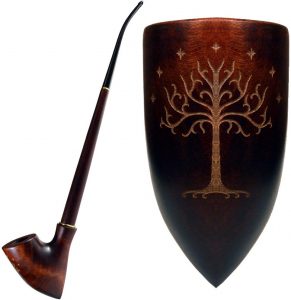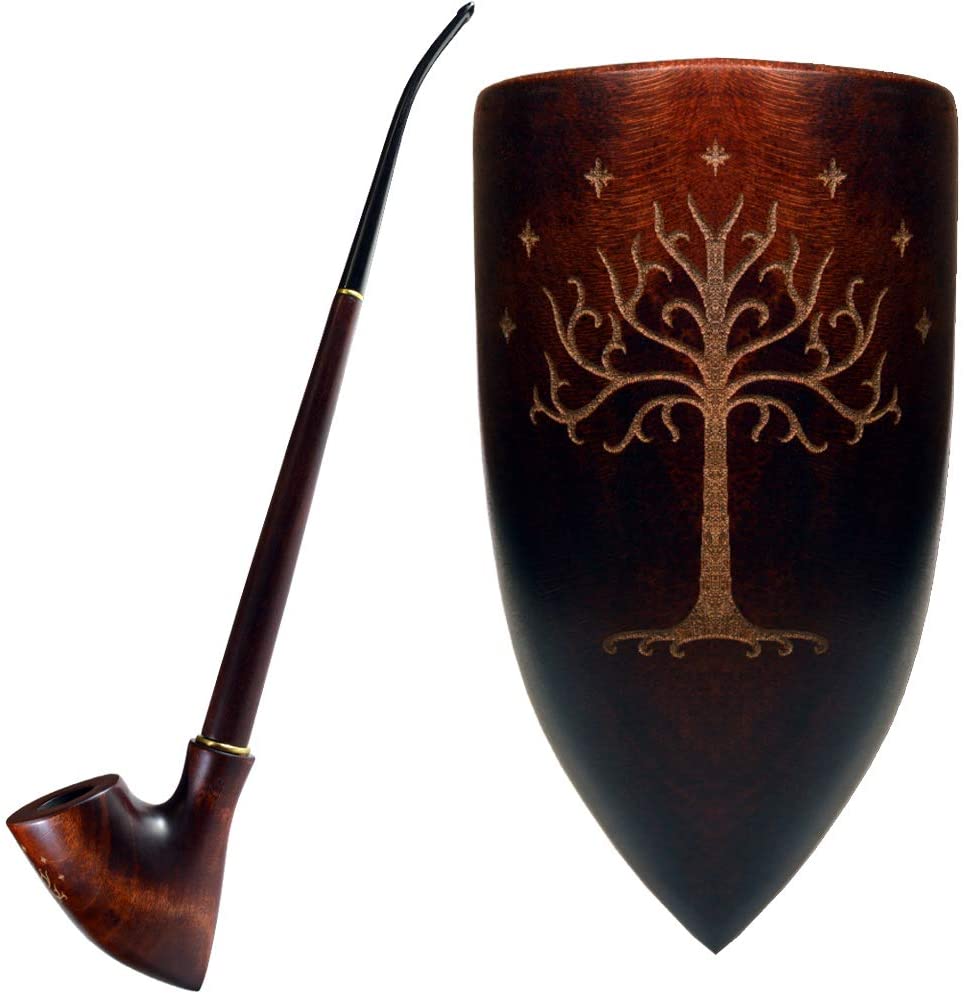 We're pretty sure there's a Lord of the Rings fan in your life who's curious about the film's pipe at some point. Behold this tobacco smoking pipe that allows you to smoke the finest cigarette in town. As long as they're above 21, you can get them this gift and start smoking those nicotine content. Etched by the hands of a craftsman as well; nothing to fret about quality!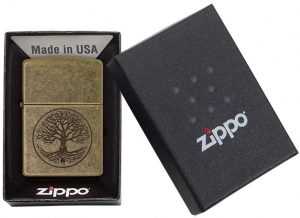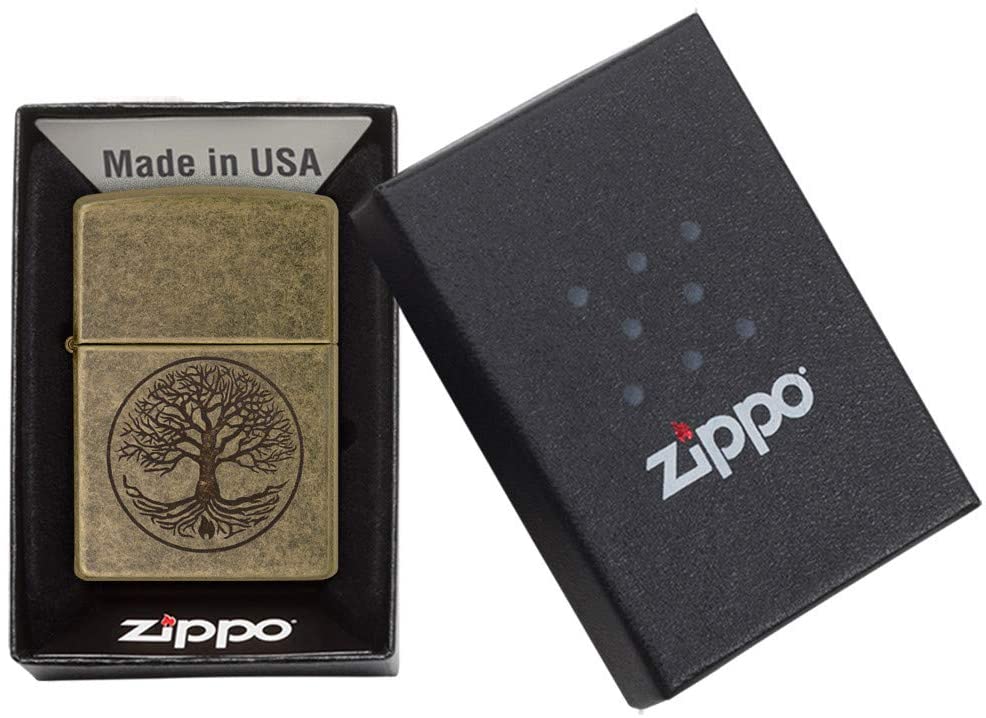 Zippo Store detailed the trilogy's Tree of Life in its well-crafted lighter. Avid followers of the LOTR movie will yearn for this lighter, whether they smoke or not! It comes packaged in a gift box and is made with metal constructions. Recipients can easily refill this windproof lighter that best works with Zippo's premium lighter fluid!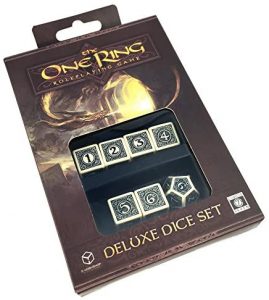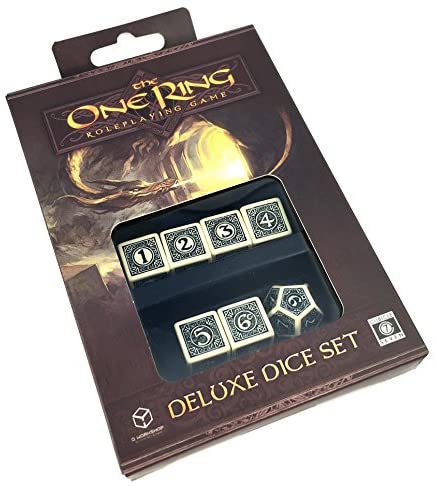 Lord of the Rings fans would hunger for this One Ring Deluxe Dice Set made by Cubicle 7. You'll feel beautifully embedded relief on these dice that go along with The One Ring, which has Gandalf rune and Eye of Sauron. This set makes any game fun and exciting! Throw away those ordinary dice that could be easily forgotten after rolling them.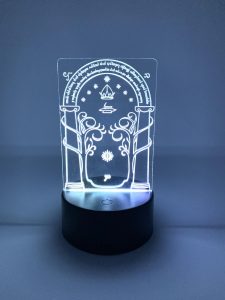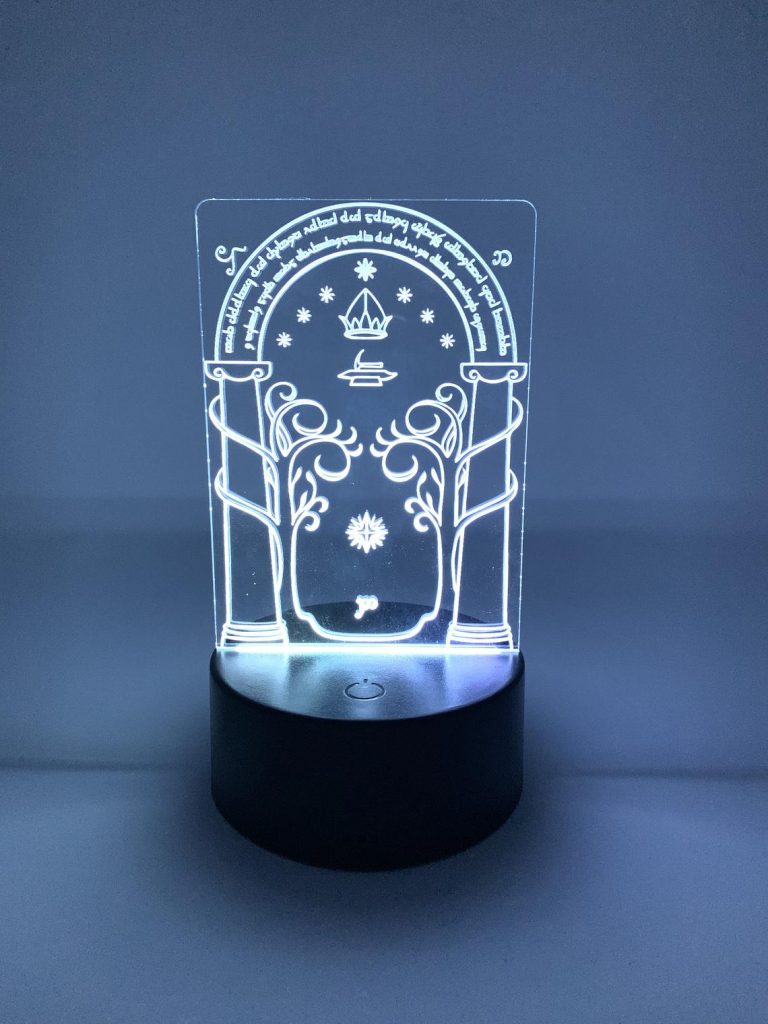 Spice up your recipient's home with this LED light inspired by J. R. R. Tolkien's The Lord of the Rings film. This gift does not only light up their rooms but also adds to their LOTR collection. Geeky recipients will enjoy this fantastic gift as it embeds the Door of Moria onto clear acrylic. They can change light colors, brightness, and lighting options as well.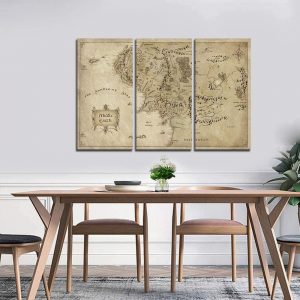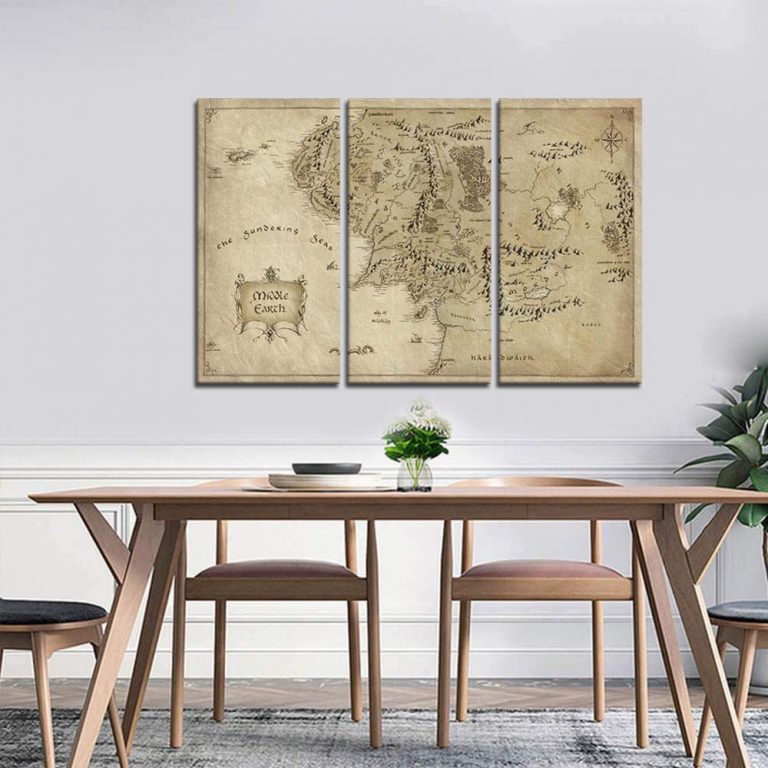 Yatsen Bridge Store offers a detailed Middle Earth guide that makes a novelty gift for the Lord of the Rings fan. This wall canvas comes in three parts –all of which are beautifully stretched and doesn't fade quickly. It is also water and UV-resistant, so there's nothing to worry about where to hang this canvas. Ideal for any room and comes with a black hook located in the back. Hang on there, R. Tolkien fan!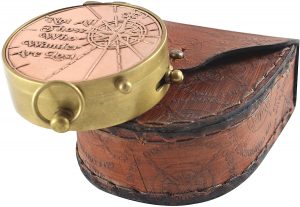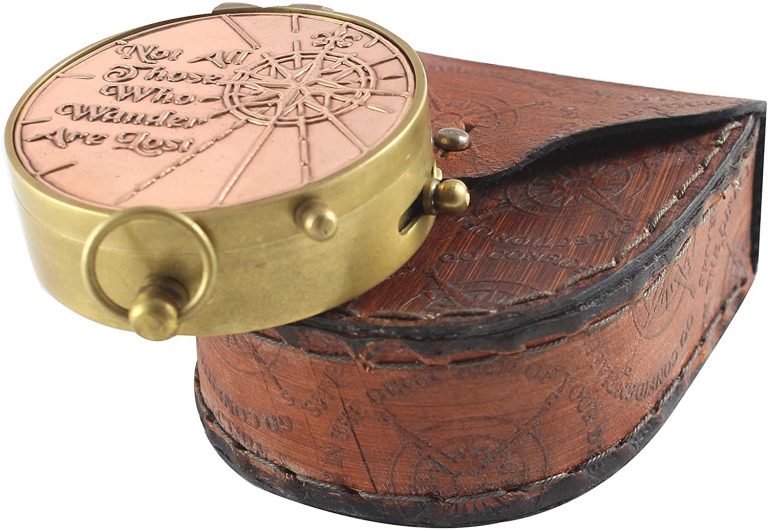 "Not all who wander are lost" statement works perfectly with this vintage navigational compass. This gift fits a Tolkien fan who loves to hike. As long as they have this functional magnetic compass, they shouldn't worry about losing their track. But if they found themselves in Hobbit's place, we can't guarantee they would return. After all, they want to be one!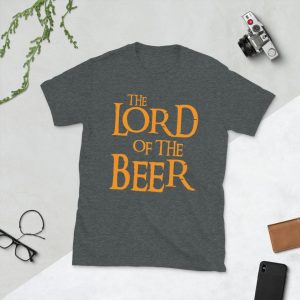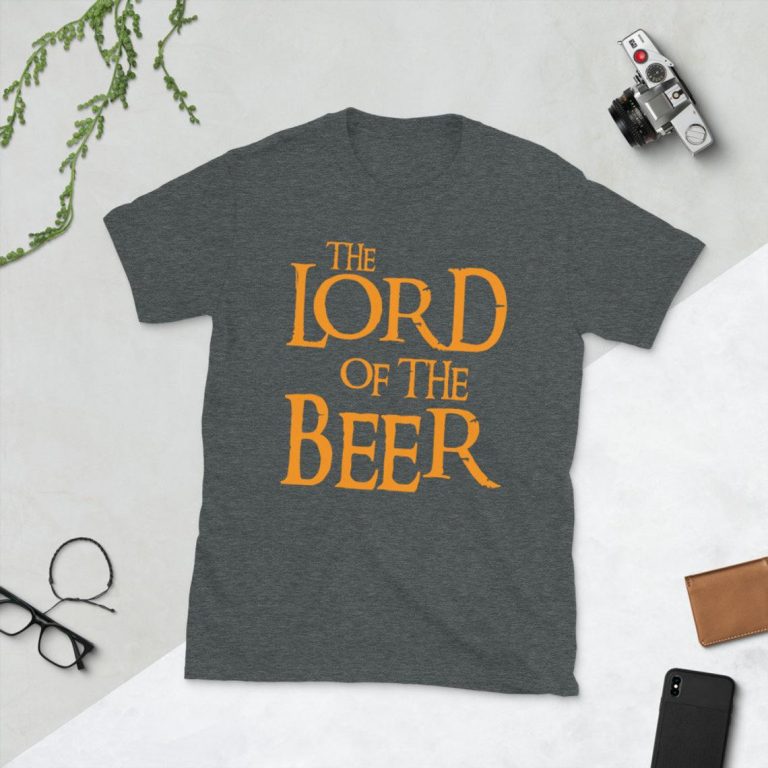 Come on, you got that friend who loves beer and the LOTR film. Buy them this funny short-sleeve shirt that can be worn every day. It's made with thick cotton but comfortable enough to wear even on the hottest days. This shirt is a popular way to let your friend represent their favorite fandoms. Although this shirt doesn't scream they love the Lord of the Rings movie, it's enough, even for ordinary people, to note that the calligraphy is from the film itself. Got more heads to turn around!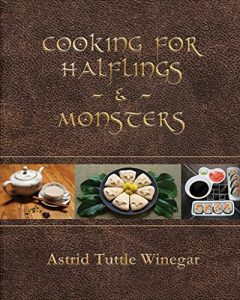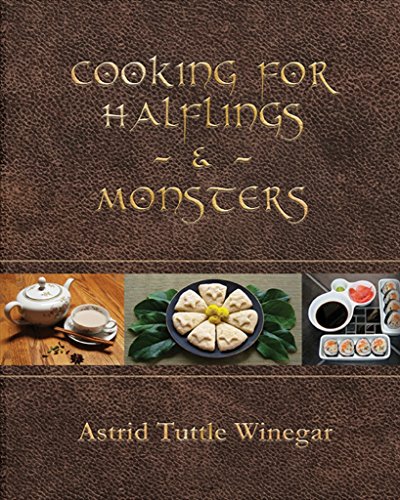 Who doesn't love food? Buy your chef-turned-to-Hobbit friend this edition of a cook book recipe that satisfies the souls of halflings and monsters who show up in their kitchen. It provides comfort foods and recipes inspired by Middle Earth and Narnia. The author offers a fun-filled recipe showered with dry humor to make delicate cooking easier. This cook book contains eight chapters that will surely delight your friend's relatives or families at home.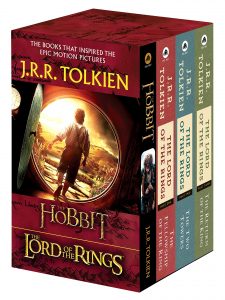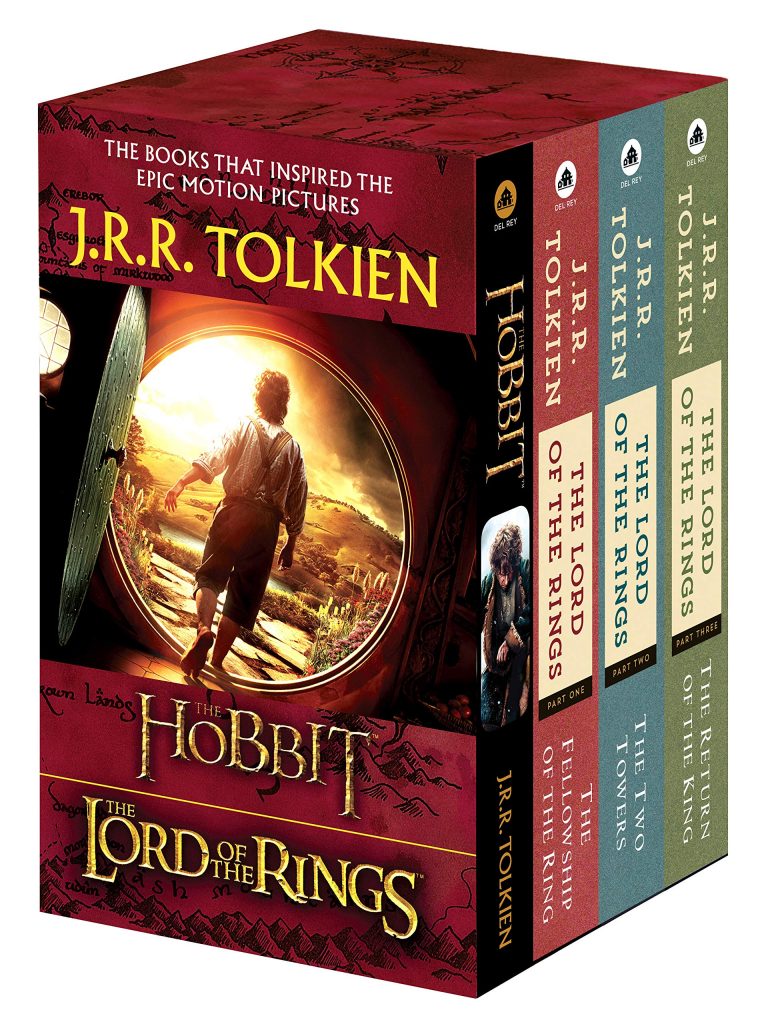 The Lord of the Rings' book, honestly, is worth reading a second time. Make an awesome present with J. R. R. Tolkien's 4-Book Set that features a complete paperback version crafted with leather material. It incorporates a version of "The Hobbit," "The Fellowship of the Ring," "The Two Towers," and "The Return of the King." It perfectly features the books followed by the movie. Just pick the cover you think your friend would like the most, and the store will gladly put them for you!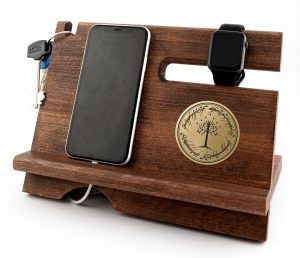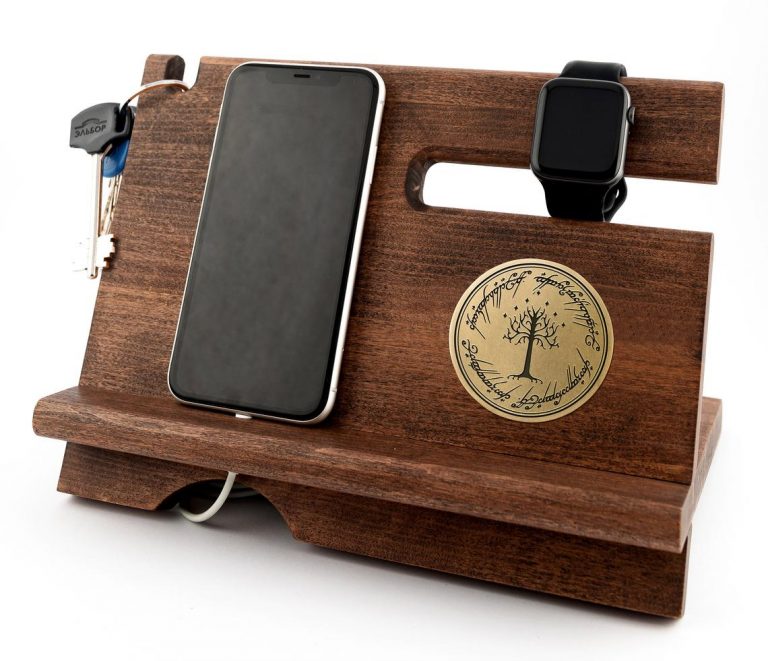 The wooden phone stand might be old. But hey, a docking station that stunningly embeds the Tree of Gondor would make a new perspective for the recipient. This wooden docking station deep engraved Gondor's Tree explicitly, polished with high-quality alder wood. Aside from the phone, it can hold sunglasses, wallets, and watches. All are in place!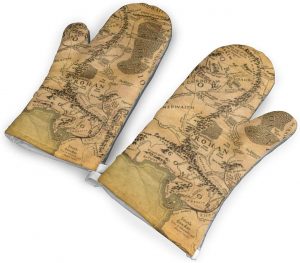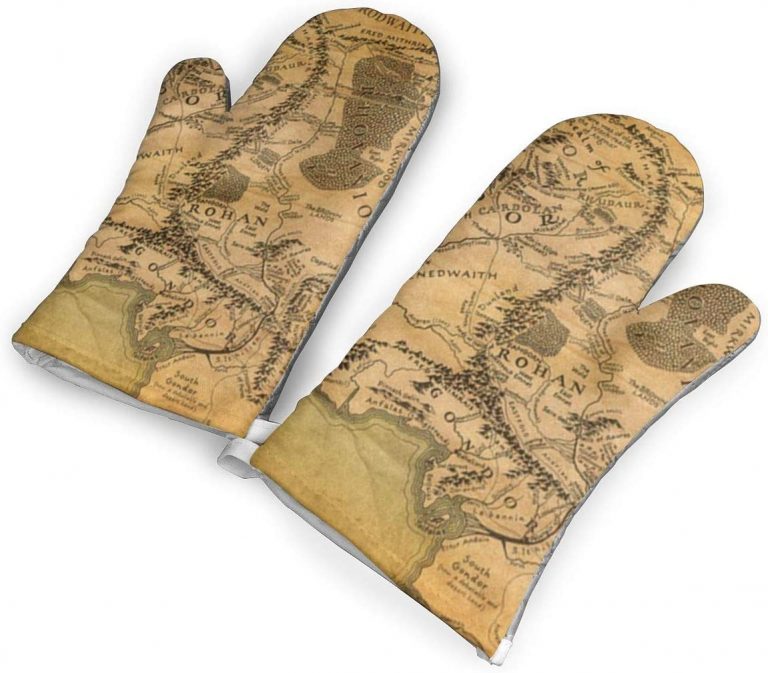 Protect an LOTR fan's hands with this pair of kitchen gloves created by Antkondnm, featuring the Middle Earth world. It is designed with a Tolkien fan in mind, carefully sewn with premium filling insulation that shields hands from heat. A must-have present for any friend who loves baking pies, pizzas, and loaves of bread. After all, you don't want blood on your food, aren't you?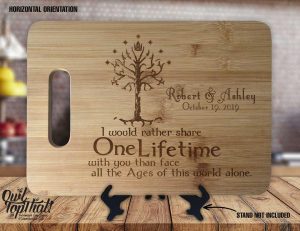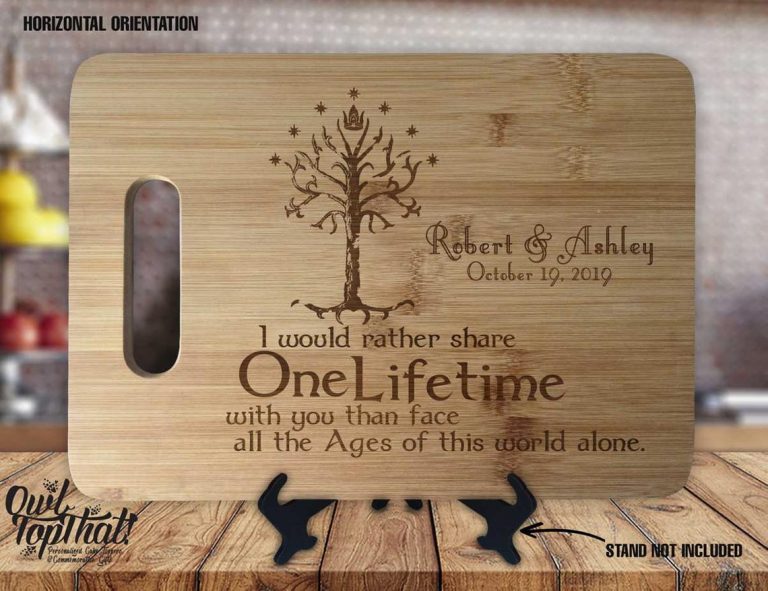 This can be brought as an extravagant anniversary gift for your significant other who loves to cook. You can customize the name and date of this cutting board, engraved with the Tree of Gondor, that any Lord of the Rings fan would love. Show your love with this unique bamboo cutting board. You can either hang it or use it in the kitchen. The choice is yours!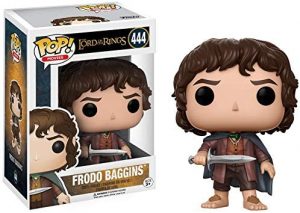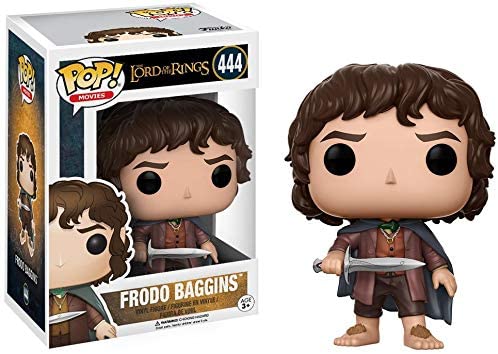 If there's any Lord of the Rings character your friend loves the most, it must be Frodo Baggins. This Funko Pop Frodo Baggins miniature stands approximately 3.75 inches that looks great on any room, table, or desk. He is always the bravest, selfless, and thoughtful Funko Pop character from the series that any fan would desire to display on their shelf.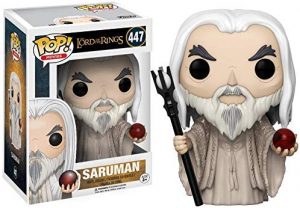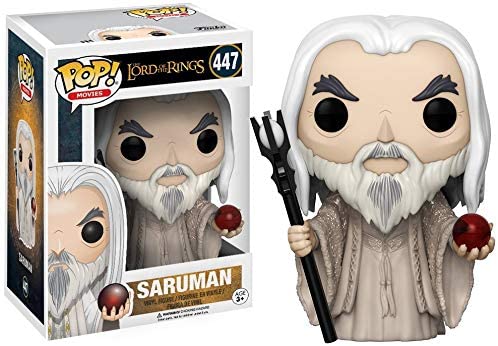 This Funko Pop would bring any Saruman lover in awe! Funko Pop's Lord of the Rings miniature collectibles provides fans with "cutified" versions of their favorite movie series characters. It comes with a detailed structure and stands very well. A perfect gift, especially for fans who love to collect mini characters!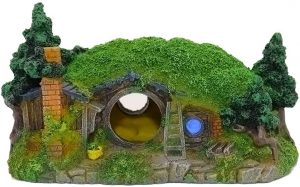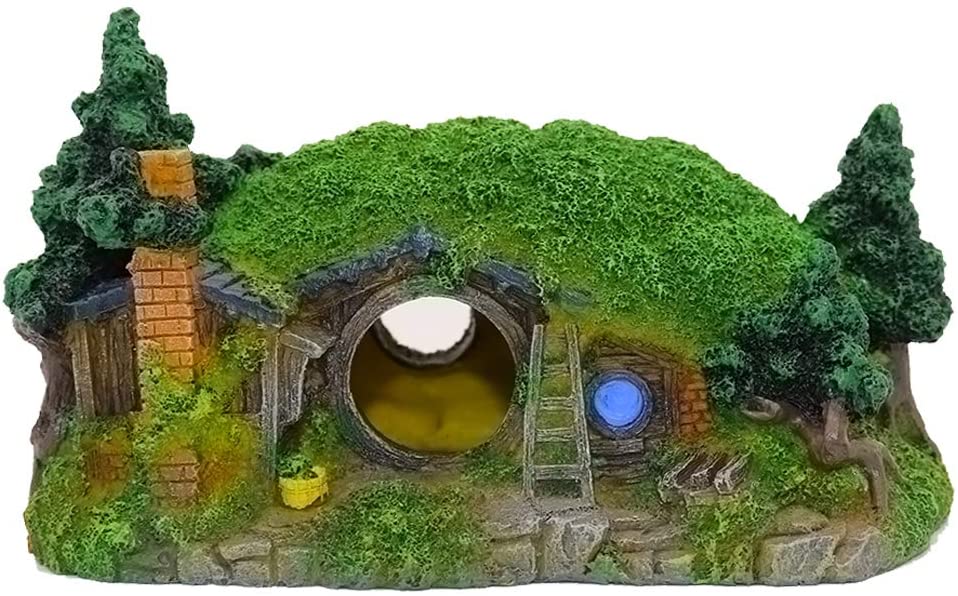 This little Hobbit house amazingly fits in any aquarium or plant décor. It adds an accent to a view and makes a thoughtful present for any Tolkien. Its vibrant color blends with the woodland surroundings and matches a green-like life environment. Great gift for nature lovers as well!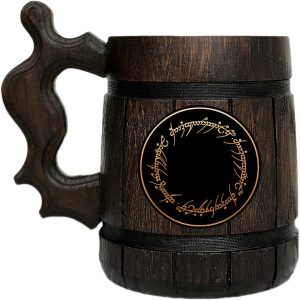 Last on the list is BeardedMugs' "The One Ring" mug -the ideal present for beer lovers out there combined with a geeky theme of The Hobbit. This is also a novelty mug for collectors. It's made with natural oak-tree wood and can hold up to 22 ounces of liquid, whether beer, water, or other drinks. You can feel meticulously detailed craftsmanship right off the bat. A memento mug for any LOTR fan!