Top 23 Gifts for Professors That'll Make Them Feel Appreciated
Picking a thoughtful and appropriate gift for your professors requires some thinking. While we can never match their passion and hard work for teaching. We could at least show our appreciation by giving them gifts.
To help you, we collated the top 23 best gifts for teachers available in the market today! So, read on: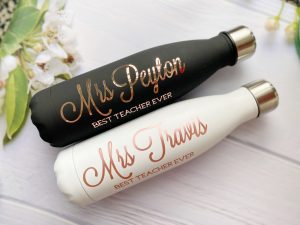 Who doesn't love personalized gifts, right? This elegant 500-ml insulated bottle is available in gloss black with a matte finish.
Aside from its elegant appearance, this double-walled bottle is perfect for your professor, who loves to drink hot or cold drinks anywhere, anytime.
The bottle's mouth is wide enough that you can fit ice but narrow enough that the liquid won't spill even your professor is in a hurry.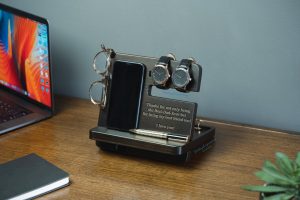 Looking for a long-lasting gift? Look no further than this gift. This personalized wood docking station can hold your professor's phone, wallet, ring, watch, and other essential items. It can also serve as a charging station for his phone.
This gift is perfect for your professor, who loves to organize his things, or that one professor who needs some organizing done. You know what I mean.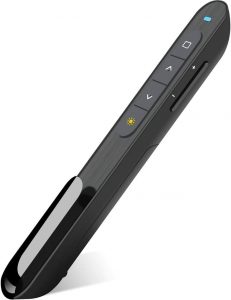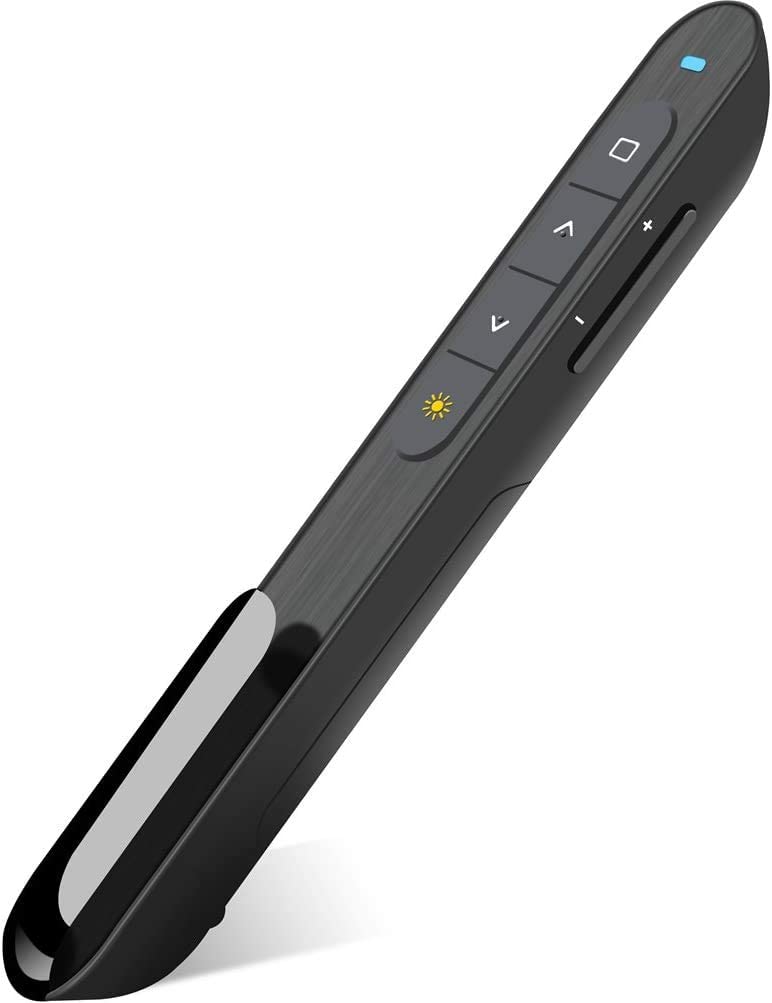 This remote control allows your professor to control his PowerPoint presentation while moving around the room. By control, we mean switch windows, control volume, control slides, etc., without hassle. If you want a practical gift to give your mentor, then this might be it. You'll definitely leave a lasting impression when you give to this to him.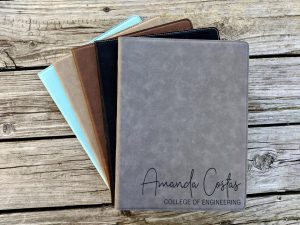 What makes this leatherette portfolio unique is that you can personalize it by having your professor's name laser engraved on the cover.
The leatherette is durable, easy to clean, soft, and, most importantly, water-resistant.
You can choose from five colors: black, dark brown, gray, light brown, and teal. And lastly, you can also choose from nine different engraving design options.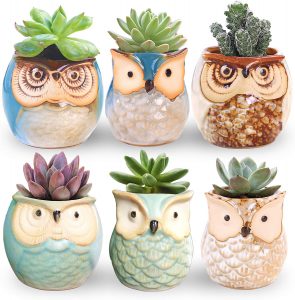 Teaching sometimes is draining. So, uplift your Teacher's spirits who love succulents with these ceramic owl pots. These pots come in sophisticated and attractive colors. And it also comes in six cute designs!
If your professor doesn't like plants, you can fill these pots with candies or office supplies (e.g., pens, pencils, highlighter, etc.) instead.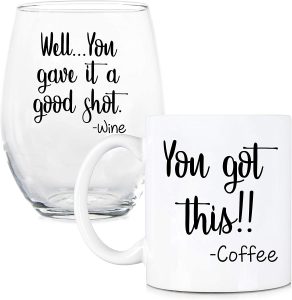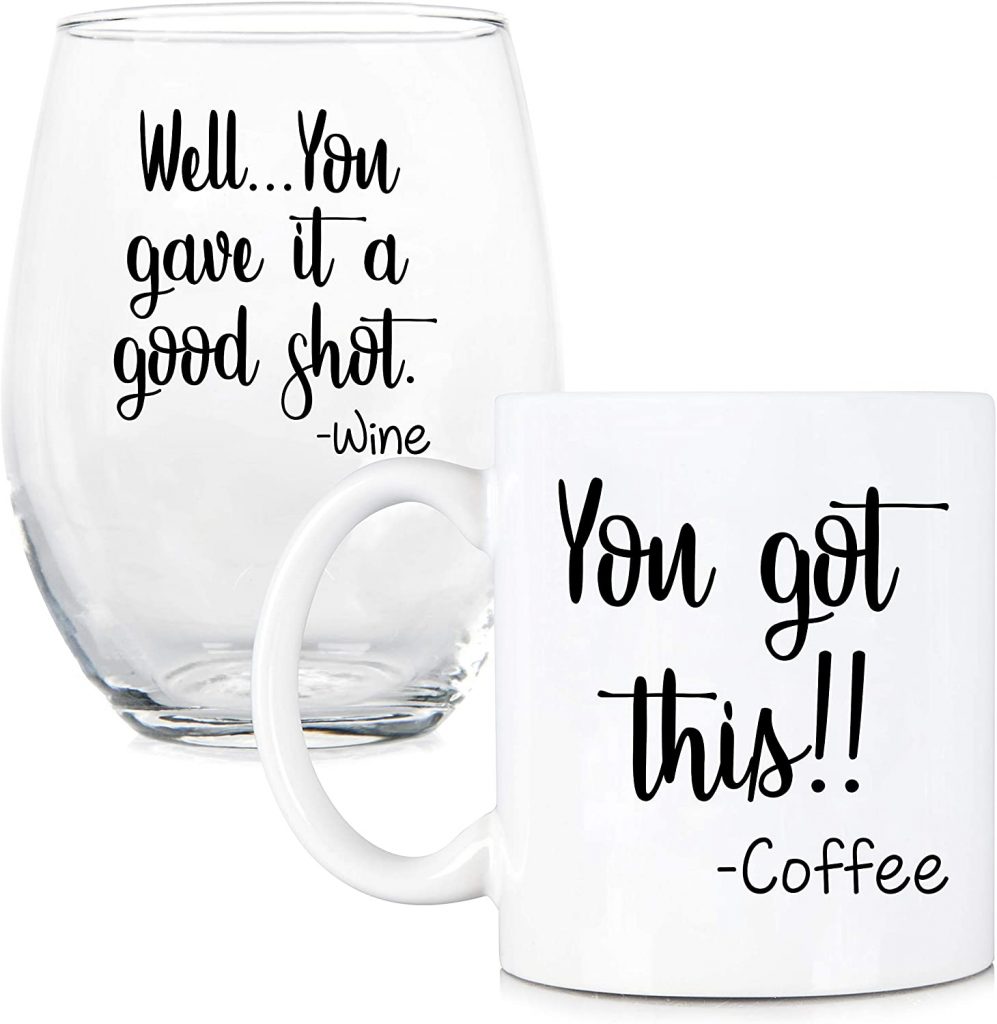 I know a lot of teachers who are coffee drinkers in the morning and wine drinkers at night. What better way to remind them every day that you appreciate their effort than giving them this before school and after school set? If you can afford it, give your professor coffee beans and wine as well? Surely, you'll make their day better if not the best.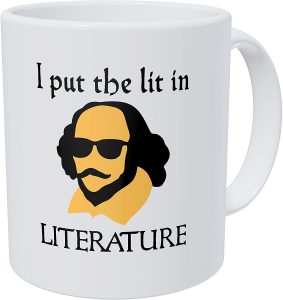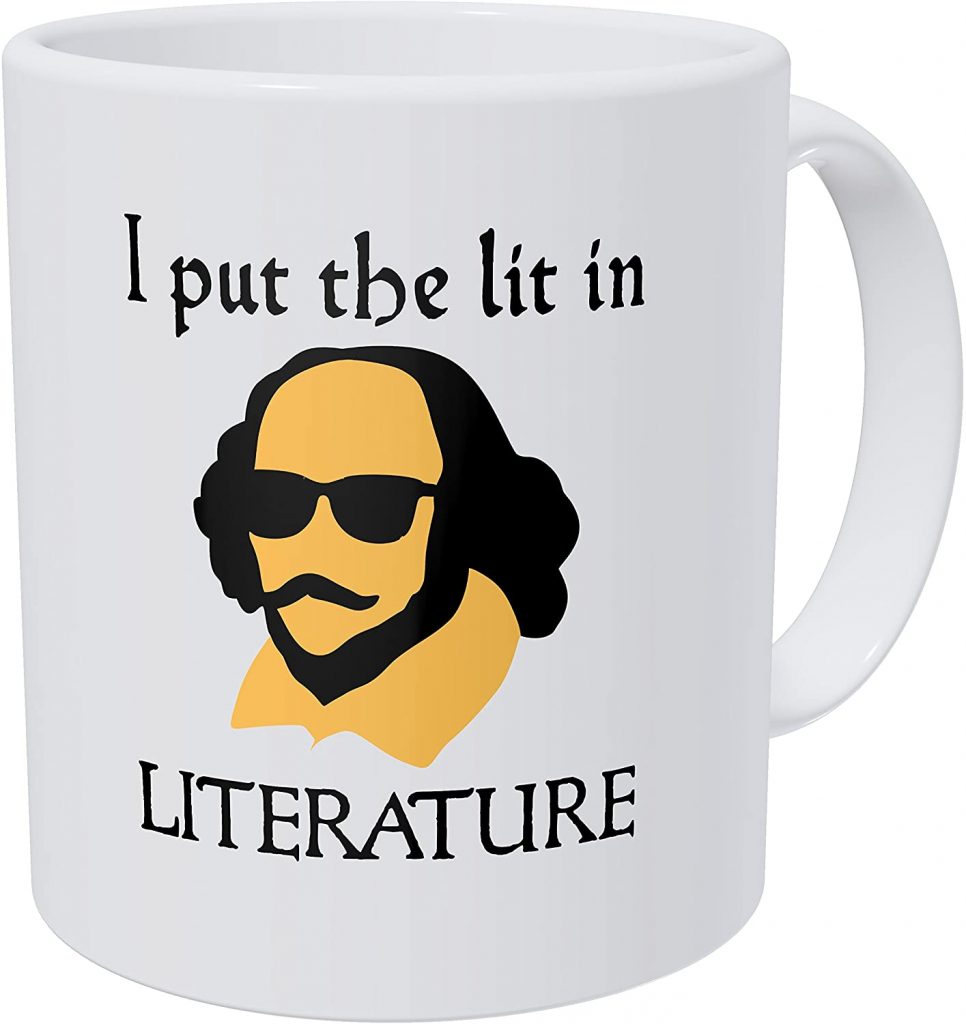 If you find your literature professor LIT, then give her this this mug. This mug has "You put the lit in Literature" written on it. Sure, giving them mugs is overrated as a gift for professors, but a funny coffee mug like this one will surely make your professor smile.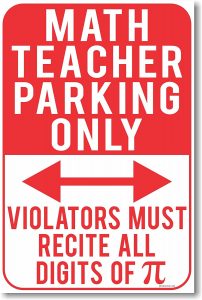 This unique and funny poster will make your professor crack up! For this, I'm sure he or she won't forget you. They can display this inside their office, home, or their parking lot. Make sure that you know the value of pi before you give this to her.  
Note: π=3.141592653589793238. It's always useful to be ready.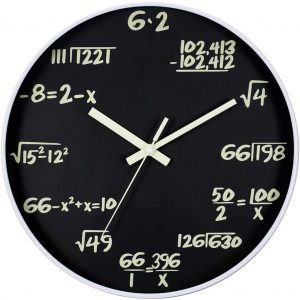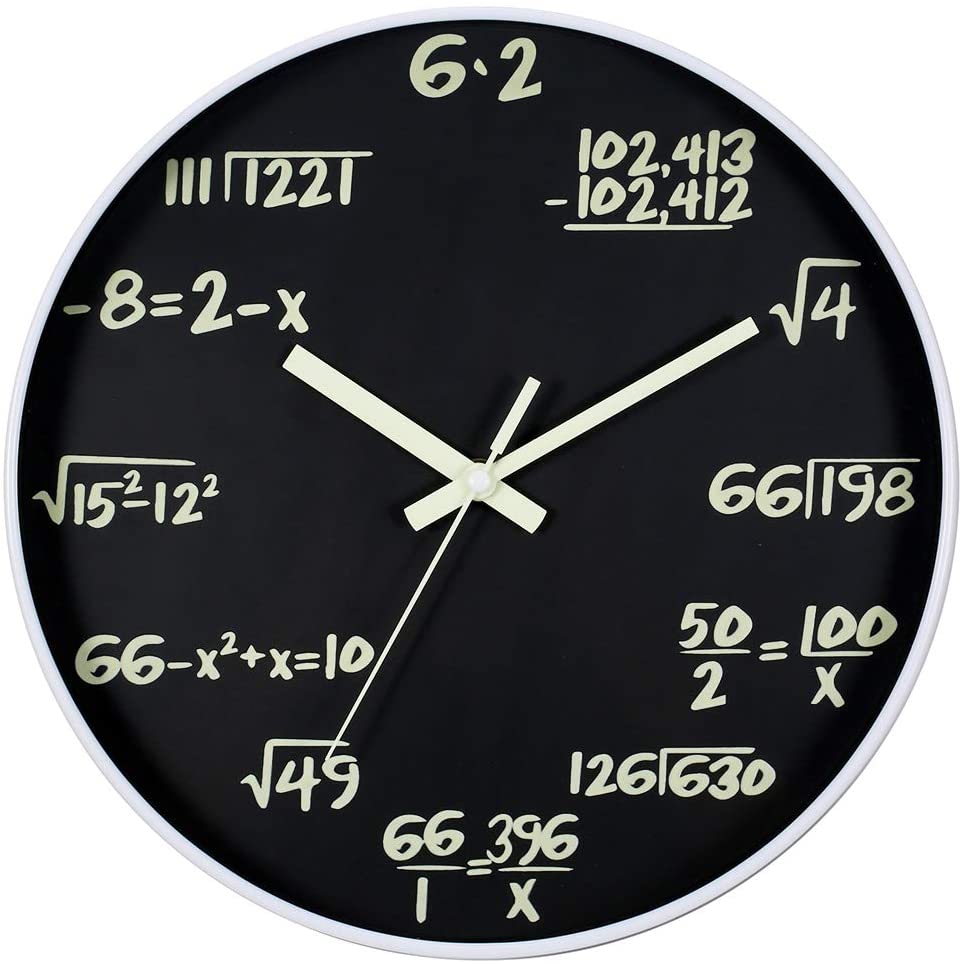 Mathematics is challenging, but if your professor made it so easy, then he surely deserves a gift. Why not give him this wooden wall clock? This way, he'll be reminded of you and why he chose to teach whenever he looks at the clock. Add in a little note, and you're all set.

This one is not an ordinary wine bag. It's witty and creative. And will indeed reduce your professor's stress when he is about to reach for that bottle of wine after a long and hard day at school. You can choose from two prints, "(After) School Supplies" and "Teacher's Survival Kit, In case of Emergency Pull Cork."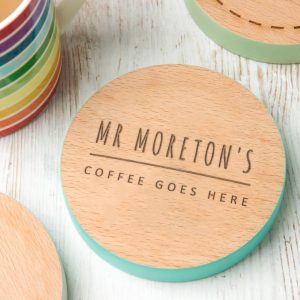 A fun, useful, and thoughtful décor in one? Why not give this coaster? This coaster will protect your professor's furniture from water and stain. You can have this coaster personalized by having your message laser engraved on the bottom of the coaster. Lastly, this product comes in seven different colors.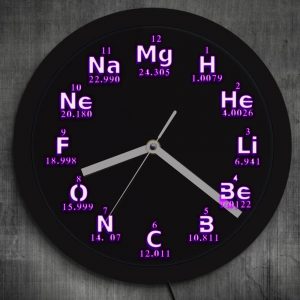 Appreciate your Chemistry or Science professor in their "language" by giving them this 10-inch periodic table wall clock. This clock can serve as your "thank you" or farewell gift for your professor.
The wall clock features the symbols of the elements in neon color against a black background. They can have this displayed in their house, office, or classroom.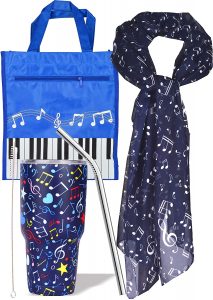 Your music professor deserves to be appreciated as well. This gift set contains a mug, tote bag, and scarf–all of which have musical prints. The mug can keep her drink cold or hot for hours. Simultaneously, the tote bag is perfect for holding their essentials, such as a notebook and snacks. And lastly, the scarf is soft, lightweight, and breathable—perfect for chilly days.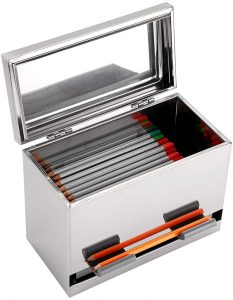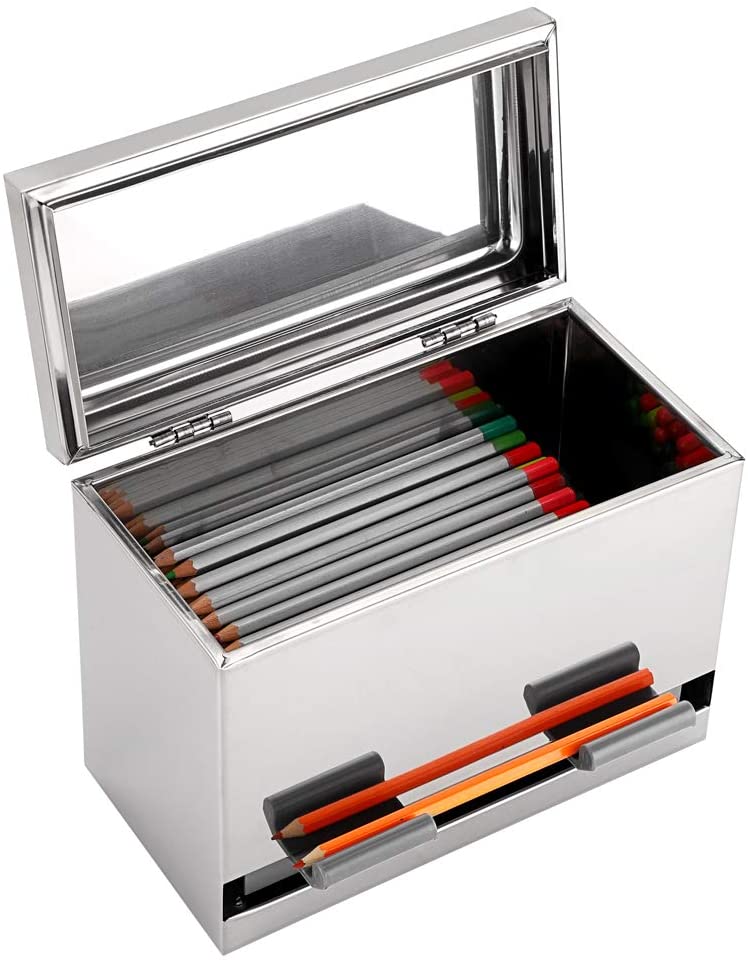 No matter how much organized your professor is when the deadlines are fast-approaching, their table always ends up messy. Sometimes they have a hard time finding a single pen or pencil. To help them stay organized, you can give them this stainless steel pen and pencil dispenser. This dispenser can hold up to 200 pens and comes with stickers.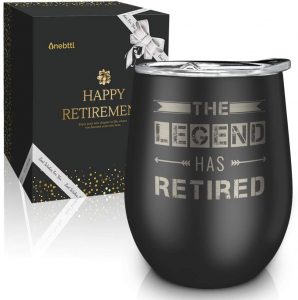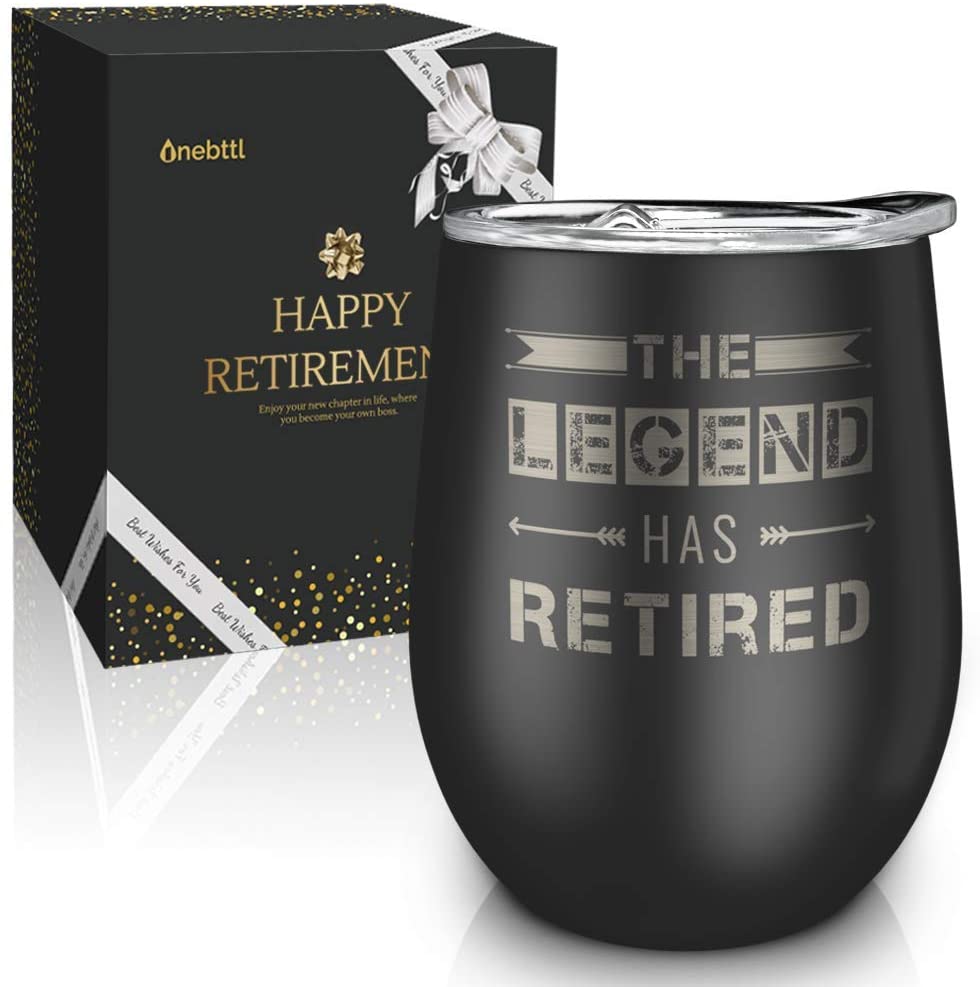 This stainless steel Wine Tumbler is probably one of the best retirement gifts out there for your legendary professor. This double-walled tumbler has a "The Legend Has Retired" printed on it.
It's a pretty good tumbler due to its spill-proof lid. Meaning, your professor can use this both indoors and outdoors.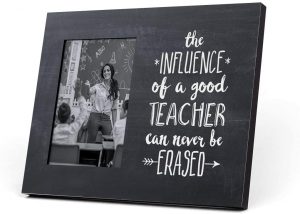 A photo frame is pretty dull as a gift but not this one. Especially if you put a photo of you and your mentor in it, to complete the package, give him or her a handwritten letter expressing your gratitude for his relentless guidance throughout the years.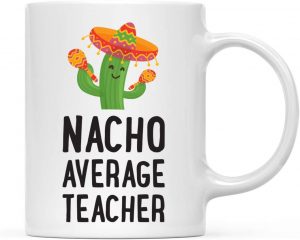 Suppose you have a professor obsessed with nachos or succulents and coffee, then this one's perfect for her. This mug might be simple, but I'm sure she will appreciate it because you remembered the little things she loves. You can pair this one with real nachos or a hard-to-find succulent.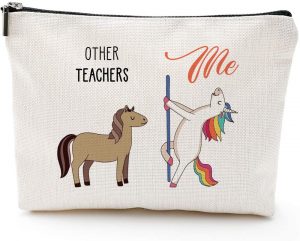 This funny, unicorn printed makeup kit bag can hold your professor's precious vanity kit. Aside from its cute and vibrant print, this beige bag has a waterproof coating and black zipper with a silver pull, making it worth its price. Lastly, this bag is made from cotton and linen.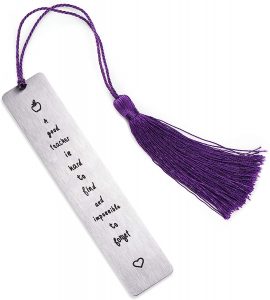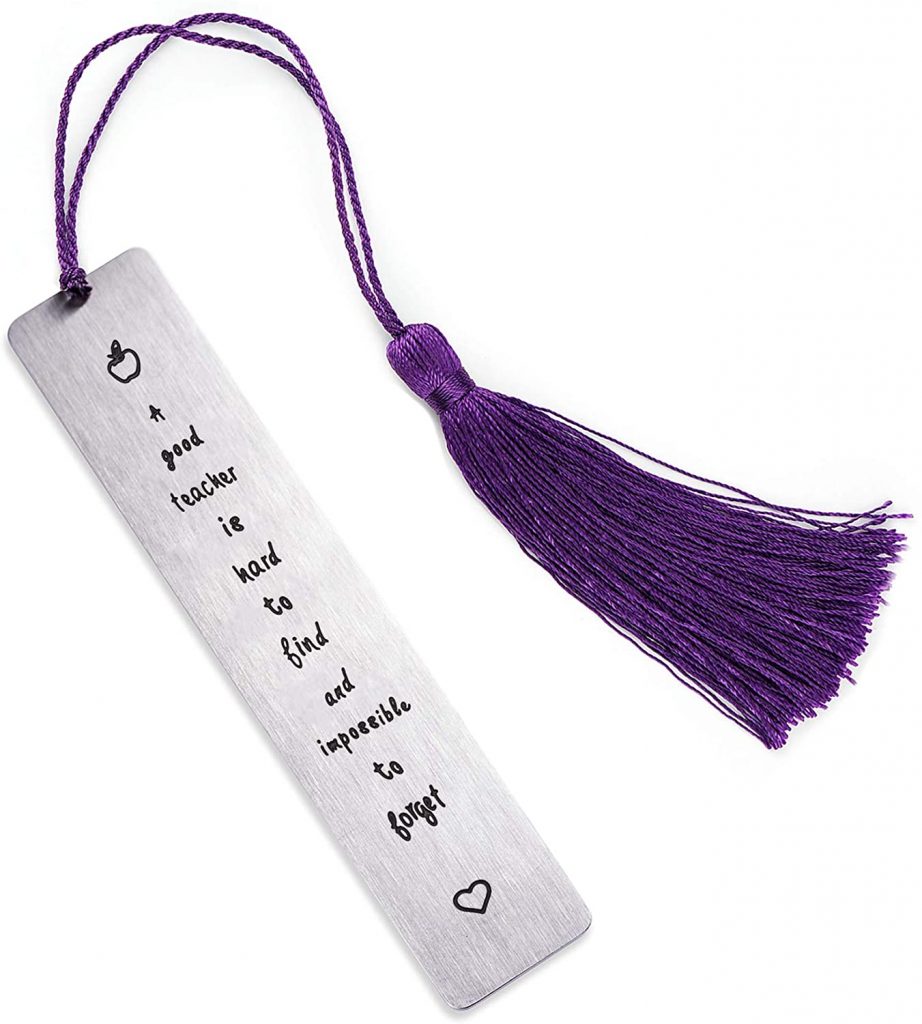 If you're having a hard time thinking of a gift for your professor, why not give him a bookmark? Every professor has books, so your prof must need a bookmark. This one has a thoughtful message written on it, "A Good Teacher Is Hard to Find and Impossible to Forget," and fitting for your professor, who left a mark on you.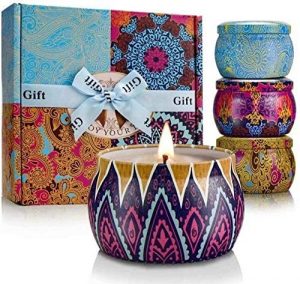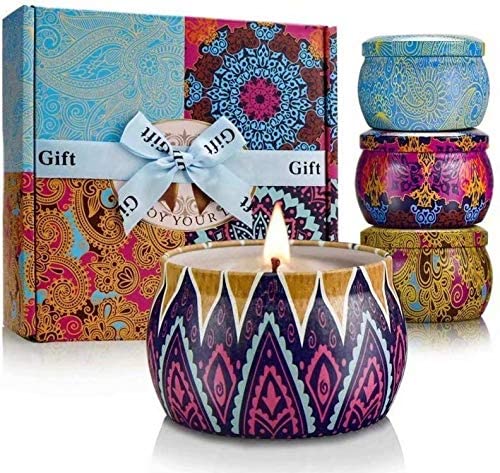 Bring warmth to your professor's home with these soy-scented candles. Scented candles can bring relaxation after a stressful and fulfilling day or just stressful at school. These candles come in four different scents: Lemon, Lavender, Mediterranean Fig, and Floral. The tins are reusable as decoration.
You won't have to worry about what box to wrap them in because it comes with a lovely gift box. To complete the package, you can also give her a bottle of wine or a skincare package.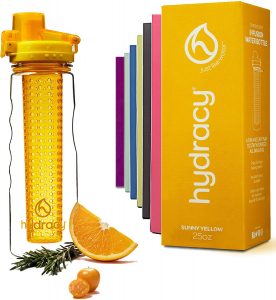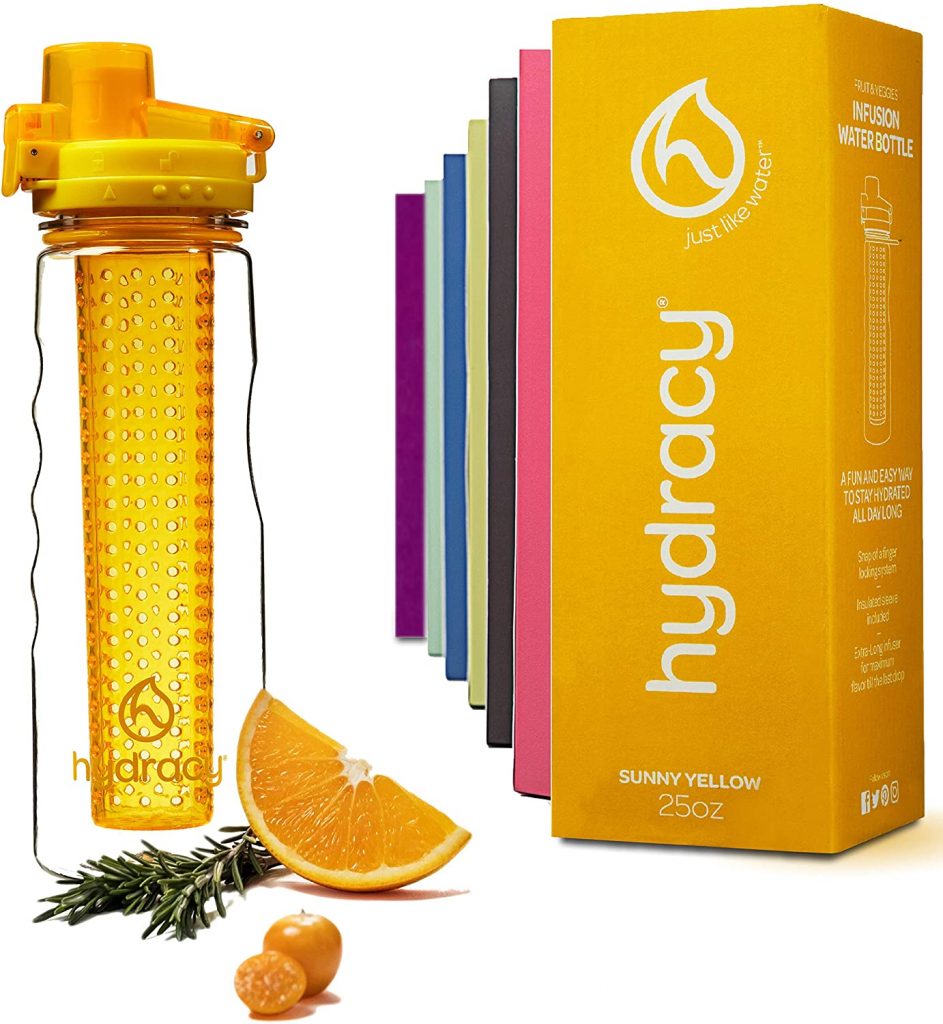 Because of stress, your professor might forget to take care of her health. As a reminder, you can give her this fruit infuser water bottle. What's good about this product is that they can take this at work, the gym, just about anywhere really. They can load this up with fruits or vegetables.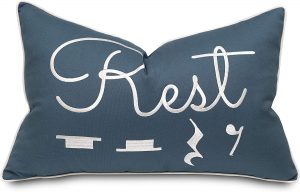 This throw pillowcase has the word "rest" and musical symbols embroidered on it. Giving this to your music professor will serve as a reminder for them to go ahead and take the rest they deserve.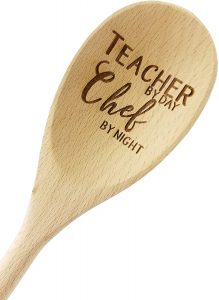 Does your professor love cooking? If yes, then this serving spoon engraved with "Teacher by Day, Chef by Night" is an excellent gift for her. Your prof can either use this as a serving spoon or display on her sala as a keepsake. This one's an excellent gift if your professor is getting married.