What Shoes To Wear With Palazzo Pants [18 Outfit Ideas]
Though you may notice how palazzo pants are almost touching the ground, this does not mean that the look of your shoes will not be crucial anymore for the whole get-up. Your footwear will give you more poise in your walks! They either add to the classiness of your attire or recreate the whole mood you are in.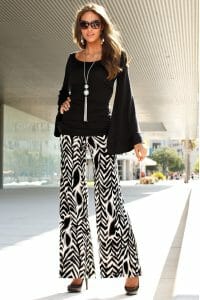 First on our list is the shiny black heels that never fail to jive with any color of your clothes! With the height of the pump heels, it gets to have a standalone effort in the whole fashion get-up. In short, aiming your black heels to be a little bit tall makes it take its spotlight when you walk!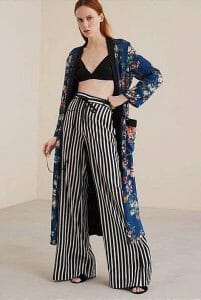 For those simple struts in the city or even in your shopping sprees, flat sandals are very much suitable to wear! For example, take this set of top-down striped palazzo pants that match well with the black open-toe sandals. If you want to show some toes, you know that this combo is perfect!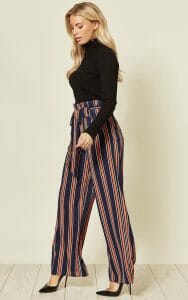 Not only should you wear your black formal shoes to the office. Get a dash of business style into your palazzo pants just by matching them with those office heels! The whole styling is undeniably next level for those occasions you get to pose!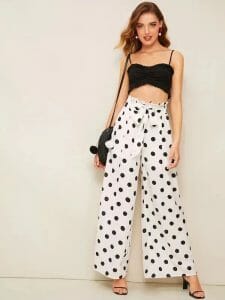 This one with chunky heels is more like a variation of the first ones above. It is also effortlessly stylish and does well in those lovely palazzos you bought recently! Again if you like to make your toes do some peeping under that long bottom garment, take this set in mind!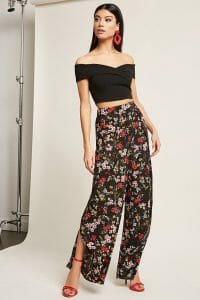 Stand tall on bright reds, too! Be bold in your choice of shoe color by also picking neons. There are also a lot of palazzo pants too that have slits, so you get to show more of those fancy colors of shoes you bought!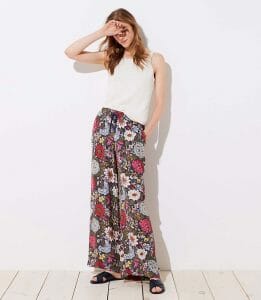 Are you going to take a rest day at the seaside? Then get it on with a pair of palazzos and a criss-cross strap style of flat sandals! This footwear is easy to wear and is very comfy to use for long walks on sandy locations!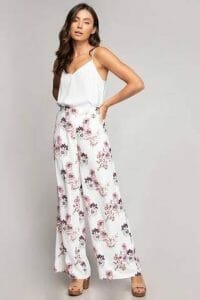 Flair your love for shoes with those clunky heels! You don't have to worry about the length of the pants cause' onlookers will surely get a glimpse of the structure of your shoes as you walk. Time to rev up your shoe wardrobe with block heel shoes! Don't you think?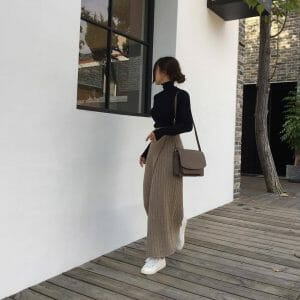 Of course, white sneakers and rubber shoes are always part of the fashion game! With elegant palazzos, you may want to extend to a youthful statement with it, and sneakers can fill the role! They are casual-looking and are comfortable to wear all the time. No wonder that it is one of our go-to shoes every day.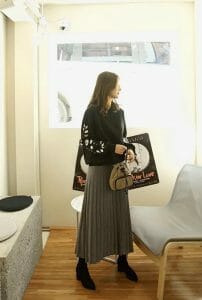 Wearing form-fitting shoes with palazzo pants is one of our favorites on this list. They are indispensably classic and western-like that the outfit must be up in your list if you want to look a bit more foreign! Try those shoes on pleated-style palazzos!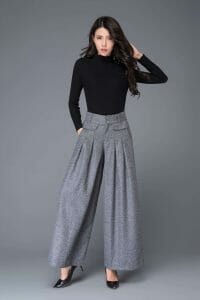 If you own a pair of palazzo pants, you must also get a pair of pointed-toe shoes! The style of these high heels makes it more seeable under those long hems. It also adds a tinge of glamor and elegance to your image, so why not?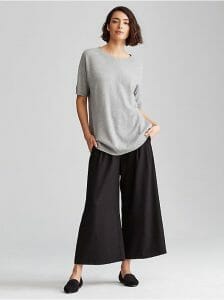 Now for those palazzo pants with ankle-high hems, then you might like to try on the loafers with it. Some can be moccasin-style that you can wear in any given season. If you love to go out, having loafer shoes must be part of your everyday shoes!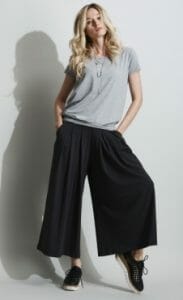 Derby shoes are a dope choice. Stylish on their own, they seem to have an expensive quality. So for those days that you like to live like a high-class socialite, get this pair to your top bucket list for the next OOTD!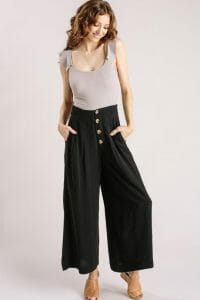 Aiming for that girly look can be stylized with those wide-hemmed pants, too. All you need to do is get a dainty blouse and a pair of yellow ochre platform wedge! You're all set to your friend's house with this look!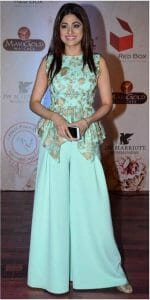 Yes, for the silver ones! Getting a pair of glazing shoes are complimentary for formal and night events. What we are suggesting is that it gets your image more dressy and astounding under the spotlight! It is like wearing an evening gown, even though it is palazzo pants!
Some more of those reds! Look for this kind of shoes that are of suede material, and onlookers will notice that you are delicate with your choice of clothing. Plus, heel heights are always part of making you stand out more!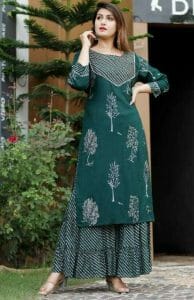 There would always be occasions where handsome palazzo pants can be the center of attention. The fashion item is specific to some country's traditions and few shoes must be matched with it. For the ritual gathering, you are up to the next few days, you may try to look splendid in some gold-inspired ankle strap shoes!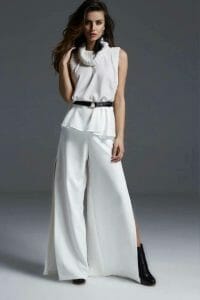 Stride your palazzo pants with authority! We got here some pairs of slitted pants that make a good coverage for your legs and shoes. Speaking of shoes, it's the Lita ones that did for us. They are structured and resemble a lot with combat shoes. And so, if you wear one, it is like a trendy outfit icon you are getting into!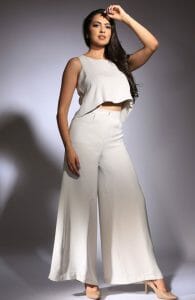 Got some love for nude colors? Then make your feet go the extra mile by wearing those colors in heels. They look natural and are so modish with any bleached, or any unpigmented pants. Lastly, do it all, with a matching sleeveless top!