What Shoes To Wear With Sweatpants? (27 Outfit Ideas for Men)
Sweatpants are not considered formal attire, especially for men. If you are looking for ways to amp your fashion and style, you must know the types of shoes that go well with sweatpants. 
Recognizing the shoes that look good with your sweatpants (of any color) is worthy of your attention, as you would not look baggy or sloppy in the end.
27 Shoes that Look Good With Guys Sweatpants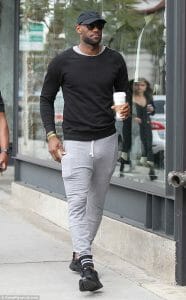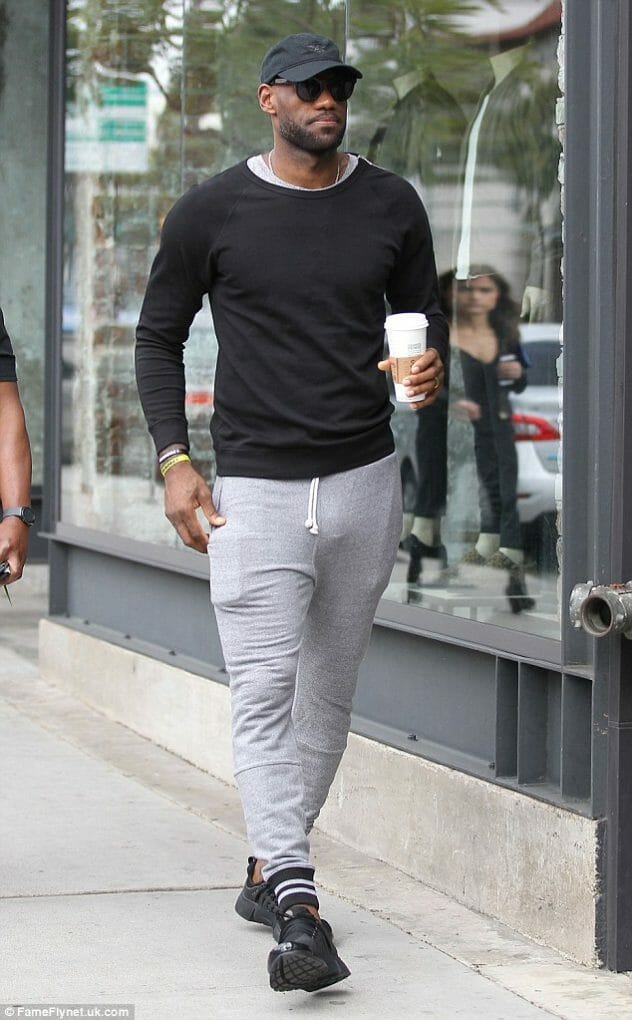 Most men consider a pair of gray sweatpants as a staple wardrobe essential since it looks good on almost anything. You would not need to think about other accessories because you can sport the look in an instant. Further, you can achieve a Lebron James-inspired coffee run look. Tight, gray sweatpants, a coordinating hat, stylish shades, and a pair of black trainers are all you need to recreate this low-key, casual look.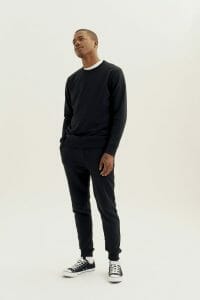 If you are in the mood to wear street style and have a lazy look, you can pair your sweatpants with converse shoes. Ideally, any black sweatpants go along very well with any shoe color, so there is nothing about this outfit that would make you look sloppy. Topping it with a white shirt and black sweatshirt, you can complete an all-black OOTD without being too dull or boring.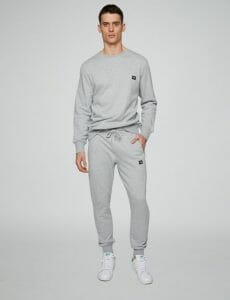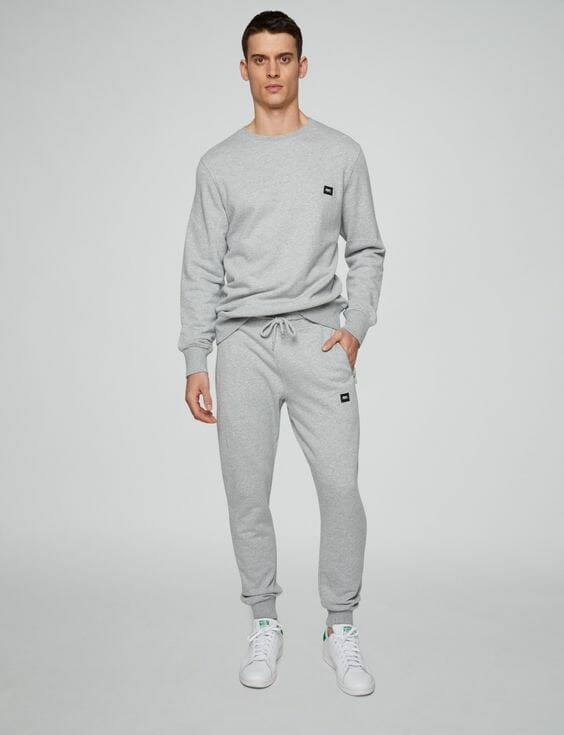 It is undeniable that white sneakers can be paired flawlessly with any pants. If you want to elevate your look without creating the old-school outfit, go for classic white sneakers. A gray sweatshirt also adds a great accent to your upper body for a timeless look. Mind you; this is not going to be floppy at all!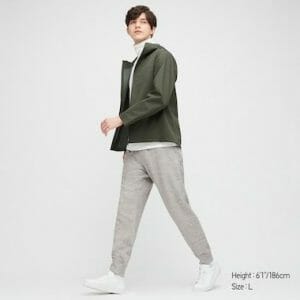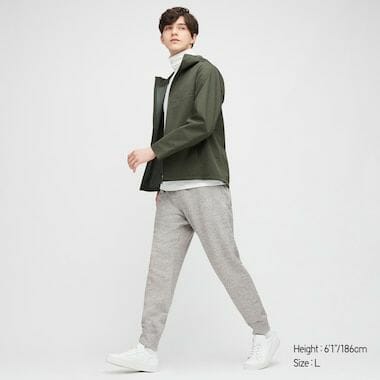 It seems like white sneakers are still on this list, huh? Suppose you are not into sweatshirts (like the one we mentioned above). In that case, you can opt for a more fashionista look: pairing your gray sweatpants with a white turtle-neck top and a green jacket for a distinct style. Nevertheless, pairing it with a cap or accessories creates a "boy next door" fashion style. Come on; we know you have wanted to try one!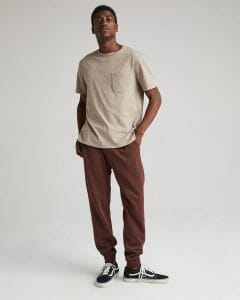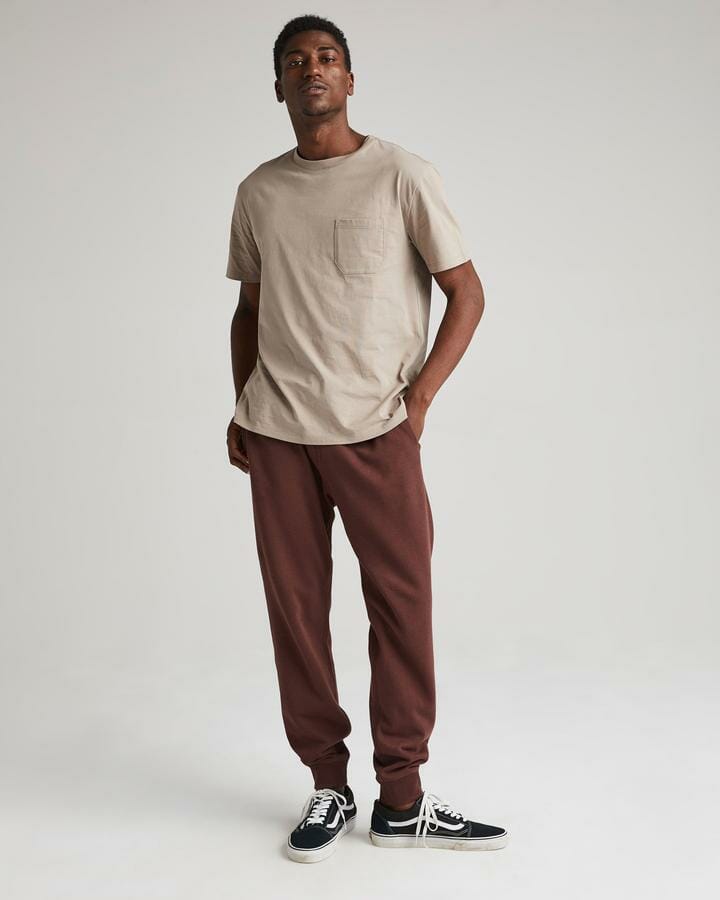 There is no right or wrong way to style your OOTD with a pair of sweatpants. Going for a monochromatic style is your way to go for a casual look. You can easily pair black sneakers with red wine sweatpants matched with a nude or khaki-colored tee shirt to complete the look. After all, light tints and dark shades of a single color can flatter your body features.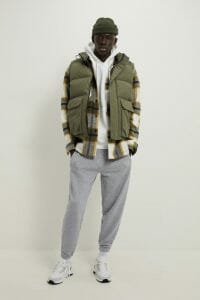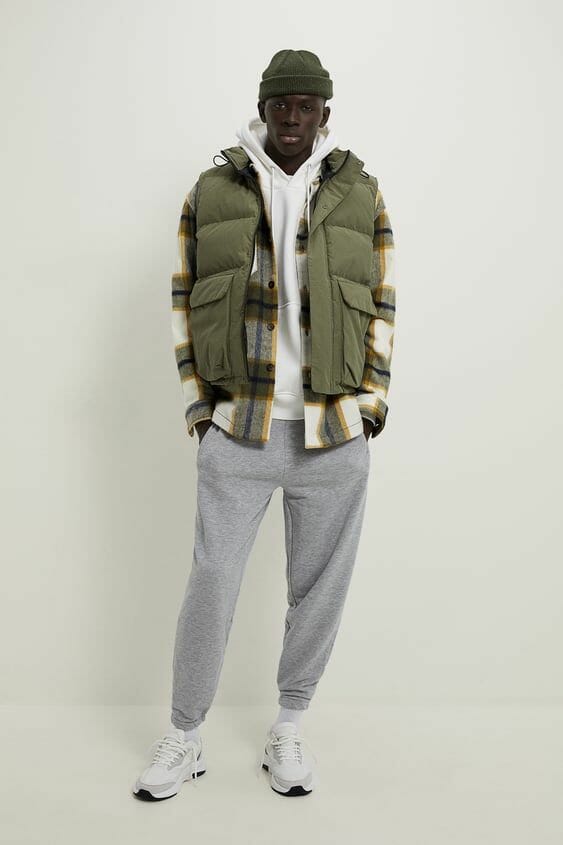 If you are into sporty looks in the winter season, consider this OOTD your next inspiration. This outfit marries gray sweatpants and white basketball shoes that really accent your bottoms. For a street style look, you can wear a green insulated jacket, a white hoodie, and a beanie that match the overall aesthetics of the clothing style.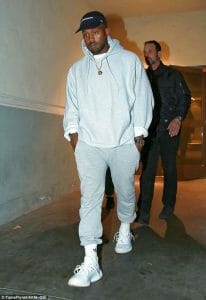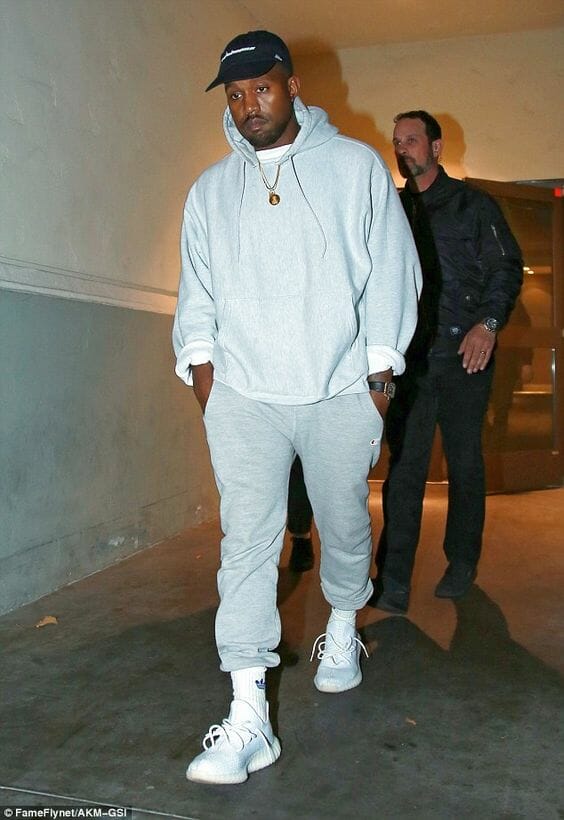 Bulky walking or running shoes work well with any outfit, and yes, including sweatpants! Perhaps you have not imagined yourself creating this OOTD for your next gym activity or a night out. Well, this might be the sign for you to try it now. Whatever the case may be, get your white trainers and gray sweatpants, and a hoodie for a sporty street style look. You can accessorize your outfit with a black hat and a necklace.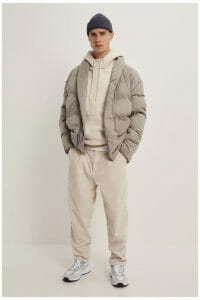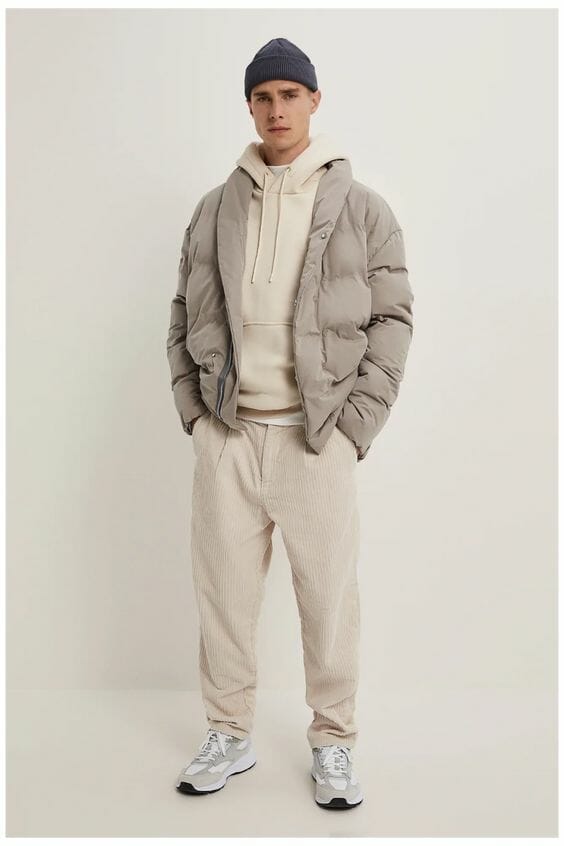 Like a pair of white rubber shoes, gray walking shoes are also easy to put up with any type of bottoms. If you love this OOTD, you can try topping it with a neutral color hoodie and an insulated jacket. Feeling like something is missing? Throw in a dark shade beanie for a more stylish look. You can consider this outfit your next athleisure combination!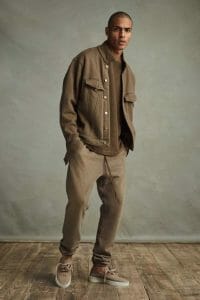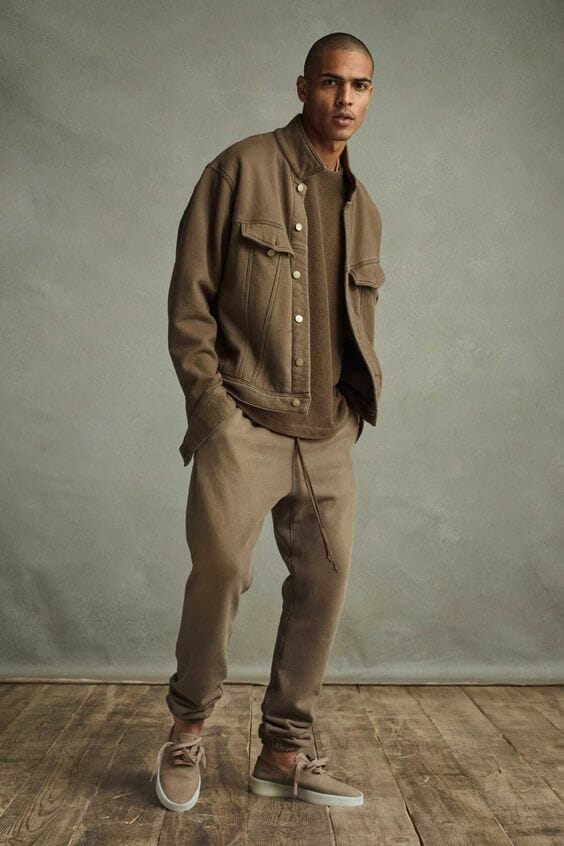 Brown sweatpants, like gray ones, coordinate well with any shoe color. If you are into an overall brown outfit, consider this style for your next activity. With a pair of low-top shoes that marries your sweats, you would not even need to put socks on. You can top it off with a darker tint knitted tee and a jacket for a monochromatic style. This OOTD makes your shoes less formal but elevates your outfit in no time.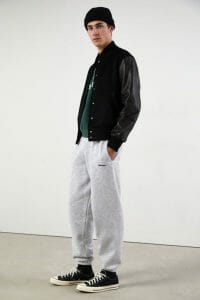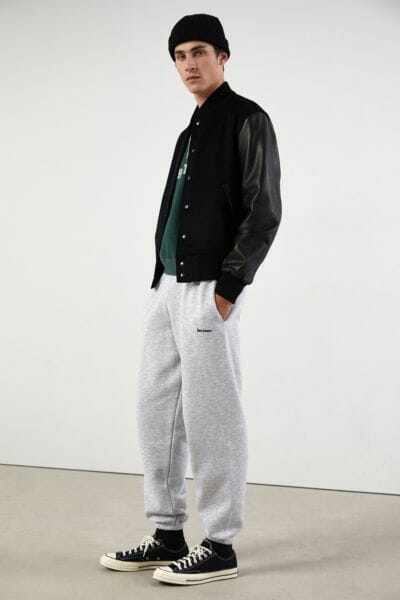 Who said wearing socks does not complement sweatpants? Here is another excellent idea to accent your gray sweats without looking dull or sloppy. In fact, there are oh so many ways you can recreate this look with other tops. Yet, it is safe to say that a black leather jacket and black sneakers can bring a more fashionable look to your hip-hop style.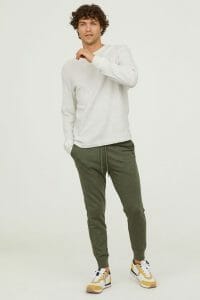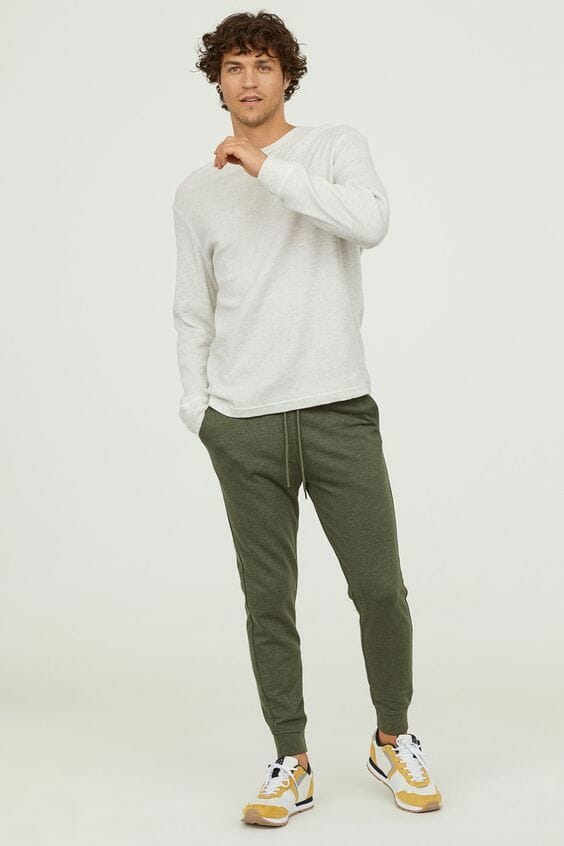 A white sweatshirt and olive sweats are a non-time-consuming pair you can try for your next outdoor outfit. Further, pairing this OOTD with white athletic shoes (with yellow accents) can easily amp the appeal of your outfit. This pairing lets you achieve a lounge and lazy look but is always ready whenever an errand goes along your way.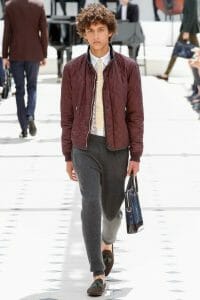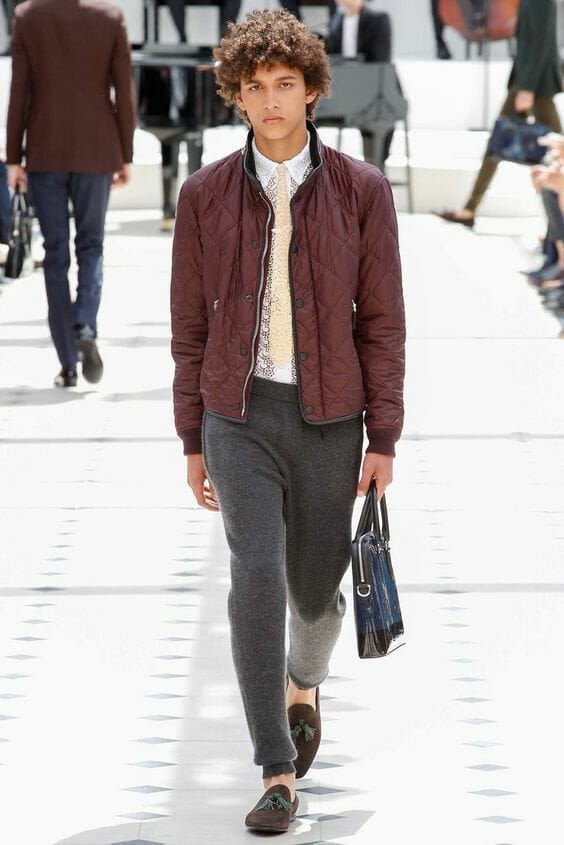 This off-duty combo of brown loafers and dark gray sweatpants will be your next safe option if you are into casual but classy OOTD in a flash. You would not need to look for a pair of socks with these loafers since they go along well with any sweats. With these formal shoes, your look would be more "work-appropriate," which means your boss would not side-eye you. You can accessorize the look by throwing in a maroon leather jacket for coziness!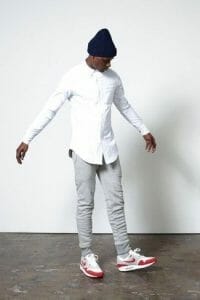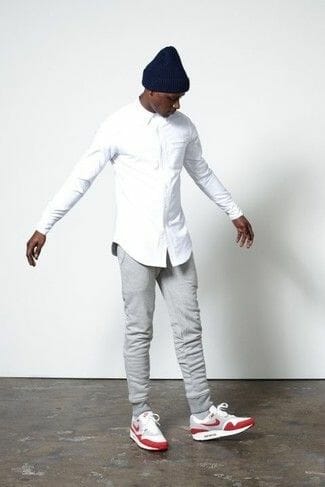 This look screams hipster fashion, which is trendy and carefree. This OOTD is perhaps the best way to wear sweatpants in public without looking baggy at all. And as we have mentioned, gray sweatpants pair well with any colorful shoes. So, do not let your worries of not feeling good overtake you. You can marry your bottoms with white long-sleeves and a black beanie for a comfortable and snug feeling.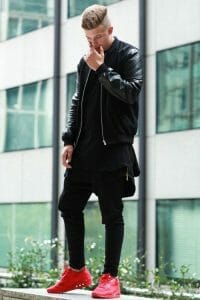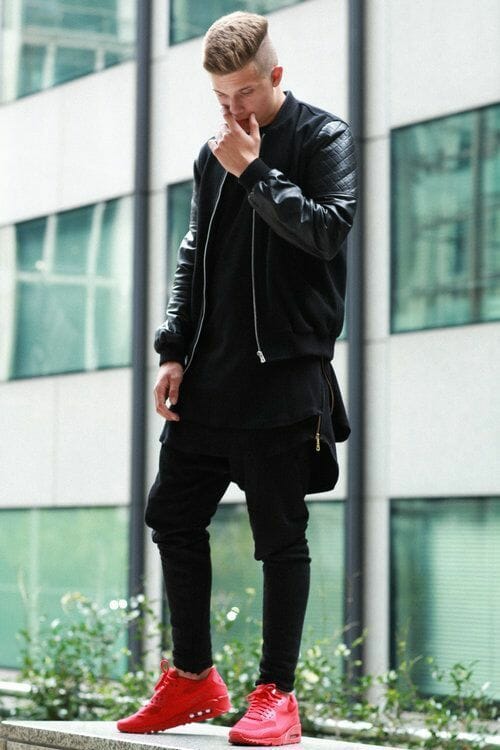 Red shoes provide an aesthetic, stylish balance to every OOTD (well, provided that you create an ensemble that is properly balanced). If you have no time for a classic, all-black outfit, pairing your black sweatpants with vibrant red athletic shoes would be your option. Throw in a black leather jacket to frame a "moto" man look. With this style, you will get a cool attitude like a whiz!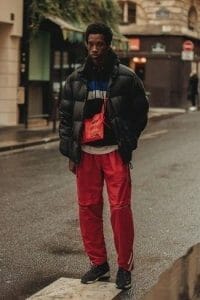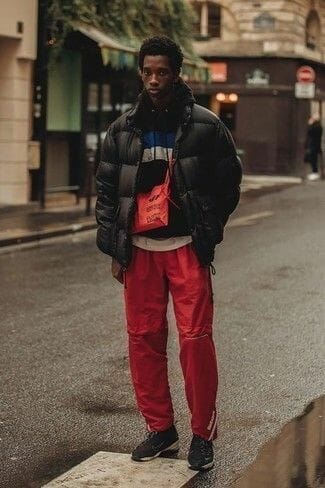 If you have double red-colored sweatpants but are unsure how to style them, wearing black trainers or sneakers is the safest option. You can wear a black tee on top or an insulated jacket that balances your overall OOTD. Considering a crossbody bag, in this case, helps give an extra dose of refinement for this style.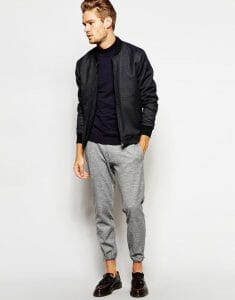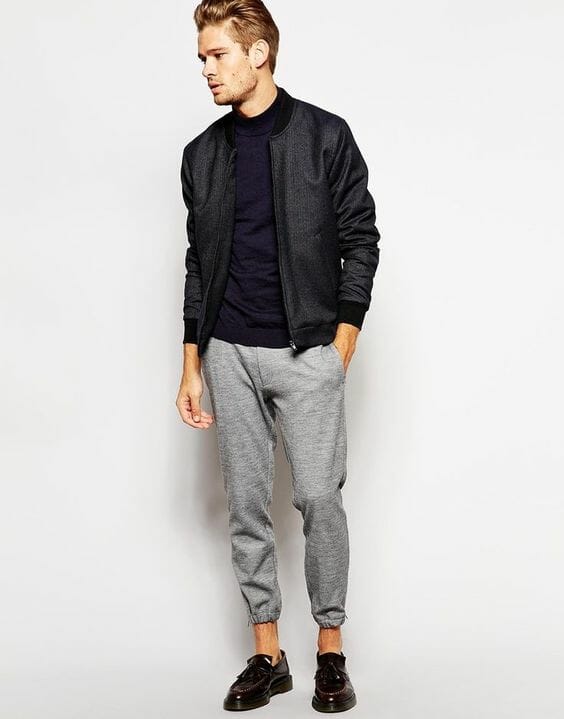 Ideally, gray sweatpants accent naturally when married with formal shoes. You can pair classic burgundy tassel loafers with a black tee and jacket to incorporate the coziness and style of your outfit. Wearing socks is an option, but wearing none gives your look an amp. If you wish to up the ante of this OOTD, throw in some hat, watch, or a bag conveniently.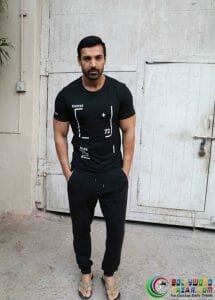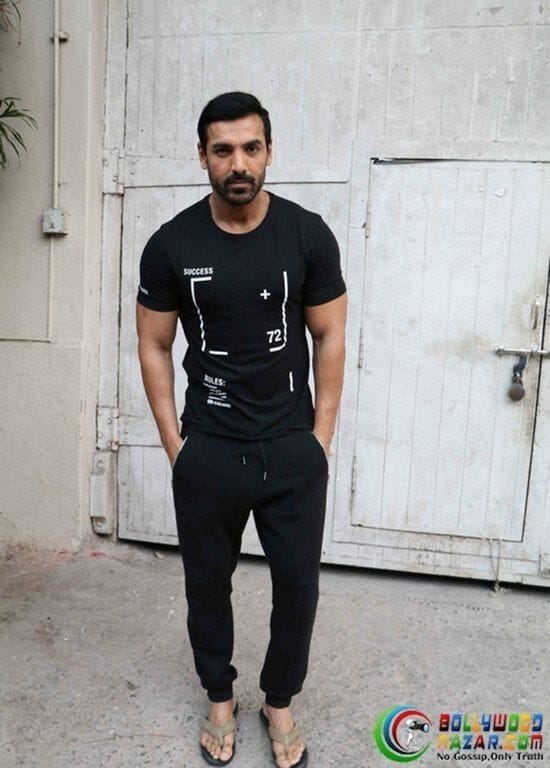 Hey, hey, who said black flip-flops could not cater to sweats? This is perfect when running a quick errand at the grocery or just hanging out with a friend nearby. After all, this style still looks good when you are out in public. In fact, you would feel snug and comfortable but very stylish with this OOTD!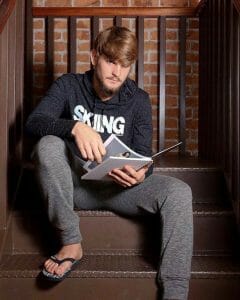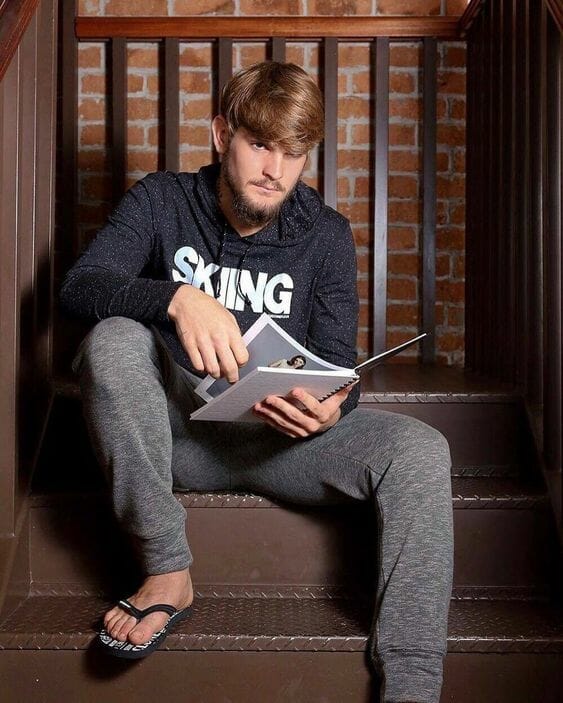 If you opt for a lounge, lazy look, then pairing your favorite sweats with classic flip flops is a no-brainer. Although flip flops are not really considered a fashion symbol, they are a great way to sport your serious look even out in public while remaining casual and cute.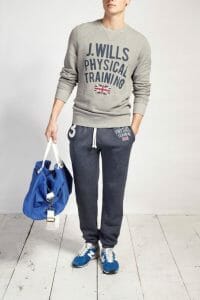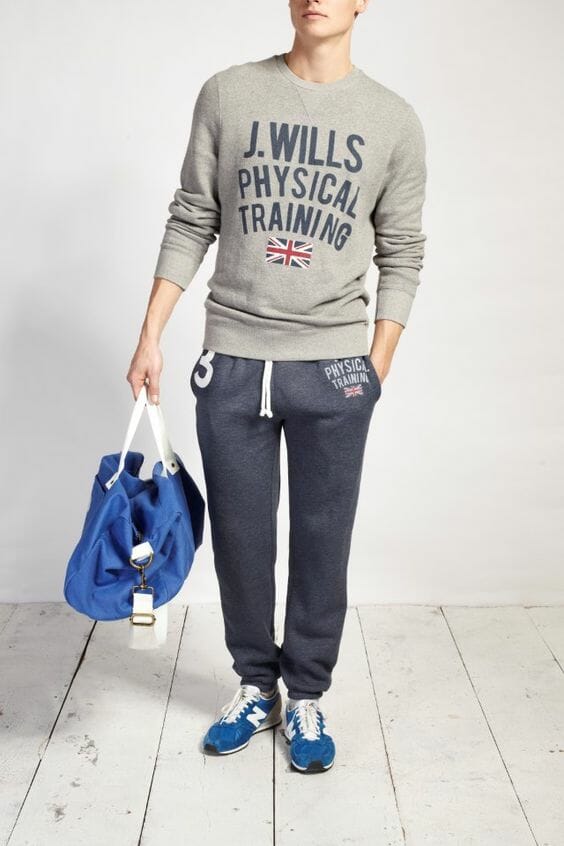 Sweatpants can be worn anytime and anywhere. Are you going out with friends or hopping into the gym? Pairing your dark tint sweatpants with blue sneakers is a good option The addition of a light shade sweatshirt and a bag carefully complements your overall look. This way, you would feel more confident and comfortable.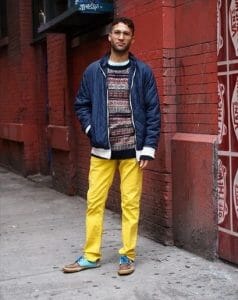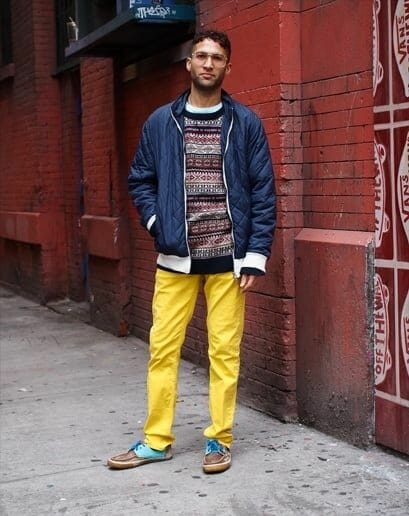 Yellow sweats or pants definitely look good with neutral-toned shoes, especially with a pair of brown boat shoes. This outfit is easy to manage since yellow sweatpants perfectly blend with neutral but basic colors. Just throw in some patterned tees and a dark-toned jacket to give a casual but hipster vibe when going out.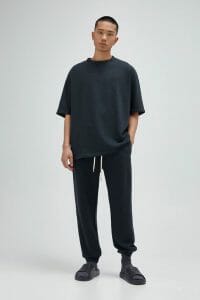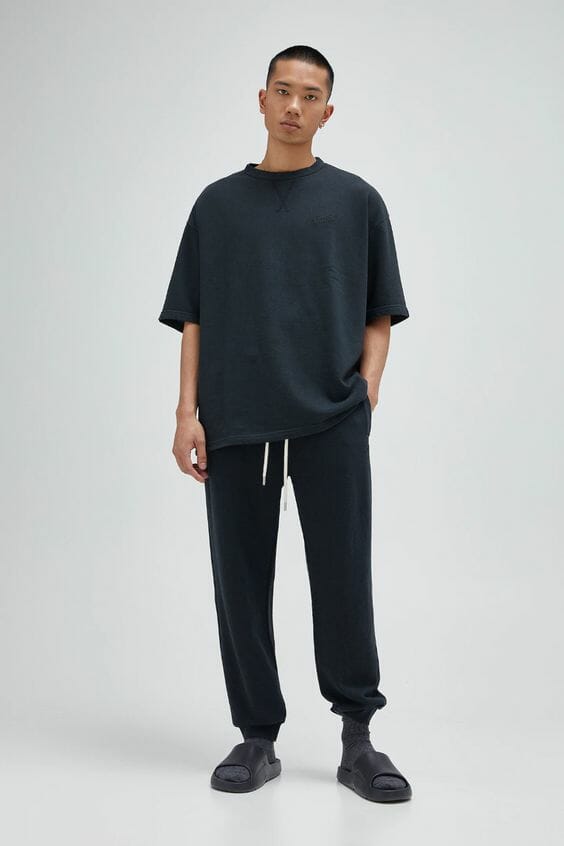 Sliders work wonders with any bottoms. So, wearing it with black sweatpants would be fashionable enough. You can opt for wearing socks, in this case, to create a relaxed look and an oversized shirt for more comfort.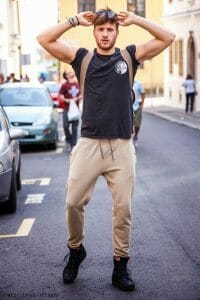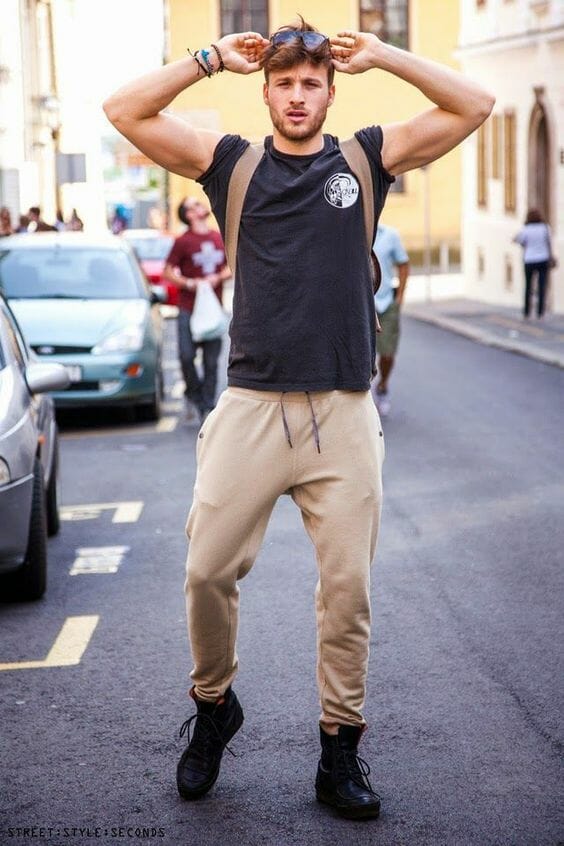 Did we mention that casual leather boots go along with sweatpants? Outfits like this would make you look cooler and fashionable without being too extra at all. Boots give an edgy look, so marrying them with a casual or plain shirt would be an excellent choice not to go overboard. You can set off your OOTD by throwing in some shades and rope-type or metal bracelets.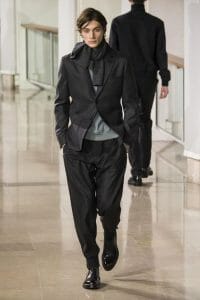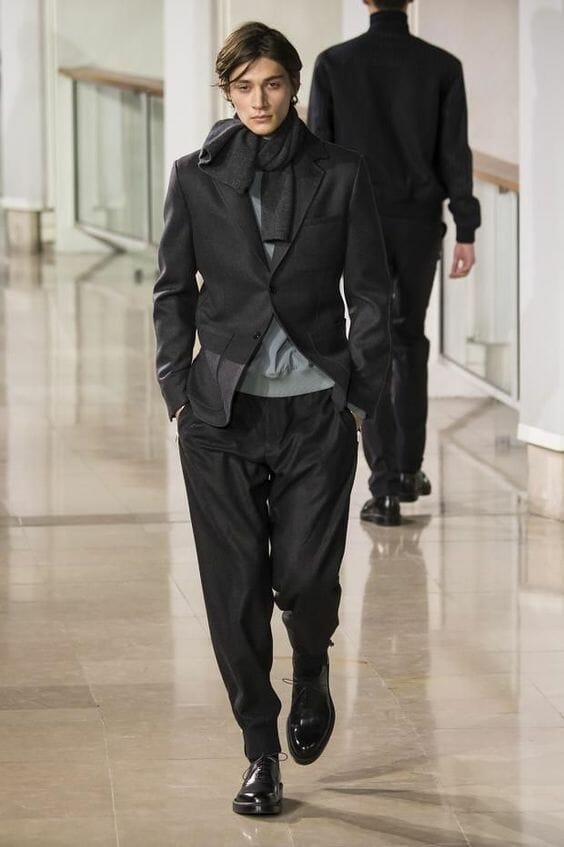 Opt for a dapper vibe this season by marrying black sweatpants with a crew-neck sweater. You can supplement your outfit by sporting leather oxford shoes to give way to your casual suit with a twist. Throw in some black blazer (or any colored blazer) for a sleeker and serious getup.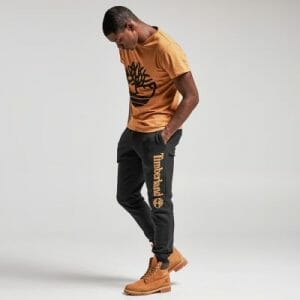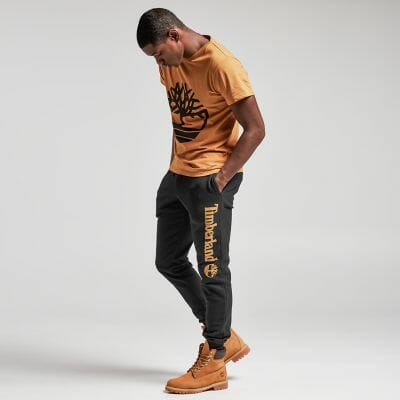 Bold bangs of apricot and black add a grunge vibe to your overall look. Exhibit your inner style by pairing khaki work boots with black sweatpants. To complete the outfit, you can try wearing an apricot-colored tee shirt for a more street-style fashion.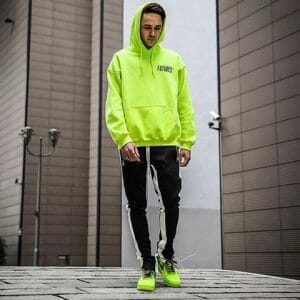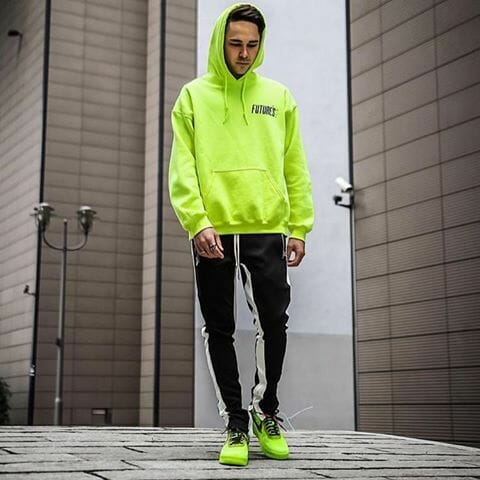 If you are opting for a hip look but are afraid to try, this is the sign. Since any shoes go well with black sweatpants, wearing neon shoes would give you a fashion edge. As such, you would not regret this OOTD for your daytime or nighttime look that pumps a "wow" factor!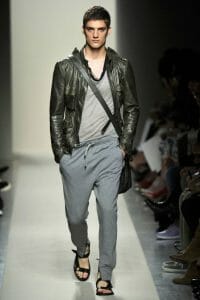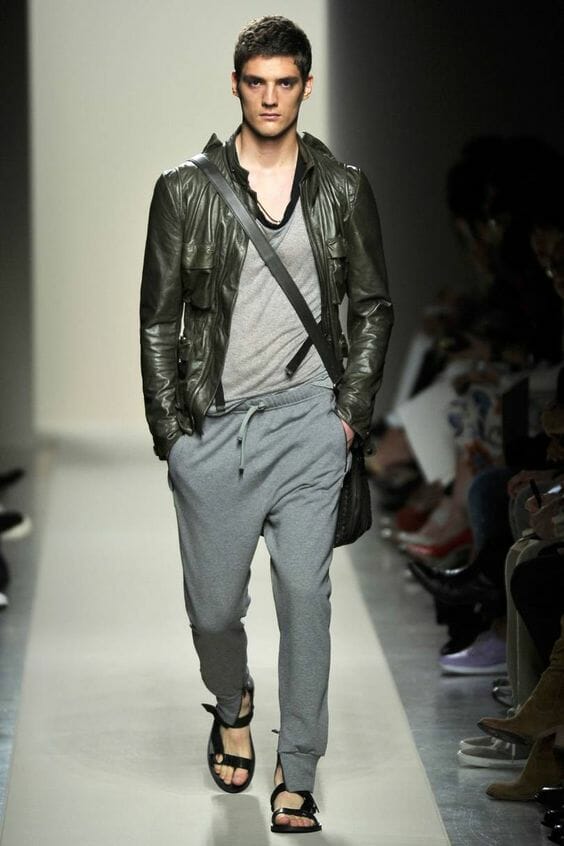 Sport sandals are among the most commonly worn flats with sweatpants. So, matching your gray sweatpants with black sports sandals is relatively easy. You can complete your ensemble with a flowy top and a jacket.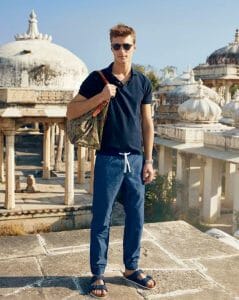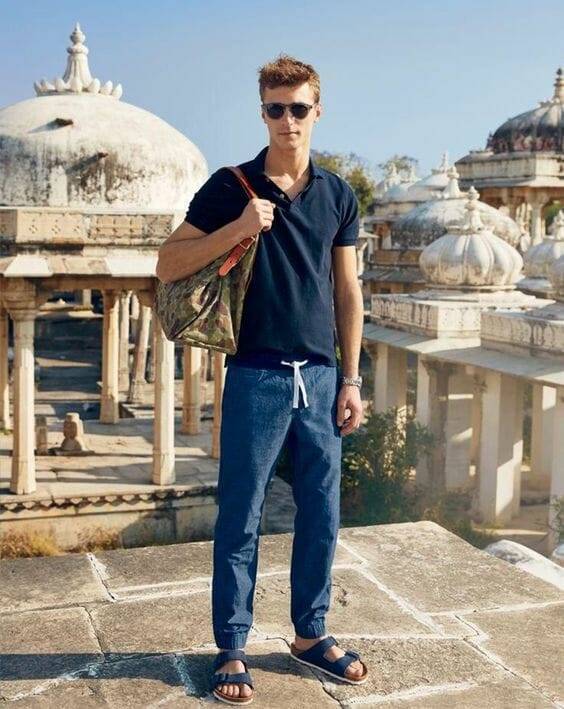 Finally, you can create a street-style outfit by setting up your blue sweatpants with EVA sandals that instantly elevate your look. Opting for a polo shirt or graphic tee can also be considered to serve an outfit mix-match magic.