Why Do People Wear Headbands? 14 Smart Reasons 
Headbands keep getting back into fashion and this is primarily because of their versatility in style and purpose. Headbands are great accessories both for casual and sportswear. 
The thing is, headbands are no longer exclusive to primary school kids. The stereotype has long been broken and it's time to dive into how fun it actually is to elevate your look by adding more charisma to whatever hairdo you try.
14 Smart Reasons Why Headband Is a Necessity
To get into it on a much deeper level, people wear headbands for different reasons. There are 14 smart grounds why many people now consider headbands as a wardrobe essential.
1. Keeps the Sweat at Bay
While you do your cardio, the last thing you want is to feel your sweat drop from your forehead or feel your wet hair tips obstructing your view. A thick headband made for gym activities is what you need. The fabric is specially made to absorb and wick away the moisture while you push yourself to the limit. 
It is absolutely a convenient accessory rather than regularly bringing a face towel or a handkerchief with you to manually dry your face. A headband saves you from that hassle since all you have to do is to place it around your head properly. 
2. Saves You From Bad Hair Day
You don't know when bad hair day is going to come. This uncertainty should get you prepared though. If you are a rider, taking off your helmet can make your crowning glory appear flatter than usual. 
This attractive aftereffect can be covered up by nothing else but a quality headband depending on your preference. Wearing one can instantly turn you from looking messy to actually appearing as if you're put together.
This also suggests that if you are in a hurry in making yourself look presentable, a hairband would help you save up time in accessorizing and making your hair look flattering.
3. Fewer Distractions From Flyaway Hairs
For some, their crowning glory is their best asset while others would say otherwise. Locks or baby hairs can be too unruly to tame. No matter how you comb it, they wouldn't just stay in place. 
Gels or hairsprays won't even seem effective at all as the lion hair could show up in the mirror after a few hours. To keep people focused on whatever they do, they throw on a piece of headband to neatly keep the hair back.
This is necessary, especially if you are in the middle of playing a sports game or if you are about to ride a rollercoaster.
4. Maintains the Coolness
Exercising can make your body heat up. With countless types of drills you can apply to improve your body condition, overheating is possible. However, having a headband wrapped around your head will keep you cool and dry the whole time.
Of course, the fabric has to be specially made to wick away moisture, sweat, as well as odor. A good number of sweatbands are made from polyester and spandex. They lift the sweat off the skin and rapidly encourage it to evaporate.
No doubt, with this feature, the material is breathable. Anyone can cover a distance with ease and confidence.
5. It Boosts Confidence
Having to play a game like tennis, football, or basketball means being ready not just concerning the skills but as well as equipment. Being prepared appearance-wise would definitely up your mood, boost your confidence, and spark the spirit to play.
When wearing a sports headband, there is an automatic impression from most people that you are there to win the game. You are not just 50% set to dominate, but 100% equipped to show off your hard work.
6. To Be Noticeable
There are neon headbands available in the market. For some, the colors may look ridiculous and too attention-seeking. But, that's what most people are after. They want and have to be noticed while they do their daily jogs. 
Some of us love to do our exercise routine early in the morning or at nighttime. With the semi-absence of sunlight, doing your drills outside can be a little risky. 
Run the road with the assurance that you won't get involved in accidents by investing in a good piece of a detectable headband.
7. Transforms You Into a Pro
When people yearn to be a pro at something, the first step to achieve it is to look like one. Aside from the competitive attire, athletes love to flaunt their serious sports-minded look with a winning headband.
Getting one doesn't cost more than a hundred bucks. Headbands can be bought anytime at reasonable costs yet their positive psychological impact proves to be priceless.
8. Keeps the Helmet Smelling Fresh
When people do long rides or loops, no matter what they use, bicycles or motorcycles, helmets are a must. These are meant to protect your head from any unexpected fatal events like road accidents.
Believe it or not, although you can feel the abundance of wind against you, your head may still sweat since it is inside a helmet. What riders do to combat this is by wearing headbands that can take off the trapped moisture.
Sure, helmets have small holes in them, but they aren't enough to remedy the situation. In addition, a good headband that covers the hair puts anyone at a low risk of getting bald. There will be less friction on the scalp caused by the headgear.
9. Great Weather Protection
As you go out and about doing your workout sessions, certain elements may come in the way. The weather would be anyone's greatest enemy, especially for those who come unprepared.
Whether it be cold winds, grit, harmful sun rays, or bugs, a headband can serve as reliable protection for you. One that is of high quality can withstand anything even if you decide to wear it during skydiving (you have to). 
Nobody knows what you'd hit as your gravity pulls you back to the ground. A thick headband covering your forehead is a great gear you should never forget wearing during your adventure.
10. A Way to Express the Mood
Ever wonder why headbands come in different styles, designs, colors, patterns, and construction? This is because markets make sure they can reach out to a wider audience as much as possible.
A certain headband can tell a lot about how someone is feeling for the day. Vibrant headpieces can be associated with happiness and confidence, plain headbands can tell someone might be a minimalist, and unusual types can exude edginess and unconventional vibes.
11. Make a Statement
To show off your fashion style, words won't be your medium to do so —flaunt a headband at any time of the day. From colorful to monochromatic shades, floral to crazy patterns. They are excellent outfit additions that would help upgrade your look. 
For social media influencers, this can also be an effective way to start a trend. 
12. Aids Skin Care Junkies
Another smart reason why headbands are used is to aid skin care junkies. People who pamper themselves ensure they get the best experience even if the treatment is done at home. 
It can be annoying to see strands of hair sticking against your face mask as it dries up. Applying serums can become a bit of a hassle too when clumps of hair cause more friction on your skin aside from you rubbing the product using your fingers. 
13. High-Tech Excellence
People who do their daily jogs, weekly bicycle rides, or even daily home cooking usually love to do these things with good music to listen to. The traditional earphones' wires can be frustrating to deal with if they constantly hit on something or get tugged by accident.
AirPods are prone to get dropped or misplaced too. Since working out requires focus, it's possible that your priced earpieces become unconsciously loose from the fit and get lost during the process.
Thankfully, there are now advanced headbands with built-in headphones. They're more convenient unlike any other method of listening to music.
14. Conceals Root Regrowth Lines
This is very much applicable to men who deal with receding hairlines. After undergoing a hair transplant, a headband would be the best accessory to conceal the marks. The doctor, however, may suggest that you wait ten days before using any head accessories.
5 Must-Have Headbands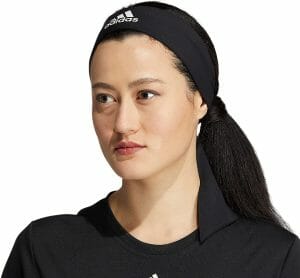 Made from polyester and spandex, Adidas's Alphaskin Tie Headband guarantees you're dry the entire game. It wicks away sweat so you won't feel damp and oily while you focus on winning the match. A headband like this is perfect for athletes and fitness fanatics. It is a one-size-fits-all type so people with either big or small heads can enjoy the distinct features of Adidas.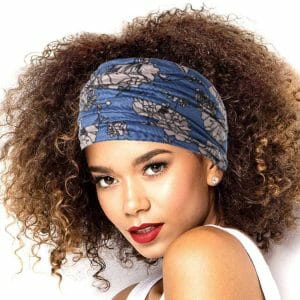 Complete your bohemian ensemble with a stylish Gortin Boho Headband. The floral designs and attractive patterns sure will keep your hair looking stylish for whatever casual events or settings you need to attend. These are thick in width to show off a certain style in comparison to traditionally slim headbands.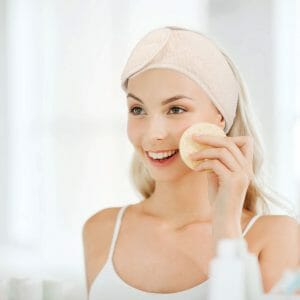 Have a water-absorbing headband that would maximize your skincare experience by investing in quality Whaline Spa Headbands. They are adjustable so they can fit any head size. The product is made from coral fleece, guaranteeing a soft, cottony feel around your forehead. Its superior material and construction keep the hair from getting wet and the strands away from your face.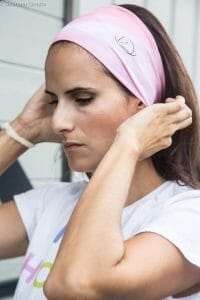 Multipurpose headbands are practical no matter what angle you see them from. myMareCo Equestrian Headbands fit that description. They can be worn under a helmet or during your runs, hikes, and fitness activities. It snugs just right around the head thanks to the use of reliable, durable, and fashionable materials. Their colors which include black, gray, pink, and others make it easy to match them with your gym set.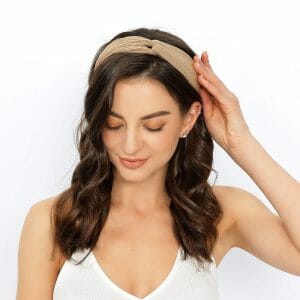 Look chic and adorable by throwing on a piece of turban headband. This is greatly matched with dresses, cute outfits, and more. The vibrance in color and excellence in quality would make you use this every single day. Since it is made from Spandex, the product would be stretchy enough to fit right around your crowning glory. It is truly breathable and lightweight, you won't feel like you have something placed on top of your head.