At What Age Should You Wear a Bralette? How to Wear It According to Your Age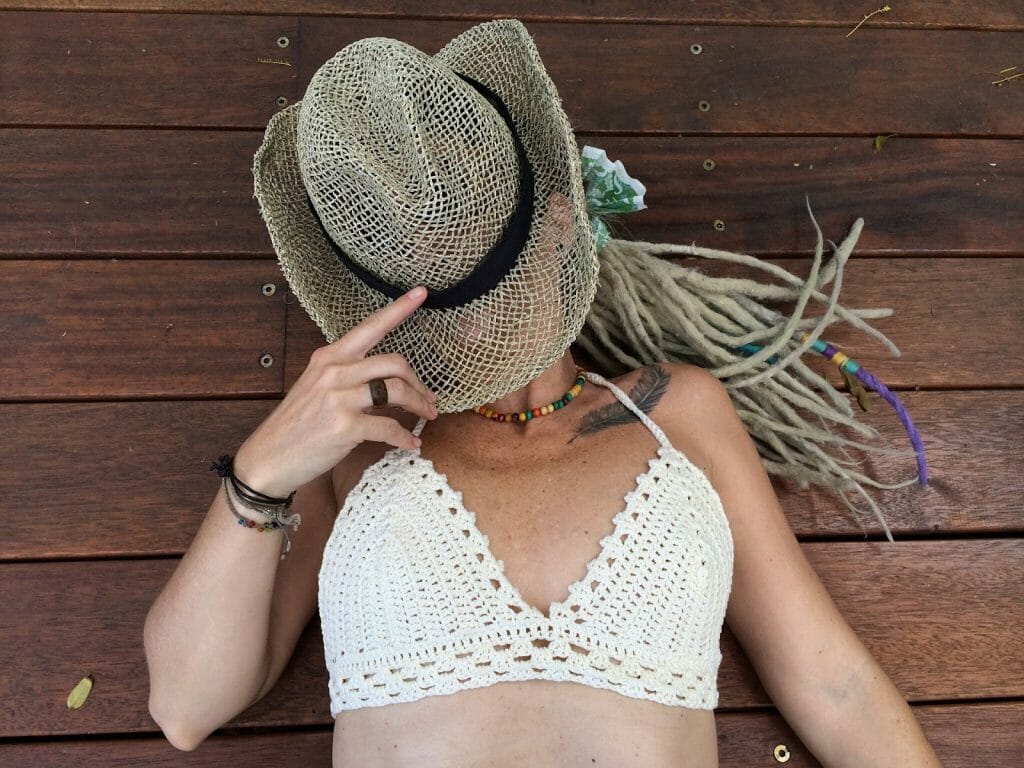 A bralette can be worn by anyone regardless of age, but it depends on how you wear it. Some parents who have young daughters may not be too keen on the idea of letting their child wear a bralette at such an early age while some won't find it a big deal.
It all depends on what age you start thinking about throwing on a piece of this trendy garment. Being under your parents' roof, you certainly can't freely decide on what you can wear. It's no problem, however, if you're already at the legal age to make choices of your own. 
Understandably, it's a fashion choice that instantly hits off many young women as celebrities like Chrissy Teigen, Kendall Jenner, and Taylor Swift are rocking it. Get on the flow with the latest fad, but make sure you're not crossing the lines if you're unsure about its appropriateness for your age.
This guide is for you.
What's a Bralette For?
A bralette is an alternative to your traditional bra and it's meant to be seen in your whole ensemble. It offers unmatched comfort, lightweight support, and fiery designs that usually come in lace materials– a truly timeless piece you'll never get tired of sporting!
Having said these, it's probably why bralettes are so controversial to parents. It won't be a wise idea to give a young girl a bralette as generally, a mom would think it might pave a way for her daughter to be sexualized.
However, laid out there are the other benefits of wearing a bralette in comparison to the uncomfy wired bras that are being marketed to the public. There's a strong reason why this garb became an instant craze in 2010 and early 2020s.
4 Acceptable Bralette Styles According to Your Age
As mentioned, there's no age required to wear a bralette. It may come off as surprising to you but there are bralettes made specifically for toddlers! It could be used for a mermaid photoshoot or something to match her mom's dressing choice. 
There are just a few rules that may apply. Really, you have to consider your age should you want to buy a bralette, let alone flaunt it in public.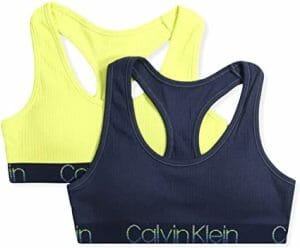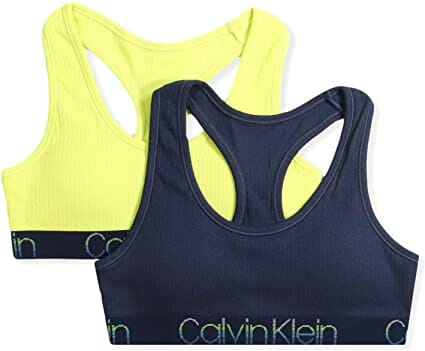 For those who are getting hit by puberty, your chest will start to develop and mature. You need more than just a baby bra to hide what needs to be hidden. In reality, some bras can really feel confining, especially if it doesn't come in the right size.
What's a better way to have the right coverage and support you need than a bralette? It's got enough padding for you and you can easily wear it over your head like a shirt. There are no wires nor will there be a possibility of them sticking out and poking your skin.
Of course, parents have to be involved in how you wear your bralette. To be on the safe side, it's ideal to wear it as an undergarment for your usual clothes.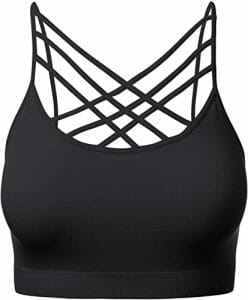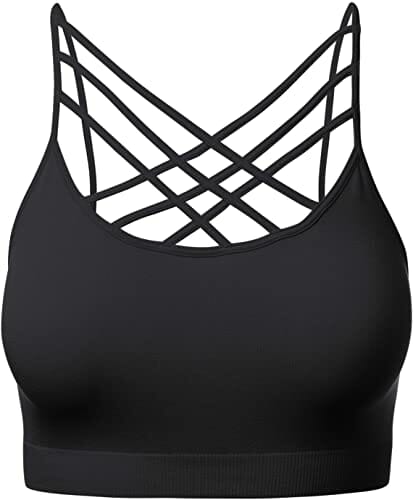 As the teen phase kicks in, that's when you start exploring new things. As curiosity gets stronger, it isn't that bad trying out the ease you'll get whilst wearing a right-sized bralette.
Opt for one that still offers more coverage. The more fabric there is, the better. It doesn't matter if you want something out of cotton or lace. The rule of thumb is that it has to be decent in the eyes and at the same time functional for you.
A sports bra can be a good choice as it is thicker in pads, soft, and offers more support. Since the teenage stage is where girls have wild energies, this type of bralette can adequately protect your breasts despite doing vigorous activities.
This can be worn during close family outings and is not pretty much a common choice for a day to day wear for public gatherings.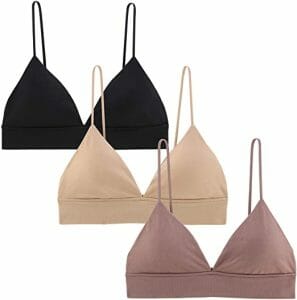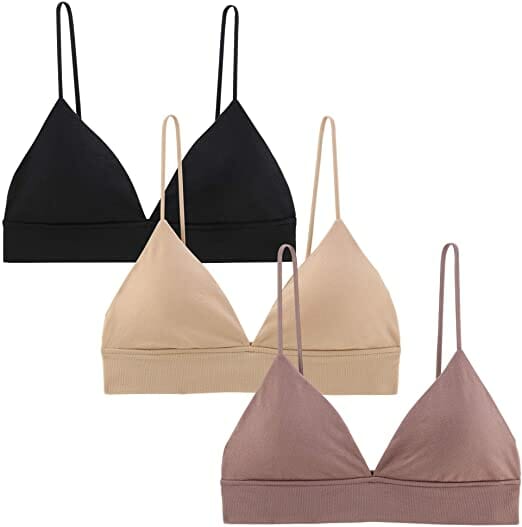 Once you become a young adult, you can wear whatever you want as western society advocates. With the crazy pouring out of trends from fashion moguls to popular celebrities, you definitely know you'll no longer be behind the fashion obsession!
Most ladies that are in this moment in time go for revealing fashion attires. That means not being daunted to let out a sexy and sultry piece of a bralette. Whether you sport a mesh top with a bralette underneath or use this as a stand-alone garment, you surely won't see people raising their eyebrows at you, well, except for a good few.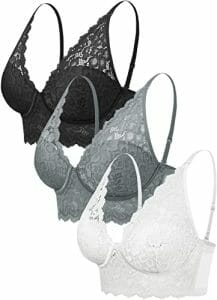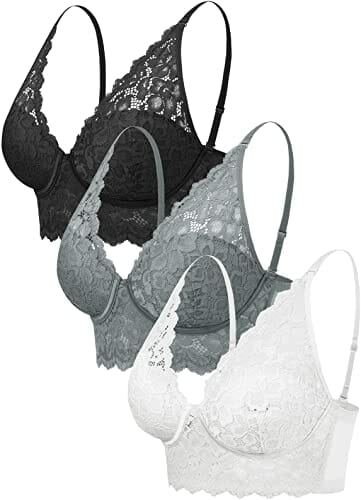 There are no longer a lot of rules when it comes to what you wear if you're already capable of making your own decisions and you are no longer bound by your parents' "do's and don'ts" anymore.
Put on whatever makes you feel the most confident and that includes a quality bralette. Some kinds are see-through, so despite the common expression, "wear whatever you want", you still have to acknowledge societal rules!
Some cities can be more conservative than where you grew up. Wearing too revealing clothes can be considered a social faux pas, so remain wary of what you wear.
In liberated areas though, there won't be much of a concern about your preferred outfits.
Tips for Buying Your First Bralette
Whether you're a 20-year old venturing other fashion choices or you're a high schooler that just got her parents' permission to wear a bralette, you know you can't pull off the look without choosing the right bralette.
Consider at least six factors listed below for the ultimate first-time experience:
1. Pick the Right Size
Don't assume that you're a B-cup or that your daughter is in the A-cup range. The sizing must be accurate or else, the bralette you buy will turn out to be "a money wasted" thing. 
Keep yourself from feeling too embarrassed to try out the different sizes in the undergarment section or your bralette won't serve you the comfort it promises to give!
If the band is too tight, guaranteed, breathing will be a laborious involuntary task. If the cup is too small, slips are possible. If the strap is too short, the band might get pulled up to your breasts if you raise your hand.
Size matters more than we know.
2. Choose Comfort
It doesn't even have to be said! Undergarments shouldn't agonize you. After all, this is considered a wardrobe staple, especially for girls who have large busts. Pick a variety of models and try them on in the dressing room.
Follow what your guts tell you. Is it non-constricting? Can you move freely while wearing it? Is it adjustable? Ask yourself these questions before heading your way to the counter. 
3. Check the Padding
If you are after an undergarment that has thick pads, the bralette won't be the answer. Some bralettes have very thin, subtle pads and the rest don't have any at all.
If that's fine with you, check if it suits your needs well. Padless bralettes are great indoor wear during a day off. Although there can be nipple ridges, the fabric itself is enough to conceal. After all, you need a break after subjecting yourself to hard-wired bras.
Moreover, other bralettes are dual-purpose. There are pads that come along with them and can be inserted or taken off whenever you like.
4. Feel the Material
For your first-ever bralette, you can never go wrong by going for one that is out of cotton. It is soft, anti-irritation, and point-blank, just an ideal choice for your first bralette. However, it really depends on what the bralette is for.
If you want to use it for your exercise sessions, a sports bralette is highly preferred. It has features that help wick away sweat while providing you a cool sensation while you steam off. 
Meanwhile, if you want something luxurious and appealing in the eyes, the generic choice would be lace. It adds mystery and character to your clothes, more so if you show the bralette off. 
Should you add to your cart a bralette made from lace, feel or check out its softness. Stiff fabrics can irritate your skin and, therefore, must be avoided at all costs.
5. What's Your Style?
Another factor to consider, although not the most important in practicality, is style. For your aesthetics, a bralette with many straps is alluring. There are halter bralettes too and many more.
With so many varieties available in the market, choose what best suits most of your wardrobe clothes. In that way, you can wear it with different outfits.  
6. Price and Affordability
Lastly, you have to see if the price matches the quality. There's no reason to be cheap, especially since comfort may be risked by a low-quality bralette. Splurge on yourself because you deserve it! 
Usually, bralettes of high caliber or the branded ones really guarantee you that you are getting your money's worth. Of course, not all expensive undergarments meet high standards. 
You have to inspect your bralette of choice before taking out your wallet or card.